16 Night Bermuda & Spain Transatlantic
Discover a vacation like no other aboard Celebrity Constellation. Set sail and experience luxury at every turn. Enjoy unforgettable spaces, world-class amenities, and all of the distinct features that make our cruises so incredible.
Leaving from:
Tampa, Florida
Cruise ship:
Celebrity Constellation
Departure date:
12th April 2025
Leaving from:
Tampa
, Florida
•
Kings Wharf
•
Gibraltar
•
Cartagena
•
and 2 more stops
Price shown provided by:

Celebrity Cruises
Captain Kate McCue has come to symbolise the modern approach of Celebrity Cruises. The Instagram-famous American skipper - accompanied by her cat Bug Naked - has taken the helm of the line's latest ship: Celebrity Beyond.
Other ships in the fleet have been overhauled and given new facilities, while Celebrity also launched its 100-passenger Galapagos expedition ship, Celebrity Flora, and announced a new partnership with wellness guru Gwyneth Paltrow.

Day 1
Tampa, Florida, United States
Day 5
Kings Wharf, Bermuda
Day 13
Gibraltar, Gibraltar
Day 17
Civitavecchia, Italy
Day 1
Tampa, Florida, United States
Home to a large number of museums, and often considered one of the best destinations for the arts in the US, Tampa is a must see for anyone interested in the arts, contemporary or older. The Museum of Science and Industry is also an interesting tourist attractions to visit, especially with children.
Day 5
You go to heaven if you want - I'd rather stay here in Bermuda!' So gushed Mark Twain in the 19th century, and Bermuda's promise of sun and sea still lures holiday-makers to its shores. Settled by the English Virginia Company in 1609, Bermuda is the oldest and most populous of Britain's remaining overseas territories. These days, celebrities like Michael Douglas and Catherine Zeta-Jones call Bermuda home. The island is surrounded by a fantastic coral reef that harbours colourful fish and has ensnared scores of shipwrecks, making for memorable diving and snorkelling.
Day 13
Tagged on to the end of Iberia, the intriguing British outpost of Gibraltar is dominated by a sandy peninsula and the stunning 1,400-feet-high limestone Rock. Although small, Gibraltar has always been seen as having great strategic importance on account of its advantageous position where the Atlantic meets the Mediterranean, just 12 miles from the coast of Africa. Ever popular with British holidaymakers, Gibraltar is very much a home from home, boasting excellent duty-free shopping in many familiar British high street shops. Please note: Gibraltar's small size and narrow winding roads mean that excursions are operated by 22-seater mini-buses, accompanied by a driver/guide. Local health and safety regulations prohibit the carriage of walking aids and collapsible wheelchairs on these vehicles. If you do wish to bring a mobility aid, we can arrange the Rock Tour by taxi, which has extra space. If this suits your requirements, please advise the Tours and Travel office when you join the ship, as numbers are limited.
Day 14
A Mediterranean city and naval station located in the Region of Murcia, southeastern Spain, Cartagena's sheltered bay has attracted sailors for centuries. The Carthaginians founded the city in 223BC and named it Cartago Nova; it later became a prosperous Roman colony, and a Byzantine trading centre. The city has been the main Spanish Mediterranean naval base since the reign of King Philip II, and is still surrounded by walls built during this period. Cartagena's importance grew with the arrival of the Spanish Bourbons in the 18th century, when the Navidad Fortress was constructed to protect the harbour. In recent years, traces of the city's fascinating past have been brought to light: a well-preserved Roman Theatre was discovered in 1988, and this has now been restored and opened to the public. During your free time, you may like to take a mini-cruise around Cartagena's historic harbour: these operate several times a day, take approximately 40 minutes and do not need to be booked in advance. Full details will be available at the port.
Day 15
The infinite variety of street life, the nooks and crannies of the medieval Barri Gòtic, the ceramic tile and stained glass of Art Nouveau facades, the art and music, the throb of street life, the food (ah, the food!)—one way or another, Barcelona will find a way to get your full attention. The capital of Catalonia is a banquet for the senses, with its beguiling mix of ancient and modern architecture, tempting cafés and markets, and sun-drenched Mediterranean beaches. A stroll along La Rambla and through waterfront Barceloneta, as well as a tour of Gaudí's majestic Sagrada Famíliaand his other unique creations, are part of a visit to Spain's second-largest city. Modern art museums and chic shops call for attention, too. Barcelona's vibe stays lively well into the night, when you can linger over regional wine and cuisine at buzzing tapas bars.
Day 17
Italy's vibrant capital lives in the present, but no other city on earth evokes its past so powerfully. For over 2,500 years, emperors, popes, artists, and common citizens have left their mark here.
Archaeological remains from ancient Rome, art-stuffed churches, and the treasures of Vatican City vie for your attention, but Rome is also a wonderful place to practice the Italian-perfected il dolce far niente, the sweet art of idleness. Your most memorable experiences may include sitting at a caffè in the Campo de' Fiori or strolling in a beguiling piazza.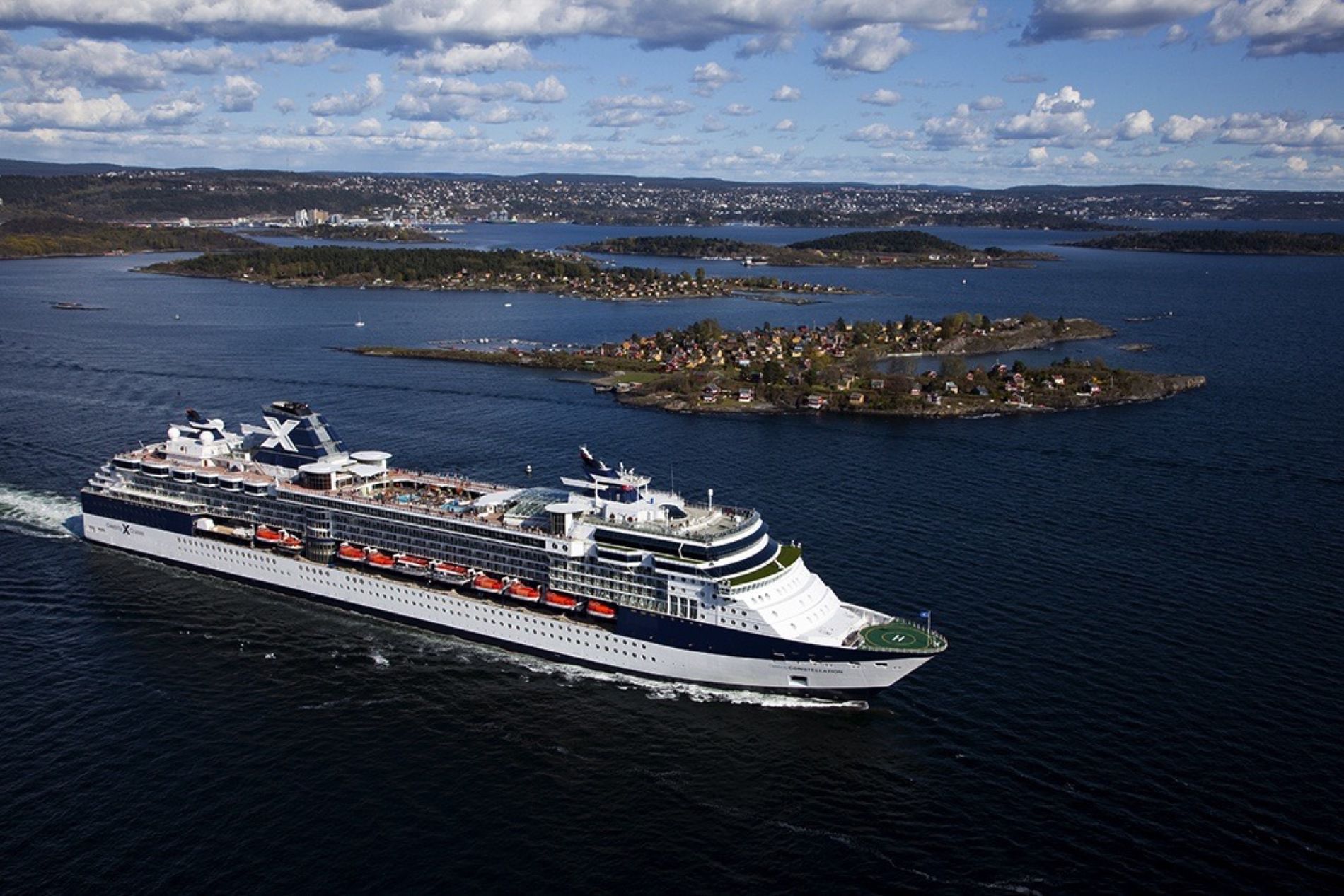 Celebrity Cruises
Celebrity Constellation
Discover a vacation like no other aboard Celebrity Constellation. Set sail and experience luxury at every turn. Enjoy unforgettable spaces, world-class amenities, and all of the distinct features that make our cruises so incredible.