A Journey from Italian Piazzas to Tunisian Souks
EXPLORA II, the second of six luxury best-in-class ships, will set sail in 2023, with the remaining ships ready to set sail in 2024, 2026, 2027 and 2028.
Leaving from:
Civitavecchia
Departure date:
30th September 2024
Leaving from:
Civitavecchia
•
Sorrento
•
Palermo
•
Tunis
•
and 2 more stops
From
£2716
*pp for a Suite Cabin
Price shown provided by:
Paramount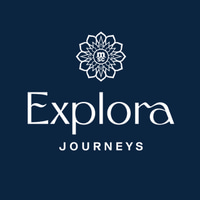 Explora Journeys
Explora Journeys aim to create a relaxed energy within their passengers. Through exemplary service and high-quality surroundings, their itineraries are specifically designed to inspire exploration and discovery, broaden your horizons and trigger new connections. Your journey will be characterised by calm, unity, elegance, and joy – also known as The Ocean State of Mind, an elusive and sought-after mantra.
Day 1
Civitavecchia, Italy
Day 6
Mahón, Menorca, Spain
Day 1
Italy's vibrant capital lives in the present, but no other city on earth evokes its past so powerfully. For over 2,500 years, emperors, popes, artists, and common citizens have left their mark here.
Archaeological remains from ancient Rome, art-stuffed churches, and the treasures of Vatican City vie for your attention, but Rome is also a wonderful place to practice the Italian-perfected il dolce far niente, the sweet art of idleness. Your most memorable experiences may include sitting at a caffè in the Campo de' Fiori or strolling in a beguiling piazza.
Day 2
Sorrento may have become a jumping-off point for visitors to Pompeii, Capri, and Amalfi, but you can find countless reasons to love it for itself. The Sorrentine people are fair-minded and hardworking, bubbling with life and warmth. The tuff cliff on which the town rests is spread over the bay, absorbing sunlight, while orange and lemon trees waft their perfume in spring. Winding along a cliff above a small beach and two harbors, the town is split in two by a narrow ravine formed by a former mountain stream. To the east, dozens of hotels line busy Via Correale along the cliff—many have "grand" included in their names, and some indeed still are. To the west, however, is the historic sector, which still enchants. It's a relatively flat area, with winding, stone-paved lanes bordered by balconied buildings, some joined by medieval stone arches. The central piazza is named after the poet Torquato Tasso, born here in 1544. This part of town is a delightful place to walk through. Craftspeople are often at work in their stalls and shops and are happy to let you watch; in fact, that's the point. Music spots and bars cluster in the side streets near Piazza Tasso.
Day 3
Once the intellectual capital of southern Europe, Palermo has always been at the crossroads of civilization. Favorably situated on a crescent-shaped bay at the foot of Monte Pellegrino, it has attracted almost every culture touching the Mediterranean world. To Palermo's credit, it has absorbed these diverse cultures into a unique personality that is at once Arab and Christian, Byzantine and Roman, Norman and Italian. The city's heritage encompasses all of Sicily's varied ages, but its distinctive aspect is its Arab-Norman identity, an improbable marriage that, mixed in with Byzantine and Jewish elements, created some resplendent works of art. No less noteworthy than the architecture is Palermo's chaotic vitality, on display at some of Italy's most vibrant outdoor markets, public squares, street bazaars, and food vendors, and above all in its grand climax of Italy's most spectacular passeggiata (the leisurely social stroll along the principal thoroughfare).
Day 4
South of the Tunisian capital Tunis, Sousse is an ancient city filled with culture and beauty that has become a lively resort for travellers. Take a walk down one of the expansive sandy beaches, explore the catacombs and shop at a traditional souq. The city mixes tradition with contemporary style to create a wonderful destination for visitors.
Day 6
The capital of Menorca since 1721, Mahon has a impressive natural deep water harbour, which is one of the largest in the world. This, coupled with its strategic location, has made it a stronghold for many nations throughout history. Mahon has an abundance of historical buildings, the oldest being the Arch of Saint Roc which is all that remains of the wall that once encircled the whole town. The island was occupied by the British during the 18th century and Lord Nelson is thought to have stayed there. Indeed, San Antoni Mansion, located on the north side of the harbour, houses a collection of Nelson memorabilia. The legacy of colonial rule can be seen in the muted Georgian style of some of the buildings, but Mahon still boasts attractive examples of neo-Classical, Baroque and Romanesque architecture. With narrow streets to explore, pleasant shaded squares and welcoming pavement cafés, there is something for everyone to enjoy. Please be aware that most shops in town close for a siesta between 1330 and 1730.
Day 7
The infinite variety of street life, the nooks and crannies of the medieval Barri Gòtic, the ceramic tile and stained glass of Art Nouveau facades, the art and music, the throb of street life, the food (ah, the food!)—one way or another, Barcelona will find a way to get your full attention. The capital of Catalonia is a banquet for the senses, with its beguiling mix of ancient and modern architecture, tempting cafés and markets, and sun-drenched Mediterranean beaches. A stroll along La Rambla and through waterfront Barceloneta, as well as a tour of Gaudí's majestic Sagrada Famíliaand his other unique creations, are part of a visit to Spain's second-largest city. Modern art museums and chic shops call for attention, too. Barcelona's vibe stays lively well into the night, when you can linger over regional wine and cuisine at buzzing tapas bars.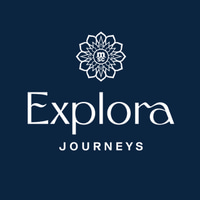 Explora Journeys
Explora II
EXPLORA II, the second of six luxury best-in-class ships, will set sail in 2023, with the remaining ships ready to set sail in 2024, 2026, 2027 and 2028.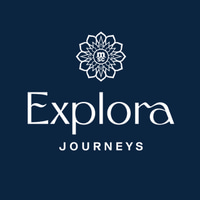 Explora Journeys
From
£2,920
*pp for an Suite Cabin