A Journey to Barefoot Beaches and Colonial Plantations
EXPLORA II, the second of six luxury best-in-class ships, will set sail in 2023, with the remaining ships ready to set sail in 2024, 2026, 2027 and 2028.
Departure date:
28th February 2025
Leaving from:
Bridgetown
•
Castries
•
Saint Pierre
•
Port Elizabeth
, Bequia
•
and 3 more stops
Price shown provided by: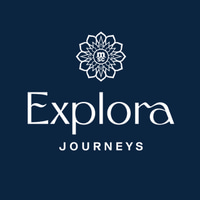 Explora Journeys
Explora Journeys aim to create a relaxed energy within their passengers. Through exemplary service and high-quality surroundings, their itineraries are specifically designed to inspire exploration and discovery, broaden your horizons and trigger new connections. Your journey will be characterised by calm, unity, elegance, and joy – also known as The Ocean State of Mind, an elusive and sought-after mantra.
Day 1
Bridgetown, Barbados
Day 2
Castries, Saint Lucia
Day 3
Saint Pierre, Martinique
Day 4
Port Elizabeth, Bequia, Saint Vincent and the Grenadines
Day 5
Port-of-Spain, Trinidad and Tobago
Day 6
Saint George, Bermuda
Day 8
San Juan (Puerto Rico), Puerto Rico
Day 1
Located beside the island's only natural harbour, the capital of Barbados combines modern and colonial architecture with glorious palm tree-lined beaches and a number of historical attractions. Experience the relaxed culture of the city renowned for its British-style parliament buildings and vibrant beach life, and seek out the Anglican church and the 19th-century Barbados Garrison. The distance between the ship and your tour vehicle may vary. This distance is not included in the excursion grades.
Day 2
The typical image of a lush tropical paradise comes to life on the friendly island of St Lucia. Despite its small size – just 27 miles long and 14 miles wide – St Lucia is rich in natural splendour with dense emerald rainforest, banana plantations and orchards of coconut, mango and papaya trees. The twin peaks of Les Pitons, now a UNESCO World Heritage Site rise dramatically 2,000 feet into the sky and dominate the island. Look out for unusual birds with brilliant plumage such as the St Lucia parrot, see a surprising diversity of exotic flora and enjoy the warm hospitality of the islanders in the small villages and open-air markets. Please be aware that St Lucia is a small, mountainous island, with steep, winding and bumpy roads. Customers with back and neck problems should take this into consideration when booking an excursion.
Day 4
Port Elizabeth, Bequia, Saint Vincent and the Grenadines
Bequia is a Carib word meaning "island of the cloud." Hilly and green with several golden-sand beaches, Bequia is 9 miles (14½ km) south of St. Vincent's southwestern shore; with a population of 5,000, it's the largest of the Grenadines. Although boatbuilding, whaling, and fishing have been the predominant industries here for generations, sailing has now become almost synonymous with Bequia. Admiralty Bay is a favored anchorage for both privately owned and chartered yachts. Lodgings range from comfortable resorts and villas to cozy West Indian—style inns. Bequia's airport and the frequent ferry service from St. Vincent make this a favorite destination for day-trippers, as well. The ferry docks in Port Elizabeth, a tiny town with waterfront bars, restaurants, and shops where you can buy handmade souvenirs—including the exquisitely detailed model sailboats that are a famous Bequia export. The Easter Regatta is held during the four-day Easter weekend, when revelers gather to watch boat races and celebrate the island's seafaring traditions with food, music, dancing, and competitive games.To see the views, villages, beaches, and boatbuilding sites around Bequia, hire a taxi at the jetty in Port Elizabeth. Several usually line up under the almond trees to meet each ferry from St. Vincent.
Day 5
Port-of-Spain, Trinidad and Tobago
Port of Spain is a seaport on the north-west coast of the island of Trinidad. The capital and commercial centre of Trinidad and Tobago, Port of Spain has architecture from around the world from Hindu temples to gingerbread Rococo. Trinidad, home of the carnival and the steel band, is an astonishing melting-pot of people and cultures - including African, Oriental, Indian, European and New World. It is also home to an interesting array of South American flora, as well as more than 400 species of birds, some of which can be seen if you visit the Asa Wright Nature Reserve. A Native American village known as Conquerabia occupied the site when the Spanish settled in the area in 1595 and renamed the community 'Puerto de España'. After the British took control of the island in 1797, the settlement's name was anglicised to Port of Spain. The city served as the capital of the Federation of the West Indies from 1958 to 1962, before the grouping was dissolved.
Day 8
San Juan (Puerto Rico), Puerto Rico
If you associate Puerto Rico's capital with the colonial streets of Old San Juan, then you know only part of the picture. San Juan is a major metropolis, radiating out from the bay on the Atlantic Ocean that was discovered by Juan Ponce de León. More than a third of the island's nearly 4 million citizens proudly call themselves sanjuaneros. The city may be rooted in the past, but it has its eye on the future. Locals go about their business surrounded by colonial architecture and towering modern structures.By 1508 the explorer Juan Ponce de León had established a colony in an area now known as Caparra, southeast of present-day San Juan. He later moved the settlement north to a more hospitable peninsular location. In 1521, after he became the first colonial governor, Ponce de León switched the name of the island—which was then called San Juan Bautista in honor of St. John the Baptist—with that of the settlement of Puerto Rico ("rich port").Defended by the imposing Castillo San Felipe del Morro (El Morro) and Castillo San Cristóbal, Puerto Rico's administrative and population center remained firmly in Spain's hands until 1898, when it came under U.S. control after the Spanish-American War. Centuries of Spanish rule left an indelible imprint on the city, particularly in the walled area now known as Old San Juan. The area is filled with cobblestone streets and brightly painted, colonial-era structures, and its fortifications have been designated a UNESCO World Heritage Site.Old San Juan is a monument to the past, but most of the rest of the city is planted firmly in the 21st century and draws migrants island-wide and from farther afield to jobs in its businesses and industries. The city captivates residents and visitors alike with its vibrant lifestyle as well as its balmy beaches, pulsing nightclubs, globe-spanning restaurants, and world-class museums. Once you set foot in this city, you may never want to leave.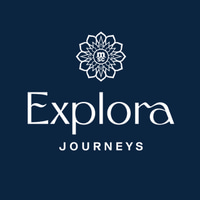 Explora Journeys
Explora II
EXPLORA II, the second of six luxury best-in-class ships, will set sail in 2023, with the remaining ships ready to set sail in 2024, 2026, 2027 and 2028.