A Transatlantic Journey from Miami to Moroccan Fantasies
EXPLORA I, the first of six luxury best-in-class ships, will set sail in 2023, with the remaining ships ready to set sail in 2024, 2026, 2027 and 2028.
Leaving from:
Miami, Florida
Departure date:
31st May 2024
Leaving from:
Miami
, Florida
•
Gustavia
•
Saint John's
•
Santa Cruz de La Palma
•
and 7 more stops
Price shown provided by: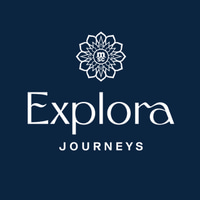 Explora Journeys
Explora Journeys aim to create a relaxed energy within their passengers. Through exemplary service and high-quality surroundings, their itineraries are specifically designed to inspire exploration and discovery, broaden your horizons and trigger new connections. Your journey will be characterised by calm, unity, elegance, and joy – also known as The Ocean State of Mind, an elusive and sought-after mantra.
Day 1
Miami, Florida, United States
Day 4
Gustavia, Saint Barthélemy
Day 5
Saint John's, Antigua and Barbuda
Day 12
Santa Cruz de La Palma, Spain
Day 13
Arrecife, Lanzarote, Spain
Day 15
Casablanca, Morocco
Day 18
Cartagena, Colombia
Day 1
Miami, Florida, United States
Miami is one of the world's most popular holiday spots. It has so much to offer; from its countless beach areas, to culture and museums, from spa and shopping days out, to endless cuban restaurants and cafes. Miami is a multicultural city that has something to offer to everyone.
Day 4
Gustavia, Saint Barthélemy
You can easily explore all of Gustavia during a two-hour stroll. Some shops close from noon to 3 or 4, so plan lunch accordingly, but stores stay open past 7 in the evening. Parking in Gustavia is a challenge, especially during vacation times. A good spot to park is rue de la République, alongside the catamarans, yachts, and sailboats.
Day 5
Saint John's, Antigua and Barbuda
With its superb beaches, historical attractions and beautiful coral reefs, Antigua provides a host of diversions. It is said that the island contains 365 beaches, one for every day of the year. Antigua maintains its traditional West Indian character, with gingerbread-house style architecture, calypso music and carnival festivities. St John's has been the administrative capital since the island's colonisation in 1632, and has been the seat of government since it gained independence in 1981. From the port you can explore the colourful Redcliffe district, with its restored wooden houses, and Heritage Quay with its shopping mall and craft shops. The city has some fine examples of Colonial architecture, including the twin-towered cathedral, built in 1845 and considered one of the finest church buildings in the Caribbean. All coaches in Antigua are operated by smaller vehicles, and commentary will be given by a driver/guide.
Day 12
Santa Cruz de La Palma, Spain
Also known as 'La Isla Bonita' (the beautiful island), La Palma is typified by lush forests of pine, laurel and fern which contrast with the rugged splendour of the gigantic Taburiente crater. The island is dotted with attractive villages, which are a delight to discover, and the capital Santa Cruz also makes for an interesting day of exploration. Perched on the edge of the volcanic crater of La Caldereta, Santa Cruz comfortably blends modern architecture with old colonial buildings. Perhaps visit the fascinating Natural History Museum, stroll around the historic quarters and the Plaza de Espana or travel a few miles outside the city to the exquisite Church of Our Lady. If you enjoy shopping, you can find reasonably priced silver jewellery, leather goods and beautifully embroidered clothes, tablecloths and napkins, a speciality of the Canary Islands.
Day 13
Arrecife, Lanzarote, Spain
A volcanic island designated a UNESCO Biosphere Reserve, Lanzarote's dramatic landscapes were shaped by an explosive past. Today, its pretty beaches and virtual absence of rain together with duty-free shopping make the island an extremely desirable destination. The main port and capital, Arrecife, is a pleasant town with a modern seafront and colourful gardens. Outside the capital there is plenty to explore, from the dazzling white salt flats of Janubio and the rugged terrain of Fire Mountain to the eerie caves of Los Verdes and an array of unspoilt fishing villages scattered around the coast. The island is home to a great selection of restaurants and local specialities including garbanzos compuestos – a chickpea stew; papas arrugadas – potatoes with carrots, peas, ham and green pepper; and of course, plenty of fresh seafood. Please note that those planning to participate in one of the shore excursions from this port may need to take an early lunch on board ship to suit the excursion schedules.
Day 15
Many of you might will have a picture of Casablanca in your head, that has no doubt been taken from the classic Humphrey Bogart and Ingrid Bergman 1942 film – all gin joints, Moroccan souks and old stone medina alleys. But of course, time has gone by and the Casablanca of today may still have an old-world, romantic charm, but it has moved with the times and is now a thriving commercial capital, packed full of cultural attractions, contemporary galleries and top-notch restaurants just waiting to be discovered. The multifaceted port city, which fronts the Atlantic Ocean in western Morocco, combines its French colonial heritage with traditional Arab culture and European Art Deco and modernist architecture.
Day 16
Tangier can trace its origins back to the Phoenicians and ancient Greeks. It was named after Tinge, the mother of Hercules' son, and its beginnings are embedded in mythology. It was subsequently a Roman province, and after Vandal and Byzantine influences, was occupied by the Arabs with Spain, Portugal, France and England also playing a part in the city's history. With such a diverse past it is perhaps not surprising that Tangier is such an individual city. Overlooking the Straits of Gibraltar, the city lies on a bay between two promontories. With its old Kasbah, panoramic views, elegant buildings, squares and places of interest, there is much to discover in both the new and old parts of the city.
Day 17
As you sail into Malaga you will notice what an idyllic setting the city enjoys on the famous Costa del Sol. To the east of this provincial capital, the coast along the region of La Axarqua is scattered with villages, farmland and sleepy fishing hamlets - the epitome of traditional rural Spain. To the west stretches a continuous city where the razzmatazz and bustle creates a colourful contrast that is easily recognisable as the Costa del Sol. Surrounding the region, the Penibéetica Mountains provide an attractive backdrop overlooking the lower terraced slopes which yield olives and almonds. This spectacular mountain chain shelters the province from cold northerly winds, giving it a reputation as a therapeutic and exotic place in which to escape from cold northern climes. Malaga is also the gateway to many of Andalusia's enchanting historic villages, towns and cities.
Day 18
Cartagena's magnificent city walls and fortresses, now a UNESCO World Heritage Site, enclose a well-restored historic center (the Cuidad Amurallada, or walled city) with plazas, churches, museums, and shops that have made it a lively coastal vacation spot for South Americans and others. New hotels and restaurants make the walled city a desirable place to stay, and the formerly down-at-the-heels Getsemaní neighborhood attracts those seeking a bohemian buzz. The historic center is a small section of Cartagena; many hotels are in the Bocagrande district, an elongated peninsula where high-rise hotels overlook a long, gray-sand beach.When it was founded in 1533 by Spanish conquistador Pedro de Heredia, Cartagena was the only port on the South American mainland. Gold and silver looted from indigenous peoples passed through here en route to Spain and attracted pirates, including Sir Francis Drake, who in 1586 torched 200 buildings. Cartagena's walls protected the city's riches as well as the New World's most important African slave market.
Day 20
The infinite variety of street life, the nooks and crannies of the medieval Barri Gòtic, the ceramic tile and stained glass of Art Nouveau facades, the art and music, the throb of street life, the food (ah, the food!)—one way or another, Barcelona will find a way to get your full attention. The capital of Catalonia is a banquet for the senses, with its beguiling mix of ancient and modern architecture, tempting cafés and markets, and sun-drenched Mediterranean beaches. A stroll along La Rambla and through waterfront Barceloneta, as well as a tour of Gaudí's majestic Sagrada Famíliaand his other unique creations, are part of a visit to Spain's second-largest city. Modern art museums and chic shops call for attention, too. Barcelona's vibe stays lively well into the night, when you can linger over regional wine and cuisine at buzzing tapas bars.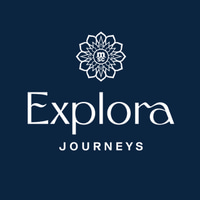 Explora Journeys
Explora I
EXPLORA I, the first of six luxury best-in-class ships, will set sail in 2023, with the remaining ships ready to set sail in 2024, 2026, 2027 and 2028.