Africa: Namibia, Cape Verde, Angola & Ivory Coast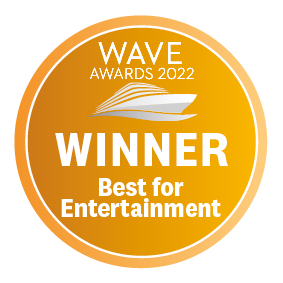 Norwegian Dawn offers the ultimate freedom and flexibility for your cruise holiday. Toss your timetable to the breeze on a cruise to the Bahamas and Caribbean.
Cruise ship:
Norwegian Dawn
Departure date:
12th March 2025
Leaving from:
Cape Town
•
Walvis Bay
•
Luanda
•
Sao Tome Island
•
and 6 more stops
From
£2696
*pp for an Inside Cabin
Price shown provided by:
Paramount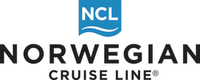 Norwegian Cruise Line
Founded in 1966, Miami-based Norwegian Cruise Line (NCL), part of global cruise company Norwegian Cruise Line Holdings (which also owns Oceania Cruises and Regent Seven Seas Cruises), is the third-largest cruise line in the world in terms of cruise passengers. NCL has become well-known for its colourful ships featuring a pop-icon style painted hull.

Day 1
Cape Town, South Africa
Day 3
Walvis Bay, Namibia
Day 8
Sao Tome Island, Sao Tome and Principe
Day 10
Abidjan, Côte d'Ivoire
Day 15
Santa Maria, Cape Verde
Day 17
Santa Cruz de Tenerife, Spain
Day 1
Sometimes referred to as the Mother City, Cape Town is the most famous port in South Africa and is influenced by many different cultures, including Dutch, British and Malay. The port was founded in 1652 by Dutch explorer Jan Van Riebeeck, and evidence of Dutch colonial rule remains throughout the region. The port is located on one of the world's most important trade routes, and is mainly a container port and handler of fresh fruit. Fishing is another vital industry, with large Asian fishing fleets using Cape Town as a logistical repair base for much of the year. The region is famous for its natural beauty, with the imposing Table Mountain and Lions Head, as well as the many nature reserves and botanical gardens such as Kirstenbosch which boasts an extensive range of indigenous plant life, including proteas and ferns. Cape Town's weather is mercurial, and can change from beautiful sunshine to dramatic thunderstorms within a short period. A local adage is that in Cape Town you can experience four seasons in one day.
Day 3
Once a whaling station, Walvis Bay provides a gateway to the extraordinary desert landscapes of Namibia and is itself an area of unusual natural beauty. The showpiece of the Walvis Bay area is the natural lagoon where you can see flamingos in their thousands at certain times of the year, along with a variety of other wading birds such as the white pelican. Further inland you will find the stunning Namib Desert, which provides an unlikely home for a diverse array of wildlife. Alternatively, you could venture into the desert of Sossusvlei, whose mountainous ochre sand dunes are said to be the highest in the world, or visit the colonial town of Swakopmund.
Day 6
To visit Luanda is to witness the inhabitants of Angola rebuild a great city with their newly-acquired wealth. The sense of pride and confidence is overwhelming, and is demonstrated by the city's new highways and skyscrapers, and by the wildlife and habitat rehabilitation programmes being carried out by the conservation authorities. The modern city of Luanda was founded in 1575 by Portuguese explorer Paulo Dias de Novais, and soon became a centre for trade between Portugal's African colonies and Brazil. Apart from a short period of Dutch occupation, Luanda was under Portuguese rule until 1974. In the four decades since independence, Angola has become a peaceful and increasingly prosperous country, rich in diamonds and Africa's second largest oil producer: many international companies now have head offices in Luanda. Please note: Owing to the destruction caused to the country's infrastructure during the civil war that ended in 2002, Angola lost much of its ability to produce and distribute food: the resulting heavy import duties and high taxes have driven up the cost of goods and services, making Luanda one of the world's most expensive cities. The price of excursions in this port reflects the prevailing local conditions.
Day 8
Sao Tome Island, Sao Tome and Principe
São Tomé seems to embody a kind of lush tropical paradise usually associated with the South Pacific. The atmosphere here is palpably luxury and it is an intoxicating blend of sunlight, sea, air and fantastically abundant vegetation. São Tomé and Príncipe is a Portuguese-speaking island nation in the Gulf of Guinea, off the western equatorial coast of Africa. It consists of two islands: São Tomé and Príncipe, located about 87 miles (140 kilometres) apart and about 155 and 140 miles (250 and 225 kilometres), respectively, off the northwestern coast of Gabon. Both islands are part of an extinct volcanic mountain range. São Tomé, the sizable southern island, is situated just north of the equator. It was named in honour of Saint Thomas by Portuguese explorers who happened to arrive at the island on his feast day. São Toméan culture is a mixture of African and Portuguese influences. São Toméans are known for ússua and socopé rhythms, while Principe is home to the dêxa beat. Portuguese ballroom dancing may have played an integral part in the development of these rhythms and their associated dances. Tchiloli is a musical dance performance that tells a dramatic story. The danço-congo is similarly a combination of music, dance and theatre.
Day 10
Three hours south of Yamoussoukro, nestled in between the canals and waterways, lies Abidjan the economic capital of the Ivory Coast. Considered the crossroads of West Africa both economically and culturally, Abidjan benefits from clement temperatures year round, reaching average highs of around 88˚ Fahrenheit, or 30˚ Celsius. Like much of West Africa, this city has cachet and soul, and enjoys a diversity of cultures, traditions and people, notably through the French influence, but also through the steady stream of tourists that make the city both vibrant and cosmopolitan. Although its reputation was tarnished during the civil war in 2011, Abidjan held firm and has blossomed into a stunning coastal city, ripe for exploration.
Day 13
The tiny city of Banjul is the capital of The Gambia, a country that itself is little more than the banks of the mighty river that shares its name. Situated on St Mary's Island, where the River Gambia joins the Atlantic, Bathurst, as Banjul was previously called, was established by the British in the early nineteenth century as a naval outpost dedicated to putting a halt to the trade in human beings. In 1943, Franklin Roosevelt visited Banjul on his way to the Casablanca conference with Churchill, becoming the first serving American president to visit Africa. Today, Banjul plays host to a thriving tourist trade, thanks to its pleasant climate, and is the political centre for the oldest democracy in Africa.
Day 14
Dakar, set at the tip of the Cape Vert peninsula, is West Africa's westernmost point and the capital of French-speaking Senegal. Although it was not founded until 1857, it is West Africa's oldest European city and one of the most westernised. The opening of the Dakar-St Louis railway in 1885 put the town on the map; it subsequently became a French naval base and in 1904, the capital of Afrique Occidentale Française. It bears the legacy of Africa's French colonial past, especially so in the downtown Plateau area, where the architecture is redolent of southern France. Every inch a modern city, Dakar is a frenetic buzz of activity, which can be startling. Perhaps sample the popular mint tea and try your hand at bartering in the colourful craft markets for traditional embroidery, woodcarvings, metalwork and costume jewellery.
Day 17
Santa Cruz de Tenerife, Spain
The largest of the Canary Islands, Tenerife is a beautiful and scenic island which enjoys year-round sunshine and is dominated by Mount Teide. The mountain range runs through the centre of the island, with fertile valleys on the northern side. In the central part of the range is the gigantic natural crater of the Cañadas del Teide, about 14 miles in diameter. Santa Cruz, the island's pretty capital, was originally a small fishing village but has now grown into a modern city, and also contains 16th-century civic buildings and ornate private mansions. Near the pier is the Santa Cruz Palmetum, a Botanical Garden covering an area of 29 acres, specialising in palms.
Day 19
Set on seven hills on the banks of the River Tagus, Lisbon has been the capital of Portugal since the 13th century. It is a city famous for its majestic architecture, old wooden trams, Moorish features and more than twenty centuries of history. Following disastrous earthquakes in the 18th century, Lisbon was rebuilt by the Marques de Pombal who created an elegant city with wide boulevards and a great riverfront and square, Praça do Comércio. Today there are distinct modern and ancient sections, combining great shopping with culture and sightseeing in the Old Town, built on the city's terraced hillsides. The distance between the ship and your tour vehicle may vary. This distance is not included in the excursion grades.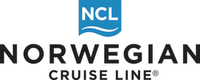 Norwegian Cruise Line
Norwegian Dawn
Norwegian Dawn offers the ultimate freedom and flexibility for your cruise holiday. Toss your timetable to the breeze on a cruise to the Bahamas and Caribbean.