Bergen to Troon
Named "Best Small Luxury Cruise Ship of 2015" in ForbesLife, twin mega-yachts SeaDream I & II are intimate boutique ships that provide a unique travelling experience unlike any other cruise vacation.
Departure date:
18th August 2026
Leaving from:
Bergen
•
Lerwick
, Shetland Islands
•
Lerwick
, Shetland Islands
•
Tórshavn
•
and 9 more stops
Price shown provided by: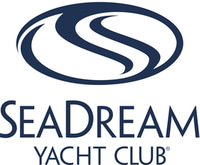 SeaDream Yacht Club
SeaDream led the industry down a path of post-lockdown recovery during a Norwegian cruise. However, the line's two 112-passenger ships are more at home in the Med and Caribbean, where they can offer a "champagne in the surf" experience.
Dining and sleeping are offered on deck, thanks to an outdoor restaurant and a series of Balinese beds. Champagne, strawberries and towel swans add to the romance.
Days 2 - 3
Lerwick, Shetland Islands, Scotland
Day 4
Tórshavn, Faroe Islands
Day 5
Runavík, Faroe Islands
Days 6 - 7
Kirkwall, Orkney Islands, Scotland
Day 8
Stornoway, Isle of Lewis, Scotland
Day 9
Portree, Isle of Skye, Scotland
Day 10
Castlebay, Scotland
Day 11
Tobermory, Isle of Mull, Scotland
Day 1
Surrounded by mountains and sparkling fjords, the waterside city of Bergen has a spectacular setting. There has been a settlement here since medieval times and the colourful waterfront buildings of the Hanseatic wharf, known as Bryggen, are testament to its fascinating history of trade. As Norway's best known medieval settlement, the Bryggen is listed by UNESCO as a World Heritage Site. Our comprehensive selection of excursions allows you to discover the many sides of Bergen, such as the fish market and narrow cobbled streets, as well as stunning views of the city from the summit of Mt Fløyen. Alternatively, those who have visited the city previously may like to experience one of the tours that travel further afield. Just 300 yards from the main piers, you will find the Fortress Museum (Fesningsmuseum), which has an interesting collection of objects related to World War II.
Days 2 - 3
Lerwick, Shetland Islands, Scotland
Founded by Dutch fishermen in the 17th century, Lerwick today is a busy town and administrative center. Handsome stone buildings—known as lodberries—line the harbor; they provided loading bays for goods, some of them illegal. The town's twisting flagstone lanes and harbor once heaved with activity, and Lerwick is still an active port today. This is also where most visitors to Shetland dock, spilling out of cruise ships, allowing passengers to walk around the town.
Days 6 - 7
Kirkwall, Orkney Islands, Scotland
In bustling Kirkwall, the main town on Orkney, there's plenty to see in the narrow, winding streets extending from the harbor. The cathedral and some museums are highlights.
Day 8
Stornoway, Isle of Lewis, Scotland
Tour description Stornoway, Scotland The Isle of Lewis and Harris is the northernmost and largest of the Outer Hebrides-the Western Isles in common parlance. The island's only major town, Stornoway, is on a nearly landlocked harbor on the east coast of Lewis. It's the port capital for the Outer Hebrides and the island's cultural center, such that it is. Stornoway has an increasing number of good restaurants. Lewis has some fine historic attractions, including the Calanais Standing Stones-a truly magical place. The Uists are known for their rare, plentiful wildlife. Stornoway. Besides being the island's main entry point for ferries, Stornoway is also Lewis's main arts center. You'll find some good restaurants in town if you want to have lunch off the ship. The town can be explored by bicycle if you are so inclined. Local rental shops can give you advice on where to ride, including a route to Tolsta that takes in five stunning beaches before reaching the edge of moorland. An Lanntair Arts Centre. The fabulous An Lanntair Arts Centre has exhibitions of contemporary and traditional art, as well as a cinema, a gift shop, and a restaurant serving international and Scottish fare. There are frequent traditional musical and theatrical events in the impressive auditorium. Kenneth St.. Black House. In the small community of Arnol, the Black House is a well-preserved example of an increasingly rare type of traditional Hebridean home. Once common throughout the islands-even into the 1950s-these dwellings were built without mortar and thatched on a timber framework without eaves. Other characteristic features include an open central peat hearth and the absence of a chimney-hence the soot and the designation black. On display inside are many of the house's original furnishings. To reach Arnol from Port of Ness, head south on the A857 and pick up the A858 at Barvas. Off A858, 21 mi southwest of Port of Ness. Admission charged. Calanais Standing Stones. These impressive stones are actually part of a cluster of several different archaeological sites in this area. Probably positioned in several stages between 3000 BC and 1500 BC, the grouping consists of an avenue of 19 monoliths extending northward from a circle of 13 stones, with other rows leading south, east, and west. Ruins of a cairn sit within the circle on the east side. Researchers believe they may have been used for astronomical observations, but you can create your own explanations. The visitor center has an exhibit on the stones, a gift shop, and a tearoom. On an unmarked road off A858. Admission charged. Dun Carloway. One of the best-preserved Iron Age brochs (circular stone towers) in Scotland, Dun Carloway dominates the scattered community of Carloway. The mysterious tower was probably built around 2,000 years ago as protection against seaborne raiders. The Dun Broch Centre explains more about the broch and its setting. Off A857. Gearrannan. Up a side road north from Carloway, Gearrannan is an old black-house village that has been brought back to life with a museum screening excellent short films on peat cutting and weaving. For a unique experience, groups can rent the restored houses. Leverburgh. At Leverburgh you can take the ferry to North Uist. Nearby Northton has several attractions; St. Clement's Church at Rodel is particularly worth a visit. MacGillivray Centre. Located in a round building overlooking the bay, the MacGillivray Centre gives insight into the life and work of William MacGillivray (1796-1852), a noted naturalist with strong links to Harris. MacGillivray authored the five-volume History of British Birds. This is a great location for a picnic (there are tables for just such a purpose). A walk to a ruined church starts at the parking lot. A859, Northton. Seallam! Visitor Centre and Co Leis Thu? Genealogical Research Centre. The center is where you can trace your Western Isles ancestry. Photographs and interpretive signs describe the history of Harris and its people. The owners organize guided walks and cultural evenings weekly between May and September. Off A859, Northton. Admission charged. St. Clement's Church. At the southernmost point of Harris is the community of Rodel, where you can find St. Clement's Church, a cruciform church standing on a hillock. This is the most impressive pre-Reformation church in the Outer Hebrides; it was built around 1500 and contains the magnificently sculptured tomb (1528) of the church's builder, Alasdair Crotach, MacLeod chief of Dunvegan Castle. Rodel is 3 mi south of Leverburgh and 21 mi south of Tarbert. A859, Rodel. Port of Ness. The stark, windswept community of Port of Ness, 30 mi north of Stornoway, cradles a small harbor squeezed in among the rocks. Butt of Lewis Lighthouse. At the northernmost point of Lewis stands the Butt of Lewis Lighthouse, designed by David and Thomas Stevenson (of the prominent engineering family whose best-known member was not an engineer at all, but the novelist Robert Louis Stevenson). The structure was first lighted in 1862. The adjacent cliffs provide a good vantage point for viewing seabirds, whales, and porpoises. The lighthouse is northwest of Port of Ness along the B8014. Shopping Harris tweed is available at many outlets on the islands, including some of the weavers' homes; keep an eye out for signs directing you to weavers' workshops. Harris Tweed Artisans Cooperative. The Harris Tweed Artisans Cooperative sells stylish and quirky hand-crafted tweed clothing, hats, accessories, all made by artists belonging to the cooperative. 40 Point St., Stornoway. Borgh Pottery. At Borgh Pottery, open from Monday to Saturday 9:30 to 6, you can buy attractive hand-thrown studio pottery made on the premises, including lamps, vases, mugs, and dishes. Fivepenny House, A857, Borve.
Day 9
Portree, Isle of Skye, Scotland
The Isle of Skye ranks near the top of most visitors' priority lists: the romance of Prince Charles Edward Stuart, known as Bonnie Prince Charlie, combined with the misty Cuillin Hills and their proximity to the mainland all contribute to its popularity. Today Skye remains mysterious and mountainous, an island of sunsets that linger brilliantly until late at night and of beautiful, soft mists. Much photographed are the really old crofts, one or two of which are still inhabited, with their thick stone walls and thatch roofs. Orientation on Skye is easy: follow the only roads around the loops on the northern part of the island and enjoy the road running the length of the Sleat Peninsula in southern Skye, taking the loop roads that exit to the north and south as you please. There are some stretches of single-lane road, but none poses a problem.
Day 11
Tobermory, Isle of Mull, Scotland
You'll always receive a welcome to remember, as the colourful cafes, houses and shops that line Tobermory's picturesque harbour salute your arrival. Located on the craggy Scottish Inner Hebrides, Tobermory serves as the capital of the Isle of Mull. There's a high chance you'll recognise the town's colourfully-daubed buildings, as their charming exteriors have featured in countless TV shows - most notably in the children's favourite, Balamory. There's always a new story to discover here – not least the legend that suggests there's a sunken Spanish galleon, brimming with lost gold, sitting just below the waves that roll around the harbour. Learn a little more of the area's history at the Mull Museum, or head out to enjoy some of the fabulous wildlife watching opportunities on offer on a boat tour. You can spot majestic birds like white tail and golden eagles circling in the skies, or turn your attention to the waves, where friendly dolphins and Minke whales are regular visitors. Treat yourself to a sample of one of the island's finest exports before leaving, as you drop in at the Tobermory Distillery for some whiskey tasting. Established in 1798, it's one of Scotland's oldest distilleries.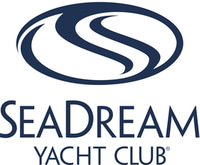 SeaDream Yacht Club
SeaDream II
Named "Best Small Luxury Cruise Ship of 2015" in ForbesLife, twin mega-yachts SeaDream I & II are intimate boutique ships that provide a unique travelling experience unlike any other cruise vacation.