Civitavecchia to Venice
Named "Best Small Luxury Cruise Ship of 2015" in ForbesLife, twin mega-yachts SeaDream I & II are intimate boutique ships that provide a unique travelling experience unlike any other cruise vacation.

Leaving from:
Civitavecchia
Departure date:
25th July 2026
Leaving from:
Civitavecchia
•
Porto Ercole
•
Bonifacio
, Corsica
•
Ponza Island
•
and 12 more stops
From
£11711
*pp for an Outside Cabin
Price shown provided by: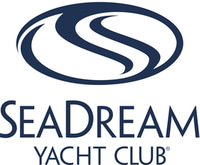 SeaDream Yacht Club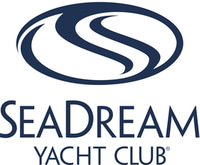 SeaDream Yacht Club
SeaDream led the industry down a path of post-lockdown recovery during a Norwegian cruise. However, the line's two 112-passenger ships are more at home in the Med and Caribbean, where they can offer a "champagne in the surf" experience.
Dining and sleeping are offered on deck, thanks to an outdoor restaurant and a series of Balinese beds. Champagne, strawberries and towel swans add to the romance.
Day 1
Civitavecchia, Italy
Day 2
Porto Ercole, Italy
Day 3
Bonifacio, Corsica, France
Day 4
Ponza Island, Italy
Day 12
Dubrovnik, Croatia
Day 1
Italy's vibrant capital lives in the present, but no other city on earth evokes its past so powerfully. For over 2,500 years, emperors, popes, artists, and common citizens have left their mark here.
Archaeological remains from ancient Rome, art-stuffed churches, and the treasures of Vatican City vie for your attention, but Rome is also a wonderful place to practice the Italian-perfected il dolce far niente, the sweet art of idleness. Your most memorable experiences may include sitting at a caffè in the Campo de' Fiori or strolling in a beguiling piazza.
Day 3
Bonifacio, Corsica, France
Located in the South of Corsica, Bonifacio is one of the island's most beautiful destinations. From its breathtaking views and sandy white islands to its historic citadel, the city is a must visit for anyone travelling to the island.
Day 5
At first glance, it's hard to imagine that this resort destination was one of the world's great naval powers, and a sturdy rival of Genoa and Pisa for control of the Mediterranean in the 11th and 12th centuries. Once the seat of the Amalfi Maritime Republic, the town is set in a verdant valley of the Lattari Mountains, with cream-colored and pastel-hued buildings tightly packing a gorge on the Bay of Salerno. The harbor, which once launched the greatest fleet in Italy, now bobs with ferries and blue-and-white fishing boats. The main street, lined with shops and pasticcerie, has replaced a raging mountain torrent, and terraced hills flaunt the green and gold of lemon groves. Bearing testimony to its great trade with Tunis, Tripoli, and Algiers, Amalfi remains honeycombed with Arab-Sicilian cloisters and covered passages. In a way Amalfi has become great again, showing off its medieval glory days with sea pageants, convents-turned-hotels, ancient paper mills, covered streets, and its glimmering cathedral.
Days 5 - 6
Tour description Capri, Italy Popular since Roman times when the emperors built their villas on Capri, this island is surely one of the world's most famous and beautiful spots. Visiting Capri, it is easy to see why the ancient Romans fell in love with this place 2,000 years ago - the craggy mountains, the sea caves and grottos and the brilliantly colored flowers cast a magic spell then and still capture the admiration of today's travelers. There are sleek yachts moored in the deep blue waters of the bays, and beautiful villas and tiny villages cling to steep slopes. An excellent year-round climate and a breathtaking landscape complete the picture of a storybook island. There are two main villages - Capri Town, site of the popular meeting point "Piazzetta," and Anacapri, the upper town, dominated by 1,750-foot-high Monte Solaro, the highest point on the island. Both remain the "in" scene for international travelers. By spending millions on comfort and style, the island has ensured its continuing success. After a trip to upper-level Anacapri, visitors enjoy strolling the narrow, cobbled streets of Capri Town, browsing in chic boutiques and spending time in the Piazzetta with a drink in one of the outdoor cafés. There is a funicular from the main port of Marina Grande to Capri Town; from Anacapri, a chair lift whisks visitors to the top of Monte Solaro for a spellbinding view. The magical Blue Grotto can be reached by boat from Marina Grande, but entrance into the grotto depends for the most part on sea conditions. Please Note: For your convenience, the shore excursions offered for this port of call are available to reserve in advance at www.silversea.com until August 8 , as well as offered for purchase on board, unless otherwise noted in the description. Going Ashore in Capri Pier Information The ship is scheduled to anchor off Capri's main port, Marina Grande. Guests will be taken ashore via local tenders, arriving at the pier just a short distance from the funicular to Capri Town. Taxis and minibuses are also available near the pier area. Be sure to agree on the fare before starting out. Shopping Capri is a shopping mecca, though by no means inexpensive. Upscale shops and boutiques offer an array of jewelry, designer fashions, resort wear, straw articles and souvenir items. Start from the Piazzetta and the streets fanning out from the square. Some shops may be closed between 12:30/1:00 p.m. and 4:00/4:30 p.m. The local currency is the euro. Cuisine Capri features plenty of open-air eateries in addition to top rated restaurants. Fresh seafood and delicious pasta dishes make for a nice lunch; for a quick meal there are tempting sandwiches and pizza. You might enjoy a hearty Italian table wine with lunch. Other Sights Capri Town La Piazzetta is the main square of Capri Town located just opposite the upper funicular station. The square is an ideal place from where to start exploring or shopping. Sidewalk cafés around the square provide residents and visitors with a popular pastime - people-watching while sipping a drink or enjoying a coffee.   Anacapri Reaching Capri's second town is via local minibus. In addition to numerous souvenir shops and designer boutiques, attractions include Axel Munthe's Villa San Michele and the chair lift to Monte Solaro. Blue Grotto Boat excursions to the Blue Grotto can be booked locally at Marina Grande. Be aware that it is necessary to transfer into smaller boats in front of the grotto. Also, entrance to the grotto is subject to weather and sea conditions. For this reason, tours to the Blue Grotto are frequently cancelled. Private arrangements are not available in this port.
Day 7
The medieval cliff-hanging town of Taormina is overrun with tourists, yet its natural beauty is still hard to dispute. The view of the sea and Mt. Etna from its jagged cactus-covered cliffs is as close to perfection as a panorama can get—especially on clear days, when the snowcapped volcano's white puffs of smoke rise against the blue sky. Writers have extolled Taormina's beauty almost since it was founded in the 6th century BC by Greeks from nearby Naxos; Goethe and D. H. Lawrence were among its well-known enthusiasts. The town's boutique-lined main streets get old pretty quickly, but the many hiking paths that wind through the beautiful hills surrounding Taormina promise a timeless alternative. A trip up to stunning Castelmola (whether on foot or by car) should also be on your itinerary.
Day 8
Malta: the country that God built. Well, kind of. Malta is well-known for being the once-stronghold of the famous religious military order, The Knights Hospitaller, who were granted the land in 1530 from the King of Spain in exchange for an annual fee of one Maltese falcon (which eventually inspired the name of Dashiell Hammett's famous novel). And these marauding knights certainly did a great job putting the place together. Valletta, the nation's capital, remains the highlight and exploring this fascinating walled city (which kept the Hospitallers secure until they came across Napoleon in 1798) is akin to walking back in time. It's small size (just 0.3 square miles) makes it the perfect cruise stopover and is the ideal base for exploring the rest of the country on excursions.
Day 10
Located right in the heel of the Italian boot, Otranto's scenic landscape often plays the protagonist in displaying the beauty of Puglia, Italy's easternmost region. Facing the Adriatic sea, the seducing weather and pristine waters have made it a popular destination where on a clear day, wanderers can see the coast of Albania. Like much of Italy, the city boasts a rich and mixed history. Once a Greek and Roman port, it was later occupied by the Byzantines, the Normans and the Spanish before the Ottoman invaded in during their Jihad to conquer Europe. Remains of forts are still visible and are a living testimonial of the town's rich history along with Otranto's cathedral, which still encloses today the relics of martyrs who refused to convert to Islam.
Day 11
Backed by imposing mountains, tiny Kotor lies hidden from the open sea, tucked into the deepest channel of the Bokor Kotorska (Kotor Bay), which is Europe's most southerly fjord. To many, this town is more charming than its sister UNESCO World Heritage Site, Dubrovnik, retaining more authenticity, but with fewer tourists and spared the war damage and subsequent rebuilding which has given Dubrovnik something of a Disney feel.Kotor's medieval Stari Grad (Old Town) is enclosed within well-preserved defensive walls built between the 9th and 18th centuries and is presided over by a proud hilltop fortress. Within the walls, a labyrinth of winding cobbled streets leads through a series of splendid paved piazzas, rimmed by centuries-old stone buildings. The squares are now haunted by strains from buskers but although many now house trendy cafés and chic boutiques, directions are still given medieval-style by reference to the town's landmark churches.In the Middle Ages, as Serbia's chief port, Kotor was an important economic and cultural center with its own highly regarded schools of stonemasonry and iconography. From 1391 to 1420 it was an independent city-republic and later, it spent periods under Venetian, Austrian, and French rule, though it was undoubtedly the Venetians who left the strongest impression on the city's architecture. Since the breakup of Yugoslavia, some 70% of the stone buildings in the romantic Old Town have been snapped up by foreigners, mostly Brits and Russians. Porto Montenegro, a new marina designed to accommodate some of the world's largest super yachts, opened in nearby Tivat in 2011, and along the bay are other charming seaside villages, all with better views of the bay than the vista from Kotor itself where the waterside is congested with cruise ships and yachts. Try sleepy Muo or the settlement of Prčanj in one direction around the bay, or Perast and the Roman mosaics of Risan in the other direction.
Day 12
Nothing can prepare you for your first sight of Dubrovnik. Lying 216 km (135 miles) southeast of Split and commanding a jaw-dropping coastal location, it is one of the world's most beautiful fortified cities. Its massive stone ramparts and fortress towers curve around a tiny harbor, enclosing graduated ridges of sun-bleached orange-tiled roofs, copper domes, and elegant bell towers. Your imagination will run wild picturing what it looked like seven centuries ago when the walls were built, without any suburbs or highways around it, just this magnificent stone city rising out of the sea.In the 7th century AD, residents of the Roman city Epidaurum (now Cavtat) fled the Avars and Slavs of the north and founded a new settlement on a small rocky island, which they named Laus, and later Ragusa. On the mainland hillside opposite the island, the Slav settlement called Dubrovnik grew up. In the 12th century the narrow channel separating the two settlements was filled in (now the main street through the Old Town, called Stradun), and Ragusa and Dubrovnik became one. The city was surrounded by defensive walls during the 13th century, and these were reinforced with towers and bastions in the late 15th century.From 1358 to 1808 the city thrived as a powerful and remarkably sophisticated independent republic, reaching its golden age during the 16th century. In 1667 many of its splendid Gothic and Renaissance buildings were destroyed by an earthquake. The defensive walls survived the disaster, and the city was rebuilt in baroque style.Dubrovnik lost its independence to Napoléon in 1808, and in 1815 passed to Austria-Hungary. During the 20th century, as part of Yugoslavia, the city became a popular tourist destination, and in 1979 it was listed as a UNESCO World Heritage Site. During the war for independence, it came under heavy siege. Thanks to careful restoration, few traces of damage remain; however, there are maps inside the Pile and Ploče Gates illustrating the points around the city where damage was done. It's only when you experience Dubrovnik yourself that you can understand what a treasure the world nearly lost
Day 13
Dalmatia's capital for more than 1,000 years, Zadar is all too often passed over by travelers on their way to Split or Dubrovnik. What they miss out on is a city of more than 73,000 that is remarkably lovely and lively despite—and, in some measure, because of—its tumultuous history. The Old Town, separated from the rest of the city on a peninsula some 4 km (2½ miles) long and just 1,640 feet wide, is bustling and beautiful: the marble pedestrian streets are replete with Roman ruins, medieval churches, palaces, museums, archives, and libraries. Parts of the new town are comparatively dreary, a testament to what a world war followed by decades of communism, not to mention a civil war, can do to the architecture of a city that is 3,000 years old. A settlement had already existed on the site of the present-day city for some 2,000 years when Rome finally conquered Zadar in the 1st century BC; the foundations of the forum can be seen today. Before the Romans came the Liburnians had made it a key center for trade with the Greeks and Romans for 800 years. In the 3rd century BC the Romans began to seriously pester the Liburnians, but required two centuries to bring the area under their control. During the Byzantine era, Zadar became the capital of Dalmatia, and this period saw the construction of its most famous church, the 9th-century St. Donat's Basilica. It remained the region's foremost city through the ensuing centuries. The city then experienced successive onslaughts and occupations—both long and short—by the Osogoths, the Croatian-Hungarian kings, the Venetians, the Turks, the Habsburgs, the French, the Habsburgs again, and finally the Italians before becoming part of Yugoslavia and, in 1991, the independent republic of Croatia. Zadar was for centuries an Italian-speaking city, and Italian is still spoken widely, especially by older people. Indeed, it was ceded to Italy in 1921 under the Treaty of Rapallo (and reverted to its Italian name of Zara). Its occupation by the Germans from 1943 led to intense bombing by the Allies during World War II, which left most of the city in ruins. Zadar became part of Tito's Yugoslavia in 1947, prompting many Italian residents to leave. Zadar's most recent ravages occurred during a three-month siege by Serb forces and months more of bombardment during the Croatian-Serbian war between 1991 and 1995. But you'd be hard-pressed to find outward signs of this today in what is a city to behold. There are helpful interpretive signs in English all around the Old Town, so you certainly won't feel lost when trying to make sense of the wide variety of architectural sites you might otherwise pass by with only a cursory look.
Day 14
One of the true jewels of the Mediterranean, Rovinj is a jaw-droppingly beautiful town, which juts out into sparkling Mediterranean. Dominated by the pencil-like bell tower of the Venetian Saint Euphemia Cathedral, pine tree forests flow to the borders of the quaint Old Town - which evokes the romantic, tangled backstreets of the Venice. Rovinj - or Rovino in Italian - is a city of split personalities, with two official languages - having been owned by the Kingdom of Italy between 1919 and 1947.
Day 15
Venice is a city unlike any other. No matter how often you've seen it in photos and films, the real thing is more dreamlike than you could imagine. With canals where streets should be, water shimmers everywhere. The fabulous palaces and churches reflect centuries of history in what was a wealthy trading center between Europe and the Orient. Getting lost in the narrow alleyways is a quintessential part of exploring Venice, but at some point you'll almost surely end up in Piazza San Marco, where tourists and locals congregate for a coffee or an aperitif.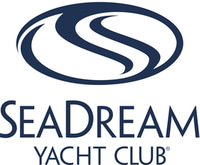 SeaDream Yacht Club
SeaDream I
Named "Best Small Luxury Cruise Ship of 2015" in ForbesLife, twin mega-yachts SeaDream I & II are intimate boutique ships that provide a unique travelling experience unlike any other cruise vacation.