Far Eastern Horizons
With their sleek, yacht-style bows and teak promenade decks, Viking's ocean ships are a million miles from the large liners that sail the seas.

Cruise ship:
Viking Orion
Departure date:
04th October 2024
Leaving from:
Tokyo
•
Tokyo
•
Shimizu
•
Shimizu
•
and 11 more stops
From
£17090
*pp for a Suite Cabin
Price shown provided by: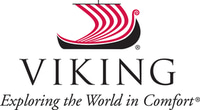 Viking Ocean Cruises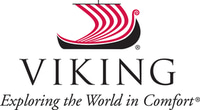 Viking Ocean Cruises
Viking began as a river cruise line and entered the ocean-cruise market with the launch of the 930-guest Viking Star.
Viking has already made an indelible mark on the sector with its fleet of stylish, near-identical, adult-only ships.
The cruise line currently has 10 ships in its fleet.
Days 3 - 4
Shimizu, Japan
Days 6 - 7
Hiroshima, Japan
Day 8
Beppu, Kyushu Island, Oita, Japan
Day 12
Keelung (Chilung), Taiwan
Days 14 - 15
Hong Kong, Hong Kong
Days 1 - 2
Lights, sushi, manga! Sprawling, frenetic, and endlessly fascinating, Japan's capital is a city of contrasts. Shrines and gardens are pockets of calm between famously crowded streets and soaring office buildings. Mom-and-pop noodle houses share street space with Western-style chain restaurants and exquisite fine dining. Shopping yields lovely folk arts as well as the newest electronics. And nightlife kicks off with karaoke or sake and continues with techno clubs and more. Whether you seek the traditional or the cutting edge, Tokyo will provide it.
Days 3 - 4
The salt and pepper cone of Japan's most famous natural landmark won't fail to take your breath away, as it soars into the sky in a vision of spectacular symmetry. Make sure your camera is fully prepared before you dock in Shimizu's port, where unparalleled views of the extraordinary Mount Fuji's dramatic peak await. Take your time to soak up one of Japan's most iconic views, before dipping your toes into the rest of what this destination of tranquil temples has to offer. While there's a bustling fish market, and a charming amusement park waiting close to the port, most new arrivals immediately set off in pursuit of the best views of Mount Fuji, or to see the stunning panorama on offer from the heights of the Kunozan Toshogu Shrine. Take the cable car up to the top, to experience the tranquillity around the forested shrine, and to enjoy its stunning architecture of deep scarlets and gleaming golds. You can also enjoy heart-stopping views out over the Bay of Suruga, and the tea plantations below.
Day 5
From Minami's neon-lighted Dotombori and historic Tenno-ji to the high-rise class and underground shopping labyrinths of Kita, Osaka is a city that pulses with its own unique rhythm. Though Osaka has no shortage of tourist sites, it is the city itself that is the greatest attraction. Home to some of Japan's best food, most unique fashions, and warmest locals, Osaka does not beg to be explored—it demands it. More than anywhere else in Japan, it rewards the impulsive turn down an interesting side street or the chat with a random stranger. People do not come here to see the city, they come to experience it.Excluded from the formal circles of power and aristocratic culture in 16th-century Edo (Tokyo), Osaka took advantage of its position as Japan's trading center, developing its own art forms such as Bunraku puppet theater and Rakugo comic storytelling. It was in Osaka that feudal Japan's famed Floating World—the dining, theater, and pleasure district—was at its strongest and most inventive. Wealthy merchants and common laborers alike squandered fortunes on culinary delights, turning Osaka into "Japan's Kitchen," a moniker the city still has today. Though the city suffered a blow when the Meiji government canceled all of the samurai class's outstanding debts to the merchants, it was quick to recover. At the turn of the 20th century, it had become Japan's largest and most prosperous city, a center of commerce and manufacturing.Today Osaka remains Japan's iconoclastic metropolis, refusing to fit Tokyo's norms and expectations. Unlike the hordes of Tokyo, Osakans are fiercely independent. As a contrast to the neon and concrete surroundings, the people of Osaka are known as Japan's friendliest and most outgoing. Ask someone on the street for directions in Tokyo and you are lucky to get so much as a glance. Ask someone in Osaka and you get a conversation.The main areas of the city, Kita (north) and Minami (south), are divided by two rivers: the Dojima-gawa and the Tosabori-gawa. Between Kita and Minami is Naka-no-shima, an island and the municipal center of Osaka. Kita (north of Chuo Dori) is Osaka's economic hub and contains Osaka's largest stations: JR Osaka and Hankyu Umeda. The area is crammed with shops, department stores, and restaurants. Nearby are a nightlife district, Kita-shinchi; Naka-no-shima and the Museum of Oriental Ceramics; Osaka-jo (Osaka Castle); and Osaka Koen (Osaka Park). Restaurants, bars, department stores, and boutiques attract Osaka's youth to Minami (south Chuo Dori); theatergoers head to the National Bunraku Theatre and electronics-lovers to Den Den Town. For a glimpse of old Osaka, visit Tenno-ji Temple and Shin Sekai. The main stations are Namba, Shin-sai-bashi, Namba Nankai, and Tenno-ji. There's easy access to the Municipal Museum of Fine Art and Sumiyoshi Taisha (Sumiyoshi Grand Shrine).The bay area, to the west of the city center, is home to the Osaka Aquarium and Universal Studios Japan. The Shinkansen stops at Shin-Osaka, three stops (about five minutes) north of Osaka Station on the Mido-suji subway line. To the north of Shin-Osaka is Senri Expo Park.
Days 6 - 7
History buffs will want to write home Hiroshima. Despite being devastated in 1945, this Japanese city is known to all for its commitment peace – its ruin on the 6th August 1945 led to the end of the war and today, the Peace Memorial (a UNESCO World Heritage Site) , is a constant reminder of the destruction that war brings. A walk in the leafy boulevards of Peace Memorial Park brings quiet contemplation. The Flames of Peace – set in the park's central feature pond – burn brightly and will continue to do so until all the nuclear bombs I the world have been destroyed. There are many other inspiring messages of hope around the city too; the Children's' Peace Monument just north of the park is a homage to little Sadako Sasaki, who was just two in 1945. When she developed leukemia in 1956, she believed that if she folded 1,000 paper cranes – a symbol of longevity and happiness in Japan – she would recover. Sadly she died before she finished her task but her classmates finished the rest. It is impossible to ignore the events of 1945 in Hiroshima, but this is far from a depressing place. The great efforts that have been made in rebuilding of the city over the years have given Hiroshima a vibrant, eclectic edge, with the downtown shopping area and street food stalls being well worth a visit. The proximity to Miyajima and its iconic, impressive, Torii gate should not be overlooked either. If you are lucky enough to visit during the unpredictable and short-lived Sakura (cherry blossom) season, then the extraordinary sight of the delicate pink blossom floating across the water to the red gate, means you can consider yourself one of the luckiest people on the planet.
Day 8
Beppu, Kyushu Island, Oita, Japan
Day 9
Kagoshima city is the capital of Kagoshima prefecture and also Kyushu's southernmost major city. This city is often compared to its Italian sister city Naples, due to its's similarities such as mild climate and active volcano, Sakurajima. Sakurajima is one of the most renowned active volcanos not only in Japan but also in the whole entire world. This smoking Sakurajima is centred in Kinko Bay and is one of the main symbols of this prefecture. We cannot talk about Sakurajima without the history of continuous eruption. Sakurajima used to be an isolated island; however, the land has banded together with Osumi peninsula from the eruption in 1914. You may have a chance to see the smoke coming from the top of Sakurajima depending on the weather condition. Not only does the scenery of Sakurajima represent the beauty of Kagoshima City but Senganen garden is also symbolic to elegance in the Kagoshima region. This Japanese garden was constructed by a feudal lord, Mitsuhisa Shimazu, as a guest house of the Kagoshima castle which attracts many visitors for its splendid view.
Day 10
Nagasaki city has developed into one of the most important port cities in Japan. During Japan's period of isolation in the 17th century, Nagasaki played a prominent role in foreign trade relation and only a very few ports were open to restricted numbers of foreign traders. Even though Holland was a major country who conducted trading during this period, Dutch people were only allowed to stay in Dejima Island and were not allowed to have contact with the Japanese people. Today, you will still find the strong influence of Dutch and Chinese culture in the city which is very different from all other cities in Japan. In the more recent history, Nagasaki became the second city after Hiroshima to be destroyed by an atomic bomb towards the end of World War II. From the visit to Atomic bomb museum and peace memorial park, people could understand how chaotic the situation was and the agony that the people in the days have experienced from the damage inflicted by the atomic bomb. It continues to appeal to the world with their wish for world peace.
Day 12
Keelung (Chilung), Taiwan
With the glittering lights of Taipei - a futuristic metropolis of culture and ideas - sparkling nearby, Keelung is the first calling point for many visitors arriving in Taiwan. While this port city essentially serves as Taipei's ocean gateway, you shouldn't be too hasty in dashing off to Taipei's neon-lit magic – first it's well worth spending some time exploring the famous glowing night market, which hums with life each evening and is famous for its local seafood.
Days 14 - 15
Home to more than seven million people and with more skyscrapers than any other city on the planet, Hong Kong is a big dollop of frenetic energy. But there are also ancient monasteries, quiet fishing villages and green corners aplenty to quieten the mind when you need a break from the chaos. Part urban jungle, part spiritual hub and an indisputable noodle-mecca, the city is dissected by Victoria Harbour, studded with tiny wooden sampan boats, which serve as a daily reminder of Hong Kong's rich seafaring past.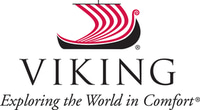 Viking Ocean Cruises
Viking Orion
With their sleek, yacht-style bows and teak promenade decks, Viking's ocean ships are a million miles from the large liners that sail the seas.