The Western Mediterranean and Italian Riviera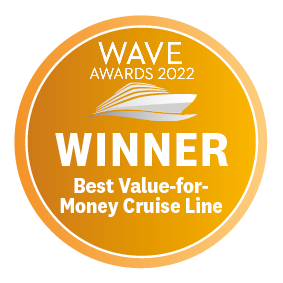 Contrast the island charms of Elba, Corsica and Majorca with the culture and scenery of mainland Spain, Italy and Gibraltar.
Cruise ship:
Spirit of Discovery
Departure date:
26th March 2025
Leaving from:
Portsmouth
•
Gibraltar
•
Cartagena
•
Palma de Mallorca
•
and 6 more stops
From
£5337
*pp for a Balcony Cabin
Price shown provided by: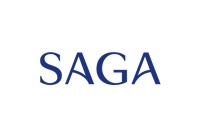 Saga Cruises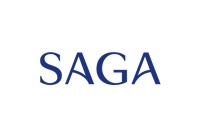 Saga Cruises
Saga's ships have redefined British boutique cruising with their contemporary and stylish aesthetic, and impressive feat of engineering.
More akin to boutique hotels than cruise ships, vessels offer an intimate, relaxed and luxurious style of cruising that will no doubt appeal to its mature clientele - who value sumptuous public spaces, exquisitely appointed cabins and excellent cuisine over cutting-edge, high-tech facilities.
Day 1
Portsmouth, England
Embark.
Day 5
Gibraltar, Gibraltar
Day 7
Palma de Mallorca, Spain
Day 9
Portoferraio, Italy
Day 12
Calvi, Corsica, France
Day 19
Portsmouth, England
Disembark.
Day 1
Portsmouth, or 'Pompey' as the locals lovingly refer to it, has many claims to fame, having been the birthplace of the great Charles Dickens and a historic dockyard. The UK's only island city is home to a host of attractions and landmarks showcasing its rich maritime and literary heritage, all of which can be explored during your cruise stopover.
Day 5
Tagged on to the end of Iberia, the intriguing British outpost of Gibraltar is dominated by a sandy peninsula and the stunning 1,400-feet-high limestone Rock. Although small, Gibraltar has always been seen as having great strategic importance on account of its advantageous position where the Atlantic meets the Mediterranean, just 12 miles from the coast of Africa. Ever popular with British holidaymakers, Gibraltar is very much a home from home, boasting excellent duty-free shopping in many familiar British high street shops. Please note: Gibraltar's small size and narrow winding roads mean that excursions are operated by 22-seater mini-buses, accompanied by a driver/guide. Local health and safety regulations prohibit the carriage of walking aids and collapsible wheelchairs on these vehicles. If you do wish to bring a mobility aid, we can arrange the Rock Tour by taxi, which has extra space. If this suits your requirements, please advise the Tours and Travel office when you join the ship, as numbers are limited.
Day 6
A Mediterranean city and naval station located in the Region of Murcia, southeastern Spain, Cartagena's sheltered bay has attracted sailors for centuries. The Carthaginians founded the city in 223BC and named it Cartago Nova; it later became a prosperous Roman colony, and a Byzantine trading centre. The city has been the main Spanish Mediterranean naval base since the reign of King Philip II, and is still surrounded by walls built during this period. Cartagena's importance grew with the arrival of the Spanish Bourbons in the 18th century, when the Navidad Fortress was constructed to protect the harbour. In recent years, traces of the city's fascinating past have been brought to light: a well-preserved Roman Theatre was discovered in 1988, and this has now been restored and opened to the public. During your free time, you may like to take a mini-cruise around Cartagena's historic harbour: these operate several times a day, take approximately 40 minutes and do not need to be booked in advance. Full details will be available at the port.
Day 7
Palma de Mallorca, the largest city on the island of Mallorca, is the capital of Spain's Balearic Islands and a popular destination among Mediterranean cruisers. The sun-kissed island combines a vibrant city centre and shopping areas with a charming old town, known in Spanish as El Casco Antiguo, where many tourist hotspots can be found. With stunning views allied to great beaches, Gothic, Moorish and Renaissance architecture, as well as tasty regional food, Palma ticks all the boxes.
Day 9
Elba is the Tuscan archipelago's largest island, but it resembles nearby verdant Corsica more than it does its rocky Italian sisters, thanks to a network of underground springs that keep it lush and green. It's this combination of semitropical vegetation and dramatic mountain scenery—unusual in the Mediterranean—that has made Elba so prized for so long, and the island's uniqueness continues to draw boatloads of visitors throughout the warm months. A car is very useful for getting around the island, but public buses stop at most towns several times a day; the tourist office has timetables.
Day 10
Livorno is one of central Italy's busiest economic hubs. Known for its massive seaport and epic medieval fortifications, Livorno has another side where freshly caught seafood, urban waterways, vibrant nightlife, and modern museums are the order of the day.

Visitors who arrive by cruise ship often consider Livorno as only a stopover before venturing to more popular destinations. Don't become one of those visitors, as you are missing out!

We'd recommend exploring Livorno on foot, absorbing the culture and relaxing in the charms of Italy's lesser-known coastal city.

Day 11
One of the most photographed villages along the coast, with a decidedly romantic and affluent aura, Portofino has long been a popular destination for the rich and famous. Once an ancient Roman colony and taken by the Republic of Genoa in 1229, it's also been ruled by the French, English, Spanish, and Austrians, as well as by marauding bands of 16th-century pirates. Elite British tourists first flocked to the lush harbor in the mid-1800s. Some of Europe's wealthiest drop anchor in Portofino in summer, but they stay out of sight by day, appearing in the evening after buses and boats have carried off the day-trippers.There's not actually much to do in Portofino other than stroll around the wee harbor, see the castle, walk to Punta del Capo, browse at the pricey boutiques, and sip a coffee while people-watching. However, weaving through picture-perfect cliffside gardens and gazing at yachts framed by the sapphire Ligurian Sea and the cliffs of Santa Margherita can make for quite a relaxing afternoon. There are also several tame, photo-friendly hikes into the hills to nearby villages.Unless you're traveling on a deluxe budget, you may want to stay in Camogli or Santa Margherita Ligure rather than at one of Portofino's few very expensive hotels. Restaurants and cafés are good but also pricey (don't expect to have a beer here for much under €10).
Day 12
Calvi, Corsica's slice of the Riviera, has been described by author Dorothy Carrington as "an oasis of pleasure on an otherwise austere island." Calvi prospered by supplying products to Genoa; its citizens remained loyal supporters of Genoa long after the rest of the island declared independence. Calvi also claims to be the birthplace of Christopher Columbus. During the 18th century the town endured assaults from Corsican nationalists, including celebrated patriot Pasquale Paoli. Today Calvi sees a summertime invasion of tourists, drawn to the 6-km (4-mile) stretch of sandy white beach, impressive citadel overlooking the Old Town, lively restaurants, and buzzing nightlife.
Day 15
Believed to be the oldest town on the Iberian Peninsula, the Andalusian port of Cádiz enjoys a stunning location at the edge of a six-mile promontory. The town itself, with 3,000 years of history, is characterised by pretty white houses with balconies often adorned with colourful flowers. As you wander around be sure to take a stroll through the sizeable Plaza de Espãna, with its large monument dedicated to the first Spanish constitution, which was signed here in 1812. Cádiz has two pleasant seafront promenades which boast fine views of the Atlantic Ocean, and has a lovely park, the Parque Genoves, located close to the sea with an open-air theatre and attractive palm garden. Also notable is the neo-Classical cathedral, capped by a golden dome.
Day 19
Portsmouth, or 'Pompey' as the locals lovingly refer to it, has many claims to fame, having been the birthplace of the great Charles Dickens and a historic dockyard. The UK's only island city is home to a host of attractions and landmarks showcasing its rich maritime and literary heritage, all of which can be explored during your cruise stopover.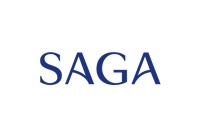 Saga Cruises
Spirit of Discovery
Spirit of Discovery features the design cues, cuisine and levels of service you expect in the world's finest boutique hotels. Along with her sister ship Spirit of Adventure, they are the only small ships built for the British market, offering a balcony for every guest and a choice of speciality restaurants. All backed by Saga's famous personal service and inclusive value.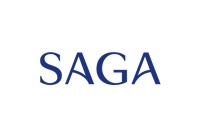 Saga Cruises
From
£5,337
*pp for an Balcony Cabin