Search for your ideal Cruise
Saga Cruises
Wave Awards winner: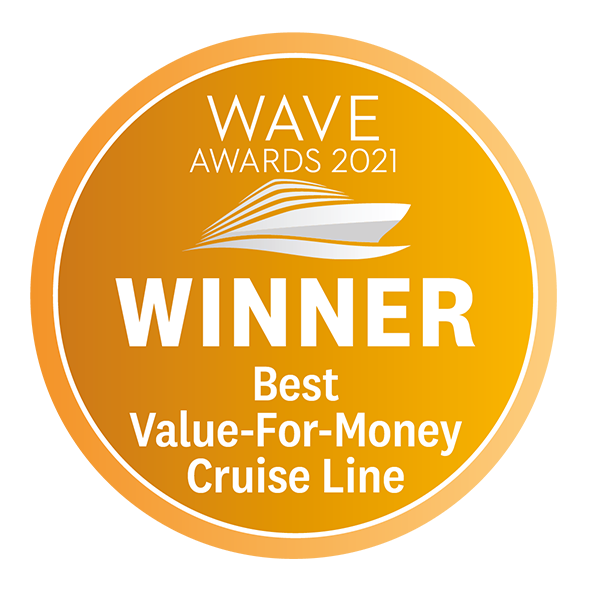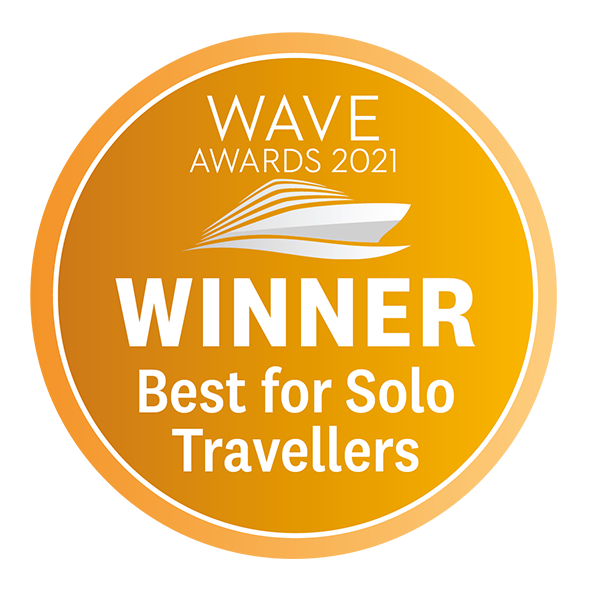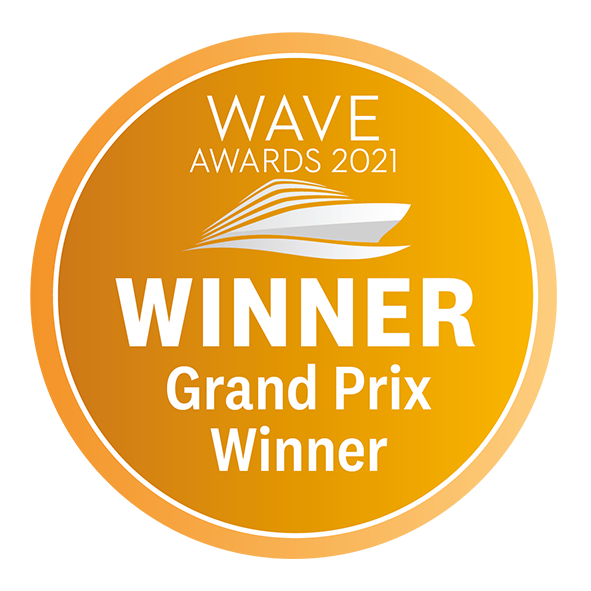 The over-50s specialist cruise line is due to launch its second boutique cruise ship, Spirit of Adventure, in 2021. She will be the sister ship of the 999-passenger Spirit of Discovery, which launched in 2019, and will include many similar features, along with some unique elements. The arrival of Adventure has in turn led to the sad departure of Saga's older ships, Pearl II, which left the fleet in 2019, and Sapphire, which is scheduled to retire this year.
Why choose this cruise line?
There are no fewer than nine accommodation categories and all cabins on board Saga ships come with a private balcony and a fifth of the 554 all-balcony cabins are allocated for single occupancy, so solo cruisers are well-catered for. Spirit of Discovery carries 999 passengers, making it Saga's largest ever cruise ship but still significantly smaller than some of its behemoth rivals at sea. Because of this, it still manages to retain an intimate and spacious feel, as well as extra-personal level of service thanks to the 523 crew on board.
find your perfect cruise
Cruising with Saga Cruises
Saga's two ships have redefined British boutique cruising with their contemporary and stylish aesthetic and impressive feat of engineering. More akin to boutique hotels than cruise ships, Spirit of Discovery and Spirit of Adventure offer an intimate, relaxed and luxurious style of cruising that will no doubt appeal to its older clientele who value sumptuous public spaces, exquisitely appointed cabins and excellent cuisine over cutting-edge, high-tech facilities. While modern in design, the cruise ships nod to a golden age of sea travel with some of their more traditional offerings, from the old-school music lounge created in partnership with legend Jools Holland to classic afternoon teas.
Who should travel with Saga Cruises
Saga cruises appeal to both Generation-Xers and baby boomers, but only over 50s can cruise with the line (with a travel companion as long as they are over 40). While both its ocean ships offer entertainment for guests, from classical concerts and full-scale West End productions in the 440-guest Playhouse Theatre to guest speakers and dancing in the Britannia Lounge, passengers used to all the bells and whistles and high-tech facilities of the larger cruise liners will find the offering slightly limited. However, with lots of cosy and restful private areas, great dining options and spacious, inviting cabins, Saga ships offer an inviting home from home for Brits looking for some rest and relaxation on the cruise holiday.
Saga Cruises destinations
Being a boutique cruise line, Saga cruise ships have the advantage of sailing to lesser-known ports and harbours that larger ships cannot reach. Spirit of Discovery sails to the Baltics, the British Isles, the Mediterranean, Northern Europe, Canary Islands, the US and Canada. When she launches, Spirit of Adventure will sail the Norwegian fjords, the Mediterranean, British Isles, Caribbean, Northern Europe and the Canary Islands.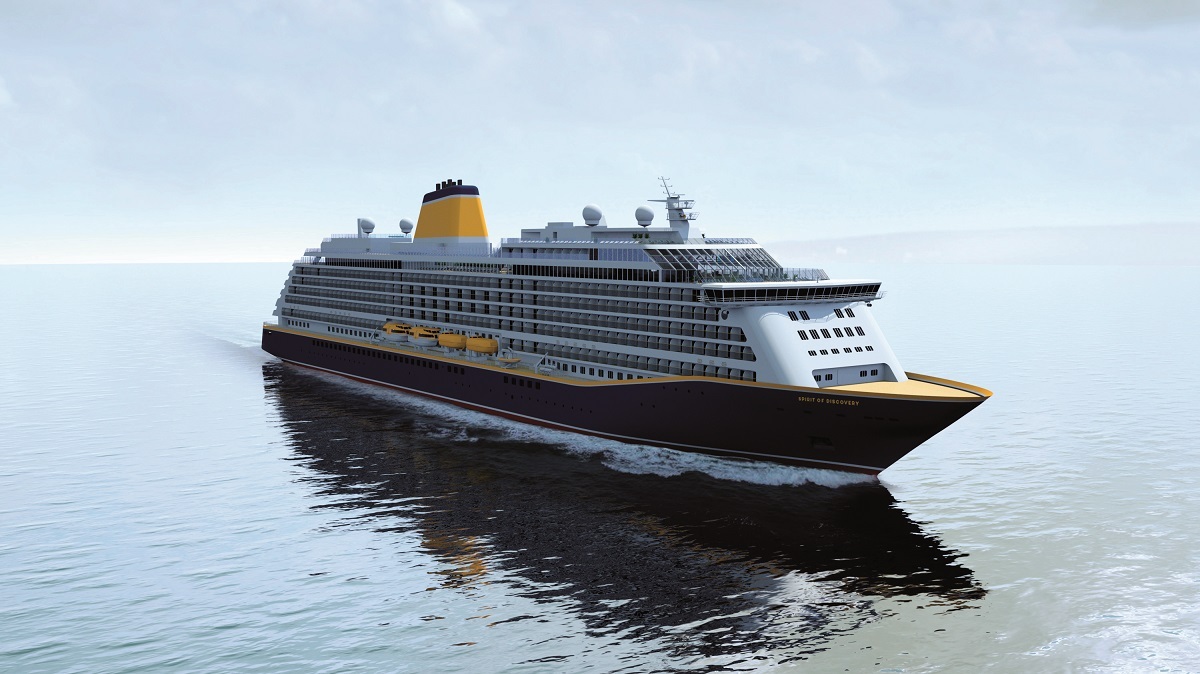 Spirit of Discovery, Saga Cruises' newest ship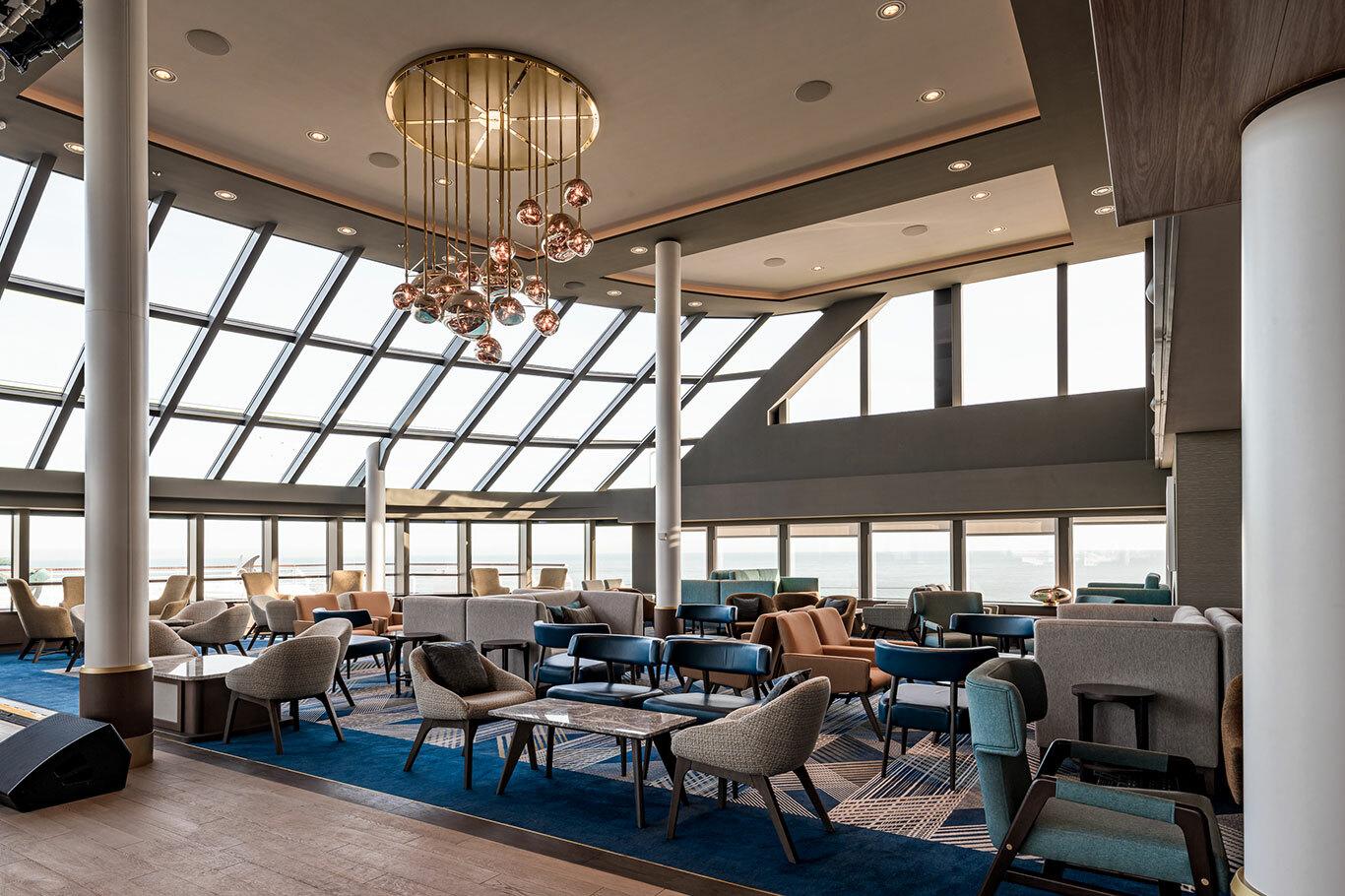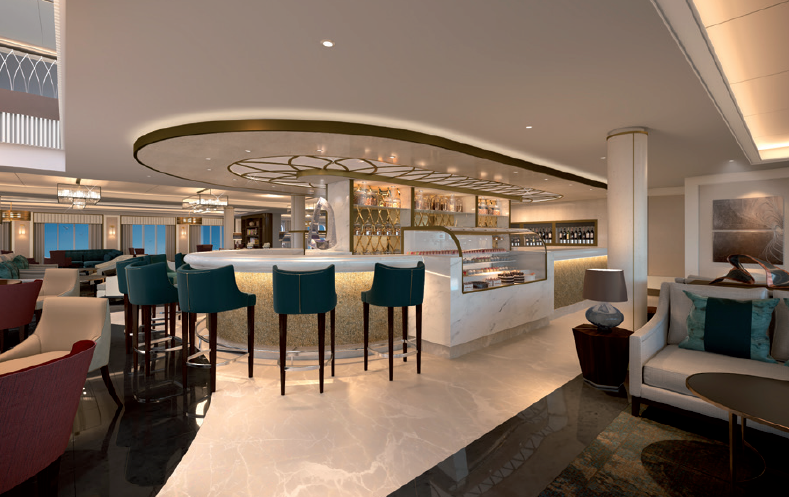 WIN a priceless place on the maiden voyage of Spirit of Discovery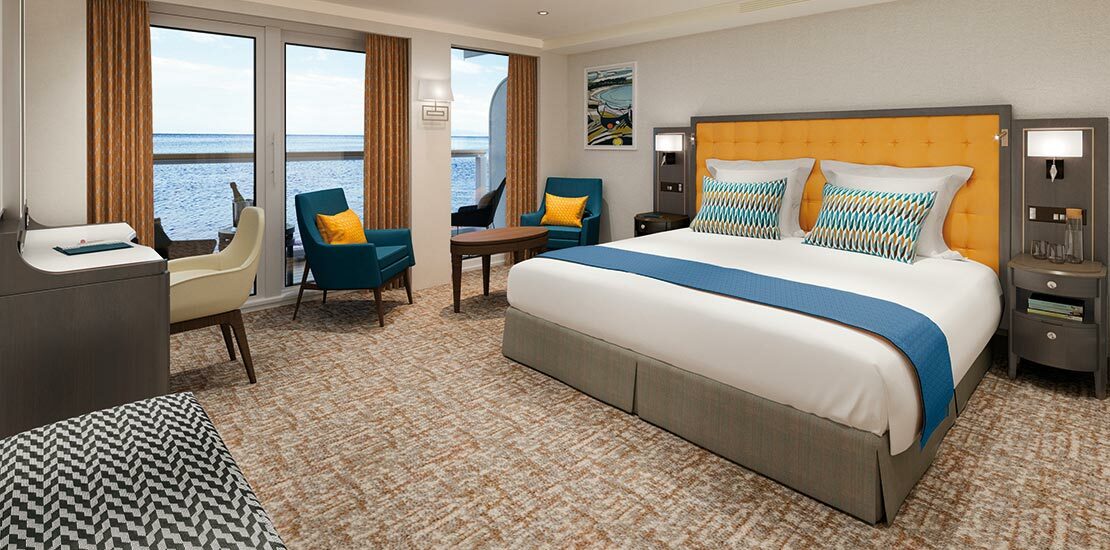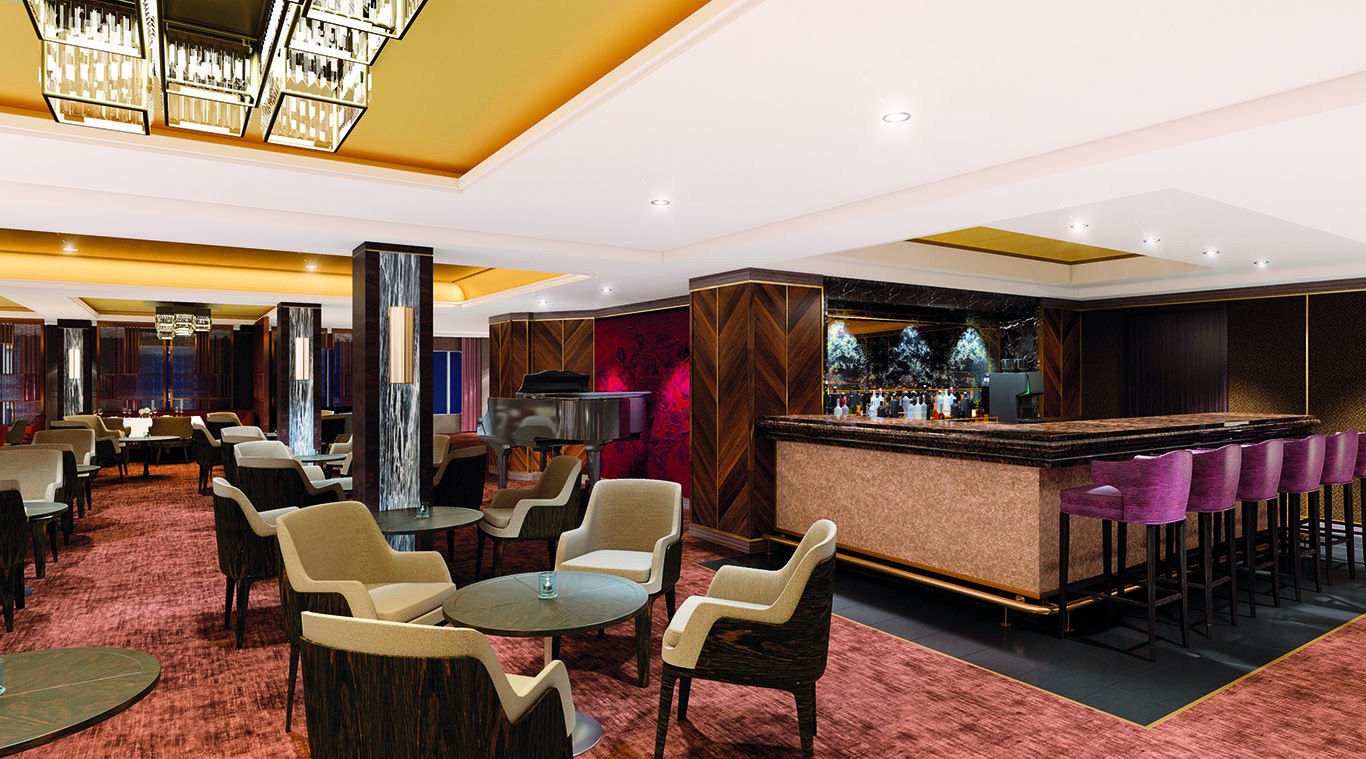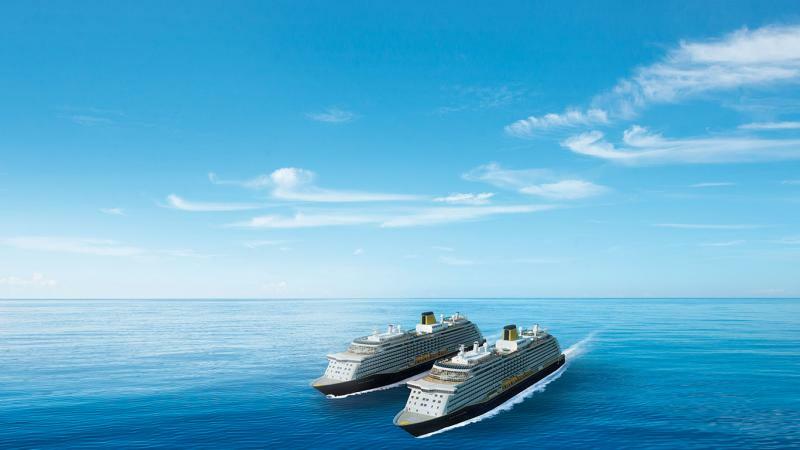 The two ships will now sail in 2021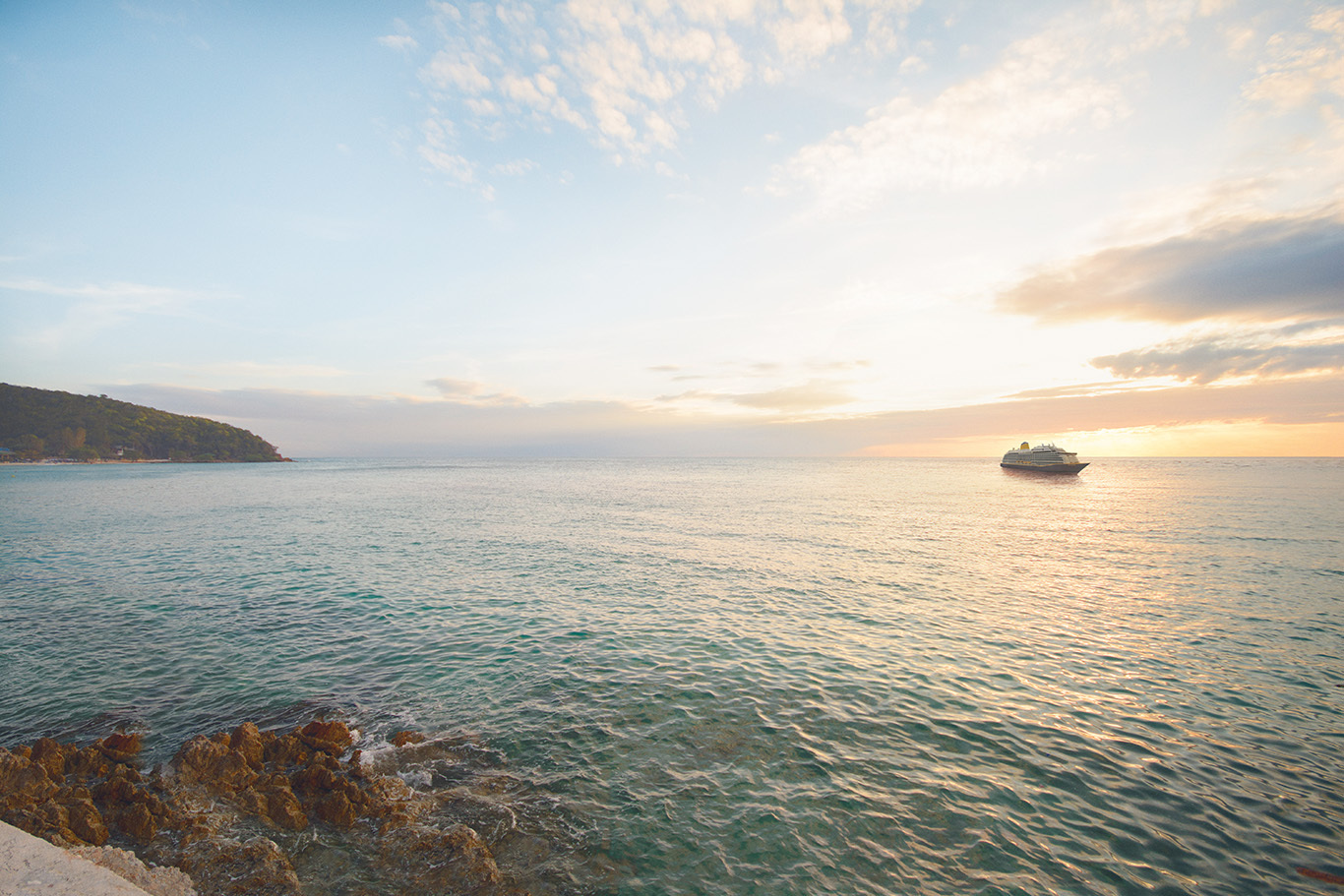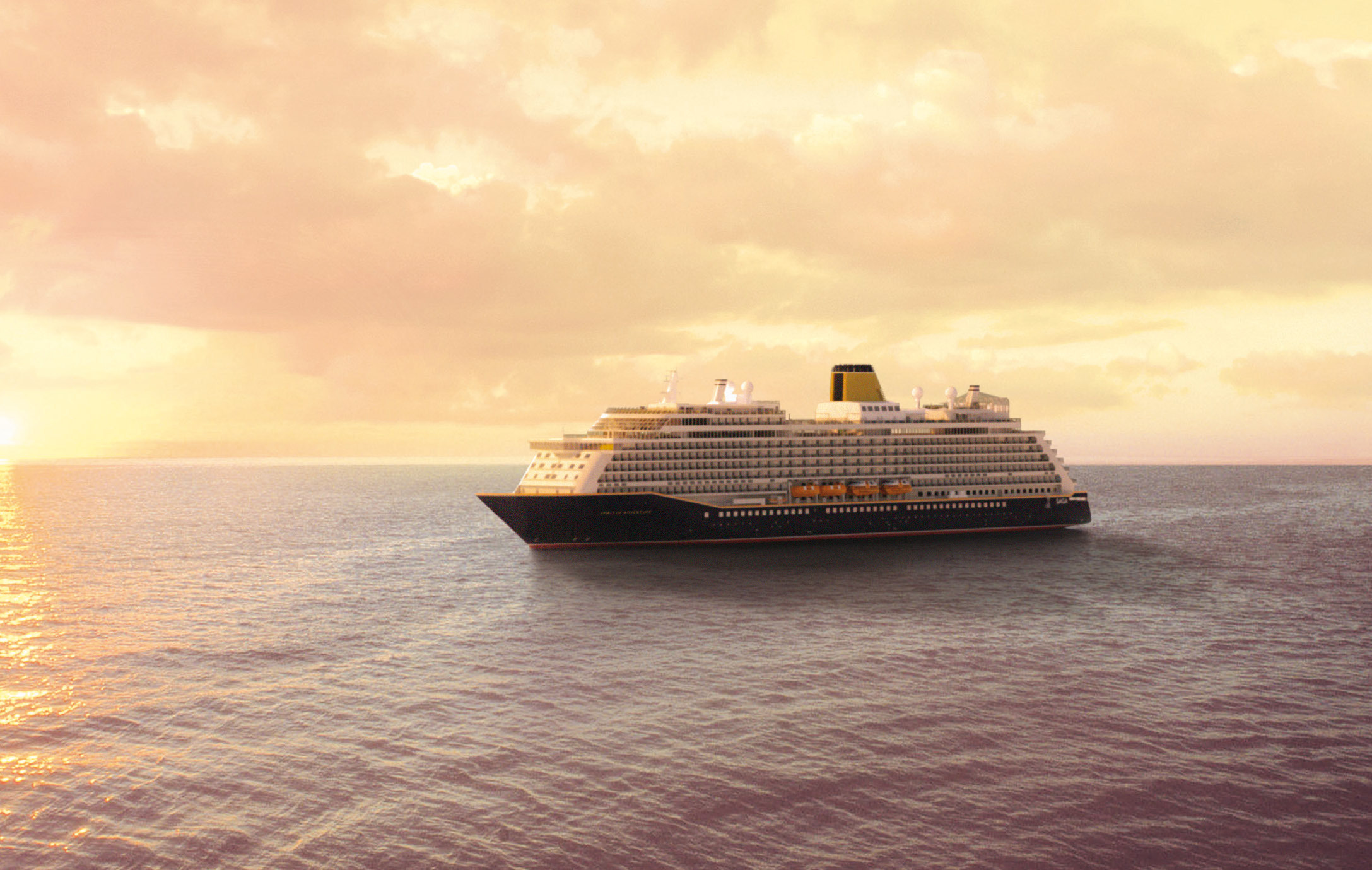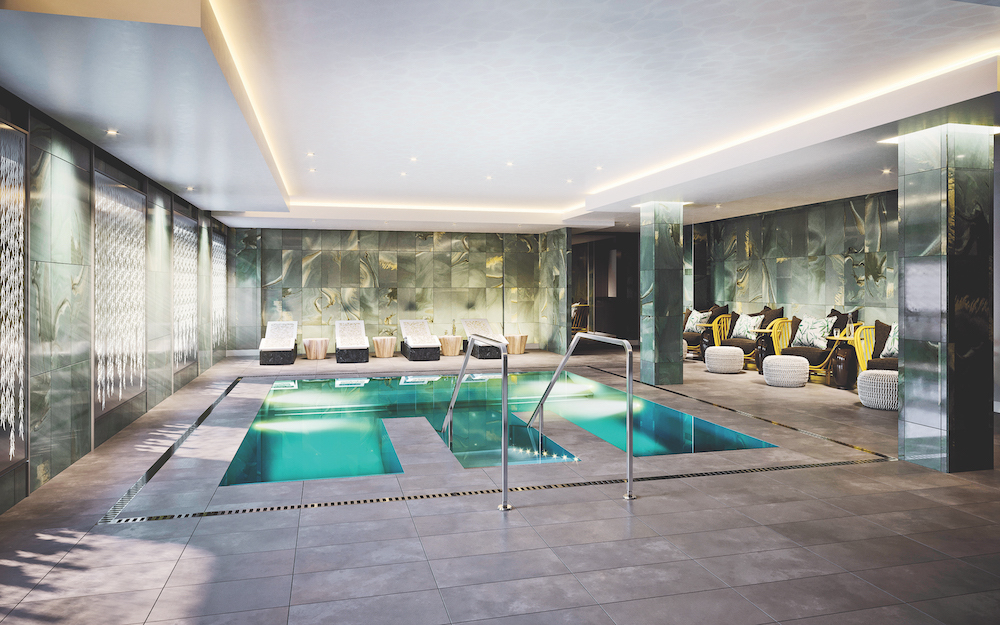 On Spirit of Adventure, guests have an indoor and outdoor pool to choose from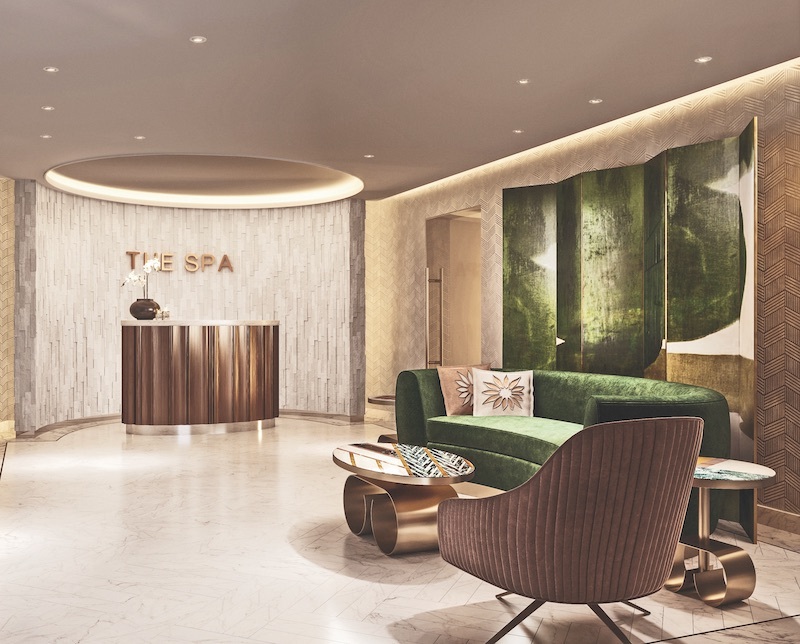 Spa on Spirit of Adventure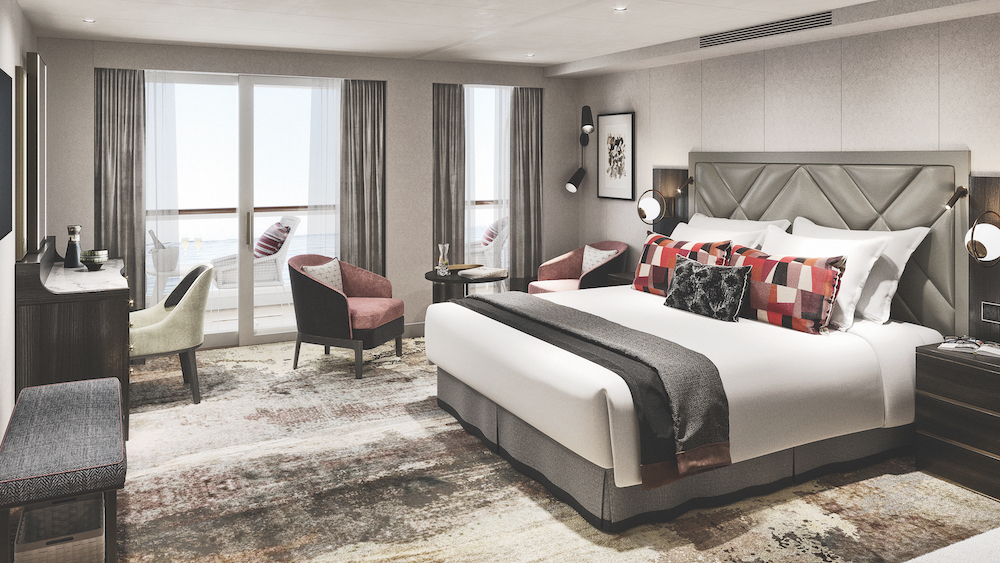 Cabins all come with private balconies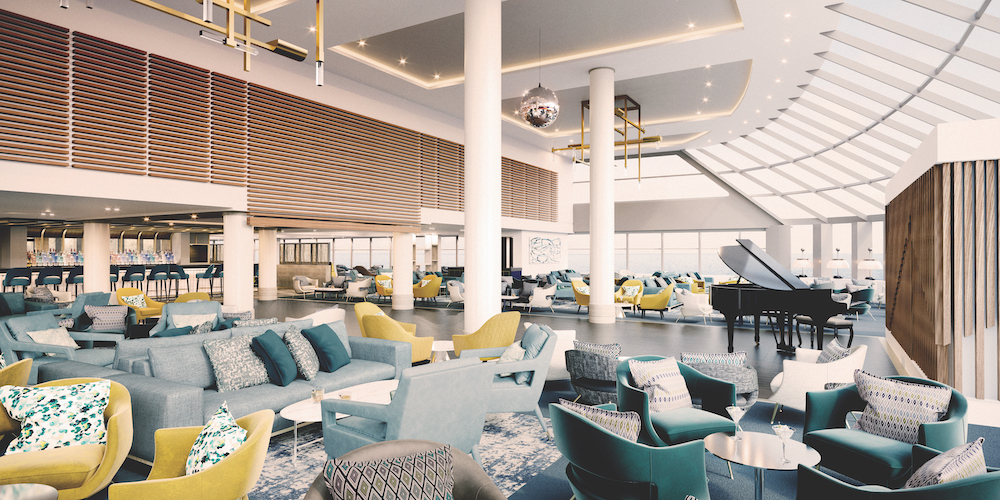 The Britannia Lounge is the beating heart of the ship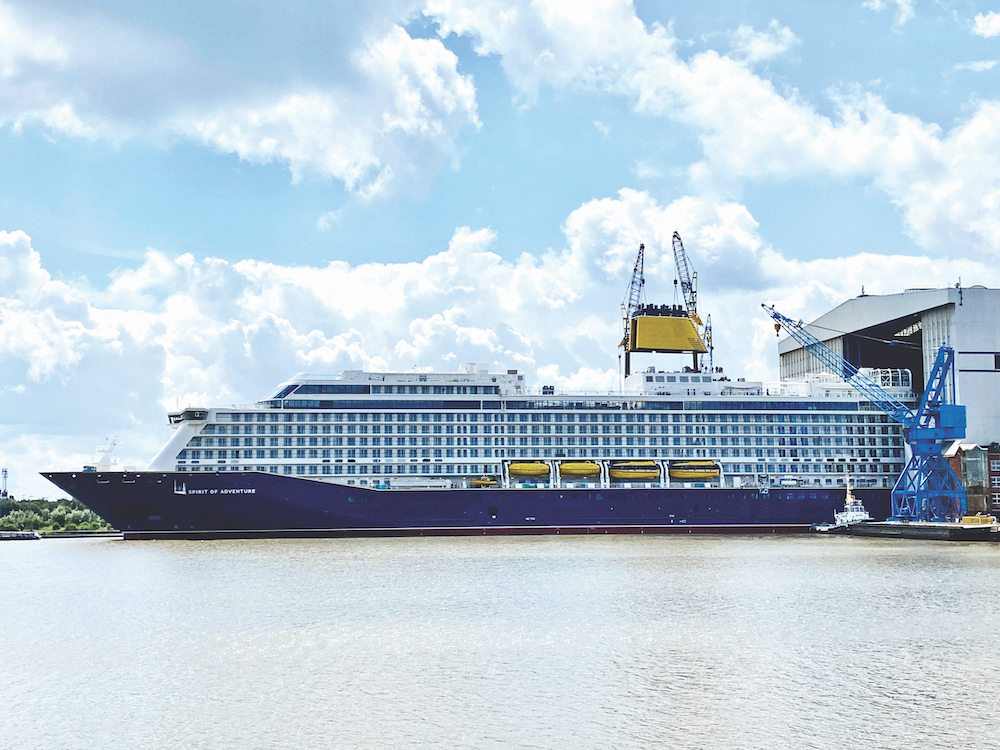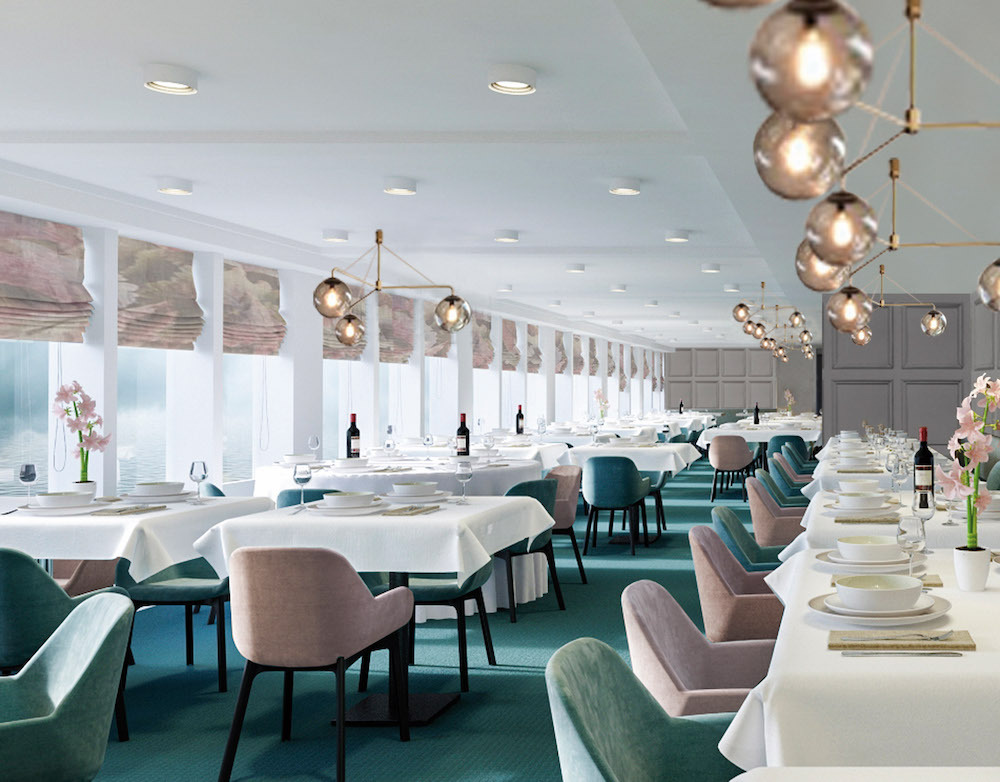 Spirit of the Rhine will have a main restaurant and smaller speciality venue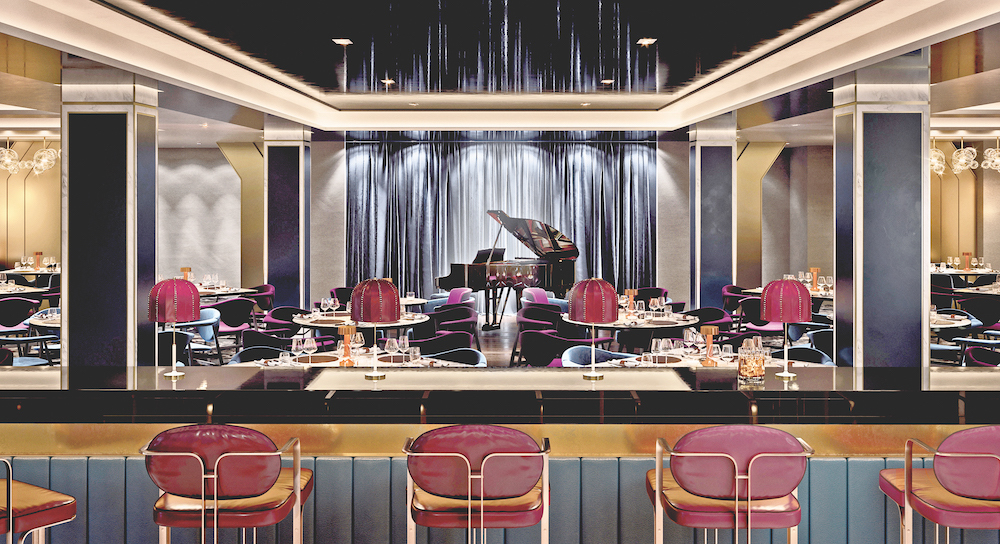 Spirit of Adventure will be packed with eateries, like The Supper Club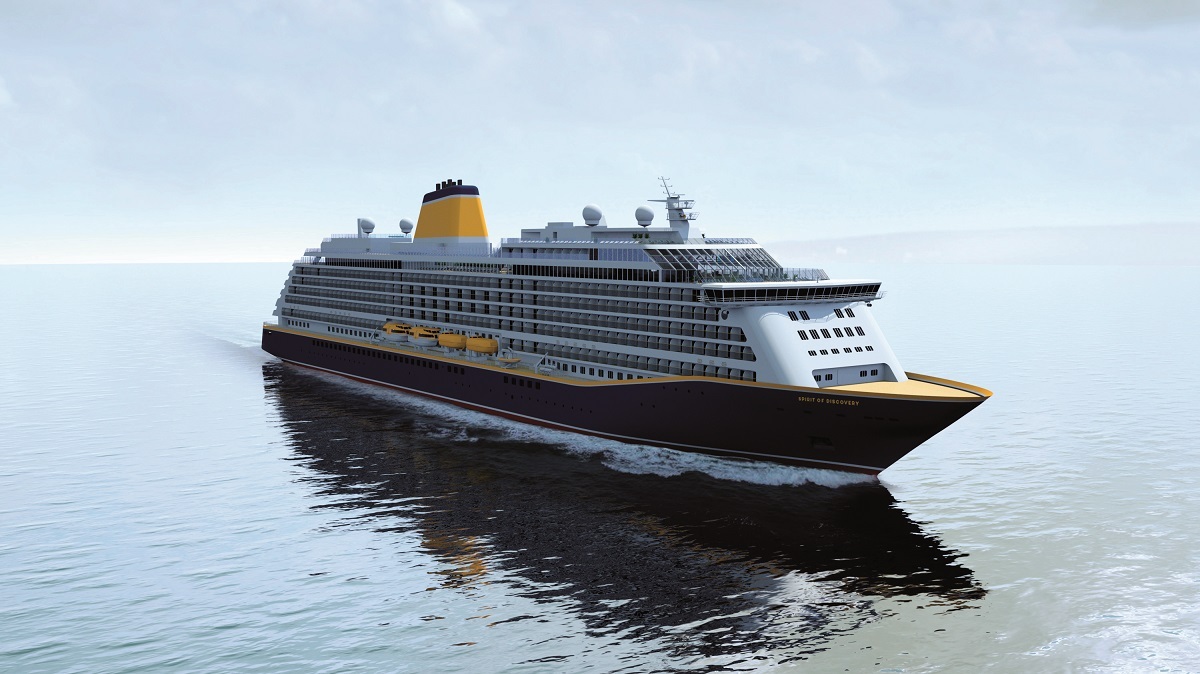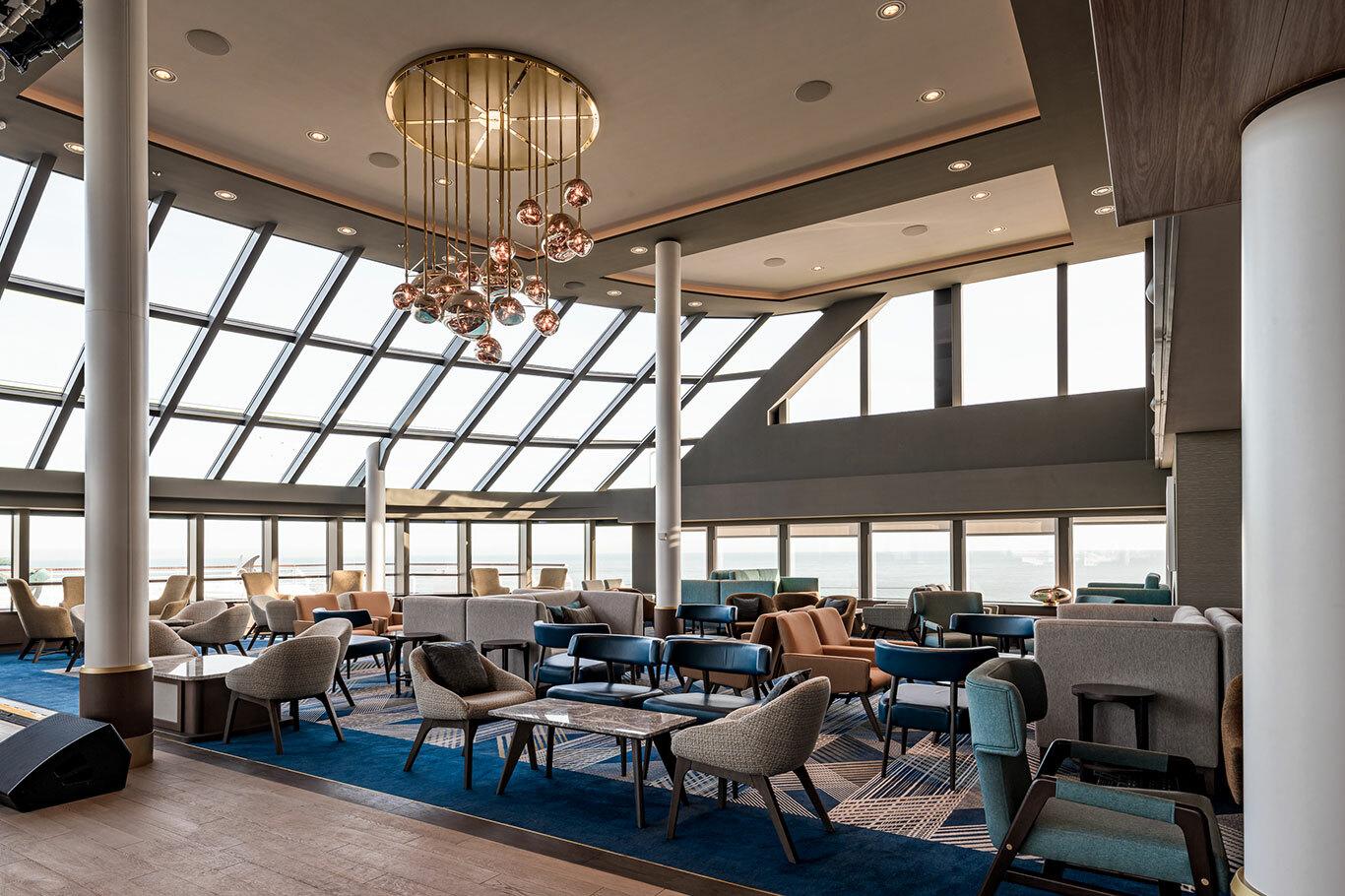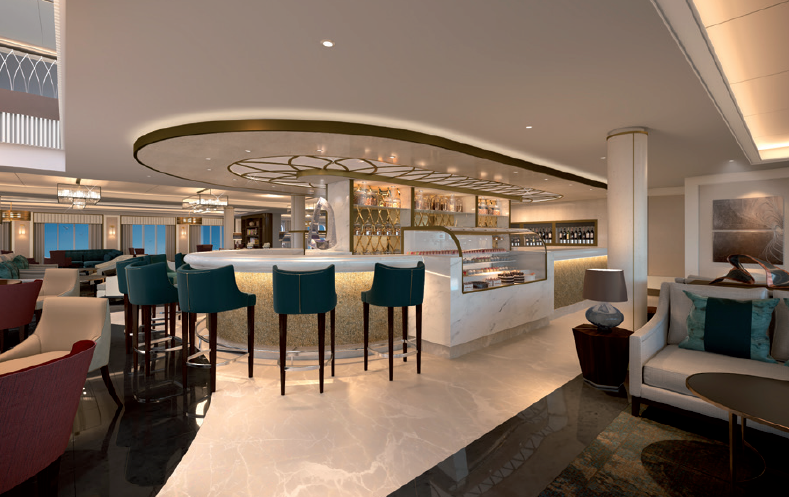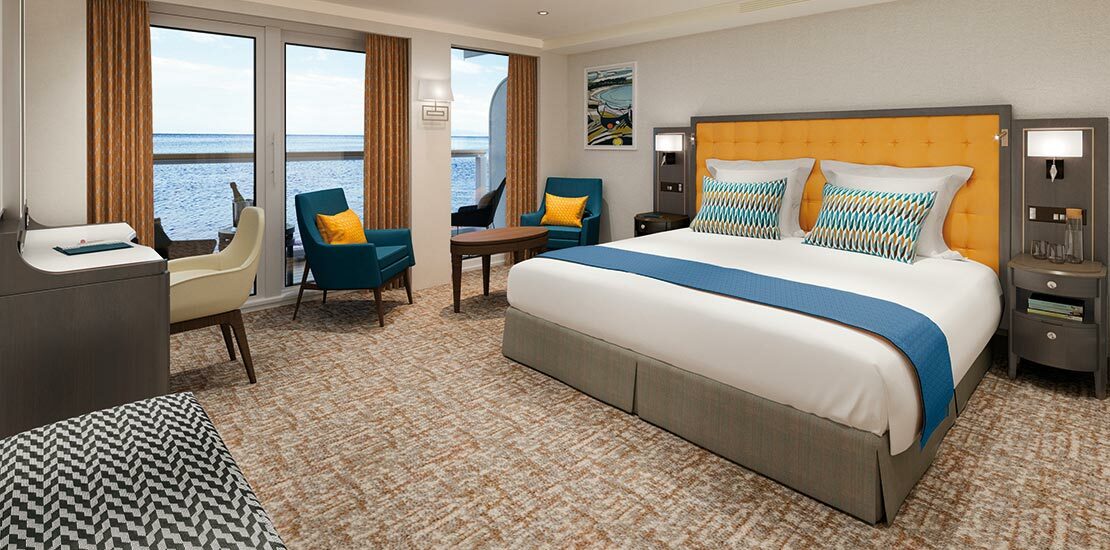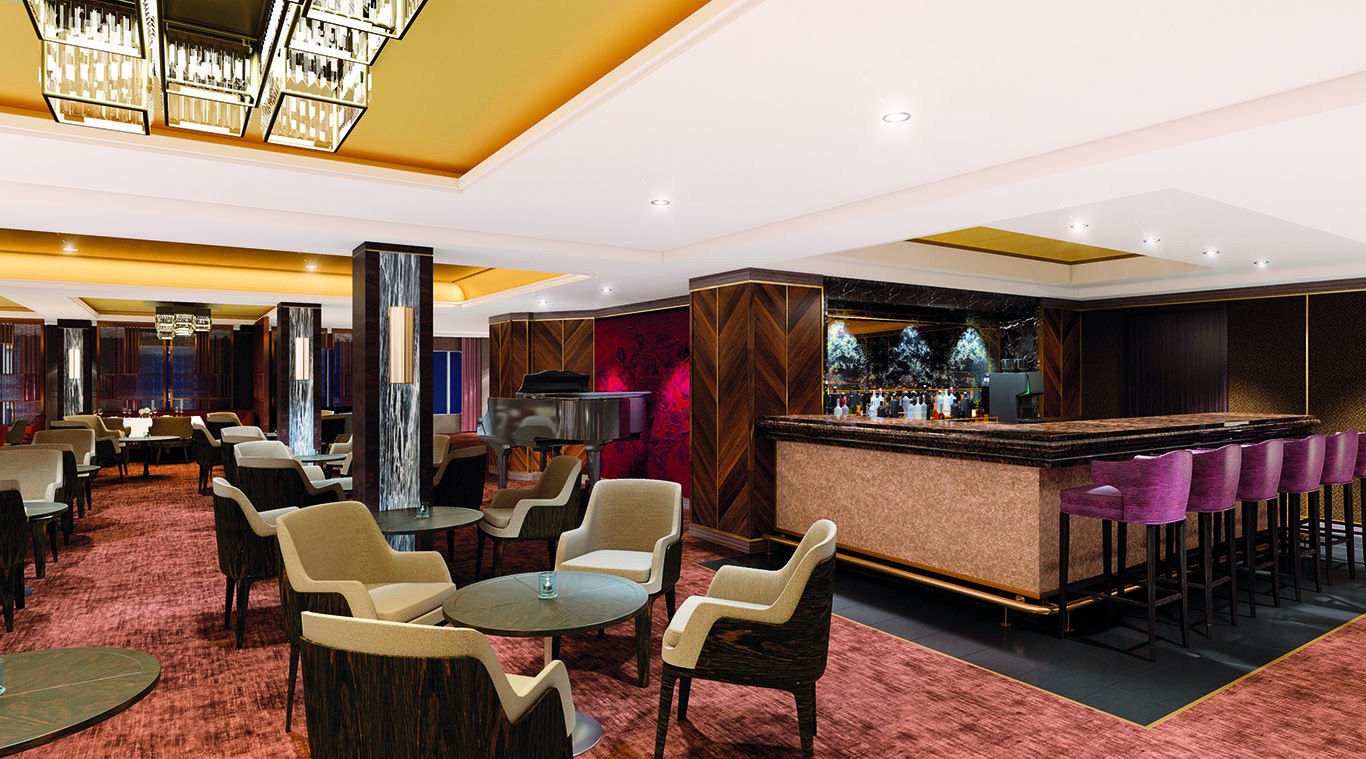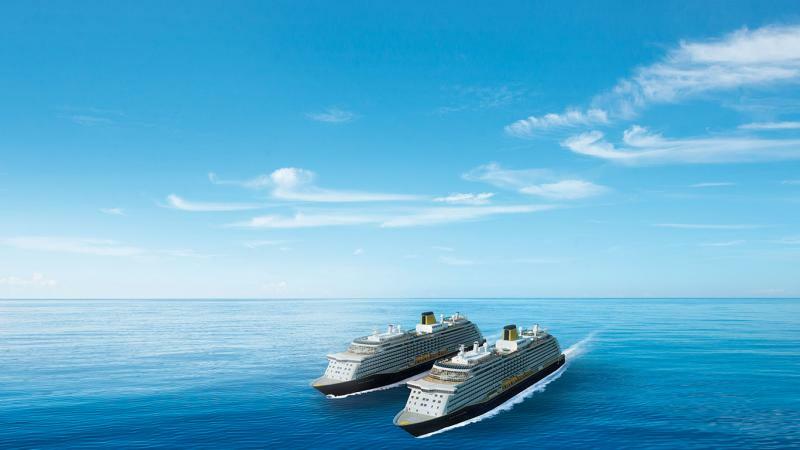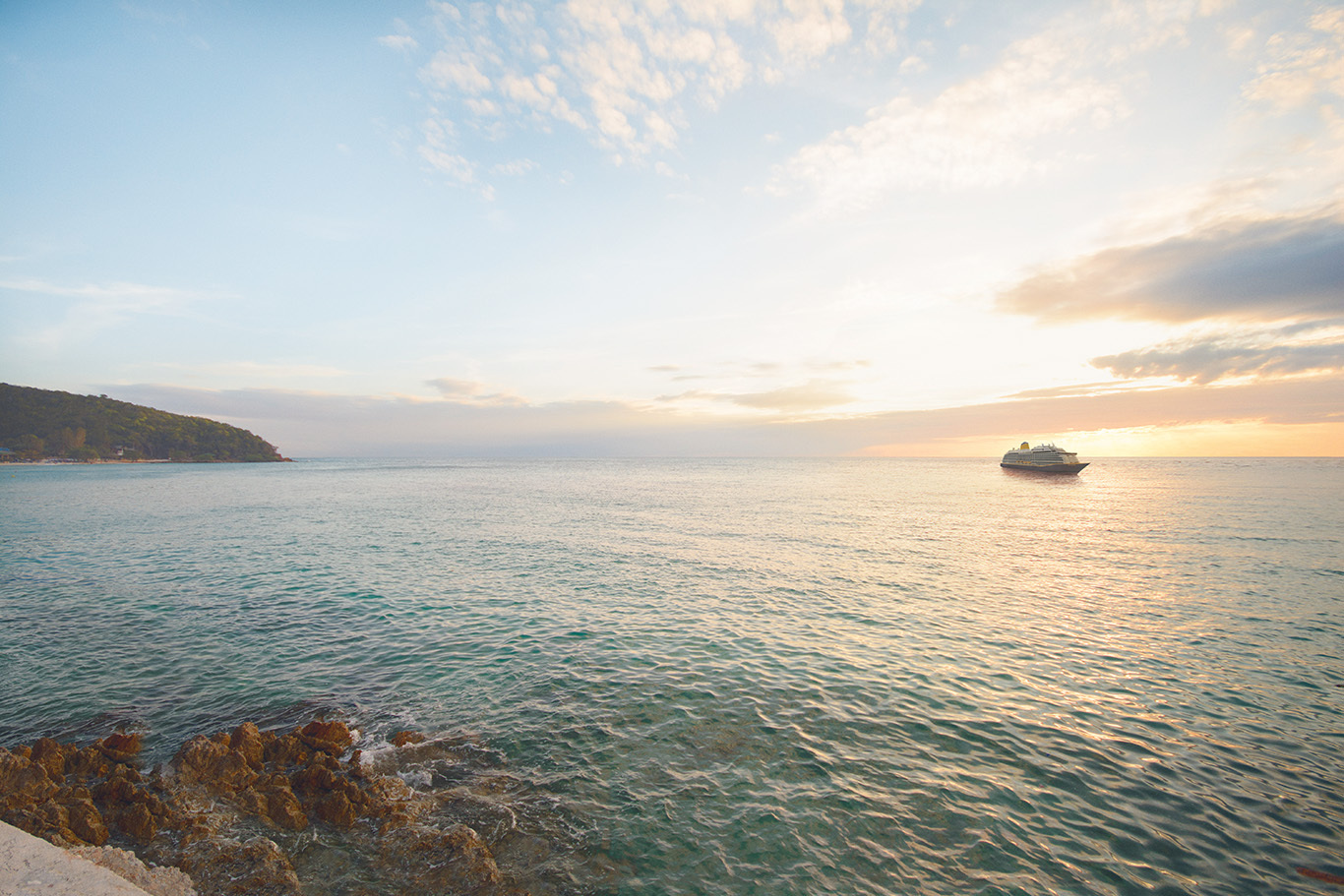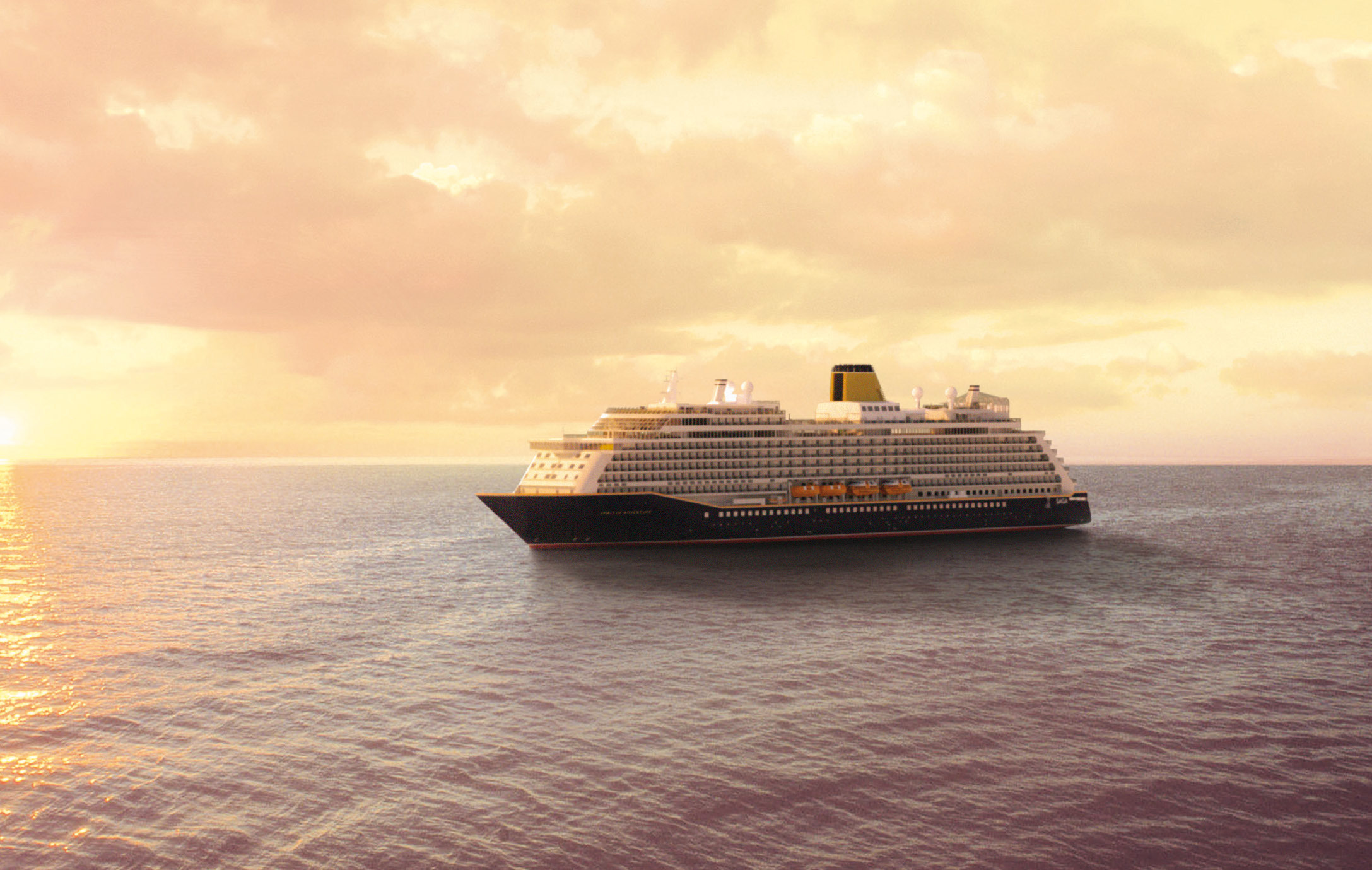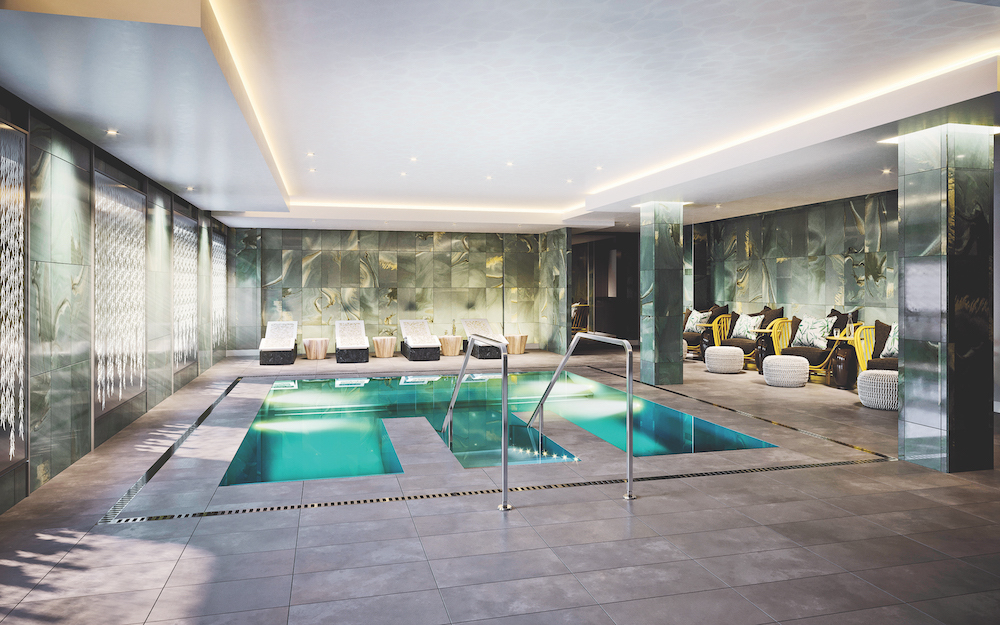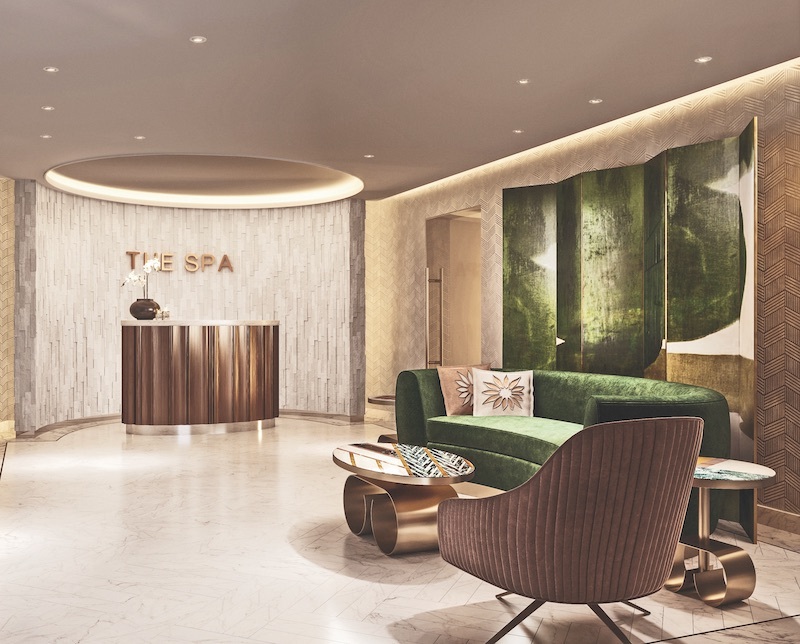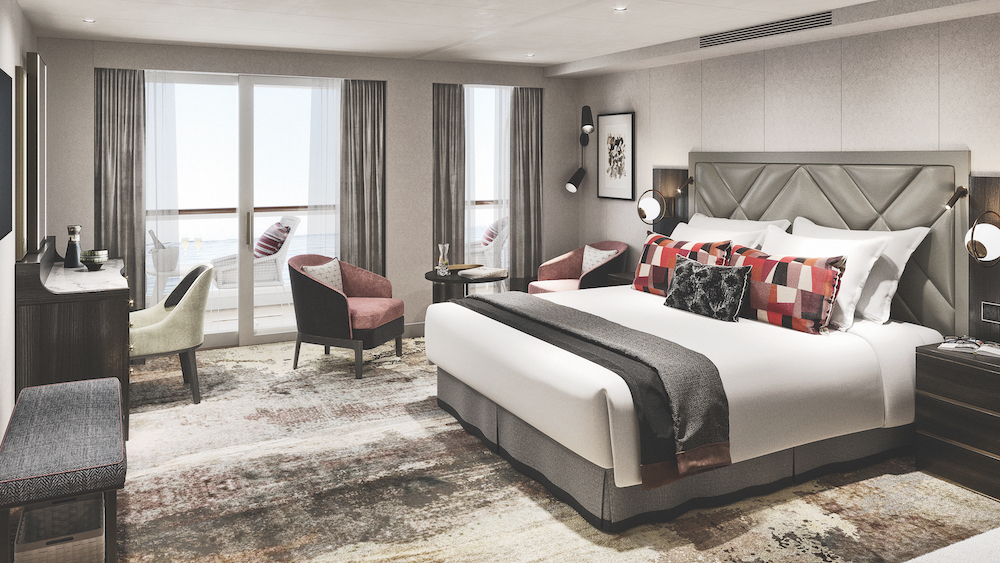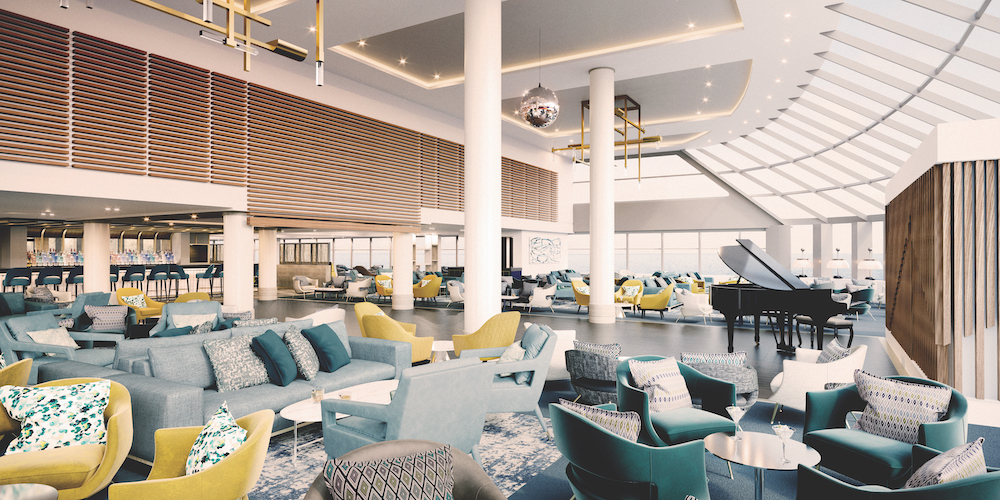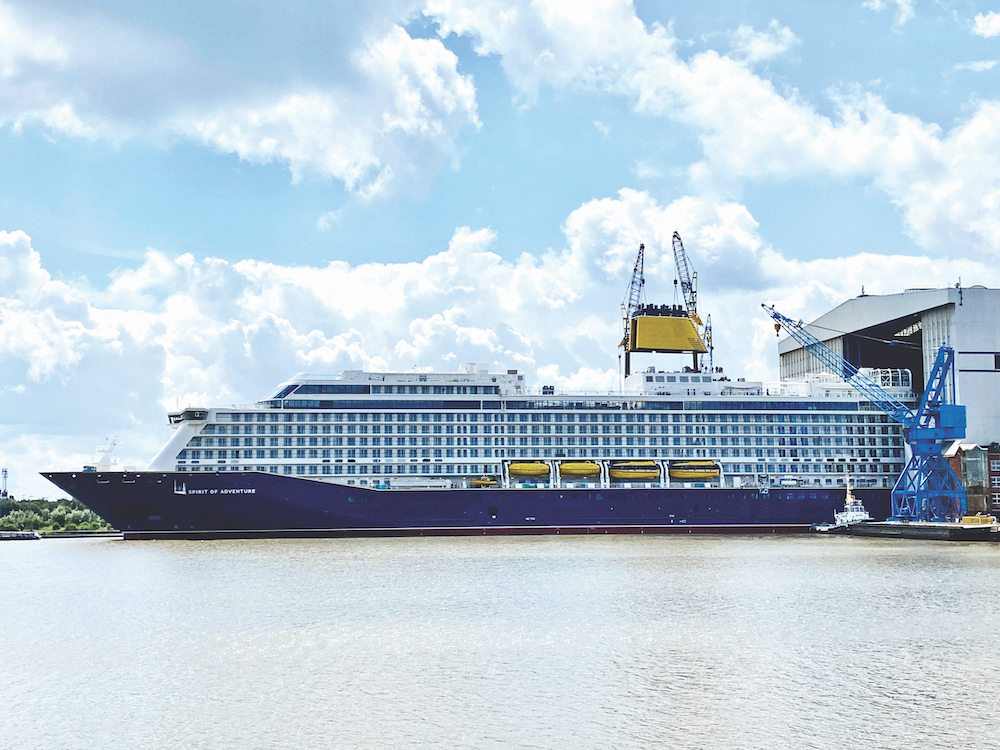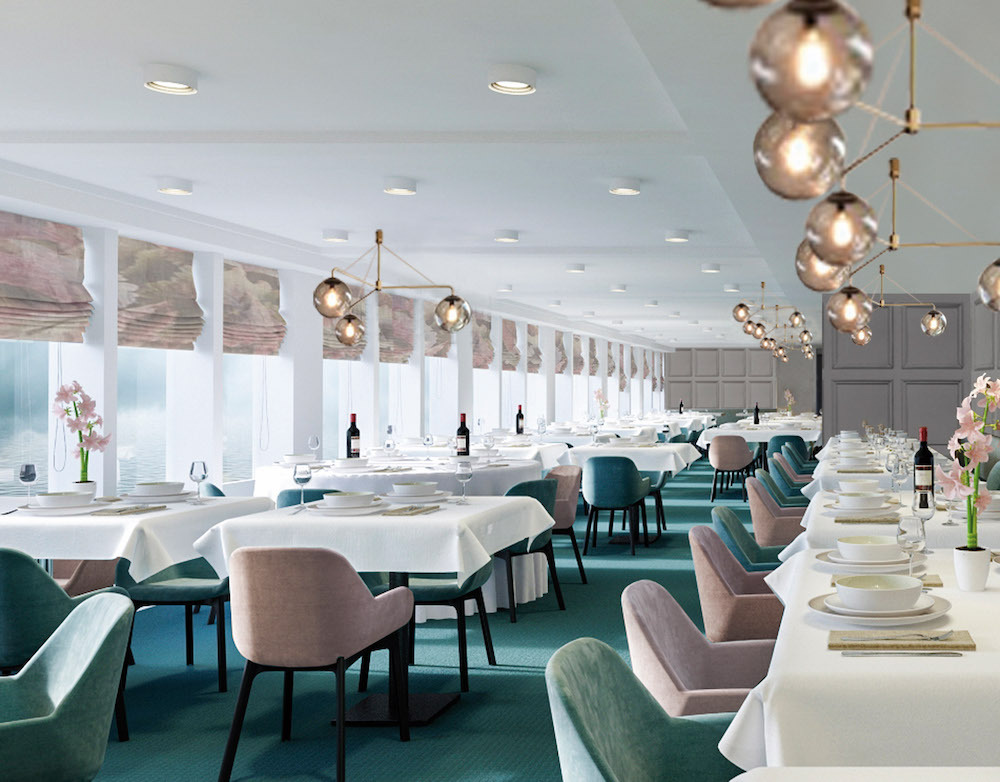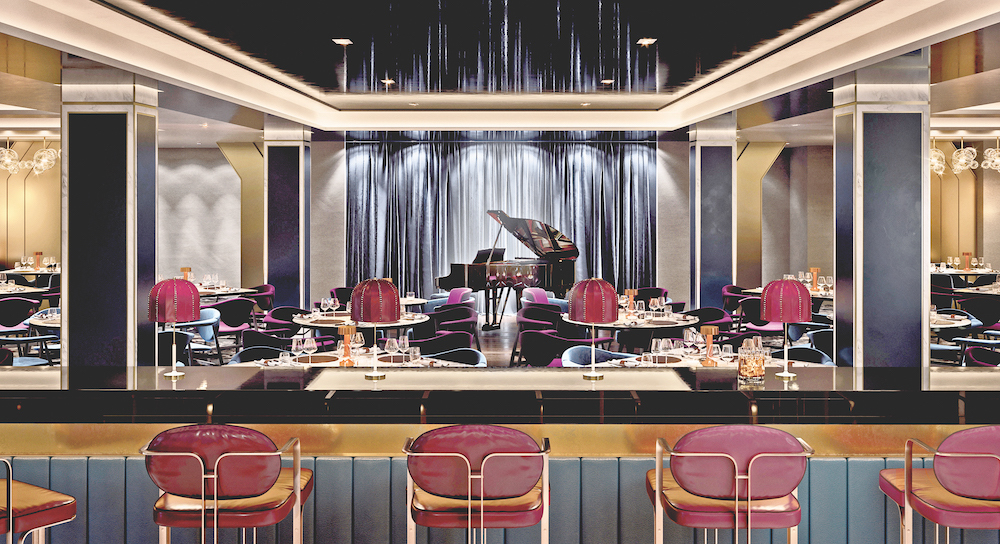 Cruise inclusions
A chauffeur service to the port up to 250 miles each way† or included car parking, domestic flights (subject to availability), coach or rail travel
Optional travel insurance underwritten by Great Lakes Insurance SE, UK Branch, and additional cancellation rights, unless you have your own insurance in which case a reduction is available. Cover is subject to a few medical questions.
Included sightseeing excursions on cruises from April-December 2021
A balcony cabin aboard Spirit of Discovery and Spirit of Adventure
All meals, snacks and daily afternoon tea
Speciality dining
All-inclusive drinks
All on-board 'tips' and bar service charges
A full programme of live music, entertainment and talks
Gym, sauna and exercise classes
24-hour room service
Wi-Fi
Welcome sailaway party with complimentary drinks
Unlimited tea, coffee and fruit juices in selected venues
Porterage of luggage at the port
Shuttle bus at most ports
Unique selling points
Boutique cruising
We've taken the concept of boutique hotels to a new level, by applying it to cruising. That's what you can look forward to when cruising on our ocean liners, Spirit of Discovery and Spirit of Adventure, or our river ship Spirit of the Rhine. Every feature of our ships has been designed with you in mind, offering you a luxurious experience supported by our renowned high levels of personal service.
Smaller ships with big benefits
Spirit of Discovery will be joined by her sister Spirit of Adventure in 2021. Together they are Britain's newest small ships, offering all-inclusive drinks, a balcony for every guest, and a choice of free speciality restaurants. Sleek and sophisticated, these ships showcase all the high-end features you'd expect from larger cruise liners. With space for no more than 999 guests, our ocean cruises have a small-ship appeal and personal service that makes our cruises so special. Similarly, Saga's river ship, Spirit of the Rhine signals a new era for river cruising with a maximum capacity of 190 guests.
First-class customer service
We pride ourselves on our high levels of service, from the moment you step on board. With one member of staff to every two passengers on our ocean liners, there's enough of us to deliver genuine, attentive service throughout your time on board. Whether it's remembering your name and favourite drink, or the nightly turn-down service, all these little touches add up to a memorable cruise experience. Plus, Saga's superior service is always included at no extra charge, so you can relax and enjoy your cruise without the worry of who and when to tip.
Explore ashore
Make the most of every destination with our Explore Ashore service. Part concierge, part tourist information hub, we can help you book from an extensive selection of excursions; plan bespoke outings from wine tastings to private tours; or equip you with a map and some local know-how before you head out on your own sightseeing adventure.
Door-to-door travel service
You can enjoy a hassle-free start and end to your holiday with our door-to-door travel service, included on all cruises. Our chauffeur service provides transport to and from your UK departure point and is available nationwide for river cruises and up to 250 miles from the port on ocean cruises.
If you prefer to fly, take the train or travel by coach, we'll arrange complimentary travel tickets and transfers to and from the airport, port or station. Alternatively, if you choose to drive yourself, we can also arrange parking at no extra charge.
Life on board
When it comes to how you spend your time on board, it's all about choice. Enjoy a range of fun activities and talks, pamper yourself in the spa, go for a swim, take in a show at the theatre, or simply relax in one of our bars and restaurants. Our cruise liners each have a selection of speciality restaurants to choose from, all of which are free-to-dine, with no extra supplements or surcharges to pay. Our single-seating dinner service means you can take your meals at a leisurely pace, without the need to vacate for the next seating. So you can feel free to indulge in as many courses as you wish, all expertly prepared by our team of talented chefs.
Saga's price promise
We have some unmissable deals on offer, sometimes up to 35% off full fare if you book early. However, if you're worried about booking too soon as you don't want to miss out on a more attractive late deal, then be reassured. Our ocean Cruise Price Promise gives you complete peace of mind that if the price comes down after you've booked, we'll work out how much you would have saved, and pass the value of the saving back to you.