Tallinn
Estonia's fair capital is straight out of a Disney film – all fairytale towers, grand old palaces and quaint merchant houses. Within the walled, medieval old town lies countless cultural and historic sites, from the gothic Town Hall Square, which has been the heart of Tallinn since the 13th century, to St Olaf's Church, one of the city's most important buildings. However, the 1,000-year-old city has moved with the times and today has a lively, modern vibe, with plenty of bars, pubs and music festivals (the annual Tallinn Music Week) to attract younger visitors.
Why cruise Tallinn
Tallinn's historic old town was (thankfully) largely untouched by war and remains beautifully preserved. Enter through the Viru Gate, which once played an important part in the city's 14th century defence system. Once you've perused the market stalls set up around the gate, head into the picturesque town square, with its beautiful Baltic architecture, Gothic town hall and cobblestoned streets.
find your perfect cruise
What to see and do
Kohtuotsa Viewing Platform
For the best views of Tallinn, climb Toompea Hill to the Kohtuotsa viewing platform, which provides unobstructed views of the harbour, multicoloured rooftops and bell towers. Toompea Castle, the 13th-century Dome Church and the beautiful Alexander Nevsky Cathedral are all also located on the hill.
St Olaf's Church
There are many beautiful buildings in Tallinn, one of the most notable is St Olaf's Church. The well-preserved medieval church, likely built back in the 1200s, features a distinctive high church tower that has been struck by lightning numerous times. The top of the church also provides sweeping views over Tallinn's old town. The exquisite Alexander Nevsky Cathedral is a distinctly more modern affair, having been completed in 1900. The Russian Orthodox church features distinctive black onion domes that are hard to miss.
Enjoy a pint
Beer lovers are very much at home in Tallinn, which has a thriving craft beer scene. Some of the best places in Tallinn to enjoy a pint include Koht, hidden away underneath an archway off a narrow street in Old Town Tallinn, and Speakeasy by Põhjala, a bar run by Põhjala Brewery.
What to expect when travelling to Tallinn
Getting around in Tallinn
The main cruise terminal is located just over a mile from Viru Gate, the main entrance to centre. You can either walk into the old town from the terminal or board one of the shuttle buses, which stop near the gate. The old town can easily be explored by foot.
When to go to Tallinn
The best time to visit Tallinn is during the summer months, but if you want to avoid large crowds, then May and September are relatively quieter.
Currency
Estonia uses the euro. Tallinn is fairly good value for money in comparison to other more expensive Baltic cities.
Visas
You do not require a visa to visit Tallinn.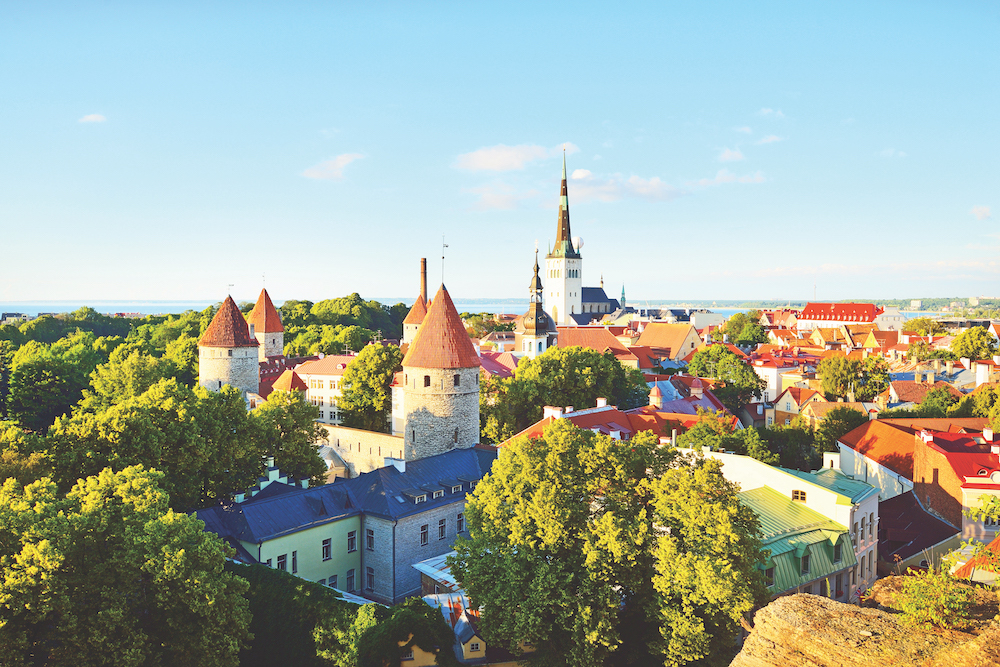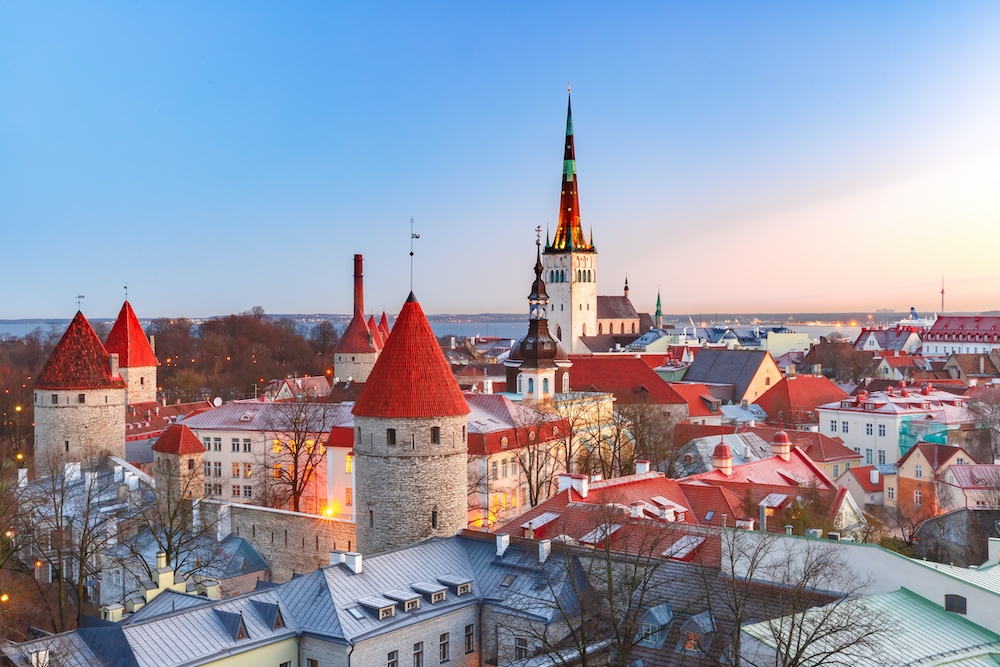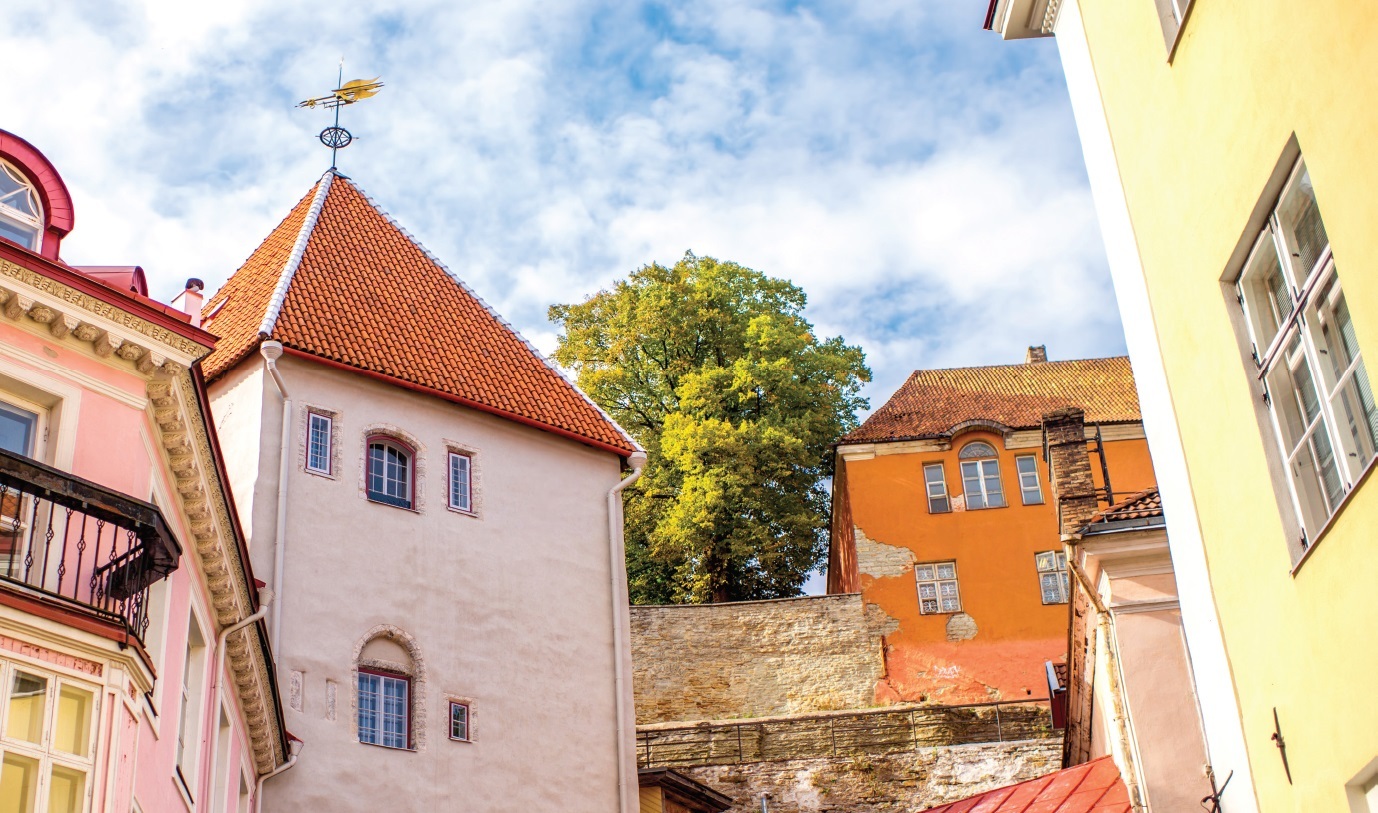 Colourful houses in Tallinn