Search for your ideal Cruise
Ocean Cruising in Kiel, Germany
Known for the Kiel Canal and Kiel Week, the city boasts an important maritime history. Kiel is also a great place to sight-see, do some shopping and take part in one of the many festivals taking place there.
Why cruise Kiel
Kiel makes for a relaxing and fascinating stopover on a Northern Europe or Baltic cruise that includes Germany. The port city has a rich history, having become the imperial military port of Germany in 1871 and, when its canal was opened to connect the Baltic and the North Seas in 1895, Kiel controlled the largest artificial waterway in the world. Cruise passengers can easily wander around its picturesque town and museums in a day. In the summer, Kiel's promenade comes alive for one week with the Kieler Woche regatta, a must for all sailing enthusiasts. Alternatively, visitor can take to the city's waterways and enjoy a scenic cruise along the Kiel Forde and canal. Cruise lines including MSC Cruises, Azamara and NCL all sail to Kiel.
find your perfect cruise
What to see and do in Kiel
Maritime Museum
Formerly a fish auction hall, the museum is today dedicated to Kiel's long maritime history. Docked outside are historical buoy tenders, ferries, a fireboat and rescue boat. inside the museum you will find fishing boats, nautical instruments and maritime-themed paintings, along with a collection of antiques that were donated to the museum by a private collector.
Kiellinie
Kiel's most popular promenade, this lengthy waterfront stretching four kilometres along the docks is shaded by the city's castle gardens and boasts sweeping views over the eastern bank of the fjord. Come here to take in some sea air or enjoy lunch at one of the restaurants or cafes that line the esplanade. In June, the promenade really comes alive with the city's annual Kiel Week, the world's largest sailing event where 4,000 sailors from all over the world race 800 boats in more than 50 classes, from small single-sailor dinghies to yachts. One of Germany's biggest festivals, there's also live music, food markets and cultural events for those who aren't racing.
German Submarine U-995
Ever wondered what it's like inside a submarine? You can find out in Kiel, which has its very own submarine exhibit. Situated on Laboe beach on the eastern side of the fjord, the Nazi Germany U-boat was damaged in 1944 and transported to Trondheim. After the end of WWII, it was used by the Norwegian navy until the 1960s. The U-995 stands today as a museum and visitors can take a look inside the cramped interiors, including the engine room, cabins, control stations and torpedo tubes. While here, pay a visit to the Laboe Naval Memorial. Situated next to the U-boat, the landmark commemorates the sailors who lost their lives during World War I and features an 85m tower, the platform upon which commands stunning views of the coast and the Baltic Sea.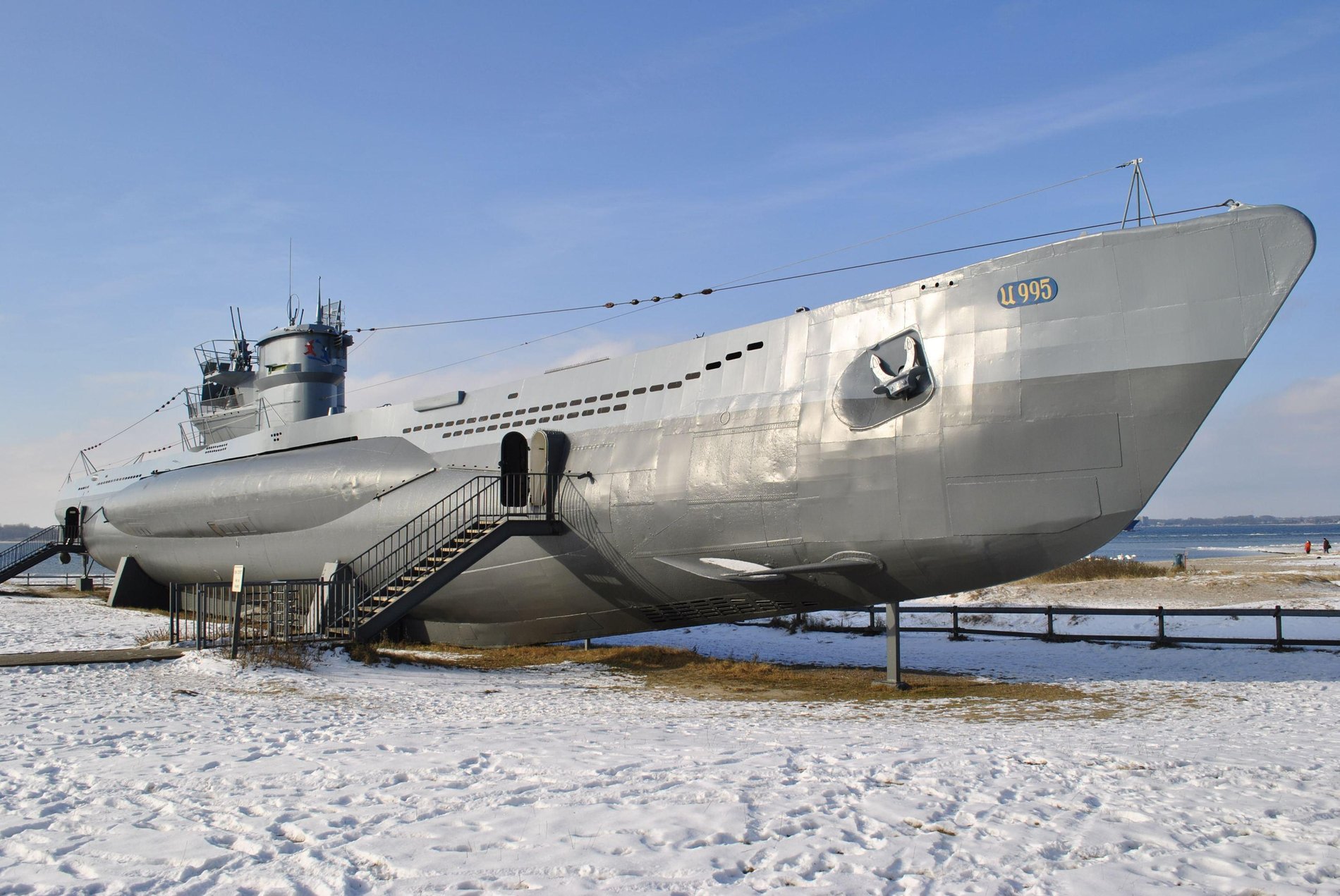 Botanical Gardens
If you've had your fix of heavy naval machinery, then head to Kiel' s former Botanical Gardens, which have been converted into a public park. The perfect spot for a stroll or a picnic with the family, the park features lots of grassy areas, flower beds, fountains and ponds. In 1985, the University of Kiel opened the new botanical gardens, which are today home to about 14,000 plant species.
St. Nikolai Church
Located in the old town, St. Nikolai Church is the city's oldest building and is dedicated to Saint Nicholas. The church was remodelled in the Gothic Revival style in the 19th century, but was then destroyed by Allied bomb raids in WWII. The church was rebuilt in 1950 using contemporary materials. Fortunately, the historic artworks and ecclesiastical items survived, having been removed years previously, and are now displayed, including a bronze baptismal font from 1340, an altar from 1460, a triumphal cross from 1490, and a wood-carved pulpit from 1705.
Kieler Brauerei
Fancy a beer? Then head to Kieler Brauerei, which has revived Kiel's 750-year long tradition of brewing beer. Kieler Brauerei has been brewing its own craft beer since 1985 and offers guided tours, which include a tasting of all their home-brewed beers. If you're interested, make sure to book in advance.
Need to know when travelling to Kiel
Getting around in Kiel
Kiel port is one of the most famous for passenger turnaround in Northern Europe and in 2018 in 2018 saw 34 different cruise ships on 169 calls. Cruise ships berth conveniently right in the city centre, next to the maritime promenade. The city's museums, marinas, shopping malls and historic district are all in walking distance. If you prefer not to walk, you can hop on the sightseeing bus, which has live and audio comments providing information about Kiel's history and stories as part of a two-hour ride.
When to go to Kiel
The best time to visit Kiel is in the spring and summer months. Kiel Week, the city's week-long regatta and festival, takes places in June.
Currency
Kiel, Germany uses the euro. Currency exchange points are few and far between in Kiel, so travellers are advised to exchange money at home. Most places except credit cards, but not all.
Visas
If you hold a British Citizen passport, you don't need a visa to enter Germany unless you're planning on staying longer than three months.