Search for your ideal Cruise
Ocean cruising in Greenland
A natural masterpiece brimming with imposing glaciers, blue ice fields and fjords kissed by snow-capped mountains, few places are as catch-your-breath extraordinary as wild, untamed Greenland. Trust us, you'll want to snap away until your camera battery blinks along your Greenland cruise. But there is much more to discover beyond the remarkable landscape, from the fascinating ways of the Inuit culture to a cornucopia of amazing wildlife including whales, polar bears and reindeer. Though almost 80 percent of Greenland's surface is covered by a gigantic sheet of ice 14 times the size of England, the ice-free southwest coast is peppered with unique towns to explore along a Greenland cruise. The old saying goes, "When you've seen the world, there's always Greenland," but there are many reasons to make the trip much sooner.
Why choose Greenland cruises
Get in touch with your inner pioneer along a Greenland cruise and experience Greenland's twinkling, icy beauty as its earliest explorers did, from the water. There's perhaps no better way to see the world's largest island than by ship, with intrepid adventurers and cartographers all having crossed the ice cap to Greenland from across the sea. With the exception of the northernmost parts of the island, which are hard to access due to sea ice, almost everywhere in the country can be reached by boat during peak season, which runs from June until Oct. And with ships featuring ice-strengthened hulls and a host of modern amenities to keep you snug and warm, you can soak up the impressive sights from luxurious comfort. Let's face it, having your crew fish out free-floating pieces of ice from the sea for your nightcap is pretty cool, right? Looking to cruise to Greenland from UK? Among the cruise lines that call on Greenland are Crystal Cruises, Holland America Line, Princess Cruises and Silversea Cruises, with cruise ports in Greenland of Nanortalik and Qaqortoq in south Greenland frequented by these larger ships on transatlantic crossings.
find your perfect cruise
Find your ideal Greenland cruise
Showing 10 of 210 results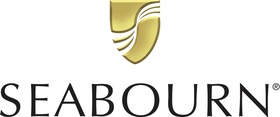 Sponsored listing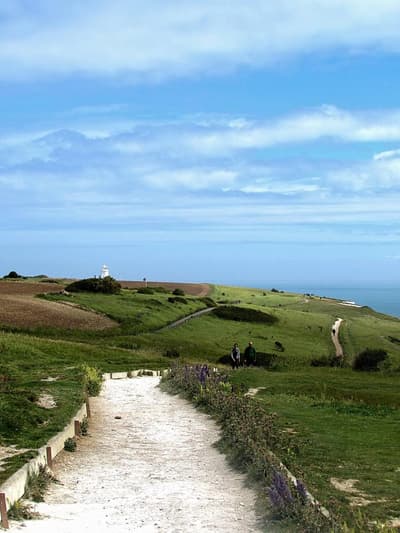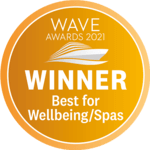 From Seabourn - 2021 Wave Awards winner
7 nights
Departs on the 03 Sept 2022
Seabourn, Seabourn Ovation
Dover, Antwerp, Farsund, + 4 more
Starts at: Dover
Greenland cruises: Best places to visit in Greenland
Nuuk
Greenland's capital city is home to almost a quarter of the country's population (around 16,800 residents). Along your cruise to Greenland, stop to take a stroll around the delightful old harbour, with its wooden homes and fantastic views of the sparkling Nuuk fjord. Admire street art, sample traditional dishes, such as nipisa suaat – Greenland's signature caviar – or head to Imaneq Street to shop for traditional garments made from muskox wool. Nuuk's surrounding waters are home to humpback, fin, and minke whales from May-Nov, making it a perfect spot to join a whale-watching trip. And you're unlikely to find a colder beer anywhere in the world than with a tasting flight of local craft beer at Greenland's largest microbrewery, a must-do before boarding back on ship.
Qaqortoq
Only about 3,000 people live in the cosy community of Qaqortoq, but it stands for a big slice of Greenland's action. With year-round activities like kayaking, guided hiking and cross-country skiing, it's an ideal base for exploring South Greenland. The pearl of the town is the mountain-rimmed Lake Tasersuaq, which can be reached from the city centre within minutes. Look out for more than 40 boulders and rock faces with carvings of whales along your Greenland cruise. Take a passenger boat out to see the ruined church at Hvalsey, one of the first Christian churches in the continent of North America. Or browse local stores to pick up a tupilaq, a carved figure made from wood, walrus tusk or reindeer antler, and based on characters from Inuit mythology. The talisman is thought to protect against enemies. Not that you'll find any in these friendly parts.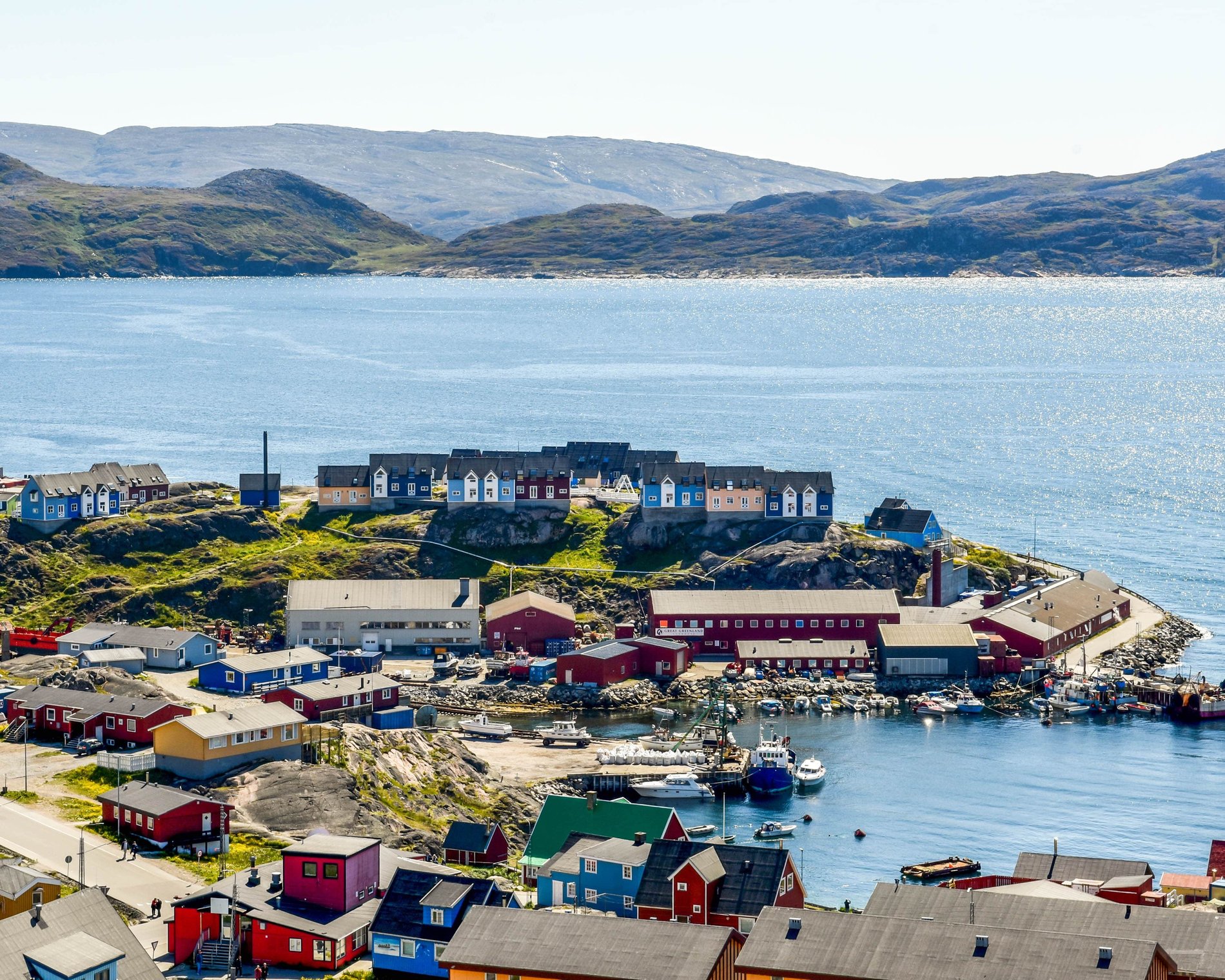 Nanortalik
Known as 'the place of polar bears' these giant shaggy creatures live and hunt on the sea ice close to the town and can often be seen from the shores of Nanortalik, though they seldom approach the settlement itself. During winter months, visitors here may be lucky enough to capture the Aurora Borealis – Mother Nature's own light display, with curtains of white, yellow and green flashes lighting up the sky. The town has a well-preserved historic quarter, lined with cafés and brightly coloured houses. The Nanortalik Museum has some fascinating exhibits including the oldest women's boat ever found, which dates back to 1440 and was found by polar explorer Eigil Knuth.
Tasilaq
This spot in east Greenland has a charming bakery, restaurant and quaint post office, and some of the best flower meadows to be found. Along your Greenland cruise, breathe in the stunning scenery and twin waterfalls in the Flower Valley, covered in swathes of arctic thyme, bluebells and dandelions, as well as the national flower, willow herb. Experience a slice of local life by exploring the surroundings on a dog sled or snowmobile, or pass a leisurely few hours sipping coffee overlooking King Oscar's Harbour. If you hear three canons fired, it is local scouts announcing the much-awaited arrival of the supply boat which docks in Tasilaq seven or eight times a year, bringing everything from fruit and veg to sweets from the outside world.
Iconic ports
Greenland cruises: Best things to do in Greenland
Sink into a soothing hot spring
Take a boat from Qaqortoq to the nearby uninhabited island of Uunartoq, where in the middle of its grassy fields you'll find blissfully hot springs, bubbling away at around 36-39ºC. Perfect for complete rejuvenation and restoration, this toasty, natural spa will help you to soak away any stresses while you gaze at majestic mountain peaks and drifting icebergs. Fancy staying a little longer? Some local tour operators offer a picnic and bottle of Champagne to ramp up the relaxation of your cruise to Greenland.
Learn about Inuit culture
Greenland's roots are testament to the amazing adaptability of its people in the face of extraordinary Arctic challenges. Cruisers to Greenland can learn the fascinating heritage of today's Greenlanders at a number of spots on the island. The Qaqortoq Museum, set in an old blacksmith workshop, showcases Inuit artifacts thousands of years old, while the impressive Kayak and Umiaq show that takes place on the water in Nanortalik demonstrates how Greenland's hunters mastered techniques such as the 'Eskimo Roll', to survive in the toughest conditions.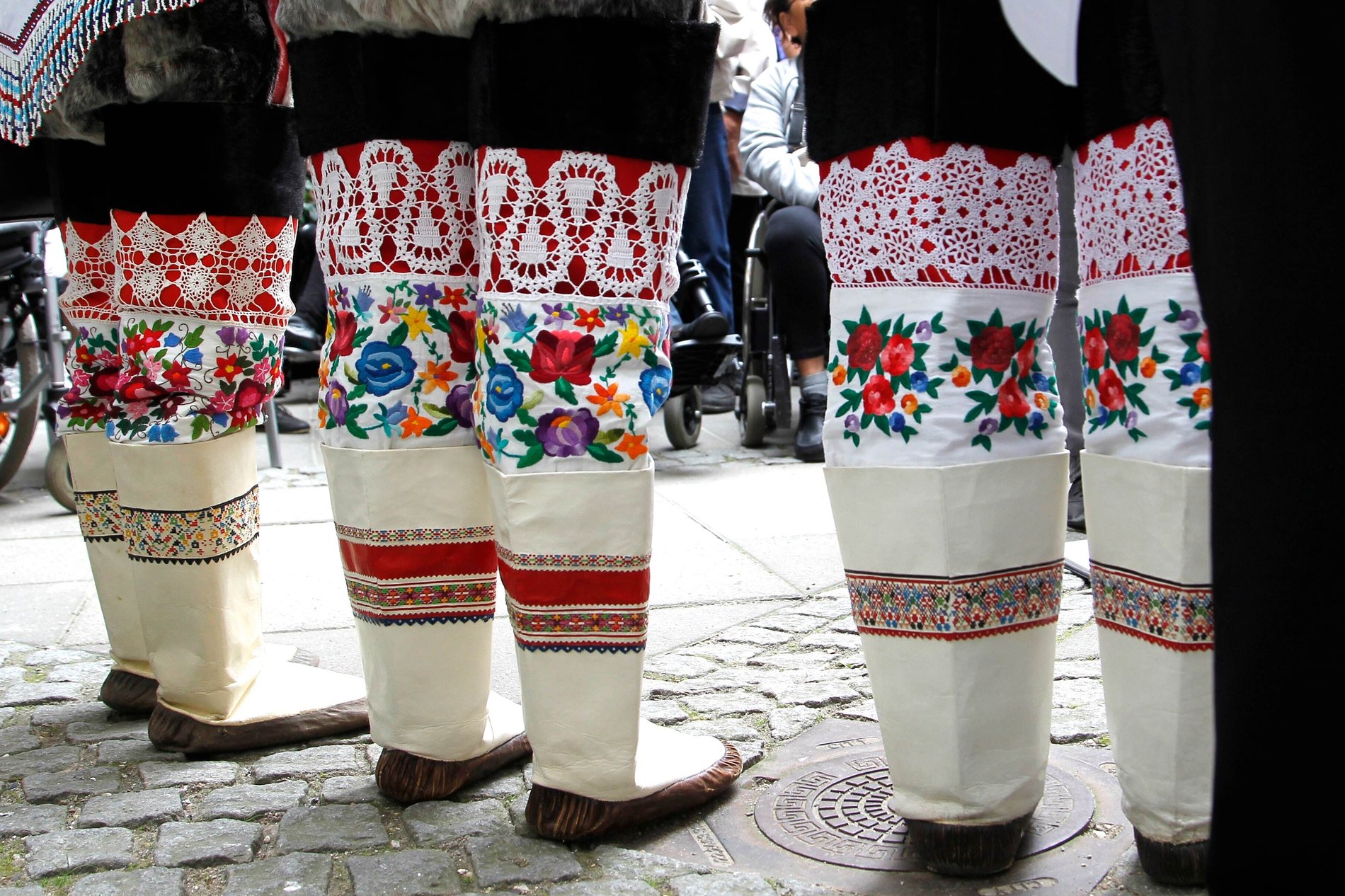 Warm up with a traditional hot meal
Most food in Greenland comes from the sea and is often smoked, dried or salted, and served with sauces. Pop into any local restaurant along your Greenland cruise to feast on Greenland's national dish, suaasat, a thick, warming soup made from meat, potatoes, onion and rice. Or try panertut, dried fish or meat with butter and apples. Other classic dishes include muskox fillet poached in juniper berry juice, or smoked breast of auk, a local sea bird, marinated in honey. Hungry yet?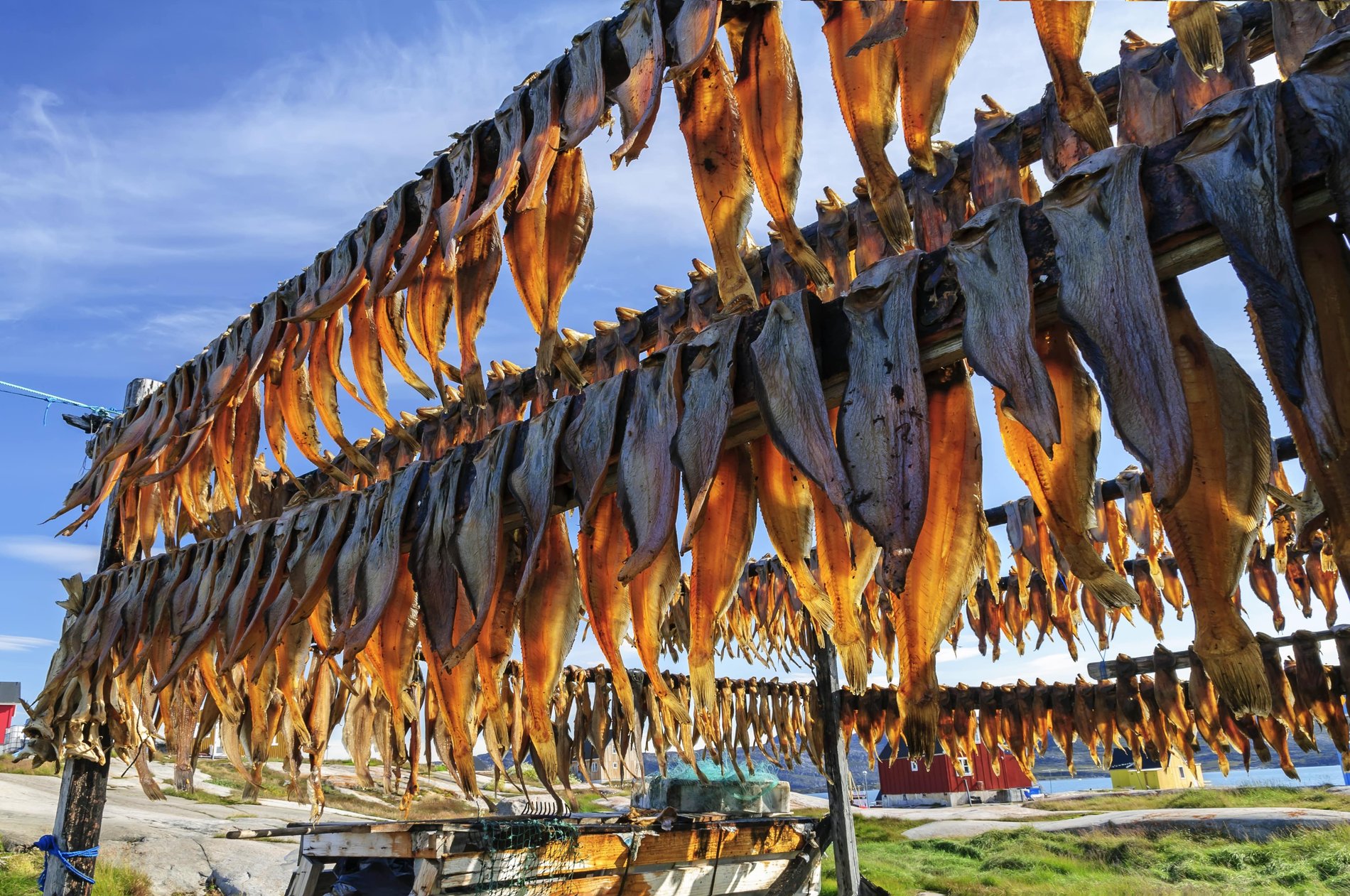 Go dog-sledding
Picture the sound of sled dogs panting as their large paws beat a rhythmic beat on the snow, against a backdrop of pure silence. Dog-sledding in Greenland has been an essential mode of transportation for more than 5,000 years, and while Greenlanders tend to be people of few words, put them behind a pack of sled dogs and they grow in stature. Time the visit of your Greenland cruise to coincide with the annual dog sledding competition, Avannaata Qimussersua, which takes place in North Greenland. Or join one of the many dogsled tours offered by locals from Jan-April.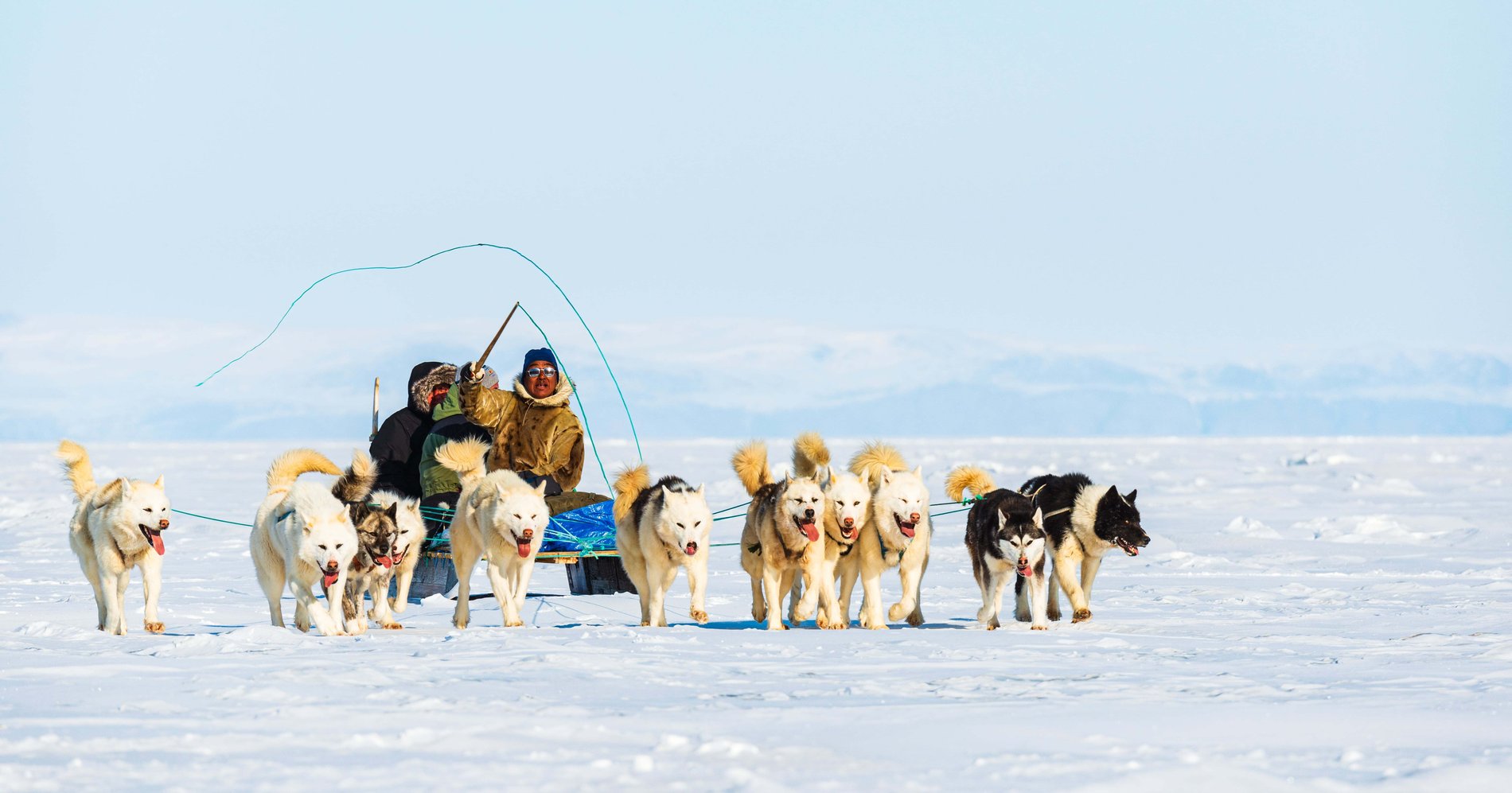 Bask in the midnight sun
Imagine nights with no darkness, even after the sun dips below the horizon. On your Greenland cruise, walk around the upper deck of the ship and breathe in the fresh air under the soft midnight light while you cruise through calm waters. It's a beautifully surreal, once-in-a-lifetime experience and better still, there's no need for a camera flash to bag those epic screensaver shots.