Reykjavík
The capital and largest city of Iceland is located in the southwestern region of the Nordic island country, on the southern shore of Faxaflói bay. Reykjavík is the world's most northerly capital and despite having a miniscule population (under 200,000 inhabitants), is still a vibrant city boasting a wealth of cultural and historic attractions. The city is slightly lacking when it comes to landmarks, but more than makes up for this with its amazing geothermal scenery, including the famous Blue Lagoon, which is one of the popular excursions on an Iceland cruise. The city features world-class museums and galleries, as well as a great foodie scene.
Why cruise Reykjavík
Iceland's pint-sized capital is the highlight of many North Atlantic cruises. Passengers on smaller ships benefit from docking in the old harbour, which is located within minutes of the city centre. Larger ships dock one of the main cruise port's six berths, located a 40-minute walk from town with shuttle buses also available. Passengers travelling into the city from here will spot the Sun Voyager, a futuristic and modernist sculpture inspired by the Vikings. The unique and colourful city is a great port of call on passengers' tour of the Land of Fire and Ice.
find your perfect cruise
What to see and do in Reykjavik
Iceland Swimming Pools
Iceland is famed for its heated pools filled with natural geothermal water and there are 18 in the greater Reykjavík capital alone. Open all-year round, many feature an indoor and outdoor pool, a sauna and at least one hot tub, making them more akin to luxury spas than communal pools. Some of the best include Vesturbæjarlaug, Laugardalslaug and Sundhollin. Just outside of the city you'll find the famous Blue Lagoon, a steaming pool of geothermically heated water with its own swim-up bar.
Hallgrímskirkja Church
Visitors arriving in Reykjavík should get their bearings by climbing up one of Iceland's most famous landmarks, Hallgrímskirkja Church. Located in the centre of Reykjavík, the expressionist-style building has a viewing tower at the top boasting unparalleled 360° views of the entire city.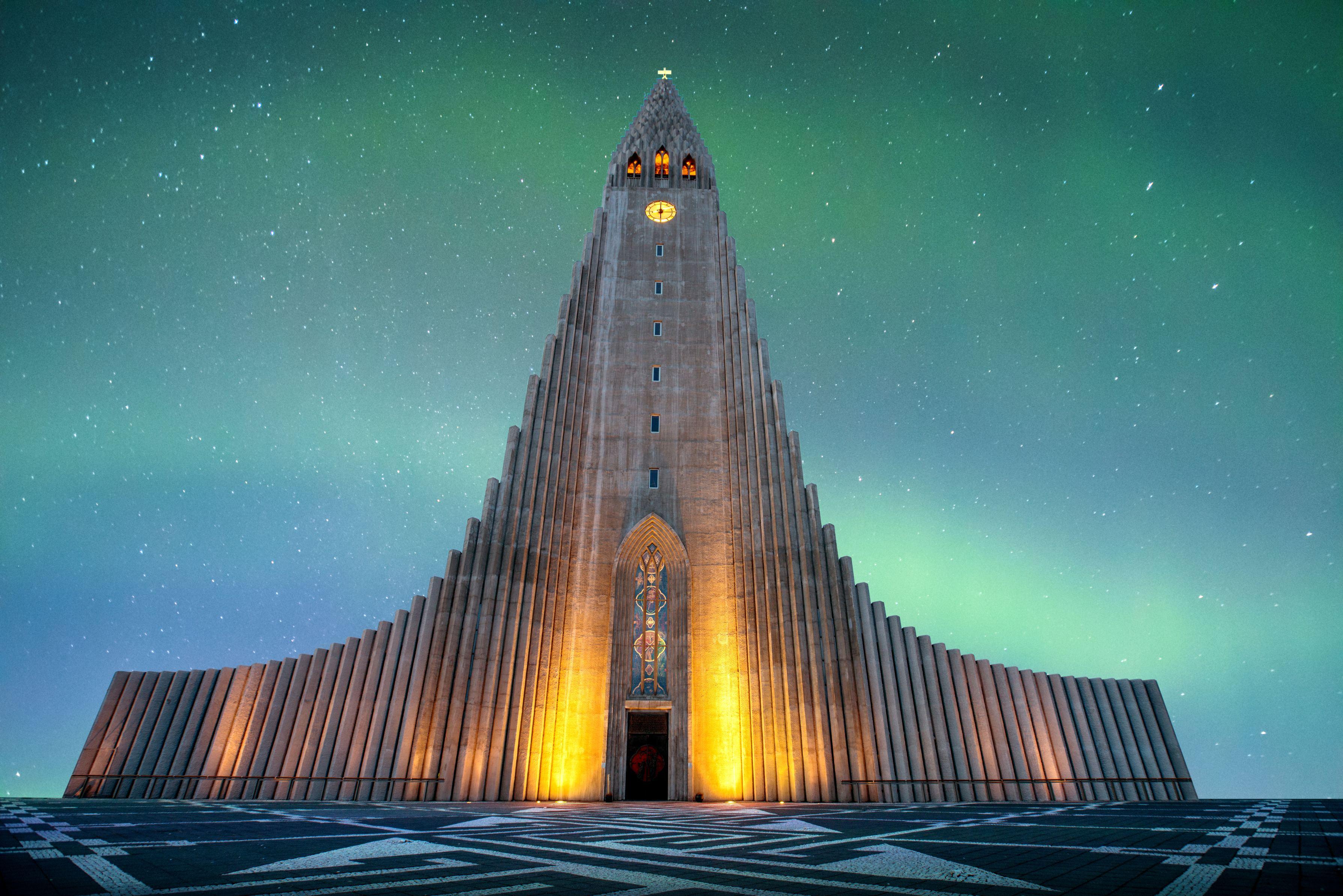 Harpa
The sparkling Harpa concert hall is a sight to behold. Designed by Danish firm Henning Larsen Architects, Icelandic firm Batteríið Architects and Danish-Icelandic artist Ólafur Elíasson, the building's intricate lattice of glass panels glisten at night, providing a magical facade. Inside, concerts by the Icelandic Symphony Orchestra and some of Iceland's famous bands are held throughout the year. If you want something more contemporary, the city features lots of live entertainment, including stand-up comedy, drag shows and cabaret performances.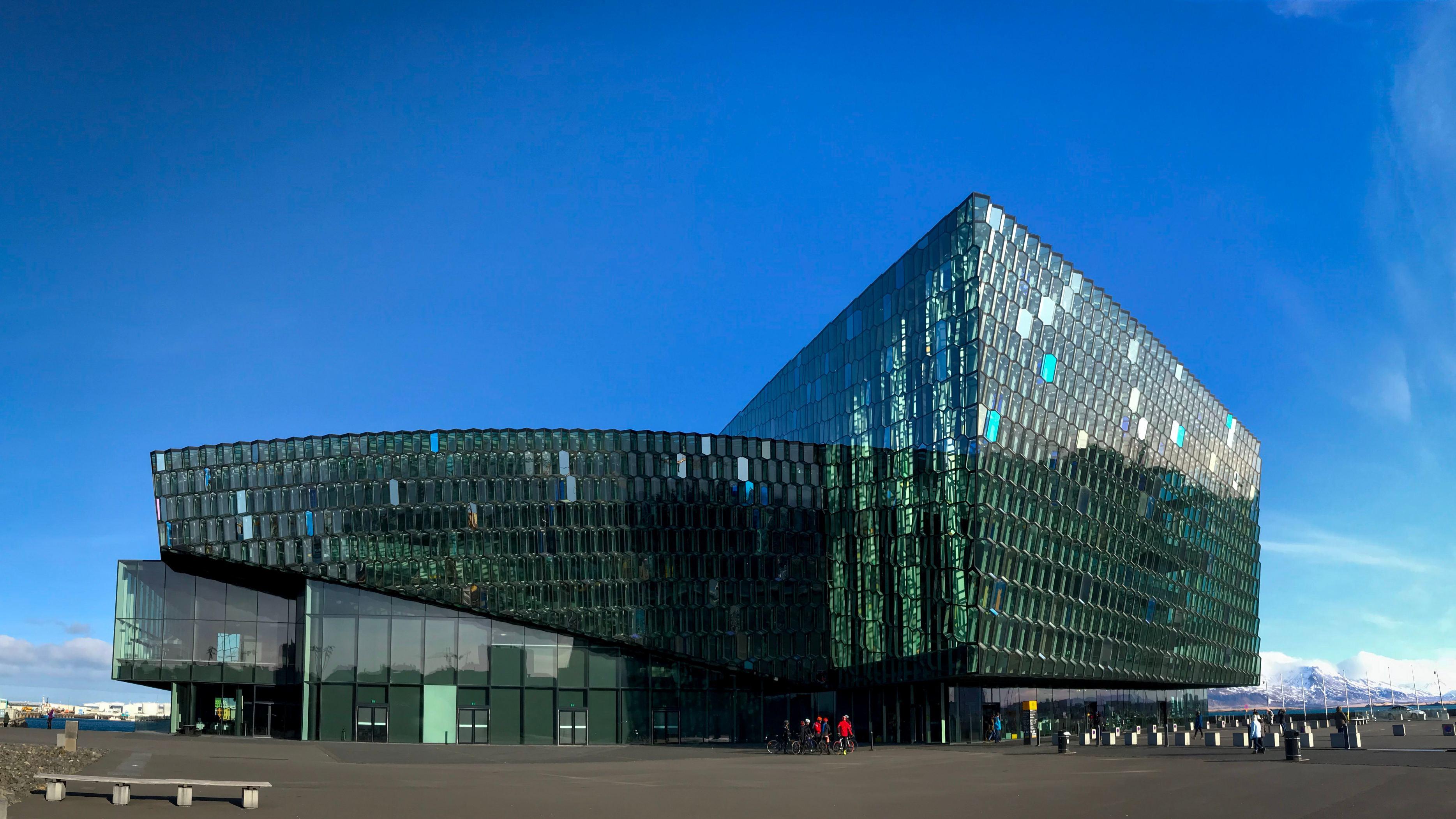 Grandi district
Reykjavik's old harbour and neighbouring Grandi district has transformed over the years and now features a dynamic food scene, with delicious fish restaurants and traditional Icelandic eateries, along with trendy shops and museums. The very popular ice cream parlour, Valdis, is a must-visit if you're in the area. Wildlife-watching excursions also depart from the old harbour, including puffin-spotting and whale-watching.
The National Museum of Iceland
The National Museum of Iceland delves into the heritage and history of the country with its permanent exhibition. The exhibit includes more than 2,000 objects, dating from the Settlement Age to the present day, and is well-worth a visit. The Settlement Exhibition similarly uncovers Iceland's Viking roots.
Retail therapy
Iceland's capital is a great place to pick up some lovely souvenirs from your cruise. On the weekends, the city features its very own flea market, Kolaportið, where you can pick up traditional Lopapeysa: hand-woven, woollen sweaters with diamond motifs. Other must-have souvenirs include woolly hats and Omnom chocolate.
Need to know when travelling to Reykjavik
When to go to Reykjavik
The best time to visit Reykjavík on an Iceland cruise is from June to August, when temperatures are mild, waters are calm and days are long, with up to 24 hours of sunlight (a phenomenon known as the midnight sun).
Currency
When travelling on a Reykjavík cruise, you will use the króna, the official currency of Iceland. Many establishments accept euros too, and the majority of places accept credit and debit cards.
Visas
Visitors travelling from the UK do not require a visa to enter Iceland.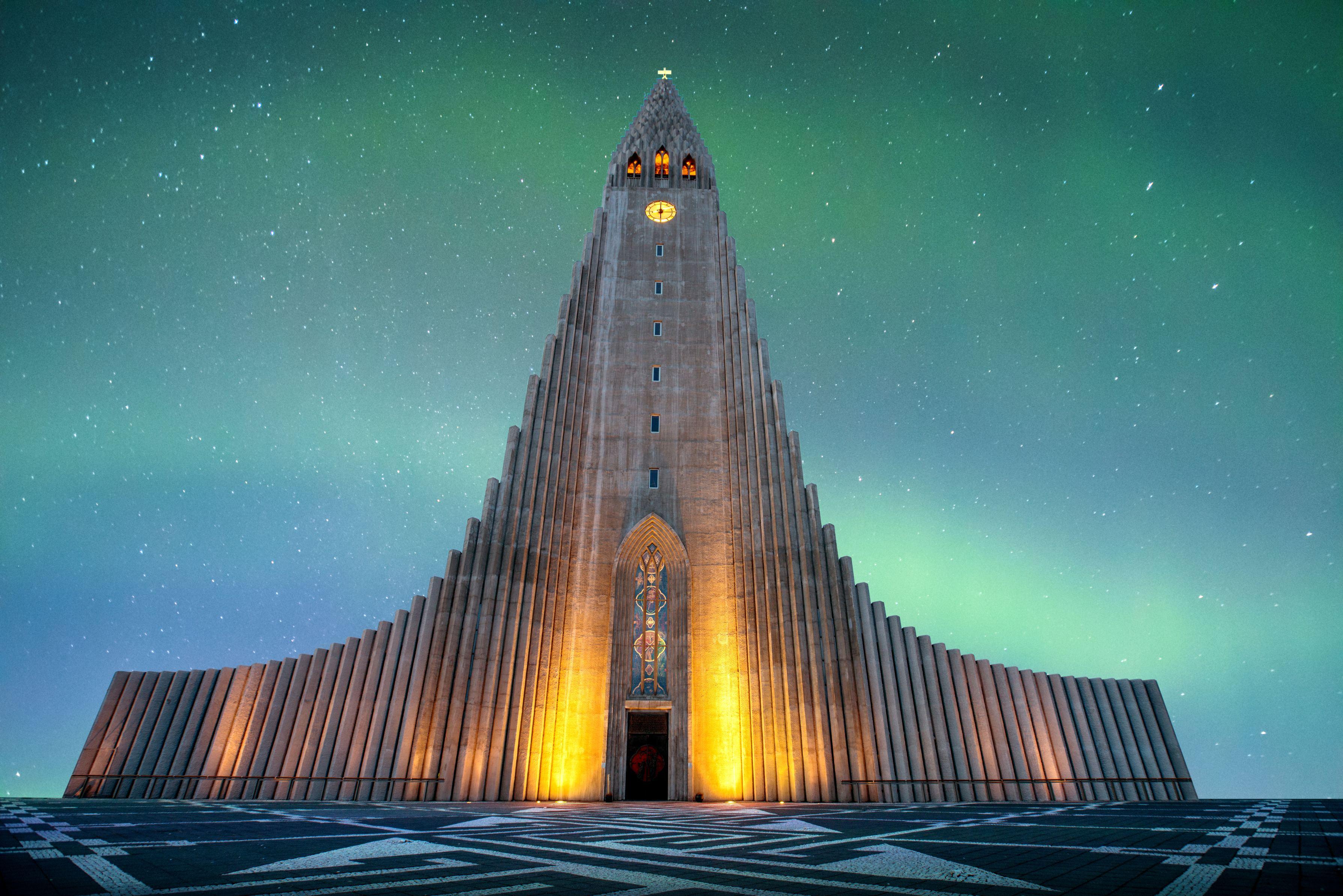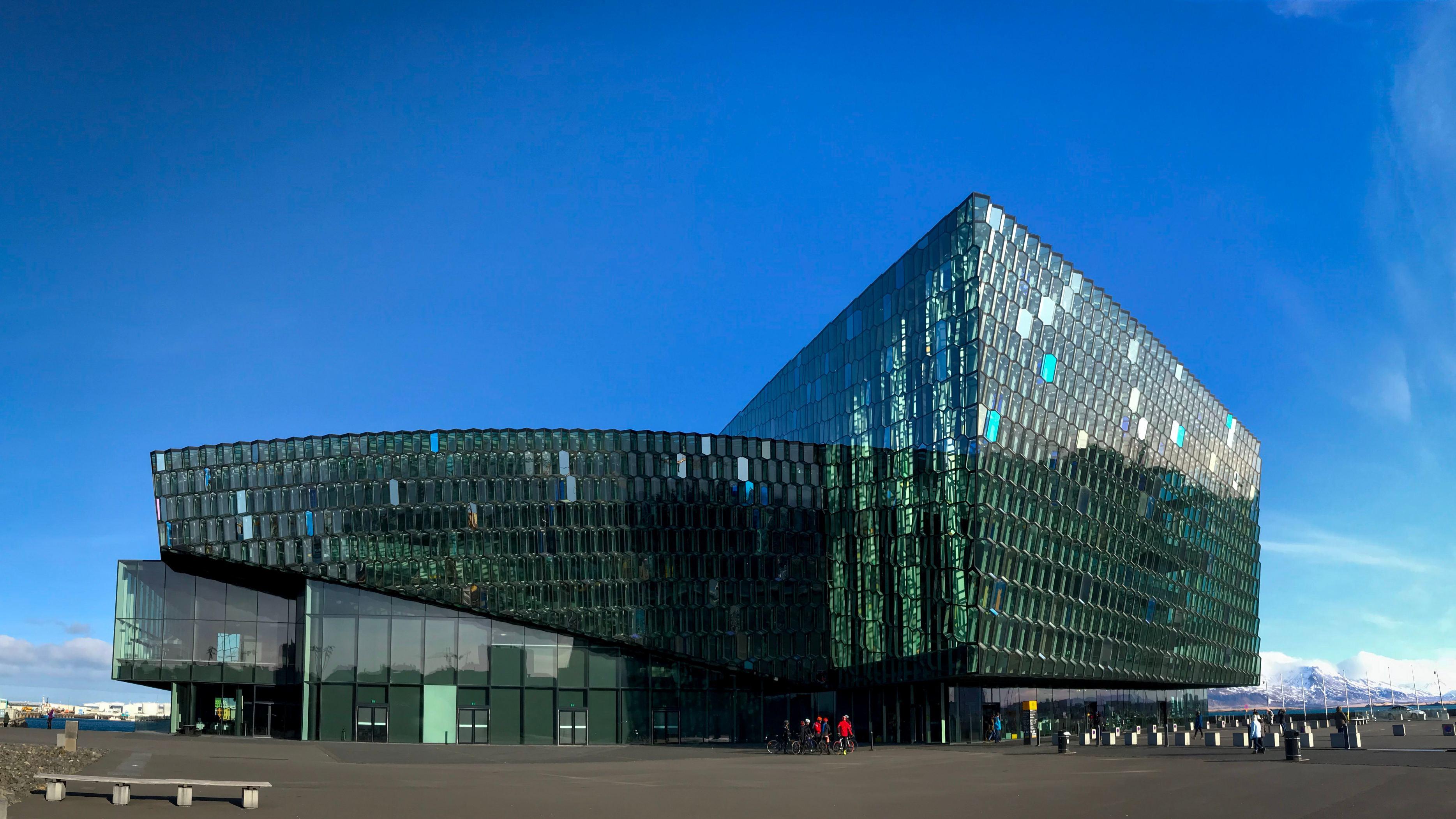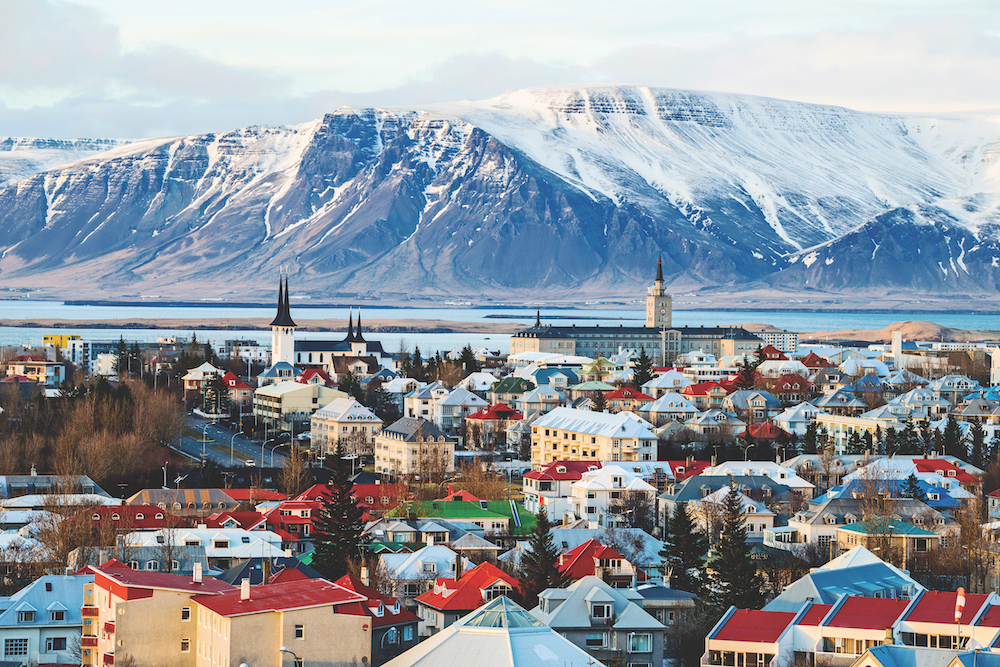 Colourful Reykjavik has world-class museums, galleries and exhibitions