Search for your ideal Cruise
Ocean Cruising in Riga, Latvia.
Often referred to as the 'Paris of the North' and voted the European Capital of Culture in 2014, Latvia's capital Riga has become a popular destination among city breakers in recent years. The port city's charming, medieval old town, a Unesco World Heritage site, draws visitors with its well-preserved Hanseatic and German-style Art Nouveau architecture, world-class museums and quaint pavement cafes.
Why cruise Riga
The largest city in the Baltic, Latvia's capital is an exciting port of call on a Baltic cruise. Its close proximity to the cruise terminal and relatively small size make it easier to explore in a day. The cosmopolitan capital boasts a magnificent old town steeped in history, Europe's most exceptional Art Nouveau architecture and world-class museums. The likes of Saga Cruises, Silversea, Oceania Cruises, Princess, Regent Seven Seas, Fred Olsen Cruise Lines and Norwegian Cruise Line all include Riga as a port of call on their Baltic and Northern Europe itineraries, which also include Baltic cities St Petersburg, Stockholm, Copenhagen and Tallinn.
find your perfect cruise
What to see and do in Riga
Old Town
There's no need for a guide when walking round Riga's accessible old town, situated in handy proximity to the cruise terminal. Start off at the Freedom Movement, an iconic symbol of the freedom, independence and sovereignty of Latvia. Next, take in the Hanseatic architecture and grand churches as you stroll around the cobbled streets of this Unesco- listed area. Make sure to stop off for a coffee in one of the pavement cafés, or if you fancy something stronger, enjoy a glass of Riga Black Balsam, the city's traditional drink which can be drunk on its own or with cocktails. Be warned, it's fairly lethal.
Albert Street
The heart of the city's Art Nouveau district, situated to the north of the old town, is Albert Street, built in 1901 and named after Bishop Albert, who founded Riga in 1201. Admire the beautiful German Jugendstil Art Nouveau buildings before paying a visit to the Art Nouveau Museum, whose spiral staircase with ornamental ceiling paintings are worth seeing alone.
Museum of the Occupation of Latvia
An imposing black building within the picturesque old town square, the Museum of the Occupation of Latvia tells the tragic story of the Baltic country between 1940 and 1991 when it was occupied by the Soviet and German National Socialist regimes, and commemorates the countless victims who suffered and died in the foreign wars, during the repressions and deportations and those who fled the occupation forces. A sobering but worthwhile experience.
Riga Cathedral
One of the most recognisable landmarks in Latvia, the Riga Cathedral is one of the highlights of the old town. Built in 1211, it is steeped in Gothic and Romanesque styles and even has its own museum, which provides a fascinating insight into Riga's history in between the two world wars. Don't go without seeing the organ, lavishly crafted by German company Walcker & Co. For great views of the city, the spire of St Peter's Cathedral offers the perfect vantage point.
Go to the beach
If you are spending the whole day in Riga, then why not head to Jurmala, Latvia's famed beach resort? Saga Cruises and Norwegian Cruise Line offer excursions to the beach, whose golden sand stretches out for miles. The resort's romantic wooden art nouveau houses and Soviet-era sanitoriums highlight Jurmala's history as a popular health resort for Communist Party officials from the end of the 19th century, which you can learn more about in the free Jurmala City Museum.
Need to know when travelling to Riga
Getting around in Riga
Riga's Passenger Terminal is an easy 15-minute walk north of Riga's old town. The old town is very walkable, but if you wish to visit the art nouveau district you can get a taxi, or if you'd like to venture further afield, there are trams, trains, trolleybuses and more than 50 bus routes available. You can catch a train or bus to Jurmila beach resort, unless your cruise operator is organising the excursion for you. The same applies for day trips to the town of Sigulda outside the city.
When to go to Riga
Cruises to Riga run from May to September. If you wish to avoid the crowds, June and early September are good times to visit as the weather is still pleasant.
Currency
The official currency of Latvia is the euro. There are plenty of currency exchange centres in Riga, or else your cruise ship may offer a Bureau de Change or ATM on board.
Visas
If you hold a British Citizen passport, you don't need a visa to enter Latvia.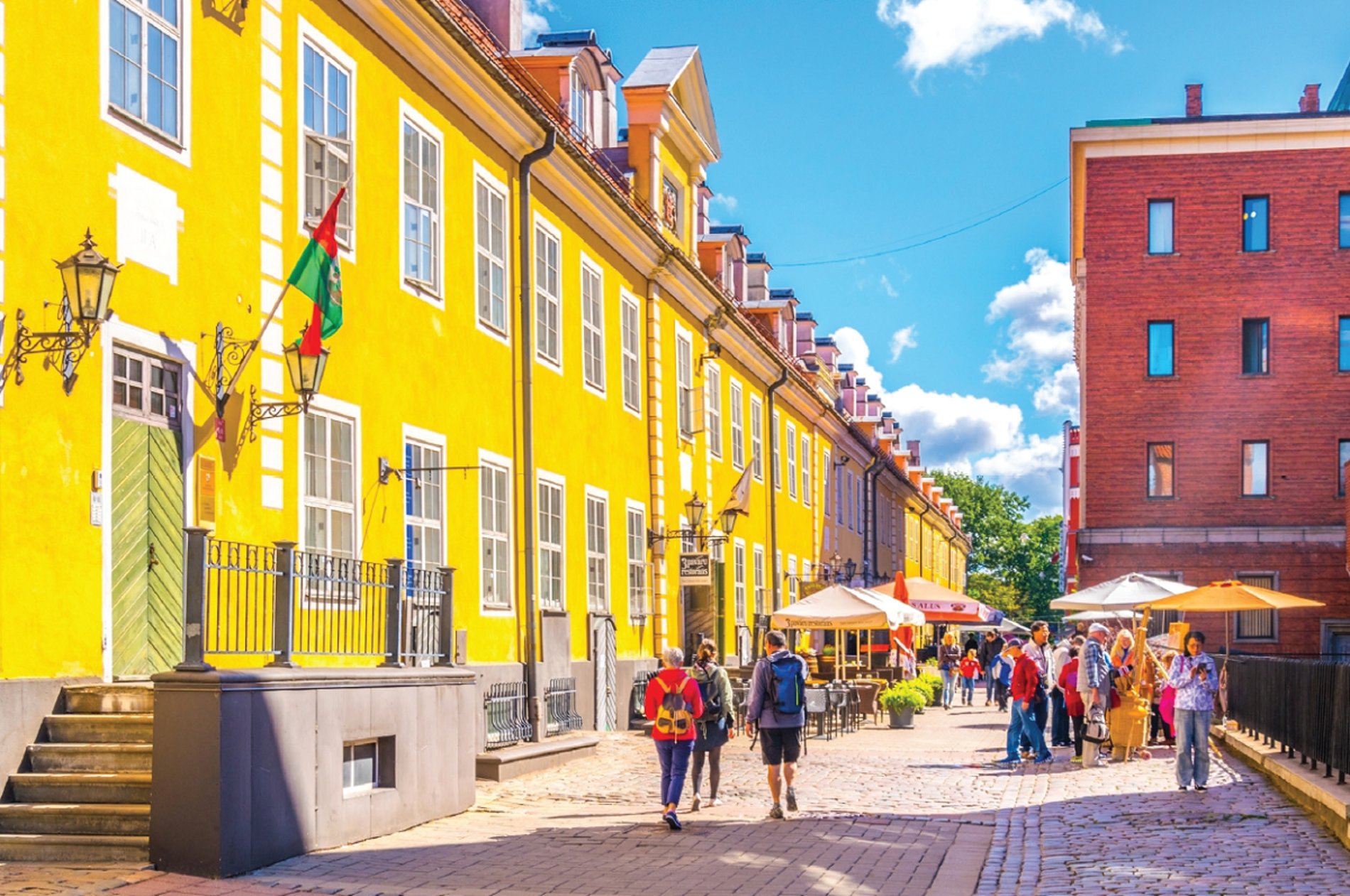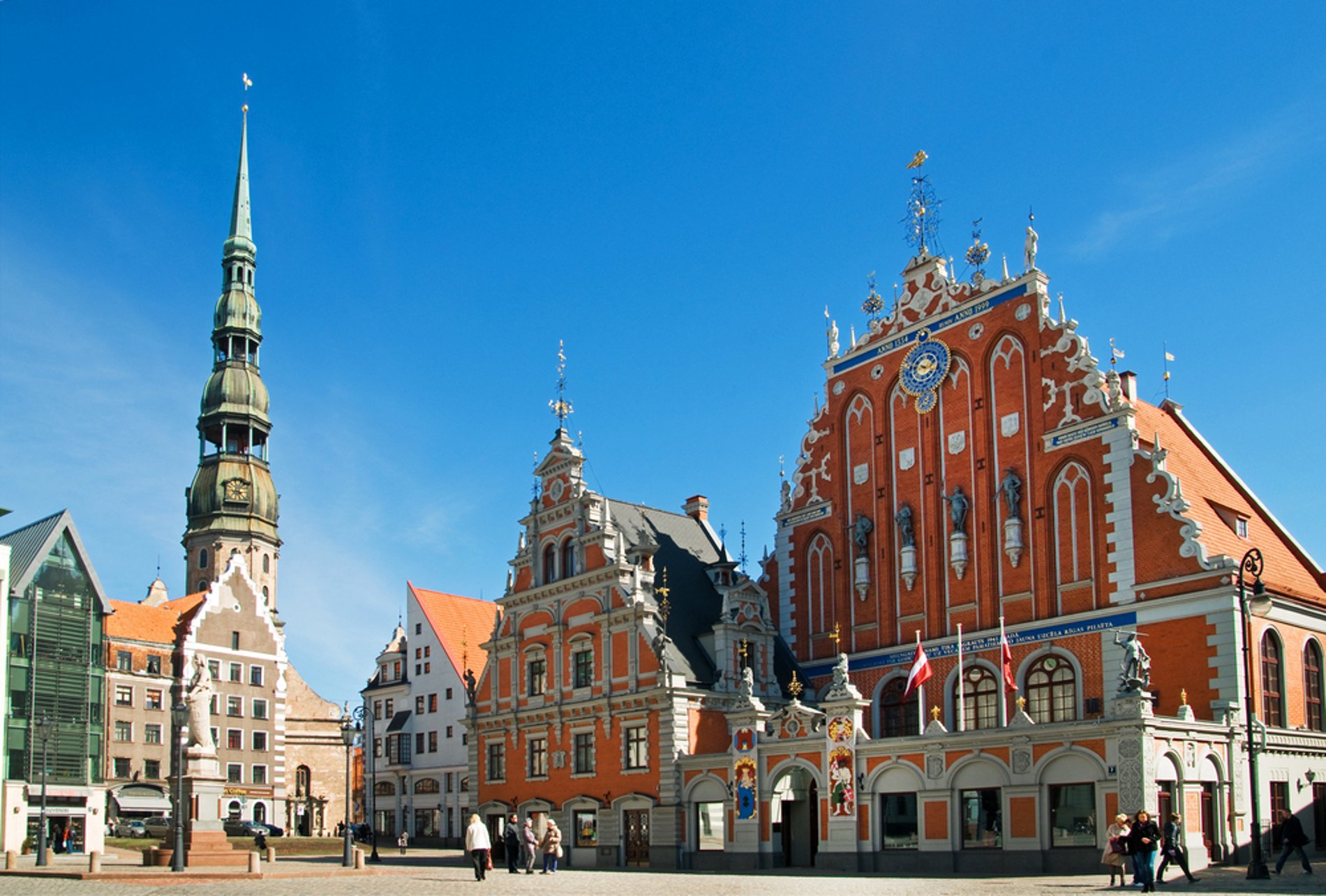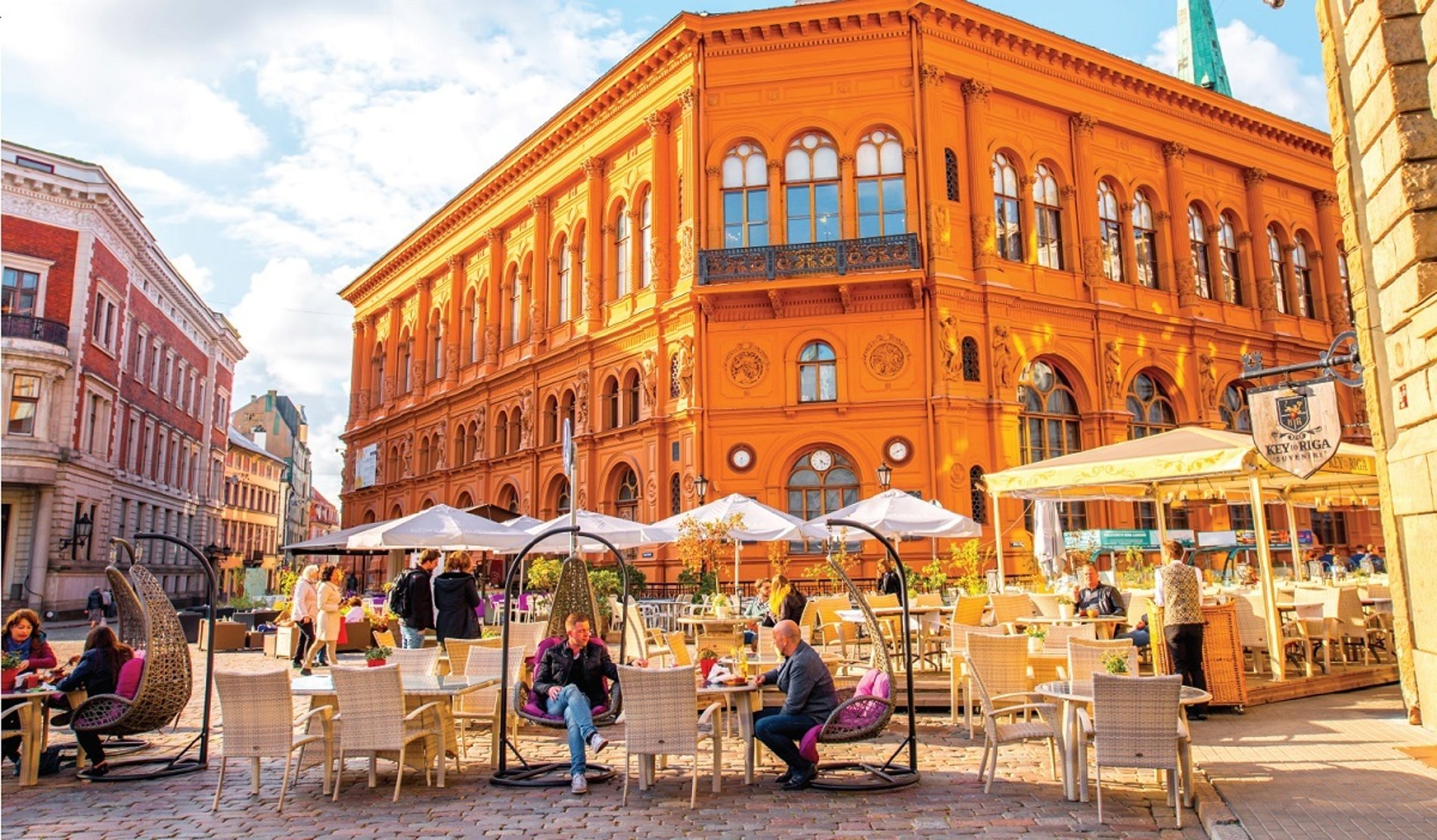 Alfresco dining in Riga – Latvia's architectural gem