Search for your ideal Cruise
Ocean Cruising in Klaipeda, Lithuania.
Lithuania's third largest city, Klaipeda, is not the obvious port of call on a Baltic cruise, but it has various claims to fame that make it well-worth a visit, including its picturesque Germanic old town dotted with beautiful 18th-century wood-framed buildings. Klaipeda is also the gateway to Curonian Spit, an incredible, curved sand-dune peninsula that separates the Curonian Lagoon from the Baltic Sea coast, which dates back to prehistoric times.
Why cruise Klaipeda
Klaipeda is one of the less visited calls on Baltic voyages, but the advantage of that is that it draws far fewer crowds than its fellow Baltic cities Stockholm, St Petersburg or Copenhagen. Klaipeda also happens to be the only city in Lithuania with a port capable of taking all sizes of cruise liner. The city's quaint old town can be easily explored in a day and has many worthwhile attractions, but the real draw is the natural wonder Cironian Spit. Cruises lines including Royal Caribbean, Norwegian Cruise Line, P&O Cruises, MSC Cruises, Princes and Azamara all offer voyages to the Lithuanian city as part of their Europe itineraries.
find your perfect cruise
What to see and do in Klaipeda
Old Town
There's no need for a guide when wandering around Klaipeda's quaint old town. A handy tourist information office will point you in the direction of all of the main sights and attractions, including the Theatre square. In the centre sits a fountain of Ann from Tharau, dedicated to German poet Simon Dach, who was born in Klaipeda and studied at Konigsberg University. A must for horologists is the Clock and Watch Museum, featuring vintage timepieces and exhibits about the history of timekeeping. Another highlight is the Martynas Mazvydas Sculpture Park, featuring more than 100 outdoor sculptures.
Amber Factory
Pick up souvenirs or gifts at the Amber Factory, which sells various Baltic amber products including jewellery at reasonable prices, before heading to the Amber Antique Gallery, where visitors can try amber tea. P&O Cruises' 'Klaipeda and Amber Factory' excursion includes this as part of its three-and-a-half-tour, in which you also learn about the importance of Baltic amber and the amber trading routes, as well as the history of the Soviet years and the remnants from that era in Klapeida.
River Dane
The River Dane is situated next to a park, which features permanent sculptures and a playground. Visitors can choose to sit and watch the fishermen at work or walk to the Meridinas ship, which is docked in the river. Once an educational ship for the Klaipeda Navigation School, it is now home to an excellent seafood restaurant called Meridinas.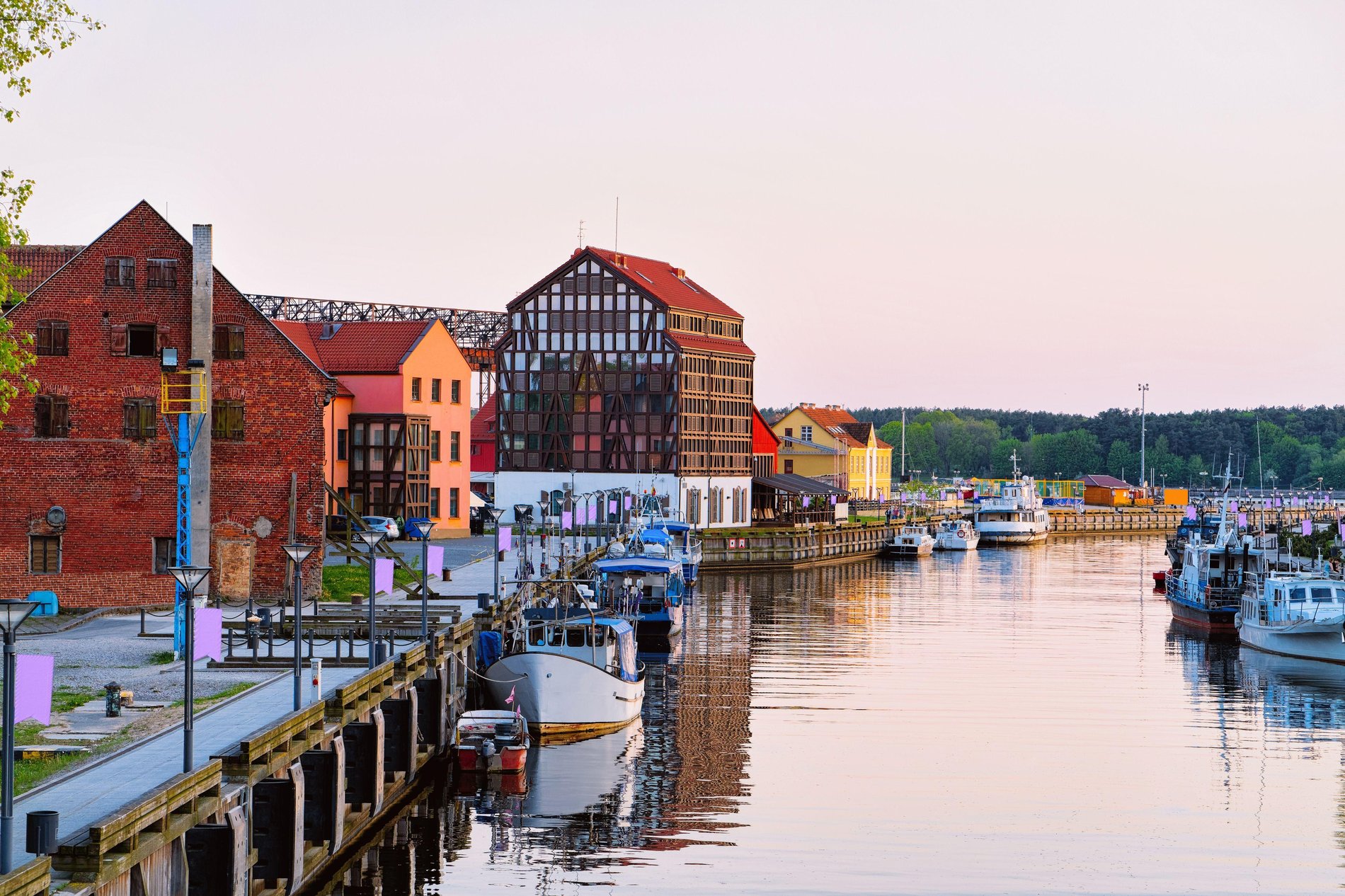 Memel Castle
Memel Castle was built by the Teutonic Knights in the 13th century. It was severely damaged during Soviet occupation, but visitors view the authentic remaining sections of the castle, and follow its historical development. The museum, which opened in 2002, is located in the Prince Fredric chamber under the bastion. Across the former Memel Castle moat is the Swing Bridge (also known as the Chain Bridge). The only one of its kind, it is operated manually by two works who must turn the wheel to 'swing' it opened and closed. The bridge connects Klaipeda to the Memel Hotel and the cruise ship terminal, and is situated next to the Black Ghost statue, a creepy bronze statue which commemorates the ghost that legend has it used to lurk there.
Curonian Spit
If you've got more time to spend in Klaipeda, then a visit to the Unesco World Heritage Site Curonian Spit is a must. Just 10 minutes away by ferry from central Klaipeda, it still feels like another world. Take a stroll along white-sand beaches, dip your toes into the waters of both the Baltic Sea and Curonian Lagoon or say hello to the local fishermen.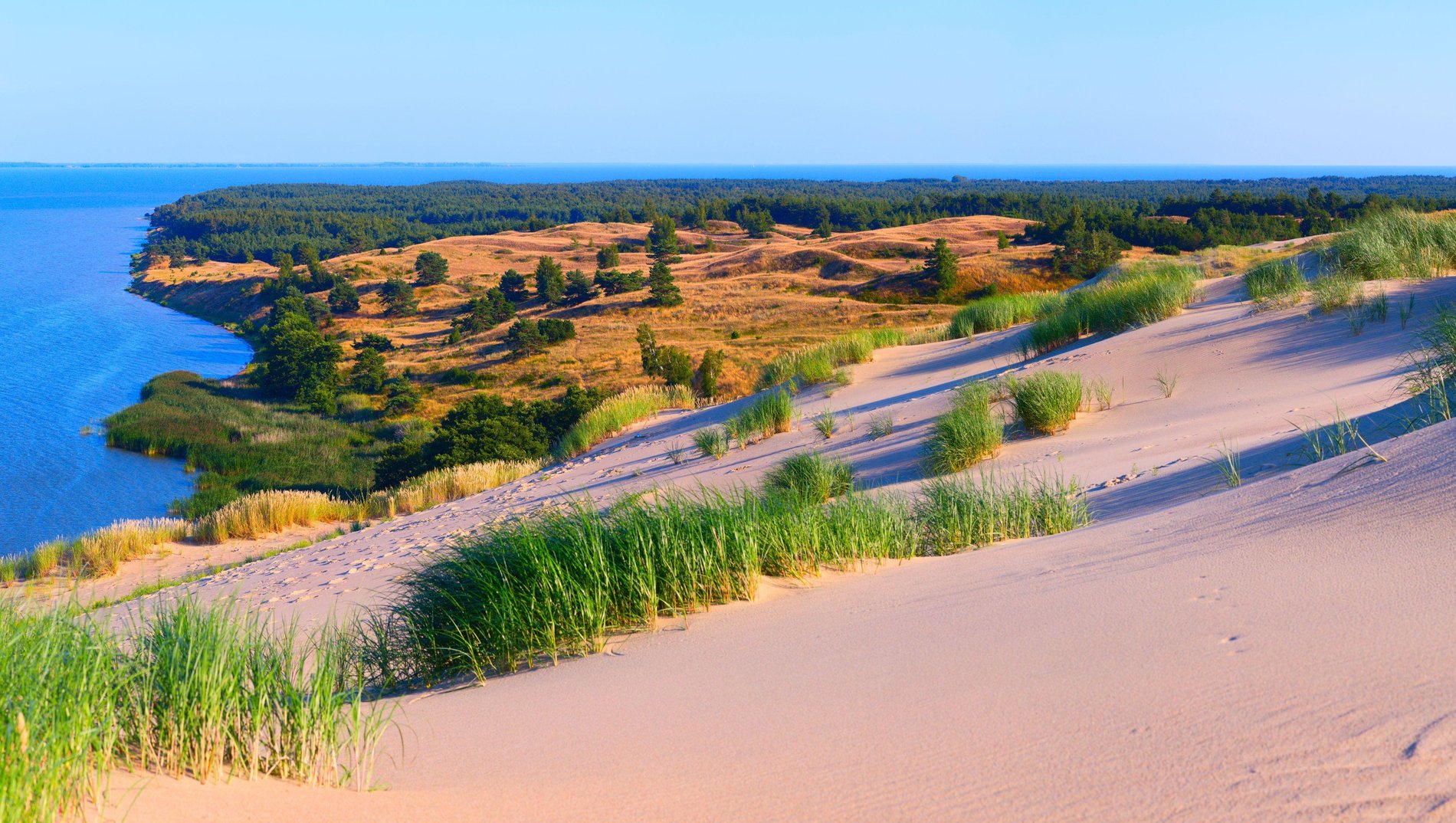 Need to know when travelling to Klapedia
Getting around in Klapedia
Klapeida's main cruise ship terminal is located an easy 10-minute walk from the old town, but some ships do also berth at the Klaipeda Central Terminal, a 20-minute walk away. The city is very walkable, but should you wish to venture further afield, there's a network of trains, buses and ferries available.
When to go to Klapedia
In line with Baltic cruise season, Klaipeda's cruise season is between May and September. Being a less popular cruise port than other Baltic cities means there are fewer visitors, but it can still get crowded, so if you want to avoid other tourists visit in June or early September.
Currency
Lithuania uses the euro as its currency.
Visas
If you hold a valid British Citizen passport, you don't need a visa to enter Lithuania.