Ocean Cruising in Kirkenes, Norway
Kirkenes is a small town in the North-East of Norway, bordering both Russia and Finland, located only 250 miles away from the Arctic Circle. Known for its wildlife, beautiful scenery and winter sports activities, Kirkenes has a kind of fantastical charm.
Why cruise Kirkenes
Located in the extreme northeastern part of Norway on the Bøkfjord, Kirkenes is the gateway to the Barents region and regarded as one of the best places to catch sight of the famous northern lights. Sandwiched between the Russian and Finnish borders, the town is filled with fascinating WWII history. Some 400km from the Arctic Circle, the town is also ideally placed for winter activities such as dog sledding and snowmobiling, and is home to Norway's famous ice hotel.

What to see and do
Borderland Museum
A great place to visit on arrival in Kirkenes is the Borderland Museum. The museum focuses on the town's time under German occupation during WWII. It has been reported that Kirkenes was only second to Malta's Valletta in being one of the most frequently bombed towns in Europe, having been bombed over 300 times and subjected to 1,000 air raid sirens. The centrepiece of the exhibition is a Soviet military aircraft, an Ilyushin IL2M3M, which sank in a lake after an emergency landing in 1944. It was discovered in 1947 and returned to Russia in 1984, who then donated the aircraft as a gift when the museum opened.
Soviet Liberation Monument
Another WWII landmark, this statue was built as a memorial of the Soviet army that liberated South Varanger in 1944, after four years of German occupation. The Russians are still held in high regard in Kirkenes due to this historical act. Those of you interested in WWII history should also pay a visit to the Andersgrotten Bomb Shelter, located near to the monument on Tellef Dahls Gate, which serves as a reminder of how badly Kirkenes suffered during the war. Make sure to check with your cruise line if you're keen to visit as only those on organised tours are allowed to enter.
Nordre Namdalen Arctic Settler Home
This former Arctic settler home dating back to 1854 has today been turned into a museum where visitors can see how the house would have been for these settlers arriving in Kirkenes. There's also a logbook with records of all the names of visitors from around the world.
Kirkenes Snow Hotel
Norway's famous ice hotel, carved from snow and ice blocks, is one of Kirkenes' most renowned attractions. Along with overnight stays in one of the ice-covered rooms (ideally suited to those of you who don't mind the cold with temperatures of -4C), visitors can also choose to stay in one of the traditional Gamme northern lights cabins, which have been specially designed for aurora borealis viewings. The hotel also offers a range of exciting and fun-filled activities, including dog-sledding, snowmobiling, ice fishing and king crab safaris.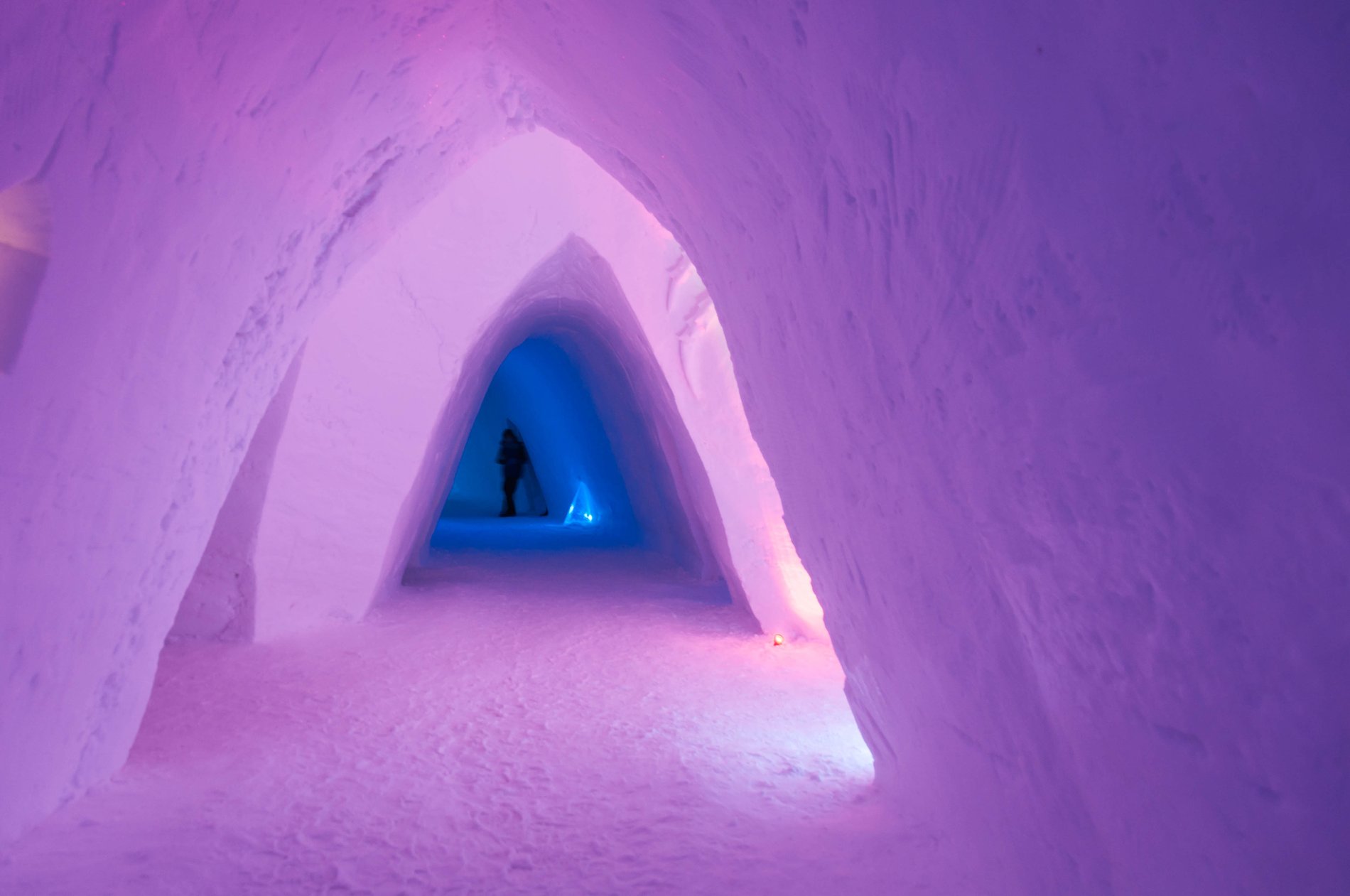 Need to know when travelling to Kirkenes
Getting around in Kirkenes
The dock is within walking distance of the town. All of Kirkenes' attractions can be reached on foot. Kirkenes is the turnaround port for Norwegian cruise line Hurtigruten.
When to go to Kirkenes
Winter is the ideal time to visit Kirkenes for sightings of the northern lights. Alternatively, the summer is a great time to see the town's amazing wildlife, including puffins, guillemots and sea eagles.
Currency
Kirkenes uses the Norwegian krone. Most places should accept credit and debit cards, but it's worth taking cash with you too.
Visas
If you hold a British Citizen passport, you don't need a visa to enter Norway unless you're planning to stay longer than three months.