Search for your ideal Cruise
Ocean cruising in England
England and Northern Ireland make up two of Great Britain's great nations, two diverse lands separated by a just a 12-mile stretch of Irish Sea. Despite their size the countries manage to pack in stunning scenery, world-class cities and amazing tourist attractions. A land of gentile green pastures, England itself has 10 national parks and metropolises like London and Liverpool. Across the Irish Sea, Northern Ireland seems a world away with its craggy Causeway Coast and emerging cities working hard to overcome their troubled pasts. When it comes to nature, history and culture, few places on earth compare to England and Northern Ireland.
Why cruise England
Both surrounded by sea, England and Northern Ireland have miles of coastline ready to be explored by cruise ships. Luckily for cruisers, most of the countries' top sights can be found in these ports – like Tower Bridge and the Giant's Causeway. Many cruise lines like Hurtigruten, Princess Cruises, Fred Olsen Cruise Lines and Cunard sail around the British Isles, stopping at both southern and northern English ports and crossing the Irish sea to Belfast. With the two countries being relatively small, it's also easy to head inland for the day – making cruisers can also see non-coastal sights such as Stonehenge.
find your perfect cruise
Iconic ports
Best places to visit in England & Northern Ireland
London
London is a city that embraces the past, present and future, where centuries-old pubs host punters from around the globe and palaces sit beside futuristic cheese grater-shaped high rises. Built on the banks of the River Thames, the English capital has something for everyone, and some cruise lines like Viking are even are able to dock right by Tower Bridge. See Buckingham Palace, Trafalgar Square and the Houses of Parliament before wandering the cobbled streets of Soho and Covent Garden with their boutique shops and eateries. Summertime sees festivals and pop-ups quite literally spring up everywhere, while winter welcomes Hyde Park's famous Winter Wonderland, ice skating rinks at Somerset House and the Natural History Museum, not to mention Christmas markets. As the famous quote goes, 'when a man is tired of London, he is tired of life'.
Liverpool
It's not hard to see why Liverpudlians (or scousers) love their city so much. Liverpool has given us Cilla Black, Frankie Goes to Hollywood and, of course, The Beatles, and it's not too bad at football either. This once industrial port has emerged as a leading capital of culture, shaped by developments like the trendy Albert Docks – a host of Grade-12-listed red-bricked warehouses overlooking Liverpool's historic waterfront. The docks are a Unesco World Heritage Site and home to the Tate Liverpool, Merseyside Maritime Museum and International Slavery Museum. Other sites include the Cavern Club, a subterranean music venue that birthed the Beatles. Football lovers shouldn't miss a pilgrimage to Anfield, home of Liverpool Football Club. Reds fan or not, the club's anthem, You'll Never Walk Alone, truly sums up this friendly, welcoming city.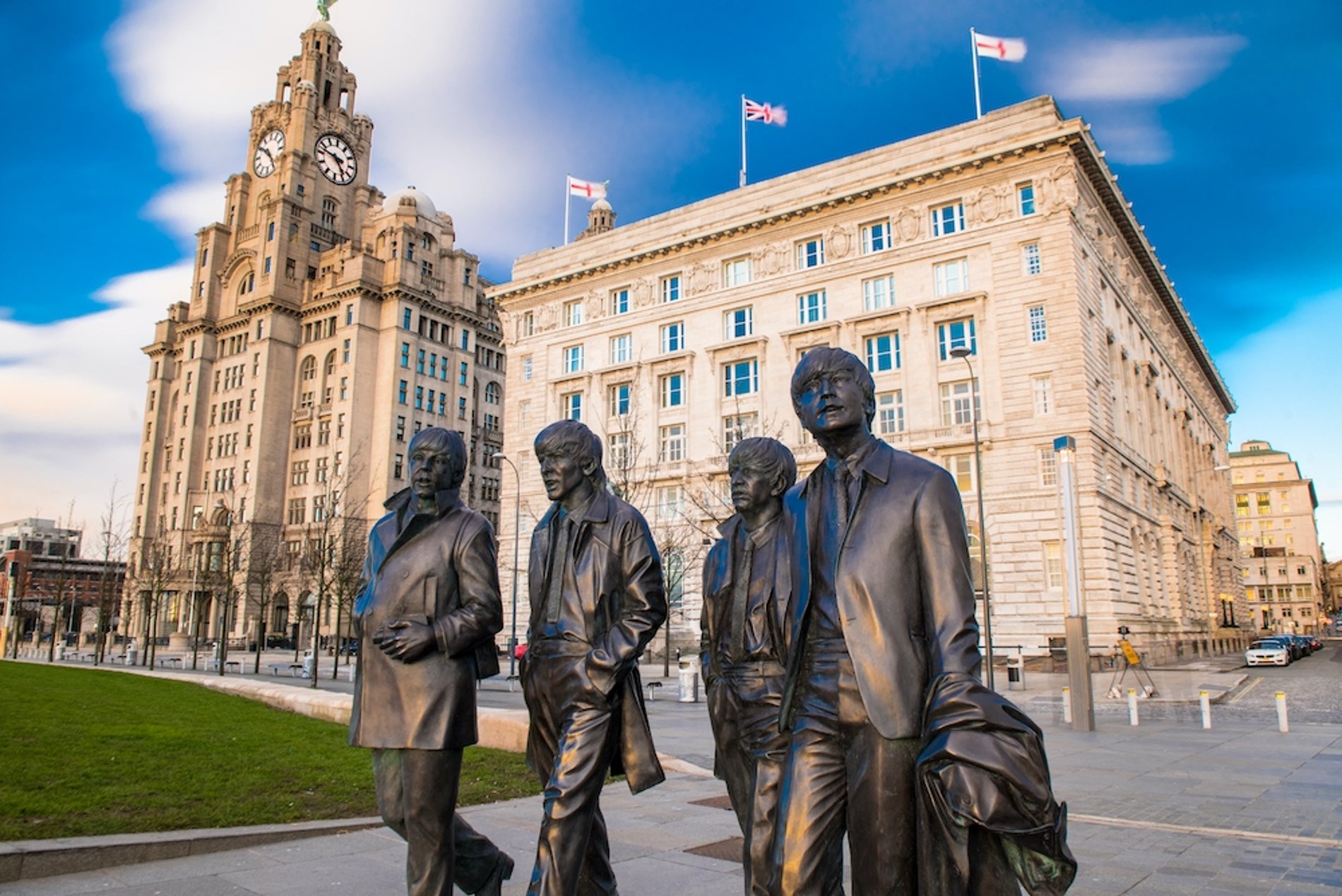 Portsmouth and Southampton
Southampton is often overlooked as just a cruise port, with many passengers jumping on a train and heading to London. But the city actually offers a wealth of sights. Forever linked with the doomed ocean liner RMS Titanic, Southampton's SeaCity museum houses a fascinating Titanic exhibit and travellers can even wander the 'Titanic Walk'. For a less poignant experience, there's the Grade 1-listed Tudor House Museum and Garden, an 800-year old museum detailing the history of the people of Southampton. Just down the Solent, Portsmouth is like an open-air museum of maritime history and heritage. Here, travellers can visit the Historic Dockyard, home to Lord Nelson's HMS Victory and the wreck of Henry VIII's warship, the Mary Rose.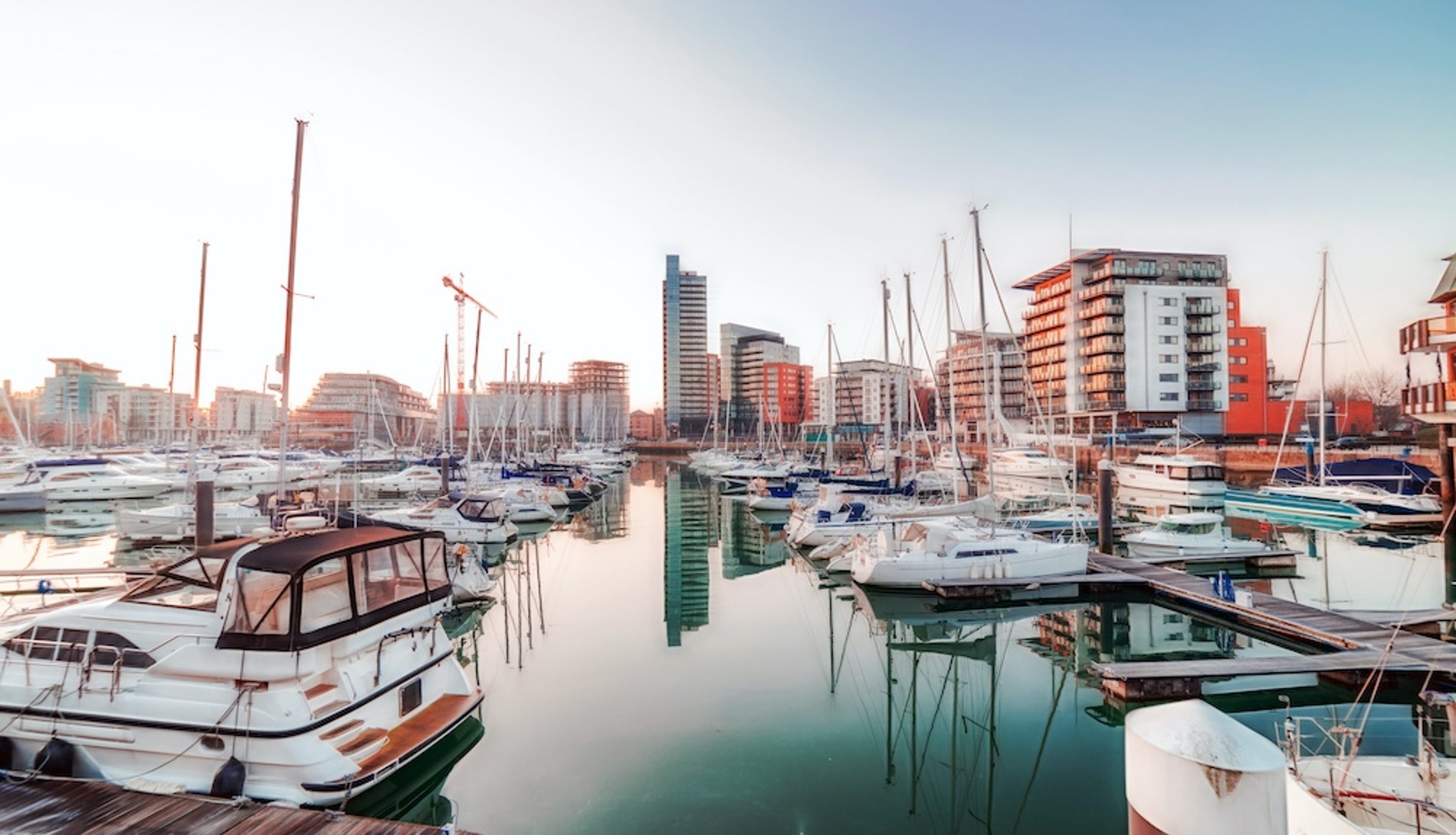 Devon and Cornwall
For sun, sand and surf lovers, nothing in England compares to the southern counties of Devon and Cornwall. With their indulgent ice cream parlours, yacht-dotted marinas, surfing hotspots and white sandy beaches, it's hard to believe you're in England at all. In Cornwall, ships dock in Falmouth thanks to its deep natural harbour. Spend the day wandering its winding colourful lanes lined with pubs and cafés or had to Gyllyngvase Beach with its crystal-clear rockpools and flora covered dunes just a 10-minute walk from the town. Further south, Newquay offers incredible surf thanks to strong Atlantic winds and the Eden Project's two biomes house plants from all around the world. Neighbouring Devon, served by the port of Plymouth, is home to the English Riviera – made up of picturesque harbour towns like Torquay, Paignton and Brixham.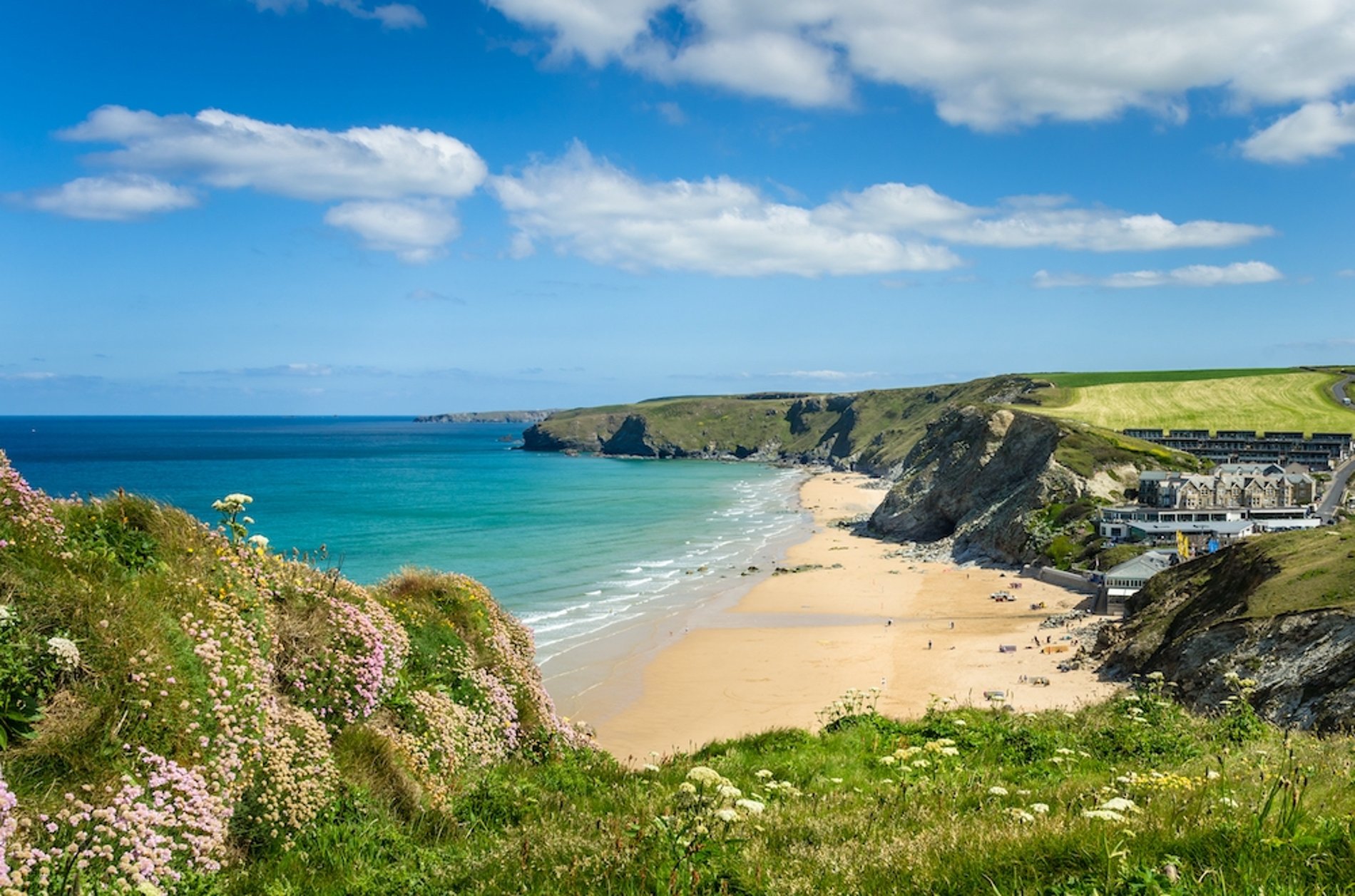 Channel Islands
Closer to France than the mainland, the Channel Islands of Jersey, Guernsey, Sark, Herm and Alderney boast some of the best scenery in the UK. Come for coastal clifftop walks, meandering through harbour towns and splashing in rockpools on pebble and white sand beaches. Its two largest islands of Guernsey and Jersey are serviced by proper cruise ports, located in St Peter Port and St Helier. Both main islands offer big-hitting cultural sights – like author Victor Hugo's (Les Misérables) house – and plenty of spots for hiking, sea swimming and watersports. Thanks to the warm Gulf of Saint-Malo, the islands are also home to subtropical plants and a fascinating array of birdlife. The Channel Islands were under Nazi occupation during World War II and to this day traces of Hitler's Atlantic Wall still stand. Travellers can explore underground bunkers, abandoned forts and Jersey's Channel Islands Military Museum.
Belfast
It's incredible to see how far Belfast has come in just three decades, from the violent days of The Troubles to one of the trendiest cities in the UK. The city is no longer defined by its history and travellers will feel instantly greeted with a warm embrace of Irish hospitality. Start your day at the epic Titanic Belfast, the world's largest Titanic visitor experience sitting on the site of the former Harland and Wolff shipyard where the ill-fated ocean liner was built. Then head to the cobbled streets of the Cathedral Quarter, lined with nightclubs and whiskey bars serving up local Bushmills. In May the city comes alive with music, poetry and street theatre for the Cathedral Quarter Arts Festival, while April sees the annual Belfast Film Festival.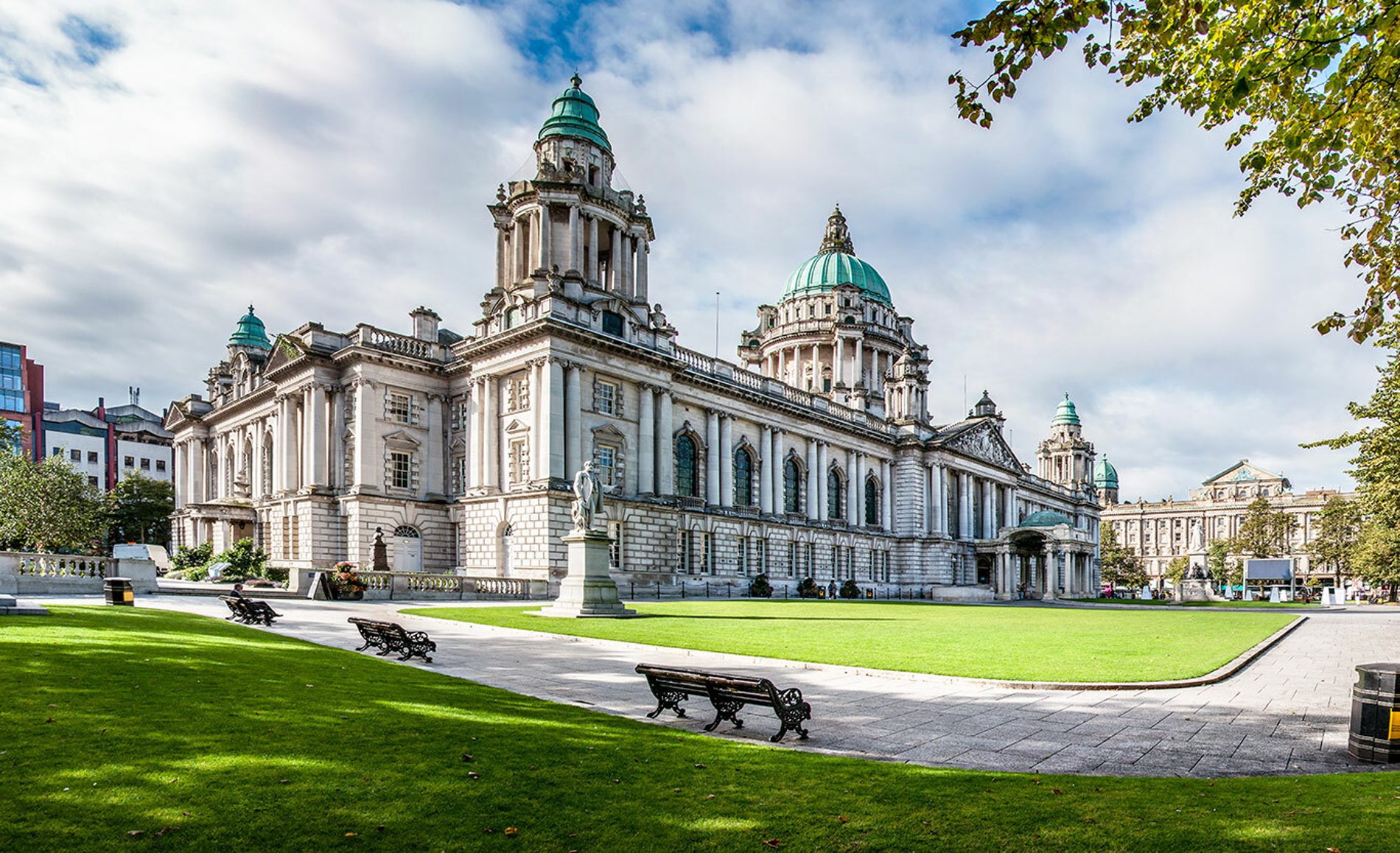 Causeway Coast
An hour north of Belfast lies a land of emerald green plains, craggy cliffs and beaches lapped by icy Irish sea waters. This it the fabled Causeway Coast, a 200-mile stretch hugging the Atlantic coast between Belfast and Derry-Londonderry. The coastline is home to mysterious sights like the Giant's Causeway – an incredible formation of 40,000 geometric basalt columns – and the Causeway Coastal Route with its sandy coves, fuchsia-covered clifftops and incredible birdlife. Those brave enough can cross the National Trust Carrick-a-Rede rope bridge, high above the crashing waves with views all the way to Scotland. The coastline is so breathtaking it was even used as a location for the filming of Game of Thrones.
Best things to do in England & Northern Ireland
Visit museums
England and Northern Ireland both have some incredible museums, ranked as some of the best in the world. In London, there's the Victoria & Albert, Natural History Museum and British Museum, in Liverpool the International Slavery Museum and Portsmouth the open-air Historic Dockyard. Meanwhile, Belfast is home to the famous Titanic Belfast and renowned Ulster Museum.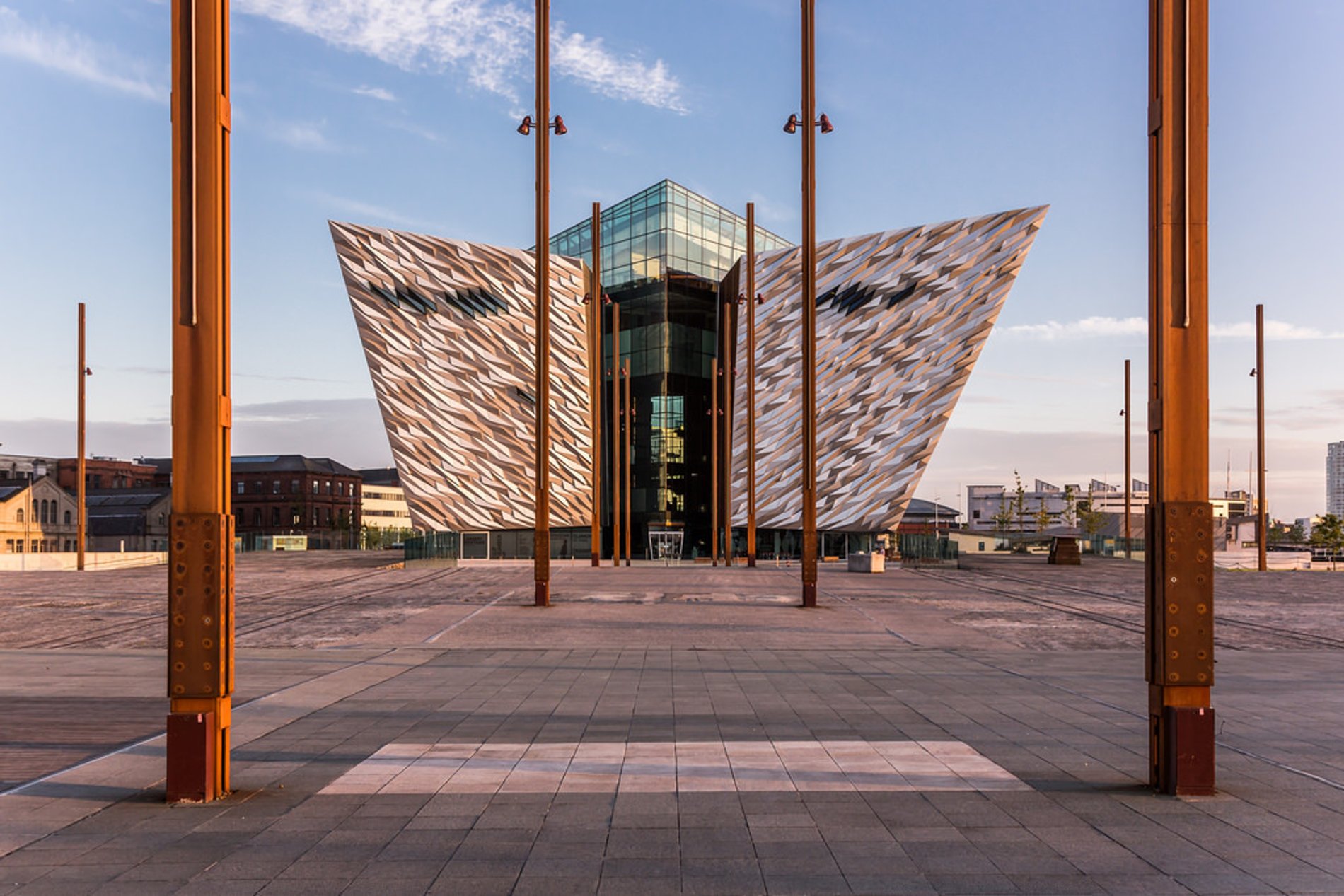 Discover distilleries
It's a little-known fact that the English and Northern Irish love a drink, and the two countries have their fair share of breweries and distilleries. In England, the tipple of choice is gin and it's distilled all over the country. In the South, there's Salcombe and Plymouth Gin while in London Beefeater reigns supreme – all open for tastings and tours. Northern Ireland loves its whiskies. Those visiting Belfast should venture outside the city to Old Bushmills Distillery.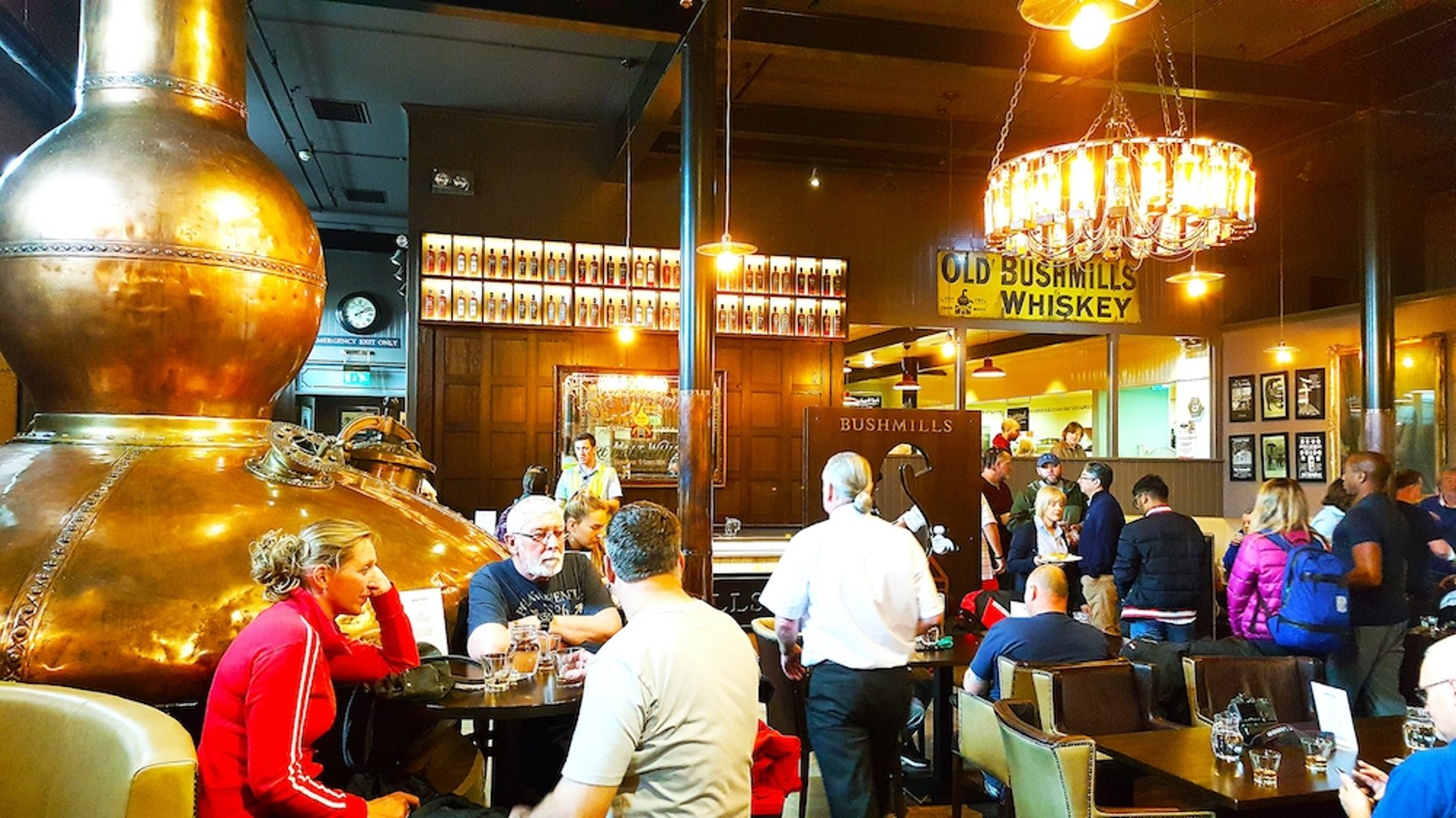 Live royal history
With a rich history of ruling monarchs and fuelling dynasties, England alone has more than 1,500 castles – ranging from imposing medieval fortresses to lavish royal residences. Northern Ireland also has its fair share of castles, some of which (like Audley's Castle) have been used as Game of Thrones film locations.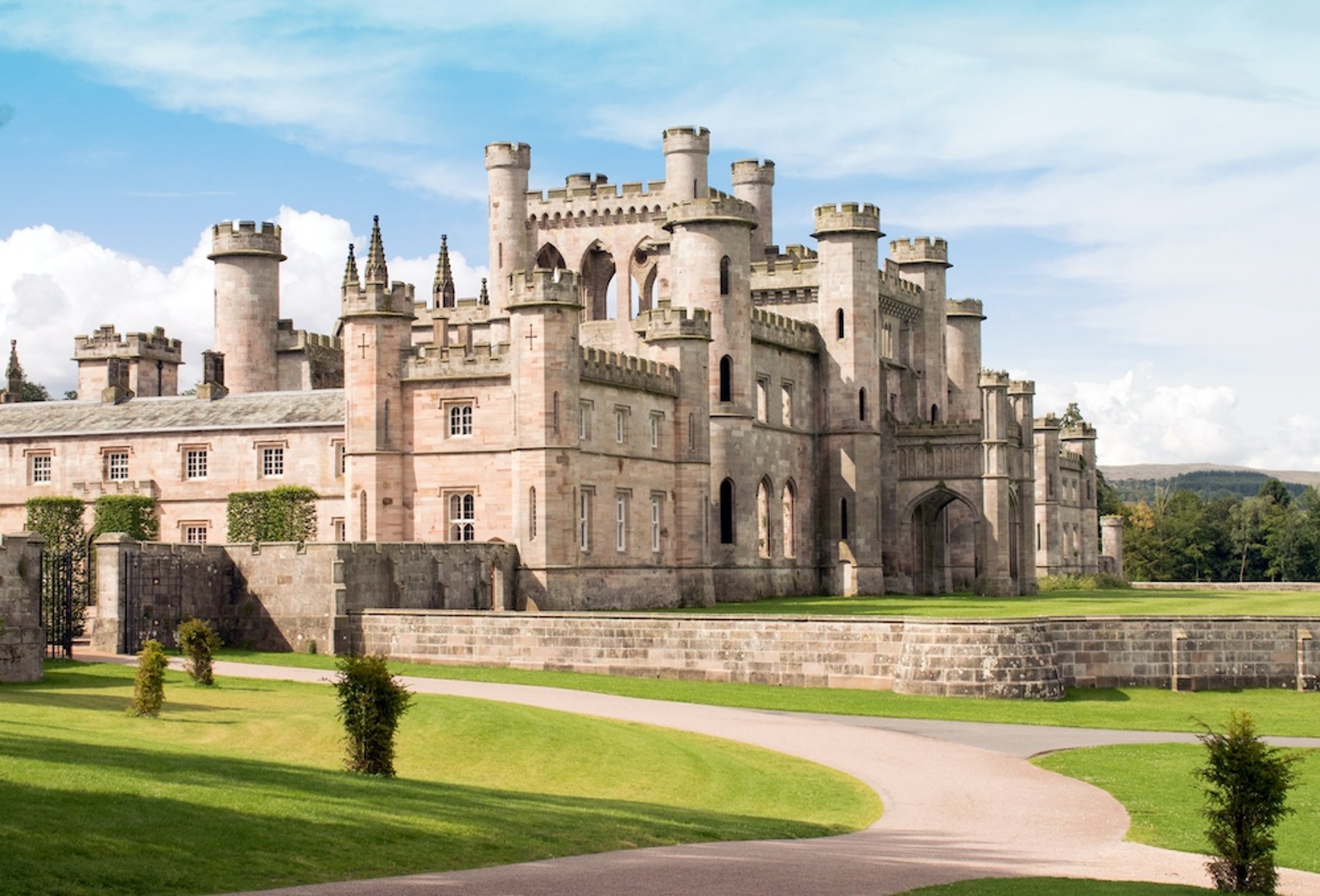 Head to the pub
The pub is part of the British identity. Simply enter its warm, cosy surroundings, sip and ice-cold pint and feel your troubles melt away. All English, and Northern Irish, towns, cities and villages will have their local-loved haunts – and you should always try the local brews. Order a fish and chips or steaming hot pie for the true local experience.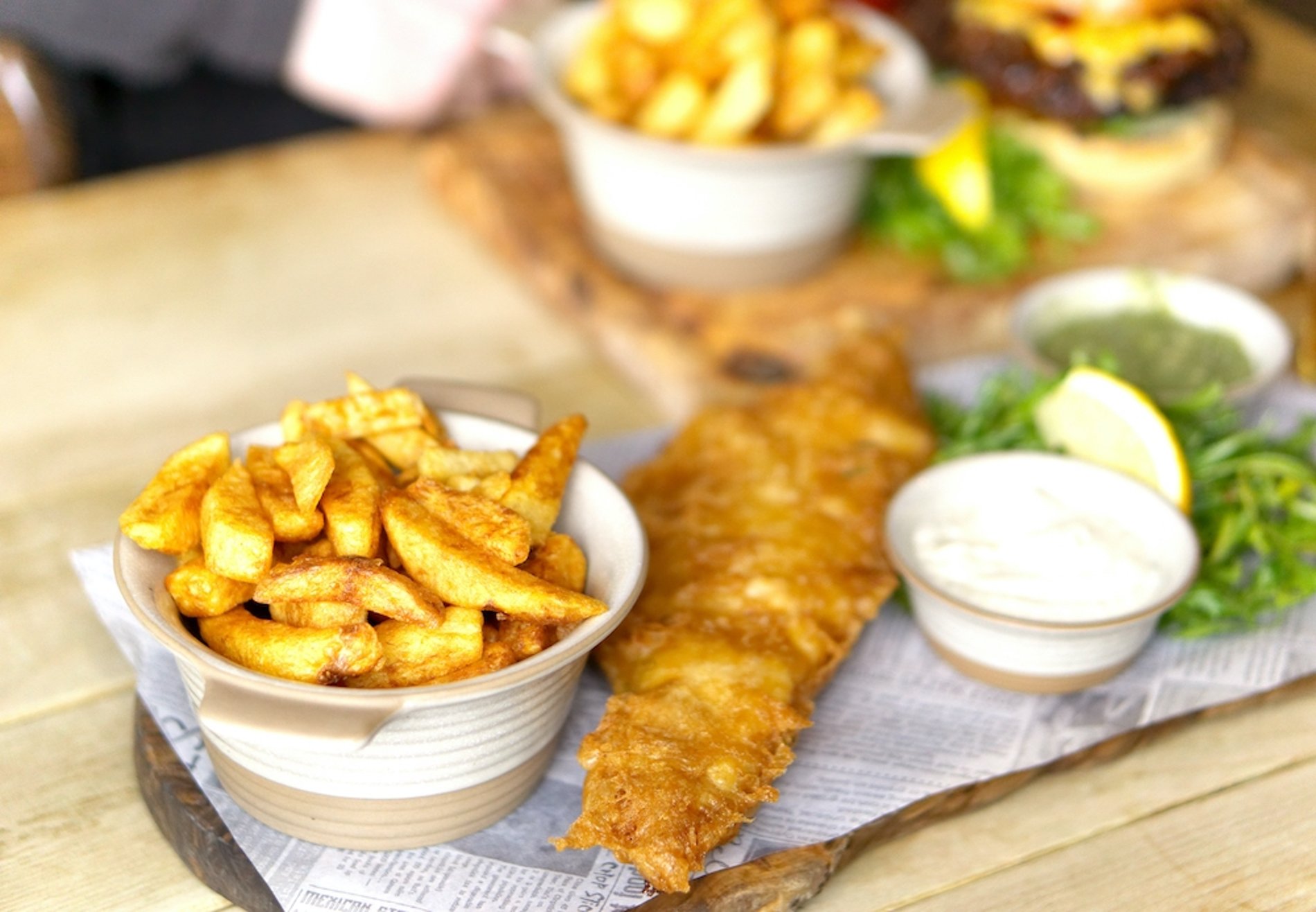 Get outdoors
England and Northern Ireland have some of the most spectacular scenery in the world, made up my green national parks, craggy coastlines and mountain ranges. In England, there's the Peak District, Dartmoor National Park and the Yorkshire Moors, while Northern Ireland has the Causeway Coast.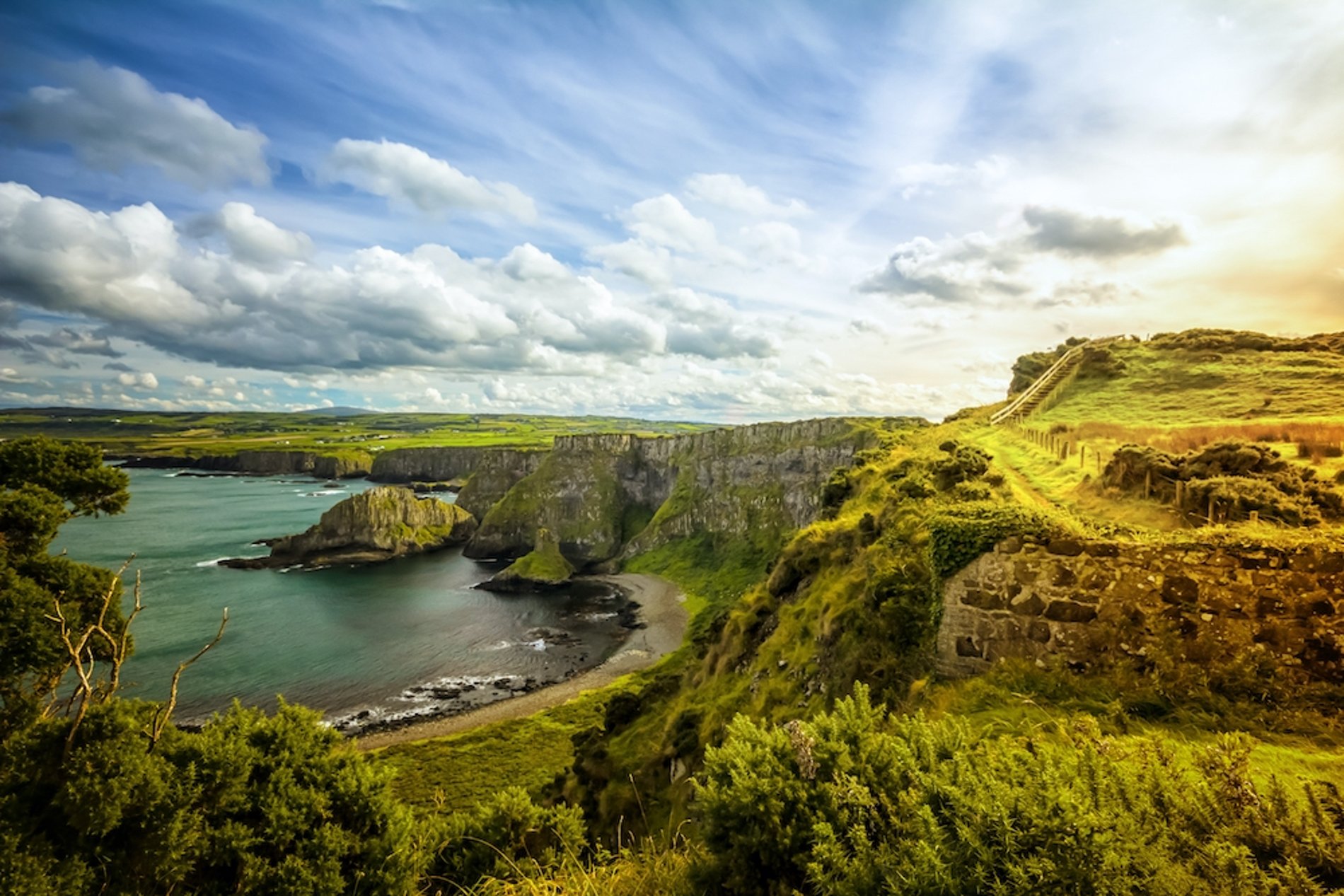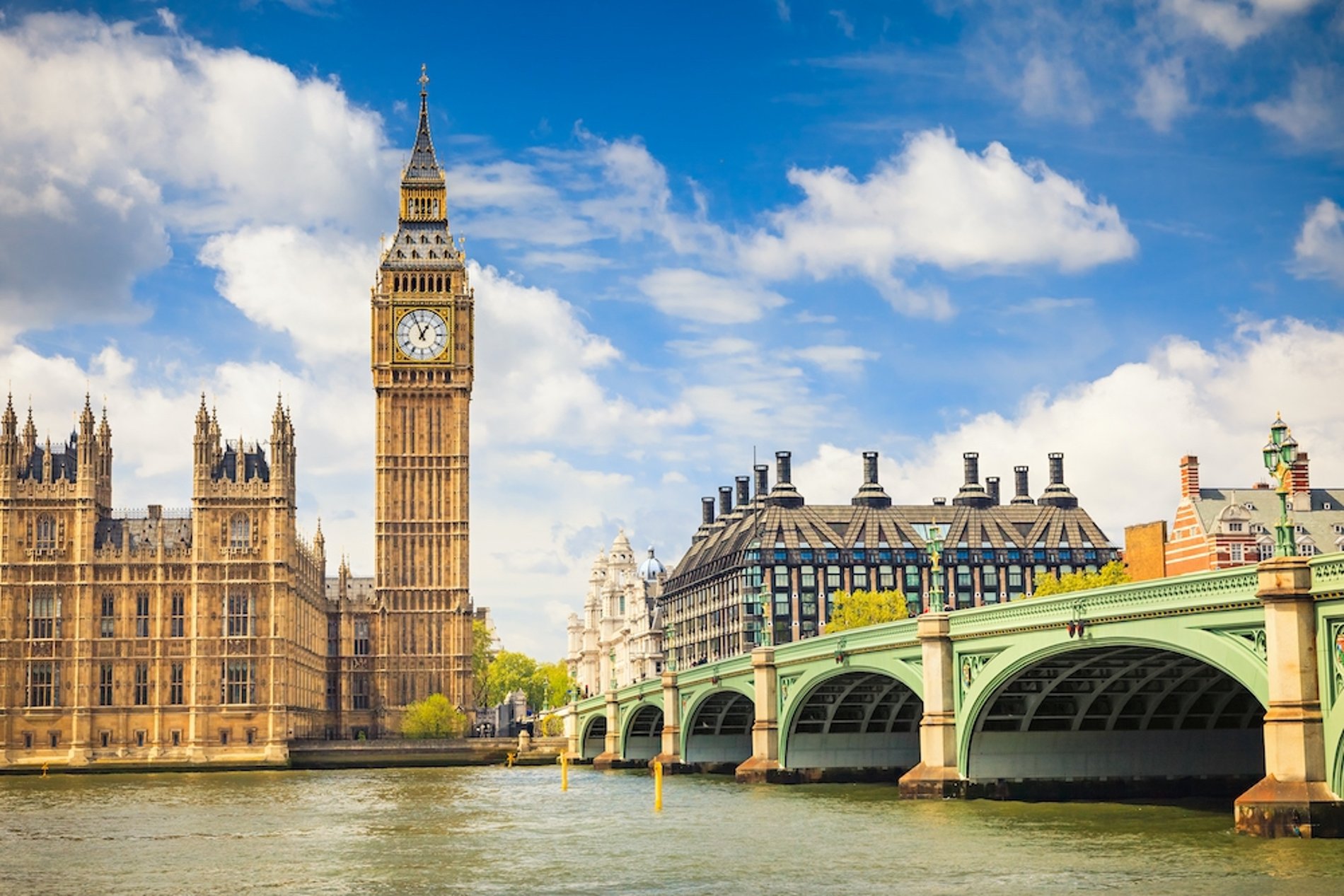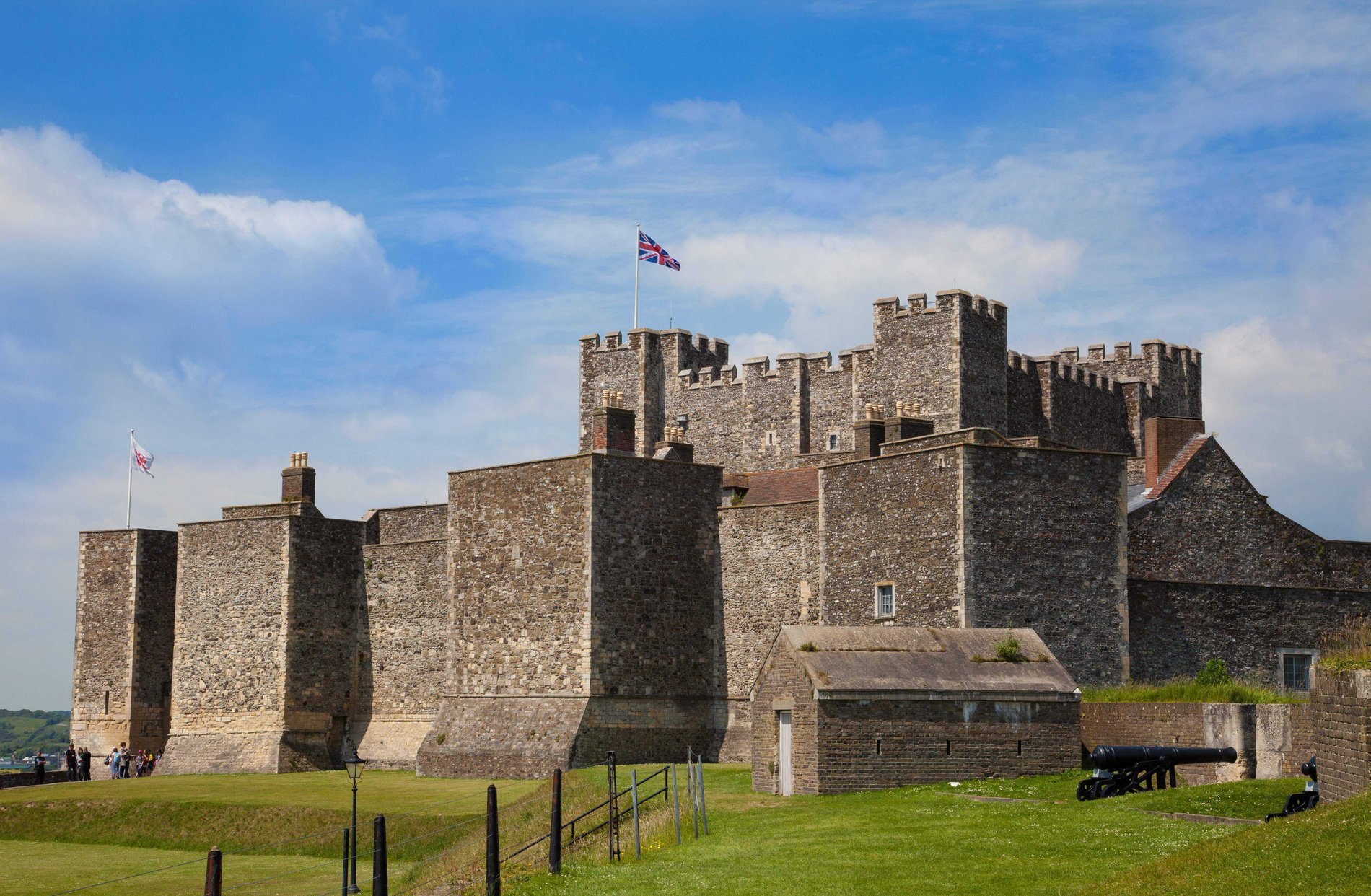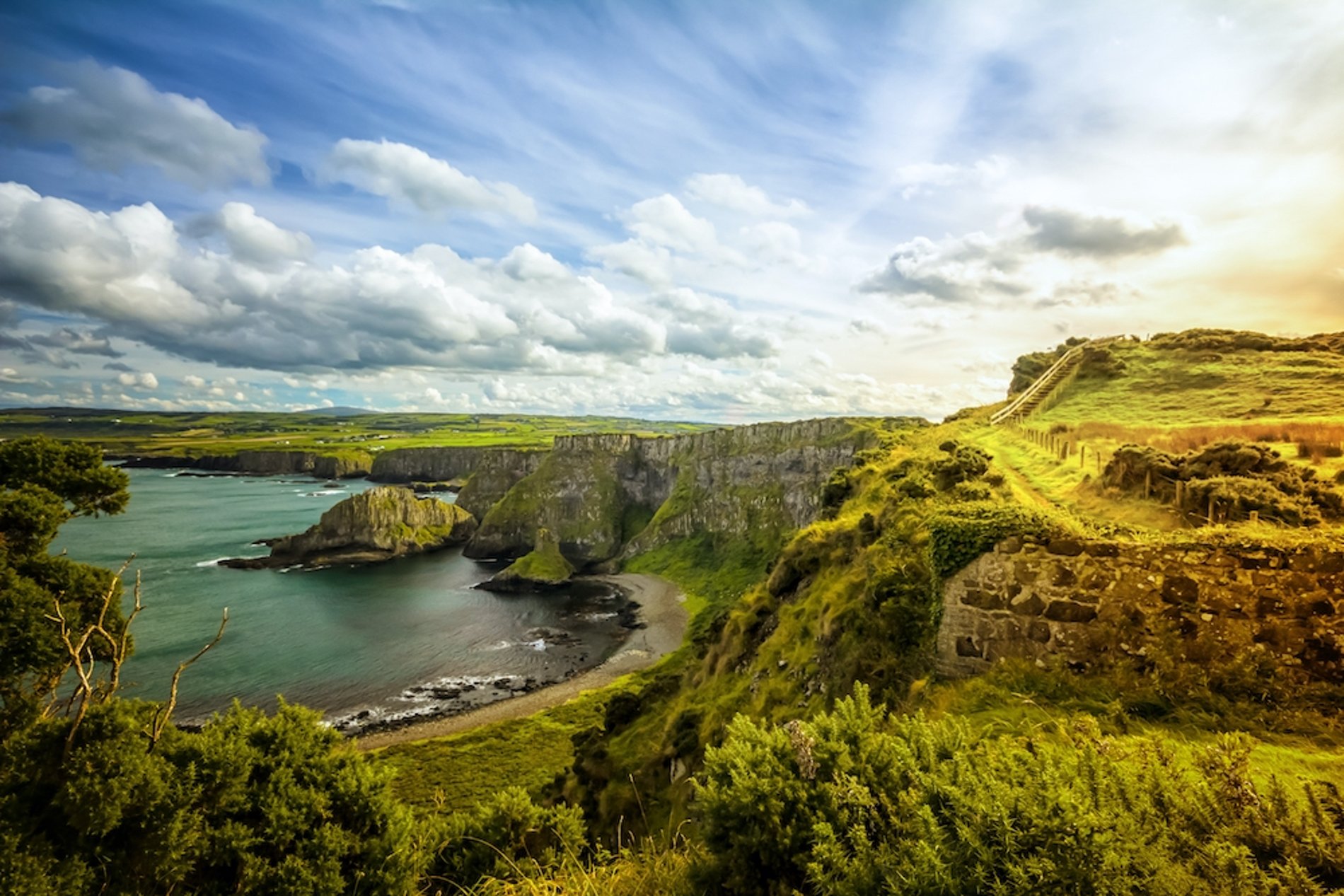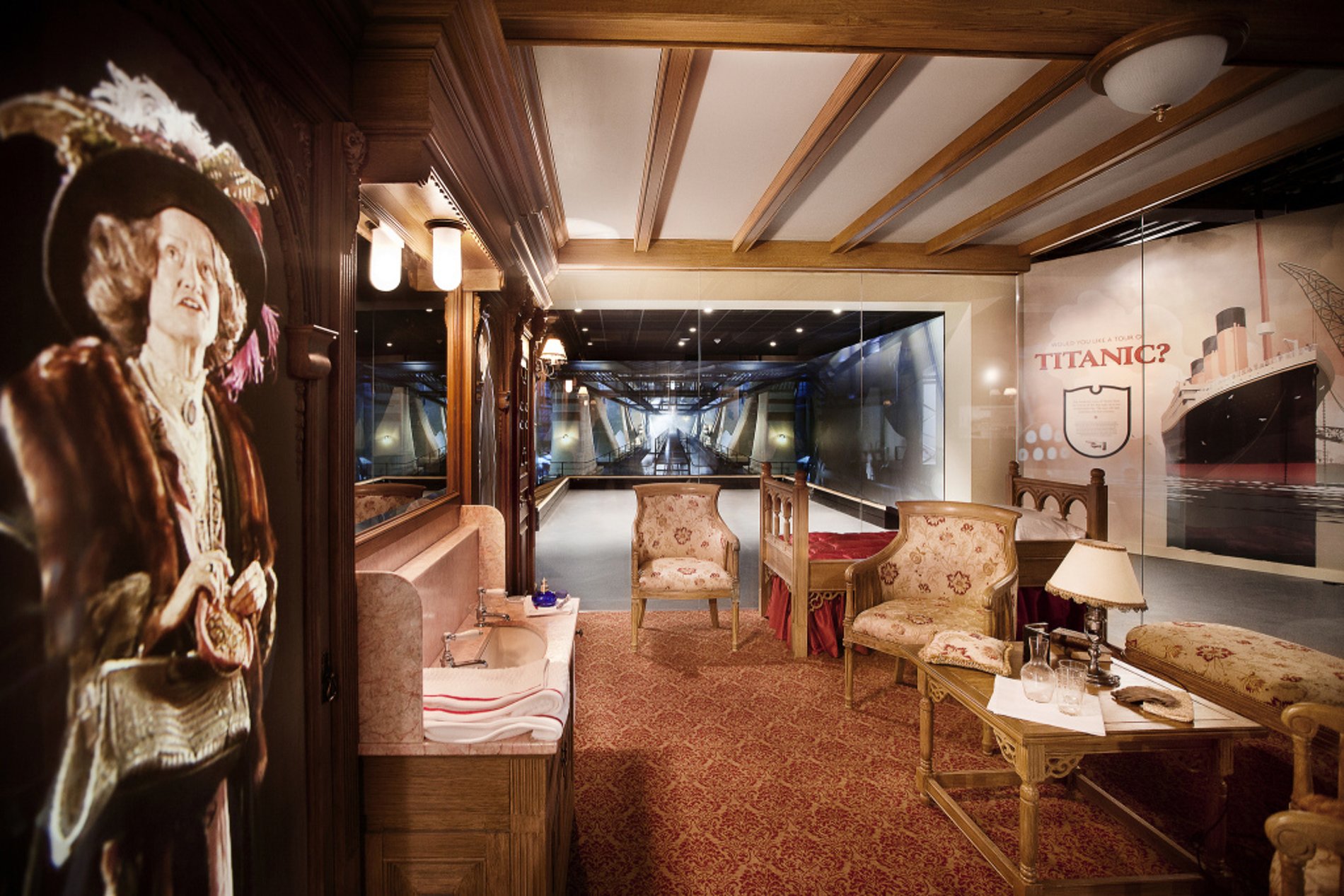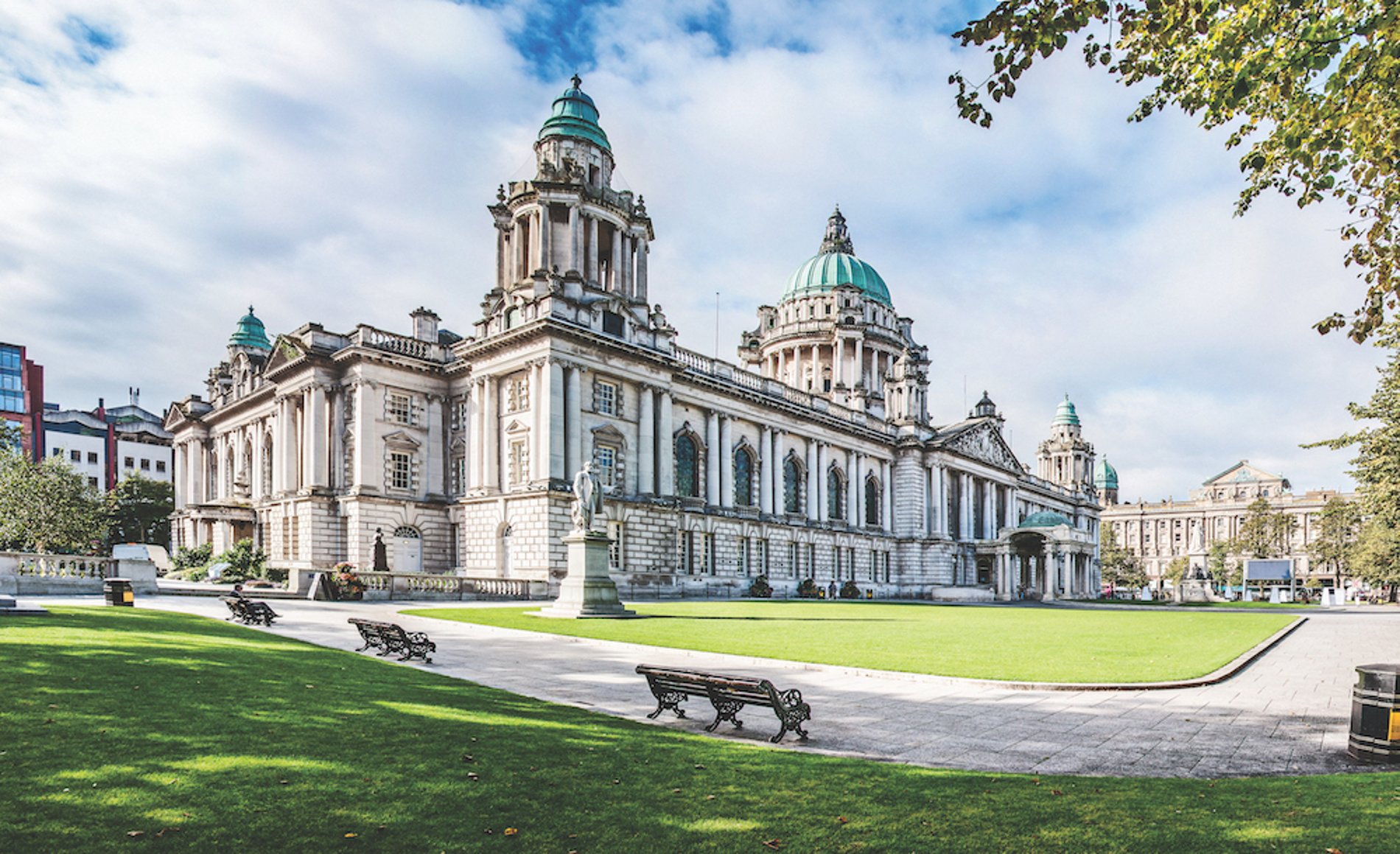 Belfast's handsome City Hall is testament to an illustrious history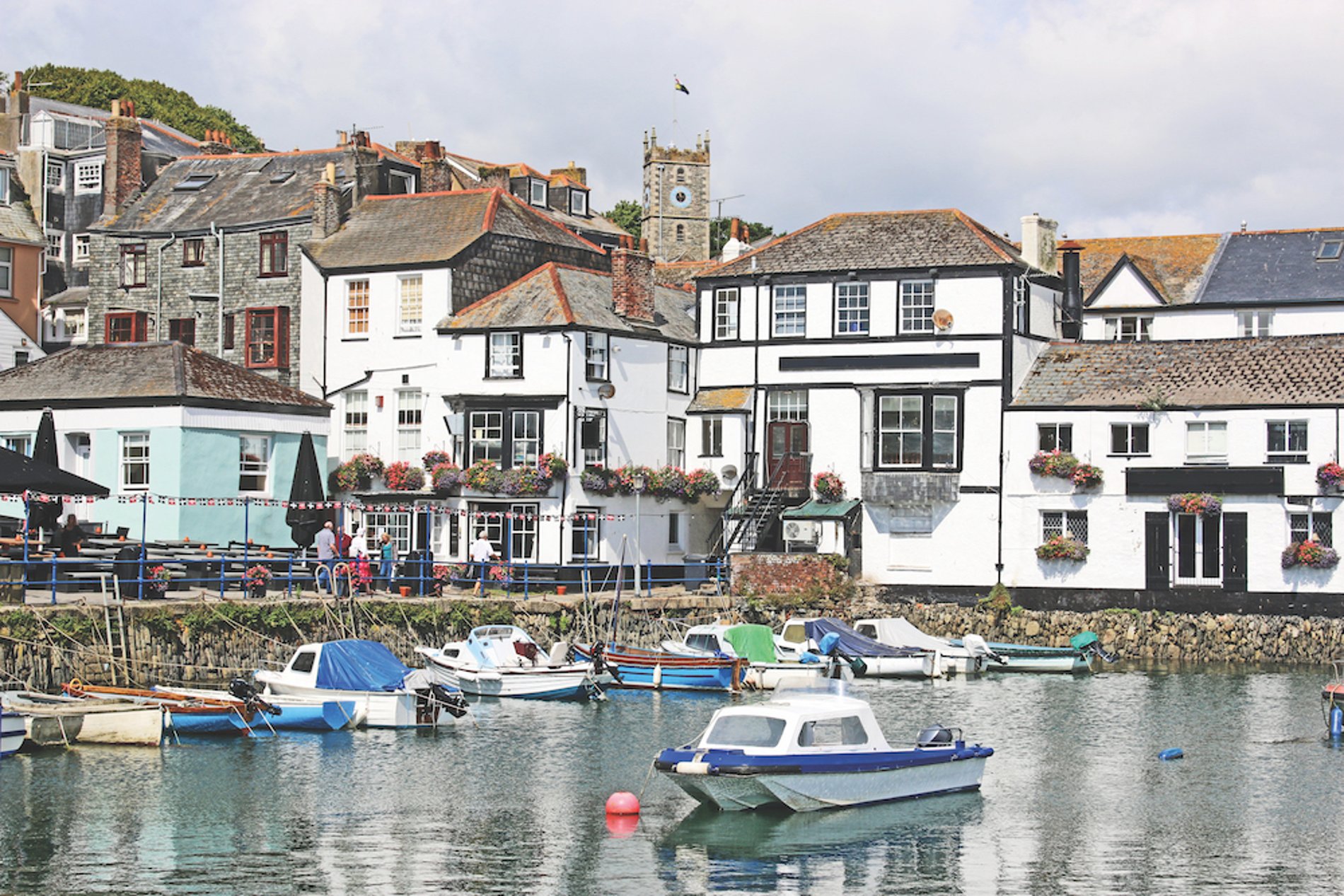 Pretty Falmouth welcomes yachts
– and cruise ships