Search for your ideal Cruise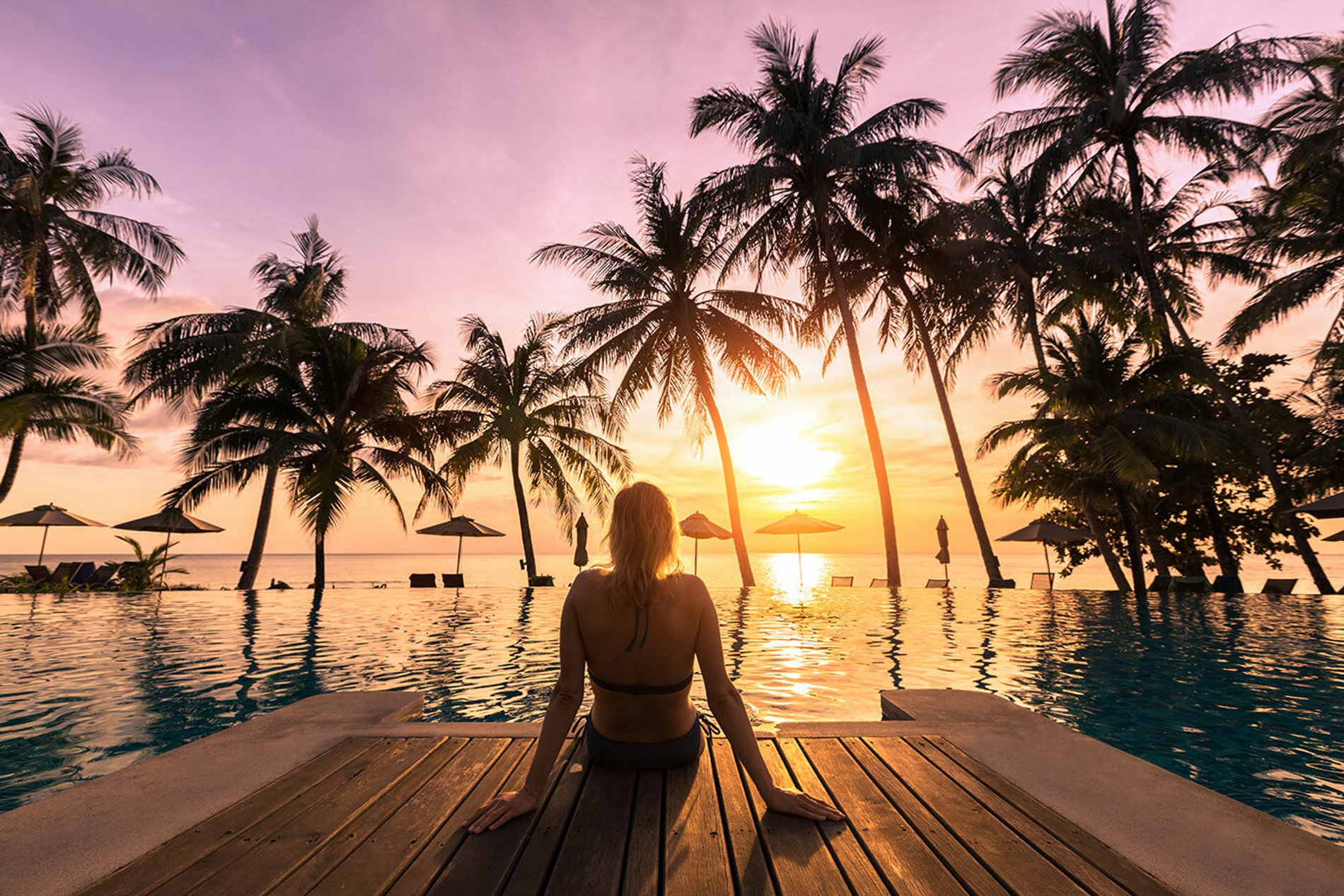 Which Is The Best Caribbean Island For You To Cruise?
With 7,000 sun-kissed Caribbean islands to choose from, which one will float your boat?
With their picture-perfect beaches, rich history and fabulous fusion food, it's no wonder the Caribbean islands are such a favourite among cruisers. And with many of the world's biggest ships regularly visiting – including Royal Caribbean's jaw-dropping Symphony of the Seas – there's plenty to get excited about on board, too.
Best for easy access, the northern Caribbean and the Bahamas are a quick hop from Florida. Some of the region's most popular ports of call are found in the western Caribbean and on the east coast of Mexico, while beach-lovers should head for the eastern Caribbean, famed for its soft sands and sparkling waters.
Those who want to escape the crowds – still just possible – should head for the south. So where will you find your very own island paradise? Read on for our pick of the best Caribbean islands – and the Caribbean cruises that will take you there.
Best Caribbean islands for…first timers
Sweet St Lucia
Best for…Nature
Cruise ships pass the striking twin peaks of the volcanic Pitons as they enter the port of this lovely lush island, where the fauna and flora-filled forests and pristine beaches keep visitors returning year after year. Hop on an aerial tram to explore the tree canopy, wallow in the old French colonial capital Soufrière's bubbling hot volcanic springs, or shop and dine in Marigot Bay (we love Julietta's, which serves great conch fritters).
Get on board
7-night Southern Caribbean Cruise aboard Celebrity Summit round-trip from San Juan via St Lucia, Barbados and Aruba, departing on 30 January 2021, from £584, celebritycruises.co.uk
20-night 'Caribbean Explorer' cruise aboard Sky Princess, round trip from Fort Lauderdale via St Lucia and Barbados, departing 30 November 2020, from £1,939, princess.com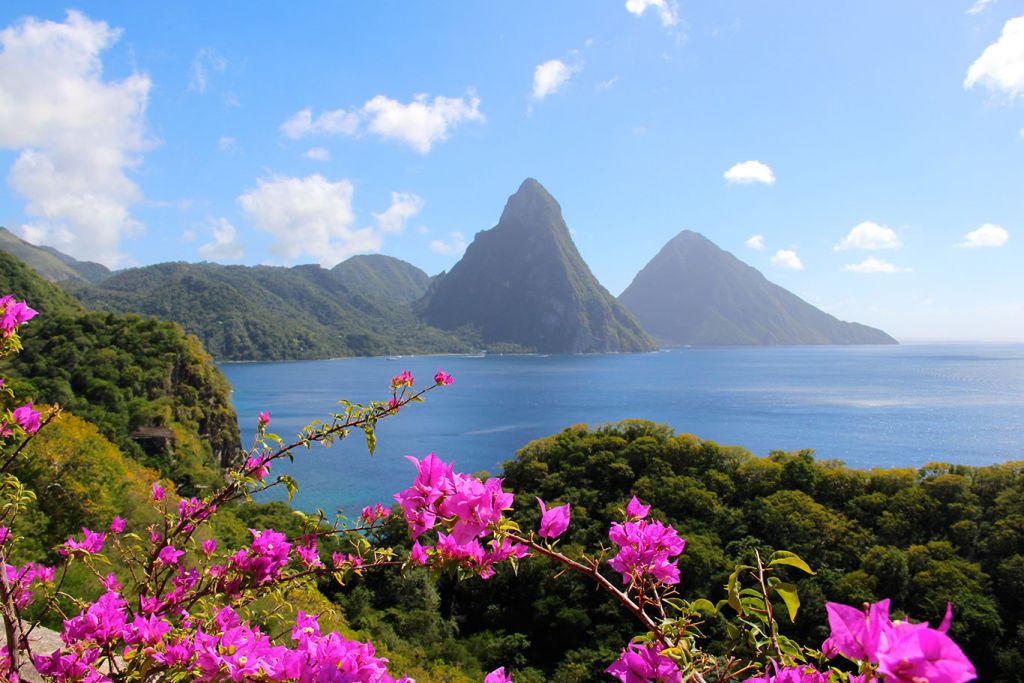 Glorious Grenada
Best for…Foodie fans
Home to numerous nutmeg plantations that have earned it the title of Spice Island, pretty Grenada offers fauna-filled rainforests, sweeping sand beaches and pretty hamlets. In fact, it's like a highlights reel of everything the Caribbean does best. Dive deep to discover its spectacular underwater sculpture park, drive through winding roads to beautiful Anse Bay, sample the local brews at a historic rum distillery or learn all about spices on a local plantation.
Get on board
7-night 'Southern Caribbean Holiday' cruise aboard Enchantment of the Seas, round trip from Puerto Rico via Grenada, Barbados, Dominica, Antigua and St Thomas, departing 19 December 2020, from £475, royalcaribbean.co.uk
7-night Caribbean & Southern Caribbean cruise aboard MSC Splendida, round-trip from Martinique via Barbados, Port of Spain and Grenada, departing on 26 December 2020, from £1,209, msccruises.co.uk
Jamming Jamaica
Best for…Nightlife
Known as the birthplace of reggae, the Caribbean's third-largest island is a magical wonderland of lush forests, tropical beaches, coral reefs, rum plantations and spicy jerk chicken. A visit to Bob Marley's house – now a museum – in Kingston is a must, as is a night out on Montego Bay's Hip Strip (check out the Blue Beat Ultra Lounge) and a few lazy days spent sunbathing on Negril's palm-lined beaches with a rum cocktail in your hand.
Get on board
7-day Western Caribbean from New Orleans cruise aboard Carnival Glory, round-trip from New Orleans via Grand Cayman and Montego Bay, departing on 7 March 2021, from £450 cruise only, carnival.com
7-night Pride of Panama cruise aboard Marella Discovery, round-trip from Montego Bay via Cartagena(Columbia) and Colon (Panama), departing on 12 January 2021, from £1,395, tui.co.uk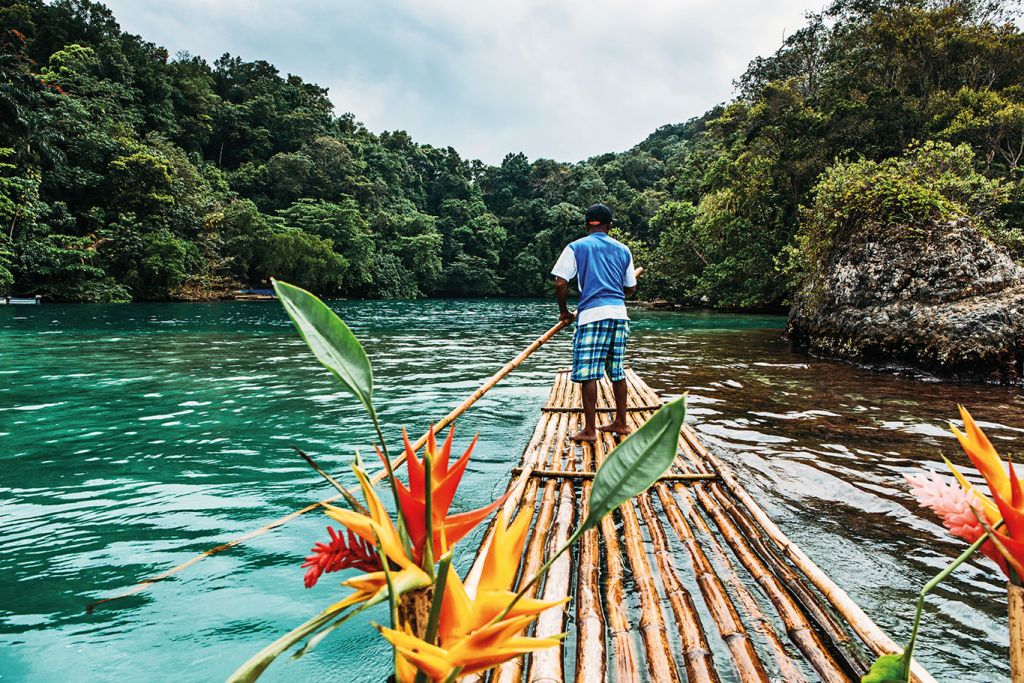 Beautiful Barbados
Best for…History and culture
From its historic capital, packed with British colonial architecture, to its white sand beaches and pristine seascapes where hundreds of shipwrecks are just waiting for divers to explore, Barbados offers attractions for all ages and interests. While you're there, stroll through the Kensington Oval – home of West Indies cricket – explore the stunning Andromeda Botanic Gardens and visit the island's 17th-century plantation houses – especially the grand St Nicholas Abbey.
Get on board
• 10-night 'West Indies Explorer' cruise aboard Viking Star, round trip from San Juan via Barbados and Antigua, departing 20 December 2020, from £3,290, vikingcruises.co.uk
• 7-night 'Windward Islands' cruise aboard Royal Clipper, round trip from Barbados via Dominica and Martinique, departing 12 December 2020, from £1,470, starclippers.co.uk
Vibrant St Vincent & The Grenadines
Best for…Divers
Expect a soca/calypso backbeat and pristine white beaches when you visit the 32 islands and cays that make up this dreamy archipelago of secluded – and often deserted – havens in the eastern Caribbean. Divers will love the Tobago Cays marine park, while landlubbers can visit the leafy descendant of Captain Bligh's original breadfruit tree or sample the national dish of fried jackfish. And if you're a Pirates of the Caribbean fan, many of these landscapes will look distinctly familiar…
Get on board
• 14-night Caribbean cruise aboard Britannia, round-trip from Barbados via Bonaire, St Vincent and Grenada, departing on 1 January 2021, from £1,849 including flights, pocruises.com
• 32-night 'Idyllic Islands of the Caribbean' cruise aboard Black Watch, round trip from Liverpool via Mayreau and Bequia (Grenadines), departing 6 November 2020, from £3,699, fredolsencruises.com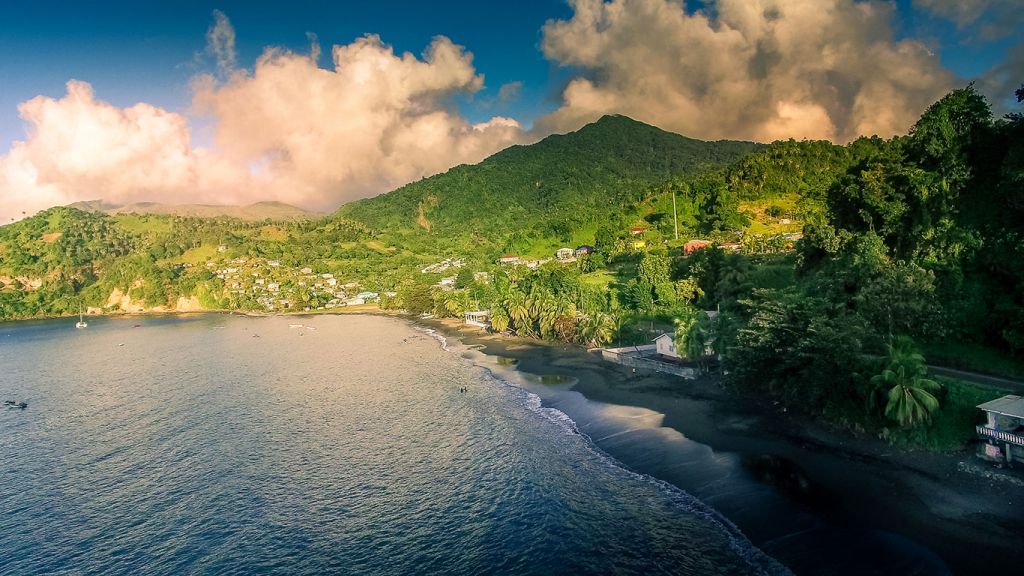 Charming Turks & Caicos
Best for…Beach fans
Regularly nominated as one of the world's best beaches, Grace Bay on the gateway island of Providenciales is just one among countless attractions offered by these two groups of dazzlingly beautiful islets. Hollywood stars including Bruce Willis have their holiday homes here, and you can celebrity-spot in Grand Turk's capital, Cockburn Town, or take a boat to visit the breathtaking Conch Bar caves and dive down to explore sealife-rich reefs.
Get on board
• 8-night 'Southern Caribbean' cruise aboard Carnival Horizon, round trip from Miami via Grand Turk and Aruba, departing 25 January 2020, from £625, carnival.com
• 14-night 'Caribbean and Central America' cruise aboard Silver Shadow, from San Juan, Puerto Rico, to Fort Lauderdale via Grand Turk, departing 4 December 2020, from £4,410, silversea.com
A-list Antigua
Best for…Luxury and glamour
Forming a twin-island nation with neighbouring Barbuda, this coral-ringed haven was a base for Admiral Horatio Nelson in the 18th century. Today it's renowned for its yachting regattas
and lively cultural and nightlife scene. Don't miss the sunset views and steel bands at Shirley Heights, overlooking beautiful English Harbour; make time to go snorkelling among Barbuda's spectacular reefs, and enjoy a historic day out among the gracious Georgian buildings of Nelson's Dockyard.
Get on board
14-night 'Islands of the Caribbean with Colombia' cruise aboard Braemar, from Dominican Republic to Barbados via Colombia, Curaçao, Bonaire, St Maarten, St Kitts, Antigua & Barbuda, St Lucia and Grenada, departing 21 January 2021, from £2,499 including flightsm fredolsencruises.com
7-night 'Southern Caribbean' cruise aboard Freedom of the Seas, round trip from San Juan via St Thomas and Antigua, departing 10 May 2020, from £619, royalcaribbean.co.uk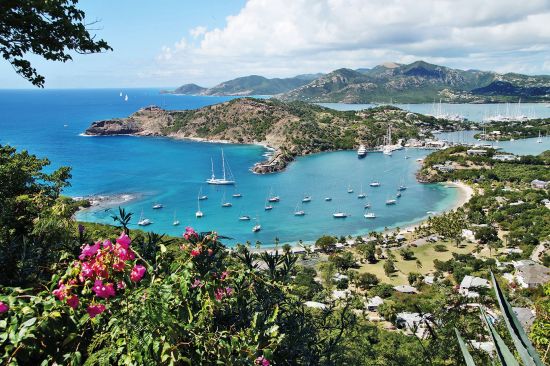 Buzzy Bahamas
Best for…Families
Scattered across the Atlantic between Cuba and Miami – but still enjoying a Caribbean climate – this archipelago of some 700 islands and cays is a family-friendly destination that offers an exciting range of activities for all ages. The capital, Nassau, is known for its pastel-coloured colonial buildings, and the food and drink scene is pretty good too. But the big attraction here is the beaches (see our stunning cover of Eleuthera Island) where you can swim with the famous local pigs or explore stunning coral reefs on a snorkelling or diving trip.
Get on board
• 5-night 'Bahamas and Florida' cruise aboard Norwegian Sky, round trip from Miami via Grand Bahama, departing 29 January 2020, from £699, ncl.com
• 3-night 'Halloween on the High Seas' cruise aboard Disney Dream, round trip from Port Canaveral via Nassau, departing 10 October 2020, from £1,555, disneycruise.disney.go.com
Best Caribbean islands for…second time visitors
Trinidad & Tobago
Best for…Thrill-Seekers
In Port of Spain, Trinidad's lively capital, expect a bite-sized sample of the Caribbean's exhilarating blend of cultures, cuisines and history. Learn about music – this is the birthplace of the steel-pan sound – and sample authentic macaroni pie, pelau and other Creole delights in one of Trini's laidback restaurants. Then take a trip to pristine neighbour Tobago, renowned for its golden sand beaches, where the western hemisphere's oldest rainforest reserve is a nature-lover's paradise.
Get on board
• 14-night 'Caribbean & Southern Caribbean' cruise aboard MSC Preziosa, round trip from Barbados via Trinidad and Guadeloupe, departing 17 March 2020, from £1,959, msccruises.co.uk
• 24-night 'Amazon and Beyond' cruise aboard Oceania Insignia, round trip from Miami via Trinidad and Manaus (Brazil), departing 10 November 2020, from £4,909, oceaniacruises.com
Best Caribbean islands for…new destination seekers
Secluded Iles des Saintes
Best for…Peace and quiet
Far from the madding crowd – and then some – Iles des Saintes is a string of Caribbean islands with a strong French flavour that offers a slice of paradise just off the southwest coast of Guadeloupe. Copy the islanders and sip sirop de batterie – the local drink of rum, lime and sugar-cane syrup – as you sit on the terrace of a Latin-style cafe, or just enjoy a day on one of Terre-de-Haut's gloriously picturesque beaches.
Get on board
• 7-night 'Leeward Islands' cruise aboard Star Flyer, round trip from St Maarten via Iles des Saintes, departing 11 January 2020, from £1,290, starclippers.com
• 24-night 'Transoceanic' cruise aboard Silver Shadow, from Barcelona to San Juan via Iles des Saintes, departing 10 November 2020, from £7,400, silversea.com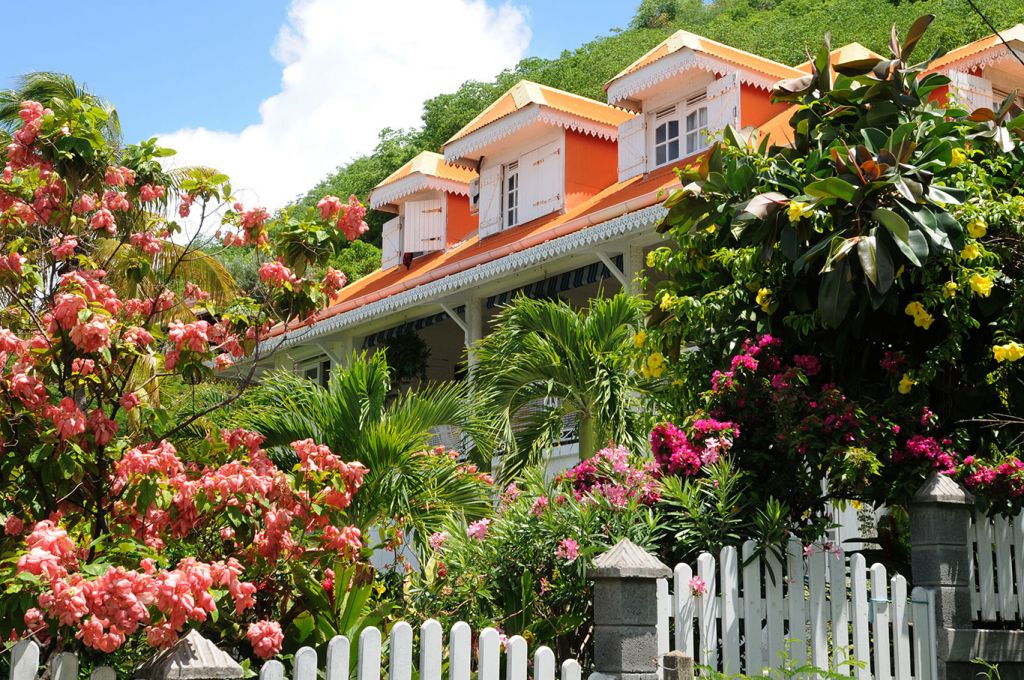 Timeless Tortola
Best for…Rum
If you love a laidback lifestyle and undeveloped beaches, Tortola, largest of the British Virgin Islands, is for you. Once the home base of infamous pirate Blackbeard, it's still famous for its rum, made at the historic Callwood Distillery. On a cruise excursion you can sunbathe on bone-white beaches at Smuggler's Cove, hike through Sage Mountain National Park or watch the yachties at play in Nanny Cay.
Get on board
32-day Amazon Explorer cruise aboard Volendam, round-trip from Fort Lauderdale via Tortola, Saint Martaan and the Amazon River, departing on 19 November 2020, from £4,149, hollandamerica.com
7-day Eastern Caribbean from Miami cruise aboard Norwegian Joy, round-trip from Miami via Dominican Republic, US Virgin Islands and Tortola, departing on 7 November 2020, from £1,179 cruise only, ncl.com
And what about Cuba?
Best for…Music
You'll be glad to know that the recent US ban on cruises to Cuba only affects ships based in the USA, so you can still visit this fascinating island on cruises that depart from other ports worldwide.
Get on board
Fred Olsen 13-night 'Classic Caribbean & Havana Highlights' cruise aboard Braemar, from Bridgetown to Santo Domingo via Kingstown and Havana, departing 10 December 2020, from £2,099, fredolsencruises.com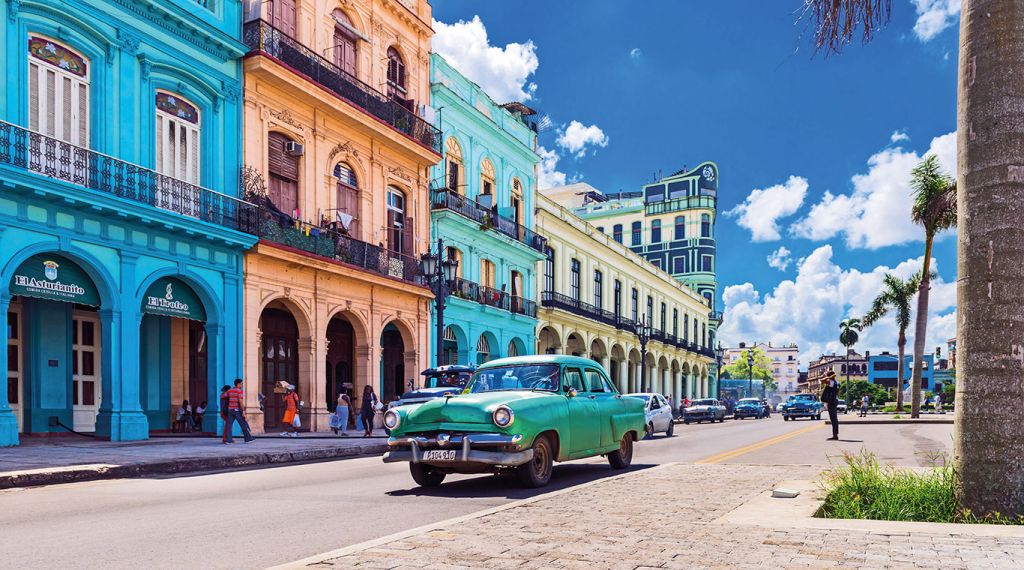 Travel Advice
Money
Although each Caribbean country has its own currency, US dollars are accepted almost everywhere except Cuba.
Visas
UK citizens do not require visas to visit most Caribbean countries, but you'll need a passport valid for six months after entry.
Local customs
Views on the LGBT community are conservative in most Caribbean countries. There are severe penalties for drug offences, and visitors should be aware that camouflage clothing is unwelcome – and even illegal – on certain islands.
What to bring back
Pearls from Princess Cays, hot sauce from Nassau, straw hats from Turks & Caicos, woven baskets from Belize and silver from Mexico are just some of the must-buy souvenirs during a Caribbean cruise.
When to go
The peak – and most expensive – season for Caribbean cruising is December to April. Prices are generally much lower between June and November, when you can expect some rain.
Insider's tip
Fran Rizzi, a senior executive at Viking Cruises, says: 'Pick a Caribbean itinerary that has no days at sea, thus maximising your time at each destination and ensuring you get a true flavour of these incredible islands.'