Caribbean cruises
Caribbean cruises are hugely popular and are an excellent way to explore this incredibly diverse region, from high mountain peaks to shimmering reefs, spicy salsa rhythms to deep rolling reggae, pirate hideouts to sugar-sand beaches. A Caribbean cruise helps travellers discover a lively and intoxicating melting-pot of people and places spread over 7000 islands. But, for all they share, there's also much that makes each Caribbean island unique. Can there be a greater contrast than between bustling Barbados and the time-warped Cuba? Or between booming British-oriented St Kitts and its sleepy, Dutch-affiliated neighbour Sint Eustatius, just across a narrow channel? Most of the Caribbean islands offer a vast selection of things to see and do on Caribbean cruises. One day you could be snorkelling with stingrays off Grand Cayman, on another climbing waterfalls in Jamaica, zip-lining over St Lucia's rainforest canopy, hiking in Dominica, or kayaking along Grenada's indented coast. The wide choice of excursions makes cruising the Caribbean ideal for families and couples alike.
Why choose Caribbean cruises
For many, Caribbean cruises are perfect. The Caribbean is one of the world's most popular regions for cruises and for good reason. The weather is, of course, a major factor. A Caribbean cruise ship voyage comes with the promise of tropical heat and sunshine – a big draw, particularly in the peak winter season. Then there is the Caribbean's geographical makeup – seemingly tailor-made for Caribbean sailing holidays, with the islands spaced out to allow passengers to arrive at a new port on a new island most mornings. And importantly, a Caribbean cruise is the best way to see several islands in a single trip. Independent inter-island travel in the Caribbean usually means flying, which can be pricey and a hassle. Cruises to the Caribbean are likely to work out far cheaper, and more relaxing, with no need for constant packing and unpacking. One of the prime draws of a Caribbean cruise is relaxing on a beach and at virtually every port you can do just that.


Find your dream Caribbean cruise
Caribbean cruises: Top Caribbean cruise destinations
Caribbean cruises: Iconic Caribbean cruise ports
Nassau, Bahamas
You can't get much closer to the action than Prince George Wharf at Nassau in the Bahamas on a Caribbean cruise. It's just a few steps to the shops and restaurants on the main drag, Bay Street; Junkanoo Beach is a quick cab ride away; and a 10-minute water taxi ride gets you to idyllic Paradise Island.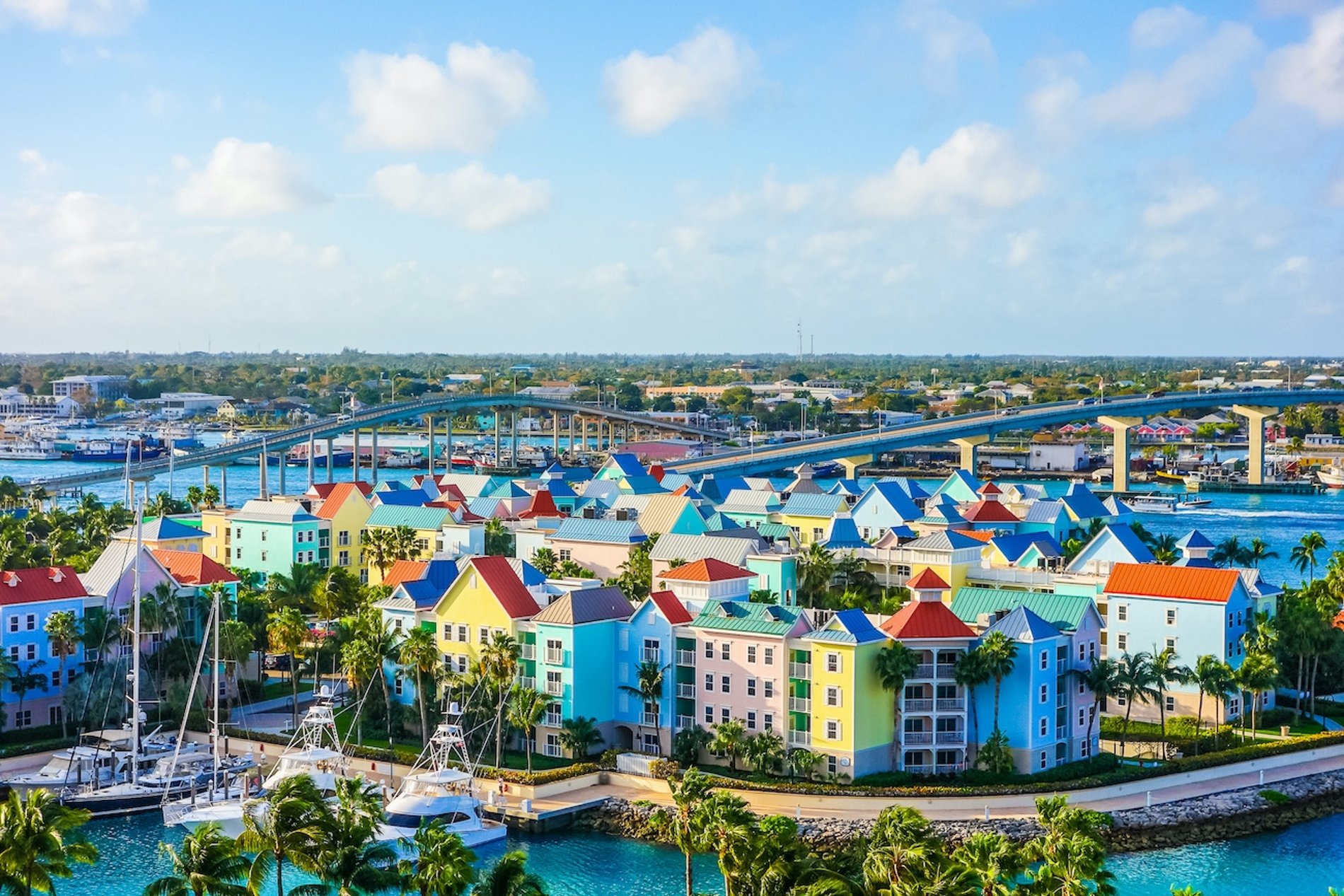 Hamilton, Bermuda
The City of Hamilton is not only the capital of Bermuda, but it's also the island's beating heart and a delightful stop on your Caribbean sailing holidays. A picturesque harbour city graced with shops, museums, galleries and gardens, the city is also a hub for local and international businesses. A perfect place to stop on your cruise, Hamilton bustles with energy, especially come nightfall when the bar scene comes alive. The fun doesn't need to stop when you leave, though. An all-inclusive Caribbean cruise means you can carry on enjoying unlimited drinks on your ship!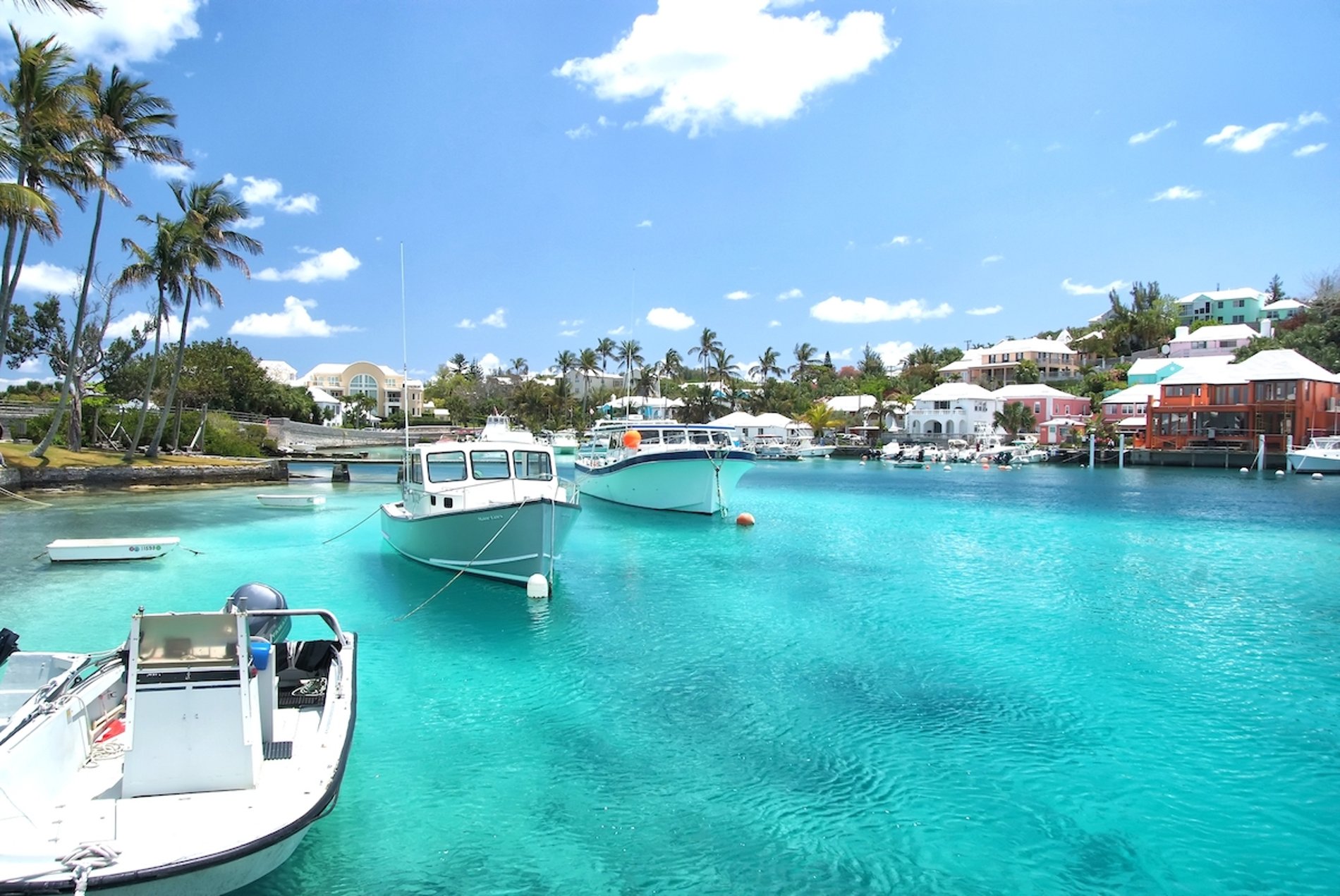 Bridgetown, Barbados
It's easy to see why Bridgetown is a popular stop on Caribbean cruises. The Careenage is a picture-worthy scene of bridges and a boardwalk running along a river dotted with sailboats and catamarans, while waterfront cafés offer sweeping views over the city's iconic Parliament Square. Across the water, bustling colonial-era streets are lined with pastel-coloured duty-free malls and warehouses turned discount stores, and alleys lure pedestrians towards fruit carts or souvenir trinkets. A fly cruise to the Caribbean means you can start your voyage directly from this island if your itinerary permits.
Havana, Cuba
Despite 60 years of withering neglect, Havana is arguably one of the most beautiful cruise stops on Caribbean cruises. On holidays to Havana, you'll uncover a time capsule of Cuban life, from the 16th-century fortifications and crumbling streets of Old Havana to the tree-lined broadways of Vedado. The infectious sounds of the salsa spill out from packed bars onto the cobbled lanes of Old Havana. Daiquiris, mojitos and Cuba Libres flow freely and the unmistakable aromas of Cuban coffee and cigar fill the air.
Montego Bay, Jamaica
Jamaica's most energetic city, Montego Bay, is both a raucous spring-break party town and a destination for those seeking a more low-key adventure on their Caribbean sailing holidays. Known equally for its duty-free shopping, clear water snorkelling, diverse nightlife and natural beauty, Montego Bay makes for a perfect Jamaican cruise.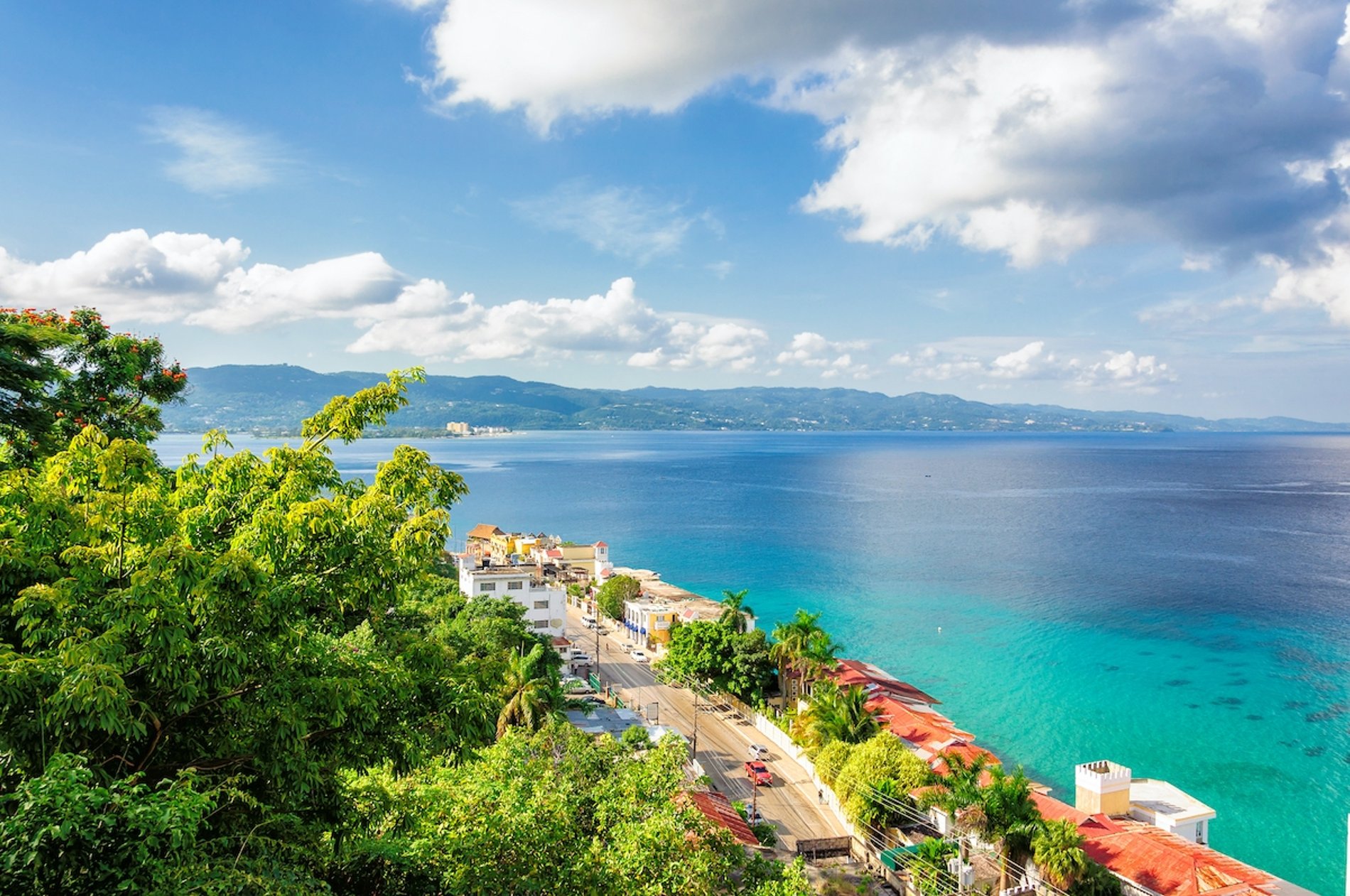 Roseau, Dominica
They say that the true pulse of Dominica beats in Roseau. It may be one of the smallest capitals in the Caribbean, but don't let its size fool you – Roseau is electric with cultural energy. The spicy aroma of Creole home cooking wafts through food stalls at the Roseau Market while reggae beats spill from the windows of centuries-old stone-and-wood buildings and parties erupt around jing ping bands at hotspots. During your Caribbean cruise to Dominica, you'll quickly notice that Roseau doesn't march to the beat of its own drum – it dances.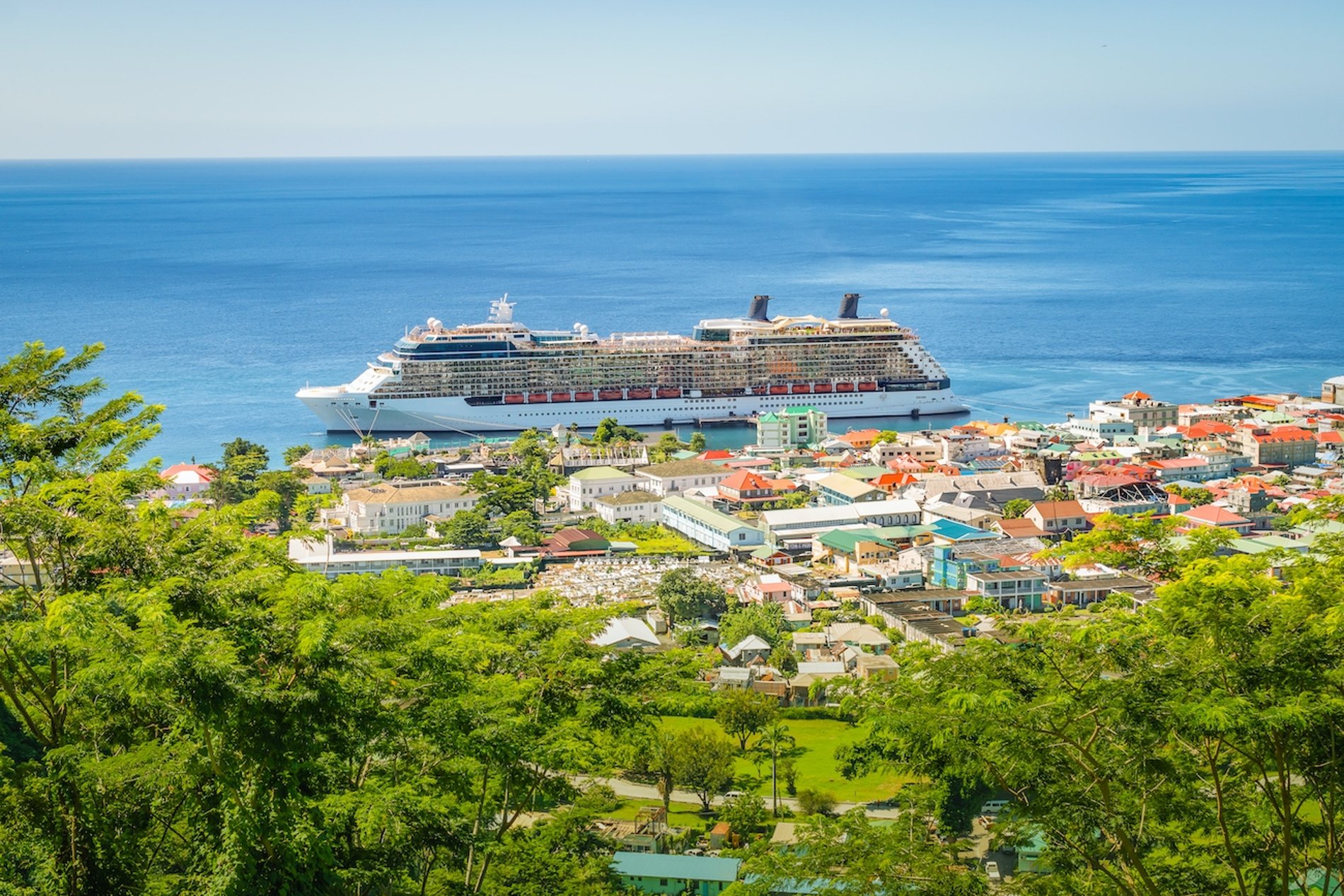 Falmouth, Jamaica
Falmouth is adorned with lush forests and vegetations, long emerald rivers, waterfalls, caves and picture-perfect beaches. Not forgetting the charm of the Jamaican people and their delicious cuisine, the port is certainly a place to go if your Caribbean cruise ship docks here. After a major redevelopment in 2011, the old docking area was officially renamed Historic Falmouth Cruise Port and is now a large retail shopping complex.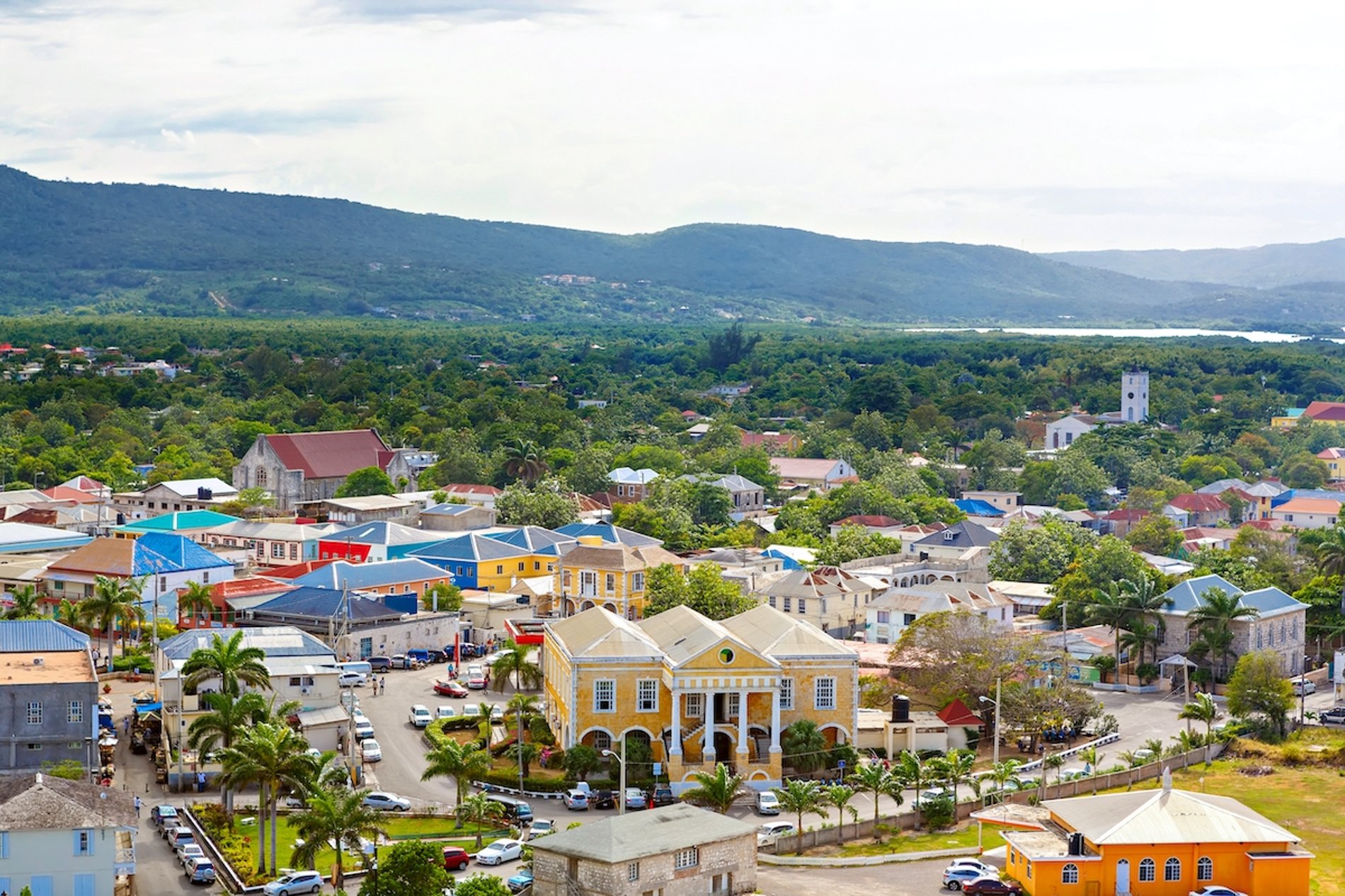 Port Zante, St Kitts
Basseterre, the capital of St Kitts, lies in the centre of the island's south coast and has a dedicated cruise terminal known as Port Zante - perfect for Caribbean cruises. The port lies in the centre of the capital and the main hubs, The Circus and Independence Square, are just a few blocks away. The first takes its name from London's Piccadilly Circus and is where you can always find a taxi, the second used to be known as Pall Mall Square and is now a small public park where you can watch Kittitian life roll by.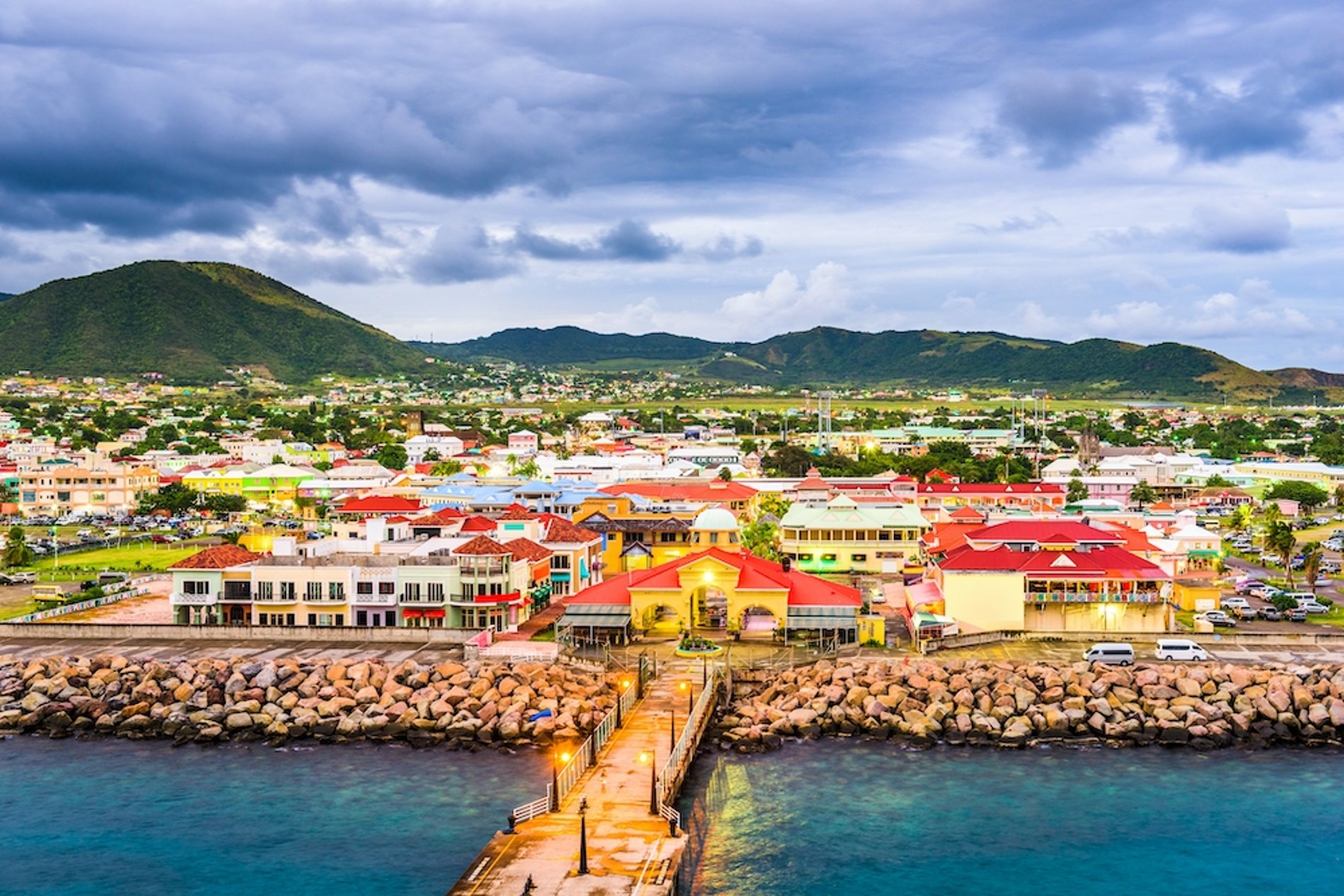 Castries, St Lucia
From dramatic landscapes moulded by ancient volcanoes to sparkling palm-fringed beaches, Castries in St Lucia offers some Caribbean eye candy. In the capital of Castries, you'll find touches of French and British heritage, from the architecture to the cuisine. Take a Caribbean cruise to St Lucia and explore the coast by catamaran, hike to the peaks of the soaring twin Pitons or take a relaxing dip in warm mineral pools heated by the dormant volcano of Soufriere.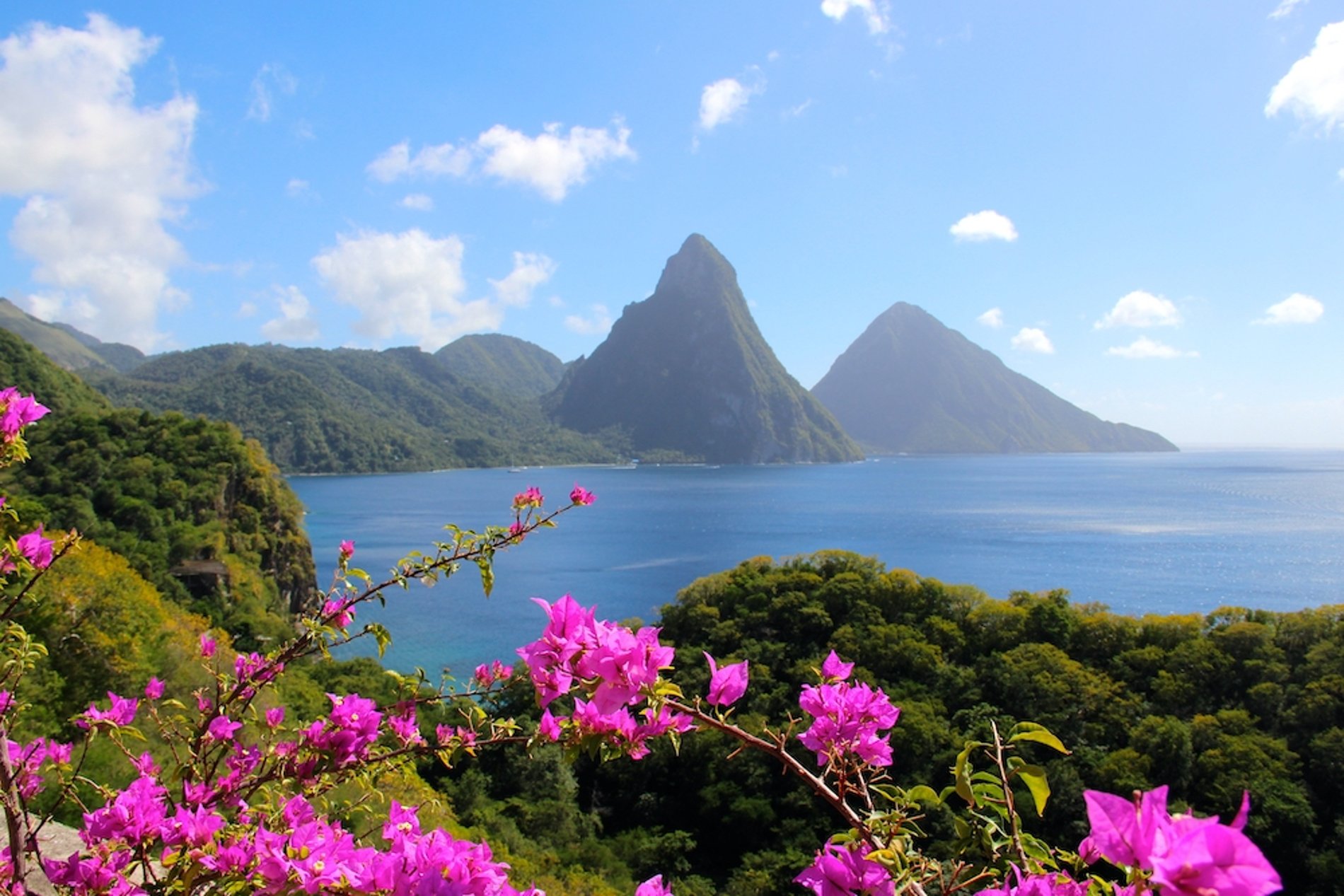 Tortola, British Virgin Islands
Powdery white-sand beaches, lush green mountains, and sheltered, yacht-filled harbours characterise the island of Tortola. The past of the West Indies and the present-day mix and mingle with ruins existing alongside the luxury resorts that draw visitors from around the world on Caribbean sailing holidays. Swim or stroll the secluded palm-shaded white sands of dozens of beaches, including Apple Bay, Brewer's Bay, Smuggler's Cove, Long Bay Beach, Elizabeth Beach and Josiah's Bay Beach to name just a few.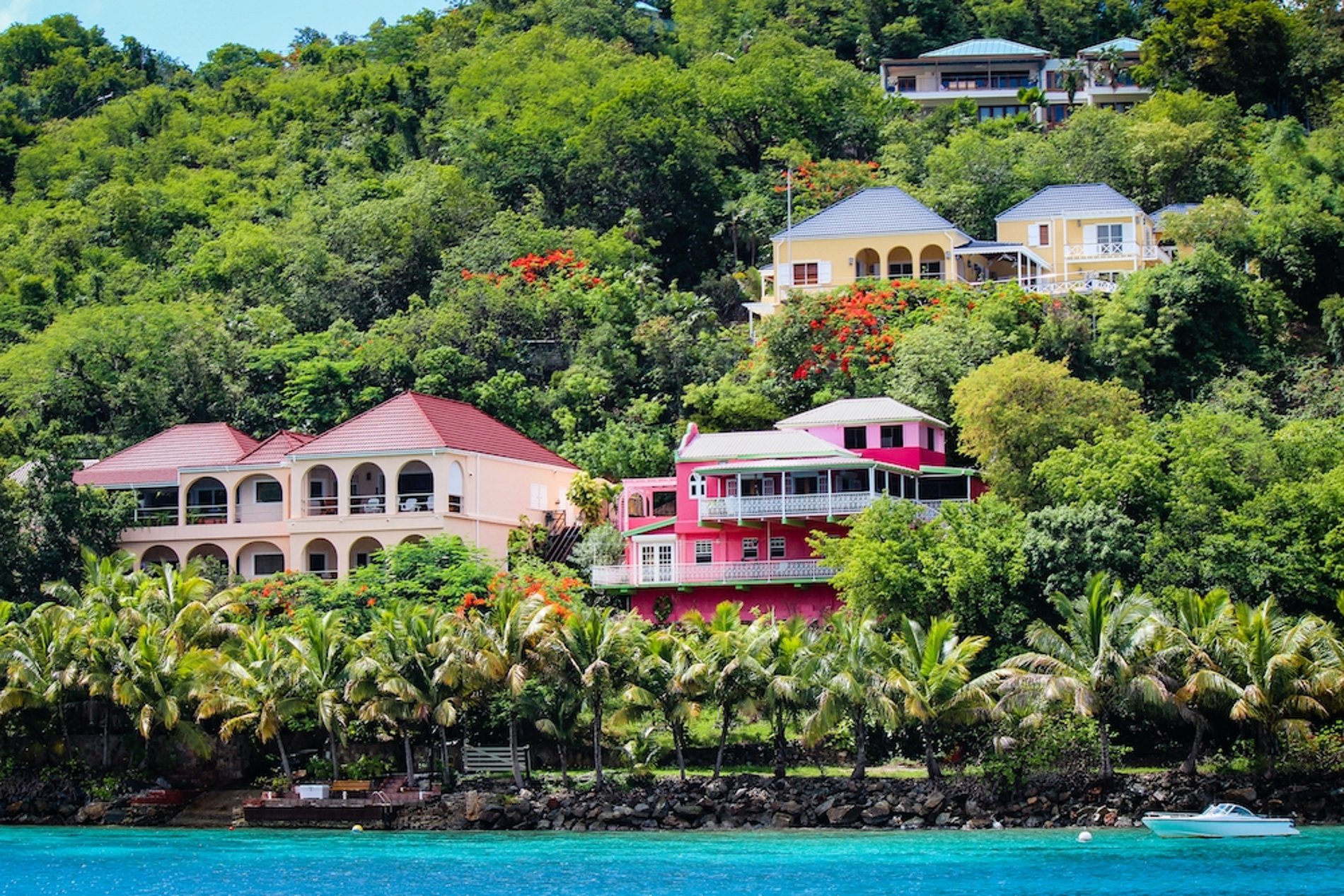 Caribbean cruises: Best Caribbean cruise experiences
Hiking national trails
Many of the islands in the Caribbean have a national park or trail perfect for a budding explorer. If you are looking for a challenge, then disembarking your Caribbean ship and hiking the 185 kilometres of the Waitukubuli National Trail in Dominica is bound to be an unforgettable experience or the 786-metre Gros Piton. As St Lucia's second highest peak after Mount Ginie, it is a much easier climb than Petit Piton and will take about five hours, but the view from the top will give you a unique perspective of St Lucia's striking landscape and is definitely something that should be on any Caribbean cruise bucket list.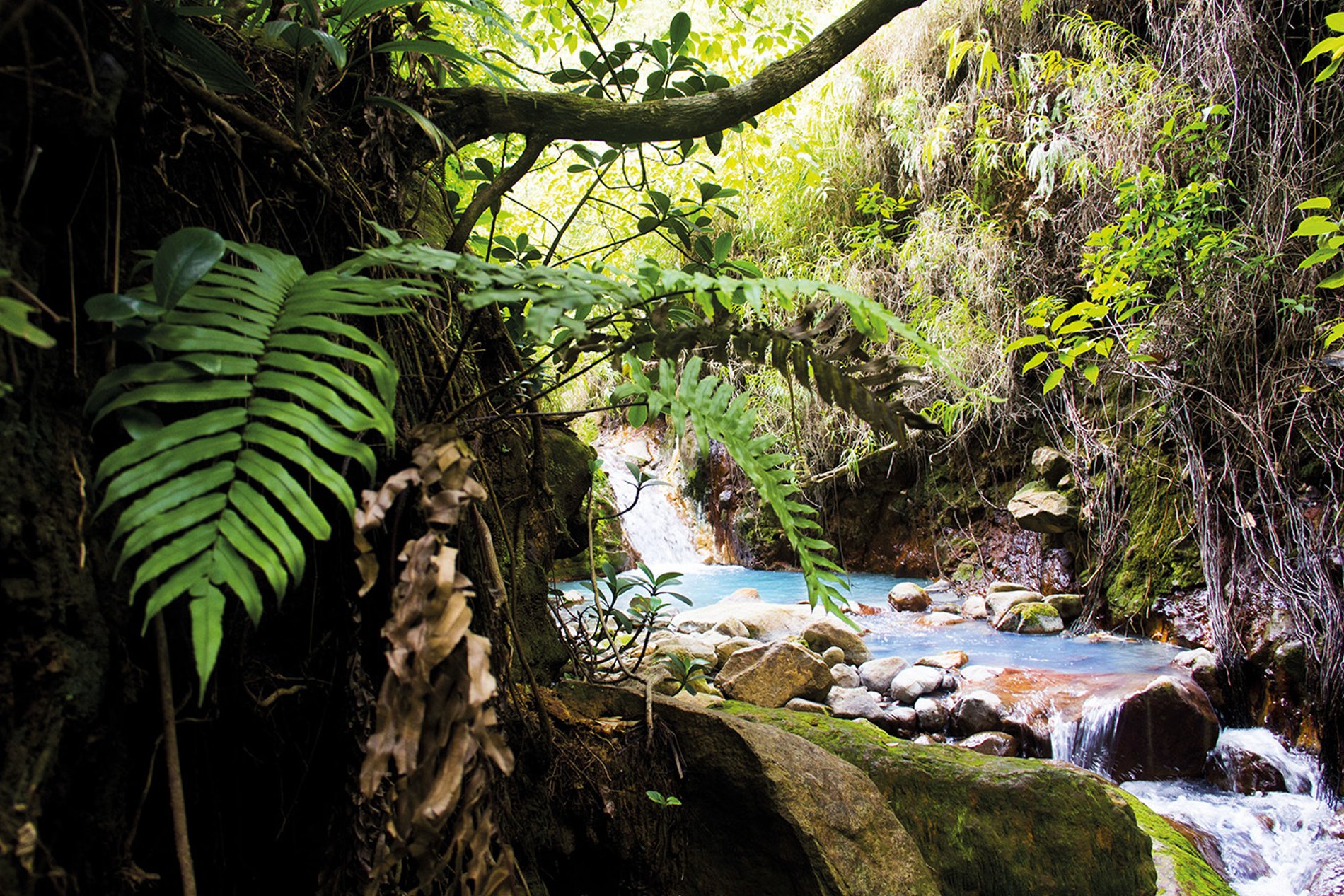 Dive deep
The Caribbean is famous for its incredible sealife, boasting some of the world's best dives. On Caribbean cruises you can swim with dolphins or scuba dive into vibrant coral reefs. Stingray City is a series of shallow sandbars found in the North Sound of Grand Cayman, which gives visitors the chance to swim and feed stingrays in crystal waters. The stingrays are used to being fed by the visiting tourists and as such are very friendly. The Bahamas also offers you the chance to swim with a different kind of creature – pigs. Remember a cruise and stay Caribbean holiday is best if you want to remain on land that little bit longer.
Try the local cuisine
A food lovers' paradise, the Caribbean offers everything, from street food to world-class dining. On Friday nights the islands come alive at the weekly 'fish fry'. From Gouyave in Grenada to Oistins in Barbados, locals and holidaymakers get together to feast on the catch of the day, accompanied by big helpings of macaroni pie. In the Cuban capital of Havana, the government has recently lifted the restrictions on opening private establishments, so there is now an abundance of privately run paladares – family-run restaurants usually within the owner's home. The food will no doubt be fabulous back onboard your ship, too. Pick Caribbean cruise lines that excel in gastronomy if you're a real foodie!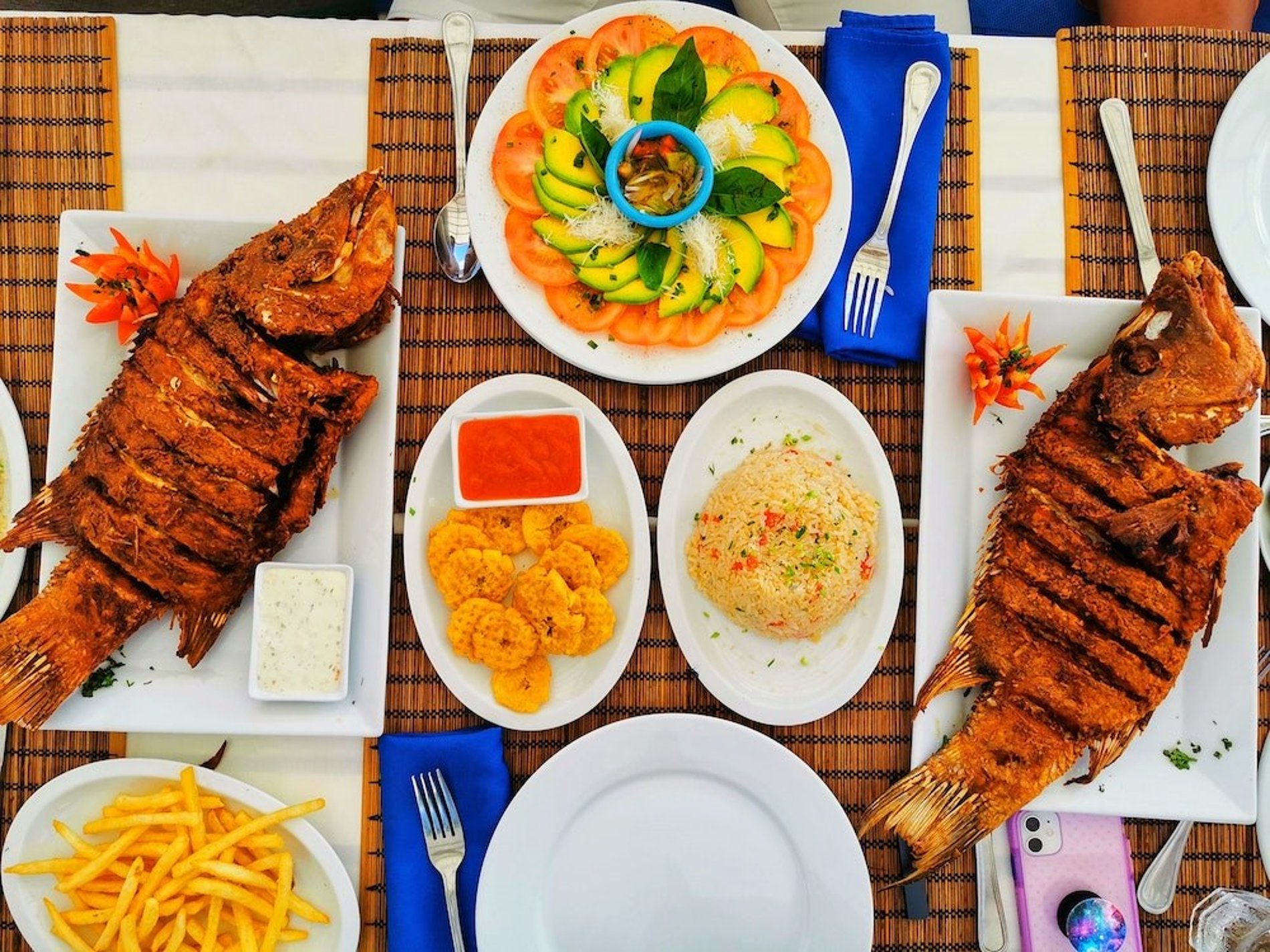 Carnival
To truly experience Caribbean life you need to visit a carnival. There are carnivals throughout the year, from Trinidad's famous carnival in the days leading up to Ash Wednesday, Jamaica's Bacchanal in April and Barbados's Crop Over in the summer, to the Cayman Islands Pirate Week in November and the Bahamas Junkanoo on Boxing Day and New Year's Day. These world-famous carnivals are an explosion of music, food, dance and costume. Choose a fly cruise Caribbean to pitch yourself right into the heart of the action.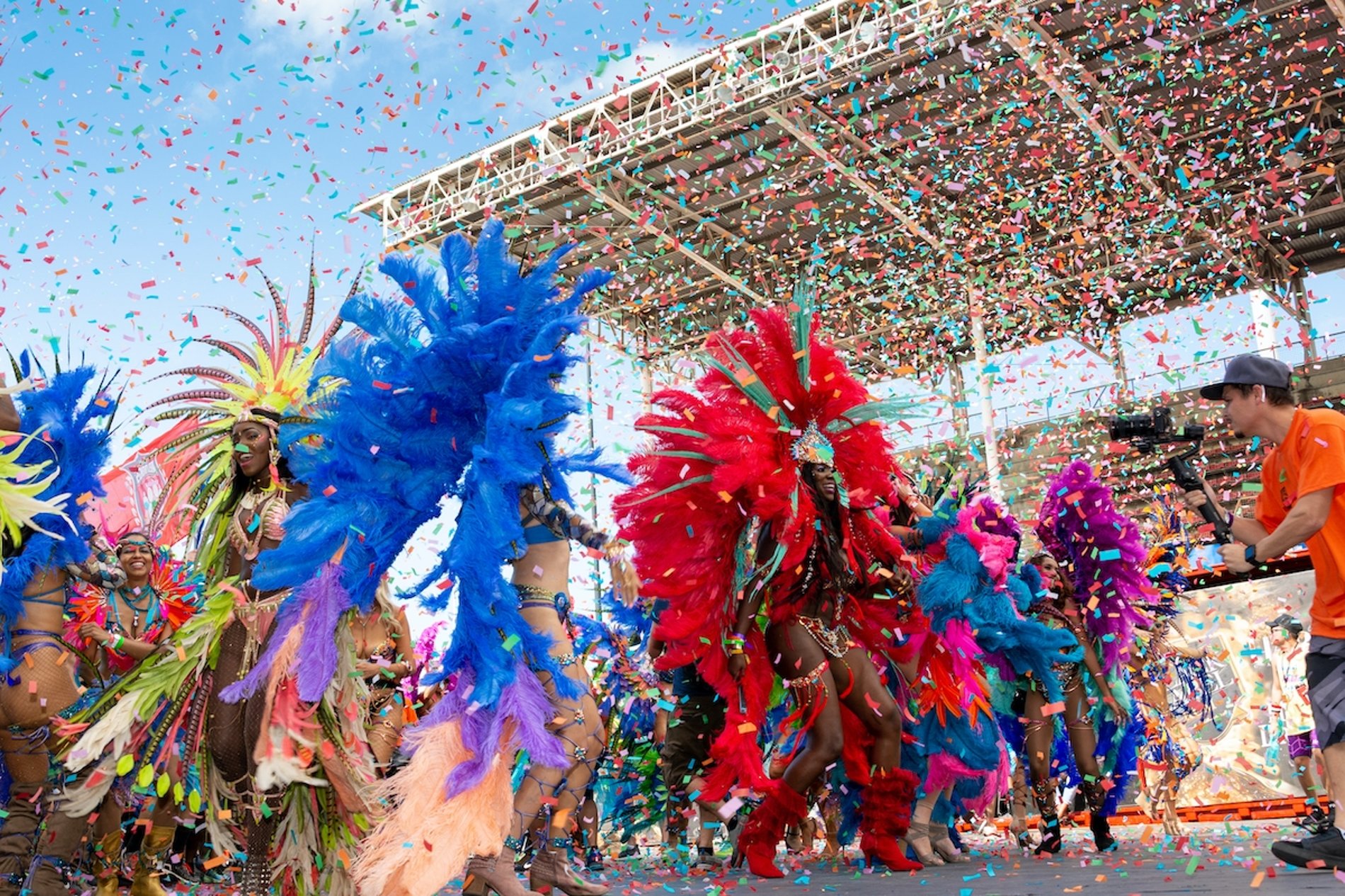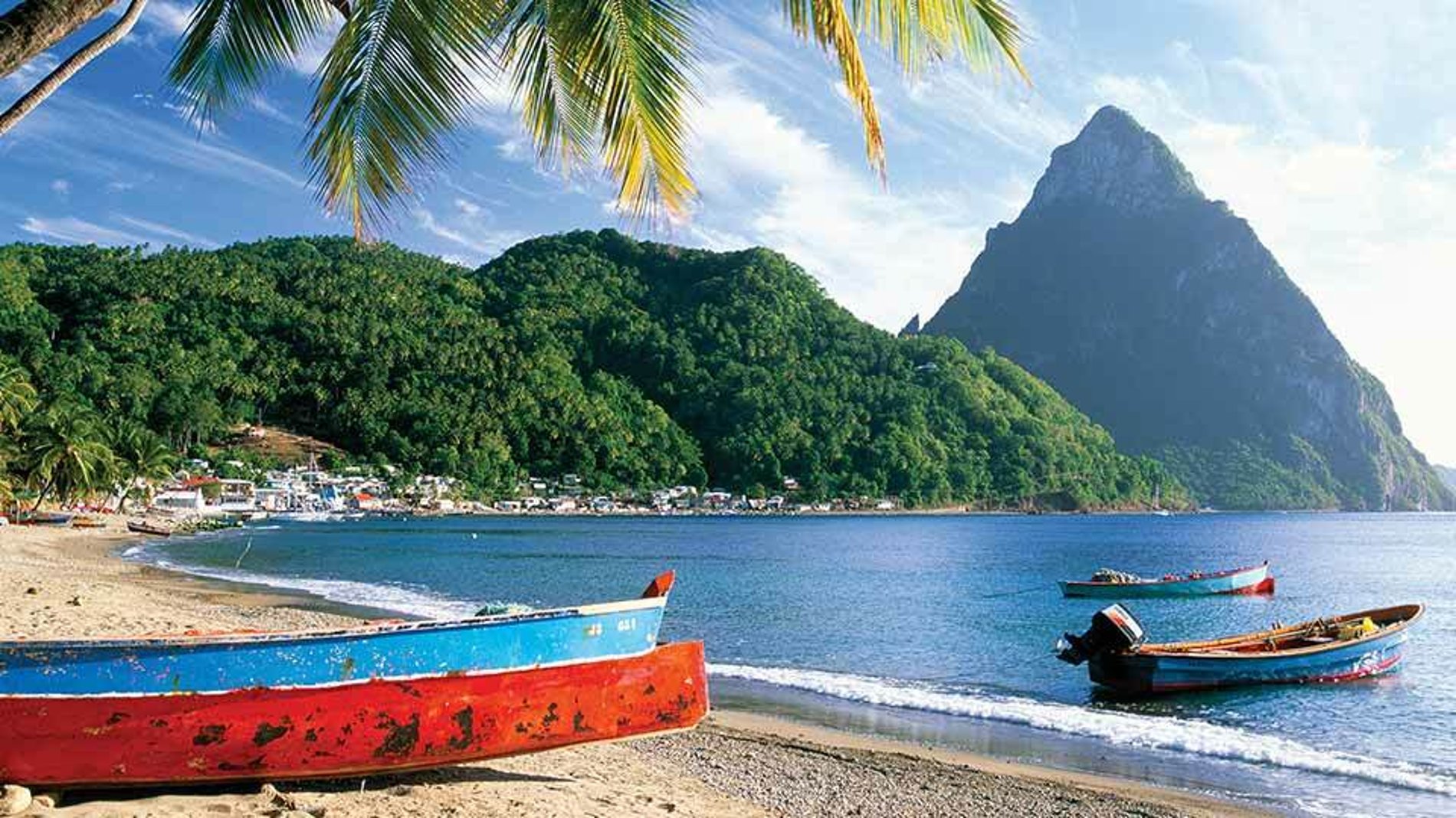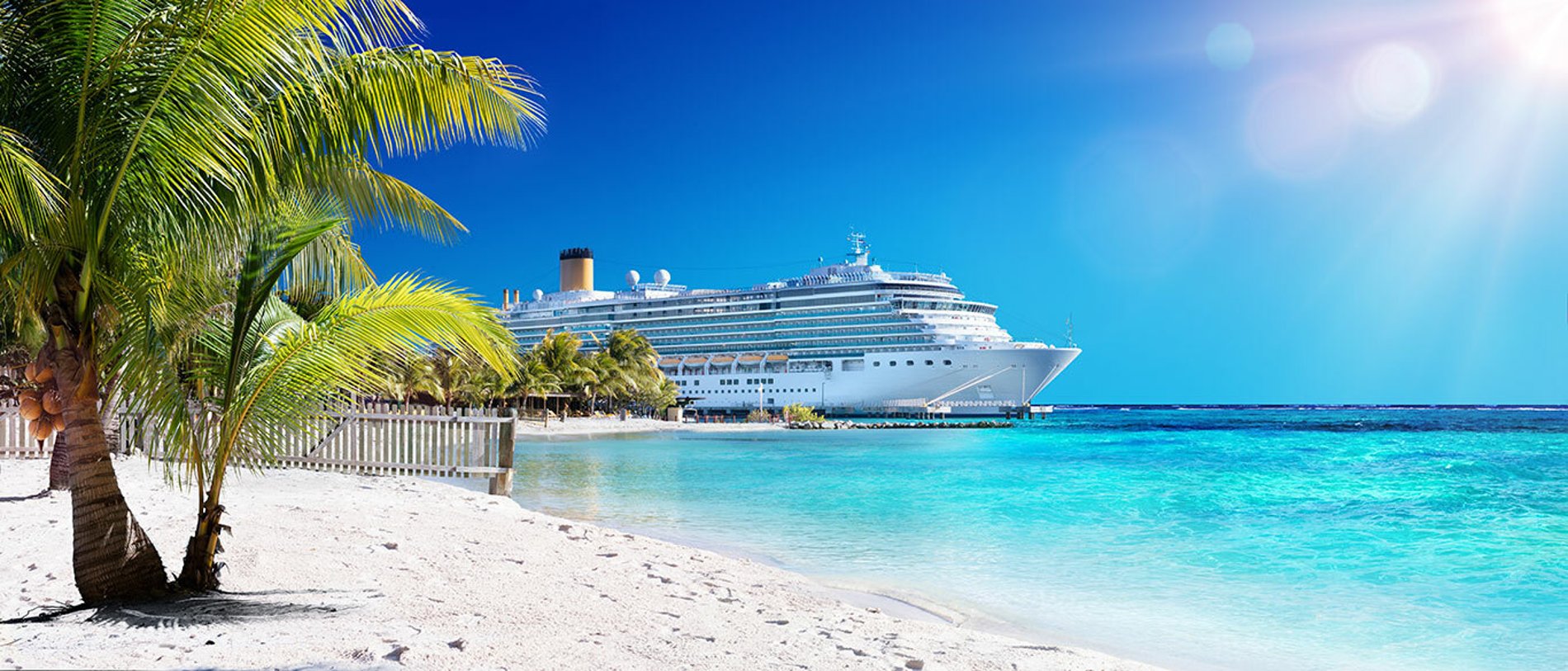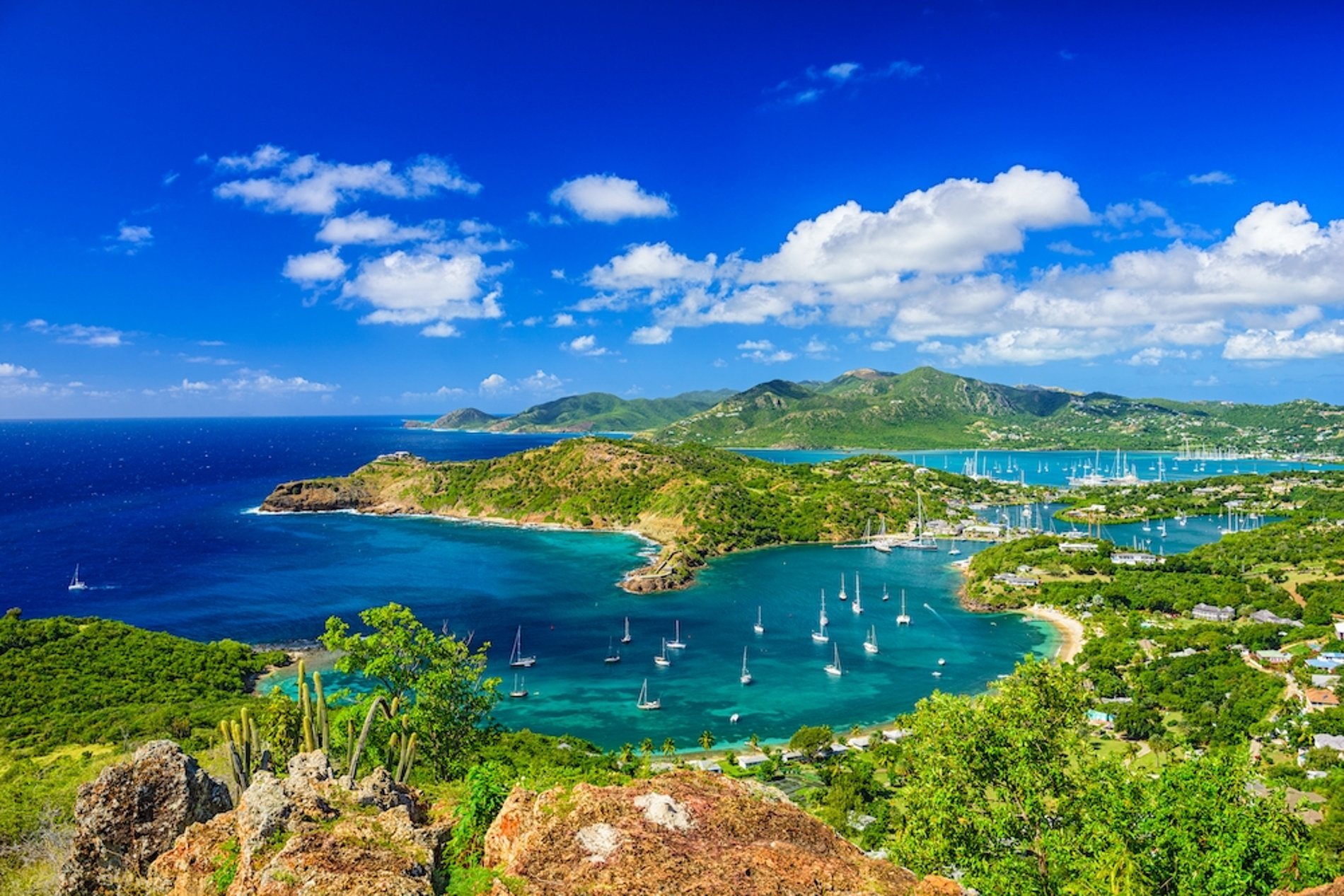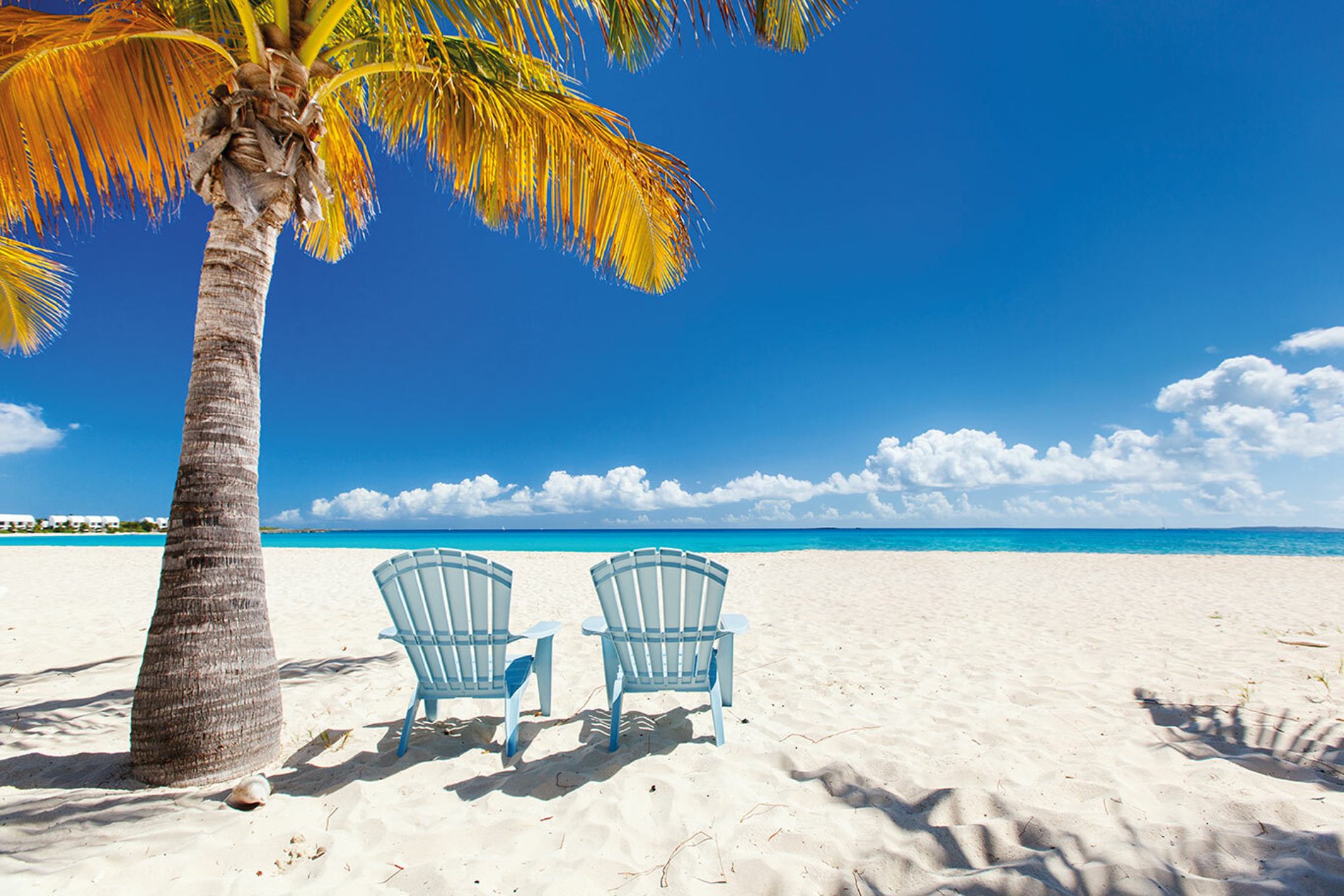 Barbados is an island of culture and glamour.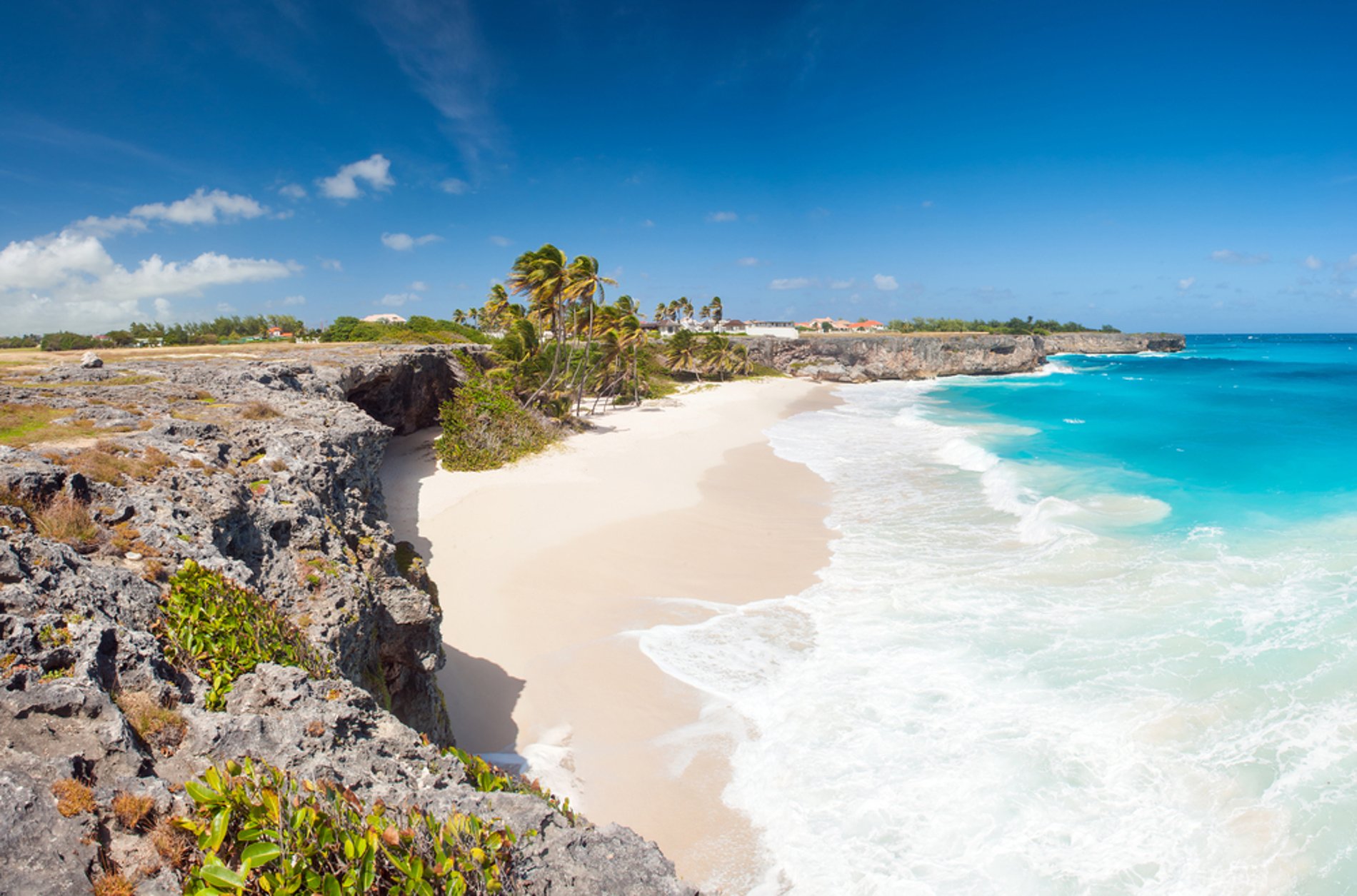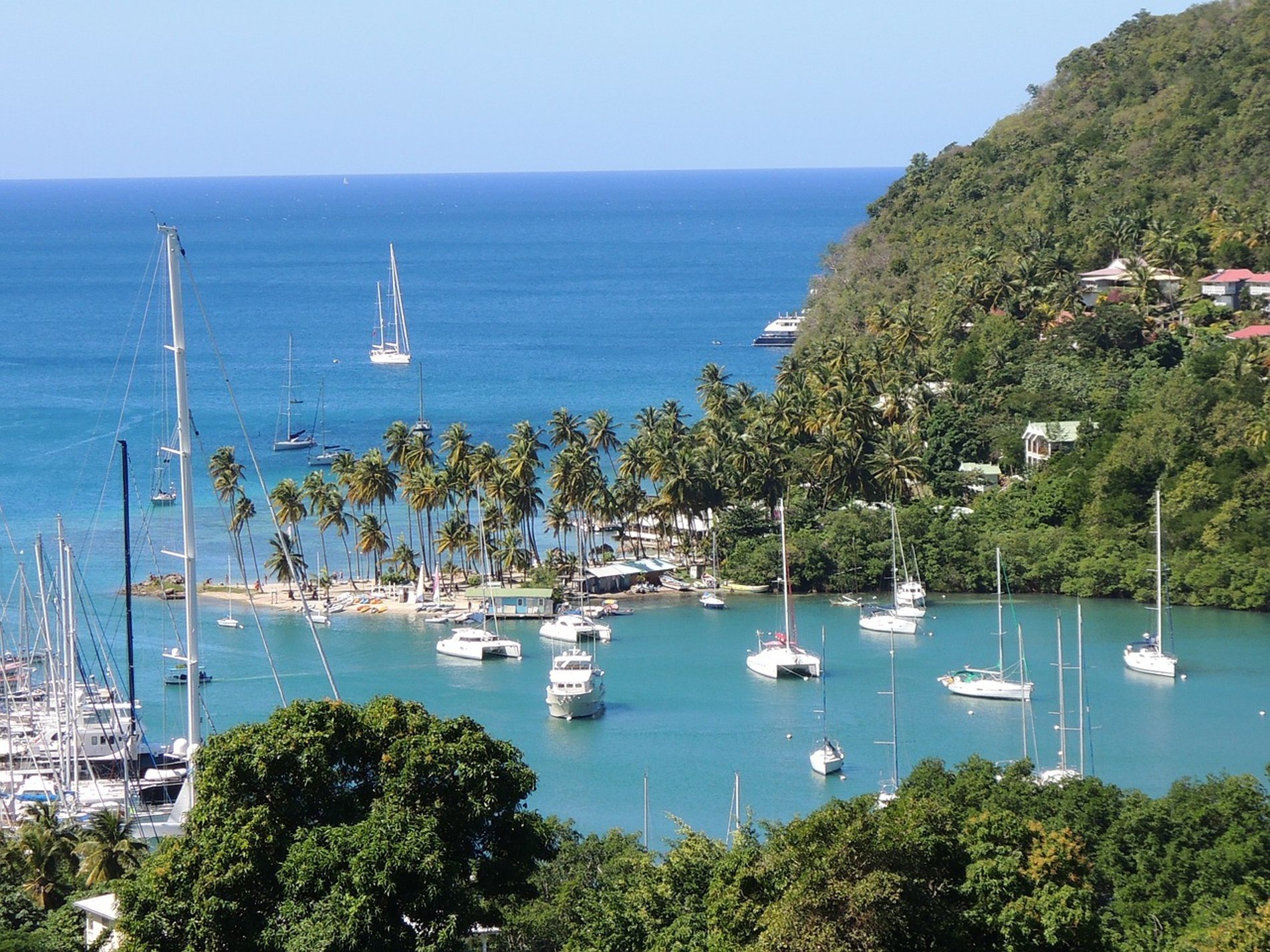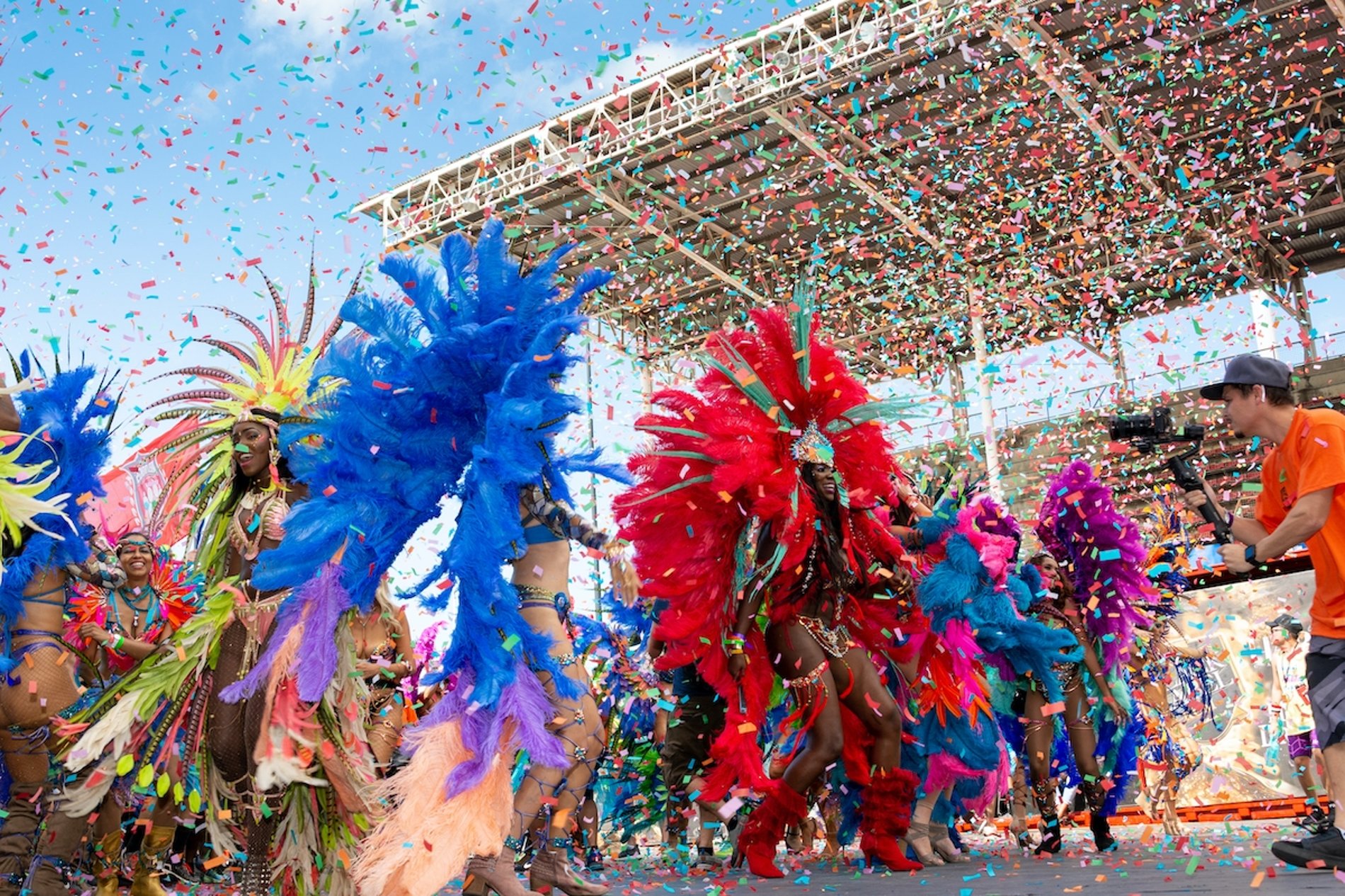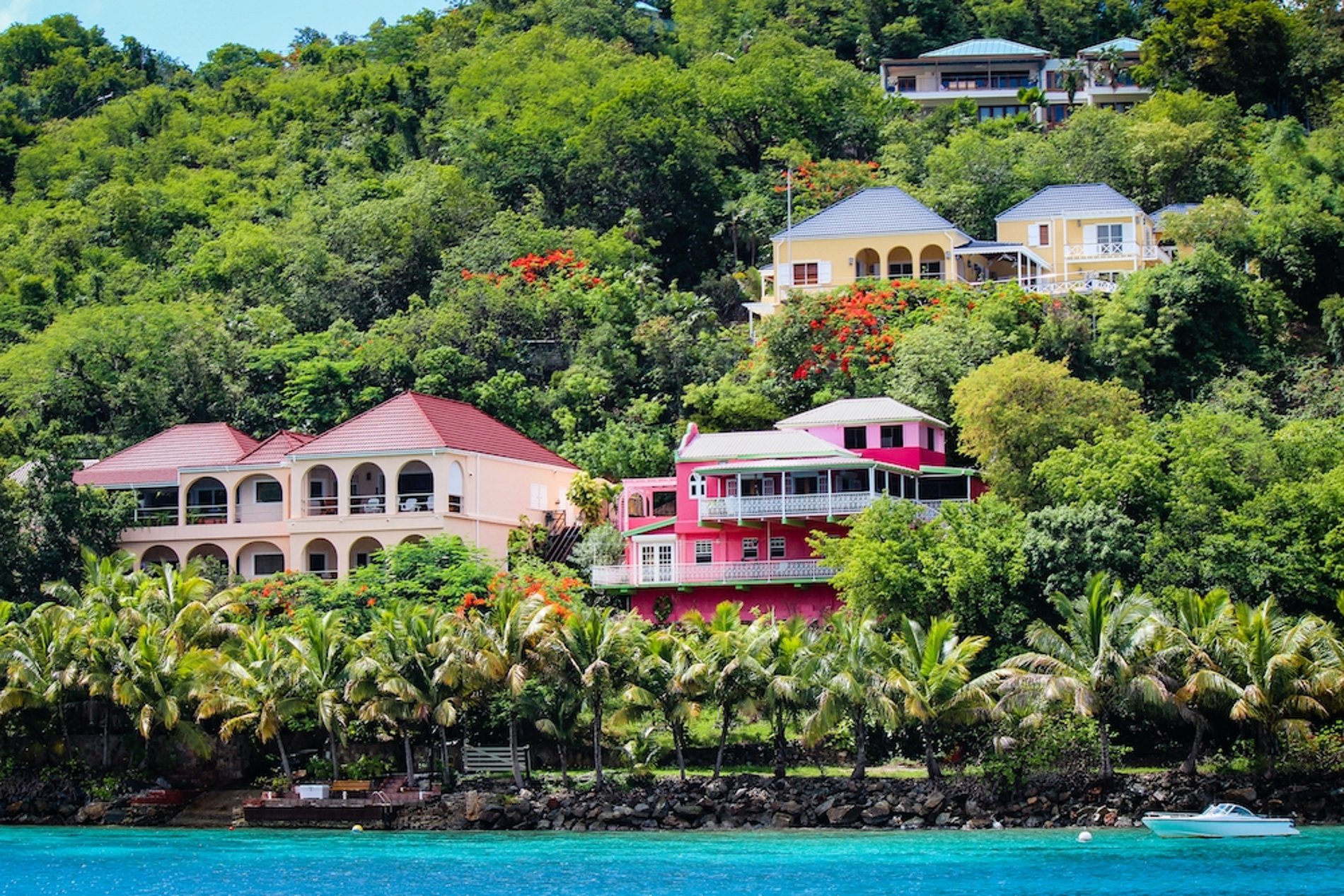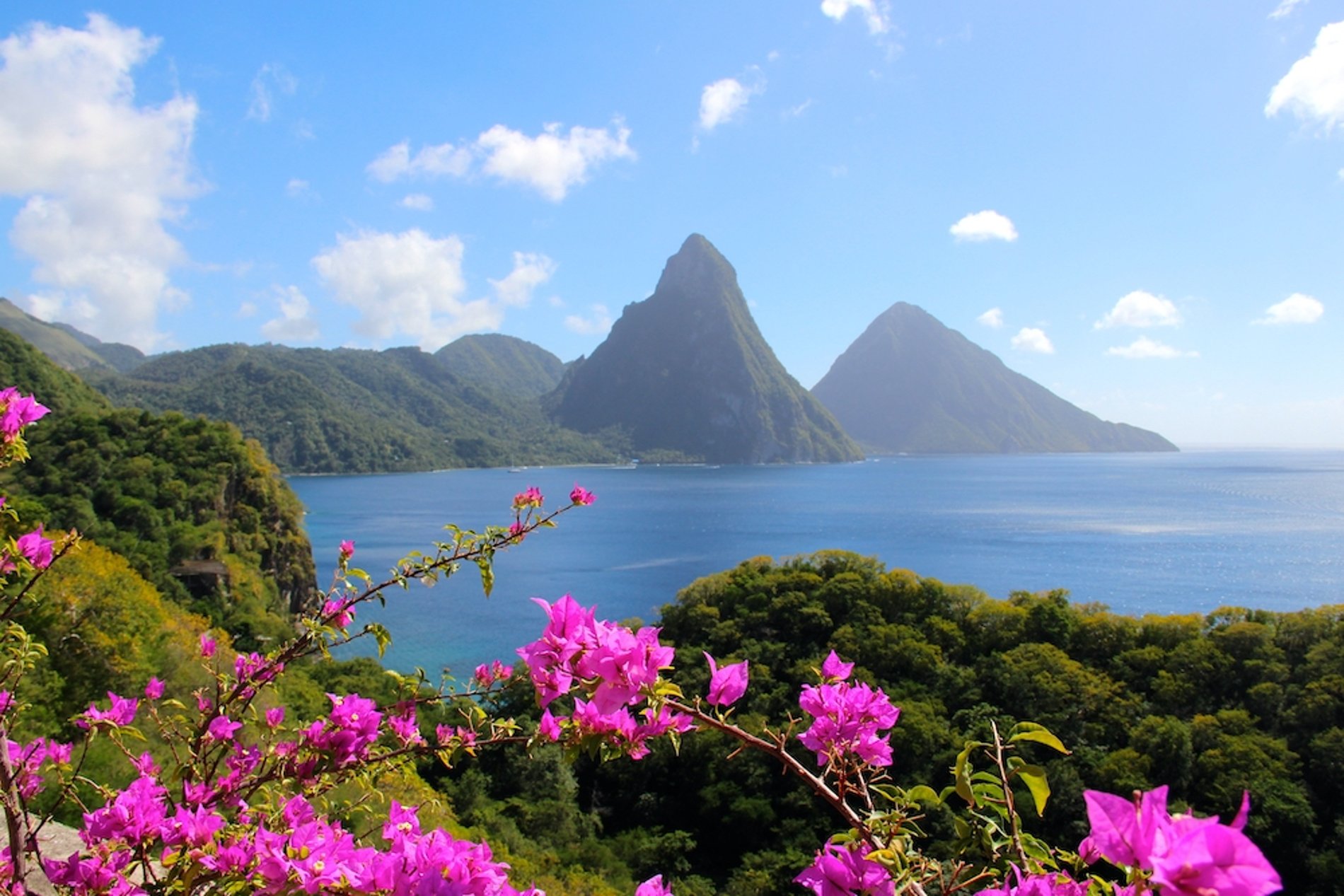 Explore Castries, St Lucia before your honeybee visit. Credit: Shutterstock