Search for your ideal Cruise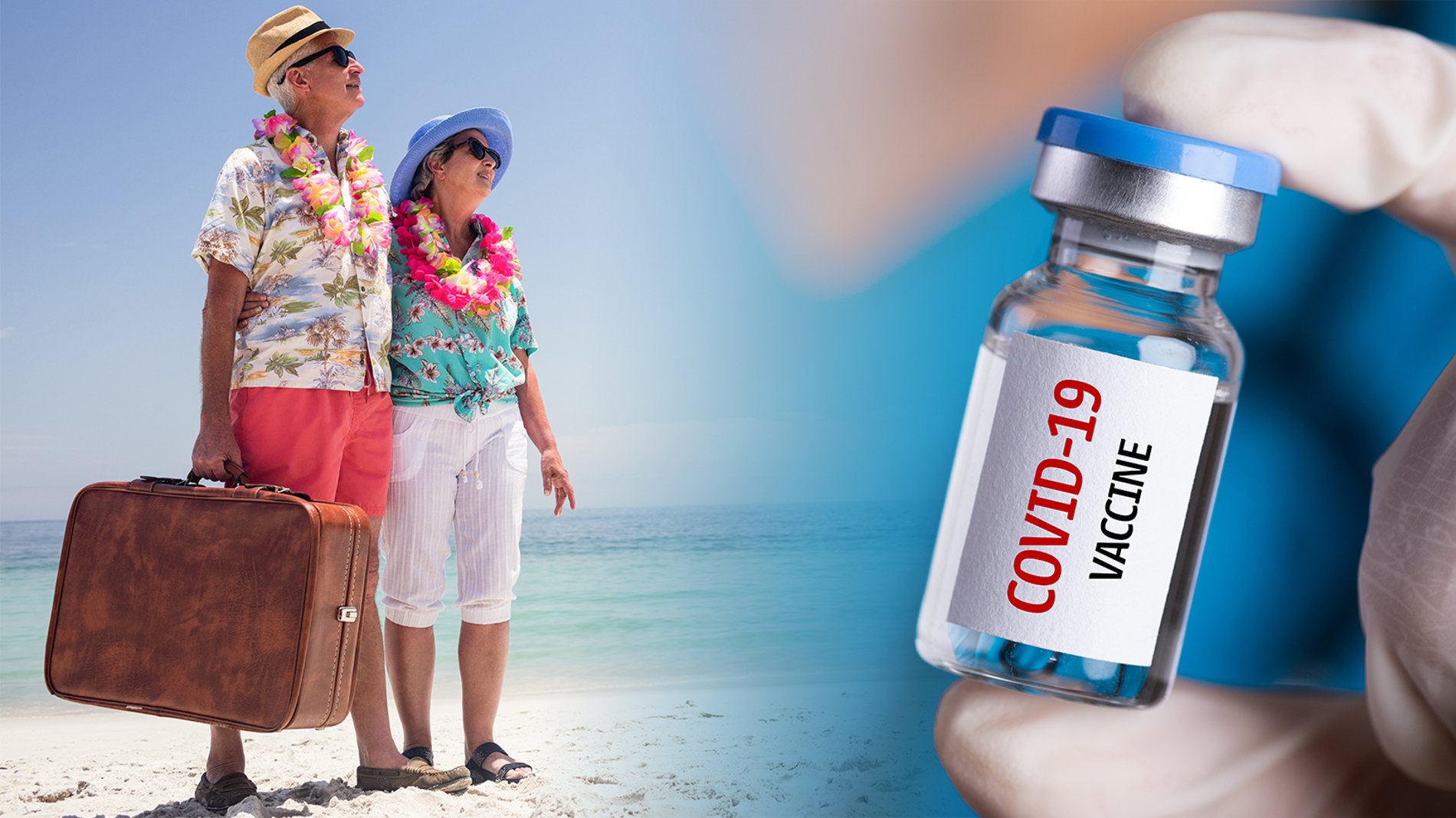 Fully-vaccinated amber list arrivals now quarantine-exempt from July 19
Travellers who have had two Covid vaccines will no longer need to quarantine after visiting an amber list country from July 19.
Holidays received a much-needed boost as it was announced that double jabbed travellers are exempt from self-isolating if they go to an amber list country from July 19.
The lifting of most Covid restrictions is due to take place from this date.
Transport Secretary Grant Shapps announced the news on Twitter on Thursday 8 July.
He posted: "From MONDAY 19 JULY 4am #British fully vaccinated adults will not need to isolate from amber list countries including those on clinical trials – another step to fully reopening international travel. Children under 18 will not need to self-isolate."

There are currently 147 countries and territories on the amber list, including popular holiday destinations such as Spain, France, Italy and Greece.
Andy Harmer, CLIA UK & Ireland managing director, commented: "We welcome this latest government announcement on behalf of the cruise industry. A number of amber countries are popular cruise destinations, so it's a positive development that double-jabbed people won't have to self-isolate when arriving home from their sailing.
"We are continuing to liaise with the Department for Transport and the Foreign, Commonwealth & Development Office to further open up international travel as and when it is safe to do so."
Mark Tanzer, Chief Executive of ABTA – The Travel Association said following the announcement: "Today's announcement will be strongly welcomed by travellers in England, and by travel companies across the industry."

He continued: "Having to quarantine when returning from an amber list country has been a very significant barrier to travel for many people, so it is good that this will be removed for those who have had both vaccinations and for children. It's especially welcome that this will come in time for the school summer holidays."
"We know there is significant pent-up demand to travel abroad – to see family and friends, make business connections and have a well-deserved holiday. The Minister today has sent a clear message that people can travel abroad to amber list countries this summer - opening up travel to many popular holiday destinations, but there is a lot more than needs to happen for the industry to get back on its feet, and the need for Government support remains pressing.
"Government also needs to work to reduce the cost and need for testing, as well as making sure it has the right resources at the border to deal with the increased number of passengers, and it is important that the Foreign Office advice against travel to some amber list countries takes into account the increasing vaccination rates in destinations and the reducing risks."

This relaxation will pave the way for countless British holidaymakers to embark upon the travels and adventures they've been prevented from enjoying thus far.
However, unvaccinated travellers will still have to quarantine for 10-days upon return from amber list countries.
It should be noted that the traffic light system has not altered yet, with no new countries moving to the green list - potentially causing frustration to those too young to have received their double jab or to families hoping to get away this summer with their little ones.

Rory Boland, Which? Travel Editor, said of the announcement: "If the government intends to remove the need to quarantine for double vaccinated travellers later this summer, it should set out the details of how this will work as early as possible.
"People will need to know how long after their second vaccination any new rules will apply and, with hundreds of thousands of school summer holidays due to take place in coming weeks, what the rules are for unvaccinated children.
"Travellers understand that booking and going abroad currently carries risk, but they require clear and consistent communication on what is and isn't allowed to make informed decisions.
"It's important to say that other countries do and will continue to introduce and change restrictions for UK arrivals, especially as many are making decisions based on the high infection rates here. It's essential that anyone looking to book a holiday looks for a good package holiday provider with a flexible booking policy."

This is the full list of amber countries and territories:
Akrotiri and Dhekelia
Albania
Algeria
Andorra
Armenia
Aruba
Austria
Azerbaijan
The Bahamas
Belarus
Belgium
Belize
Benin
Bhutan
Bonaire, Sint Eustatius and Saba
Bosnia and Herzegovina
Bulgaria
Burkina Faso
Cambodia
Cameroon
Canada
Central African Republic
Chad
China
Comoros
Congo
Cook Islands, Tokelau and Niue
Côte d'Ivoire
Croatia
Cuba
Curaçao
Cyprus
Czech Republic (Czechia)
Denmark
Djibouti
El Salvador
Equatorial Guinea
Estonia
Fiji
Finland
France
French Polynesia
Gabon
The Gambia
Georgia
Germany
Ghana
Greece (including islands)
Greenland
Guadeloupe
Guatemala
Guinea
Guinea-Bissau
Honduras
Hong Kong
Hungary
Indonesia
Iran
Iraq
Italy
Jamaica
Japan
Jordan
Kazakhstan
Kiribati
Kosovo
Kuwait
Kyrgyzstan
Laos
Latvia
Lebanon
Liberia
Libya
Liechtenstein
Lithuania
Luxembourg
Macao
Madagascar
Malaysia
Mali
Marshall Islands
Martinique
Mauritania
Mauritius
Mayotte
Mexico
Micronesia
Moldova
Monaco
Montenegro
Morocco
Myanmar (Burma)
Nauru
Netherlands
New Caledonia
Nicaragua
Niger
Nigeria
North Korea
North Macedonia
Norway
The Occupied Palestinian Territories
Palau
Papua New Guinea
Poland
Portugal (including the Azores) Madeira is on the green watchlist.
Réunion
Romania
Russia
Samoa
San Marino
Sao Tome and Principe
Saudi Arabia
Senegal
Serbia
Sierra Leone
Slovakia
Slovenia
Solomon Islands
South Korea
South Sudan
Spain (including the Canary Islands) The Balearic islands are on the green watchlist.
St Kitts and Nevis
St Lucia
St Maarten
St Martin and St Barthélemy
St Pierre and Miquelon
St Vincent and the Grenadines
Sweden
Switzerland
Syria
Taiwan
Tajikistan
Thailand
Timor-Leste
Togo
Tonga
Turkmenistan
Tuvalu
Ukraine
United States (USA)
Uzbekistan
Vanuatu
Vietnam
Wallis and Futuna
Western Sahara
Yemen
Iconic ports