Danube Explorer
Journey down some of Europe's magical stretches of water as you explore many of the most enchanting cities on the continent from the comfort of Emerald Sky and Emerald Star, while our onshore excursions encourage you to delve into secrets just waiting to be uncovered.
Cruise ship:
Emerald Star
Departure date:
30th August 2025
Leaving from:
Budapest
•
Budapest
•
Bratislava
•
Vienna
•
and 4 more stops
Price shown provided by: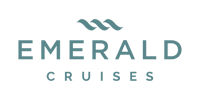 Emerald Cruises
Emerald Cruises offers a modern, relaxed, super-premium all-inclusive cruising experience, with contemporary and elegant ships and bucket-list destinations.
Onboard, guests are able to dine at four all-inclusive and unique outlets, enjoying free-flowing alcoholic beverages at mealtimes. Flexibility is key, with its range of shore excursion packages, and every aspect of the trip is taken care of – including flights and transfers.

Days 1 - 2
Budapest, Hungary
Day 3
Bratislava, Slovakia
Day 5
Weissenkirchen, Austria
Day 8
Munich, Germany
Disembark
Days 1 - 2
Budapest is the capital city of Hungary and is located over the River Danube. It is one of the largest cities in the European Union and much of its historical sites have been awarded UNESCO World Heritage Site status. Originally formed in 1873 by the joining of Buda, Pest and Old Buda, the city suffered heavy destruction during World War II and was rebuilt into the country's political, cultural and commercial hub it is now. Bridges and railways connect the city over the Danube, including the six small islands situated on the river themselves. Some of Budapest's UNESCO World Heritage sites include Chain Bridge, Budapest Parliament, the striking Matthias church and the iconic Royal Palace visible from every location within Budapest City. The Castle Hills district architecture represents over a thousand years of the city's history with examples of Roman, Turkish, Gothic, Renaissance and Art Nouveau styles. Budapest also has a rich Jewish heritage and is home to the largest synagogue in Europe. The city has an abundance of restaurants offering international cuisines, as well as traditional Hungarian dishes ,including goulash soup, a very popular lunchtime dish. Hungarians enjoy their coffee so a traditional cafe is never hard to find.
Day 3
Bratislava is the capital city of Slovakia and is located along the Danube a river on the borders of Austria and Hungary. The city is surrounded by the Little Carpathians Mountains and vineyards as well as its iconic reconstructed Bratislava Castle overlooking Old Town. The castle offers a picturesque view of the city, the neighbouring countries and is home to the Museum of History. Bratislava offers a blend of historic and modern attractions including the Old Town Hall, now home to the Bratislava City Museum, the UFO Bridge, Martin's Cathedral, Michael's Gate and Blue Church St Elizabeth's. Bratislava is home to one of the oldest city parks in Central Europe and is popular with walkers, runners and cyclists as is the city forest park and foothills of the Carpathian Mountains. The city is popular for its locally brewed beers and has many micro-breweries and underground beer cellars. The local cuisine of Bratislava is an eclectic influence of European cultures including Slovak, Hungarian, Austrian and German and serves as a reminder of the history of this cosmopolitan city. However, visitors will find an array of offerings to suit all tastes with lunch being the main meal of the day and roast goose with lokse considered a signature dish of the area.
Day 4
Vienna is the capital and largest city of Austria. Located on the Danube River in the East of the country, the city is renowned for its strong music heritage and rich culture, and is the largest German speaking city in the world, outside of Berlin. In 2001, Vienna was designated a UNESCO World Heritage Site and boasts magnificent architecture. The city is home to over 27 castles and 150 palaces including the symbolic Gothic St Stephen's Cathedral and the iconic Schönbrunn Palace. Art and music are in abundance and all tastes are catered for. Live music venues offer everything from Rock to Opera. Enjoy world class performances at Vienna State Opera and experience the epicentre of international concert life at Musikverein. Modern and historical art can be found in indoor and outdoor spaces around the city, and a visit to the famous Kunsthistorisches Museum (KHM) is highly recommended. Enjoy views of the city from the Danube Tower and the Giant Ferris Wheel, then relax in the ample cosy coffee houses, cafes, bars and restaurants where traditional and international cuisines are served, as well as the locally produced wines.
Day 6
Linz is a city in northern Austria located on both banks of the Danube River and is a short distance from Salzburg and Vienna. Linz has been awarded UNESCO City of Media Arts status and prides itself on offering a broad spectrum of events, activities and cultural institutions. Enjoy popular open air concert such as Klassik am Dom and extravagant street performances, which attract large crowds and popular international artists. Art galleries and centres are in abundance around the city as well as many museums housing international collections and depictions of the history and heritage of Linz. The architecture of the city also plays an important role in Linz's cultural heritage with Main Square, Old Town and Mariendom Cathedral being some key attractions. Families will enjoy a trip to Postlingberg, located high up in the mountains and featuring a zoo, the Grottenbahn and spectacular views of the river and city below.
Day 7
Passau is a German city located in the Southeast of Germany on the Austrian border. It is situated at the confluence of the rivers Danube, Inn and Ilz. The Three Rivers City, as it's also known, is unique for its three contrasting currents of blue, green and black. Old Town of Passau is home to towering buildings of striking architecture: the majestic fortress Veste Oberhaus, the Pilgrimage Church Mariahilf and St Stephen's Cathedral. Many of Passau's attractions can be found in this area, including the New Bishop's Residence, the Gothic Town Hall, as well as many churches and museums. Visitors can stroll along the riverfront promenades and romantic lanes whilst enjoying the picturesque landscape. For modern art, The Museum of Modern Art and Glass Museum Passau are recommended as they offer something a bit different. Theatre and cabaret are a popular evening pastime, with performances at the former Prince Bishopric Theatre or some lively cabaret and Jazz at the Scharfrichterhaus. Visitors will also find many traditional local Bavarian and Austrian cafes and restaurants offering a cosy atmosphere with home cooked food from local produce.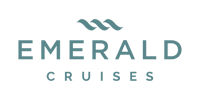 Emerald Cruises
Emerald Star
Journey down some of Europe's magical stretches of water as you explore many of the most enchanting cities on the continent from the comfort of Emerald Sky and Emerald Star, while our onshore excursions encourage you to delve into secrets just waiting to be uncovered.