Gastronomy of Switzerland and the Rhine - MS Oscar Wilde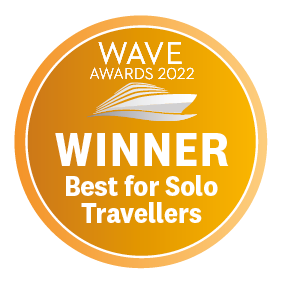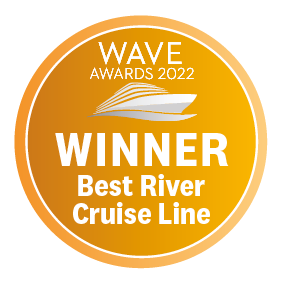 We've given our popular Rhine Cruise to Switzerland cruise a delicious foodie twist. Scenery and gastronomy are the perfect pairing as you glide along this enchanting river and experience the glorious flavours of the Rhine. Taste superb Swiss mountain cheeses and indulgent Black Forest treats (perhaps washed down with a delicious glass of Alsace wine or a decadent Rüdesheimer coffee) and take your tastebuds on a sweet adventure at one of Europe's finest chocolate museums. Meet vintners and artisans who are passionate about the production of the finest food and wine and enjoy authentic culinary experiences in the most traditional of surroundings. This holiday is ideal for travellers looking for a relaxing way to explore the gastronomy of Switzerland and the Rhine.
Cruise ship:
MS Oscar Wilde
Departure date:
03rd October 2025
Leaving from:
Cologne
•
Cologne
•
Koblenz
•
Koblenz
•
and 10 more stops
From
£2179
*pp for a Suite Cabin
Price shown provided by: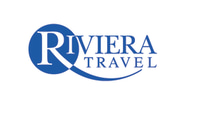 Riviera Travel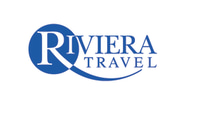 Riviera Travel
Riviera Travel is one of the oldest and most reliable river cruise operators in the world, with 36 years of experience running guided and escorted tours, a land and water all around the world, including river cruises.
Riviera Travel operates a unique cruising experience, partnering with local guides and experts to create a programme of guided tours and river cruises, bringing like-minded travellers together and offering a selection of authentic and bespoke travel experiences.
The operator runs river cruises on European waterways like the Danube, Rhine and Douro, but also the Nile, Mekong and Yangtze. Championing escorted tours and guided holidays, Riviera Travel line also specialises in solo travel, providing a safe, friendly and social environment for travellers going it alone.
Days 1 - 1
Cologne, Germany
Days 2 - 2
Koblenz, Germany
Days 3 - 3
Rüdesheim, Germany
Days 4 - 4
Speyer, Germany
Days 5 - 5
Strasbourg, France
Days 6 - 6
Basel, Switzerland
Days 7 - 7
Lucerne, Switzerland
Days 1 - 1
Cologne is a city in western Germany located across the Rhine river. It is the oldest in Germany, dating back 2000 years and is considered the region's cultural hub. The city is known for its iconic landmark of the twin-spired Cologne Cathedral set against the reconstructed Old Town buildings. When in Old Town, visit the historic Old Town Hall and the Roman Church Great St Martin, or take time out and sit at one of the traditional breweries and enjoy the scenery around you. Historical sites such as the Roman Dionysus mosaic and the medieval Overstolzenhaus are worth a visit too. Another iconic sight in Cologne is at Hohenzollern Bridge. Here, local and tourist couples affix padlocks to the railings of the bridge and swear their loyalty to each other, they then throw the key into the Rhein to ensure everlasting love. Cologne is home to over 30 stages providing cabaret, free ensembles, theatre and dance and also celebrates its openly gay culture.
Days 2 - 2
Located in the West of the country, Koblenz is one of the oldest cities in Germany. It is situated on both banks of the river Rhine, at its confluence with the Moselle River. The beginnings of Koblenz can be traced back to its military beginnings around 8 BC. The city is rich in its history and heritage and is easily explored on foot. Take the cable car crossing over the river Rhine for spectacular aerial views or enjoy the city from the one thousand year old fortress, Ehrenbreitstein. The upper middle Rhine Valley is a UNESCO World Heritage Site and its unique landscape can be enjoyed and discovered through the interactive multimedia journey at the Romanticum. Historical and architectural sites of interest include Stolzenfels Castle, the Electoral Palace of Koblenz and Old Town. From the romantic winding streets and small squares of Old Town, stroll through the alleyways from the Church of the Holy Virgin to the St Kastor Basilica and enjoy the picturesque buildings and squares along the way. Koblenz is also very popular for its Riesling and strong Spatburgunder wines since the Romans introduced it two thousand years ago.
Days 4 - 4
Speyer is a town located in southwest Germany situated beside the river Rhine. Originally founded by the Romans, it is one of the oldest settlements in Germany and is situated in the popular wine growing region of the Palatinate. A key attraction of Speyer is the Historical Museum of the Palatinate, which is one of the most celebrated culture-history museums in Germany. It features five permanent collections including Prehistory, Roman Times, Cathedral Treasury, Modern Era and Wine Museum. Not far from the museum, visitors will find the Imperial Cathedral, a UNESCO World Heritage Site, which is considered the largest preserved Romanesque church in Europe. Originally constructed by Konrad II, this magnificent and looming building was intended to demonstrate the Lord's religio-political claim to power against the papacy. Speyer has been producing wine since its Roman beginnings and wine tasting, festivals and events are popular all year round. The town is popular for outdoor activities such as hiking and cycling as well as guided walking tours of the town.
Days 6 - 6
Basel is a city in northwestern Switzerland on the Swiss, French and German borders. It is located on the bend of the River Rhine and benefits from a Mediterranean climate. It is the third most populated city in Switzerland and has been the commercial hub for Swiss arts and culture since the Renaissance. In 1967 the people of Basel voted to acquire two paintings by Picasso, who was so moved by the Basel people that he donated 3 paintings and a study to the city's Kunstmuseum (Museum of Fine Arts). Visit the Augusta Raurica, one of the largest Roman archaeology parks in Switzerland, and enjoy a river crossings over the River Rhine by non-motorised ferries. During the summer months, time is spent outdoors, either swimming in the River Rhine, dining al fresco, enjoying open air concerts, cinema, street parties and festivals. Basel is home to over 20 restaurants that have won GaultMillau or Michelin awards, and boasts Switzerland's largest collection of theatre shows, including modern contemporary dance, touring and puppetry theatre.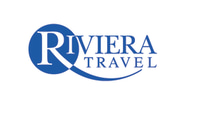 Riviera Travel
MS Oscar Wilde
It is extremely difficult to convey just how extraordinary this outstanding ship really is and exactly what distinguishes it from similar vessels. It would be very easy to just say 'luxurious' but it's much more than that; we have deliberately avoided the current trend for a minimalist style where you could be anywhere in the world, creating instead a unique yet exquisite blend of understated taste, style and elegance at the highest level. Immediately striking is just how exceptionally spacious this new vessel is as you enter a gleaming, richly coloured marble-floored lobby flooded with natural light from a stunning atrium above. Moving inside, exceptional creativity from Europe's finest design studio has produced a superbly balanced masterpiece of onboard style, utilising sustainable rich hardwoods, gleaming brass and polished copper, sparkling glass and intricate wrought iron. The ship is beautifully illuminated throughout – including the exterior and imaginatively furnished with harmonious colour schemes, all designed to create the serene atmosphere reflective of the golden age of cruising which time after time you tell us you adore.