Holland and the romantic Rhine valley (port-to-port cruise)
From Amsterdam to Strasbourg, we'll sail along the Rhine. Enjoy a perfectly combined cruise between nature and culture.
Departure date:
19th April 2024
Leaving from:
Amsterdam
•
Amsterdam
•
Nijmegen
•
Krefeld
•
and 8 more stops
From
£1272
*pp for an Outside Cabin
Price shown provided by:

Cruise Circle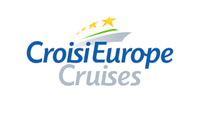 CroisiEurope
Known for its river cruises, CroisiEurope also offers ocean voyages on two small ships. Guests boarding the 130-passenger La Belle des Oceans (formerly Silversea's Silver Discoverer) can follow in Napoleon's footsteps, visit the hilltop villages of Balagne, and enjoy dinner at a traditional inn. Meanwhile, the 197-guest La Belle de l'Adriatique offers itineraries that take in local traditions.
Days 1 - 2
Amsterdam, Netherlands
Day 3
Nijmegen, Netherlands
Days 3 - 4
Krefeld, Germany
Days 4 - 5
Königswinter, Germany
Days 5 - 6
Rüdesheim am Rhein, Germany
Days 1 - 2
Amsterdam combines the unrivaled beauty of the 17th-century Golden Age city center with plenty of museums and art of the highest order, not to mention a remarkably laid-back atmosphere. It all comes together to make this one of the world's most appealing and offbeat metropolises in the world. Built on a latticework of concentric canals like an aquatic rainbow, Amsterdam is known as the City of Canals—but it's no Venice, content to live on moonlight serenades and former glory. Quite the contrary: on nearly every street here you'll find old and new side by side—quiet corners where time seems to be holding its breath next to streets like neon-lit Kalverstraat, and Red Light ladies strutting by the city's oldest church. Indeed, Amsterdam has as many lovely facets as a 40-carat diamond polished by one of the city's gem cutters. It's certainly a metropolis, but a rather small and very accessible one. Locals tend to refer to it as a big village, albeit one that happens to pack the cultural wallop of a major world destination. There are scores of concerts every day, numerous museums, summertime festivals, and, of course, a legendary year-round party scene. It's pretty much impossible to resist Amsterdam's charms. With 7,000 registered monuments, most of which began as the residences and warehouses of humble merchants, set on 160 man-made canals, and traversed by 1,500 or so bridges, Amsterdam has the largest historical inner city in Europe. Its famous circle of waterways, the grachtengordel, was a 17th-century urban expansion plan for the rich and is a lasting testament to the city's Golden Age. This town is endearing because of its kinder, gentler nature—but a reputation for championing sex, drugs, and rock 'n' roll does not alone account for Amsterdam's being one of the most popular destinations in Europe: consider that within a single square mile the city harbors some of the greatest achievements in Western art, from Rembrandt to Van Gogh. Not to mention that this is one of Europe's great walking cities, with so many of its treasures in the untouted details: tiny alleyways barely visible on the map, hidden garden courtyards, shop windows, floating houseboats, hidden hofjes(courtyards with almshouses), sudden vistas of church spires, and gabled roofs that look like so many unframed paintings. And don't forget that the joy lies in details: elaborate gables and witty gable stones denoting the trade of a previous owner. Keep in mind that those XXX symbols you see all over town are not a mark of the city's triple-X reputation. They're part of Amsterdam's official coat of arms—three St. Andrew's crosses, believed to represent the three dangers that have traditionally plagued the city: flood, fire, and pestilence. The coat's motto ("Valiant, determined, compassionate") was introduced in 1947 by Queen Wilhelmina in remembrance of the 1941 February Strike in Amsterdam—the first time in Europe that non-Jewish people protested against the persecution of Jews by the Nazi regime.
Day 4
Cologne is a city in western Germany located across the Rhine river. It is the oldest in Germany, dating back 2000 years and is considered the region's cultural hub. The city is known for its iconic landmark of the twin-spired Cologne Cathedral set against the reconstructed Old Town buildings. When in Old Town, visit the historic Old Town Hall and the Roman Church Great St Martin, or take time out and sit at one of the traditional breweries and enjoy the scenery around you. Historical sites such as the Roman Dionysus mosaic and the medieval Overstolzenhaus are worth a visit too. Another iconic sight in Cologne is at Hohenzollern Bridge. Here, local and tourist couples affix padlocks to the railings of the bridge and swear their loyalty to each other, they then throw the key into the Rhein to ensure everlasting love. Cologne is home to over 30 stages providing cabaret, free ensembles, theatre and dance and also celebrates its openly gay culture.
Days 5 - 6
Rüdesheim am Rhein, Germany
Rudesheim am Rhine is a town in the Rhine Valley in Germany and part of the UNESCO World Heritage Site of Rhine Gorge. It is known for its production of Riesling wine and has been popular for its wine making since ancient times. The Medieval Bromserburg Castle is home to the Rheingau Wine Museum and wine is a crucial part of Rudesheimer culture. The town is surrounded with vineyards and wineries, as well as many local wine bars and seasonal wine taverns. Wine tasting is a must do in Rudesheim and dining out is a great accompaniment. The local cuisine is seasonal and is closely intertwined with the wine growing traditions together with soups such as Zwiebelkuchen, Handkäs mit Musik and Spundekäs. Nordic Walking is popular around town, with five adventure trails around the vicinity, as well as many popular cycling routes. Great views of the town can be found from the water, the cable car to Niederwald Monument and the Monument itself. Old Town has the best examples of the town's architecture with Eagle Tower, Oberstrasse and Rheinstein Castle some key sites to visit.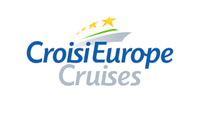 CroisiEurope
MS France
Partially renovated in 2016, the ship takes on a sparkling and vintage look with its anise and chocolate colours. The houndstooth-type patterns recall the elegant outfits of ladies from the sixties. The cabins display retro photographs representing Parisian monuments.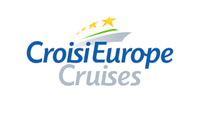 CroisiEurope
From
£1,272
*pp for an Outside Cabin