Splendours of Europe
Emerald Destiny is one of six of our Emerald Cruises Star-Ships specially designed to traverse the Rhine, Main, Danube and Moselle rivers in style. With tasteful and modern décor visible throughout the ship, including in the form of our three-tiered atrium that allows natural light to pour in and illuminate the interior.

Cruise ship:
Emerald Destiny
Departure date:
23rd August 2025
Leaving from:
Amsterdam
•
Amsterdam
•
Cologne
•
Rüdesheim
•
and 11 more stops
Price shown provided by: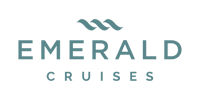 Emerald Cruises
Emerald Cruises offers a modern, relaxed, super-premium all-inclusive cruising experience, with contemporary and elegant ships and bucket-list destinations.
Onboard, guests are able to dine at four all-inclusive and unique outlets, enjoying free-flowing alcoholic beverages at mealtimes. Flexibility is key, with its range of shore excursion packages, and every aspect of the trip is taken care of – including flights and transfers.

Days 1 - 2
Amsterdam, Netherlands
Day 9
Regensburg, Germany
Day 11
Dürnstein, Austria
Day 13
Bratislava, Slovakia
Days 14 - 15
Budapest, Hungary
Disembark
Days 1 - 2
Amsterdam combines the unrivaled beauty of the 17th-century Golden Age city center with plenty of museums and art of the highest order, not to mention a remarkably laid-back atmosphere. It all comes together to make this one of the world's most appealing and offbeat metropolises in the world. Built on a latticework of concentric canals like an aquatic rainbow, Amsterdam is known as the City of Canals—but it's no Venice, content to live on moonlight serenades and former glory. Quite the contrary: on nearly every street here you'll find old and new side by side—quiet corners where time seems to be holding its breath next to streets like neon-lit Kalverstraat, and Red Light ladies strutting by the city's oldest church. Indeed, Amsterdam has as many lovely facets as a 40-carat diamond polished by one of the city's gem cutters. It's certainly a metropolis, but a rather small and very accessible one. Locals tend to refer to it as a big village, albeit one that happens to pack the cultural wallop of a major world destination. There are scores of concerts every day, numerous museums, summertime festivals, and, of course, a legendary year-round party scene. It's pretty much impossible to resist Amsterdam's charms. With 7,000 registered monuments, most of which began as the residences and warehouses of humble merchants, set on 160 man-made canals, and traversed by 1,500 or so bridges, Amsterdam has the largest historical inner city in Europe. Its famous circle of waterways, the grachtengordel, was a 17th-century urban expansion plan for the rich and is a lasting testament to the city's Golden Age. This town is endearing because of its kinder, gentler nature—but a reputation for championing sex, drugs, and rock 'n' roll does not alone account for Amsterdam's being one of the most popular destinations in Europe: consider that within a single square mile the city harbors some of the greatest achievements in Western art, from Rembrandt to Van Gogh. Not to mention that this is one of Europe's great walking cities, with so many of its treasures in the untouted details: tiny alleyways barely visible on the map, hidden garden courtyards, shop windows, floating houseboats, hidden hofjes(courtyards with almshouses), sudden vistas of church spires, and gabled roofs that look like so many unframed paintings. And don't forget that the joy lies in details: elaborate gables and witty gable stones denoting the trade of a previous owner. Keep in mind that those XXX symbols you see all over town are not a mark of the city's triple-X reputation. They're part of Amsterdam's official coat of arms—three St. Andrew's crosses, believed to represent the three dangers that have traditionally plagued the city: flood, fire, and pestilence. The coat's motto ("Valiant, determined, compassionate") was introduced in 1947 by Queen Wilhelmina in remembrance of the 1941 February Strike in Amsterdam—the first time in Europe that non-Jewish people protested against the persecution of Jews by the Nazi regime.
Day 3
Cologne is a city in western Germany located across the Rhine river. It is the oldest in Germany, dating back 2000 years and is considered the region's cultural hub. The city is known for its iconic landmark of the twin-spired Cologne Cathedral set against the reconstructed Old Town buildings. When in Old Town, visit the historic Old Town Hall and the Roman Church Great St Martin, or take time out and sit at one of the traditional breweries and enjoy the scenery around you. Historical sites such as the Roman Dionysus mosaic and the medieval Overstolzenhaus are worth a visit too. Another iconic sight in Cologne is at Hohenzollern Bridge. Here, local and tourist couples affix padlocks to the railings of the bridge and swear their loyalty to each other, they then throw the key into the Rhein to ensure everlasting love. Cologne is home to over 30 stages providing cabaret, free ensembles, theatre and dance and also celebrates its openly gay culture.
Day 6
Würzburg is a city in Bavaria in southern Germany. It is located on the River Main and is famous for its lavish baroque architecture and Franconian wine. The Residence Palace is a UNESCO World Heritage Site and is highly recommended. It is a well known example of Baroque architecture with its acclaimed staircase, impressive frescos and imperial hall. Other impressive sites in Würzburg include the towering fortress of Festung Marienberg, the Alt Mainbrücke old bridge, which offers ideal views of the Marienberg, Dom St. Kilian cathedral and the many churches of Würzburg including the Romanesque Neumünster. Many of these sites have their own museums for visitors to learn of the history or view unique collections. Other museums of interest are the Mineralogical Museum, exhibiting the world of minerals and stones, and the Botanical Gardens, with various greenhouses and outdoor areas to enjoy. Wine lovers will find an abundance of wineries in Würzburg, offering cellar tours and wine tasting as well as traditional Bavarian cuisines and hospitality. Enjoy wine soup, Gerupfter (cheese spread) and Sauerbraten (braised beef in wine) in a friendly traditional wine tavern.
Day 7
Bamberg is a German town located over a landscape of seven hills and the confluence of Regnitz and Main rivers. The town is a UNESCO World Heritage Centre with Old Town home to structures dating back to the 11th century. An iconic landmark to visit in Bamberg is the town hall Altes Rathaus, located on an island in the Regnitz and covered in murals. Bamberg Cathedral, with its four towers and numerous stone carvings, is a striking example of Romanesque architecture. Head to the Market Gardeners District and visit the historical houses where centuries ago the town gardeners would grow and export produce such as onions, seeds and liquorice. In the town centre and heart of Little Venice, the rivers and arched bridges connecting the island city are reminiscent of Venice, with a lively atmosphere and modern shops set in historical surroundings. After a day shopping, head to one of the many Brewery pubs for some popular German beer. Bamberg is famous for its beer and is where its name originated from, with the town being populated by nine traditional breweries.
Day 8
Nuremberg is a medieval city located in northern Bavaria in Germany. It is Bavaria's second largest city and is noted for its iconic red roofed buildings and medieval architecture. The imperial Castle overlooks Nuremberg and was one of the most important fortifications of the Roman Empire. For more significant cultural history, the Germanisches Nationalmuseum, one of the largest cultural history museums in the German speaking world, offers visitors exhibitions from Prehistoric all the way to present day. Walking tours around the city offer an enjoyable and active way to learn of Nuremberg's history and culture. Through Old Town, discover fountains, wells, churches, and art treasures, as well as learning of the colourful past and cosmopolitan present of the city and its people. Nuremberg is also home to one of the oldest Christmas markets in Germany, the Nuremberg Christkindlesmarkt, where visitors can purchase traditional handmade decorations and enjoy the famous gingerbread, mulled wine, and grilled sausage from over one hundred and eighty wooden stalls.
Day 9
Regensburg is a medieval city of Bavaria in southeast Germany. It is situated on the northern point of the Danube River at its confluence with the Regen and Naab rivers. The city is famous for its iconic 12th Century stone bridge and sixteen arches, crossing the Danube into Old Town and is the oldest preserved bridge in Germany. Regensburg is also noted for its 13th Century Regensburg Cathedral and Gothic twin spires that feature prominently on the city's skyline. Recently awarded UNESCO World Heritage status, the city is home to many preserved sites. Visit the the 2nd Century Porta Praetoria which served as the north gate to a Roman camp and St Peter's Cathedral, with its French Gothic architecture. Also the 18th Century Thurn and Taxis Palace and the Old Town Hall, which is now home to the Imperial Diet Museum, are also worth a visit. Regensburg benefits from lots of parks and gardens for visitors to relax in, as well as walks and cycle paths along the banks of the rivers.
Day 10
Passau is a German city located in the Southeast of Germany on the Austrian border. It is situated at the confluence of the rivers Danube, Inn and Ilz. The Three Rivers City, as it's also known, is unique for its three contrasting currents of blue, green and black. Old Town of Passau is home to towering buildings of striking architecture: the majestic fortress Veste Oberhaus, the Pilgrimage Church Mariahilf and St Stephen's Cathedral. Many of Passau's attractions can be found in this area, including the New Bishop's Residence, the Gothic Town Hall, as well as many churches and museums. Visitors can stroll along the riverfront promenades and romantic lanes whilst enjoying the picturesque landscape. For modern art, The Museum of Modern Art and Glass Museum Passau are recommended as they offer something a bit different. Theatre and cabaret are a popular evening pastime, with performances at the former Prince Bishopric Theatre or some lively cabaret and Jazz at the Scharfrichterhaus. Visitors will also find many traditional local Bavarian and Austrian cafes and restaurants offering a cosy atmosphere with home cooked food from local produce.
Day 11
Dürnstein is a town located in the Northeast of Austria, situated on the Danube river. It is part of the UNESCO World Heritage site and wine region of Wachauer. It is a popular destination for wine lovers as many wineries offer accommodation. In addition to wine tasting and vineyard tours, visitors will find exploring the area on foot is easy and enjoyable. Take one of the many beautiful hiking trails across ancient rocks and admire the impressive views across the Danube valley. Children will enjoy exploring the outdoors of Dürnstein too, with outdoor playgrounds and theme trails available to keep them entertained. In addition, children and adults will enjoy Austria's only outdoor biological swimming pool, Kuenringerbad, with an average temperature of 23 degrees celsius. Enjoy views of the town from overhead helicopter tours, leisurely river excursions, or hike up into the mountains and explore some of Dürnstein's ruins. The mountains offer the ruins of Dürnstein castle and city wall as well as beautiful flora and fauna to spot.
Day 12
Vienna is the capital and largest city of Austria. Located on the Danube River in the East of the country, the city is renowned for its strong music heritage and rich culture, and is the largest German speaking city in the world, outside of Berlin. In 2001, Vienna was designated a UNESCO World Heritage Site and boasts magnificent architecture. The city is home to over 27 castles and 150 palaces including the symbolic Gothic St Stephen's Cathedral and the iconic Schönbrunn Palace. Art and music are in abundance and all tastes are catered for. Live music venues offer everything from Rock to Opera. Enjoy world class performances at Vienna State Opera and experience the epicentre of international concert life at Musikverein. Modern and historical art can be found in indoor and outdoor spaces around the city, and a visit to the famous Kunsthistorisches Museum (KHM) is highly recommended. Enjoy views of the city from the Danube Tower and the Giant Ferris Wheel, then relax in the ample cosy coffee houses, cafes, bars and restaurants where traditional and international cuisines are served, as well as the locally produced wines.
Day 13
Bratislava is the capital city of Slovakia and is located along the Danube a river on the borders of Austria and Hungary. The city is surrounded by the Little Carpathians Mountains and vineyards as well as its iconic reconstructed Bratislava Castle overlooking Old Town. The castle offers a picturesque view of the city, the neighbouring countries and is home to the Museum of History. Bratislava offers a blend of historic and modern attractions including the Old Town Hall, now home to the Bratislava City Museum, the UFO Bridge, Martin's Cathedral, Michael's Gate and Blue Church St Elizabeth's. Bratislava is home to one of the oldest city parks in Central Europe and is popular with walkers, runners and cyclists as is the city forest park and foothills of the Carpathian Mountains. The city is popular for its locally brewed beers and has many micro-breweries and underground beer cellars. The local cuisine of Bratislava is an eclectic influence of European cultures including Slovak, Hungarian, Austrian and German and serves as a reminder of the history of this cosmopolitan city. However, visitors will find an array of offerings to suit all tastes with lunch being the main meal of the day and roast goose with lokse considered a signature dish of the area.
Days 14 - 15
Budapest is the capital city of Hungary and is located over the River Danube. It is one of the largest cities in the European Union and much of its historical sites have been awarded UNESCO World Heritage Site status. Originally formed in 1873 by the joining of Buda, Pest and Old Buda, the city suffered heavy destruction during World War II and was rebuilt into the country's political, cultural and commercial hub it is now. Bridges and railways connect the city over the Danube, including the six small islands situated on the river themselves. Some of Budapest's UNESCO World Heritage sites include Chain Bridge, Budapest Parliament, the striking Matthias church and the iconic Royal Palace visible from every location within Budapest City. The Castle Hills district architecture represents over a thousand years of the city's history with examples of Roman, Turkish, Gothic, Renaissance and Art Nouveau styles. Budapest also has a rich Jewish heritage and is home to the largest synagogue in Europe. The city has an abundance of restaurants offering international cuisines, as well as traditional Hungarian dishes ,including goulash soup, a very popular lunchtime dish. Hungarians enjoy their coffee so a traditional cafe is never hard to find.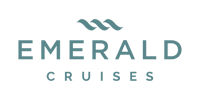 Emerald Cruises
Emerald Destiny
Emerald Destiny is one of six of our Emerald Cruises Star-Ships specially designed to traverse the Rhine, Main, Danube and Moselle rivers in style. With tasteful and modern décor visible throughout the ship, including in the form of our three-tiered atrium that allows natural light to pour in and illuminate the interior.