Search for your ideal Cruise
Ocean cruising in Belize
Tucked in next to Mexico and Guatemala, the beautiful Caribbean country of Belize is a wildlife-rich haven that prides itself on its fabulous ecotourism. It boasts the most extensive cave system in Central America, as well as the second largest coral reef in the world. Jaguar, ocelot, toucans, tapirs, crocodiles, and monkeys are just some of the animals that prowl Belizian jungles, while whale sharks, turtles, manatees, dolphins and rays inhabit the country's tropical waters. Belize's diverse cultural heritage is rooted in Mayan, Créole and European histories and its landmass is sprinkled with ruins in the form of cities, temples and monuments, reminiscent of both ancient and colonial civilisations. Belize has a subtropical climate, with both wet and dry seasons.
Why choose Belize cruises
Belize's relatively small size makes it an accessible country for cruisers, who can explore the country's charming coastal towns and travel inland to the remote jungles of Cayo or the soggy wetlands of Toledo. Norwegian Cruise Line in fact owns Harvest Caye Island, one of the country's main ports of call. Harvest Caye itself is a private beach resort, but it is also the starting point for many of the company's shore excursions. However, other cruise companies still make stops in Belize including Carnival, Celebrity Cruises, Royal Caribbean, Holland America, Princess Cruises, Regent Cruises, and Oceania.
find your perfect cruise
Find your ideal Caribbean cruise
Showing 10 of 6451 results
Sponsored listing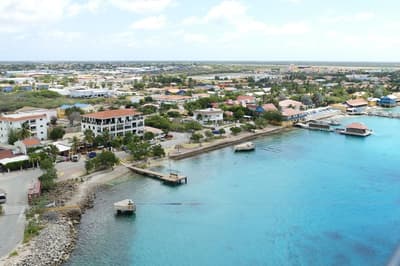 7 nights
Departs on the 18 Mar 2024
Norwegian Cruise Line, Norwegian Sky
La Romana, Catalina Island, Willemstad, + 5 more
Starts at: La Romana
Belize cruises: Best Places to visit in Belize
Belize City
Belize City is the former capital of Belize and sits on a small peninsula that juts out into the Caribbean Sea. Its complex history is rooted in the African slave trade, as slaves were brought here by the English slave traders to work in the forests. Today, Belize City's population is made up of people from a range of ethnic backgrounds - Creole, Garifuna, Latino, Chinese, Lebanese, Hindu and the original East Indian descendants and Maya. Belize City is split into the north side and south side, with cruise ships arriving in the north. Although it is a fairly run-down city, it has pockets of charm. Old colonial buildings are interspersed with crumbling streets and in the north Fort George District you'll find the fascinating Museum of Belize, a former prison building which documents the country's colonial and independence eras.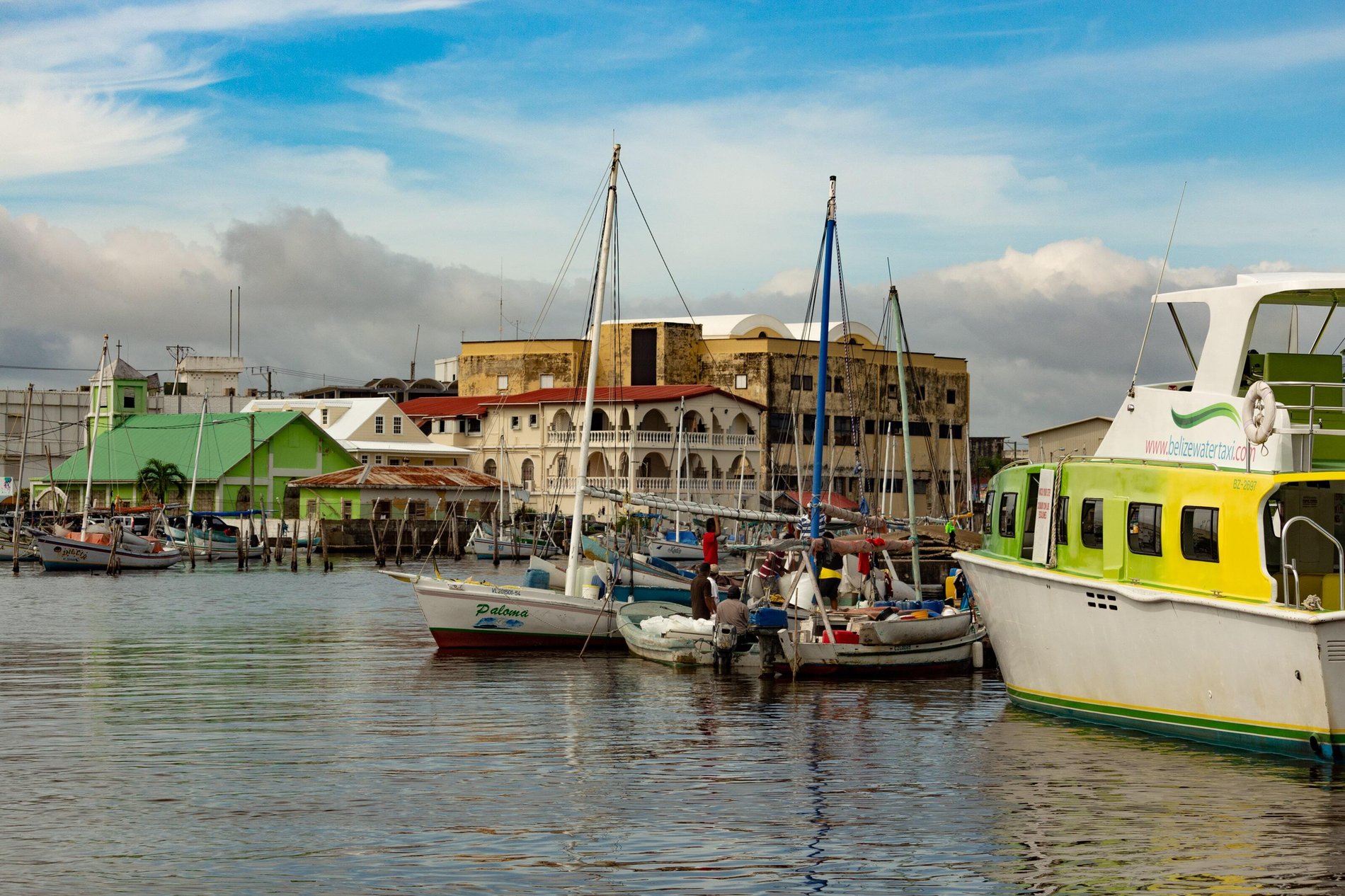 Ambergris Caye
Along a cruise to Belize, this heavenly island casts a spell on visitors, who find themselves in a magical paradise of palm-covered soft, sandy beaches lapped by crystal clear turquoise waters. Ambergris Caye is a watersports haven, where activities range from snorkelling on Hol Chan Marine Reserve and Mexico Rocks, to dozing in the the dazzling sun. The island has also earned the accolade of being one of the best diving spots in Belize due to its proximity to the Belize Barrier Reef, the second largest coral reef in the world. It is an area of outstanding natural beauty and home to some of the most diverse marine life on the continent.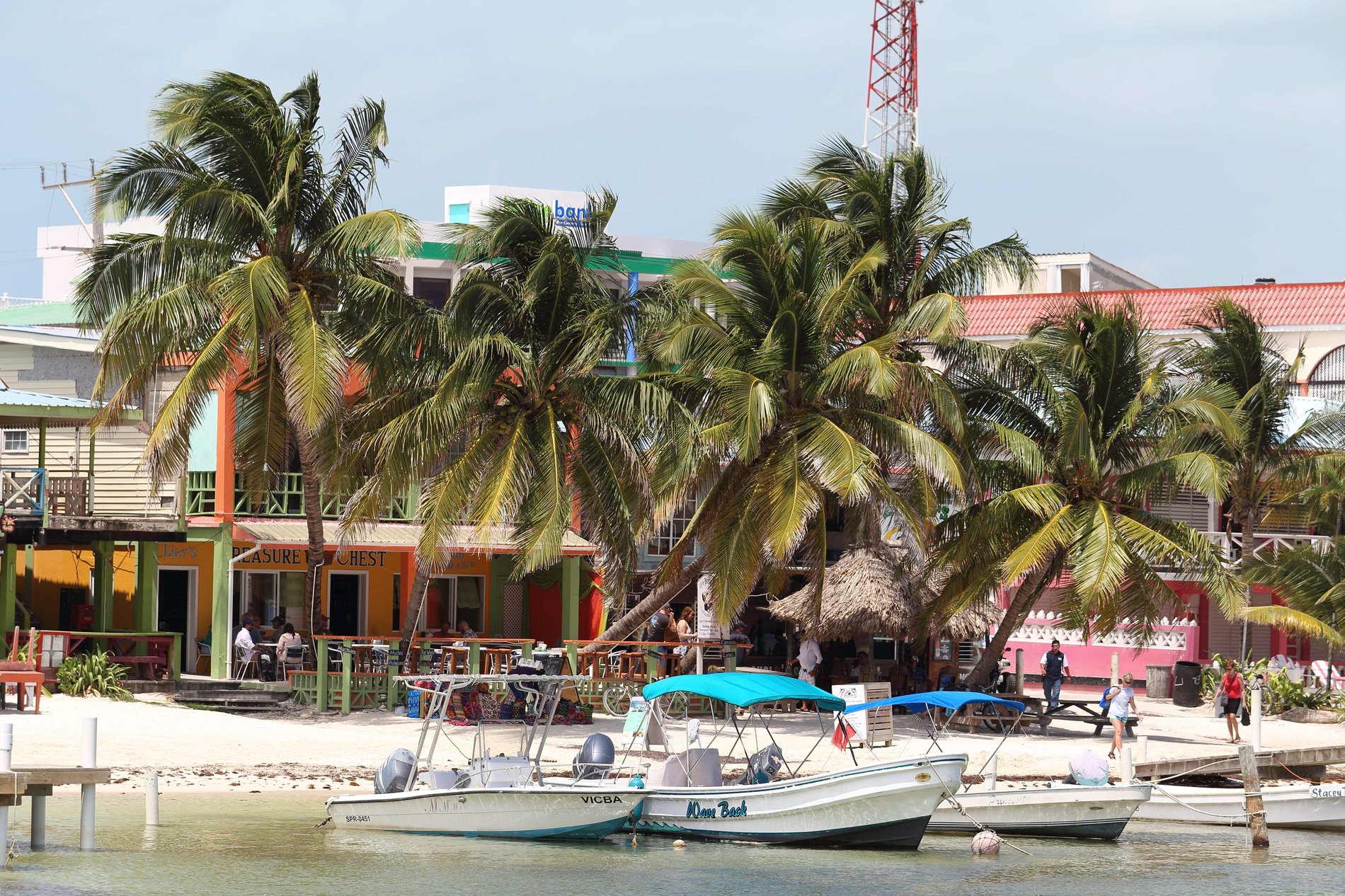 Toledo District
The tranquil district of Toledo is the southernmost point of Belize. It is one of the country's least visited but most beautiful areas and remains largely unspoilt. Its varied landscape is made up of luscious, dense rainforests and large networks of craggy caves and offshore cayes. The Mayan influence here is distinct, as its population is made up of Mopen and Kekchi Mayas. Elegant Mayan ruins and artefacts are peppered across Toledo, including the temples of Lubaantun and Nim Li Punit which consists of plazas, pyramids and carved wooden slabs. There are dozens of protected wilderness areas in Toledo, rich in exotic wildlife, and many small traditional Maya, Garifuna and Creole villages are dotted around the district. The Toledo Ecotourism Association also now runs a dedicated programme through which visitors can tour the villages, jungle, caves, ruins and waterfalls in the Toledo District.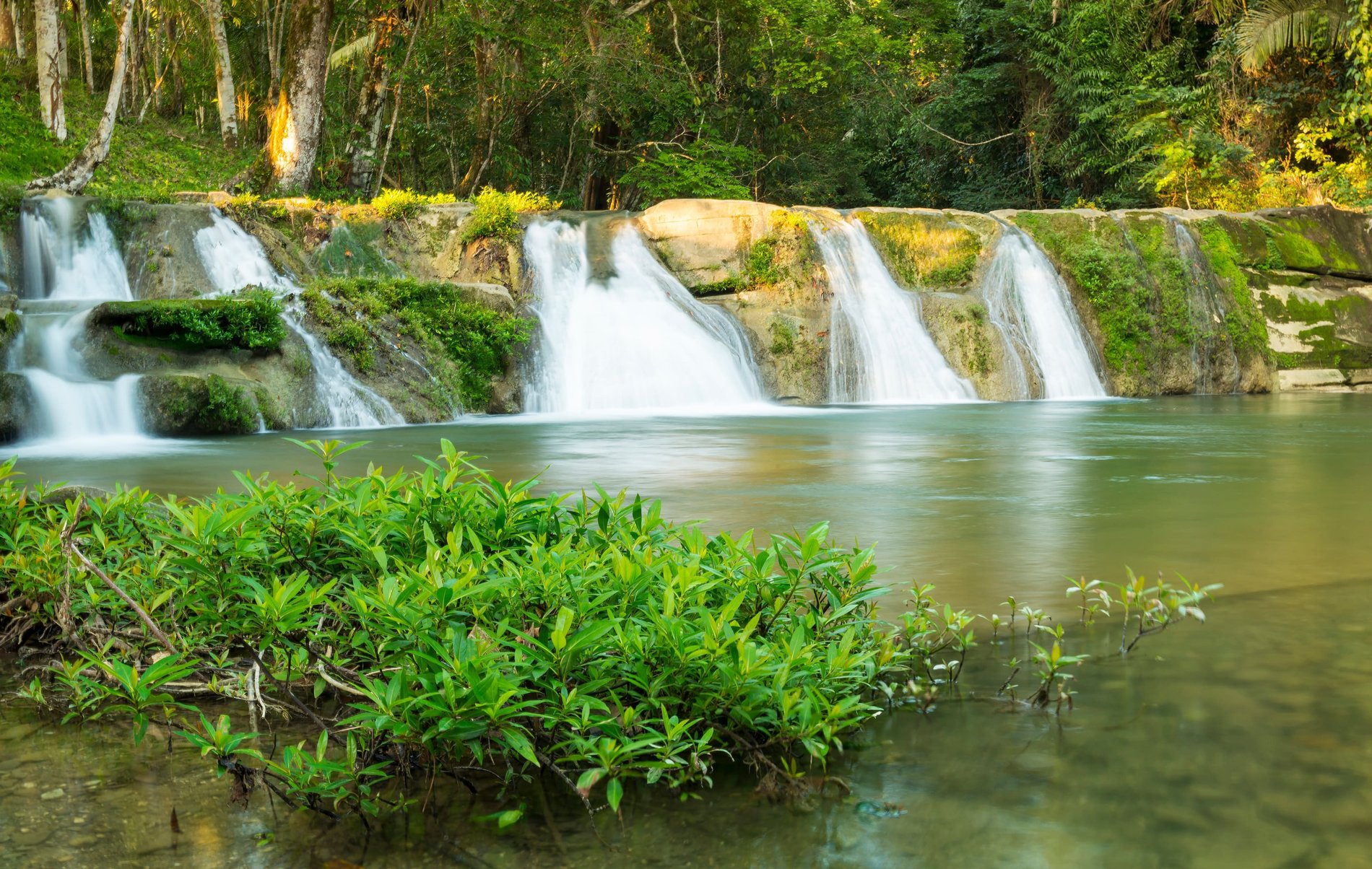 Placencia Peninsula
The Placencia Pensinsula is a laid-back beach resort which borders on a stunning mangrove-lined lagoon and has some of the best beaches in the country, such as Seine Bight and Maya Beach. It is also justifiably popular with avid divers and snorkelers, especially during whale shark season. The nearby Silk and Sapodilla Cayes brim with gorgeous marine life and colourful corals. The quaint fishing village of Placencia sits on the sandy peninsula and is home to one of the world's narrowest streets, Placencia Sidewalk, which is lined with quirky gift shops for Belize cruise shopping, along with independent restaurants. Take a boat trip up and down the picturesque Plancencia Lagoon to see the area's marvellous mangroves, home to manatees hiding in the shallows. Just off the coast from Placencia village, you'll also find the idyllic tropical island of Laughing Bird Caye National Park, and about an hour's drive north of the peninsula is Mayflower Bocawina National Park, an area of over 7000 acres of lowland forests and waterfalls. It has the longest zip-line course in Central America and is also inhabited by pumas, jaguars, tapis, monkeys, ocelots, pacas and armadillos.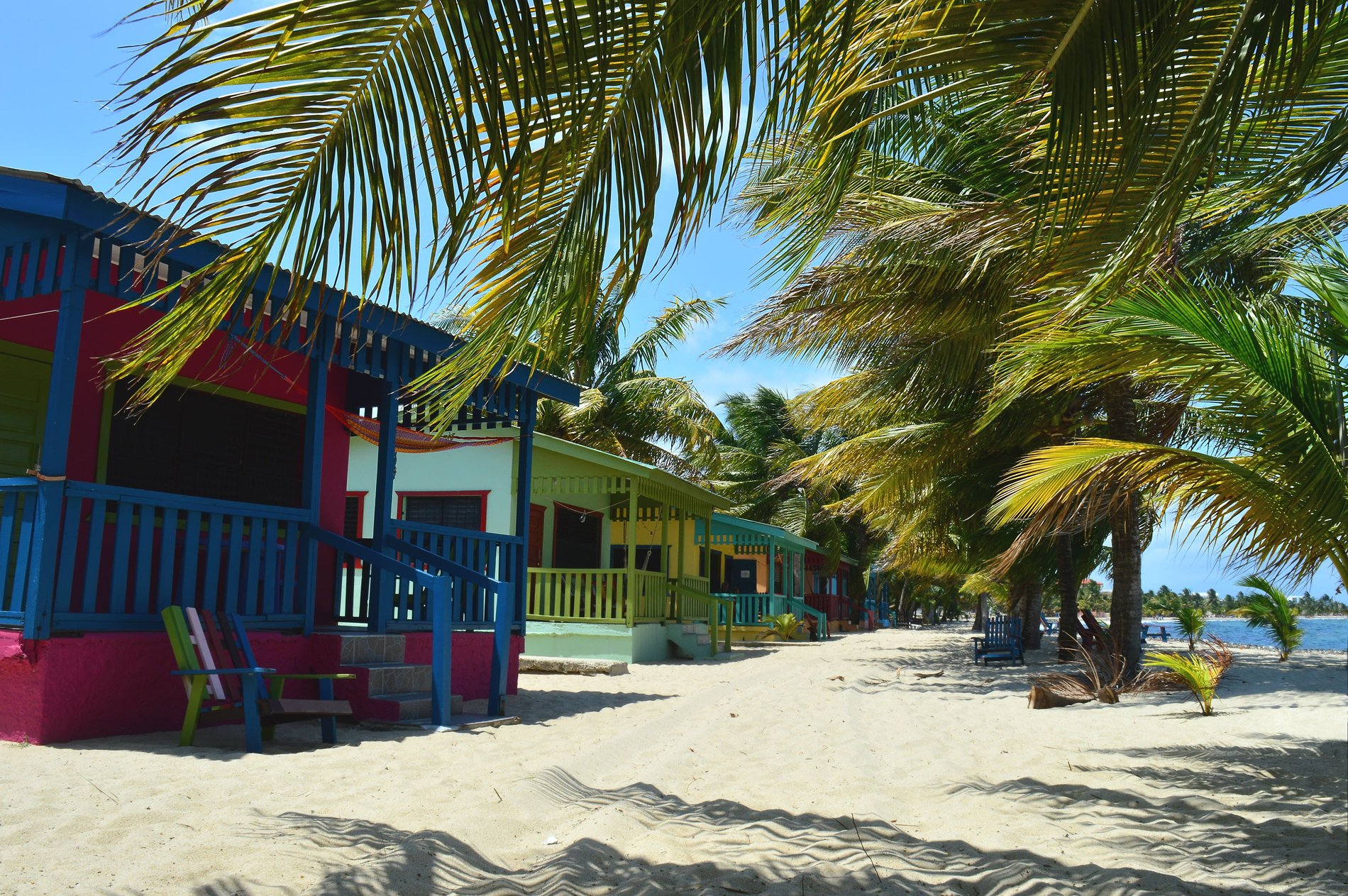 Hopkins, Stann Creek District
The Garifuna village of Hopkins is a must-see for culture-loving cruisers. It is flanked by the Maya Mountains, the Cockscomb Range and the Caribbean Sea. The Garifuna people have a reputation for being warm and hospitable and Hopkins was once voted the friendliest village in Belize. Drumming is a major part of Garifuna tradition and the local drum school allows visitors to learn some local beats. About an hour outside of Hopkins are the glorious Maya King Waterfalls, and southwest of town is the Créole village of Sittee River, named after its breath taking jungle-lined river. The Stann Creek district is also known for its cacao production and is home to the Che'il Mayan Chocolate Factory, which offers tours of its farms and demonstrations of the chocolate making process.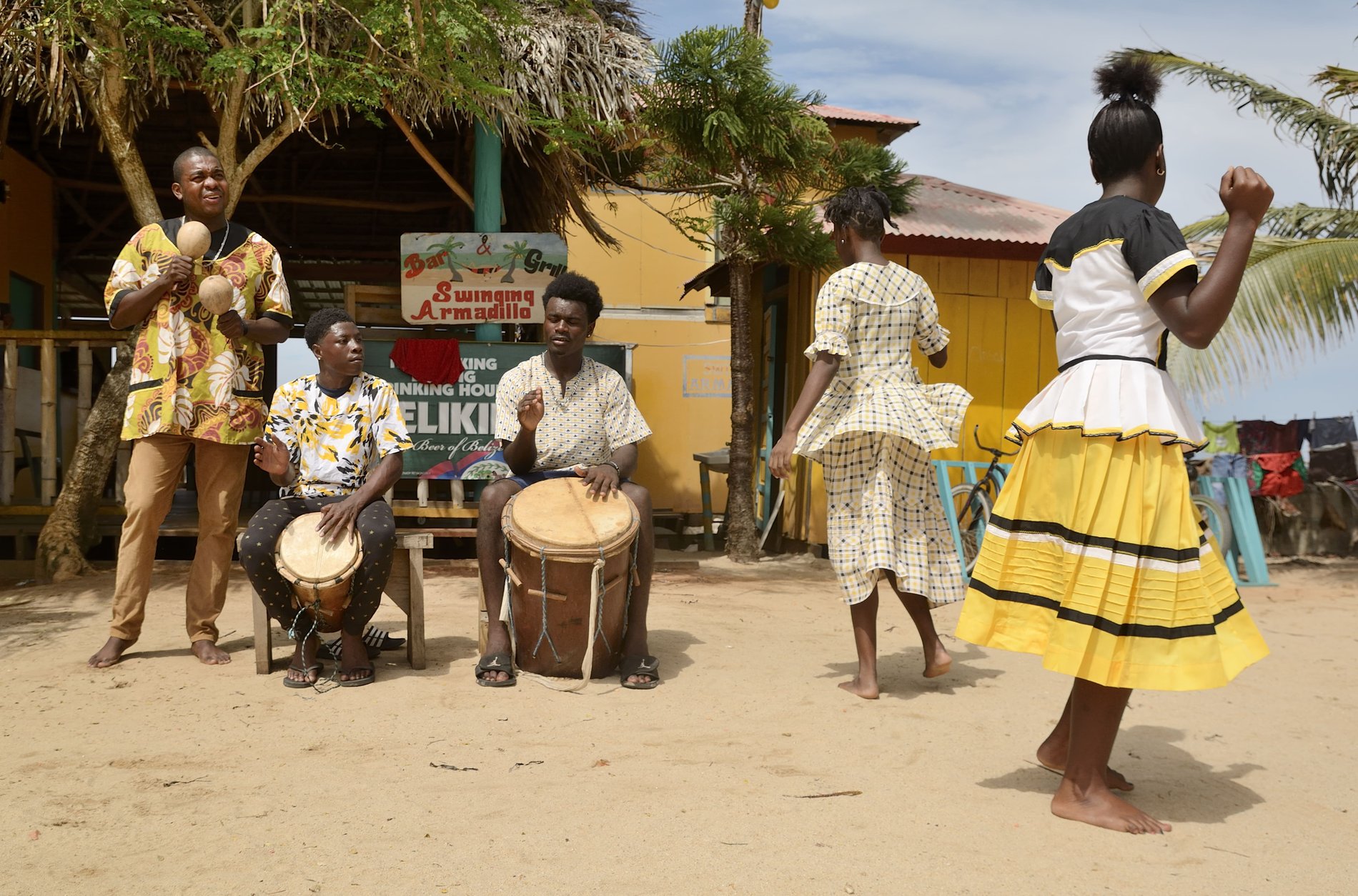 Cayo District
Cayo is the largest district in Belize and was once the centre of the Mundo Maya empire. It boasts two enormous Maya temple sites - Xunantunich and Caracol, as well as verdant forests, sparkling rivers and the most impressive ceremonial caves of Mesoamerica, the Actun Tunichil Muknal. The district's number one cultural hub is the rustic town of San Ignacio where you can visit the wonderful Green Iguana Conservation Project. Learn how to stroke and handle iguanas and about their lifecycle and habitats during this once-in-a-lifetime experience. Foodies will enjoy the San Ignacio Market, located on the banks of the Macal River, where local vendors sell their fruit and vegetables, handmade clothing and medicinal herbs.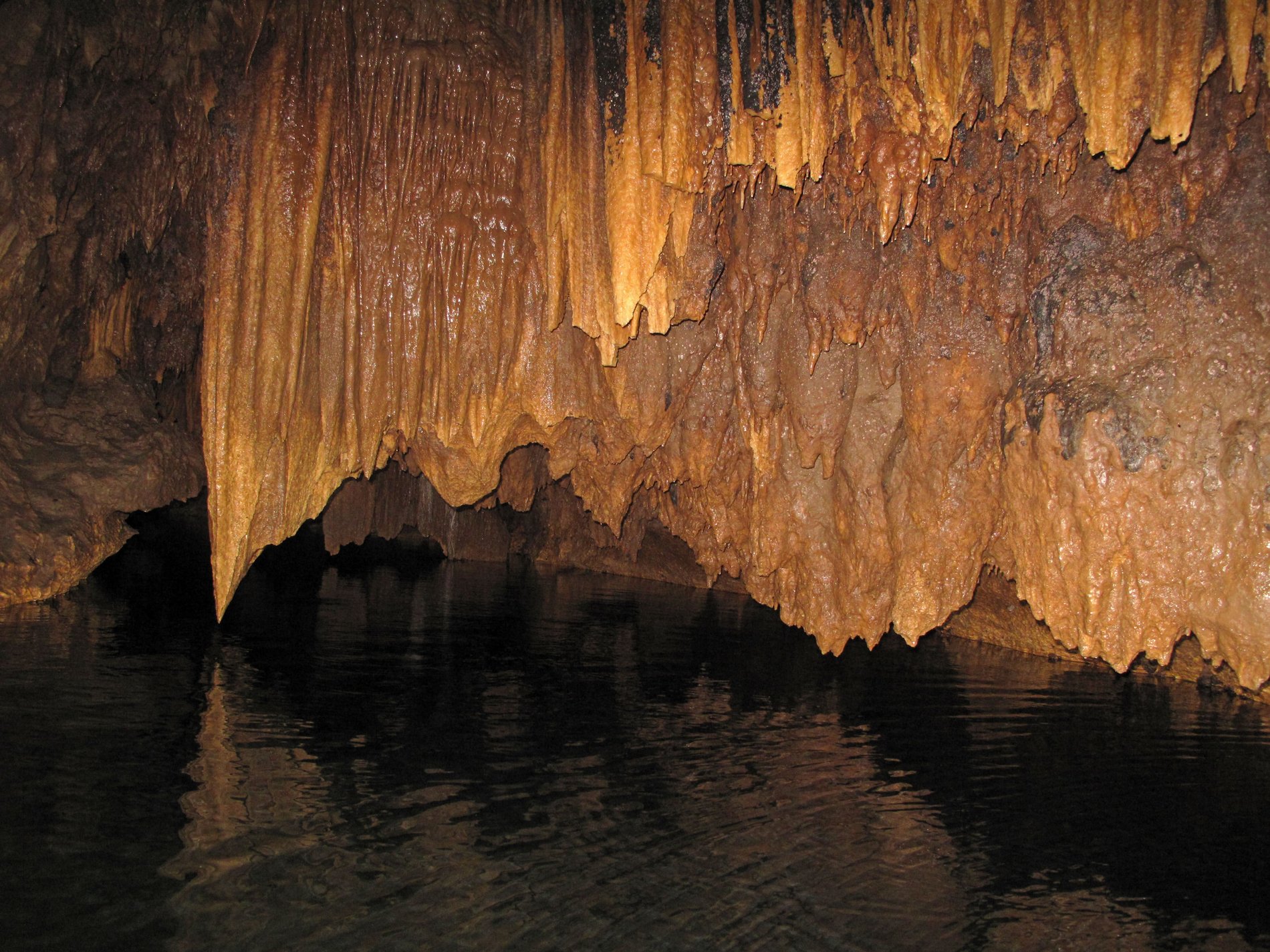 Iconic ports
Belize cruises: Best things to do in Belize
Spot some wildlife
Belize is certainly not short of wildlife, and various tours and attractions provide travellers with the opportunity to see as many exotic animals as possible. The Monkey River tour carries visitors from Placencia up to Monkey River village, travelling through dense jungles that are home to crocodiles, iguana, turtles, toucans, herons, and, of course, howler monkeys, which are known locally as "baboons". The Community Baboon Sanctuary in the Belize District was established to protect the howler monkey population and there you will be able to observe these crazy creatures in their native habitat. Stann Creek is also home to the Cockscomb Basin Wildlife Sanctuary which has Belize's most famous jaguar reserve.
Visit Mayan Ruins
Belize is a country steeped in antiquity where Maya ruins can be found at almost every turn. Take a trip out of Belize City to see the magnificent Altun Ha ruins and the Lamanai Mesoamerican archaeological site. In the Toledo District, the Nim Li Punit ruins are laid out in the Mayan lowland Classic Era style, similar to those of Lubaantun and Uxbenka nearby. Xunantunich and Caracol in Cayo are the most exquisite of the ancient ruins and the impressive Actun Tunichil Muknal cave network is an absolute must-see in this region.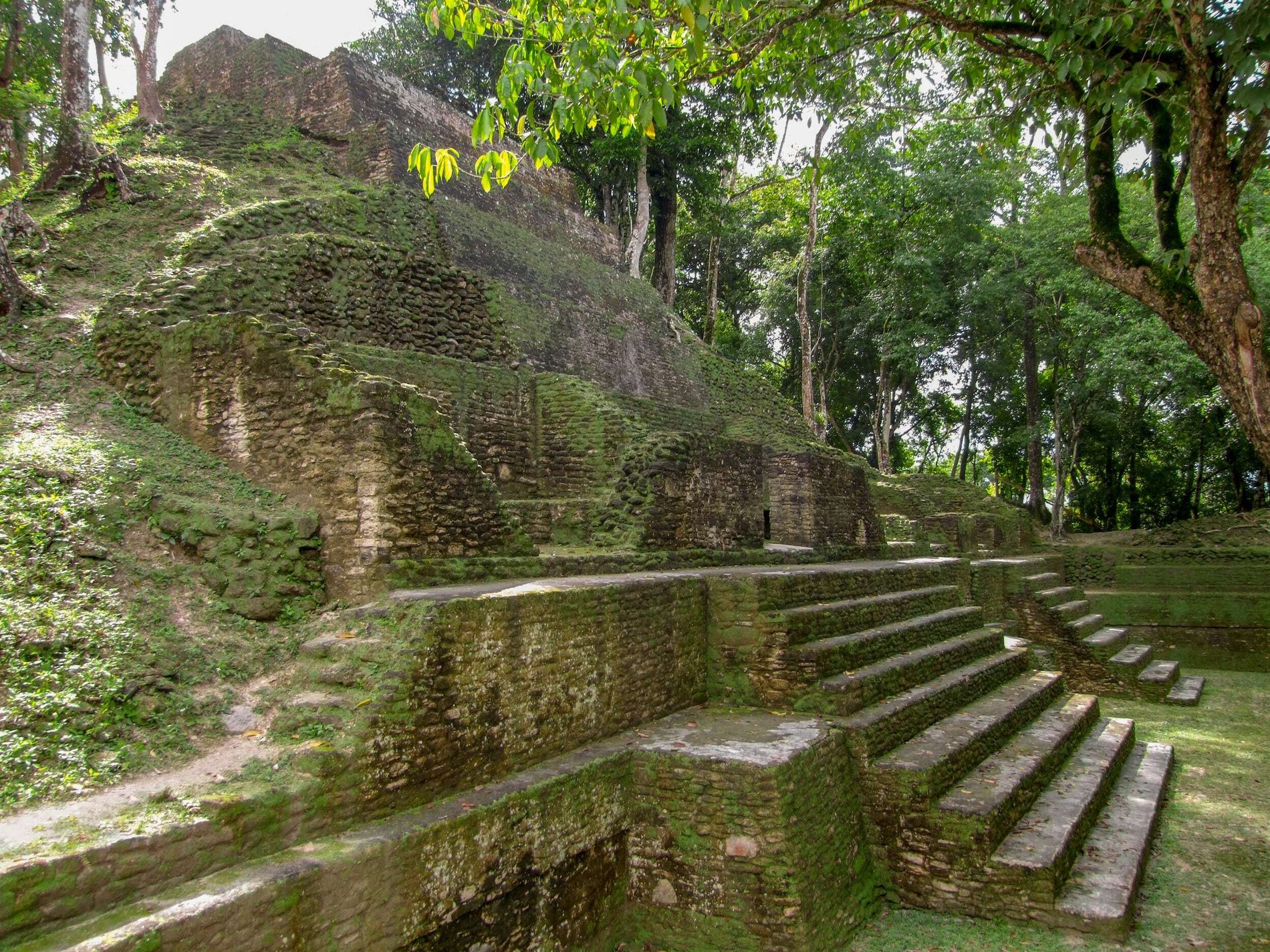 Do adventurous activities
Belize offers endless activities from cave and river-tubing to diving and snorkelling. The seven-mile 'River of Caves' is the most exciting of tubing adventures, available from the Caves Branch Adventure Company. There are multiple ziplines that run through Belize, an exhilarating experience which offers unrivalled views of rainforests and ruins. Belize also has an abundance of dive sites at prime locations including the Great Blue Hole at the barrier reef, Half Moon Caye, Glover's Atoll and Shark Ray Alley.
Go sea fishing
For the angling enthusiast, Belize is a world-class fishing destination. El Pescador Lodge in San Pedro, Tarpon Caye Lodge in Placencia and Belize River lodge are all great locations for hooking a prize catch of Bonefish, Tarpon and Permit. In fact, the entire coastline is brimming with fishy treasures from snook and snapper fish to barracuda and sharks. Belize's rivers and lagoons also provide some outstanding angling opportunities.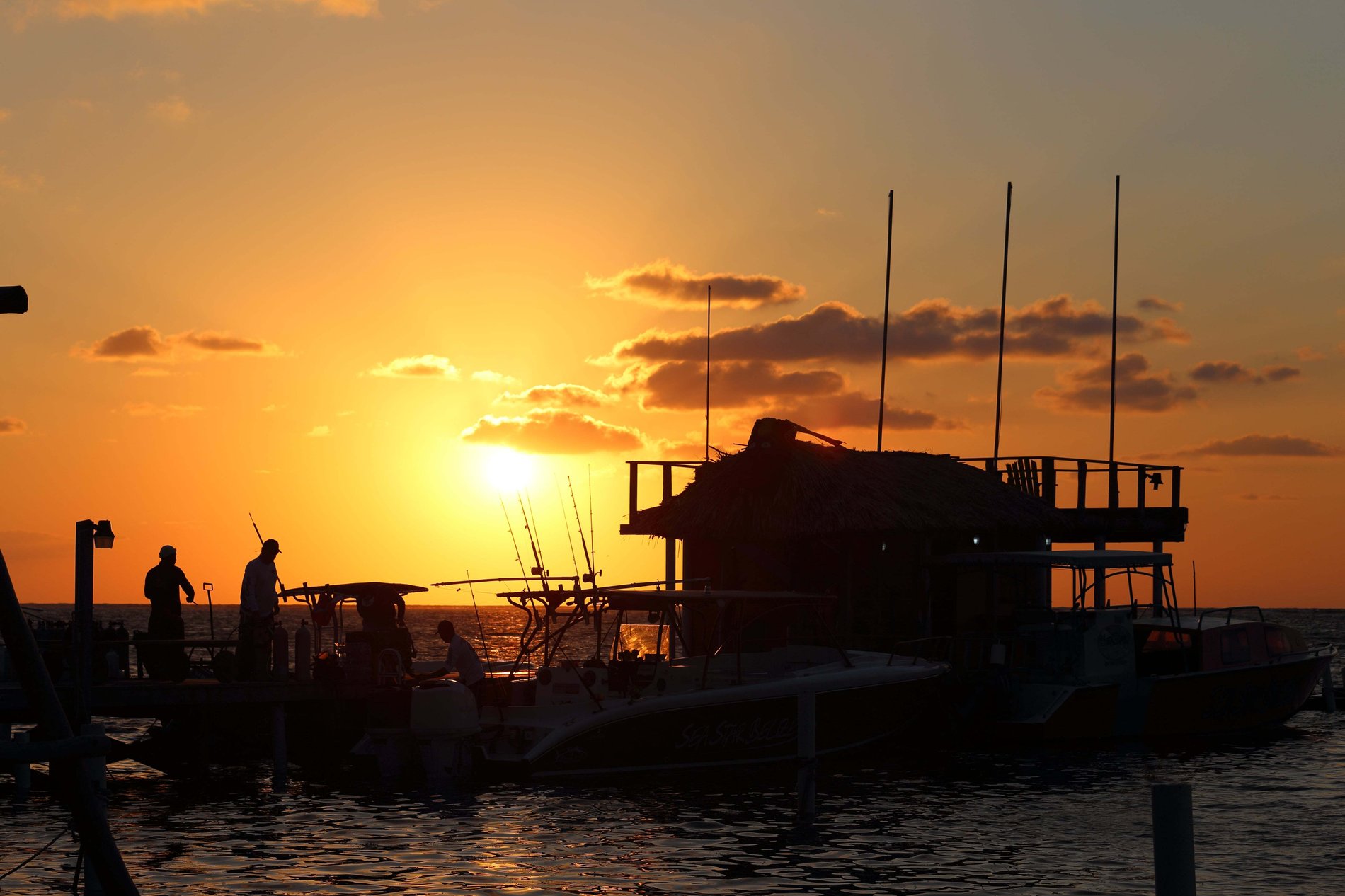 Go horseback riding
Belize's many rural areas are great terrain for horseback riding. Hanna Stables Eco Lodge offers rides to the Xunantunich Mayan ruins and Banana Bank leads horseback riders down the Belize River, where there are a number of different trails. Night-time horse riding is a fabulous way to see wildlife that emerges during the night, and seeing the jungle under the moonlit sky is a truly unique experience.