Search for your ideal Cruise
Ocean cruising in Bermuda
As Mark Twain once said: "You can go to heaven if you want; I'd rather stay here in Bermuda." An enchanting land of pink sand, and turquoise waters, a Bermuda cruise allows you to discover that paradise is in fact a reality. Bermuda may be so British that the police are constables and the Queen is the Queen of England, but the traditional breakfast is codfish, potato and banana. With its pastel-coloured houses and stately mansions, Bermuda can feel like a chunk of rural England lifted into the climate we wish we had. With British, North American, African, Portuguese and West Indian influences, its culture is one of the things that make it unique. Bermuda's museums and art galleries add touches of urban sophistication and its many forts attract history buffs, while its varied topography makes it ideal for all manner of water sports, hiking, golfing, or just lazing on a picture-perfect pink-sand beach.
Why choose Bermuda cruises
The natural beauty of the island makes it the perfect place to discover the great outdoors on your Bermuda cruise. It is surrounded by vivid coral, making snorkelling and diving here will always be a memorable experience. Most of the major lines sail here including Celebrity Cruises, Royal Caribbean and Carnival and Norwegian Cruise Line, setting sail from the East Coast of the United States and travel through the Atlantic seas to an island oasis in Bermuda. If you are looking for a cruise to Bermuda from UK, there are several options. Explore British colonial landmarks like the Royal Navy Dockyard or take a dip in the blue waves at Horseshoe Bay Beach on a cruise to Bermuda.

find your perfect cruise
Find your ideal Bermuda cruise
Showing 10 of 437 results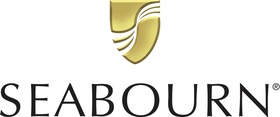 Sponsored listing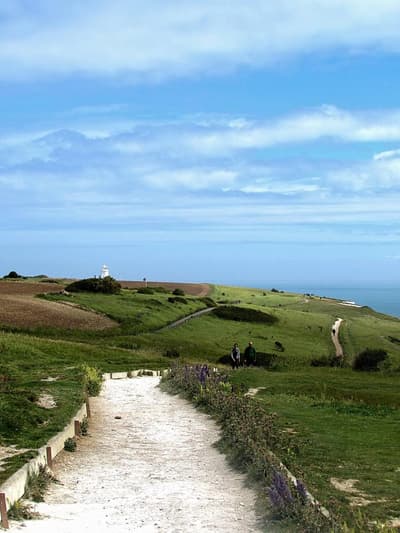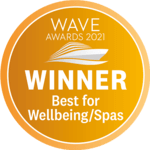 From Seabourn - 2021 Wave Awards winner
7 nights
Departs on the 03 Sept 2022
Seabourn, Seabourn Ovation
Dover, Antwerp, Farsund, + 4 more
Starts at: Dover
Bermuda cruises: Best places to visit on a Bermuda cruise
Hamilton
Wander down the streets of the colonial capital city, Hamilton, where you'll find some of Bermuda's best bites, boutiques and galleries. Stroll down the shops and brightly painted colonial buildings of Front Street, and check out the Cathedral of the Most Holy Trinity, with its towers and turrets designed in the uniquely Gothic style of medieval England.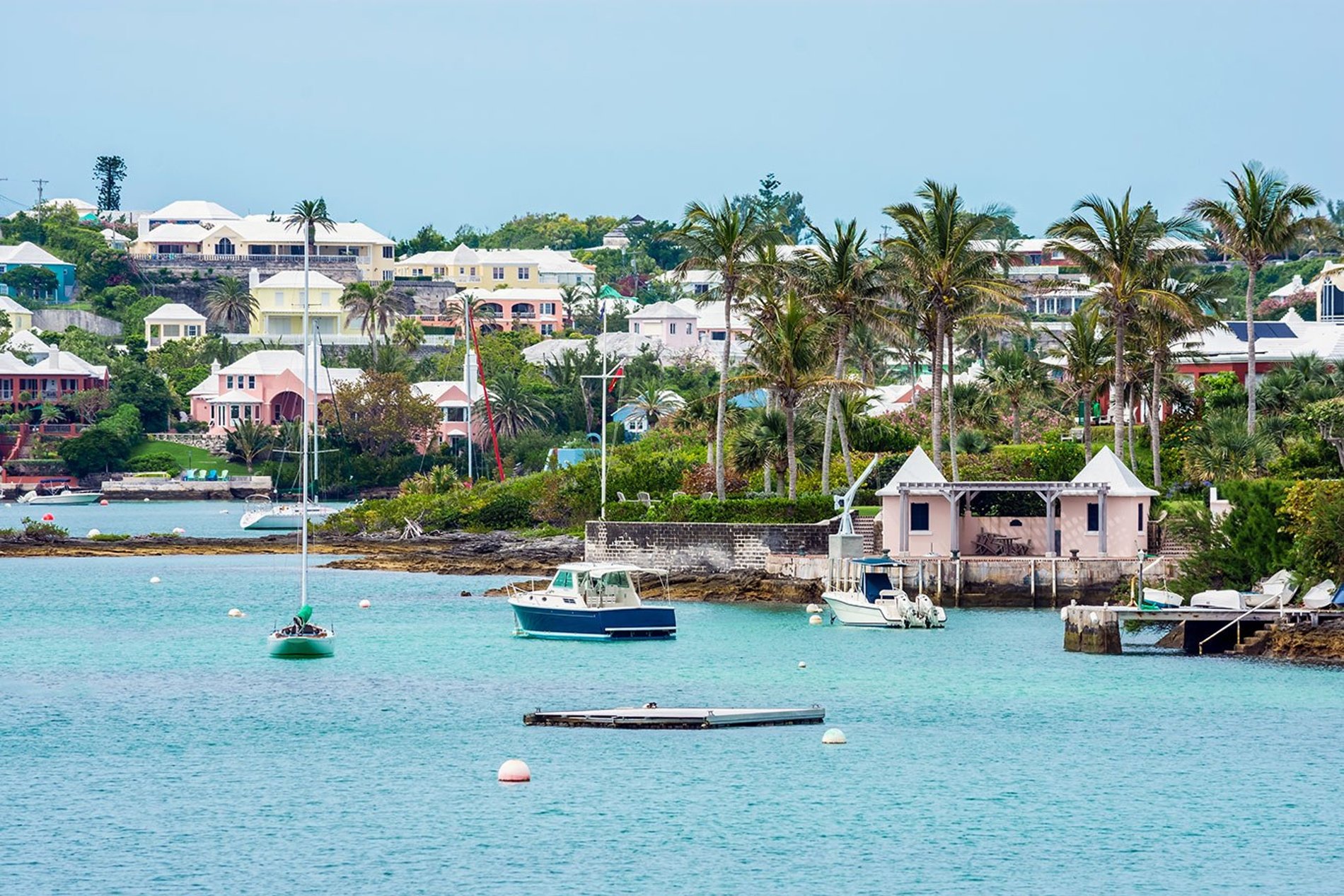 St George's
The town of St George's was the first settlement established on the island and is steeped in local history. It has been designated a Unesco World Heritage Site for this very reason. There are so many beautiful buildings to see, many of which are very colourful and make for an elegant setting for picture-perfect memories on a Bermuda cruise. Make sure you visit King's Square, which is in the centre of town and a good place to start any tours. There are companies that provide walking and minibus tours, although it's perfectly possible to guide yourself around the town if you prefer.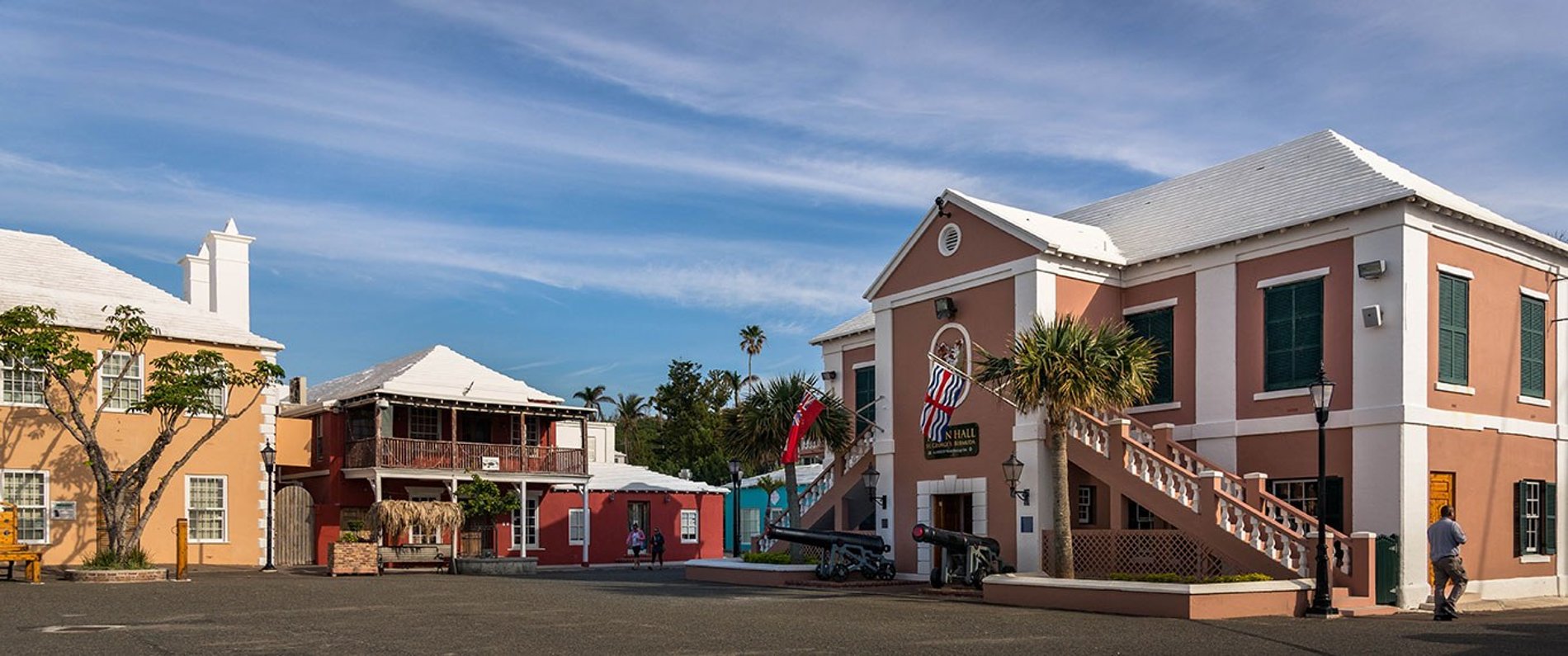 Horseshoe Bay Beach
Arguably one of the best beaches in the world is in Bermuda's Southampton Parish on the South Shore. Horseshoe Bay Beach, a crescent-shaped blush-pink-sand beach set against dramatic rock formations, attracts scores of travellers for a reason.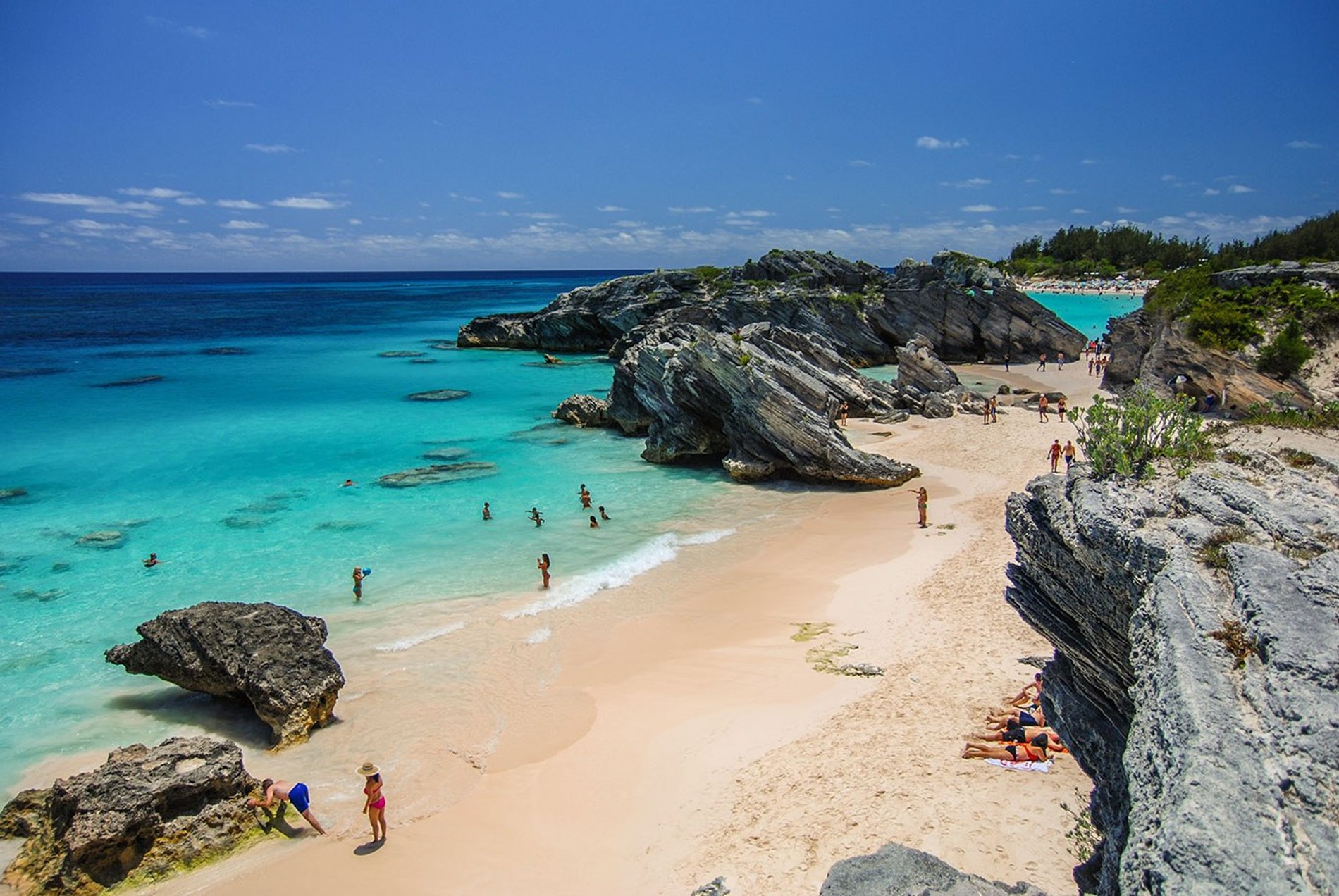 Gibb's Hill Lighthouse
For stunning views of Bermuda make a trip over to Gibb's Hill Lighthouse. Built in 1844, it is the tallest of the two in Bermuda and is renowned for being one of the original lighthouses in the world made entirely of cast-iron. The lighthouse shoots a beam that can be spotted by ships 40 miles away and by planes flying 10,000 feet high from as far as 120 miles away.To get to the top, you will need to climb all 185 steep steps, but don't let them put you off as your efforts will be rewarded with a stunning 360-degree view of Bermuda, which covers both the shoreline and the Atlantic Ocean.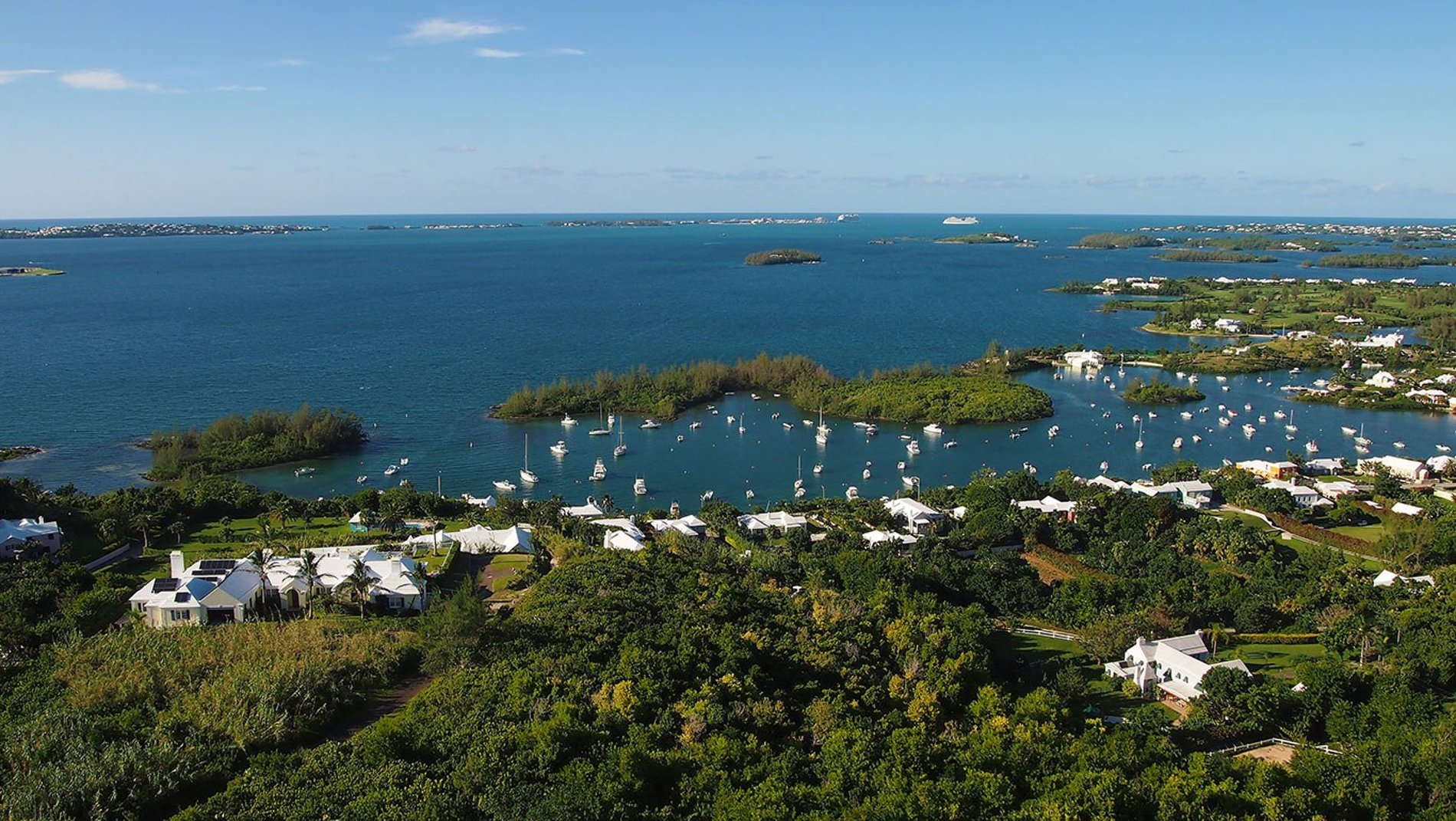 Royal Navy Dockyard
The Royal Naval Dockyard at the tip of the western end of Sandy's Parish is home to a major cruise ship port and contains an array of experiences, including shopping, dining, craft studios, and entertainment, all housed in naval buildings from the 18th century. For museum lovers on a Bermuda cruise, this former Royal Navy stronghold is also home to the well-curated National Bermuda Museum set within the body of the fort.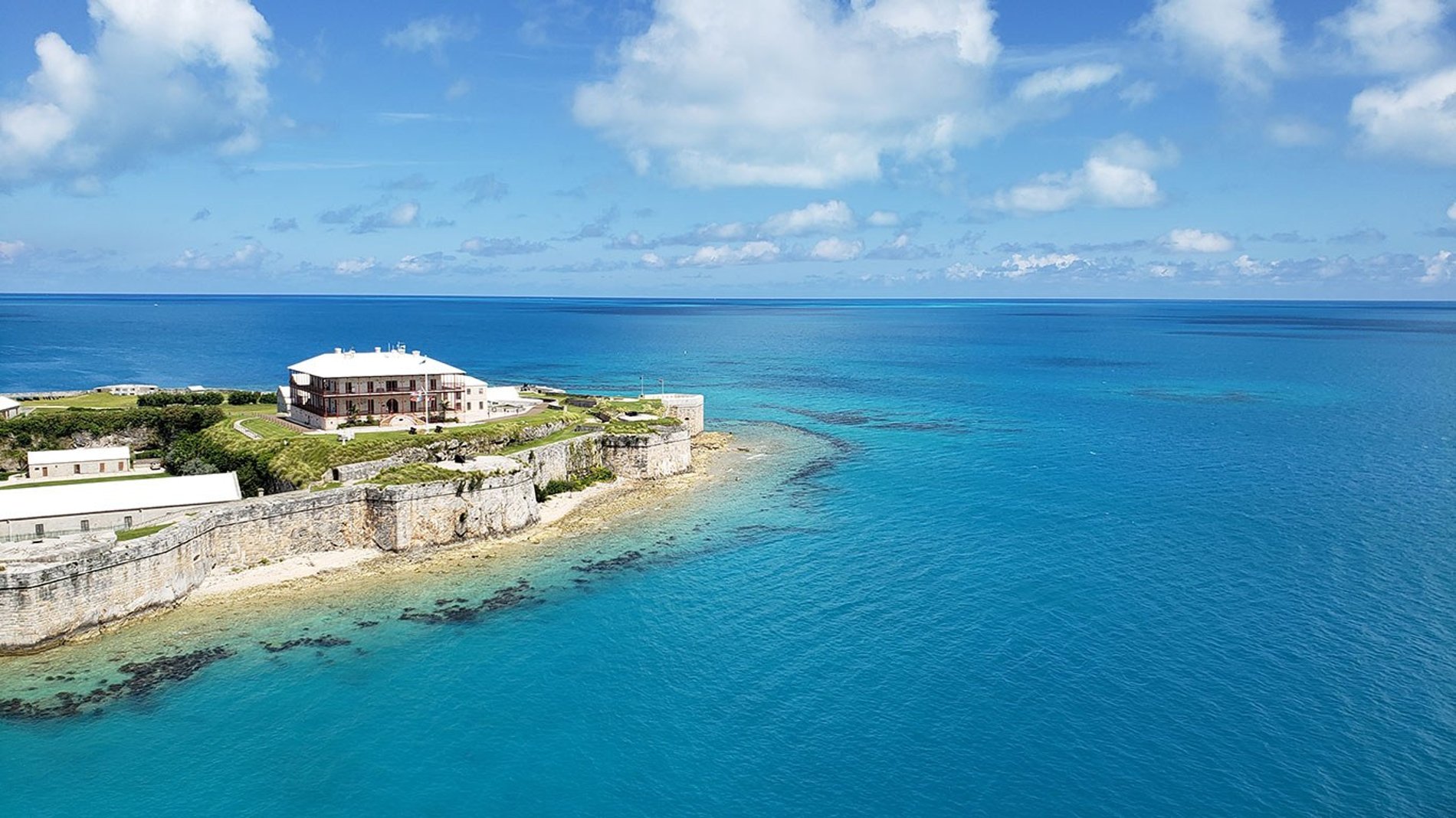 Iconic ports
Bermuda cruises: Best things to do on a Bermuda cruise
Dive deep
With more than 400 wrecks in its waters, Bermuda is considered the Shipwreck Capital of the Atlantic. This includes French frigates, American freighters and Italian cargo steamers, all of which were grounded by a thriving barrier reef that encircles the archipelago. Wreck sites vary widely – some are in a mere six metres of water, while others are as deep as 25 – but all of them are teeming with underwater life.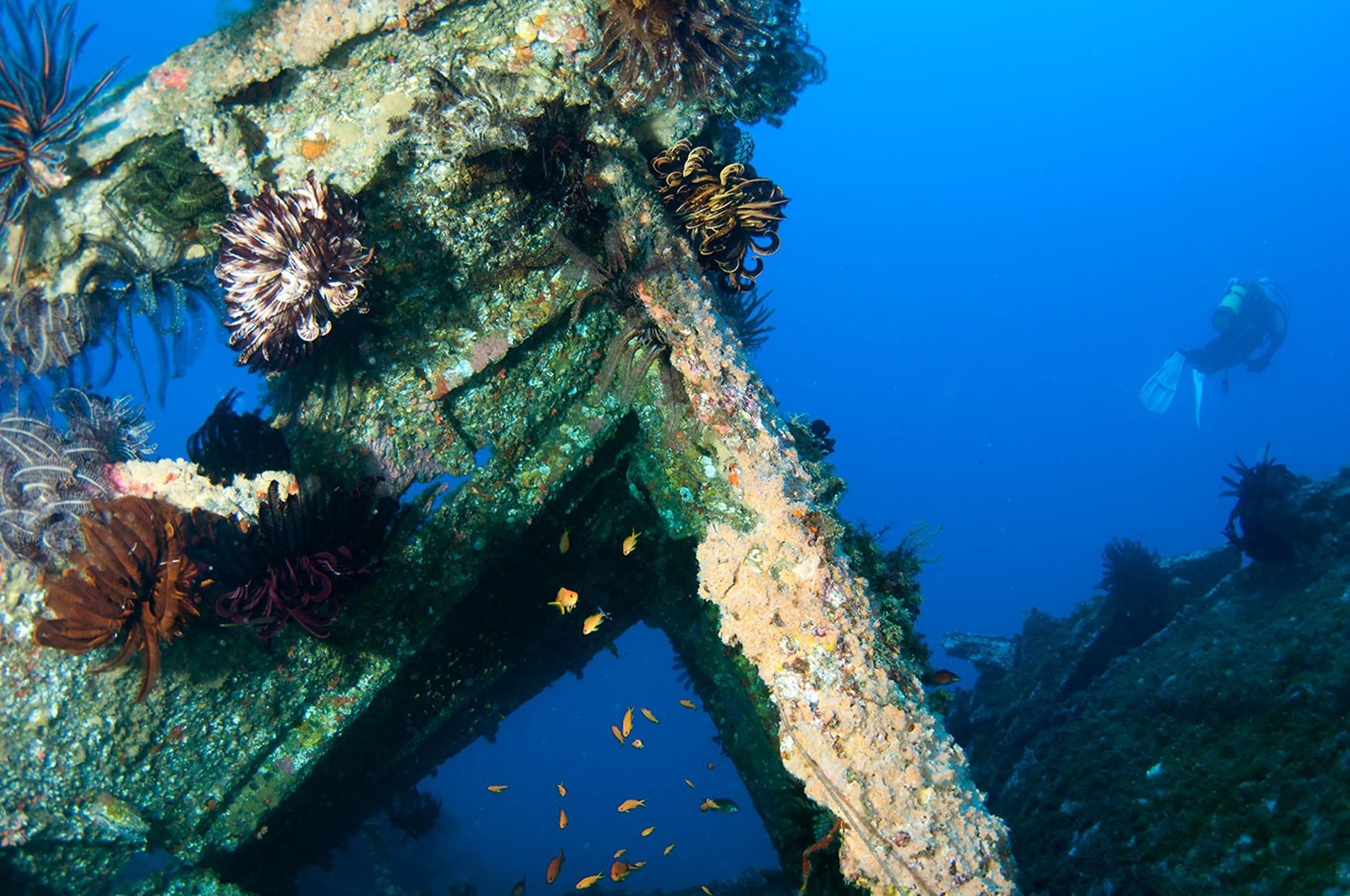 Tee time
With more golf courses per square mile than anywhere else in the world, Bermuda is a golfer's paradise. For one of the island's most unique outings, reserve a tee time at Port Royal Golf Course, a Robert Trent Jones-designed course in Southampton, which was once the home of the PGA Grand Slam of Golf and now hosts the annual Bermuda Championship. Featuring 18 oceanfront holes, all with undulating fairways and Tiff-Eagle greens, it's one of Bermuda's finest public courses.
Walk it off
If you've overindulged on the excellent food and sun-soaked beaches take a walk around the island. Once home to a working railway that ran across Bermuda from 1931 to 1948, the Railway Trail is now an 18-mile scenic pedestrian and bicycle path that spans the entire island. Split into nine individual sections, each one is different, but all offer a unique glimpse into Bermuda's natural environment. For a particularly picturesque route, try the stretch in Hamilton Parish on the east end, where you'll cross a 740-foot-long overwater footbridge.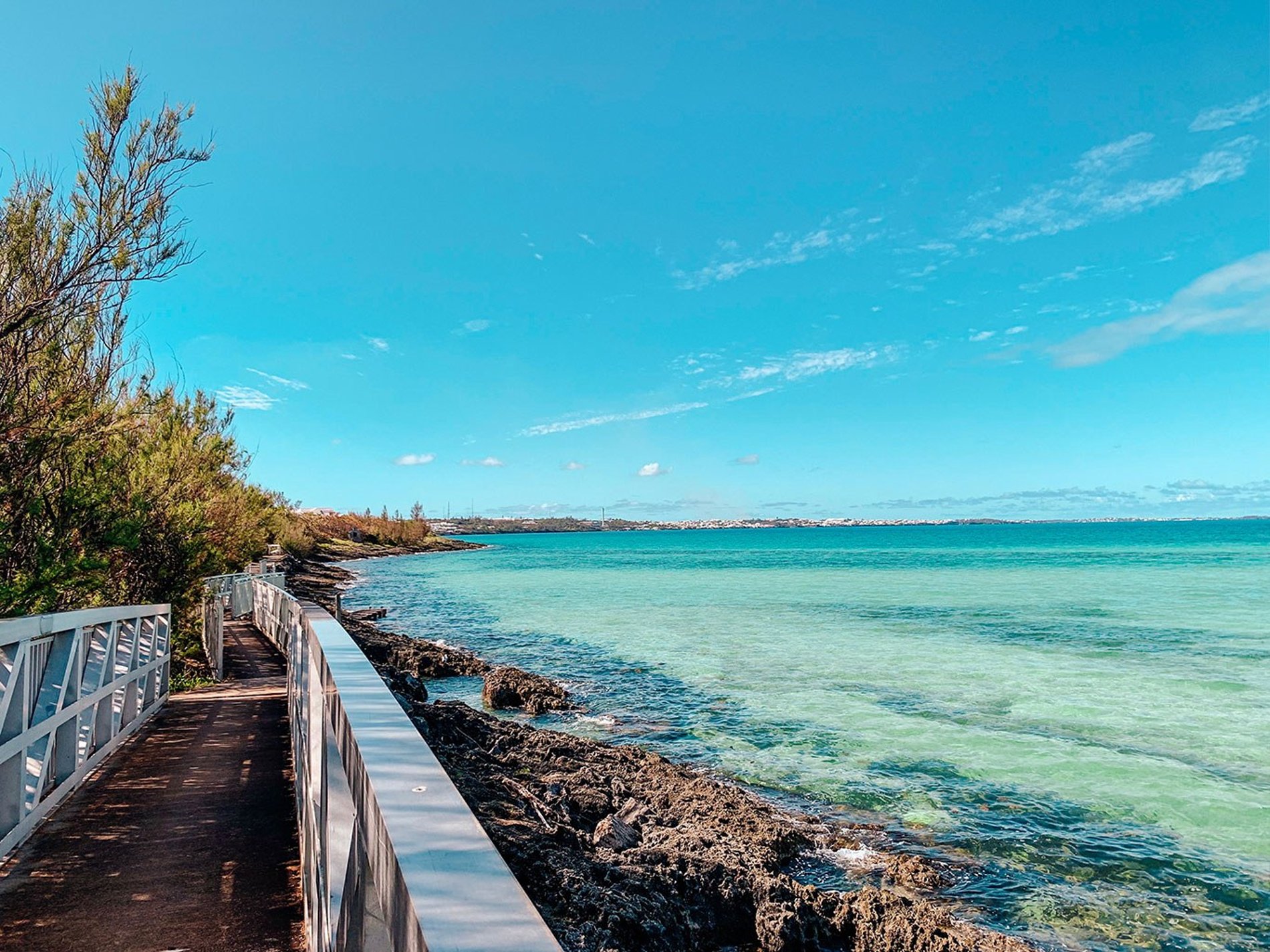 Cave exploring
Originally discovered in 1907 by a pair of Bermudian boys trying to retrieve a lost ball, the Crystal and Fantasy Caves are a network of subterranean lakes and caverns featuring centuries-old stalagmites and stalactites to marvel at. You can explore them both during a guided tour, which will take you deep into the caves and across a floating pontoon bridge that spans a deceptive-looking 55-foot-deep clear lake.