Search for your ideal Cruise
Ocean cruising in Cuba
Known for its other-worldly charm, the colourful, frantic and very welcoming country of Cuba is the land of rum, cigars and dancing. But away from the big cities it transforms into a country full of natural beauty. Beaches, verdant landscapes, waterfalls, rainforests and majestic mountain ranges await those who want to explore more of the island on cruises to Cuba. Cuba may not have one of the most buoyant economies in the world, but it is rich in culture, colour and heritage.
Why choose Cuba cruises
A cruise to this historic destination opens up a world made famous by Hemingway, Fidel Castro and Che Guevara. Currently served from the UK by Marella Cruises, Fred Olsen and Azamara, Cuba is the Caribbean island with a Latin American twist. A riot of colour, music, heritage and culture, visiting is like stepping back in time. One of the world's last remaining socialist countries, Cuba's fascinating history is just waiting to be explored, while its vivacious present is likely to charm you wholeheartedly. Chances are that when you think of Cuba, an image of Old Havana comes to mind. Founded in 1519 by the Spanish, its colourful architecture is both vibrant and beautiful – lookout for neoclassical and Baroque styles along its charming streets. Of course, Havana is also renowned for the vintage cars, which pepper every thoroughfare across this truly atmospheric locale.

find your perfect cruise
Find your ideal Cuba cruise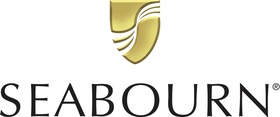 Sponsored listing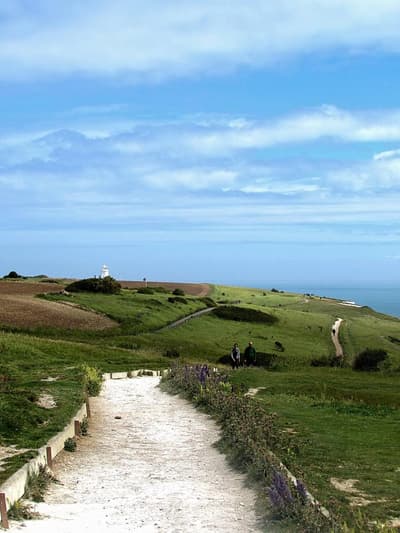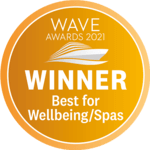 From Seabourn - 2021 Wave Awards winner
7 nights
Departs on the 03 Sept 2022
Seabourn, Seabourn Ovation
Dover, Antwerp, Farsund, + 4 more
Starts at: Dover
Cuba cruises: Best places to visit in Cuba
Fusterlandia
Where does art go after Antoni Gaudí? For a hint you can head west from central Havana to the seemingly low-key district of Jaimanitas, where artist José Fuster has turned his home neighbourhood into a masterpiece of intricate tile work and kaleidoscopic colours – a street-art wonderland that will make Barcelona's Park Güell look quite sedate in comparison. The result is what is unofficially known as Fusterlandia, an ongoing project first hatched around 20 years ago that has covered several suburban blocks with whimsical but highly stylised public art. The centrepiece is Fuster's own house, Taller-Estudio José Fuster, a residence decorated from roof to foundations with art, sculpture and – above all – mosaic tiles of every colour and description imaginable.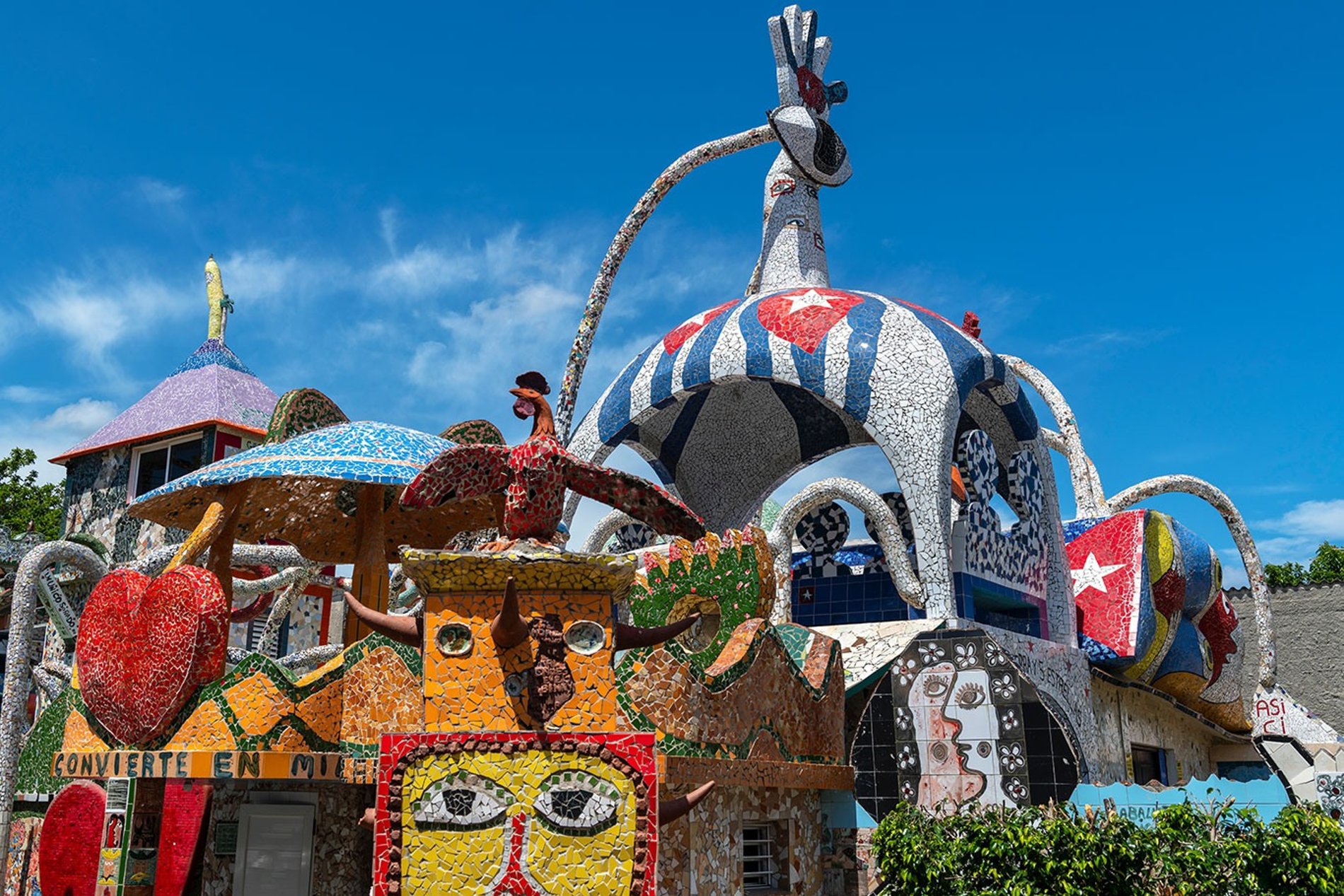 Fort San Pedro
A Unesco World Heritage Site since 1997, the San Pedro fort sits impregnably atop a 60m-high promontory at the entrance to Santiago Harbor, 10km southwest of the city. The picturesque views from the upper terrace take in the wild western ribbon of Santiago's coastline backed by the velvety Sierra Maestra - a must-visit on a cruise to Cuba.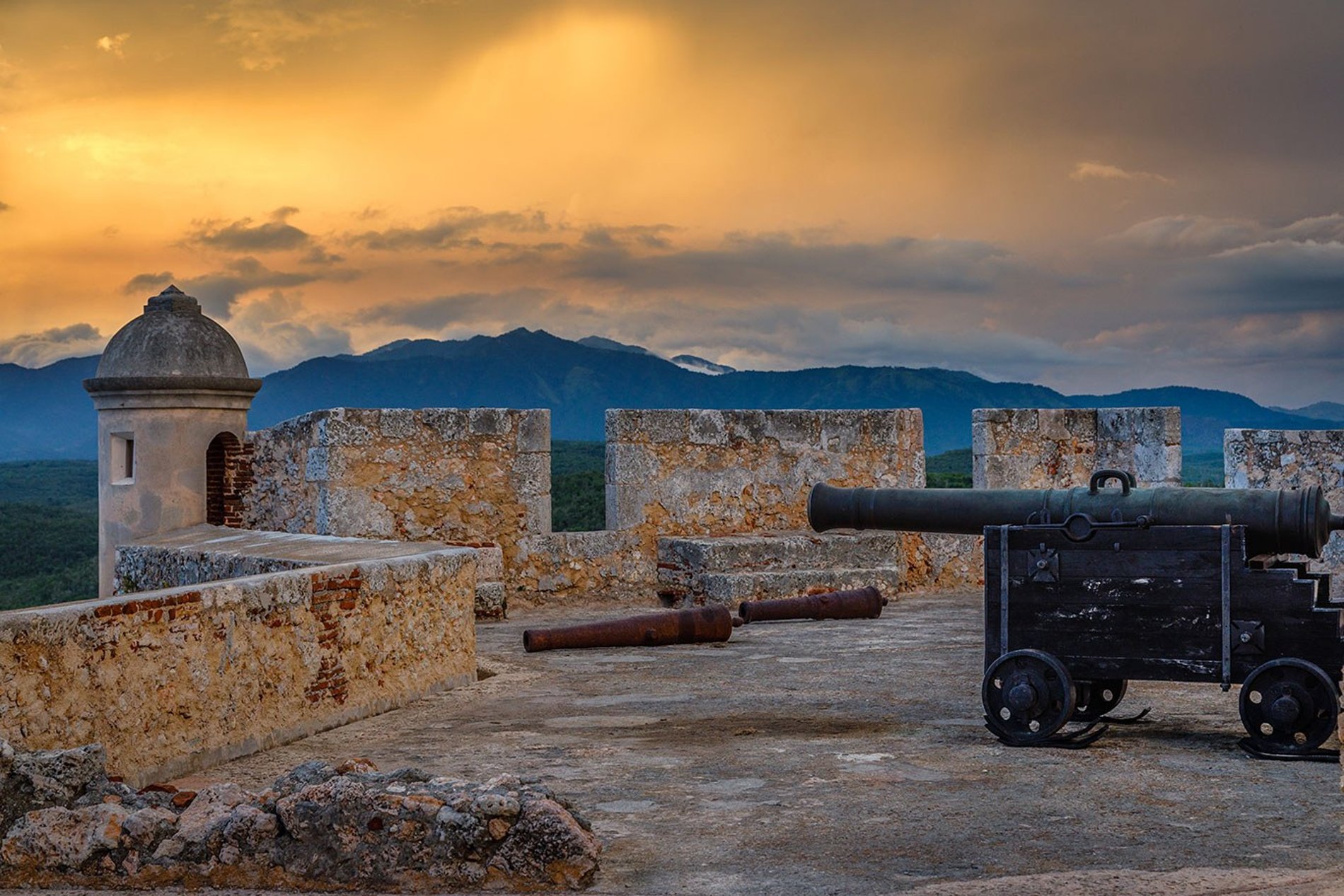 Maleclón
The Malecón, Havana's evocative 7km-long sea drive, is one of the city's most soulful and quintessentially Cuban thoroughfares, and a meeting place for assorted romantics, philosophers, poets and traveling minstrels. Laid out in the early 1900s as an oceanside boulevard for Havana's pleasure-seeking middle classes, the Malecón expanded rapidly eastward in the century's first decade, with a mishmash of architecture that mixed sturdy neoclassicism with whimsical Art Nouveau. By the 1920s the road had reached the outer limits of Vedado, and by the early 1950s it had metamorphosed into a busy six-lane highway that carried streams of wave-dodging Buicks and Chevrolets from the grey hulk of the Castillo San Salvador de la Punta to the borders of Miramar. Today the Malecón remains Havana's most authentic open-air theatre, sometimes dubbed 'the world's longest sofa', where the whole city comes to meet and greet.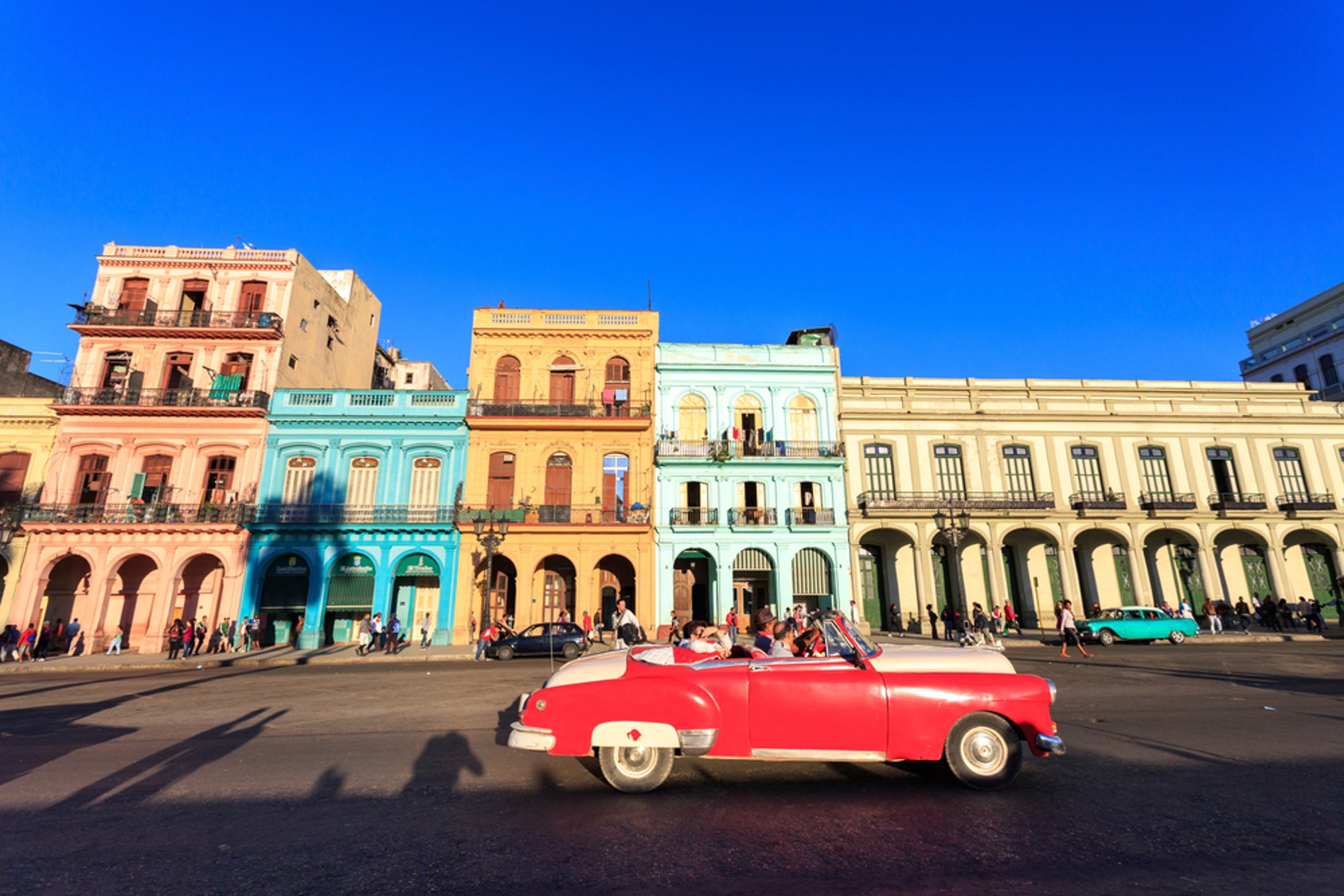 Trinidad
A colourful colonial city of about 73,000 people set near the Escambray Mountains. Trinidad is the best city on a Cuba cruise to see Spanish colonial architecture lining cobblestone streets, where the buildings are painted bright colours, giving the feel of mountain villages one might find in Colombia or Ecuador. It might be the most photographed place in Cuba outside Havana, but it's for a reason. And that hasn't ruined the small-town feel one bit.
Iconic ports
Cuba cruises: Best things to do in Cuba
Step back in time
Feel like you're back in the '50s with a trip through Habana Vieja and along the water in a bright pink convertible Cadillac, or another of Cuba's trademark classic cars. You won't get much in the way of information over the roar of the engine and the wind in your hair, but education isn't really the point. Although it can be seen as an ultra-touristy thing to do, it's absolutely worth the cliché. The photographs you'll get from riding in a bright car through the classic architecture are uniquely Cuban. And when else will you get to ride around in a '57 Chevy with the top down on a sunny day?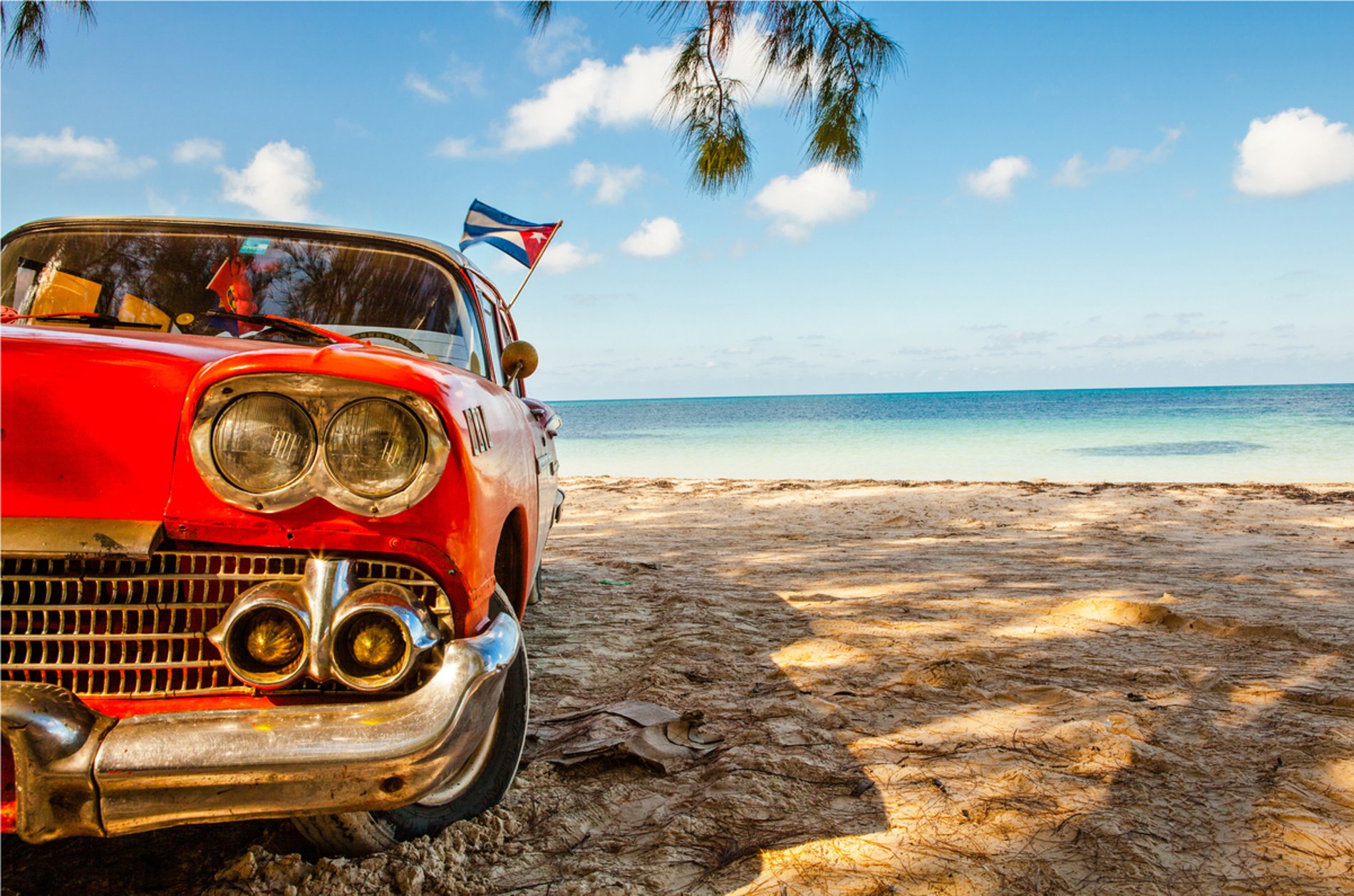 Capitolio Nacional
The Capitolio Nacional is Havana's most ambitious and grandiose building, constructed after the post-World War II boom ('Dance of the Millions'). Similar to the Capitol in Washington, DC, but actually modelled on the Panthéon in Paris, the building was initiated by Cuba's US-backed dictator Gerardo Machado in 1926 and took 5,000 workers three years, two months and 20 days to construct, at a cost of US$17 million. The building underwent a massive refurbishment between 2013 and 2019, reopening in time for Havana's 500th anniversary. Guided tours leave on the hour and take in most of the main features, including the palatial hallways, the chamber of representatives and the newly established Tumba del Mambí Desconocido ('Tomb of the Unknown Soldier').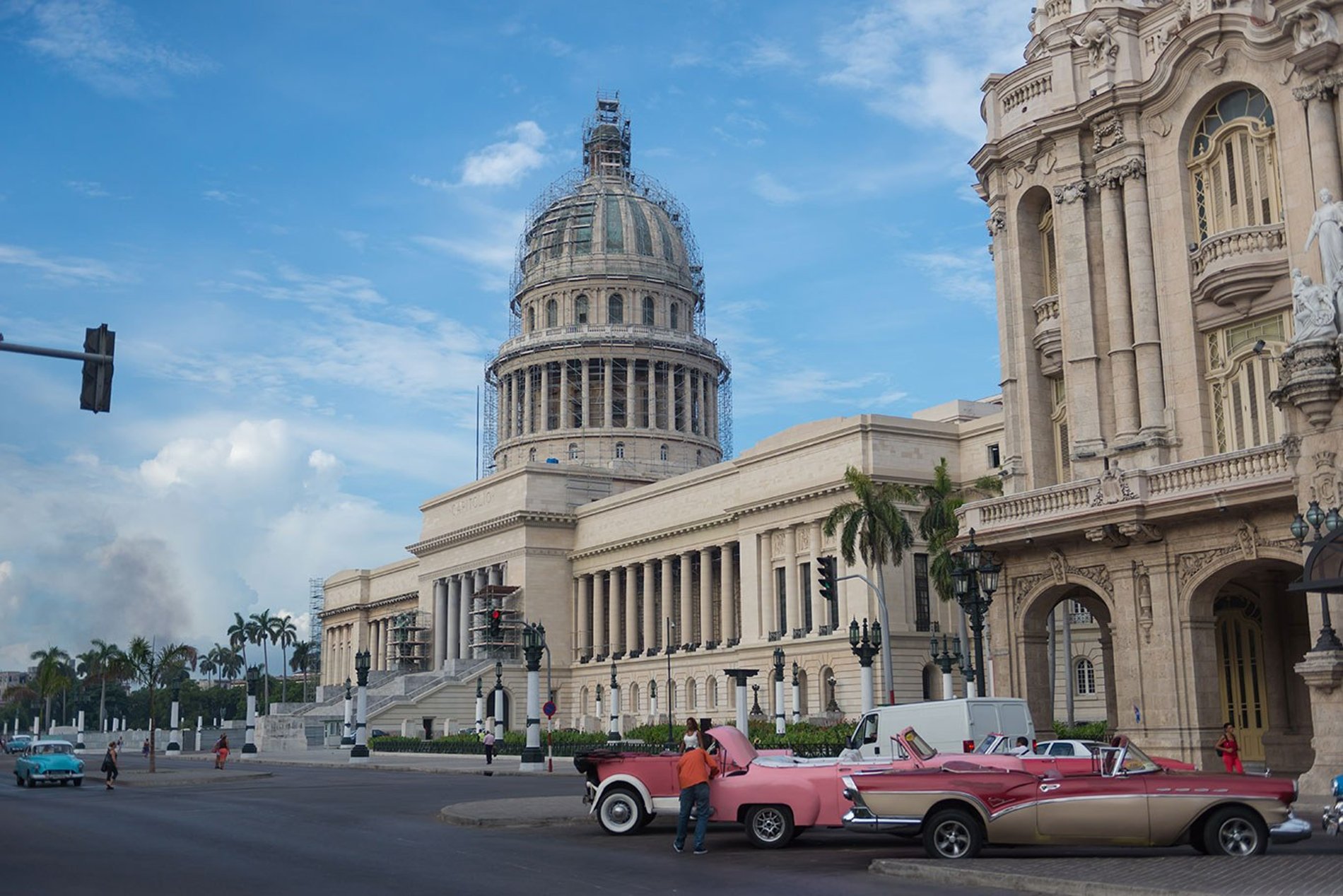 A green discovery
Those looking to see what the natural side of Cuba has to offer should visit Topes de Collantes National Park. A mountainous National Park about 25 minutes from Trinidad on the southern coast of the island, the park sits in the Sierra Escambray Mountains with short trails leading to underground caves, waterfalls, and hidden swimming holes. Most tourists don't make it this far out into natural Cuba, and it's the sort of tropical mountain scenery that is definitively Caribbean. It's the perfect escape from the towns and cities, where you can hike a couple of miles before jumping into a pristine pool under a waterfall along your Cuba cruise.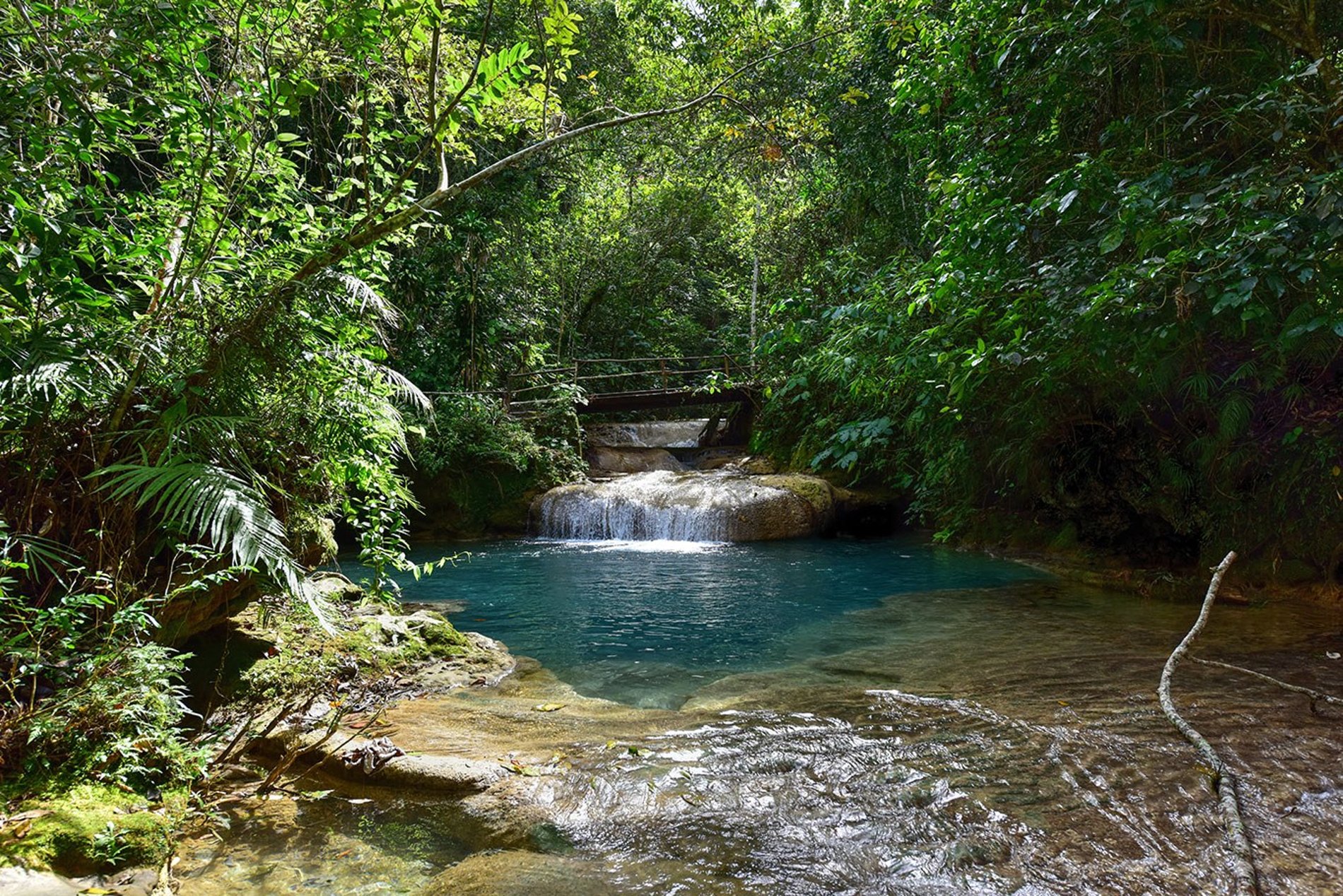 Try a Cuban cigar
The Valle de Vinales tobacco plantation is a working plantation where they grow Cuba's two most famous agricultural exports: coffee and tobacco. It sits in the Unesco World Heritage Site of the VInales Valley, where you can stroll the fields smoking a freshly-rolled cigar and sipping on Cuban coffee. It's the freshest cigar you'll ever smoke, and while not a big name like Paratagas or Romeo y Julieta, for the casual Cuban visitor the experience here is far better than at a cigar factory.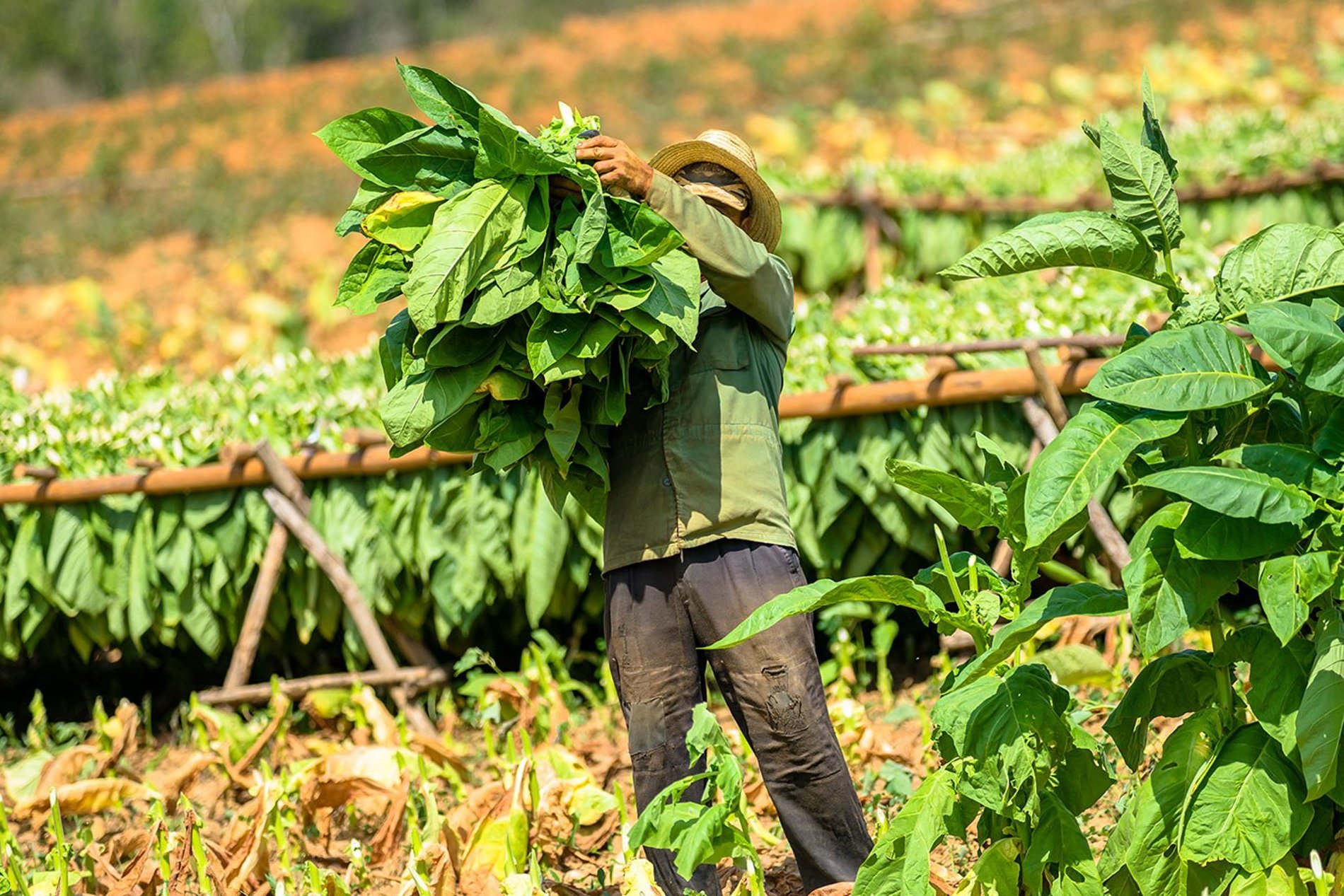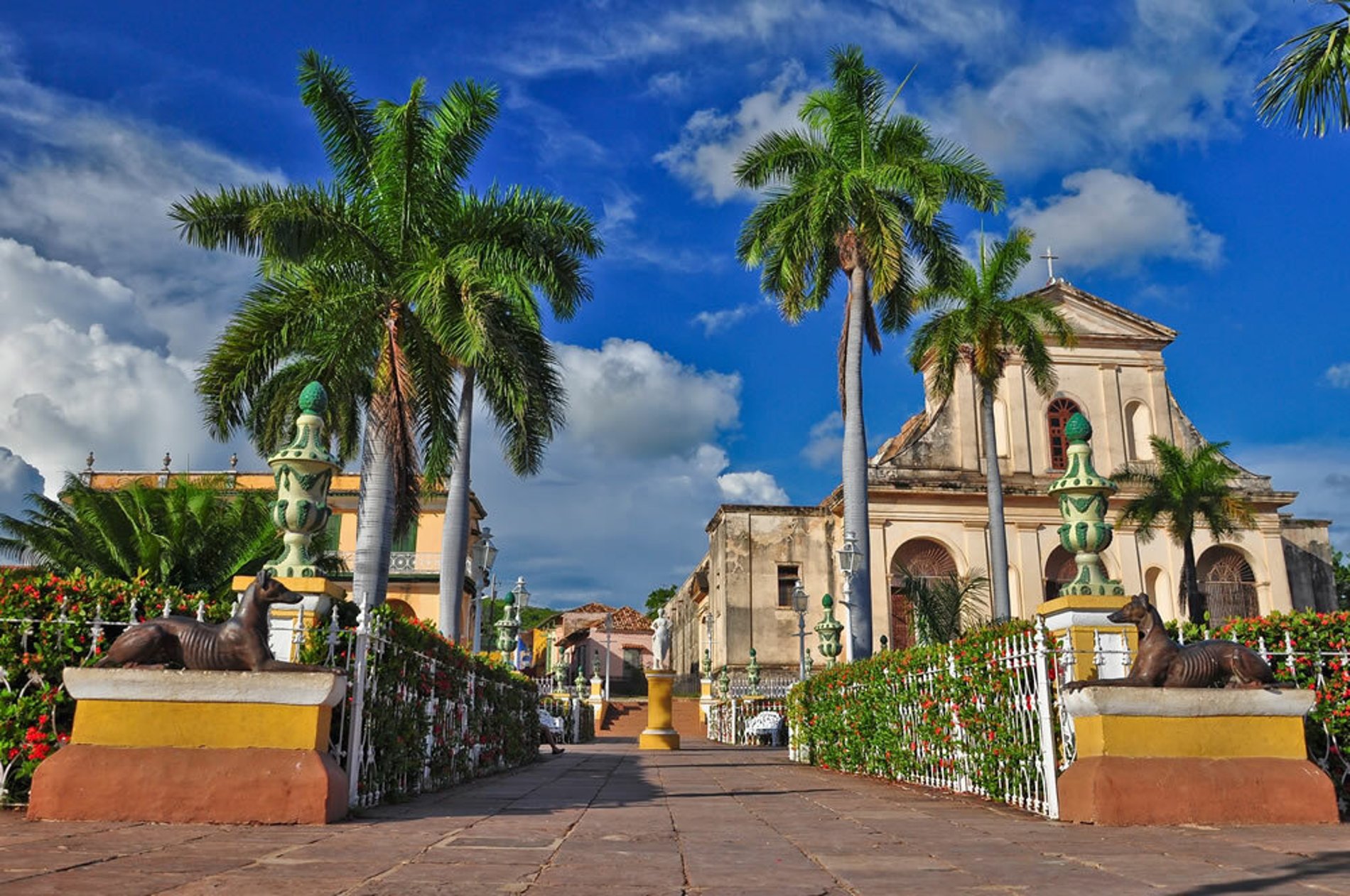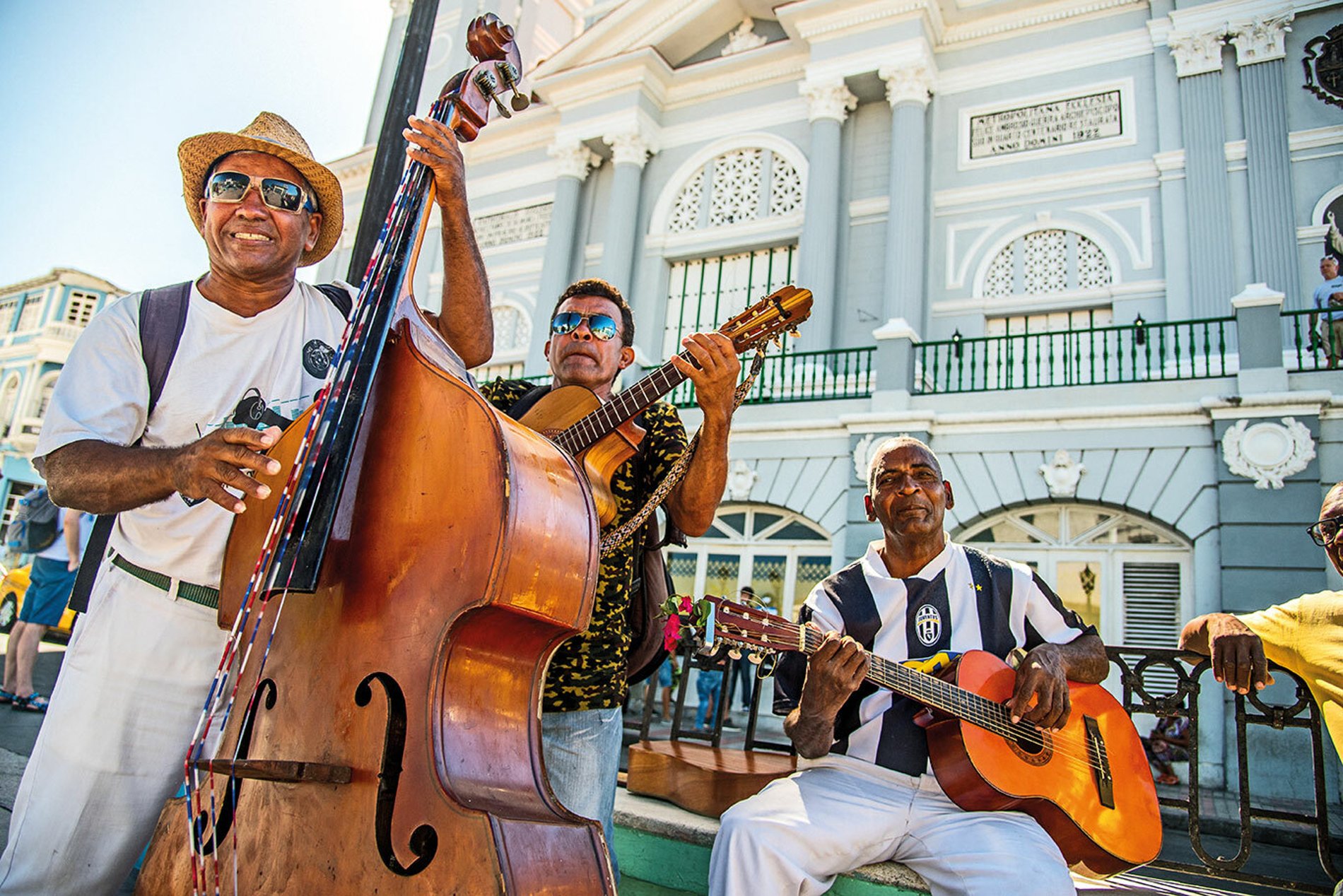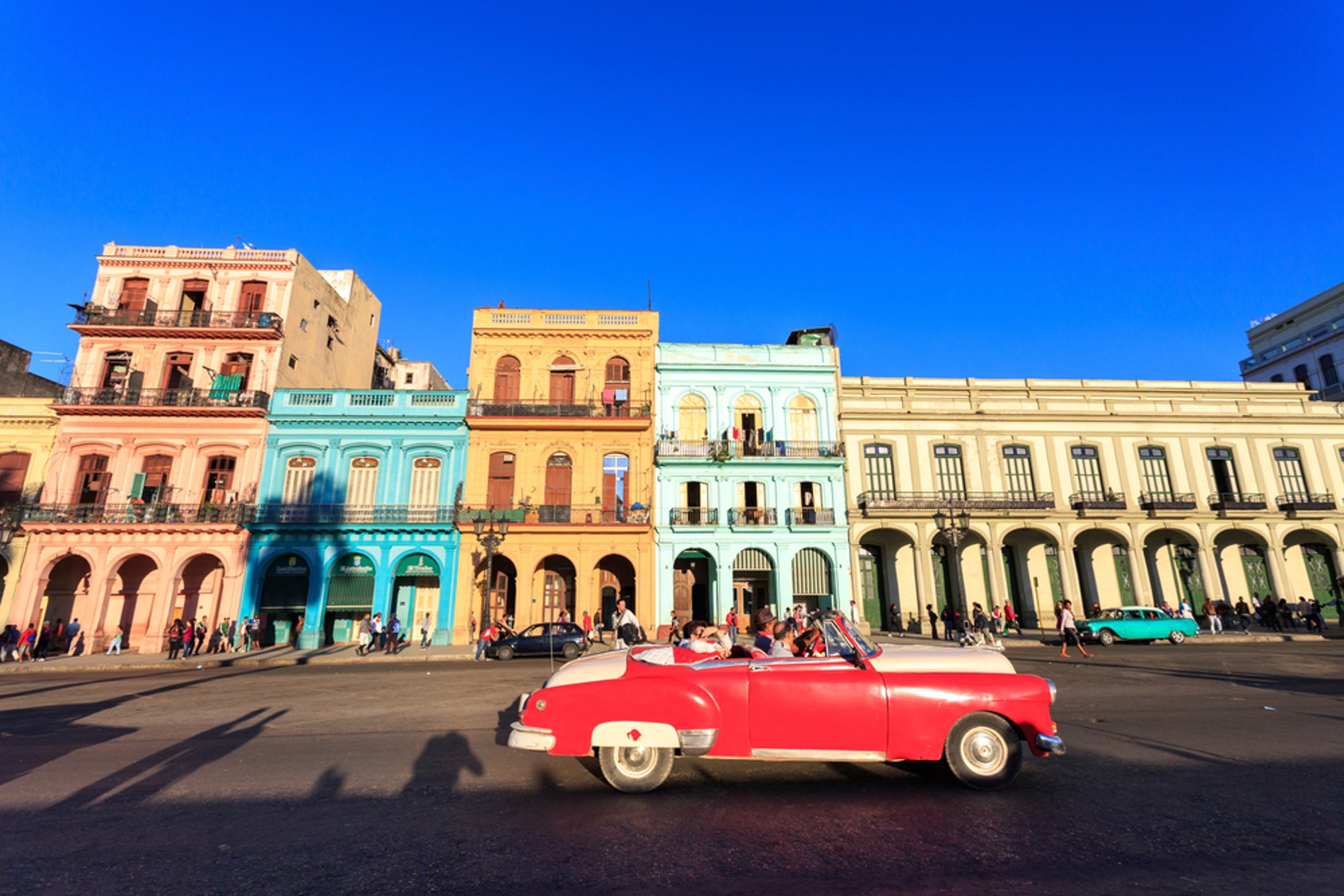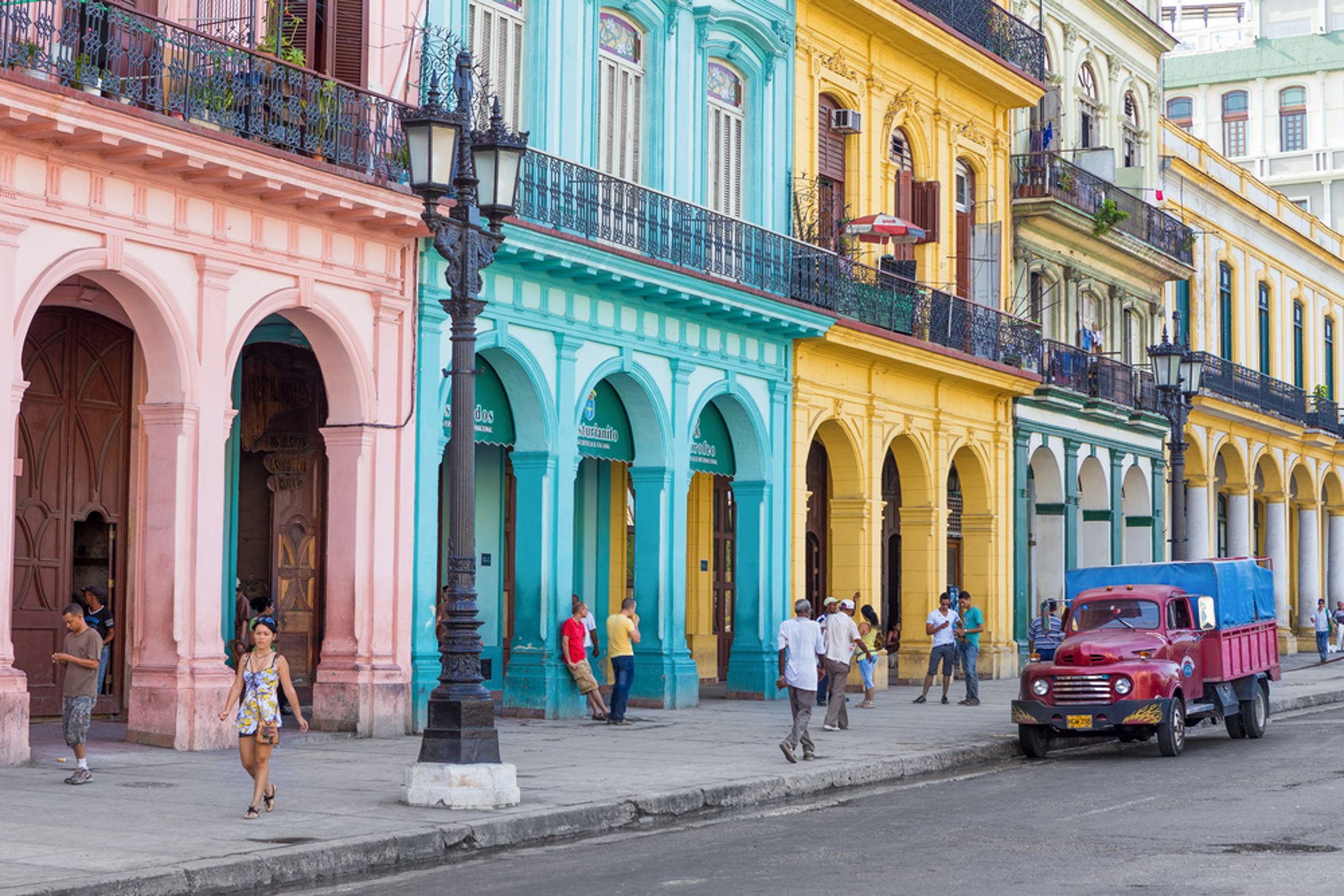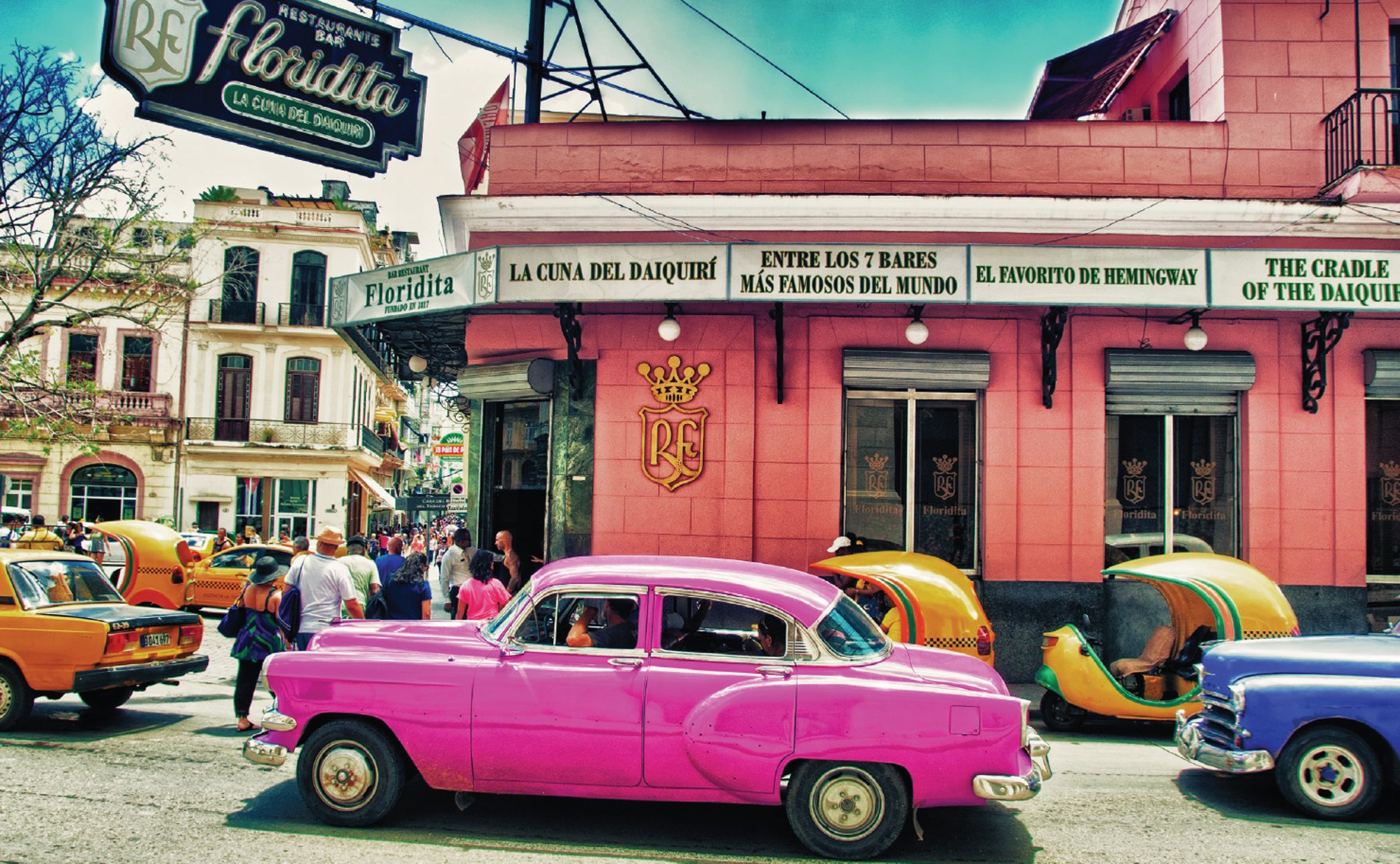 Old American cars roam Havana