Ocean cruising in the Dominican Republic
With its jade-green mountain ranges, plunging waterfalls and some of the longest stretches of stunning beaches in the world, the Dominican Republic is a truly idyllic cruise destination. Sharing the island of Hispaniola with Haiti, the country enjoys year-round hot tropical temperatures and today is home to more than 10 million residents. On a cruise to Dominican Republic, you'll find its long history and rich culture reflected in centuries-old colonial architecture, toe-tapping music and nectar-sweet rum. From history to contagious rhythms, there's plenty to stir your soul in the Dominican Republic.
Why choose Dominican Republic cruises
Cruisers are spoiled for choice in the Dominican Republic, with several ports reflecting very different sides of this diverse country. From the modest port at Punta Cana in the east of the island, where visitors are tendered ashore, through to the swanky sail-in Amber Cove in the north, boasting waterfront cabanas, swimming pool, restaurants and bars, you can tailor your experience based on whether you prefer peace and quiet or to be closer to the action. The Dominican Republic is an up-and-coming cruise destination and while it may not have the polish of some of its neighbouring Caribbean islands, neither does it have the same eyewatering price tag. What the country lacks in Michelin starred restaurants, it makes up for with authentic island life and raw beauty largely untouched by tourism. If you're looking for sun, sea and simplicity, the Dominican Republic could be the cruise destination for you. Royal Caribbean, Carnival, NCL-Norwegian, Cunard, Princess, Marella UK and Virgin Voyages all include the Dominican Republic on itineraries.
Find your ideal Dominican Republic cruise
Dominican Republic cruises: Best places to visit in the Dominican Republic
Puerto Plata
Nestled by the ocean against a mountainous backdrop, Puerto Plata in the north of the island has plenty to recommend it, and you'll arrive via the custom-made Carnival Corporation-owned mega port, Amber Cove. Once ashore, there are lush cocoa farms to explore, where you can sample the island's delicious chocolate to your heart's content. Plata is also famous for producing some of the clearest amber in the world and it's well worth watching these beautiful stones being unearthed on a fascinating tour of one of the local amber mines. Along your Dominican Republic cruise excursion, hike up Monte Isabel de Torres, around 792m above sea level, or hop on a cable car to the summit for superb panoramas and a towering statue of Christ the Redeemer, one of the country's most iconic landmarks.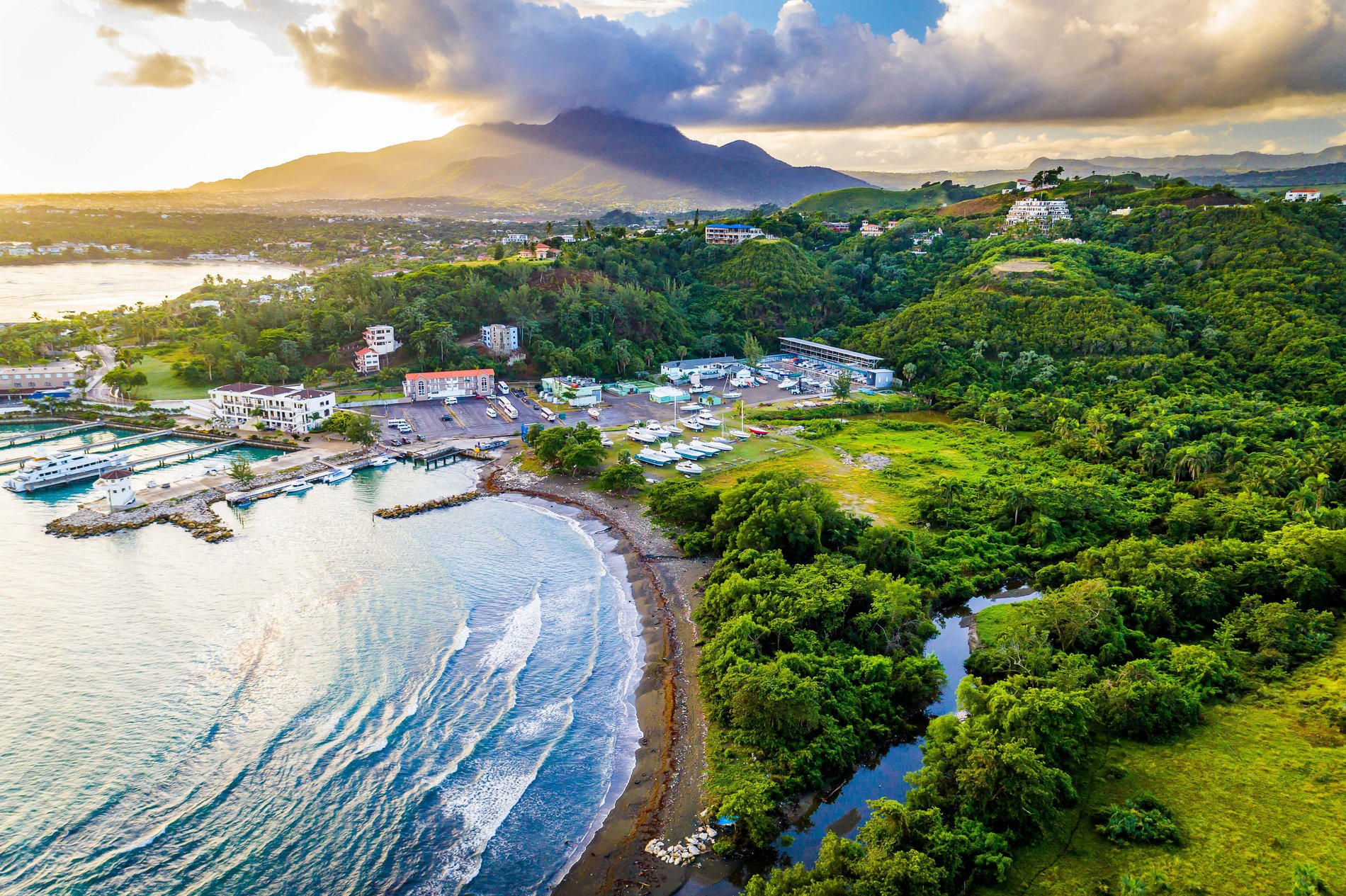 Punta Cana
On a cruise to Dominican Republic, Punta Cana is a popular hotspot. If you're after that idyllic tropical hotspot where calm waters lap velvety soft sand and coconut palms sway, then Punta Cana in the east of the island is the place for you. Blessed with the longest stretch of white sand coastline in the Caribbean (a whopping 48km), there is no jostling for space here to lay down your beach towel. Cruisers to Punta Cana can snorkel with stingrays in the warm, shallow waters off Playa Bavaro, or explore sunken shipwrecks like The Astron. Back on land, there's always the 1,500 acres of protected forest to investigate, home to freshwater swimming lagoons and countless iguanas lazing on sun baked rocks. The top of Montaña Redonda, perhaps the best viewpoint on the island, offers 360-degree mountain and sea vistas.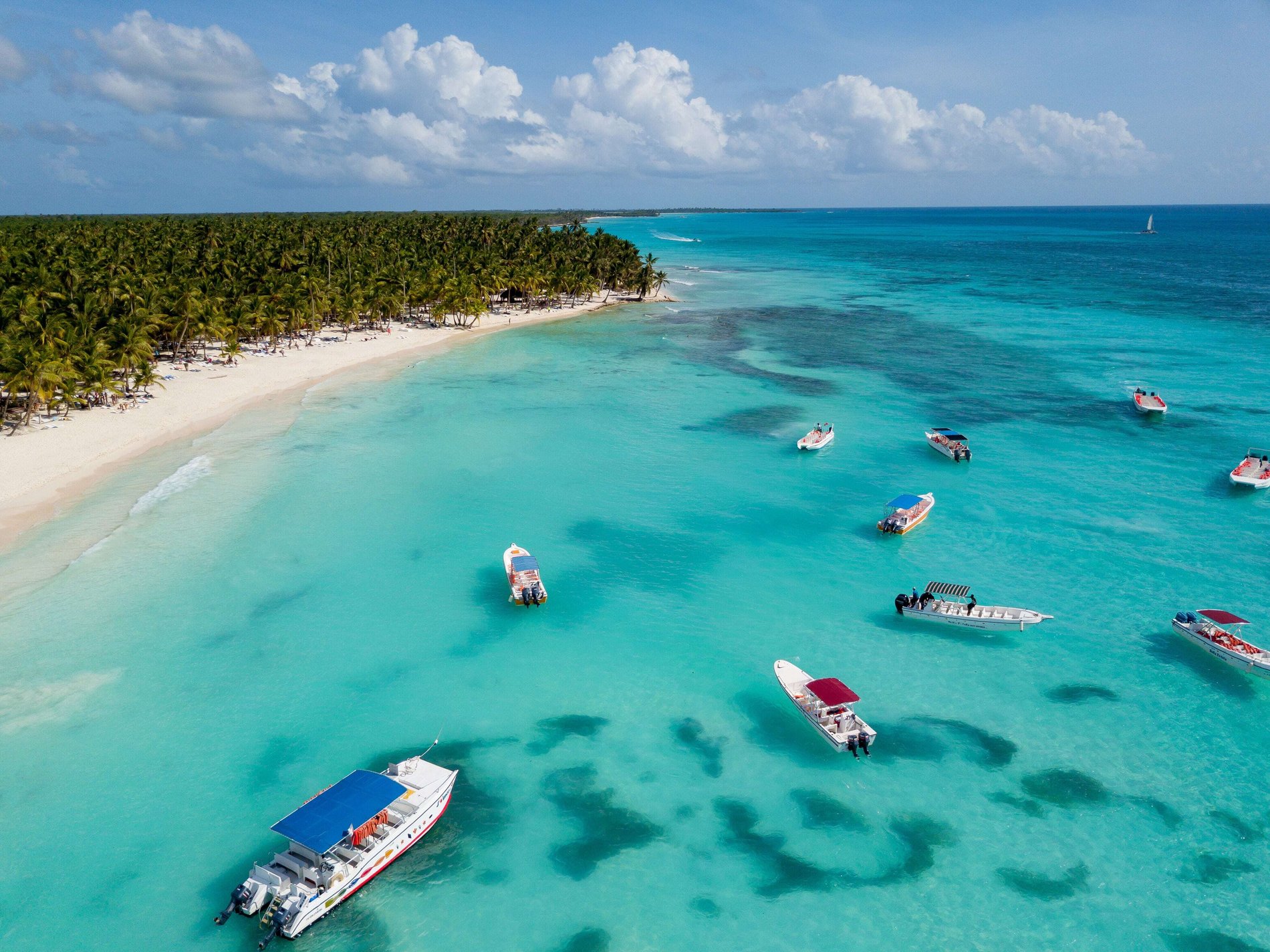 Santa Domingo
Spanish settlers established the capital city of Santo Domingo in 1496 and echoes of its past can be found around every corner. The commercial epicentre of the island, it pulses with activity and is known for its pastel-coloured buildings, cobbled streets and outstanding colonial architecture, including its magnificent cathedral, one of the first built in the New World. Indeed, the city is thought to be the first European settlement in the Americas. Soak up the music blasting from its colmados (local cornershops-cum-bars). Or catch a baseball game at the Quisqueya Stadium Juan Marichaladium. The sport is a national obsession, almost a religion, and standing amongst the cheering crowd or even watching a game from a local bar offers a real insight into the local spirit and camaraderie.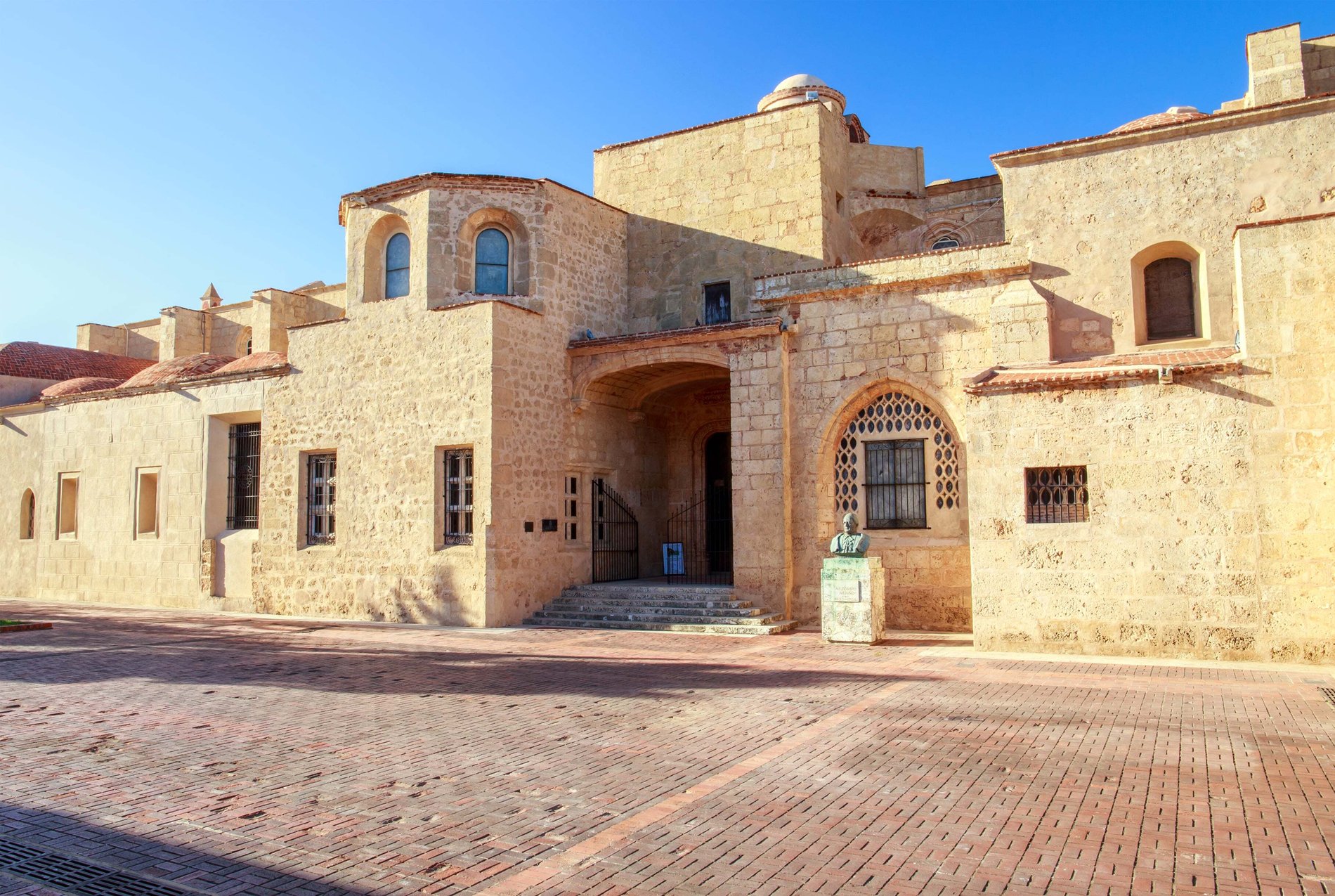 La Romana
Looking for things to do in La Romana? This Dominican Republic cruise port is ideal for nature buffs that will love exploring Cueva de las Maravillas, an enormous cave system that hides some brilliantly preserved wall paintings created by the indigenous Taino Indians, thousands of years ago. Go in search of the incredibly photogenic, pink-flowered
Bayahíbe Rose cactus in the Bayahíbe Rose Garden, around 10 miles from La Romana. Or take a catamaran out to Catalina Island, just a mile-and-a-half off the mainland, to float above colourful reefs, sandbars and a seventeenth century shipwreck teeming with sea life. Nearby Saona Island is an important nesting ground for Hawksbill turtles, and is famous for providing the setting for the famous Bounty chocolate bar adverts, a scene that has become synonymous with Caribbean paradise.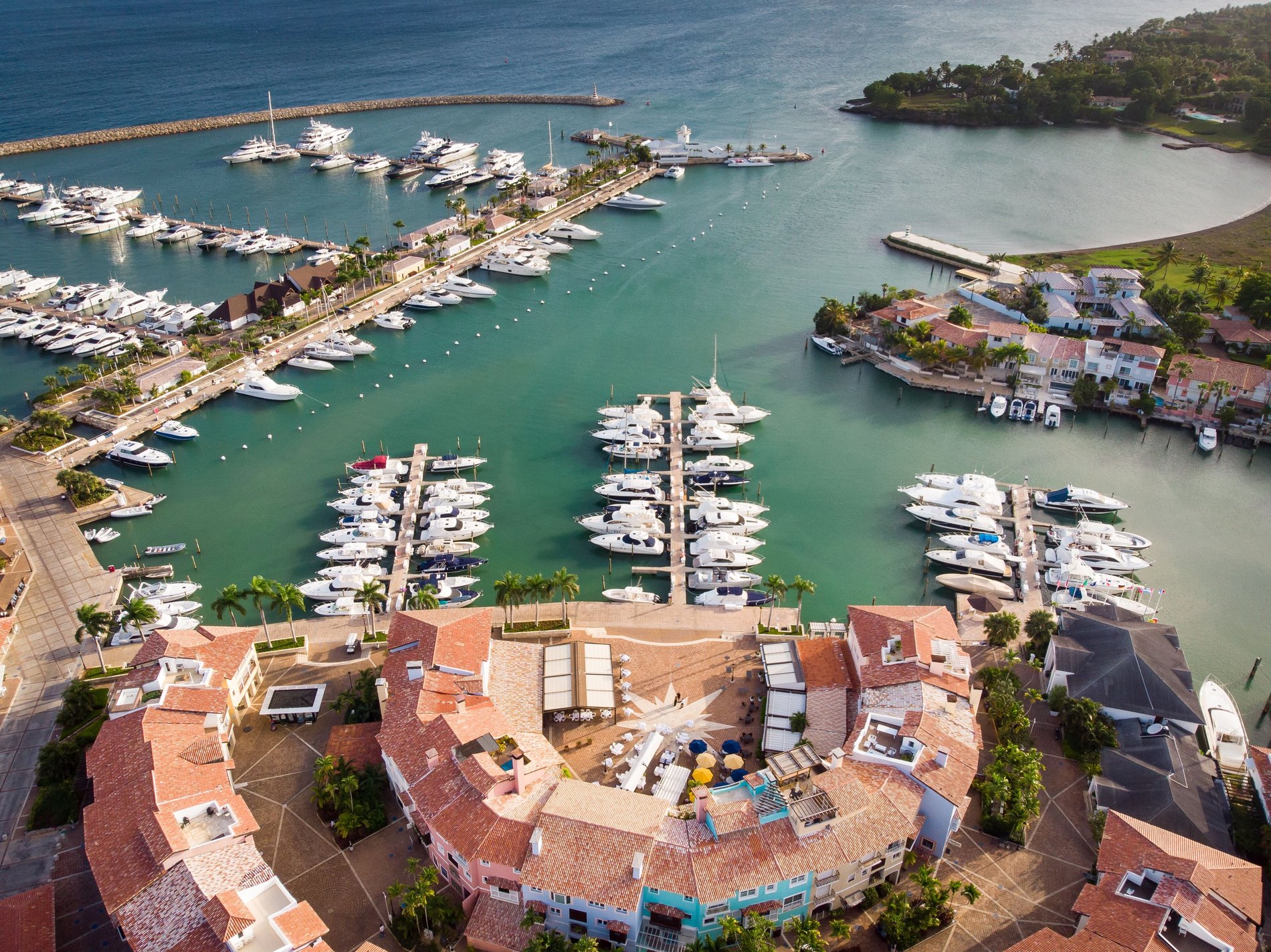 Samaná
The rustic town of Samaná in the north-east of the island perches on the edge of a peninsula and is all about raw nature. Think thick rainforests, coconut groves, mangroves and sandy beaches. Its biggest draw, however, is Samaná Bay, which plays host to thousands of humpback whales from Jan-March, offering unparalleled chances to see these majestic creatures up close, either from the town's waterfront promenade or through diving alongside them. Visiting out of season? You can learn more about the sea giants in the town's Whale Museum, which features an impressively large whale skeleton. Getting itchy feet? A walk to the beautiful El Limon waterfall, with an impressive 130ft drop, is just over two km. Be sure to cool off with a refreshing dip in the pool beneath its torrent - a must-do on your cruise to Dominican Republic.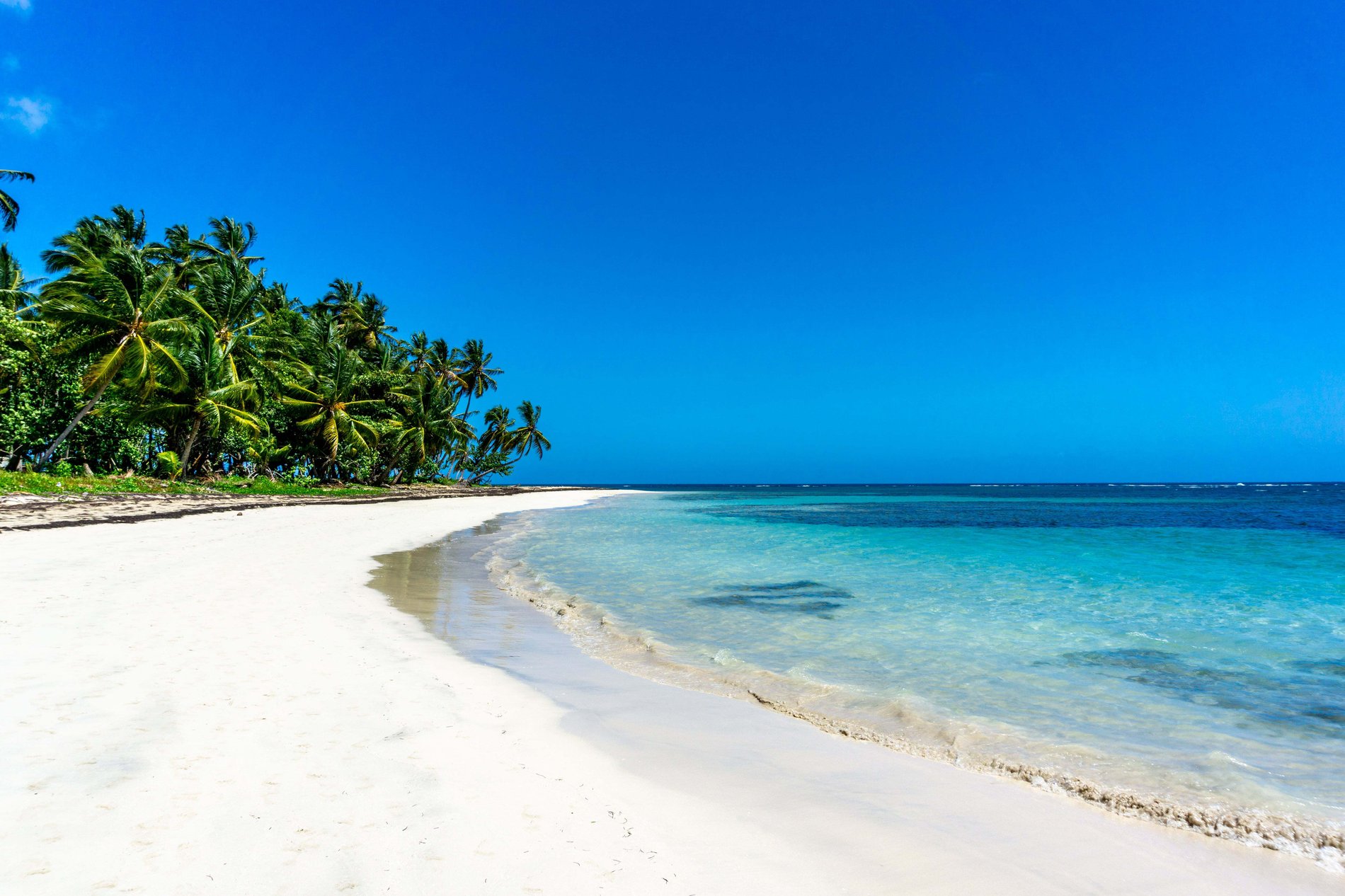 Iconic ports
Dominican Republic cruises: Best things to do in the Dominican Republic
Soak up some rays at the beach
You can't leave the Dominican Republic without stretching out on one of its incredible beaches. Some of the best on the island are Playa Dorada and Sosua in the north, with long, stretches of fluffy golden sand and gorgeous transparent waters ideal for snorkelling. On the south coast the fine white beaches around Santo Domingo beckon, whilst Playa Bravaro boasts some of the best beaches in the Caribbean with beautiful unblemished sand and clear, turquoise water.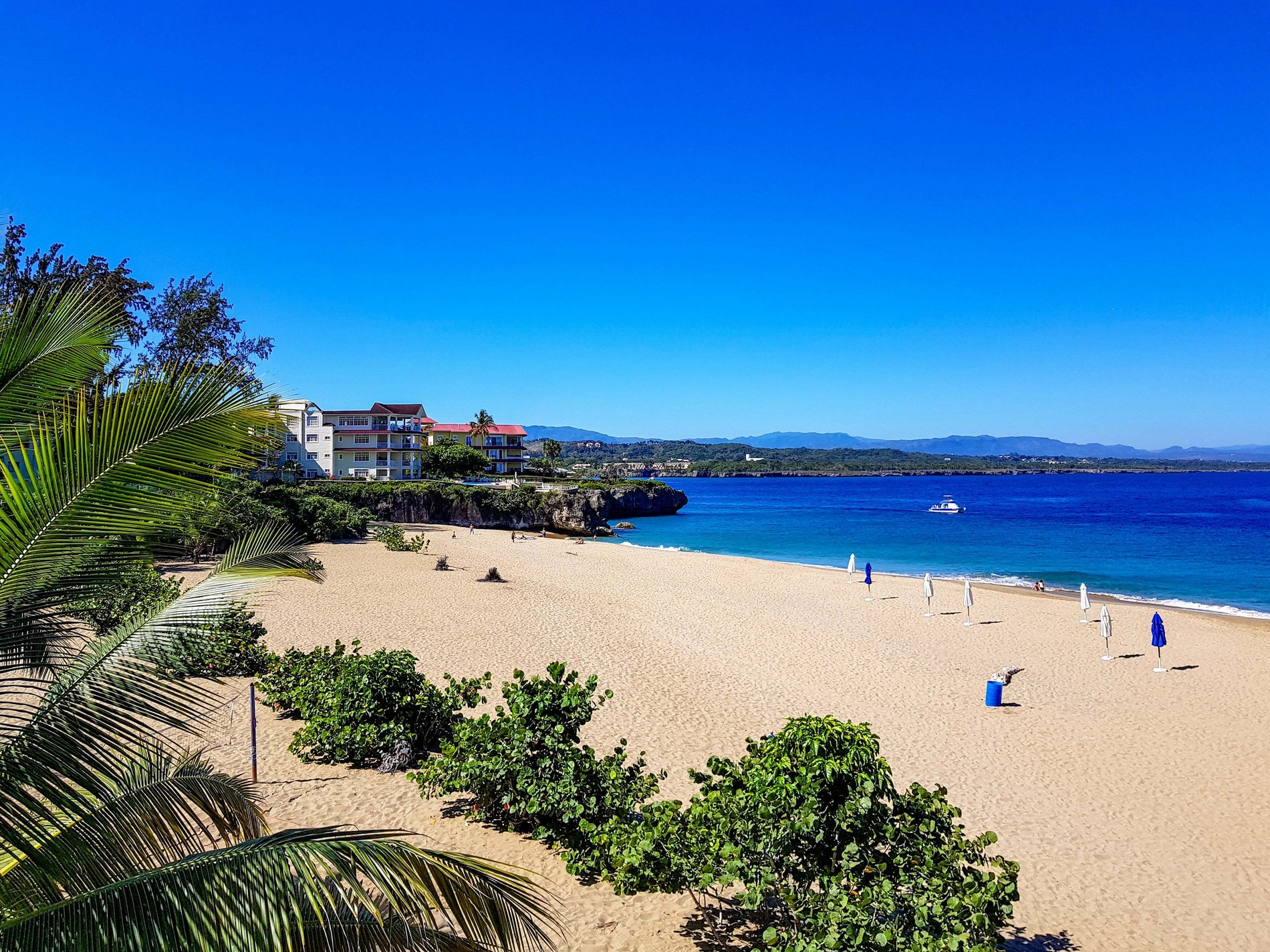 Sample local cuisine
Tuck into Caribbean spiny lobster or a hearty sancocho (meat stew), crammed with pork, beef, chicken and smoked sausage alongside yucca, pumpkin or plantains. For something sweet, try Habichuelas con Dulce, a traditional dessert made from sweet beans. Quench your thirst with a glass of Morir Soñando (a local soft drink made with milk and orange) or Mamajuana (herbs soaked in rum, red wine and honey).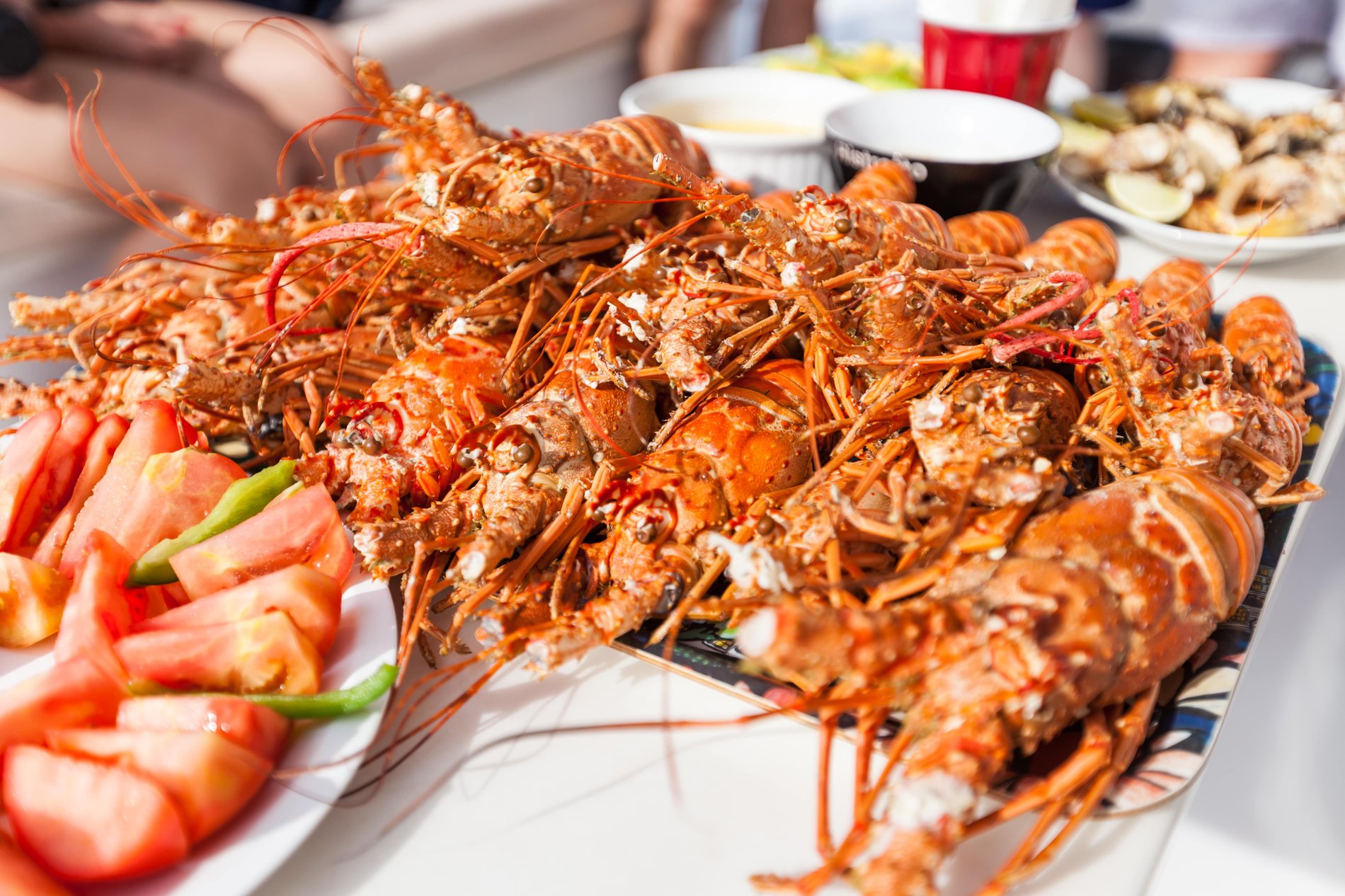 Dance to infectious music
Music and dancing are an integral part of everyday life in the Dominican Republic, a land of of rhythm, passion and soul, and you won't have to look far to find it. Experience folkloric music every Friday and Saturday night in Santo Domingo on Plaza de España, or discover the 'drink' lounges of Puerto Plata, where merengue and bachata pulses long into the night. Kick off your shoes, leave your inhibitions at the door.
Take a rum tour
One of the best ways to experience the culture and history while on a cruise to Dominican Republic is by tasting its rum. The country has a long history in rum production and is renowned in the Caribbean for its high-quality brands such as Brugal, Barceló and Bermúdez. Join a distillery tour to watch the rum-making process firsthand, and sample plenty of the drink (in the name of education, of course). Be sure to pick up a bottle to take back on board.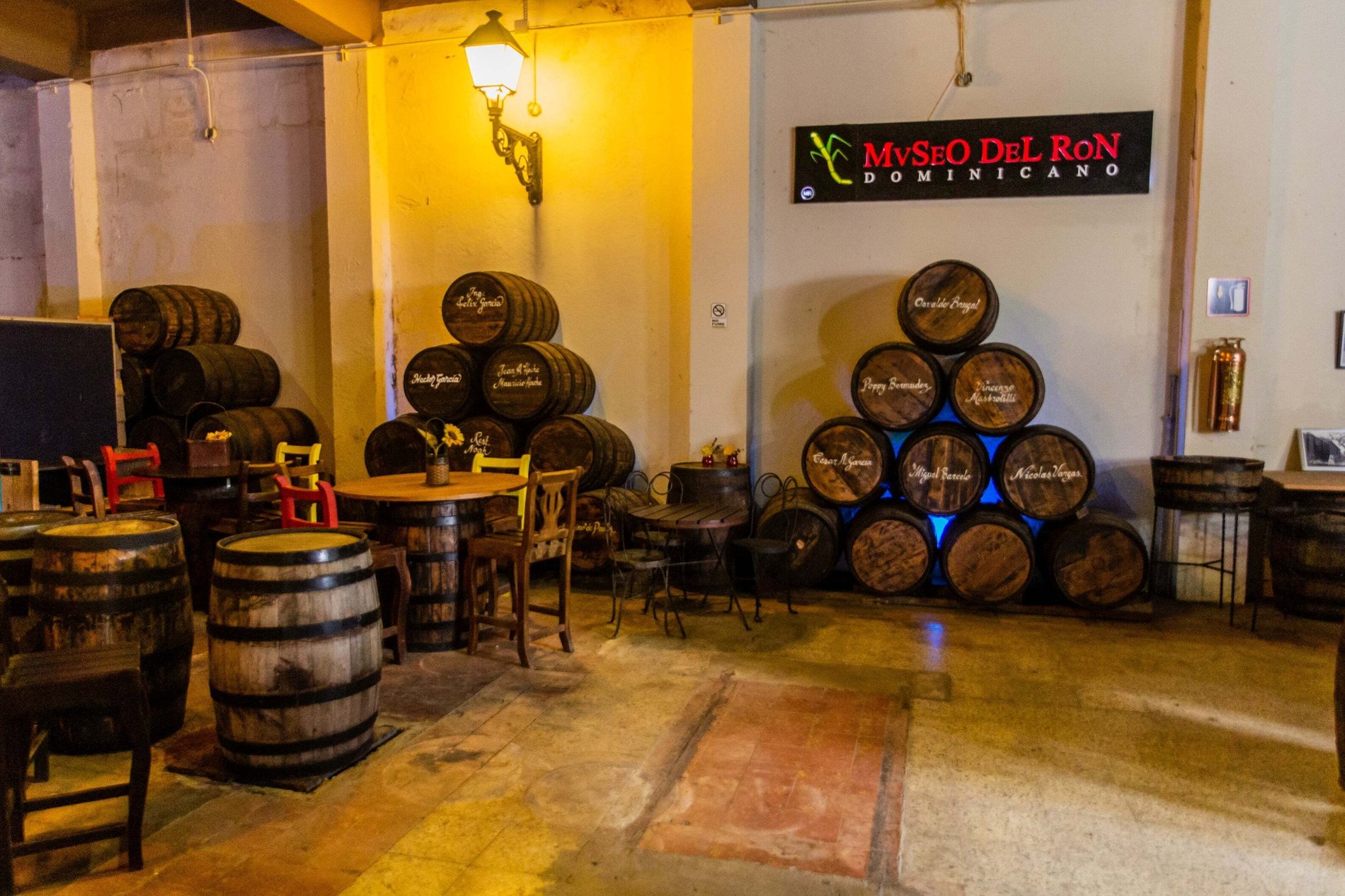 Tee up on a spectacular golf course
Punta Cana is known for having some of the most scenic golf courses in the Caribbean. If you've got time to squeeze in some holes during your onshore excursion, it's well worth doing so. Putt away on pristine greens and emerald fairways overlooking azure ocean views on local courses designed by acclaimed golf course architects. Many first rate courses around the Punta Cana area, including the Hard Rock Hotel & Casino Punta Cana, Barceló Bávaro Palace and Catalonia Bávaro, are open to non-resort guests, with lessons and club hire available.