Search for your ideal Cruise
Ocean cruising in St Maarten
This tiny island paradise is often referred to as the 'Crossroads of the Caribbean, thanks to its dual nationality. What to do in St Maarten on a cruise? Cruisers can mosey between the French-owned Saint Martin in the north and the Dutch-governed Saint Martaan in the south, offering a unique opportunity to explore two contrasting cultures in one beautiful place. Thanks to the island's compact size, you can squeeze in a good look at both during a half-day guided tour. The Dutch side of the island bustles with lively beach resorts, its silky crescents of sand framed by undulating green hills. Meanwhile, the southern half is more reminiscent of a French fishing village – think wooden boats bobbing in the harbour and chic cliffside villas. The one constant is the Caribbean weather, which stays sunny and warm all year round. The driest months are during winter, which is why most cruises sail here from October to April. While the island may only comprise of around 100 square km, there's plenty to do: explore centuries-old ruined forts, hurtle through lush tropical forests on a vertiginous zip line or shop for one-of-a-kind souvenirs in one of the island's many smart boutiques. If you're after something more relaxing, you'll find plenty of secluded bays where you can work on your tan before tucking into some of the best cuisine in the Caribbean.
Why choose St Maarten cruises
The beautifully small size of Saint Maarten makes it absolutely ideal for cruisers, with visitors able to cover much of its ground in just one day. Most local excursions last for four hours or less. So if your ship is docked for the usual eight-plus hours, you'll have plenty of time to take in the island's best sights, as well as potter around the buzzy port of Philipsburg and even chill on its beach. Stroll 20 minutes from the pier into town. Or why not jump in one of the regular water taxis to whiz you where you want to go? Cruise ships dock at Port Philipsburg on the south coast, one of the Caribbean's busiest ports with as many as six cruise ships able to berth simultaneously during high season. You'll be welcomed at Harbour Point Village, with its information centre, shops, market stalls, bars and restaurant, along with all the tour buses you could need for excursion pick-ups and drop-offs.
find your perfect cruise
Find your ideal Caribbean cruise
Showing 10 of 6451 results
Sponsored listing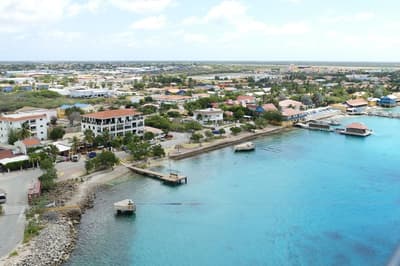 7 nights
Departs on the 18 Mar 2024
Norwegian Cruise Line, Norwegian Sky
La Romana, Catalina Island, Willemstad, + 5 more
Starts at: La Romana
St Maarten cruises: Best places to visit in St Maarten
Philipsburg
The island's lively port town, the capital of Sint Maarten, belongs to the Dutch Antilles, one of Holland's overseas territories. Hop on the quaint trolley train to rumble past shop-lined streets and colourful colonial architecture. Be sure to nip into the small but fascinating St Maarten Museum to learn about the island's history of slavery, shipwrecks and hurricanes. And don't miss the historic Fort Amsterdam, built in the 17th century, for incredible views over the Caribbean's teal waters. It's particularly breath-taking at sunset. Finish up by flopping on Maho beach, one of the most popular beaches for cruisers thanks to its long stretch of sugar-white sand less than ten minutes away from the port, where fantastic snorkelling, swimming, and jet skiing in crystalline waters is to be had.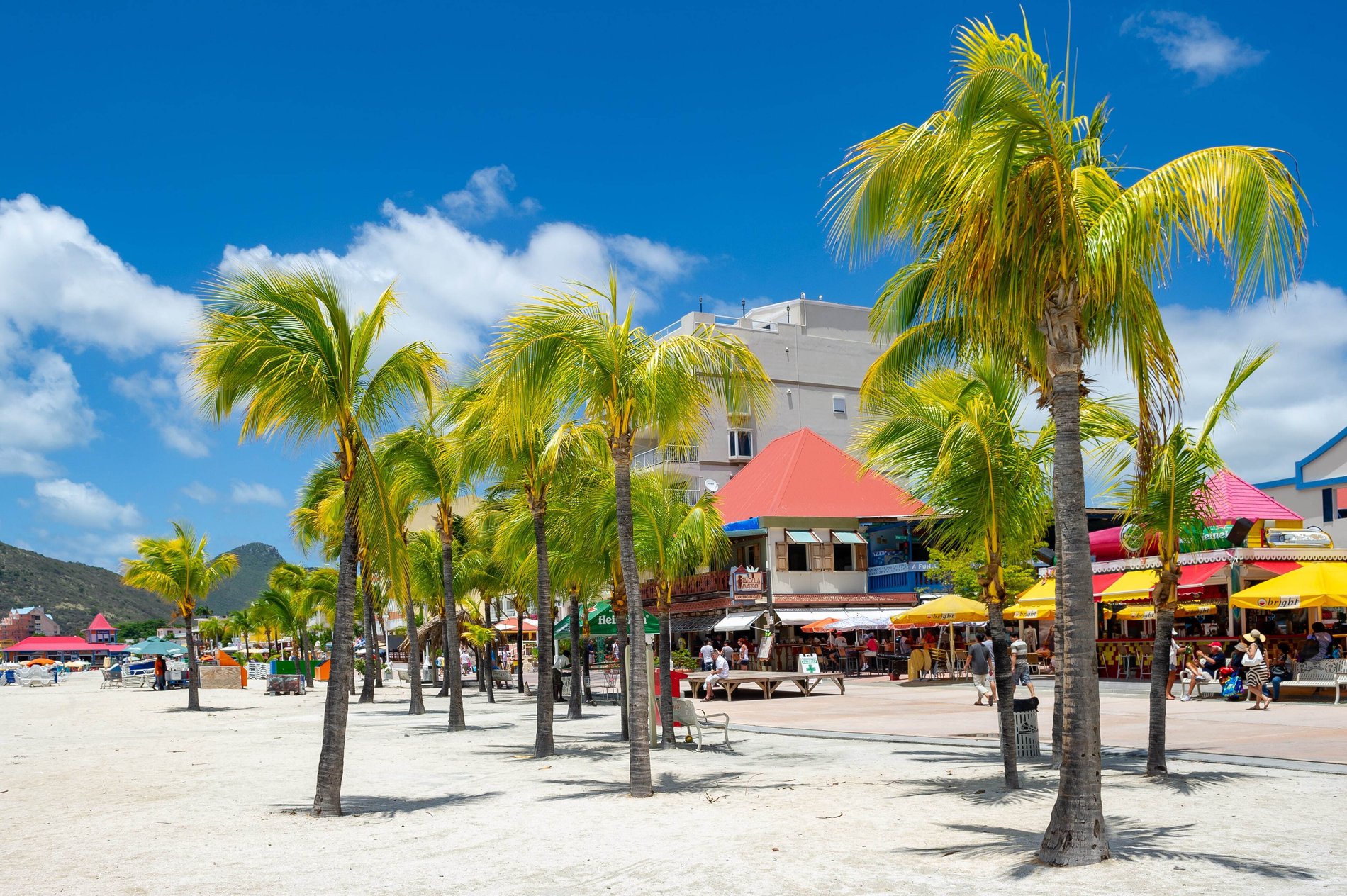 Marigot
The French capital of the island boasts a bustling marina and plenty of stylish bistros, boulangeries and restaurants that wouldn't look out of place in the South of France. Menus feature French classics such as l'escargot served in butter and garlic or sole meunière. Highlights here include shopping at the open-air Marigot Market and exploring the French-built Fort Louis, built in 1789 to protect the town's harbour warehouses containing valuable exports such as coffee, sugar cane, rum and salt. At just 25 minutes drive from the port, you can take your time wandering Marigot's streets, without having to rush back to the ship.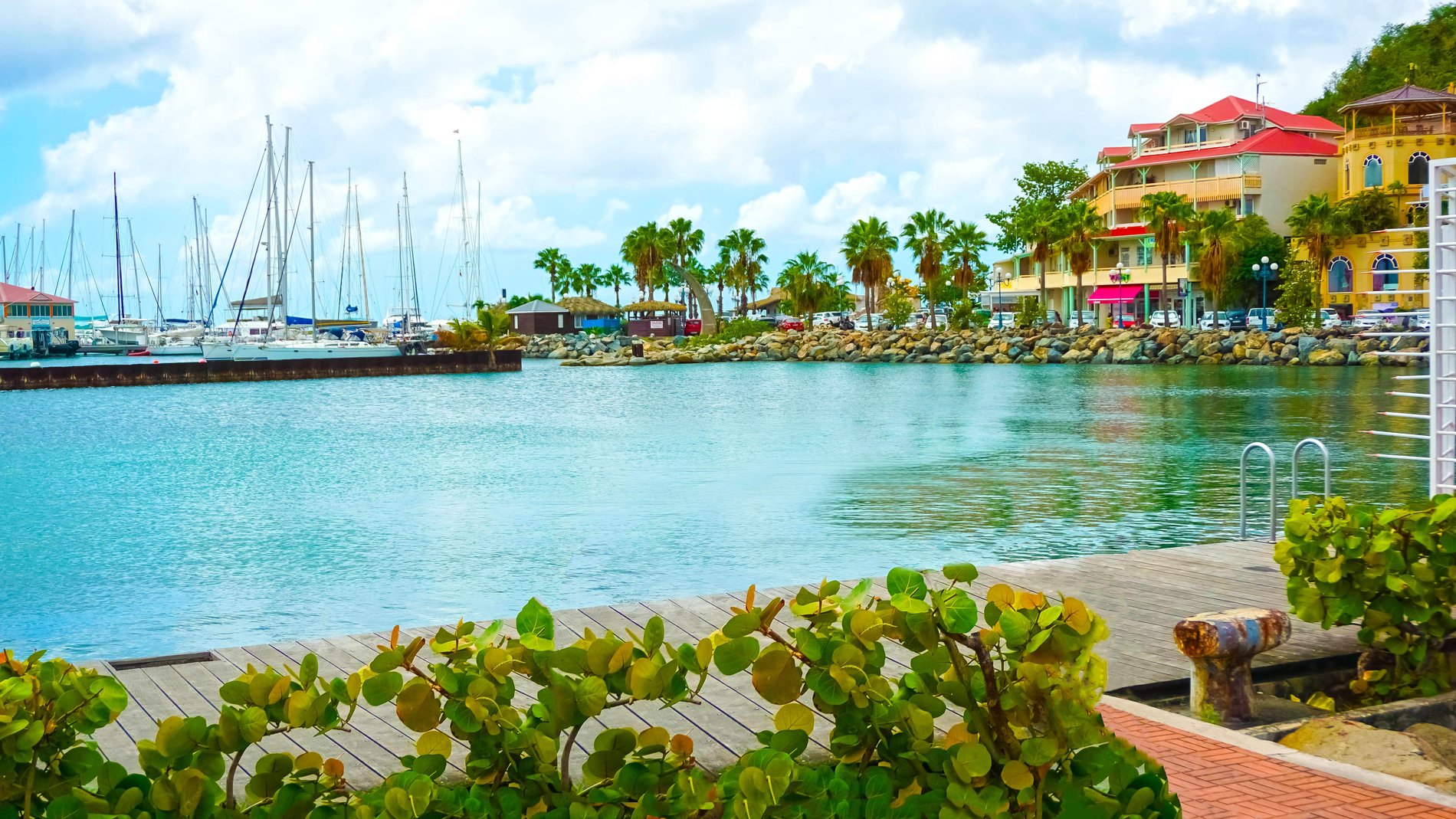 Geneve Bay
If you're looking for somewhere a little more private to take a dip, the natural pools at Geneve Bay on St Maarten's east coast are worth hiking to along a St Maarten cruise. Sheltered from the waves by huge rock formations, these turquoise tide pools are home to sea urchins and swooping sea birds but little else. It's about as far removed from the world of all-inclusive hotels as you can hope to get. And the blissful solitude could be just the ticket, after having been at sea with other cruisers for days or weeks.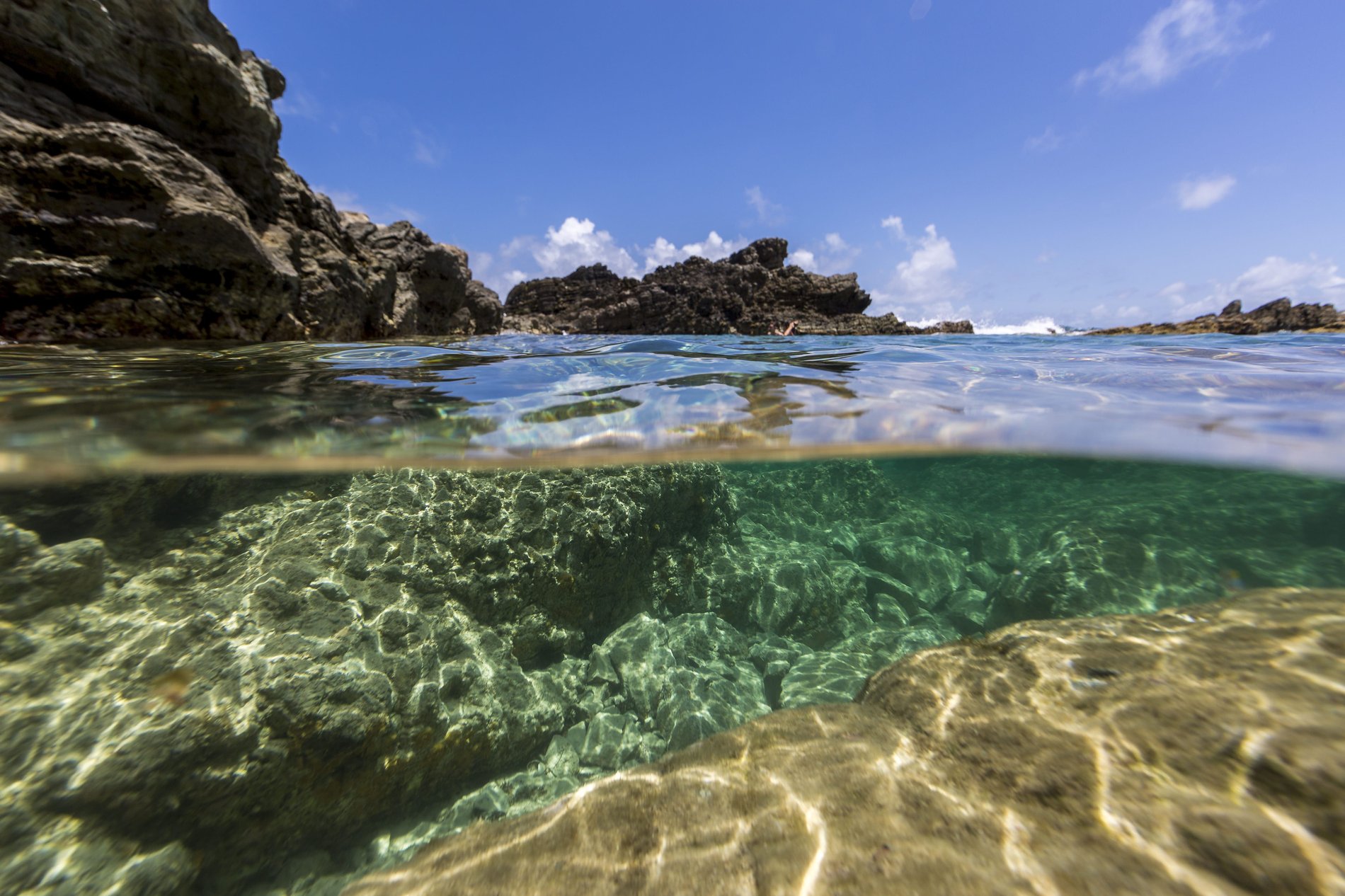 Iconic ports
St Maarten cruises: Best things to do in St Maarten
Walk amongst butterflies
Listen to the flutter of hundreds of tiny wings at the Butterfly Farm on the French side of the island. This magical place is home to more than 40 different species, including the Tree Nymph and Blue Morph. It's also filled with butterfly-friendly plants like golden bananas, spiky ginger and the technicolour hibiscus. If you want the butterflies to land on your finger or nose, just apply some of the complimentary rum punch and success is guaranteed.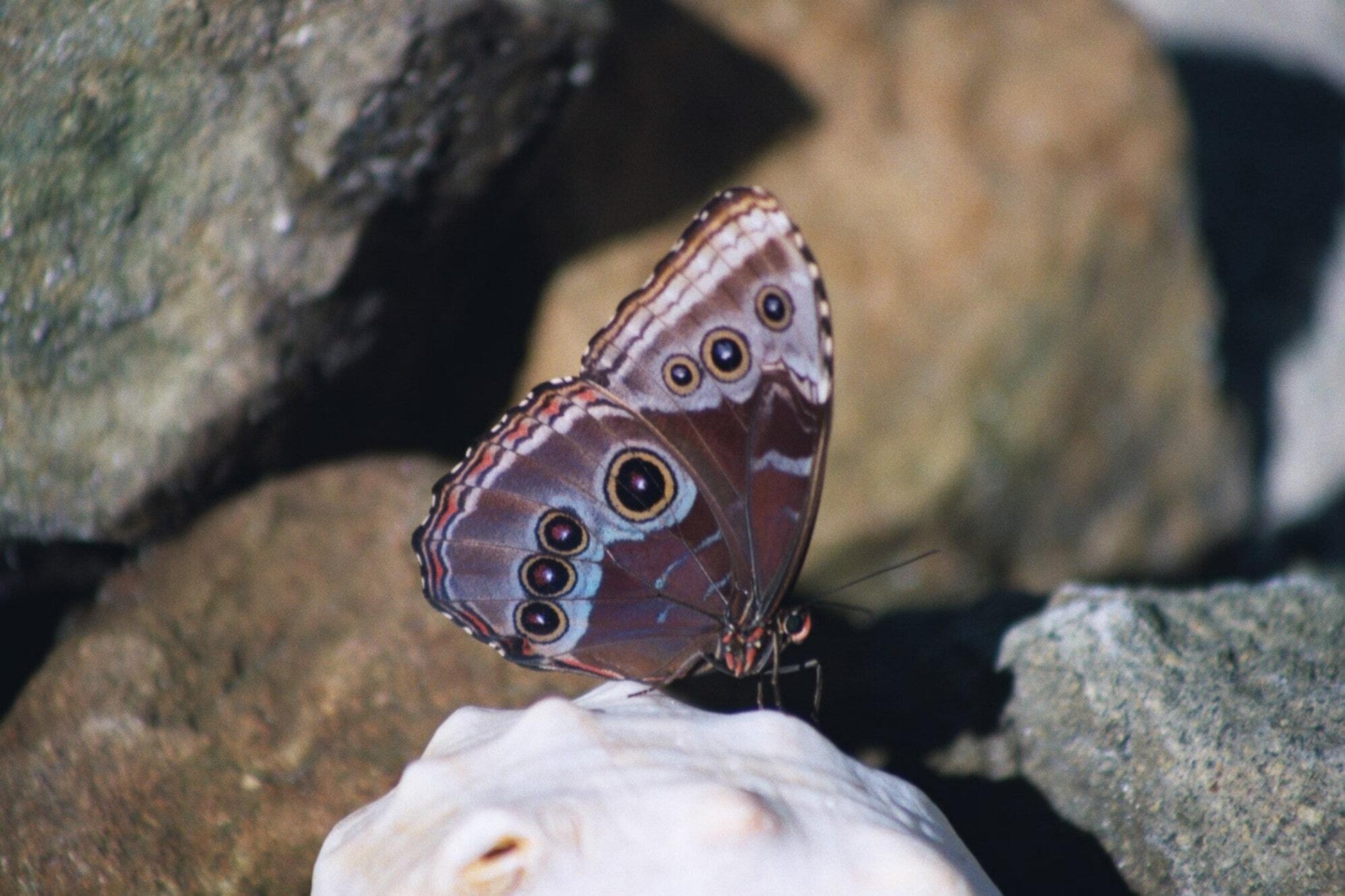 Geek out at low-flying planes
The extremely short runway at Princess Juliana International Airport on the Dutch side of the island is just steps away from Maho Beach, meaning anyone sunbathing on the sand or paddling in the shallows when one of the huge jets drops down low for landing is in for quite a show, as it roars just metres overhead. Flight times are scrawled in coloured chalk on surf boards stuck in the sand at the Sunset Bar & Grill restaurant so plane-spotters can prime their cameras with plenty of notice.
Sip guavaberry liqueur
The national liqueur, made exclusively on the island, is born from oak-aged rum, sugar cane and wild guavaberries found in the warm hills in the centre of the island. Curiously, it doesn't taste at all like guavas. Rather, the liqueur has a woody, fruity, spicy, bitter-sweet flavour all of its own. Along your St Maarten cruise, stop by the Guavaberry Emporium on Philipsburg's Front Street, set in a fairytale-style house, for tastings and purchases.
Speed down the world's steepest zip line
Feeling brave? The Flying Dutchman plummets more than 1,000 feet along 2,800 feet of cable, serving up spectacular views of the island the whole way down. To access the zip line, head to the Rockland Estate eco-adventure park, and take a chairlift all the way up Sentry Hill, where you'll find unrivalled views of the island, as well as out to neighbouring islands Anguilla and St. Barths. Take a deep breath (or four) and prepare to zoom back down the hill. The entire ride takes around 45 seconds, affording plenty of time to soak in the sweeping views.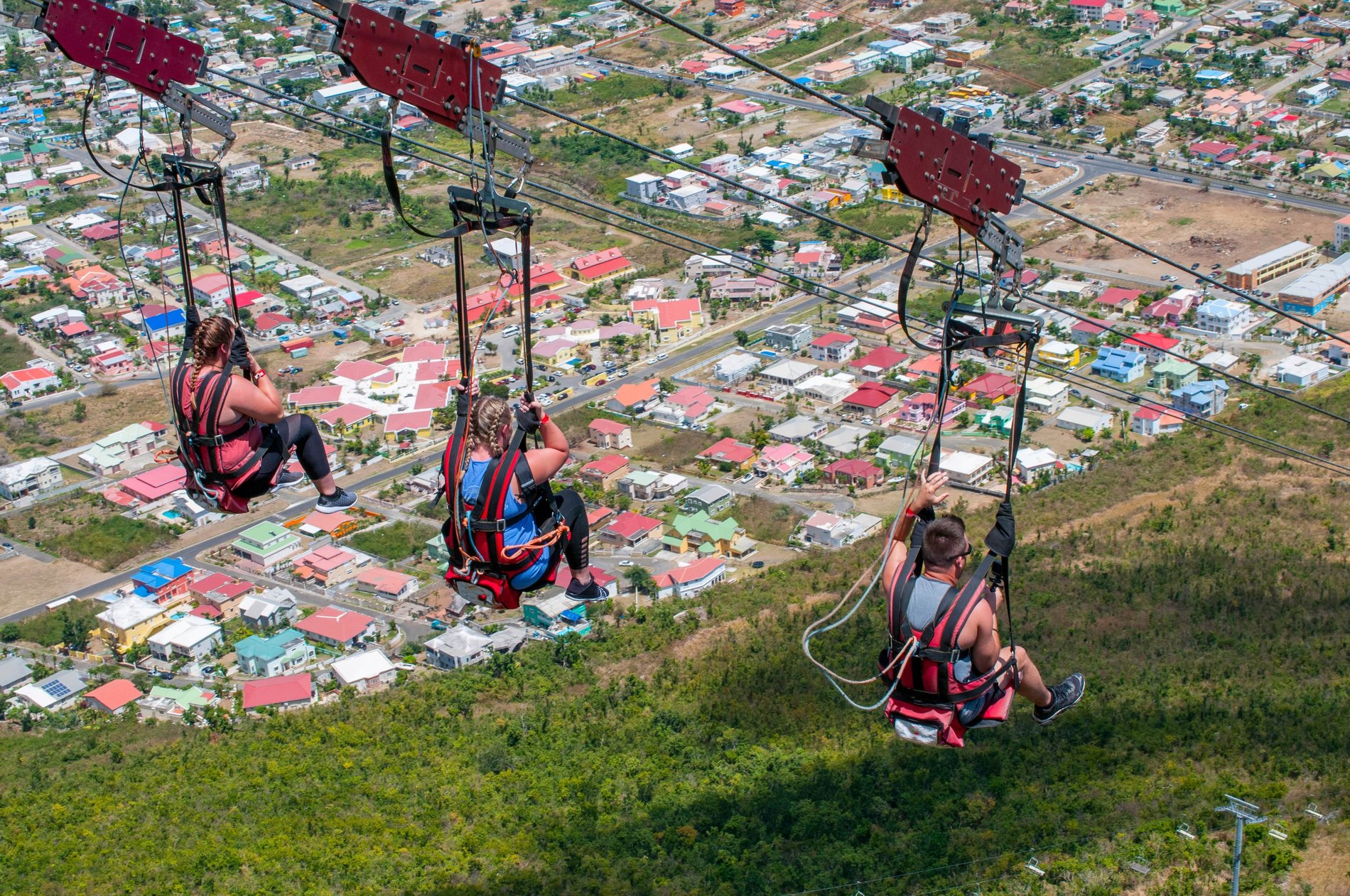 Hike through the hills
Loterie Farm is a one-of-a-kind nature sanctuary with 135 acres of glorious hiking trails through the stunning hills of Pic Paradis on the French side. But it doesn't stop there. Unwind and rest weary legs after your walk at its swanky beach club, where luxe loungers, day beds and cabanas surround sparkling plunge pools framed by trickling streams and tropical blooms. Grab a rum cocktail in the Tree Lounge, a hidden bar nestled in the towering palms, and relax until it's time to head back to port.