Search for your ideal Cruise
Ocean cruising in Trinidad and Tobago
Trinidad and Tobago, the birthplace of steel pan and calypso music, is one of the Caribbean's most vibrant and interesting destinations. An exercise in beautiful contradiction, Trinidad showcases pristine mangrove swamps and rainforested hills sit side by side with smoke-belching oil refineries and unpretty industrial estates. Tobago has everything you'd expect from a Caribbean island, with palm trees and white sand aplenty, yet it's relatively unchanged by the tourist industry. Combined, this twin-island republic offers unparalleled birdwatching, first-class diving and lush rainforests perfect for hiking and waterfall swimming. Then there's the electric nightlife and a fabulous carnival, easily the biggest and best of the region's annual blowouts. And thanks to the legacy of the islands' melting-pot population, the cuisine is a foodie's dream, from sensational curries to the freshest of fish.
Why choose Trinidad and Tobago cruises
Cruises to Trinidad and Tobago will introduce you to a vibrant mix of cultures. The capital sways to the calypso beat and has numerous high-rise towers, temples, colonial houses, bazaars, markets, mosques and cathedrals to get lost in – a striking reminder of the country's cultural diversity. However, it's not all bright lights and bustle; in the north, beautiful beaches dominate with coconut groves and wetlands stretching to the horizon. Beyond that are the island's northern mountains with forested peaks, which are loved by hikers. Twenty miles to Trinidad's northeast lies Tobago. Covering just 116 square miles, this idyllic, palm-fringed island is famed for its tranquillity and calm waters and is regarded as the last unspoilt Caribbean paradise. Most of the major cruise lines sail to Trinidad and Tobago, including Oceania Cruises, Regent Seven Seas, MSC Cruises, Royal Caribbean, Fred Olsen Cruise Lines and Carnival.
find your perfect cruise
Find your ideal Trinidad and Tobago cruise
Showing 10 of 146 results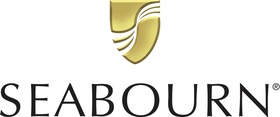 Sponsored listing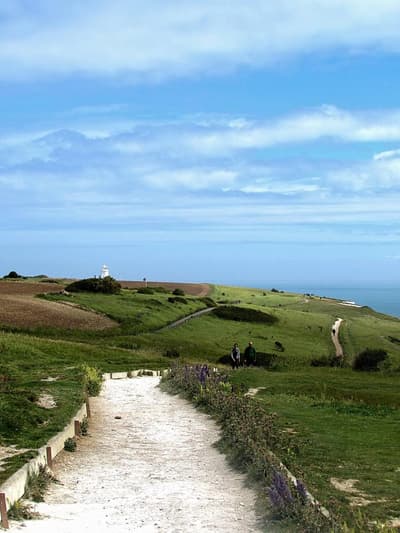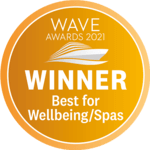 From Seabourn - 2021 Wave Awards winner
7 nights
Departs on the 03 Sept 2022
Seabourn, Seabourn Ovation
Dover, Antwerp, Farsund, + 4 more
Starts at: Dover
Trinidad and Tobago cruises: Best places to visit in Trinidad and Tobago
Maracas Bay
Fringed by coconut palms, Maracas Bay is one of Trinidad's most famous beaches. From Port of Spain, the scenic 40-minute drive through the mountainous rainforest provides picturesque views of lush peninsulas jutting into the sea. You can rent umbrellas and chairs to make your beach time more comfortable, and food trucks and vendors provide tasty snacks along the beach, including Richard's Bake & Shark – a local favourite. If you're looking for places to spend the day in Trinidad and soak up the local vibe, this is a great choice. Locals love to 'lime' here (hang out and enjoy the scene). In fact, this is one of the most popular places to 'lime' in Trinidad.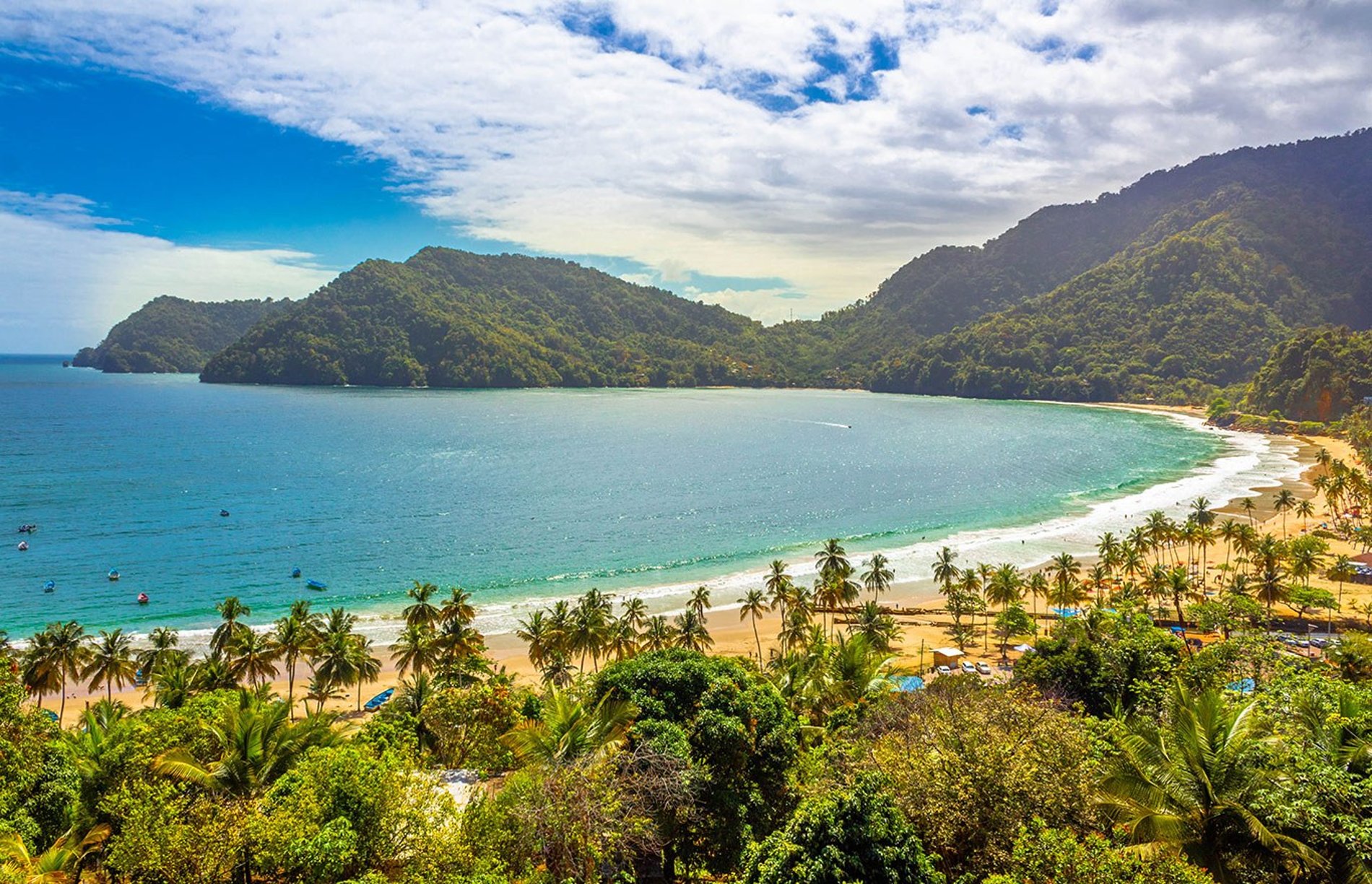 Pigeon Point
Also known as the Pigeon Point Heritage Park, Pigeon Point is one of the most popular stretches of coast on Tobago. White coral-sand rims the aqua waters here, and you'll find a range of different watersports, including stand-up paddleboarding, kayaking and snorkelling. Unlike Englishman's Bay, this beach offers many amenities, which makes it a great place to spend the day. Snack bars, shops, change rooms, and thatch-covered seating are all available, and you can also rent sun loungers. However, the beach does require an entrance fee. Boats leave from here for snorkelling trips to Buccoo Reef and a swim at Nylon Pool – a meter-deep offshore sandbar with crystal-clear turquoise water that looks like a giant swimming pool.
Little Tobago
On the east end of Tobago, across from Speyside, Little Tobago Island is one of the most important seabird sanctuaries in the Caribbean. The island is uninhabited and several kilometres of trails weave through the lush foliage. Look seaward from the hilltops for the most spectacular views, and you can spot red-footed boobies, red-billed tropicbirds, and frigate birds swoop in large flocks. More than 50 species of birds live on the island, including Audubon's shearwater and laughing gulls. Glass-bottomed boats whisk you to the island, revealing the coral reefs below as they circle past the smaller Goat Island in Tyrrell's Bay. Tours often include snorkelling on the nearby reef and a hike to the island's peak.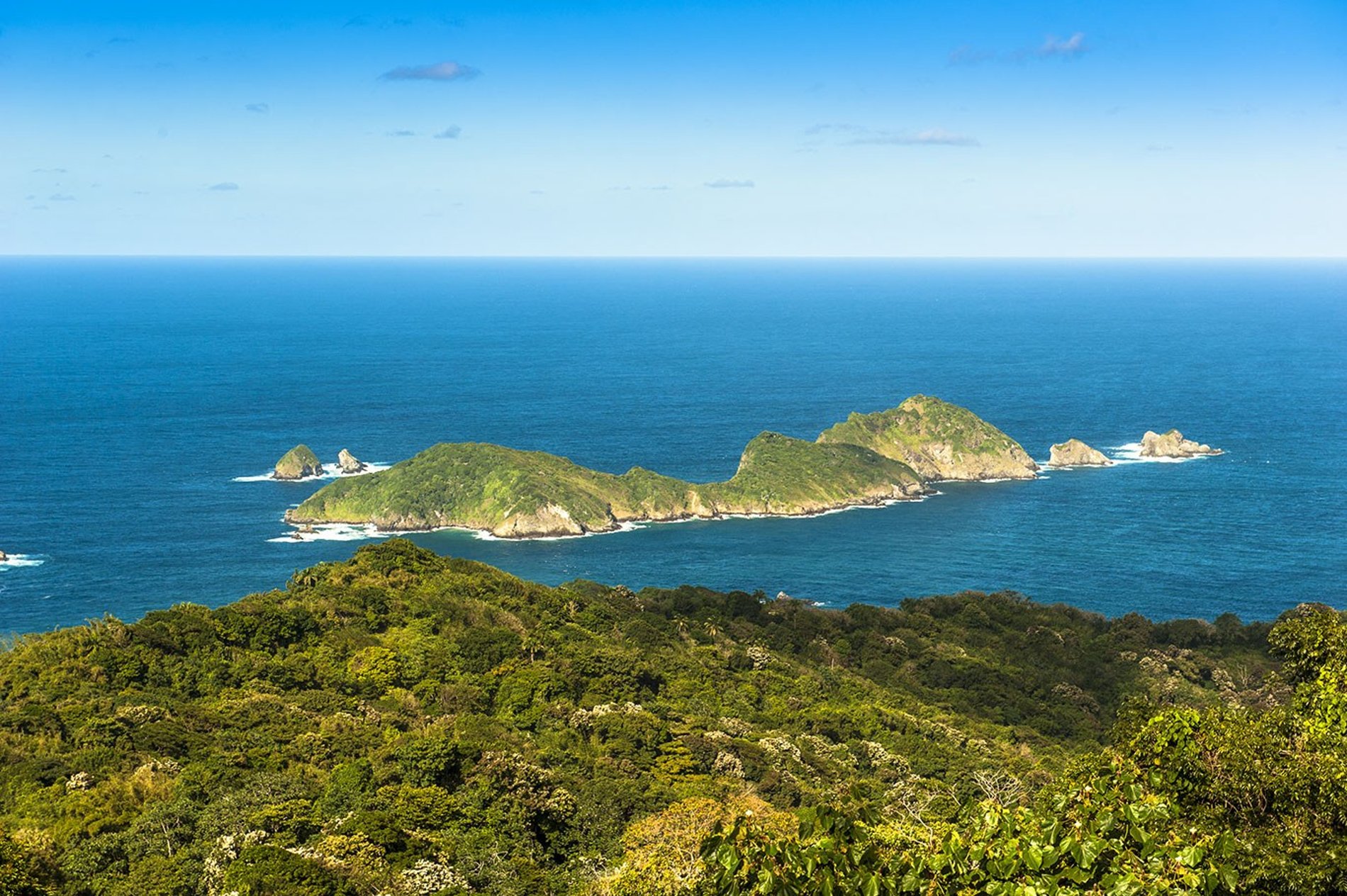 Port of Spain
Now booming with oil money and Trinidad's successful industrial economy, the Port of Spain is a city of two sides. On the one half are the ports, depots, modern high-rises and traffic-choked highways. On the other are the charming arrays of Victorian and Georgian mansions, neoclassical builds and elegant plazas. Passengers can hit this historic part of the capital to see Christopher Columbus Square, peppered with babbling fountains and lanky palm trees, or take a look at the magenta Red House: the seat of the country's government. And be sure to check out the so-called Magnificent Seven – a row of opulent colonial homes from centuries gone by.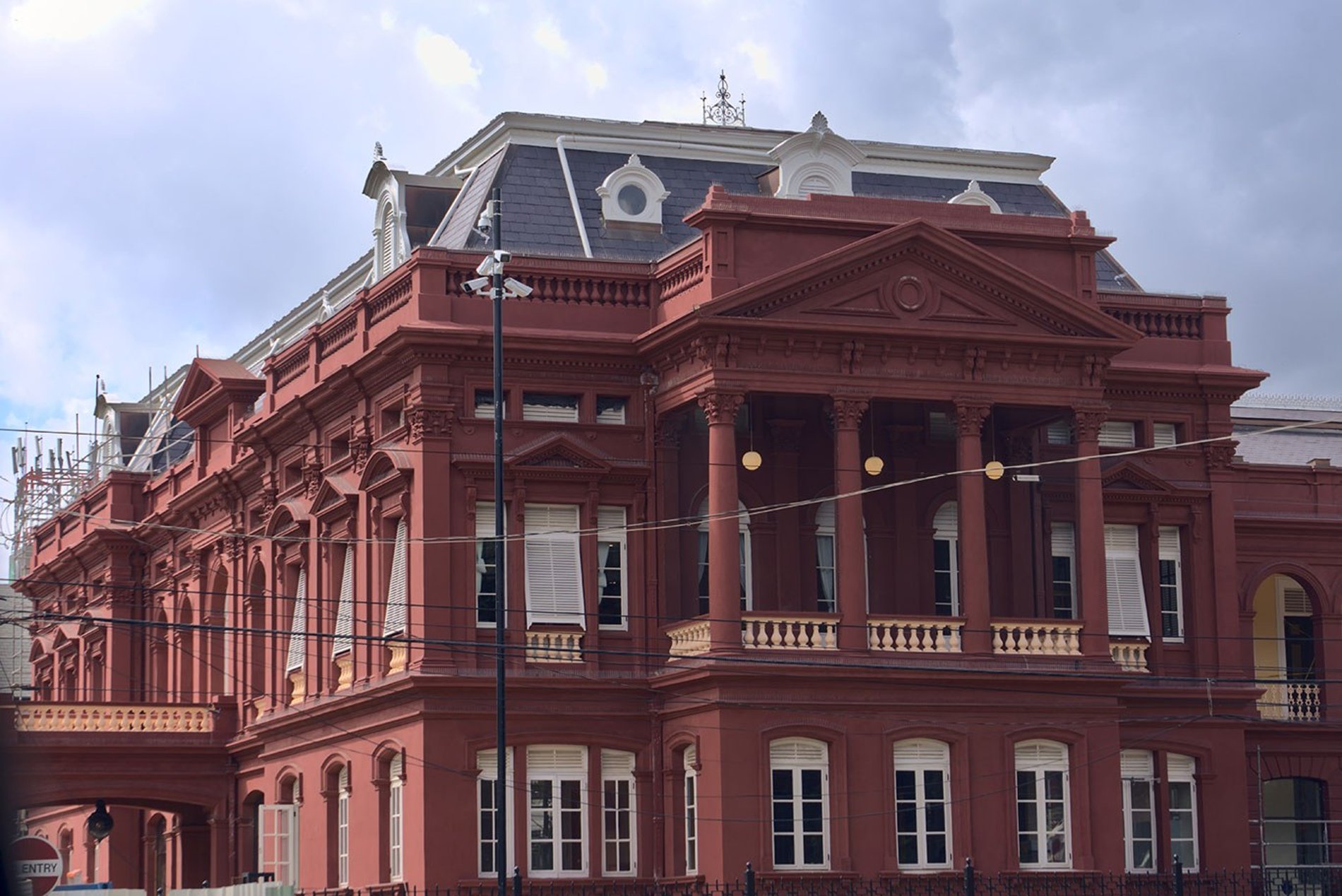 Iconic ports
Trinidad and Tobago cruises: Best things to do in Trinidad and Tobago
Birding paradise
A paradise for bird lovers, the Asa Wright Nature Centre & Lodge encompasses 1,500 acres of dense forest in the Arima and Aripo Valleys. Hummingbirds, woodcreepers, pygmy owls, trogons, and the rare nocturnal oilbird are just some of the avian species spotted at this former cocoa, coffee and citrus plantation. You can sign up for a birding tour, enjoy lunch or high tea on the verandah, or stay at one of the cottages here along your cruise to Trinidad and Tobago.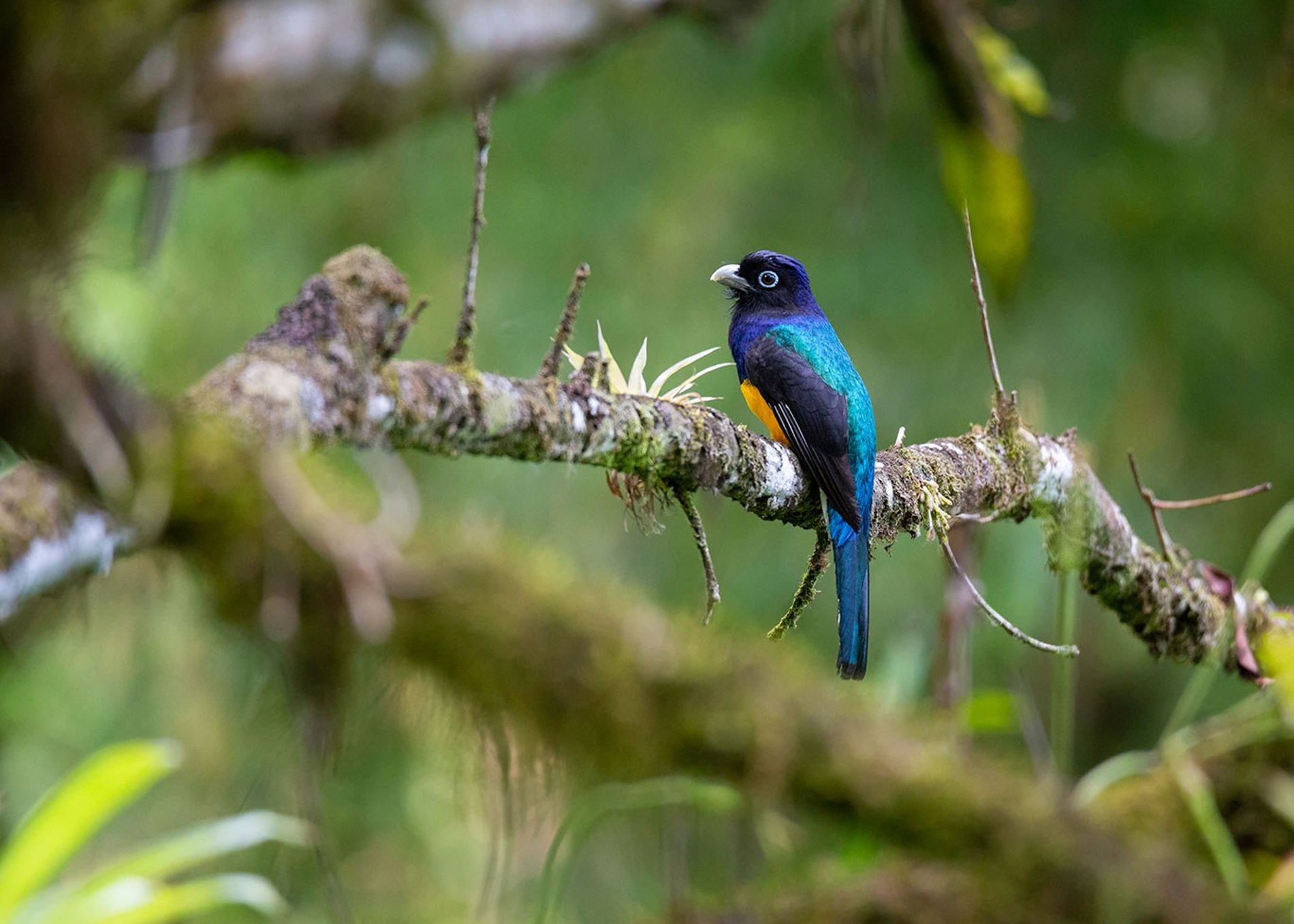 Carnival time
There's no carnival quite like the Trinidad and Tobago Carnival and Port of Spain is its focal point. Exhilarating pre-season soca fetes (dance parties) start as early as August as excitement slowly builds towards the annual spectacle. Two days before Ash Wednesday, the capital's streets are crammed with mas (a collective name for Carnival costumes), calypso and steel pan. Spectators and participants are always welcome.
Trek Tobago's mountain
Sprawled out along the rugged mountainous spine of Tobago Island, the Main Ridge Forest Reserve is a Unesco-listed area. With a whole host of different habitats – from lowland forests to dry savannah – within its borders, it's hardly surprising that the region is home to curious and rare creatures like the olivaceous woodcreeper and the white-tailed sabrewing. Visitors can hit the vast forest's winding trails, passing blooming orchids, land crabs and countless more of Trinidad and Tobago's curious fauna along the way.