Search for your ideal Cruise
Cyprus
Cyprus is an island in the far eastern reaches of the Mediterranean, closer to the Middle East than western Europe and the crossroads between three continents. The island is known for its year-round sunshine, romantic sunsets, ancient history and vibrant nightlife – attracting travellers to resorts like Aiya Napa and lively beach cities like Paphos. As the legendary birthplace of Aphrodite, Cyprus also has a mythical landscape of ruins and archaeological sites. Greek and Turkish influences dominate, in the food – think meze and sweet wines – and warm hospitality, as the island is de facto split into a Turkish and Greek Cypriot area. Cruise ports and most tourist destinations are found in the southern, more Greek part of the island.
Why cruise Cyprus
Cyprus is a fantastic cruise destination, close to the Greek islands, Turkish Riviera, Israel and Egypt – and served by a large cruise port, Limassol, in the southern part of the island. Limassol is a popular stop on Eastern Mediterranean and also Middle East cruises and mainstream lines like Royal Caribbean, MSC Cruises, Holland America Line and Celebrity Cruises sail to Limassol, along with midsized to smaller lines such as Celestyal Cruises, Fred Olsen Cruise Lines, Crystal Cruises and Azamara. Regent Seven Seas Cruises, Noble Caledonia, Oceania and Emerald Yacht Cruises also stop in Paphos on the southwest coast.
find your perfect cruise
Iconic ports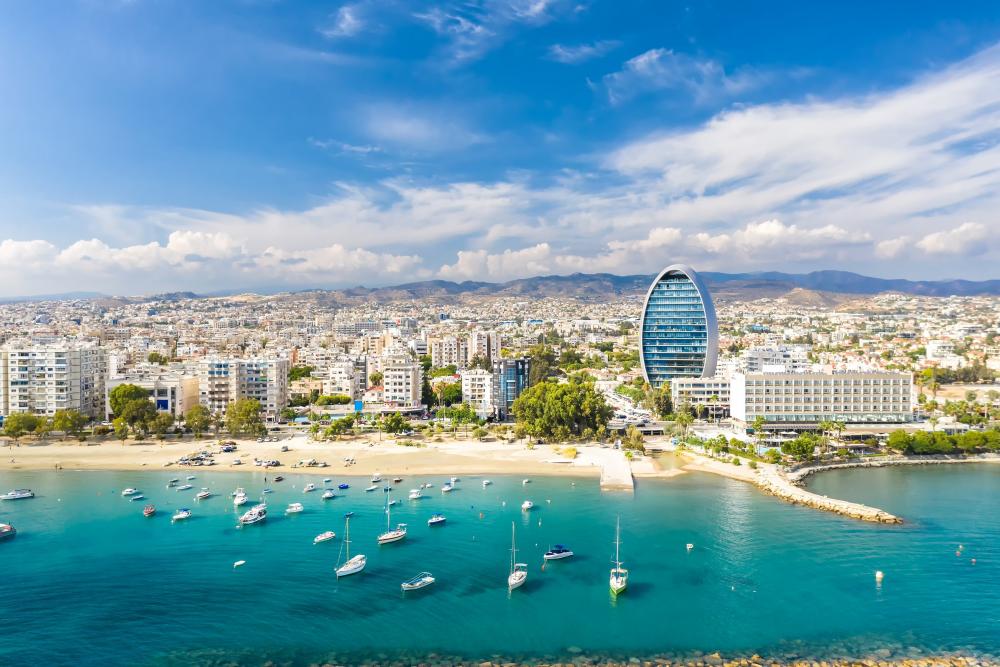 Limassol
The lively port town of Limassol on Cyprus' sun-drenched southern coast has become a holiday…
Read more
Best places to visit in Cyprus
Limassol
Limassol is a city on the southern coast of Cyprus, the second largest on the island (after Nicosia) and the main cruise terminal. The city is a fantastic base for exploring the country but also a great day out in itself, an intoxicating mix of heritage and also modern city life. Limassol embraces the old and new and is home to the Limassol Castle – housing the Cyprus Medieval Museum with its pottery and tombstones – and the Limassol Archaeological Museum. On the cobbled city streets, you'll find street bazaars, crumbling facades and local tavernas. For a taste of contemporary Cyprus, head to the yacht-packed marina for palm-lined promenade, fancy high-rise apartments, high-end boutiques and the trendiest restaurants in town.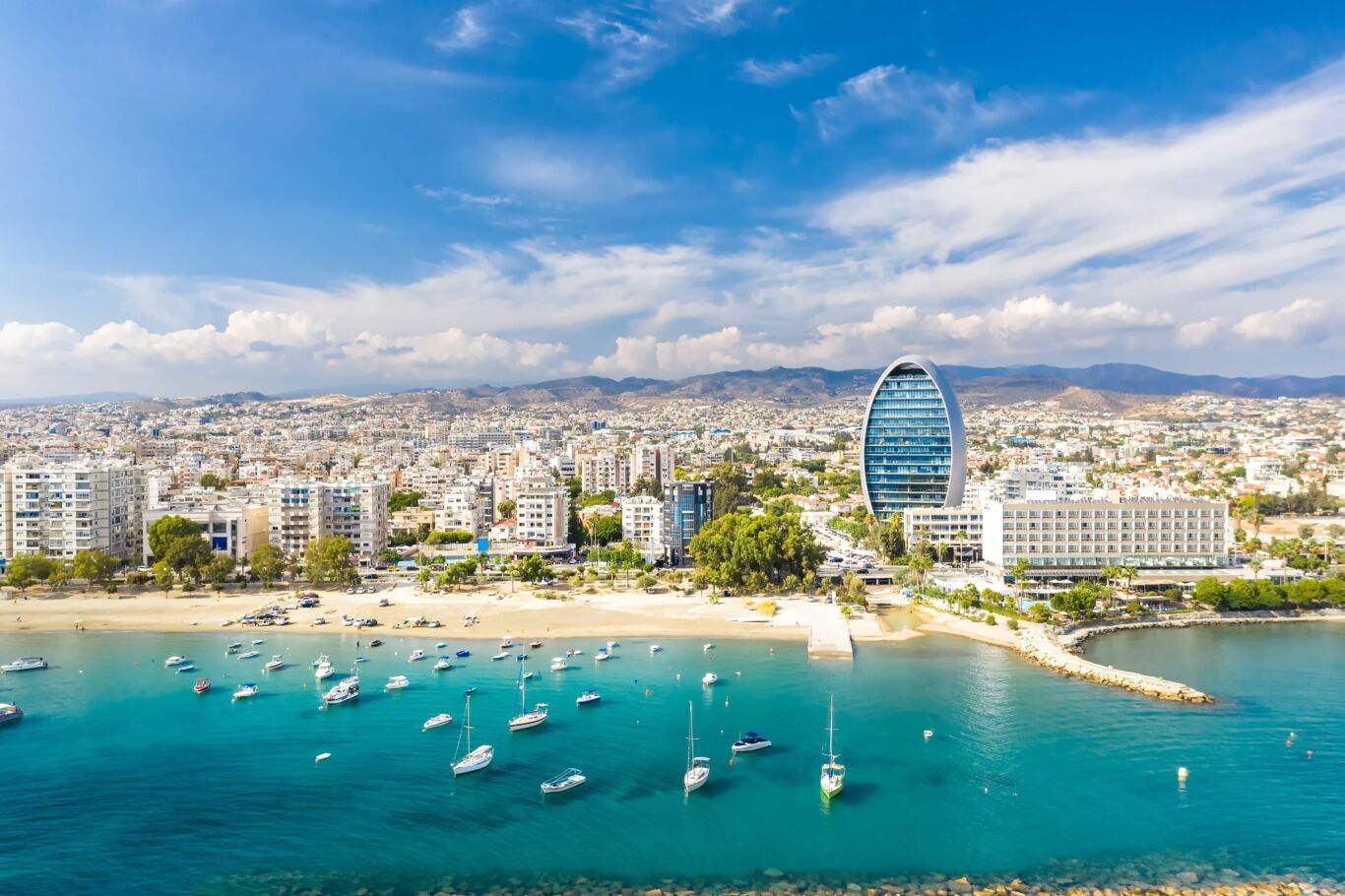 Paphos
Paphos is Cyprus' splendidly romantic harbour town, where travellers flock for some of the best sunsets on the island, love-drenched history and a laid-back beachy vibe. The city was once the capital of Cyprus, the epicentre for worshipping the goddess Aphrodite and therefore full of historical sites. Paphos is split into two, the old town with Paphos castle, mosaics, ancient theatres, the Catacombs of Asia Solomoni and part of the ancient walls of Paphos – and newer Kato Paphos – where you'll find a palm-friend seafront, hotels, trendy restaurants and lots of bars and nightlife. Joint European Capital of Culture in 2017, you'll have plenty to do in this historical, beautiful and lively city.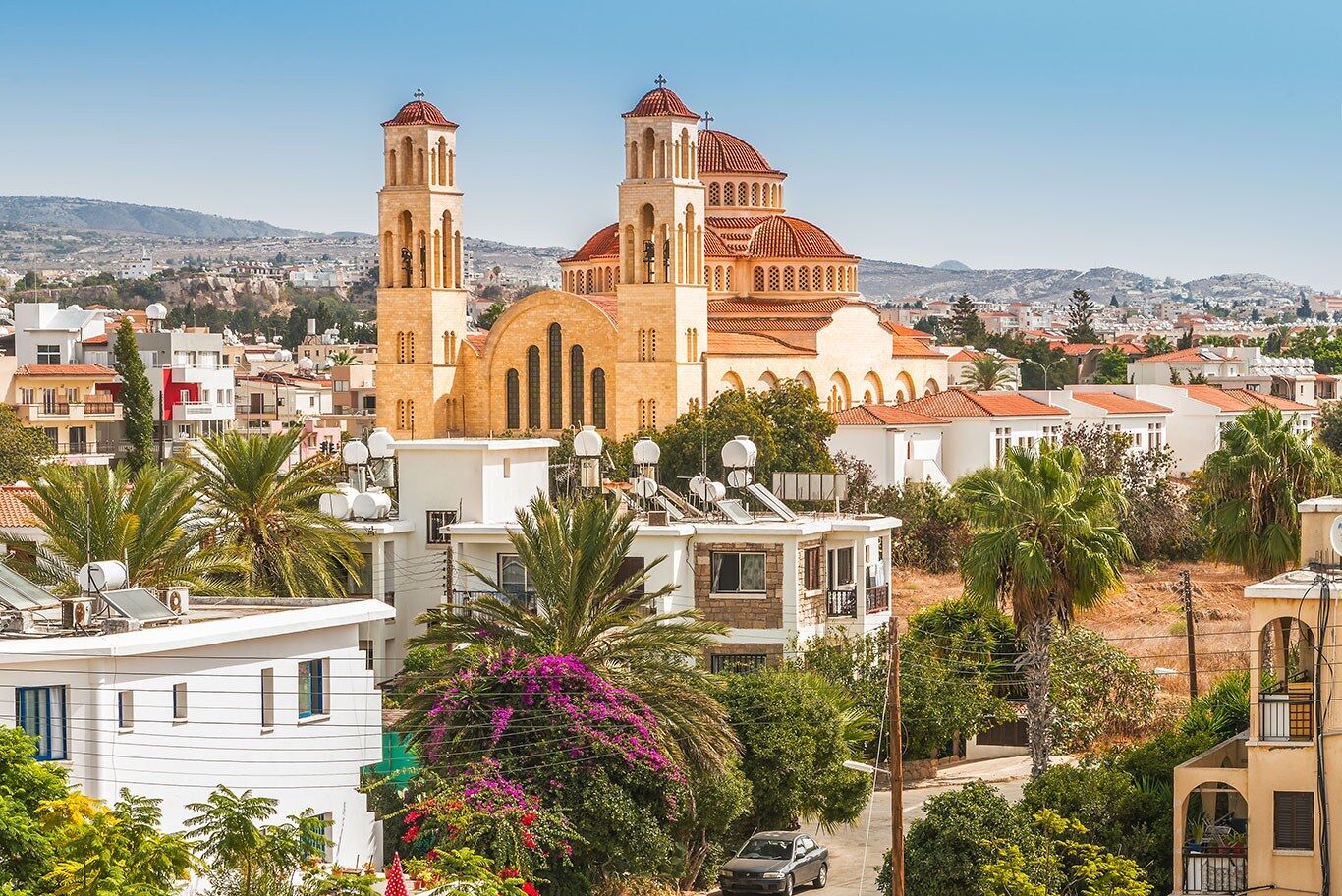 Paphos Archaeological Park
Being the mythical birthplace of Aphrodite and steeped in ancient history, Paphos is home to one do the most important historical sites in Cyprus – the Unesco-protected Paphos Archaeological Park. Right near the city centre in the new part of the city, the site is the remains of an important ancient Greek and Roman settlement and has fantastic ruins like four large elaborate Roman villas, and House of Dionysos, the House of Aion, the House of Theseus and the House of Orpheus – all with perfectly preserved mosaic floors. The most impressive sights are the grand ampitheatre and Tomb of the Kings necropolis – a grand resting place of aristocracy with frescoed walls and Doric pillars.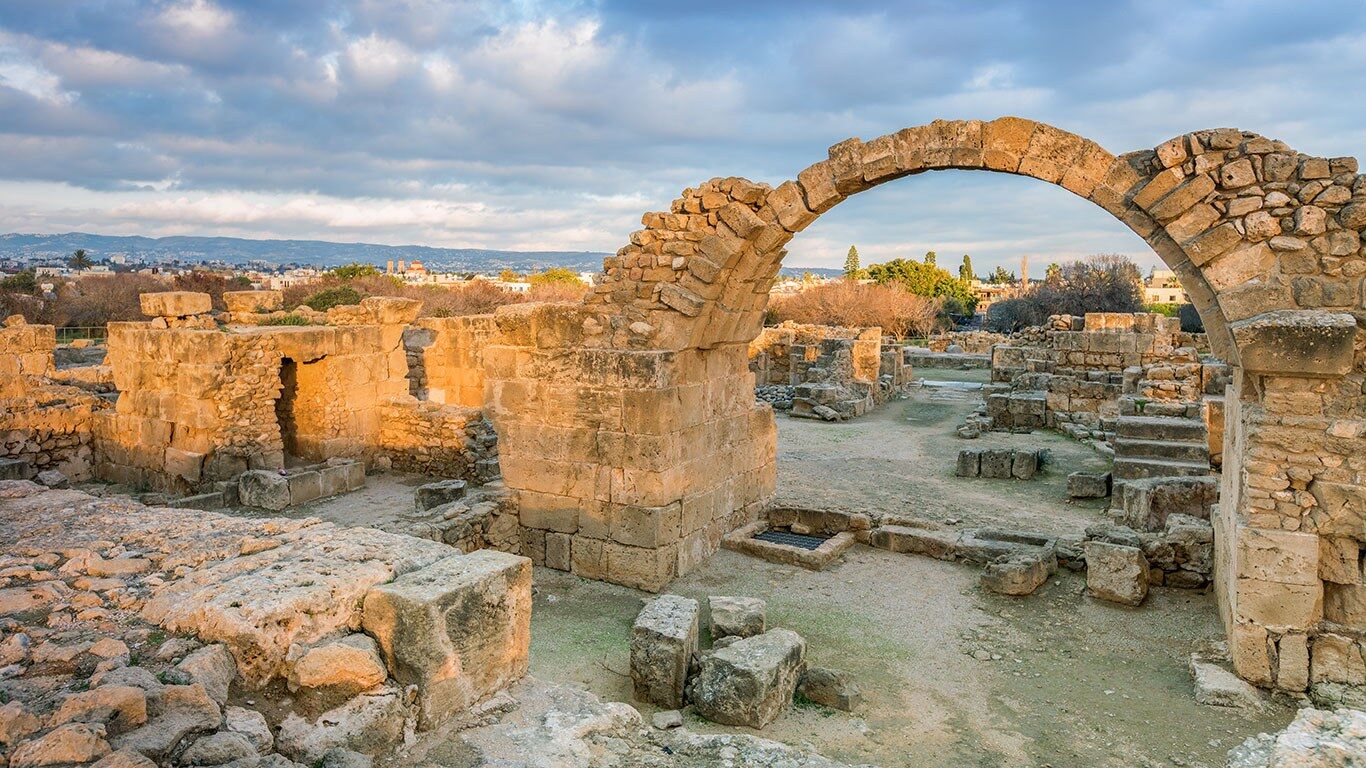 Baths of Aphrodite
Cyprus is a land filled with ancient mythology and mythological sites and nestled on the edge of the Akamas Peninsula you'll find a spot of great mythological significant. According to the myth, the Baths of Aphrodite are where goddess Aphrodite met her love Adonis, and today visitors can come and see the baths for themselves and their 'healing youth-giving waters' (albeit not swim in the water). The baths are in a stunning grotto shaded from the sun by an old fig tree. The surrounding Akamas Natural Reserve Park also includes several kilometres of beautiful hiking trails through cooling luscious forest – so definitely worth a visit.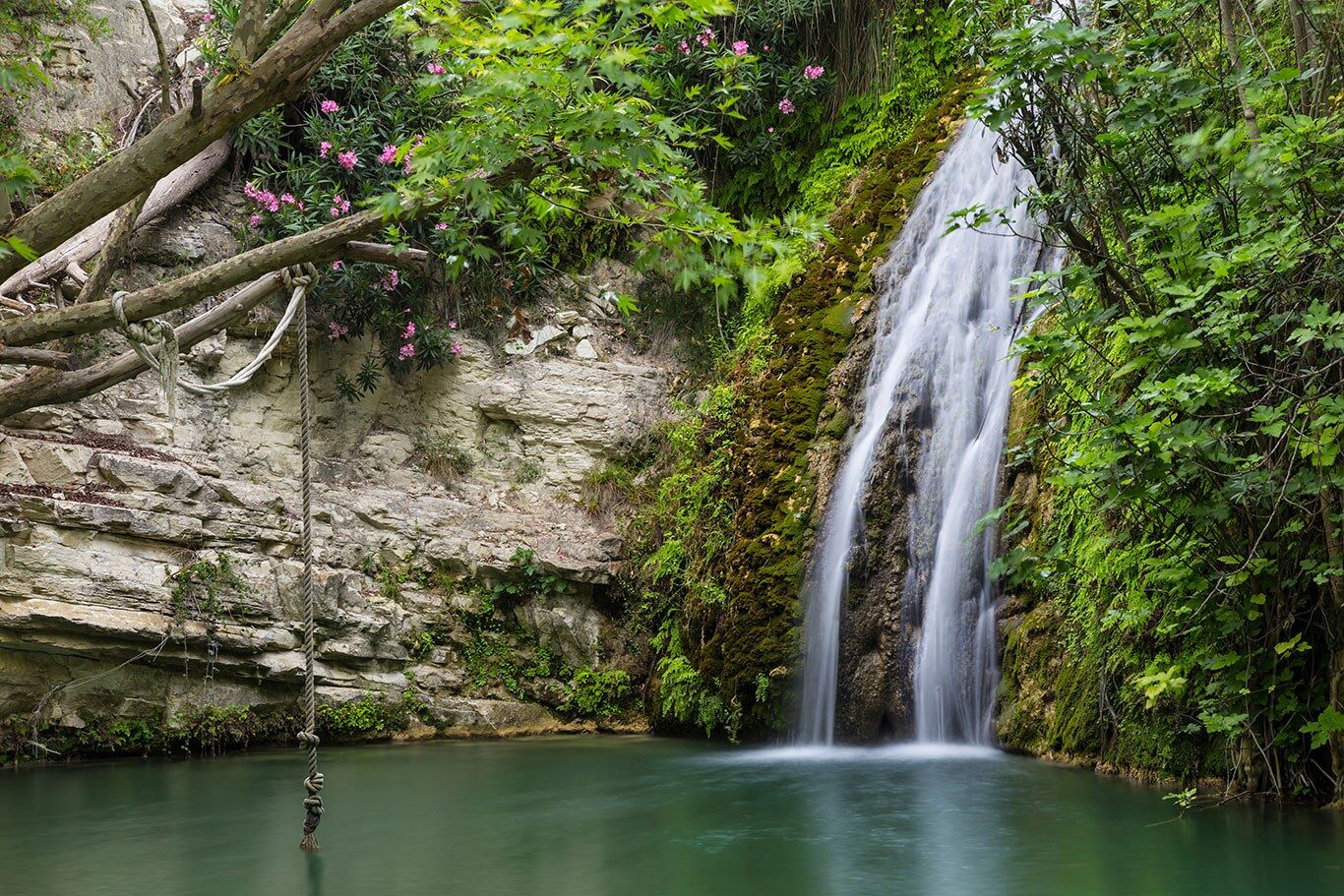 Avakas Gorge
Avakas Gorge is a fantastic place to witness some of Cyprus' outstanding natural beauty, easily reached by car or bus tour from Paphos (just 30 minutes away). The gorge was formed by a once gushing river than over time eroded away the limestone rock, which was then chiselled away to leave behind a breath-taking 100-foot gorge. Thrill-seekers will love the two-kilometre hiking train through rugged vegetation and deep into the heart of the rock formation with walls as high as 30 metres. Visitors will also find junipers, pine trees, oaks, wild fig trees, cypresses and a vast number of wildflowers – of which some are endangered – and can spot animals like falcons, foxed, hares, night owls and butterflies.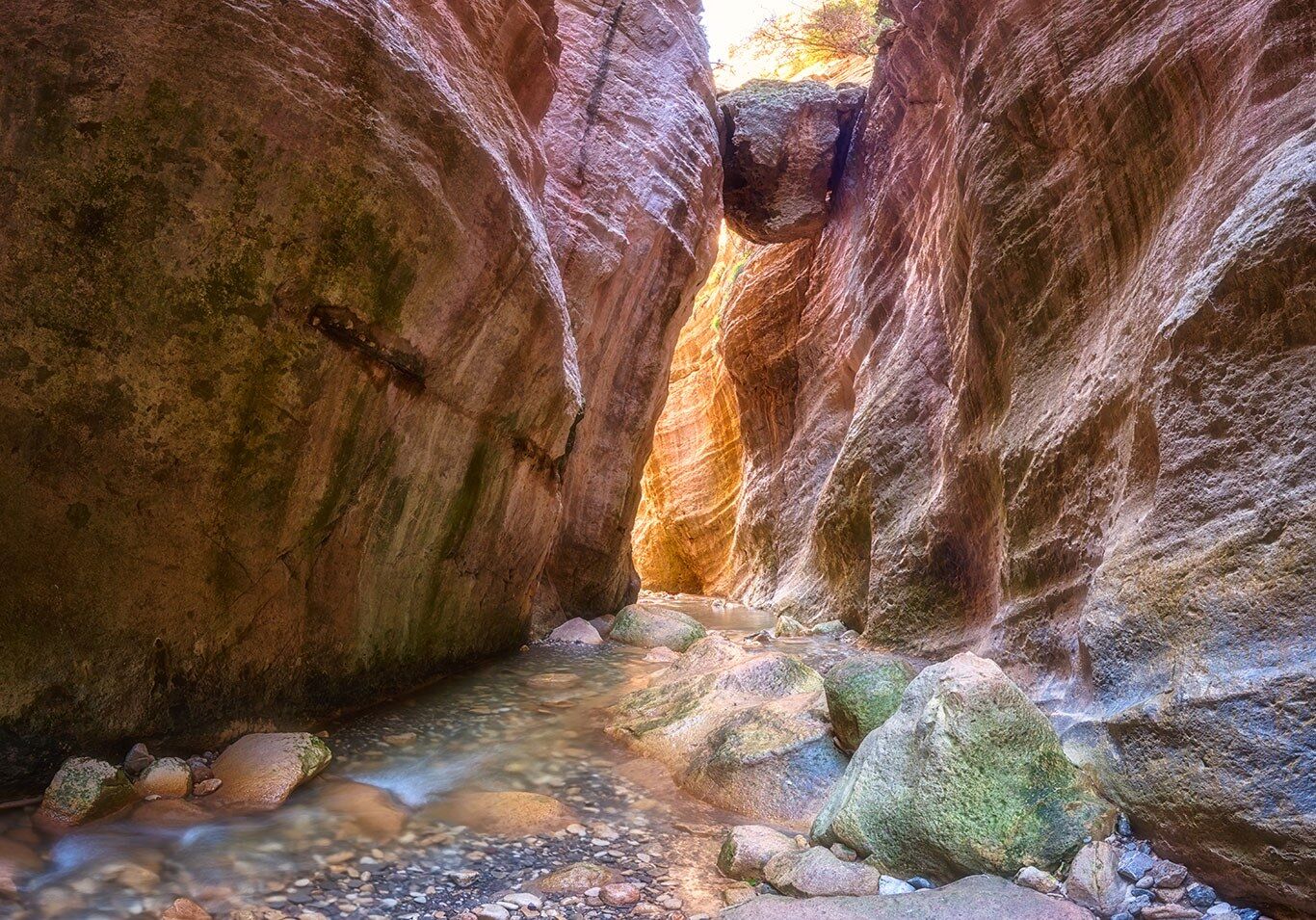 Omodos
Deep within the Troodos Mountains and the surrounding vineyards lies the small village of Omodos. Oenophiles will love this traditional town, part of Cyprus' best-known wine region and the best place to understand the island's 2,500-year-old winemaking history, and of course, taste some great wines. The village itself is charming with cobbled lanes, old churches, red roofs and white stone bricks, and there are plenty of family-run wine bars and tavernas lining the sun-bleached stone streets. Make sure to try local grape varieties such as the Xynisteri and Mavro and visit nearby wineries like Zenon and Olympus. Wash it all down with a shot of Zivania, a Cypriot brand made from leftover grape skins.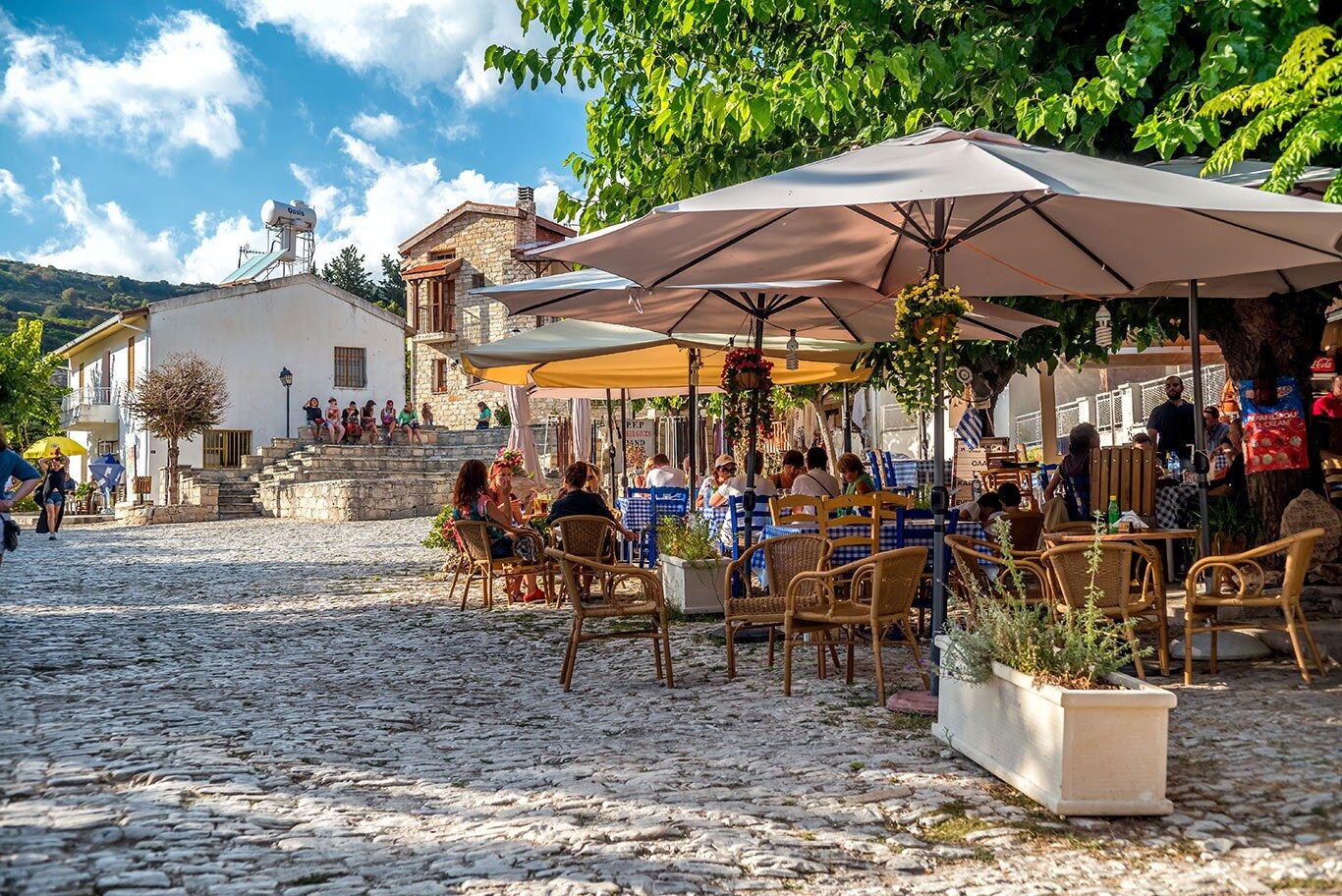 Pano Lefkara
Charming Pano Lefkara is the perfect place to pick up souvenirs, a small village under a 50-minutes' drive from Limassol famed for its lace and silver handicrafts. Surrounded by mountains and with cobbled streets and picturesque architecture, the village feels like something out of a story book, even more so thanks to groups of women sitting in the narrow streets working on their embroidery (a common site). Along with incredible craft and silver ships, the village also has a folklore museum in a restored historical house with local costumes and examples of lace work. Legend goes that Leonardo da Vinci visited the village in 1482 and bought lace for the later of the Duomo di Milano.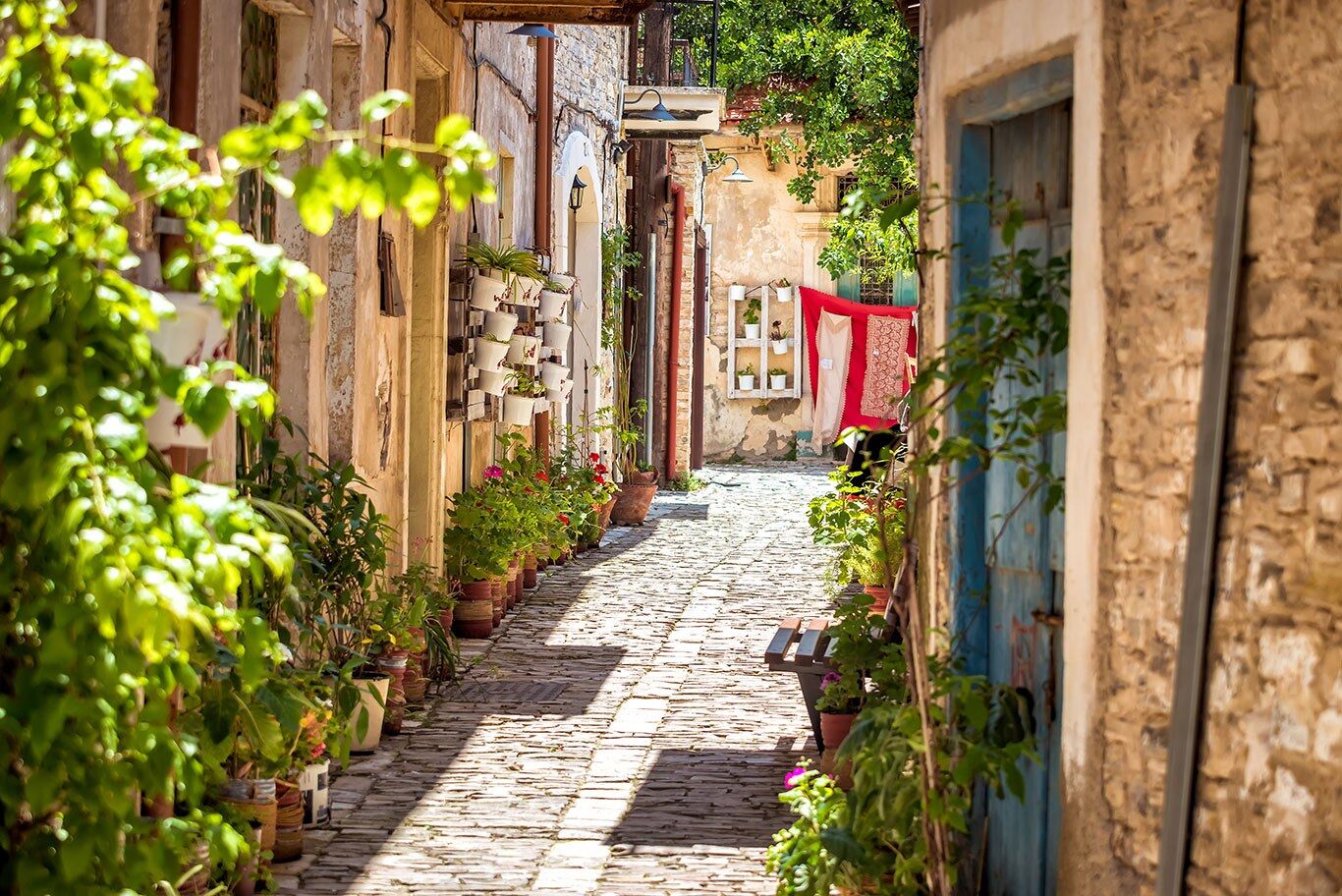 Best things to do in Cyprus
Attend a religious fair
There are a number of religious festivals in Cyprus that are fascinating to attend, one of the most famous it at Kykkos Monastery held in August and September. Check the calendar to coincide your trip with a holy day, as there will probably be a festival going on.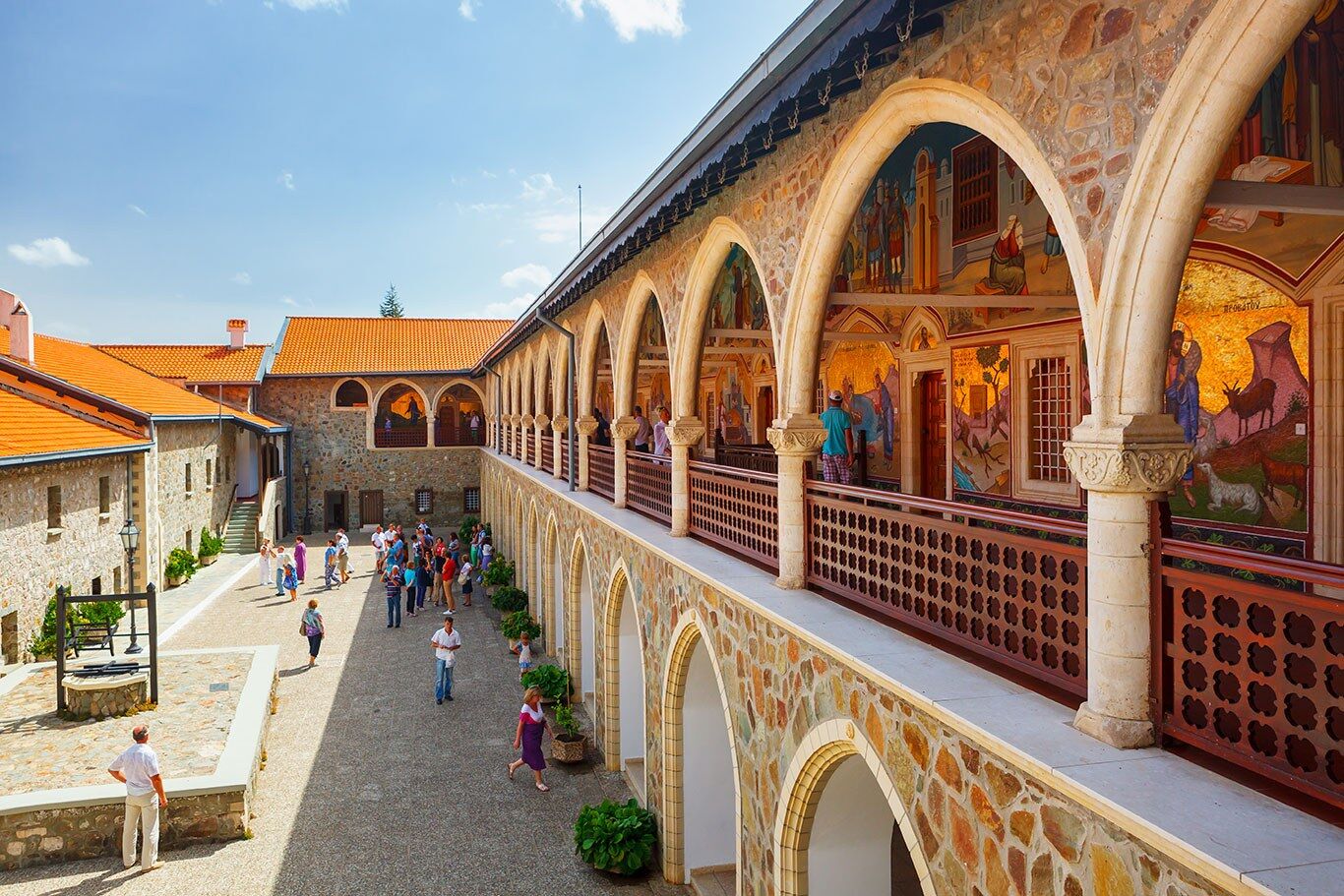 Go wine tasting
Cyprus makes some delicious wine, planting grapes like cabernet sauvignon and grenache along with local varieties like xynisteri and mavro. The best region is the Troodos Mountains with many wineries for tastings and tours.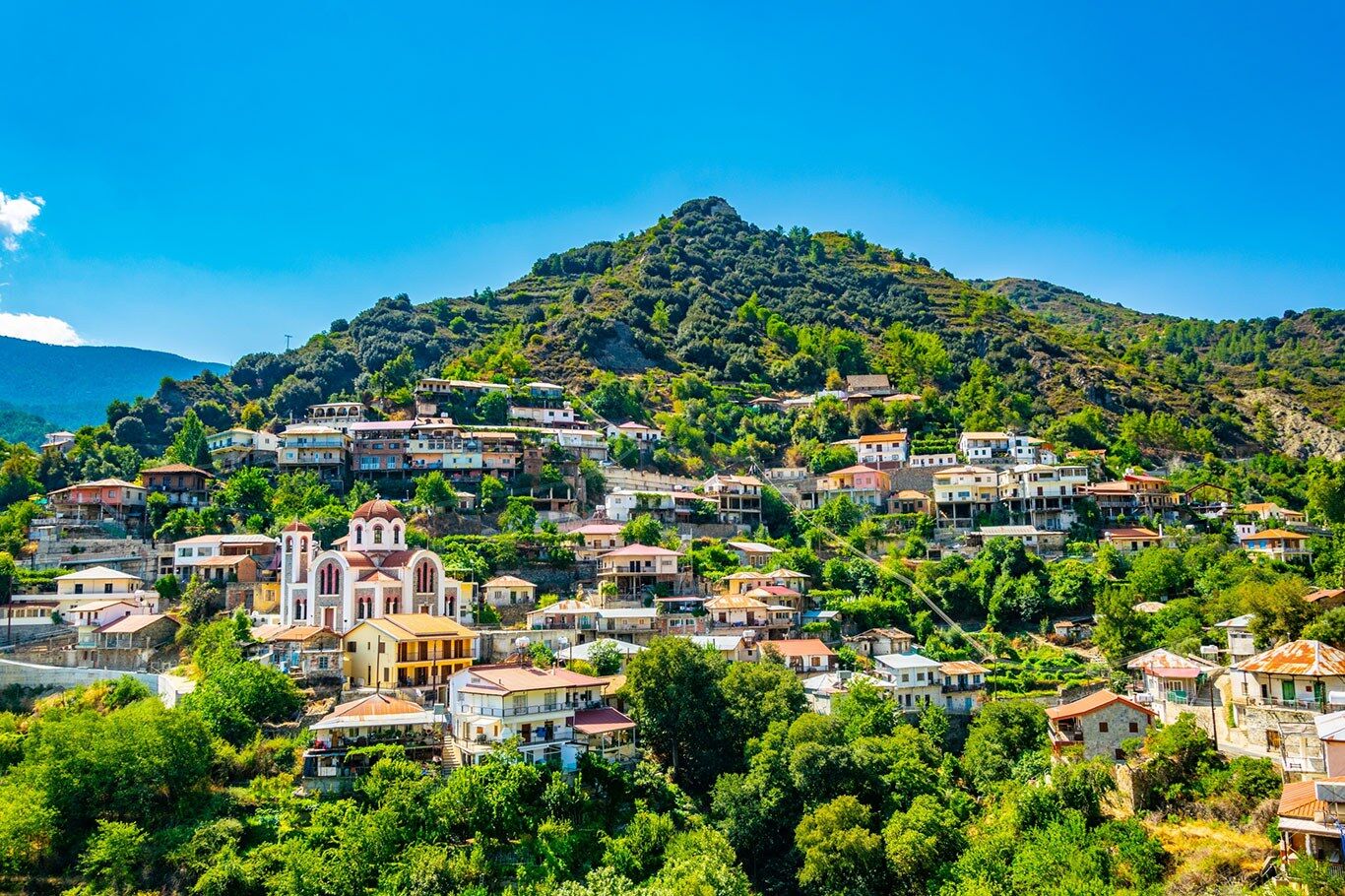 Live ancient history
Cyprus has an incredible history, the birthplace of Aphrodite, the marriage site of Richard the Lionheart and filled with ancient ruins and antiquities. Make sure to visit archaeological sites such as Paphos and Kourion.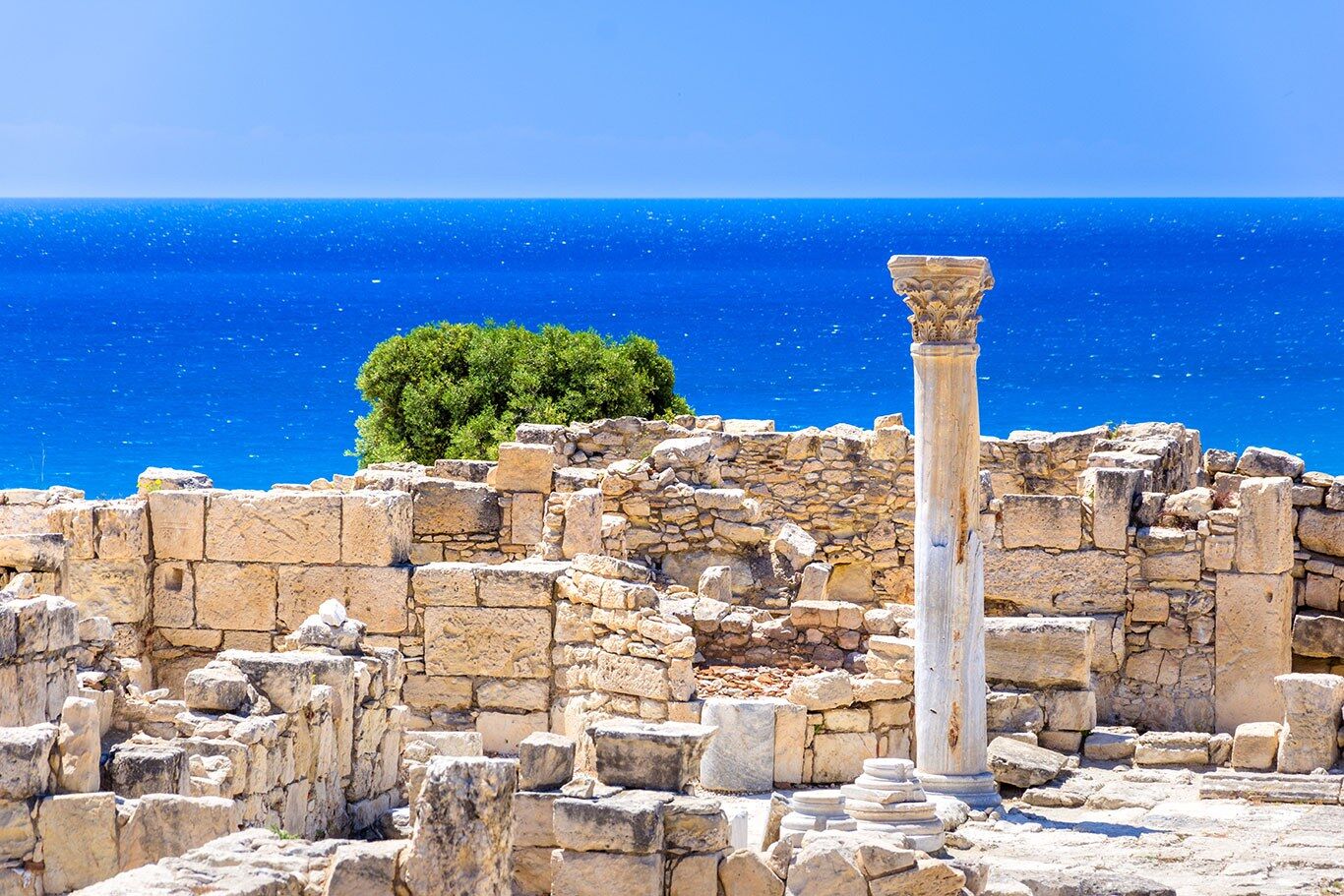 Watch the sunset
Be it from the ship or on land, watching a Cyprus sunset is a magical experience. Cape Greco in Ayia Napa, Paphos harbour and the Larnaka Salt Lake are some of the best places to enjoy it on the island.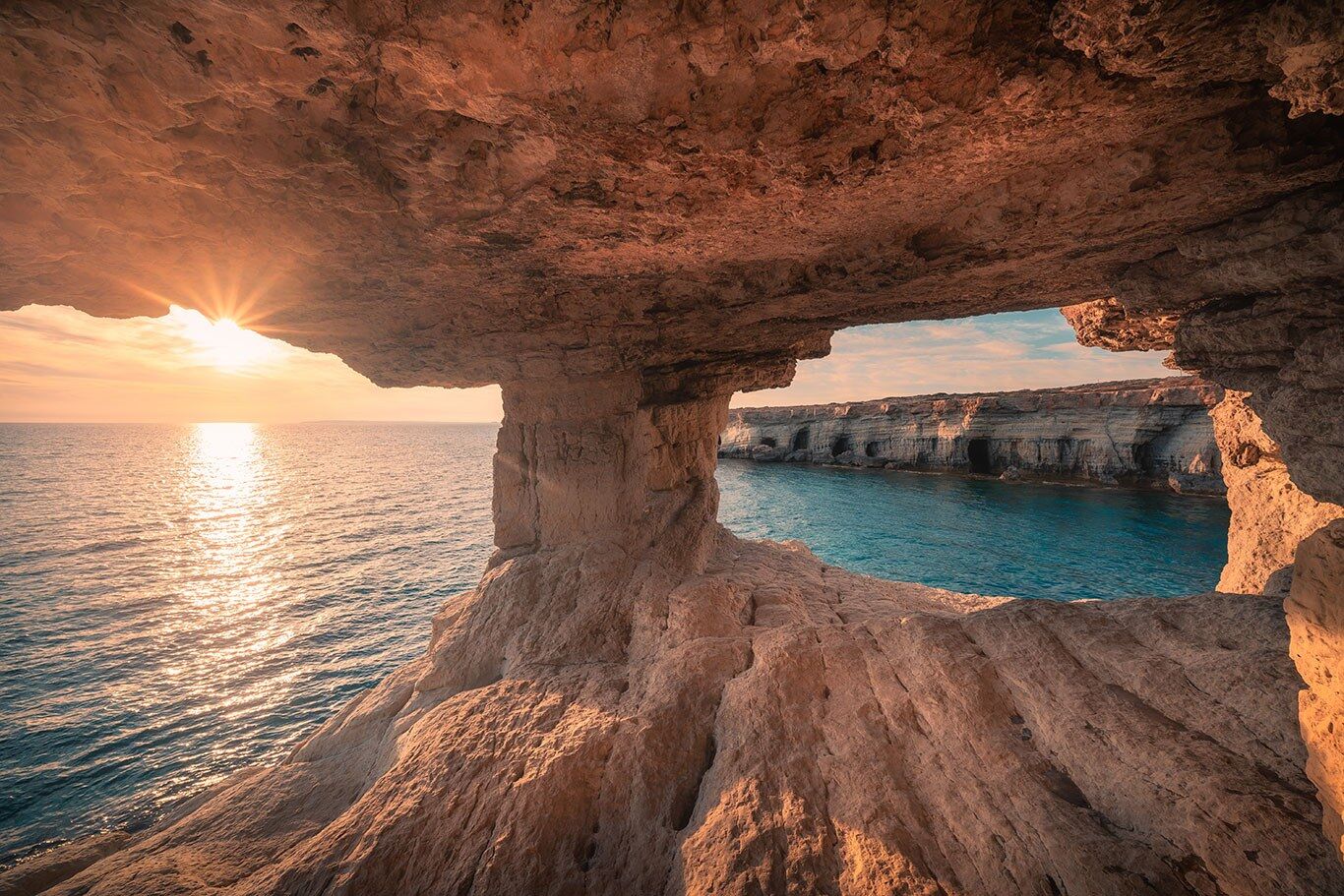 Join the Carnival
Limassol's annual Carnival Festival draws crowds from around the island, a 10-day party held at the beginning of spring with costume parades, street parties, concerts and pop-up cultural events.