Search for your ideal Cruise
Ocean cruising in Vietnam
The communist country of Vietnam is bordered by China in the north and Laos and Cambodia to the west. The two dynamic metropolitan centres of Hanoi and Ho Chi Minh City are sited on opposite ends of the country, marking the former North and South territories that characterised the historic Vietnam War period. From the jagged mountaintops of Sapa to the flooded rice paddies of Ninh Binh, nature has blessed Vietnam with some of the most beautiful landscapes in Asia. Blissful, unspoiled beaches stretch along the country's winding coastline, lapped by the shimmering waves of the South China Sea.

Why choose Vietnam cruises
Vietnam boasts a coastline of 3,260 kilometres and runs along the Mekong region in a long, slim 'S' shape. Happily for cruisers, many of Vietnam's hotspots are located along this vast coastline, while inland excursions to the urban centres of Hanoi and Ho Chi Minh City are also entirely feasible. For a Vietnam cruise, Celebrity Cruises, Royal Caribbean, Silversea and Princess Cruises all tailor itineraries that call at all the key ports of Vietnam, while the majority also provide shore excursions and day trips to areas outside of the port - with many options to cruise to Vietnam from UK.
find your perfect cruise
Find your ideal Vietnam cruise
Showing 10 of 963 results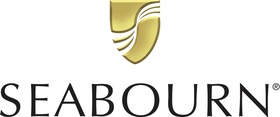 Sponsored listing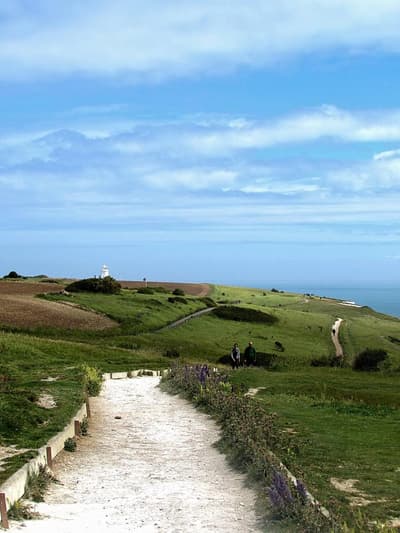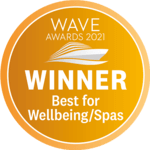 From Seabourn - 2021 Wave Awards winner
7 nights
Departs on the 03 Sept 2022
Seabourn, Seabourn Ovation
Dover, Antwerp, Farsund, + 4 more
Starts at: Dover
Vietnam's history
Vietnam has a complex history as a country battered by repeated foreign invasions, from the time of occupation by the Chinese Tang Dynasty to the period of French colonial rule and finally reaching a climax in the widely controversial Vietnam War with the US. Memories of this past characterise the country's myriad museums and historical monuments, and mark the remnants of old battlefield sites such as the famous Cu Chi Tunnels in Ho Chi Minh City.
Despite its political communism, Vietnam is primarily a Buddhist country, although pockets of Christianity and Islam can be found in limited areas and ethnic tribal communities still exist in areas like Sapa, Ha Giang and Mai Chau.
Vietnam cruises: Best Places to visit in Vietnam
Ha Long Bay
Located in the province of Quang Ninh, about three and a half hours from Hanoi by coach, Ha Long Bay is made up of over 1,900 small islands covered in evergreen forests and surrounded by dazzling waters. Its name Vịnh Hạ Long translates as Bay of the Descending Dragon. Local legend tells that when Vietnam became a country, it had to defend itself against outside invaders. The gods sent dragons to descend on the bay and spit pearls at the invaders. Over time, these pearls are said to have developed into the islets that cover the bay today. Ha long Bay's spectacular panoramic views and impressive rock formations make it a popular travel destination and it is certainly not one to be missed. Inside the hollow islands there are endless numbers of caves, some of which have lakes enclosed within them. Undoubtedly the best known and largest of these is Sung Sot or 'Surprise' grotto on Bo Hon Island.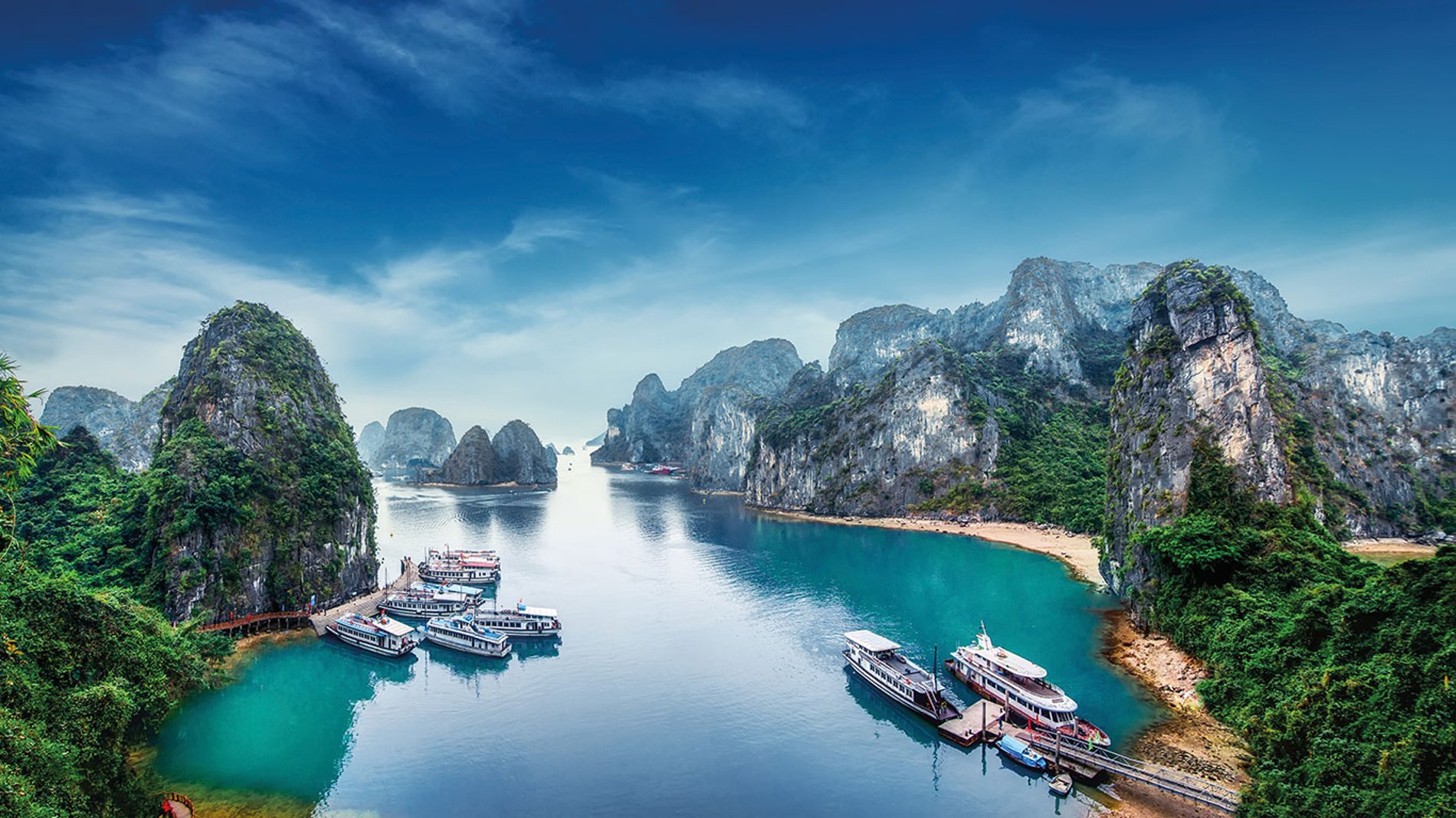 Hanoi
Along a Vietnam cruise, makeshift buildings, moped-jammed streets and ancient monuments all characterise Hanoi, the extraordinarily atmospheric and profoundly hospitable capital city of Vietnam. Oceania and Celebrity Cruises both schedule shore excursions to Hanoi from the port at Ha Long Bay on a cruise to Vietnam. The most popular area in Hanoi, for tourists and locals alike, is the Old Quarter. It is here that the night markets take place, and at the weekends the area around the lake is closed off to traffic. The Old Quarter hosts many bars and restaurants with fair prices for quality products. At the heart of the Old Quarter, you'll also find the Bach Ma Temple - an ornate, pagoda-shaped Buddhist place of worship, which is said to be the oldest temple in the city. For an unusual experience, stop by at the Ho Chi Minh Mausoleum. Here, in a transparent glass box in the middle of a small room, is the embalmed body of Ho Chi Minh, which is entirely white with the outline of his beard still visible. His small body is illuminated and appears peaceful. History-lovers should explore the Hoa Lo Prison, which was christened 'Hanoi Hilton' by American prisoners of the Vietnam War but was originally built by French colonialists in Vietnam in 1886. Hanoi is also home to an array of fascinating museums, from the unusual Bao tang phu nu Women's Museum to the National Museum of Vietnamese History.
If you have some extra time, schedule in a drink at the Lotte Centre rooftop bar. Entrance to the observation deck on the 65th floor is free, and the views are spectacular. At night you can enjoy a 360-degree view of Hanoi lit up by thousands of lights.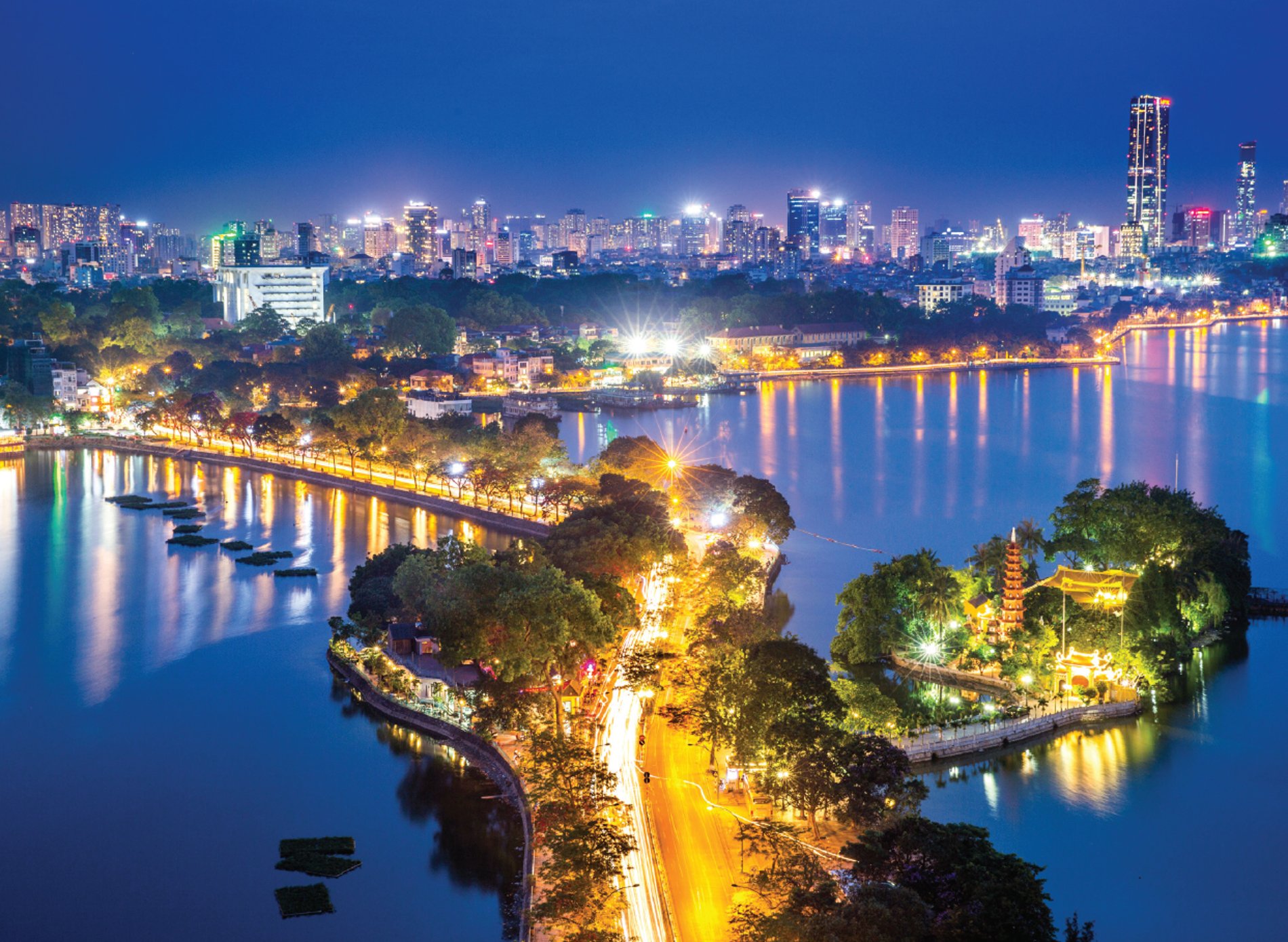 Hoi An
The lantern-speckled waterfront city of Hoi An is full of charm and elegance, resting regally on the riverbanks of the Thu Bon River. Its colourful lanterns famously adorn all the streets of its old town quarter. Cruisers can go on a day trip to Hoi An, which is only a 45-minute drive from the port of Da Nang. Here, you will feel a strong Japanese influence, reminiscent of the 16th and 17th-century Japanese settlements that surrounded one end of the gorgeous and perfectly preserved Japanese Covered Bridge. Explore the streets of the Old Town, where trendy restaurants and wine bars have been converted from old Japanese merchant houses and Chinese temples linked with the city's former Chinese quarters. You might be able to identify signs of Japanese and Chinese influences in the architecture of Tan Ky House, as well as the Assembly Hall of the Fujian Chinese Congregation. It is also worth having a look around the stunning Quan Cong Temple and inspecting the artefacts at the Museum of Trading Ceramics.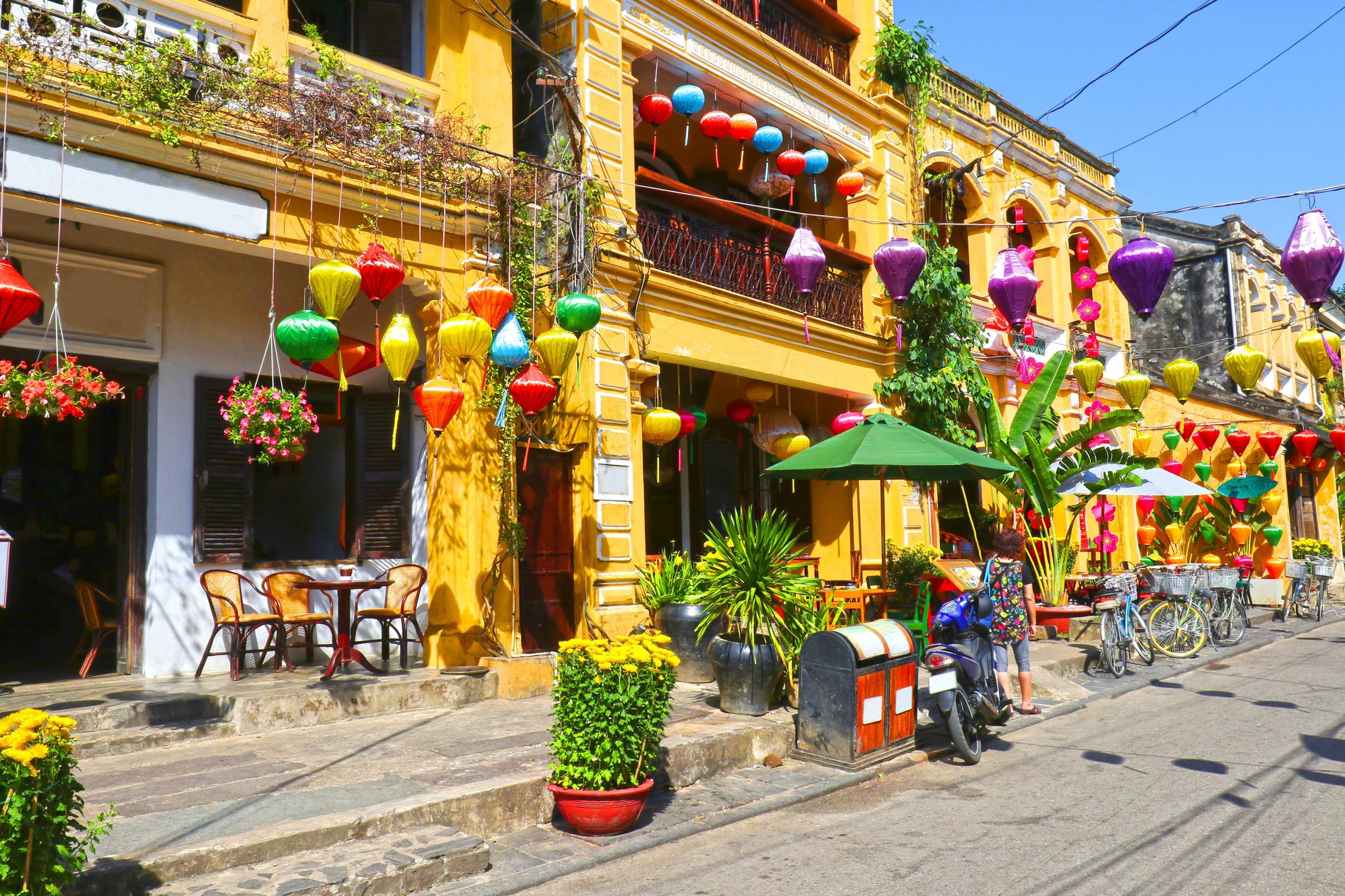 HUE
Hue is a poetic and picturesque paradise. It is the cultural, intellectual and spiritual cornerstone of Vietnam and it can be visited during a shore excursion from the port of Chan May. Packed with palaces, pagodas, temples and tombs, the grand Imperial Citadel of Hue has it all within its heavily-fortified walls. Enter regally through the palatial Ngo Mon Gate into the Citadel's Imperial Enclosure, which was once reserved only for the emperor. Live history as you walk around the ancient complex, passing through the Co Ha Gardens the Halls of the Mandarins and the Tu Vo Phuong Pavilion. Be sure to check out the Thai Hoa Palace, with its ironwood columns painted in scarlet and gold; and outside of the Citadel, seek out the Royal Tombs, where rulers of the Nguyen dynasty lie in extravagant mausoleums - a must-visit on a Vietnam cruise.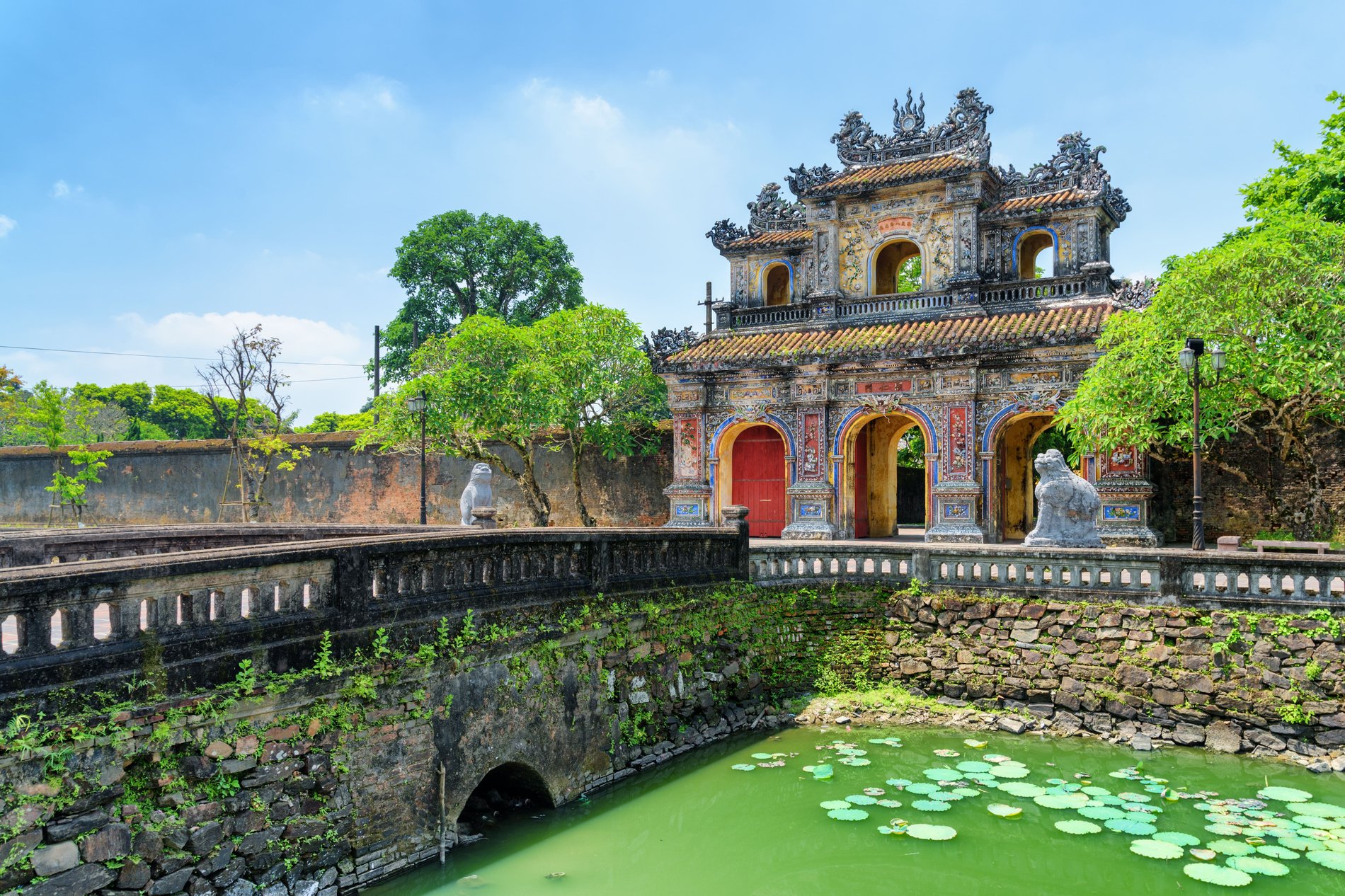 Ho Chi Minh City
Ho Chi Minh City has a decidedly more modern feel to it than its northern counterpart Hanoi, due in part to its role as Vietnam's city of commerce and culture. This energetic metropolis fuses state-of-the-art glassy skyscrapers with ramshackle shops and ancient monuments. Ho Chi Minh City, formerly known as Saigon, was the final city to surrender to North Vietnam during the Vietnam War, giving way to communist victory and the reunification of Vietnam. The War Remnants Museum hosts exhibitions that narrate this section of history in vivid detail. Step back in time at Reunification Palace, South Vietnam's Presidential Palace that was built in 1966 and which remains perfectly preserved with its 1960s architecture. Seek shelter from the hot Vietnamese sun in one of the city's many ornate pagodas, such as Jade Emperor and Phuoc An Hoi Quan, before satisfying your thirst for culture at the Fine Arts Museum. While you're in the Ho Chi Minh area, making the journey out to Cu Chi is an absolute must. Here you'll find the remarkable Cu Chi Tunnels, the complex underground network of secret tunnels used by Viet Cong guerrilla fighters in the Vietnam War. Open to the public, visitors along a Vietnam cruise can squeeze their way through these tunnels and relive the experience of guerrilla warfare in the Vietnam War.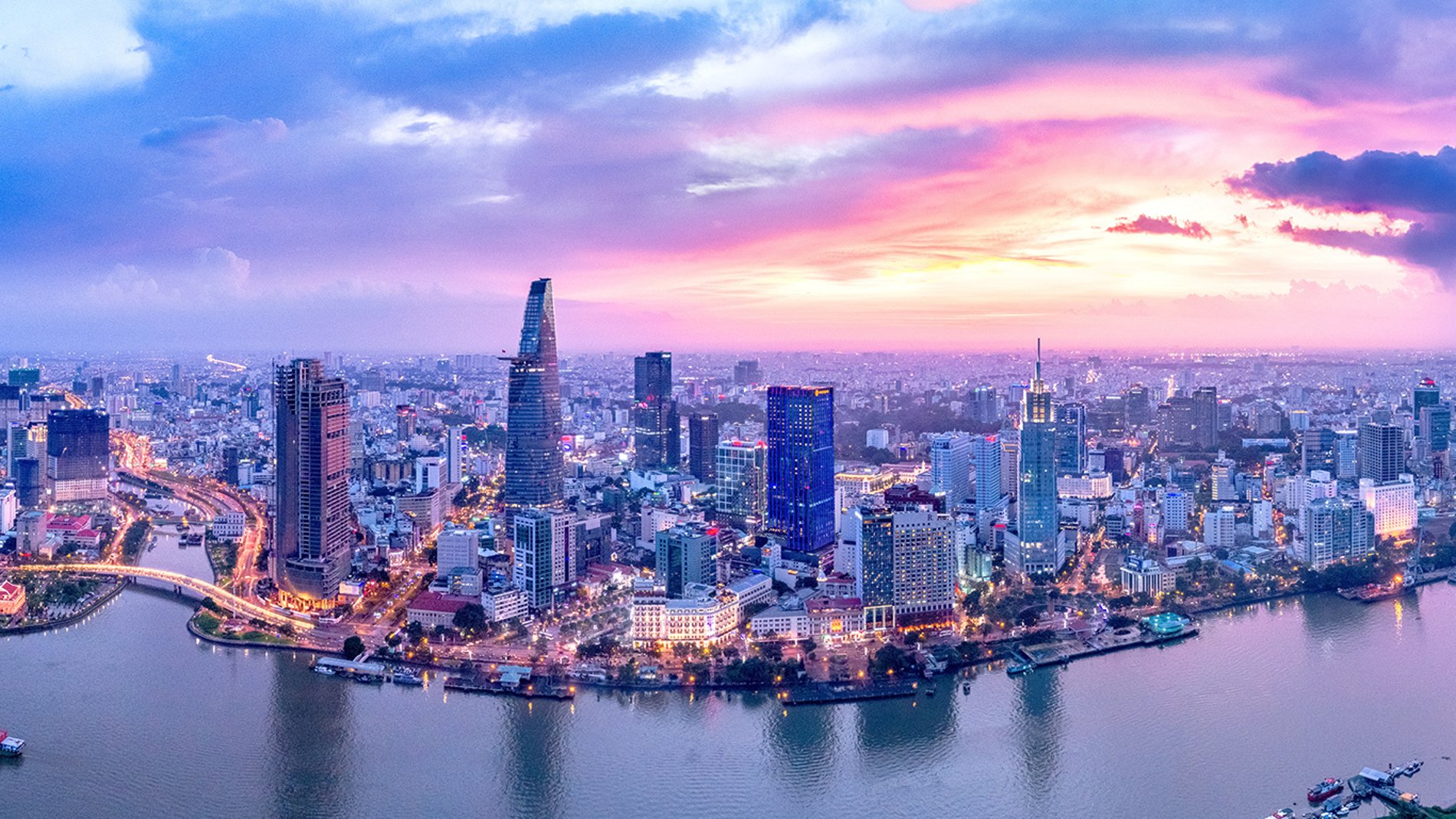 Mekong Delta
Arriving in the Mekong Delta, you'll feel as though you've stepped deep into the heartlands of farmland Vietnam. Acres of verdant grasslands extend across this idyllic region, divided by hundreds of gentle waterways. Restaurants, houses and markets float on the delta's tranquil rivers, where visitors can sample fresh juicy local fruits and stay overnight with local Vietnamese families. It is hard to believe this rural dreamland is just a short distance from the hustle and bustle of Ho Chi Minh City. Tickle your tastebuds with coconut candy at the Ben Tre settlement while weaving your way through the delta's backwaters before making your way to the epicentre of the Mekong Delta, Can Tho. This lively town is the closest the Mekong Delta has to a metropolis and is an ideal base from which to visit the nearby floating markets of Cai Rang and Phong Dien.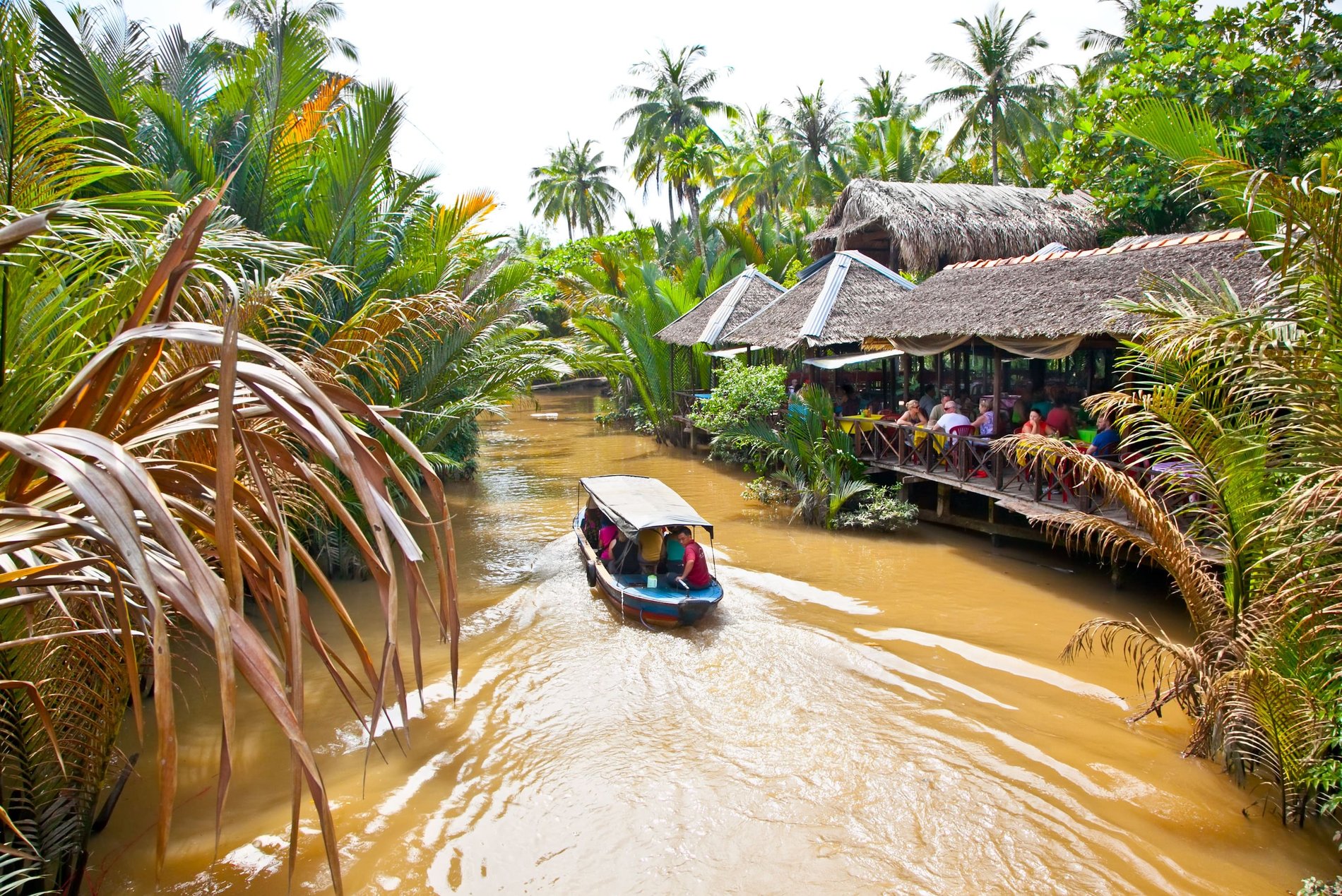 Nha Trang
Nha Trang is the undisputed beach capital of Vietnam. Surrounded by rolling hills and limpid waters, the city's sun-drenched bay is a tropical haven for beach-lovers. On a cruise to Vietnam, you should never feel guilty about spending the day soaking up the rays, as the sands of magnificent Nha Trang Beach are far too enticing to resist. If you can drag yourself away from sunbathing heaven, explore the sky-high Po Nagar Cham Towers. Built between the 7th and 12th centuries, these four towers are still used for worship by Cham, ethnic Chinese and Vietnamese Buddhists. If colourful pagodas are more your cup of tea, head over to the Long Son Pagoda, behind which you'll find an enormous, bright white Buddha sitting on a lotus flower. To restore your senses after some serious sightseeing, wallow in the mud baths at Thap Ba Hot Spring Center and feel the warm gooey sludge cleanse your hot skin.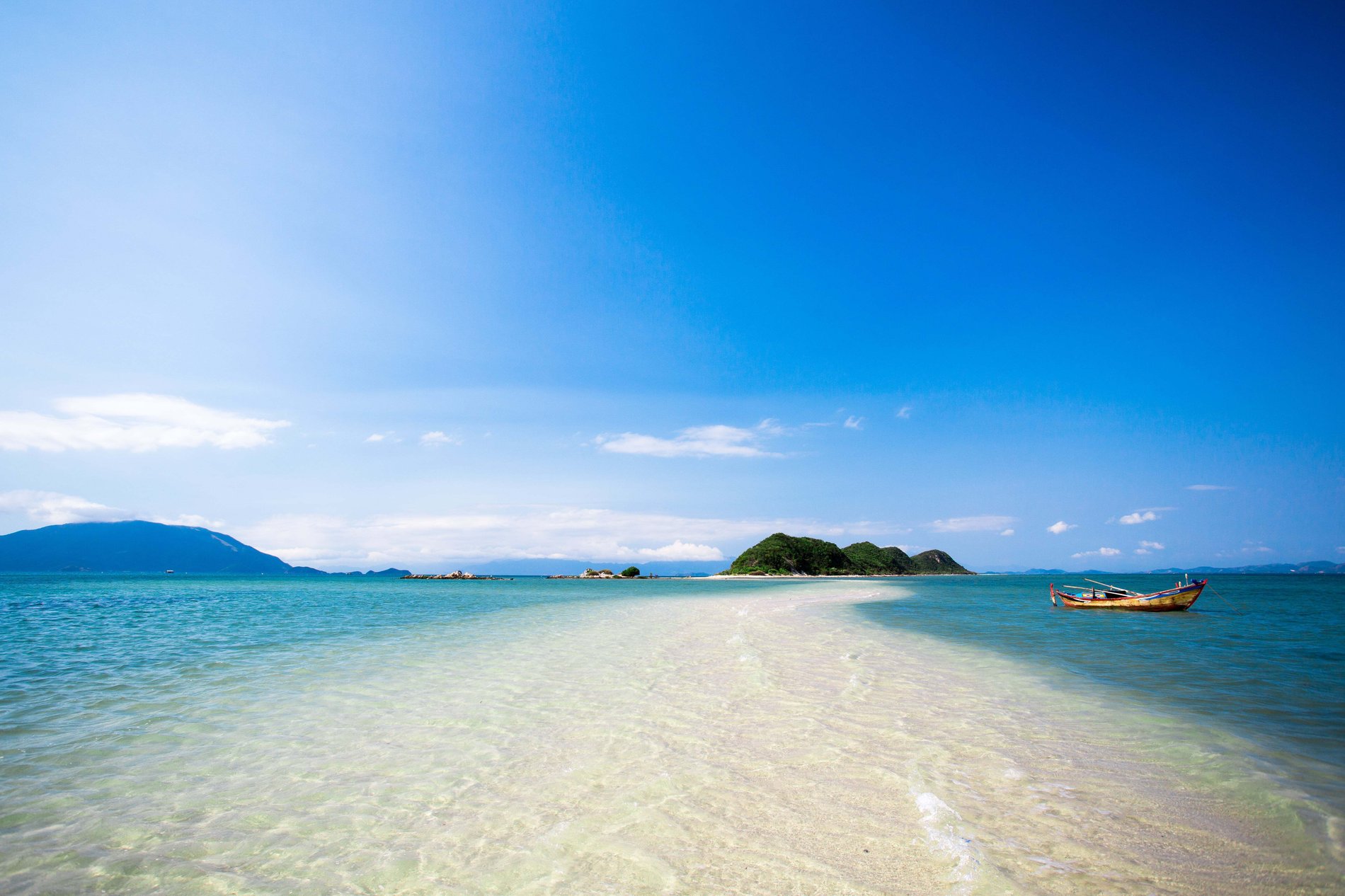 Iconic ports
Vietnam cruises: Best things to do in Vietnam
Go on a food tour
Food tours are a wonderful way to learn about and sample some of Vietnam's delicious cuisine. These often involve following a guide through the towns' bustling marketplaces and hidden eateries. Revitalise yourself with a cup of egg coffee, a slightly strange but tasty Vietnamese speciality, before you start. Some of the treats you will come across on your tour include bun cha - a traditional pork dish, banh mi – a Vietnamese sandwich, papaya salad and pho – a Vietnamese noodle soup. Other wholesome choices include cha ca – fried fish morsels, cao lau – a pork noodle dish, goi cuon – fresh spring rolls and banh khot – mini Vietnamese pancakes.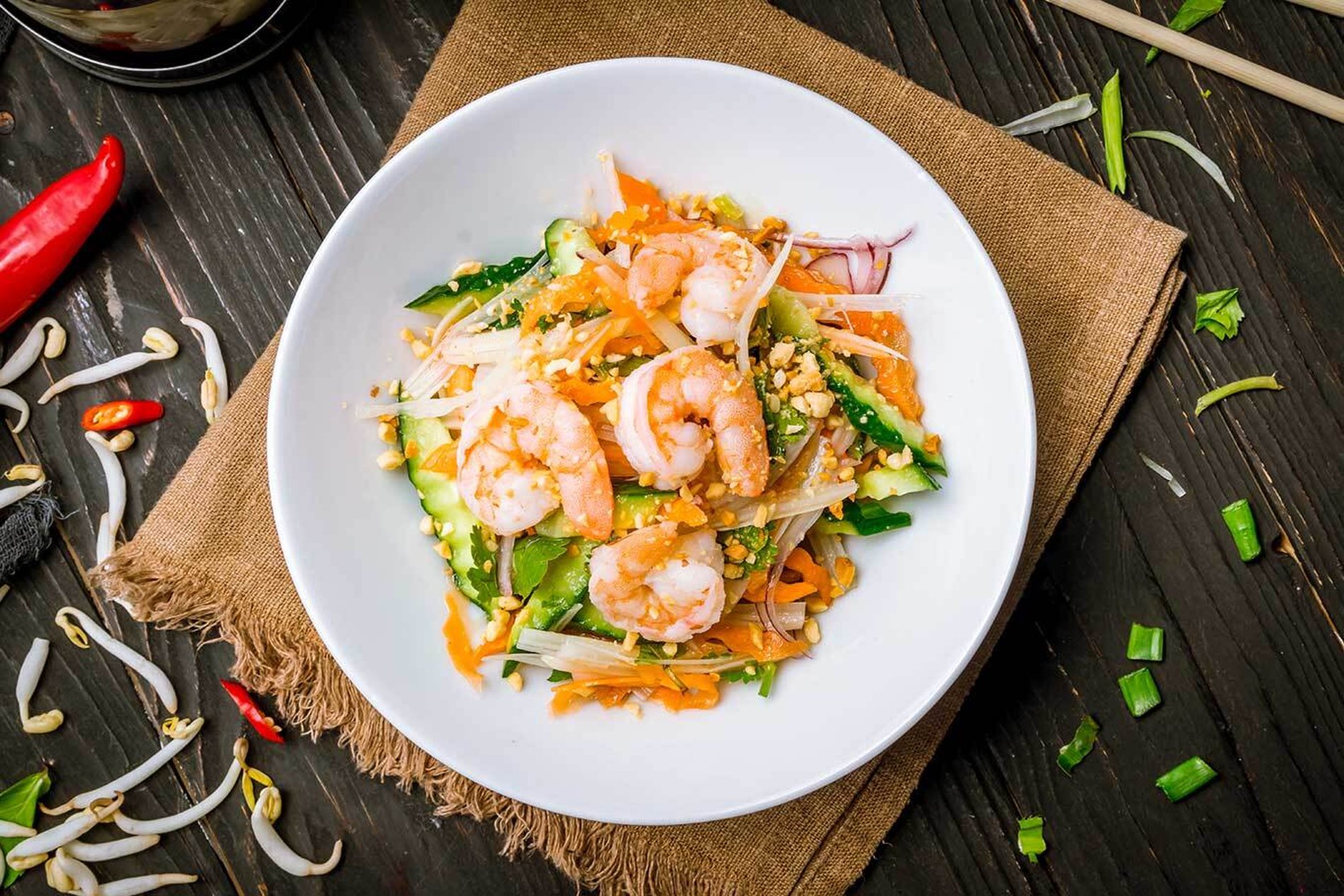 Visit a dressmaker
Silk plays a significant role in Vietnamese society, both culturally and economically. There are authentic silk villages across Vietnam, most notably in Hanoi, Ha Nam, Thai Binh and Hoi An. Many tourists visit these areas in search of the beautiful tailormade dresses and suits produced by locals. In Hoi An, there are numerous tailor shops where you can pick your own material and style and have a beautiful item of clothing made just for you.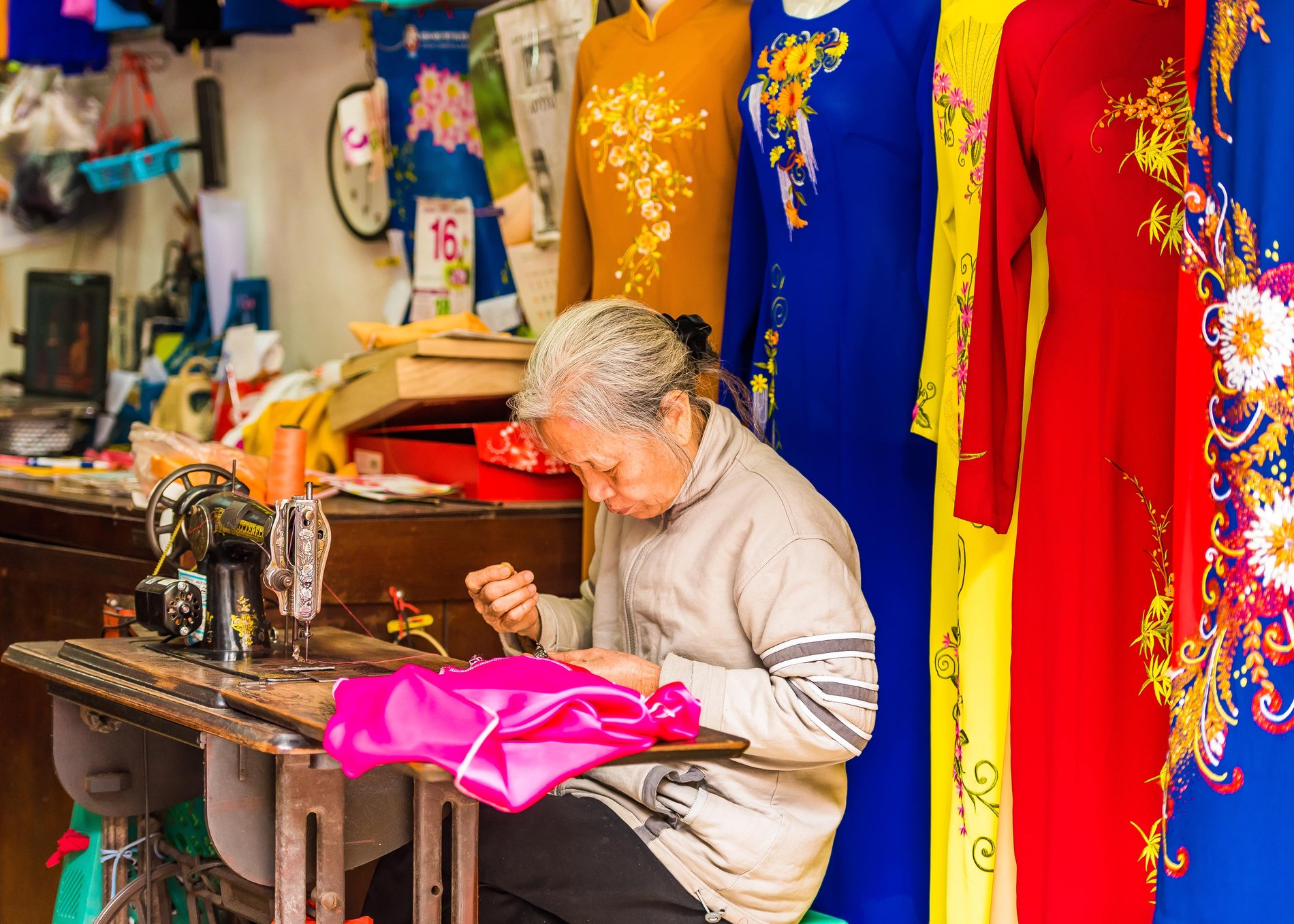 Ride a moped
Driving around in Vietnam can admittedly be a nerve-wracking experience. In Hanoi, mopeds are the number one form of transport and you will watch in awe as the locals weave expertly around each other in organised chaos. Out in the countryside areas, you can experience riding a moped for yourself. It is a thrilling way to travel around some of Vietnam's more rural areas and you can scoot through glorious scenic landscapes with the wind blowing through your hair.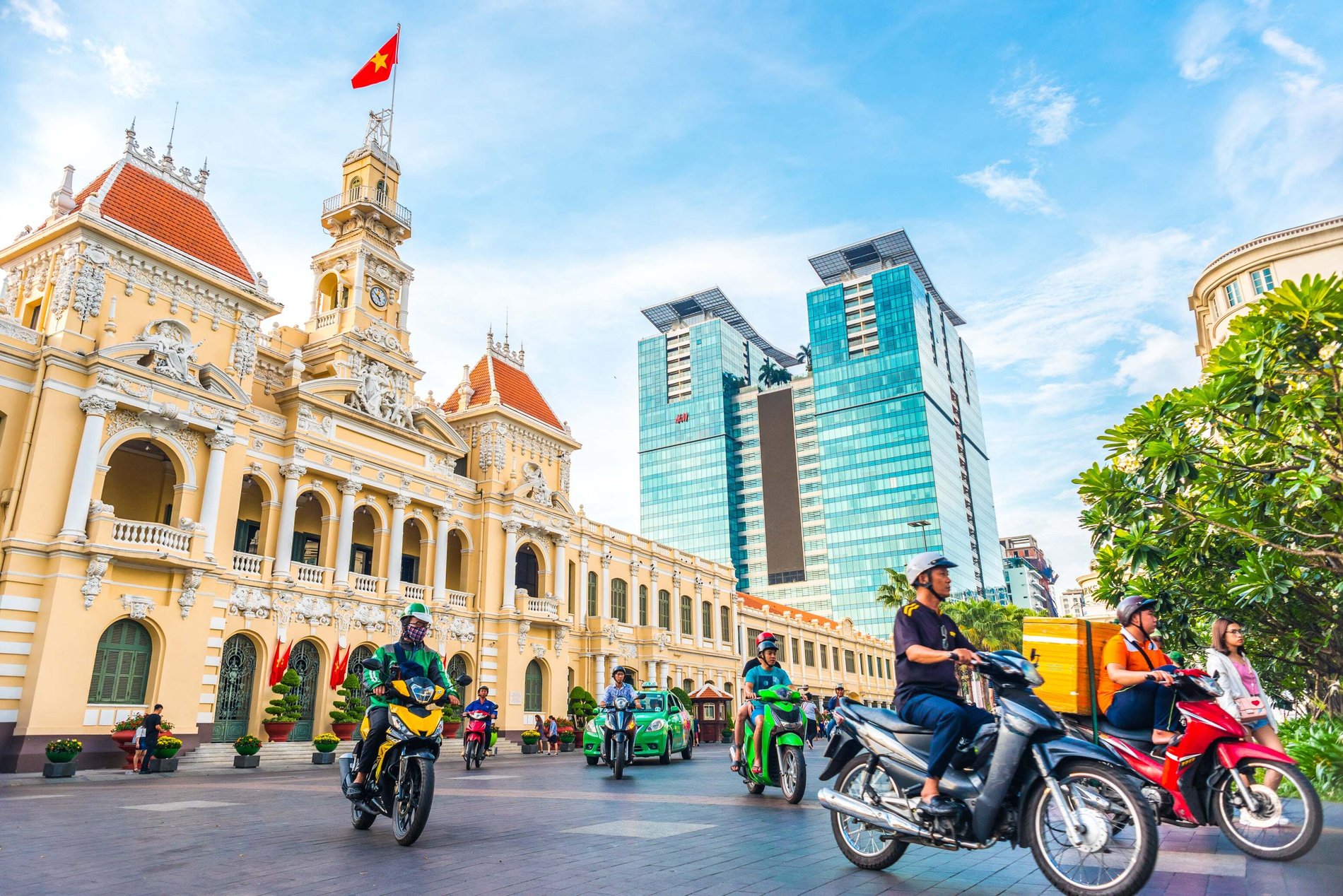 Do some water-sports
There are countless opportunities for water-sports on a cruise in Vietnam, a popular highlight being kayaking at Ha Long Bay. Bamboo boat rides are also popular in this area, during which local punters will ferry you through dazzling turquoise waters and gorgeous green fields. Vietnam's shores are abundant with beautiful marine life, and snorkelling and scuba diving off Vietnam's coast is a memorable experience. Madonna Rock at Nha Trang and Hon Nhan in Hoi An are both excellent dive and snorkelling sites.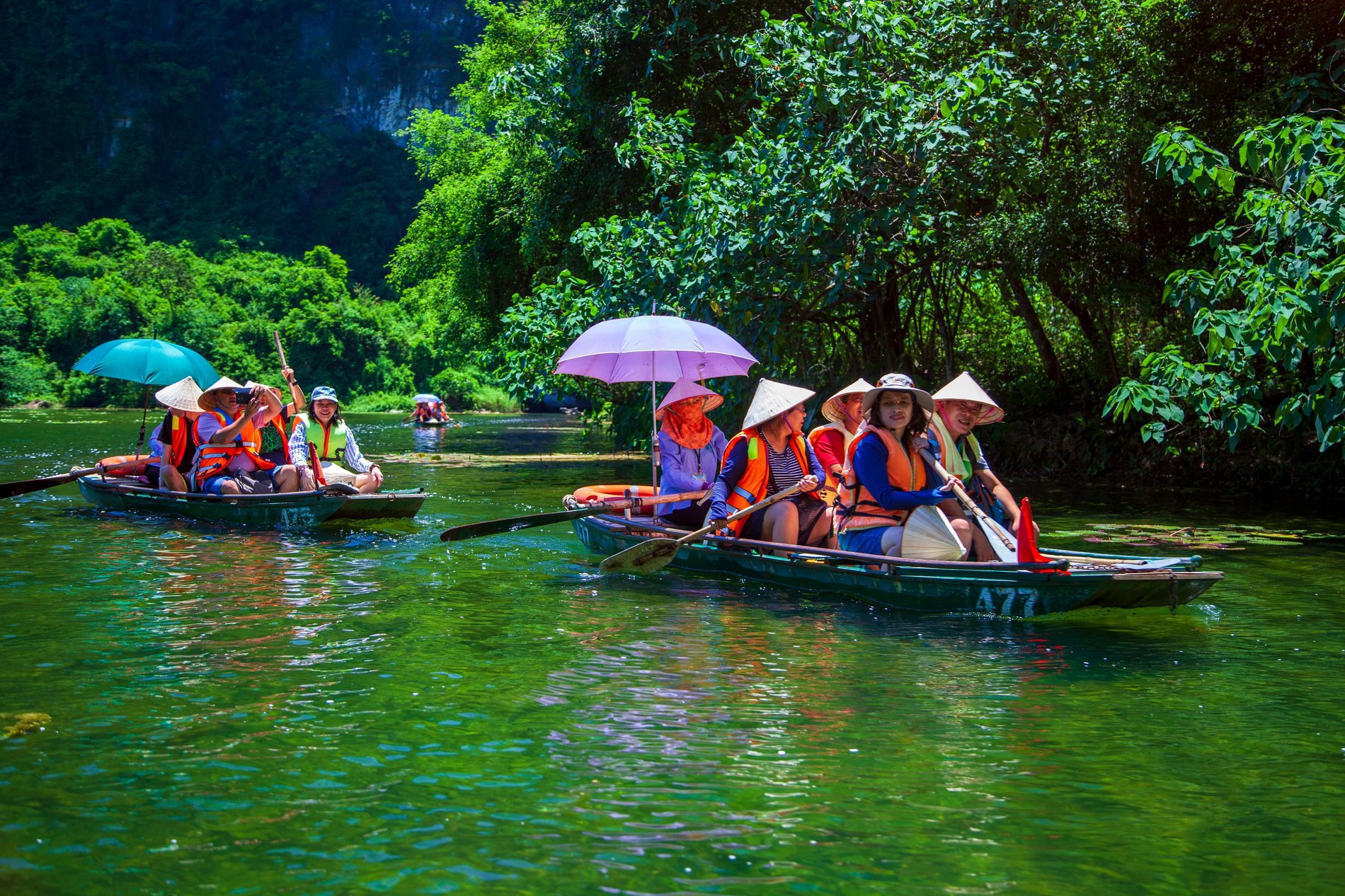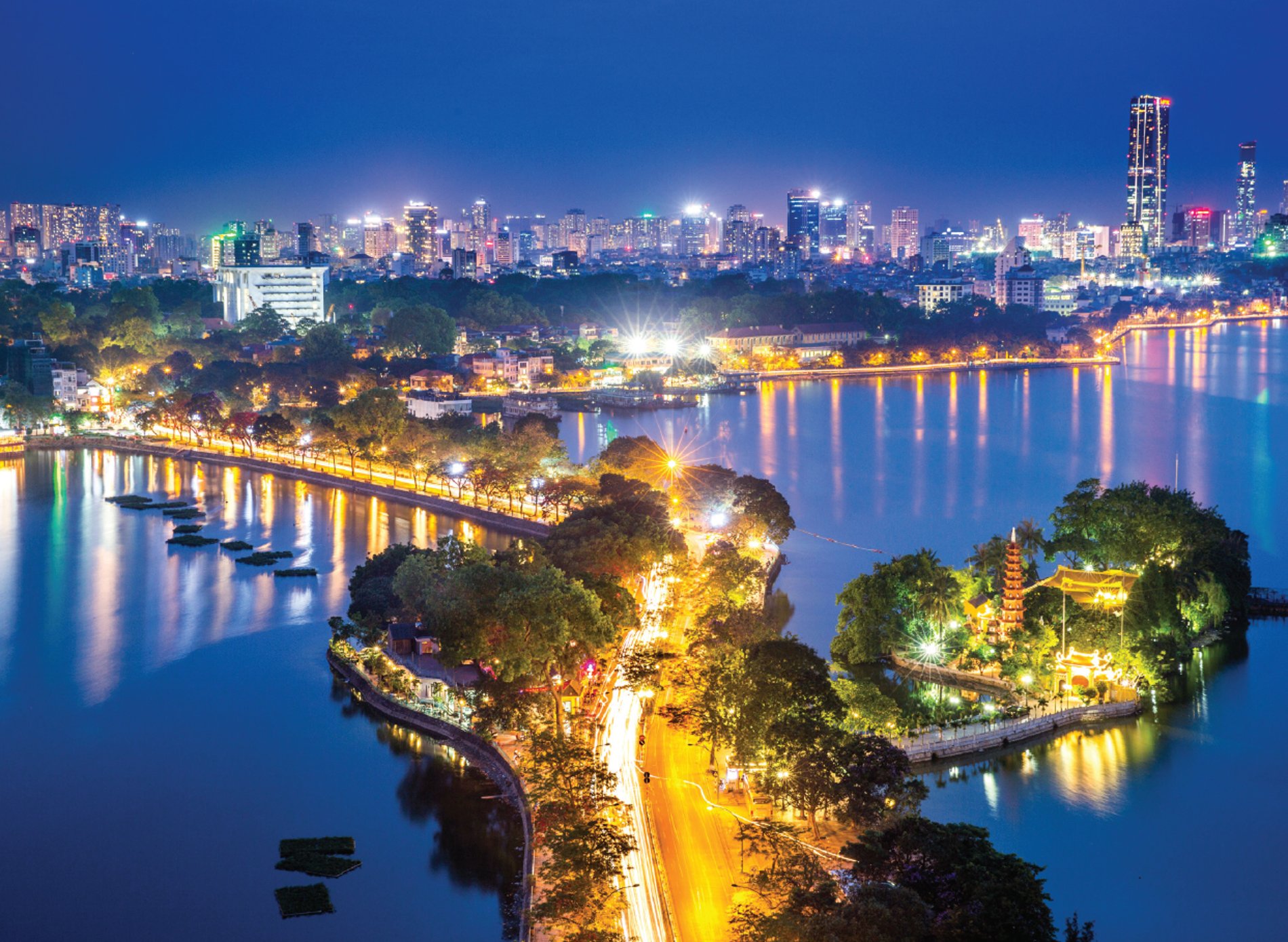 A Mekong cruise is likely to include Hanoi