Cruise America
North America cruises offer a diverse range of experiences. Whether you're dreaming of the bustling metropolises of Boston and Los Angeles, or if you're looking to surround yourself with the mesmerising mountains and lakes of British Columbia, you will find that a cruise around North America will offer you both. Typically, the region is divided between the East and the West Coasts of the United States and Canada. Covering both the Northern and Western Hemispheres, North America is the world's third-largest continent. It has a complex history, spanning from the indigenous populations of the Pre-Columbian era through the Age of Discovery in 1492 and beyond. Although America achieved independence in 1776, the impact of European occupation still dominates the region, and a plethora of languages are spoken across North America. Canada is officially bilingual, with the French language being the official language of the Province of Québec. The USA's close proximity to Mexico has also given rise to Spanish influences in the Southern states.
Why choose North America cruises
Cruises around North America and the region's great coastlines make it the perfect location for a catch-all cruise for infrequent travellers to the region. Those on USA and Canada cruises are able to experience North America's thriving cities, as well as its exquisite landscapes and diverse culture, from an array of ports across the continent. There are few more efficient ways to see North America's wonders in one trip. Iconic locations along the East Coast stretch from Montreal, Québec City and New York down to Miami and Key West. On the other side of the continent, cruisers will encounter the West Coast heavyweights of Los Angeles and San Francisco, all the way up to Canada's great city of Vancouver. Owing to its size, North America's climate also varies greatly across the continent. Travellers on USA cruises and Canada cruises can experience the lavish sunshine of Florida and California, as well as the sometimes bitterly cold northwestern territories of Canada and Alaska.

Find your dream North America cruise
USA and Canada cruises: Top North America cruise destinations
USA
Take USA cruises to uncover a patchwork of attractions, from the fast-paced urban jungles of New York, Chicago and Boston through to the sun-soaked shores of Hawaii and to the chilly wilderness of Alaska. Birthplace of the great American road trip, the USA is also full to the brim with exquisite and varied landscapes. Red-rock deserts and canyons litter the states of Arizona, Utah and Wyoming, while thick vegetation and dense rainforests swamp the Pacific Northwest. For culture-vultures and art-lover on cruises around North America, there is no shortage of art galleries and museums. Take a sneak peek inside New York's Guggenheim Museum or the National Gallery of Art in Washington to find the masterpieces of America's artistic greats such as Georgia O'Keefe and Jackson Pollock. America's states are also shaped by the eclectic range of music that forms their identity. Take, for example, the Mississippi Delta, renowned for the sounds of its soulful blues, or country and folk which music found their roots in the Southern states of Texas and New Mexico. Be sure to shop around for North America cruise deals to find the best holiday for you, whether you're after a North America lake cruise, whether you fancy a cruise from the UK to the USA or if you want a cruise the North America east coast.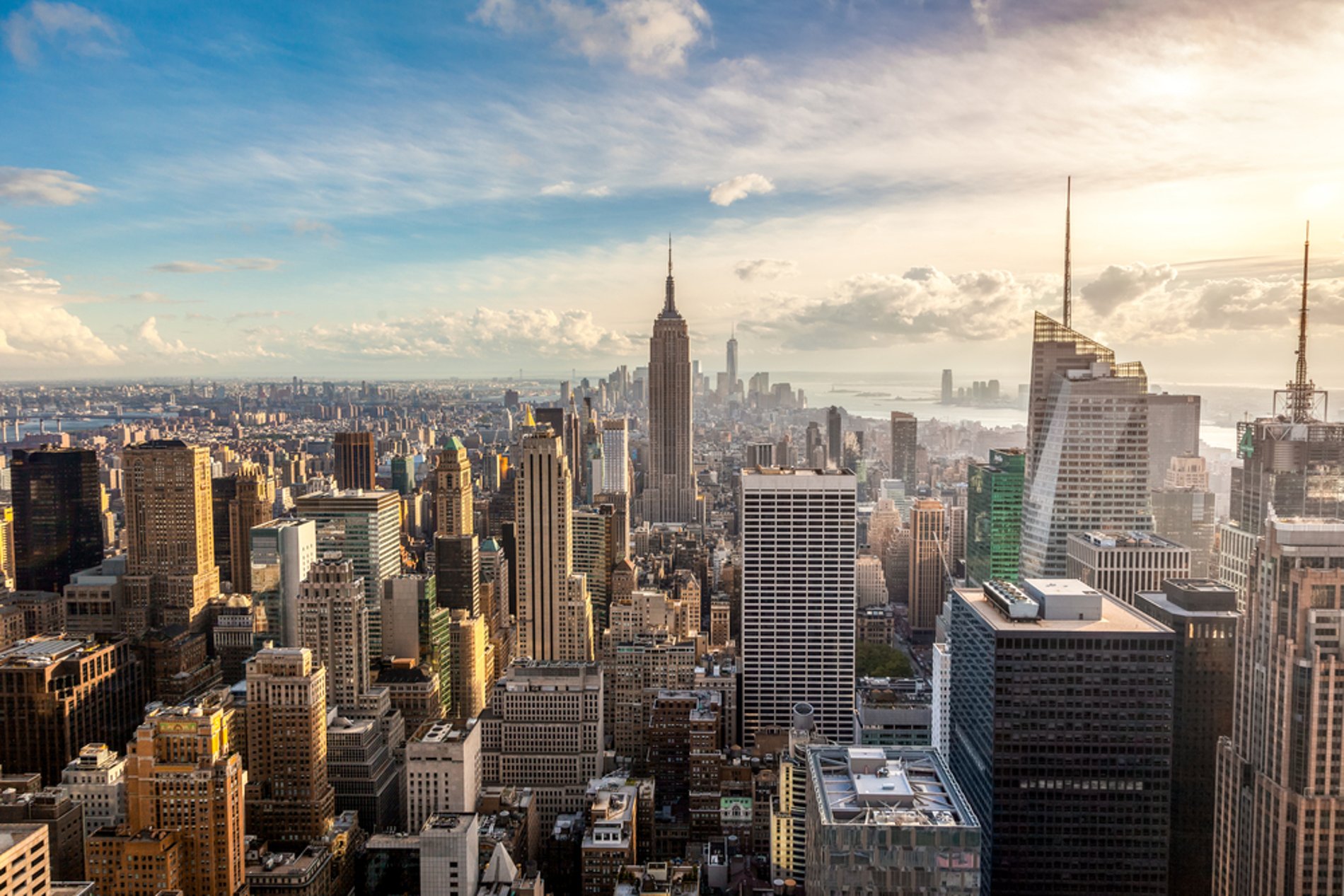 Canada
Cruise Canada (nicknamed the Great White North) for breath-taking natural wonders which have made the country an absolute must-see. Enormous Canada is wildlife-rich and boasts a compelling variety of natural landscapes from the spectacular Canadian Rockies to the limpid Five Great Lakes of Superior, Michigan, Huron, Erie and Ontario - all perfect for a North America lake cruise holiday. Perhaps most extraordinary of all for those on a Canada cruise, the famous Northern Lights can be seen from much of Canada, the gorgeous colours filling the dark skies in winter. Take a Canada and Alaska cruise to really maximise your chances of seeing the aurora borealis. An array of local furry characters roam Canada, such as white-tailed deer, moose and grizzly bears. If you're lucky on your Canada cruises, you might even come across a polar bear or two. Canada's quirky and old-fashioned characteristics originate from its colonial and indigenous history. For example, the European-style Old Town in Quebec City is reminiscent of the time of French occupation, while the old fishing town of St Anthony in Newfoundland and Labrador retains the personality of its founder, the French explorer Jacques Cartier. However, some of Canada's cities are also multi-cultural, such as Vancouver with its Asian Night Market, and Haida Gwaii with its indigenous villages. The country is also no stranger to the arts. Contemporary Canada hosts the world's second-largest International Fringe Theatre Festival in Edmonton, whilst the glamorous film festival of Toronto draws in global audiences - you're never short of variety on cruises around North America!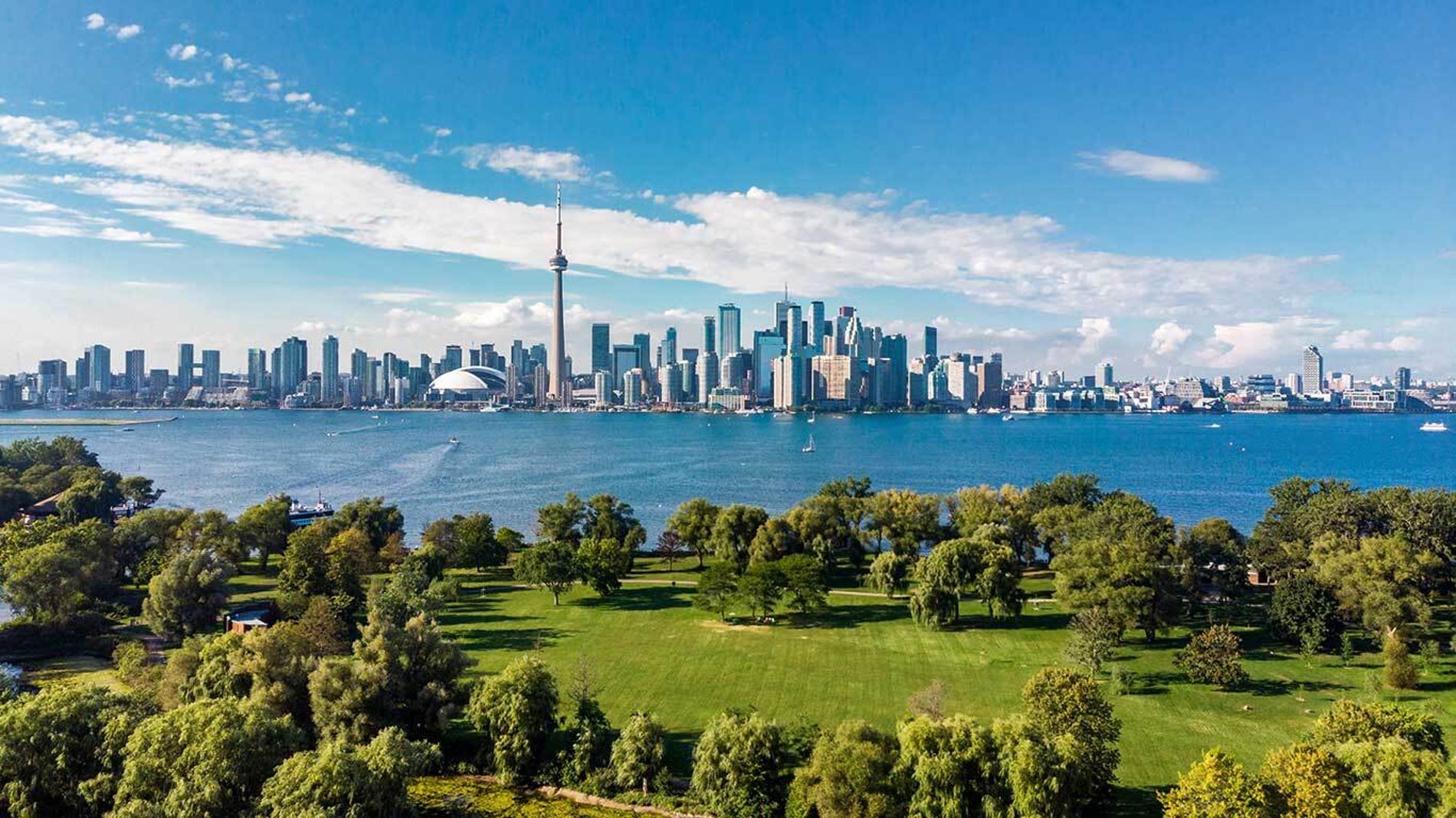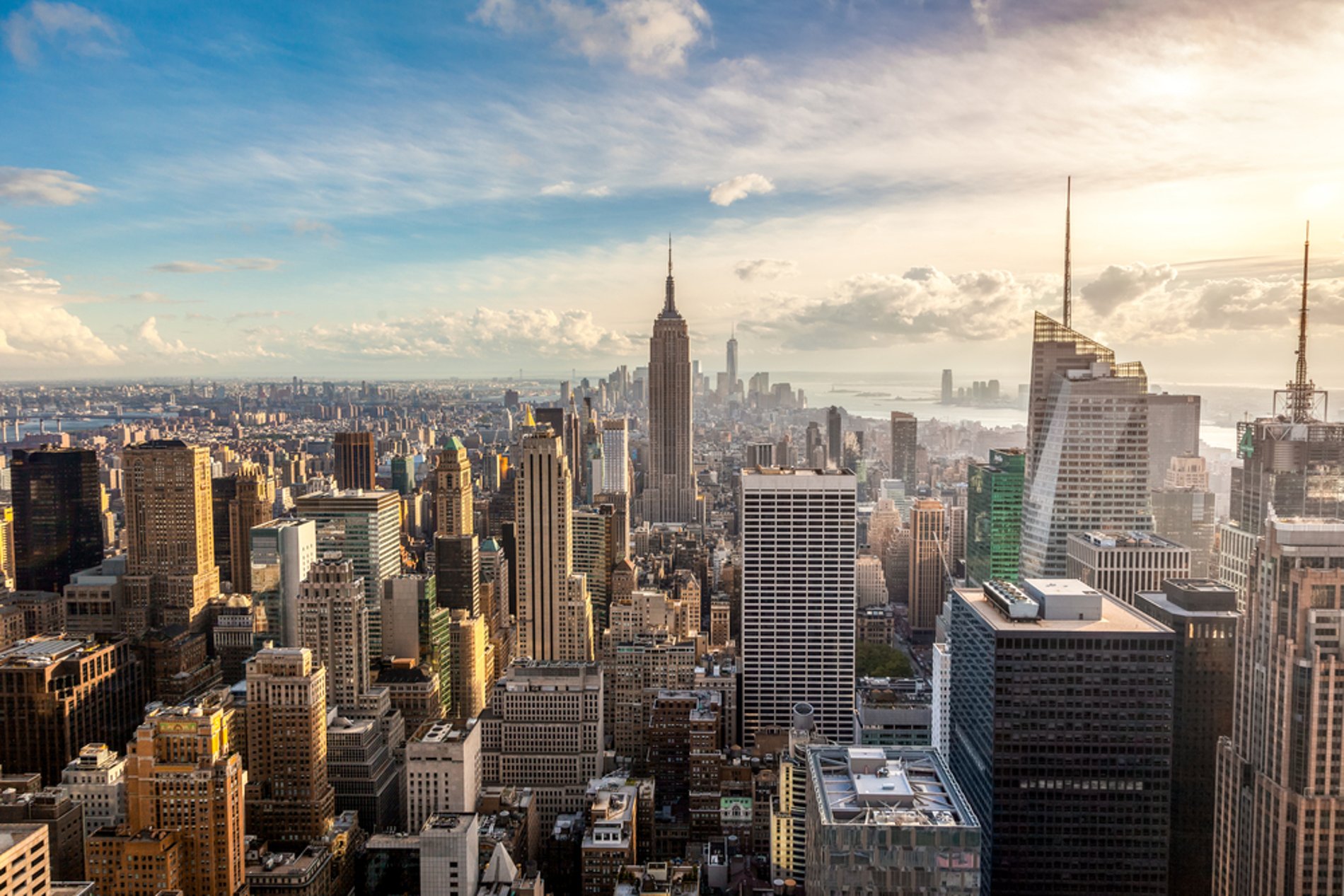 United States
The United States is a federal republic made up of 50 states, all differing in character,…
Read more
USA and Canada cruises: Iconic North America cruise ports
Montreal
Montreal is one of Canada's cool, metropolitan cities. As the former industrial and financial centre of Canada, history has made its mark on Montreal in the form of old factories, warehouses and mills. Today, the city is Canada's cultural trophy, a bilingual haven of breathtaking architecture with a melting pot of artists, writers and musicians. If you cruise Canada, a day trip in Montreal might take the form of a stroll or cycle down the Canal de Lachine, or a visit to the Basilique Notre Dame. Despite its chilly temperatures, Montreal is a city of friendliness and warmth where energetic young Canadians gather at sugar shacks and visitors are made to feel at home.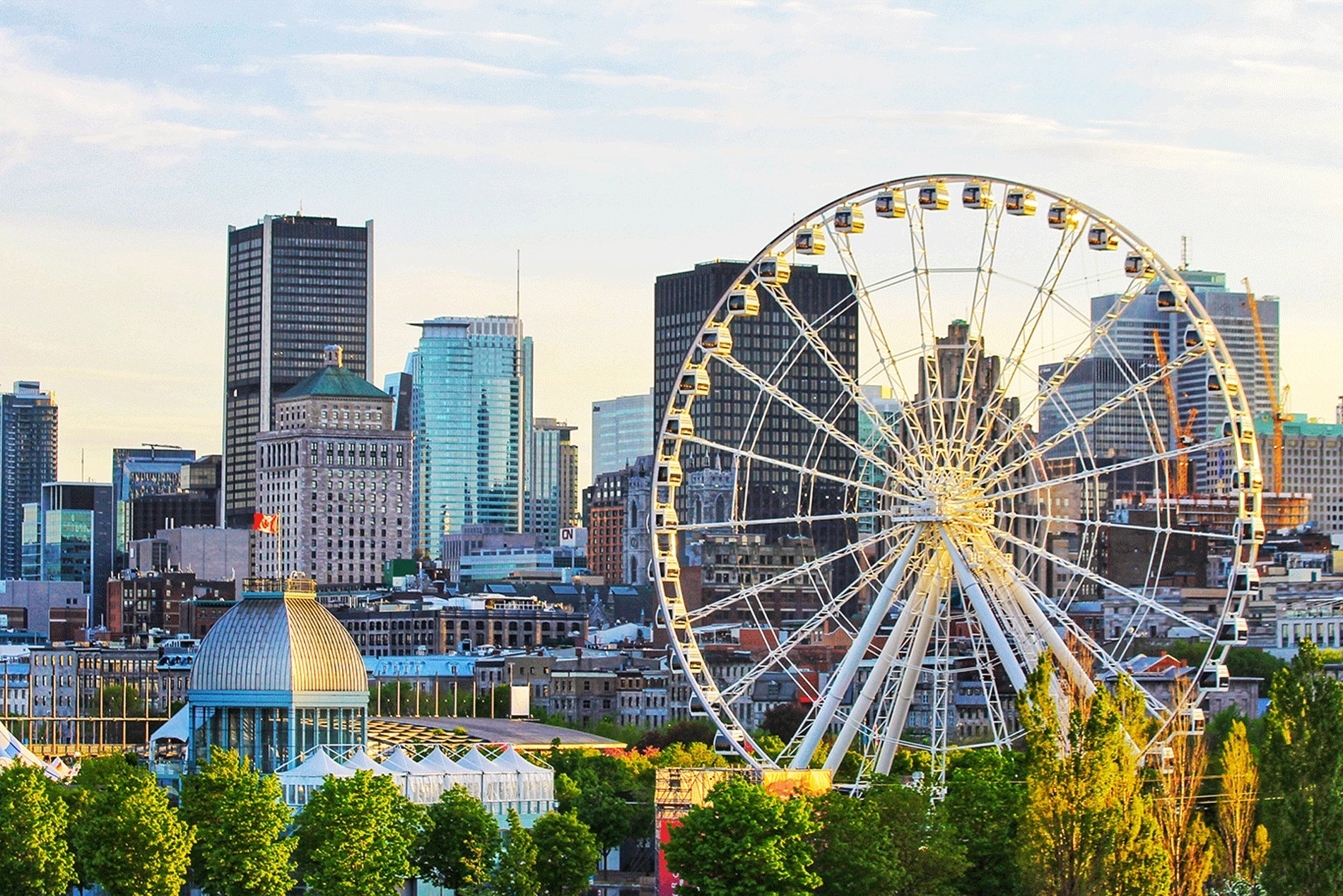 Old Port (Quebec), Canada
Docking into the Old Port of Quebec on a Canda cruise, travellers will be enchanted by this charming fairytale-like city. Historic houses and shops line the cobbled streets, which were previously home to grain merchants and wholesale grocers. Old Port is sometimes referred to as the 'cradle of New France', and it certainly has that feel, with its French place names and architecture. Place des Canotiers is a tourist favourite. The urban park is surrounded by stunning buildings such as the Chateau Frontenac, the Petit-Champlain and the Old Port districts. On cruises from North America, do stop to explore this picture-perfect city, with its French-era brewery cellars and the magnificent Silo No.5 which is illuminated by night.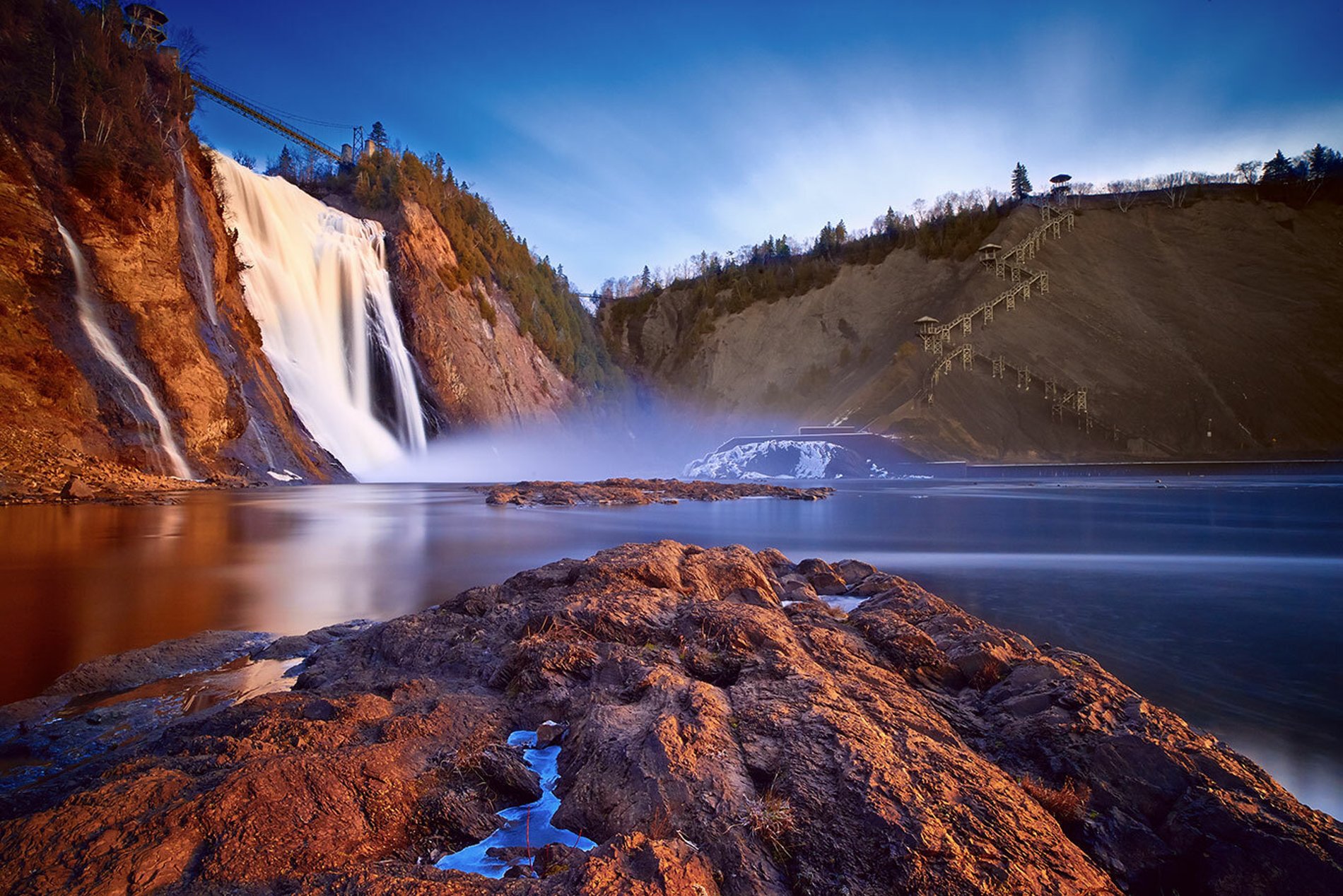 Halifax, Canada
The capital city of Nova Scotia, Halifax is a busy port with one of the deepest natural harbours of North America. Proudly maintaining its colonial history, Halifax is the oldest British town on the Canadian mainland. What was previously a huge stone Citadel is now full of cruise ships, fishing boats and yachts. Halifax has the feel of an old maritime town, with one of its top attractions the Maritime Museum of the Atlantic. The museum is a shrine to Samuel Cunard who founded the Cunard Steam Ship Company which carried royal mail. Empty former warehouses have been transformed into trendy shops and restaurants, while old fortifications and churches have been preserved from the 18th century.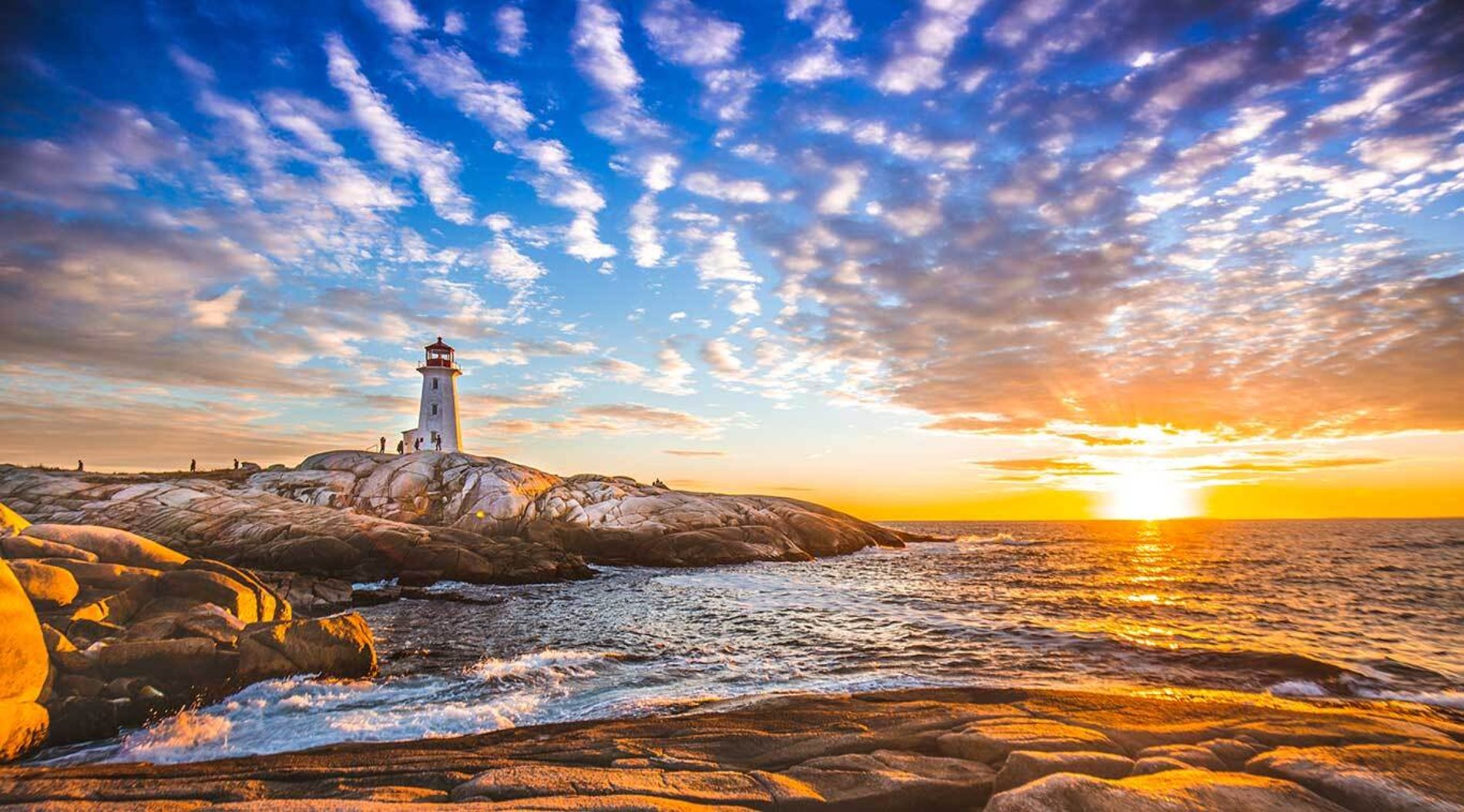 Vancouver, Canada
This humming urban epicentre of grassroots activity is Canada's shining jewel. Full of small independent galleries, up and coming creatives and alternative live music, the city has a bohemian feel to it. For a downtown Vancouver experience if you cruise Canada, visit Gastown where local businesses have revitalised old structures and transformed the interior into cool bars and restaurants. Vancouver has also embraced its waterfront and shown it to its full beauty by creating a walkway lined with trees. Taking a stroll along here will lead you to Stanley Park, which is bordered by sky-high mountains on one side, and dense forest on the other.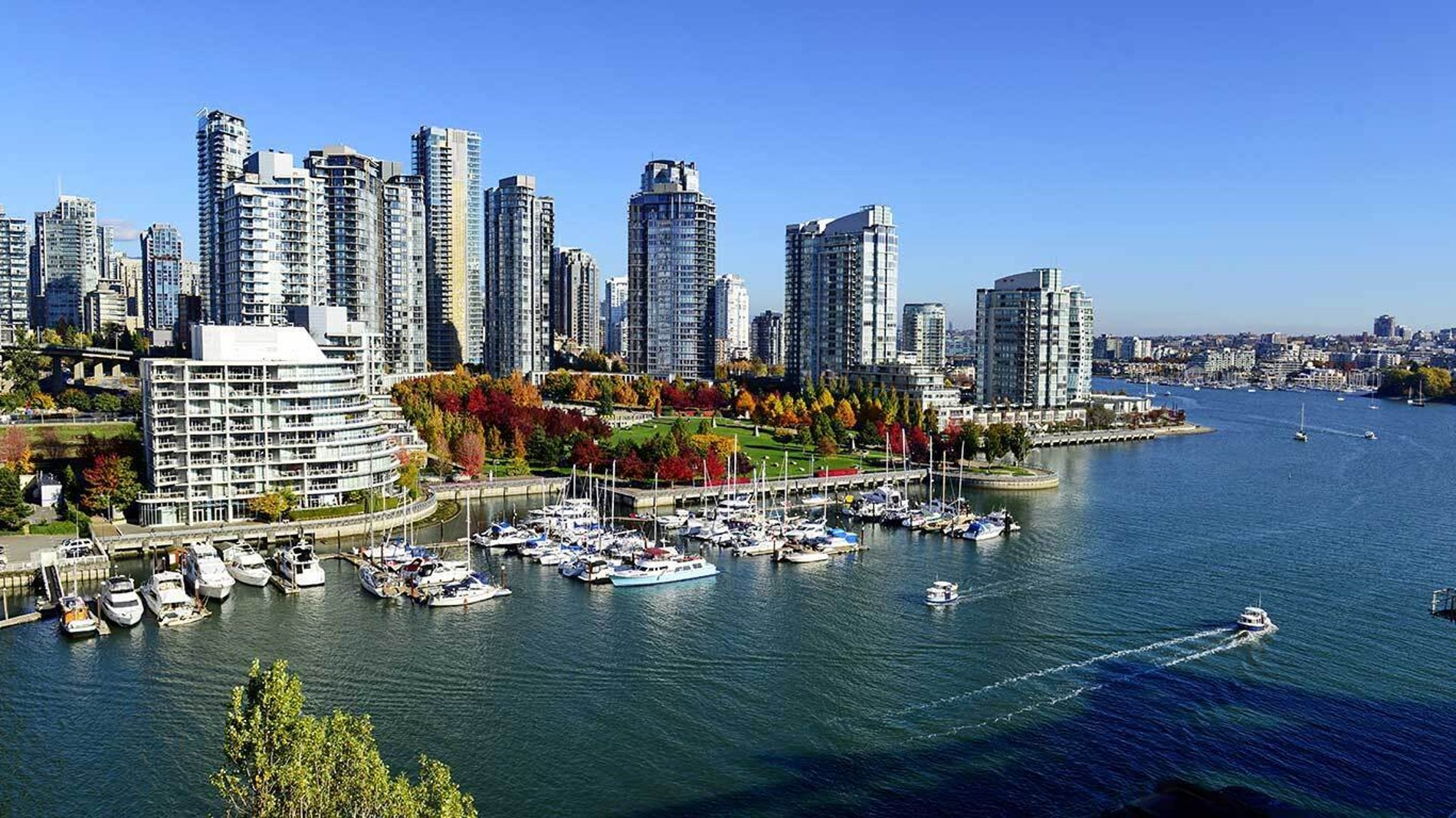 Victoria, Canada
Those who live in Britain will find themselves particularly at home in Victoria when cruising around North America. The low-rise, quaint city still has a strong British influence. You will find yourself surrounded by double-decker buses, afternoon tea and games of cricket in the summer. However, in recent days Victoria has undergone a transformation to become a more modern city with its own identity. Beacon Hill Park is the city's central attraction and the largest green space, while further downtown visitors can also explore Emily Carr House, the Art Gallery of Greater Victoria. Victoria also enjoys the mildest climate in Canada, which makes it a fantastic destination on a winter cruise in North America.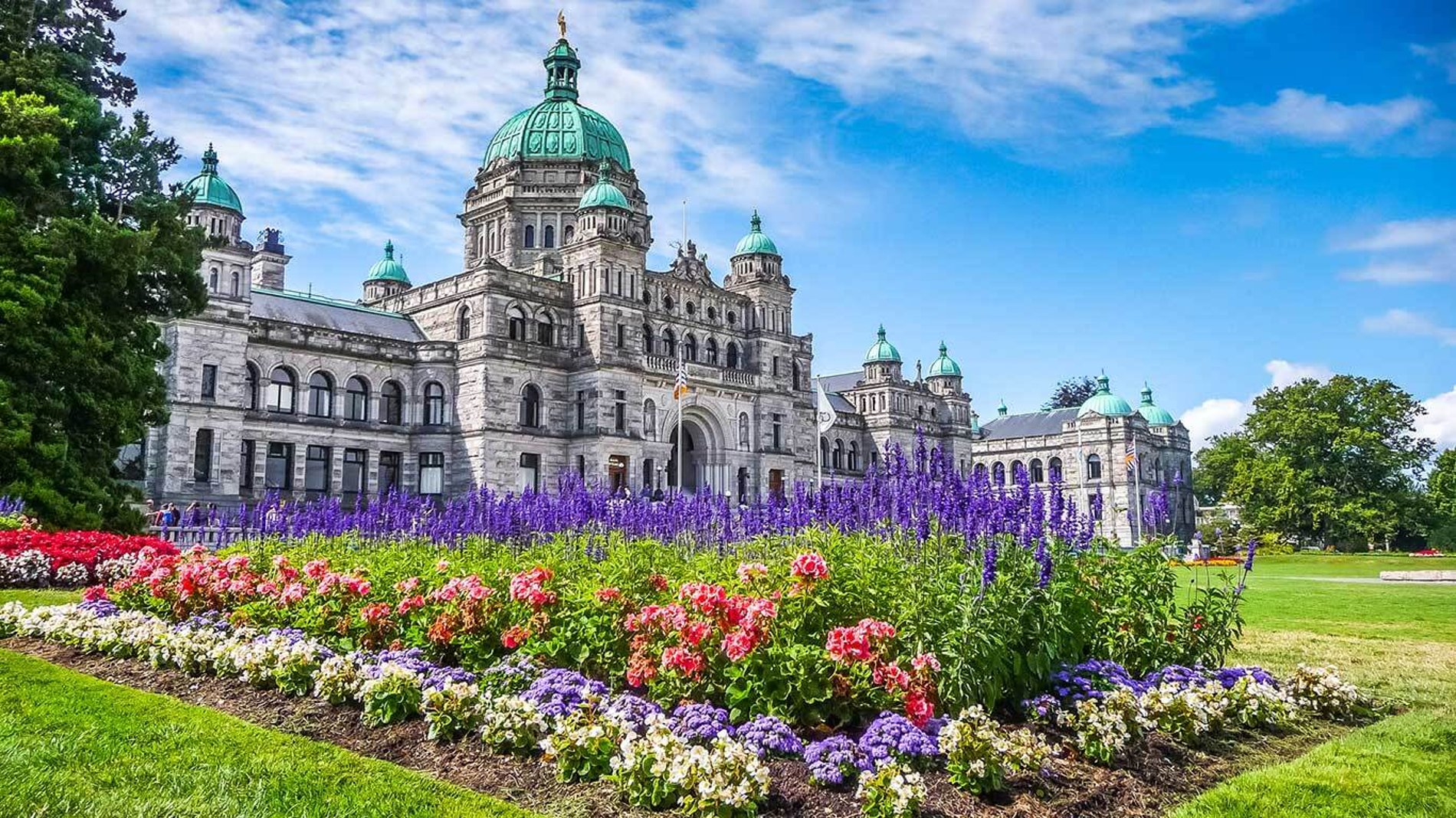 Boston, USA
If you cruise from the UK to the USA, you may well find Bostin on your holiday itinerary. Boston is a city of sports, with the (five-time world-champion) Patriots, the Red Sox basketball team and the Celtics hockey club. However, Boston has a lot more to offer than just its sporting successes. The arts have continued to blossom in Boston from the 19th century and onwards. Boston boasts world-famous institutions including the Boston Museum of Fine Arts and the Boston Symphony Orchestra. Contemporary Boston has a wealth of museums, theatres and libraries for visitors to enjoy. The city is also ranked fifth in the world for innovation and is ever-increasingly accessible by bicycle or foot.
New York City, USA
In the city that never sleeps, it is certainly hard to be bored! New York is the most traditional destination on a cruise to the USA from the UK. An architectural, multicultural sanctuary, New York is the urban behemoth of the east coast. Manhattan is the epicentre of the American arts, with world-famous galleries such as The Metropolitan Museum of Art, The Museum of Modern Art and the Guggenheim. Iconic skyscrapers such as the Empire State Building carve out its famous skyline, while large Central Park creates a natural haven in the middle of this legendary metropolis. And Long Island and upstate New York should also not be missed on USA cruises. Long Island is peppered with gentle beach towns, and the 425-mile Erie Canal glides towards Lake Erie, passing through Niagara Falls, Buffalo and Rochester.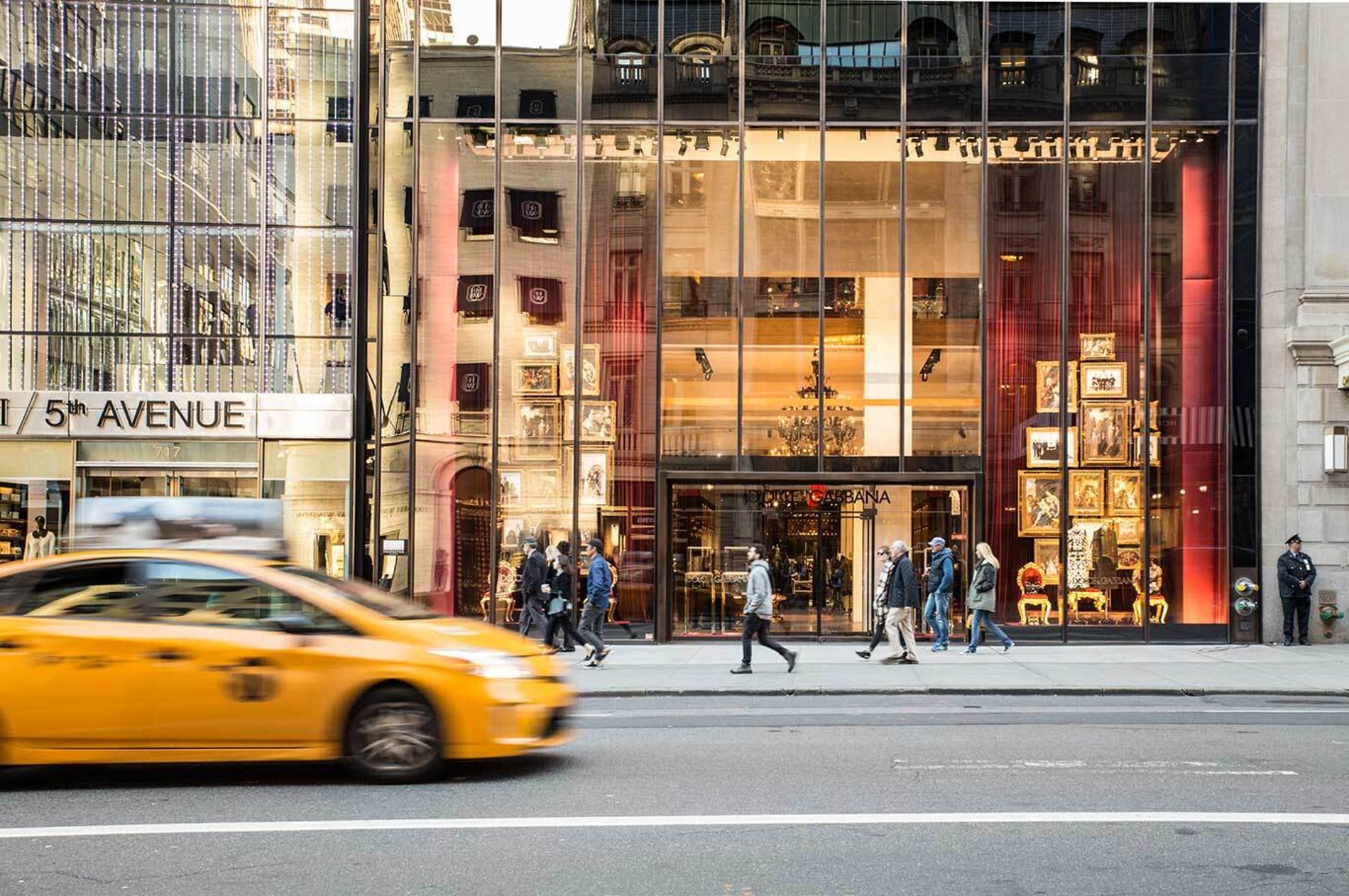 Miami, USA
One of the most beloved North America cruise ports, Miami in Florida oozes glamour, charm and allure. Famous Miami Beach is often seen as its top attraction, but further exploration will unveil a whole new experience of Miami. From art and design to cutting edge architecture, Miami is a creative city dotted with poolside terraces, nightclubs and restaurants serving global cuisine. The city is a party-dweller's dream as, when the sun starts to set, the evening bars and clubs light up. Miami is also a city of natural beauty. Walking trails weave along white sandy beaches and tropical gardens. It is also wild-life rich and offers visitors the opportunity to spot manatees off Virginia Key.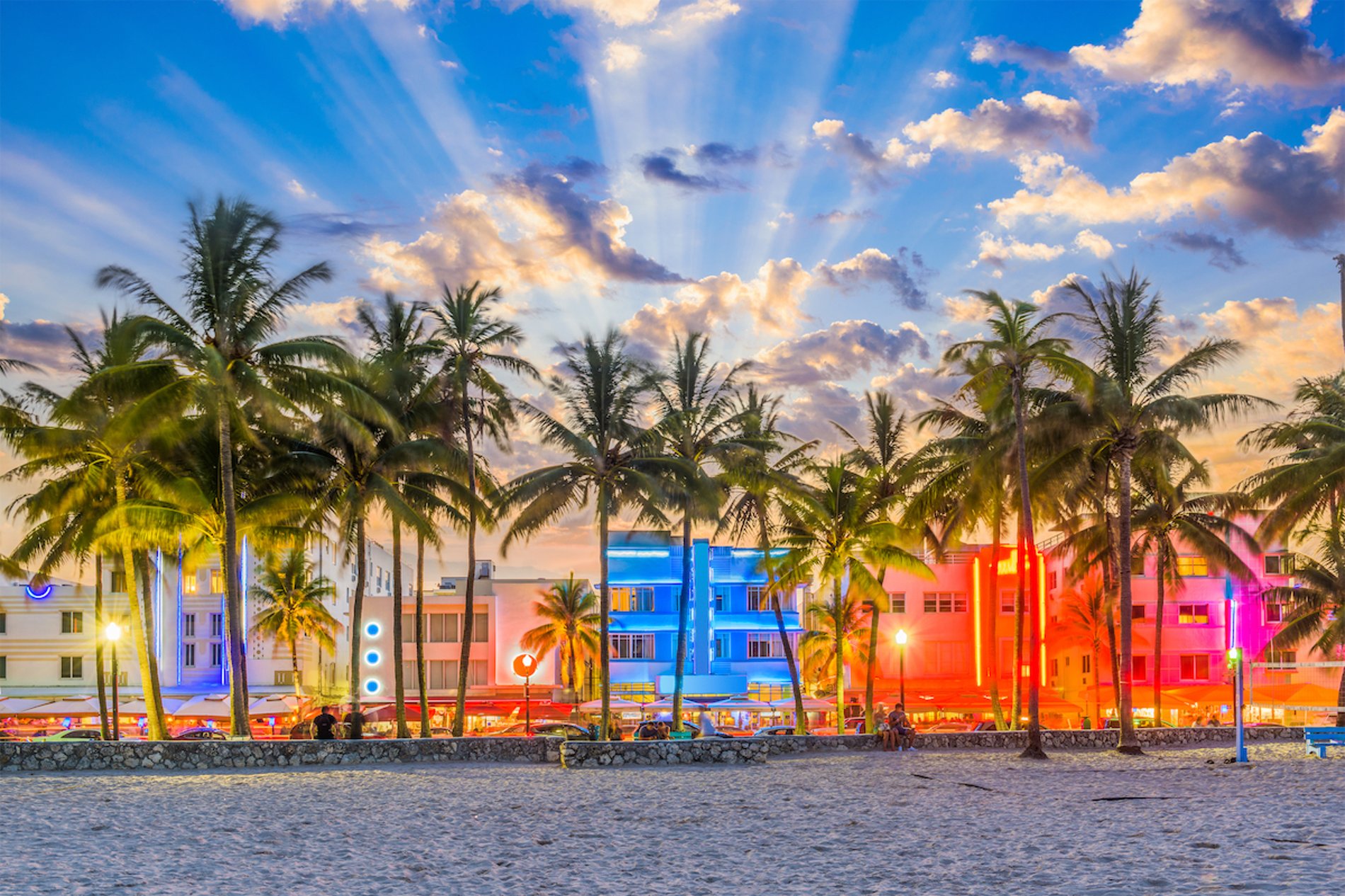 San Francisco, USA
Positioned at California's thumb, San Francisco is a city of quirkiness and character and a popular choice among the countless North America cruise destinations. Lombard Street is reflective of the city's unique style, as it is known for its crooked shape and attracting tourist attention all year round. San Francisco is of course also home to the gigantic Golden Gate Bridge which sits gloriously on the Pacific Ocean, connecting San Francisco to California. The city is awash with historic saloons and speakeasies, reminiscent of the Wild West Saloons in the years running up to prohibition. Today, the Wine Country provides a steady flow of liquor into the city.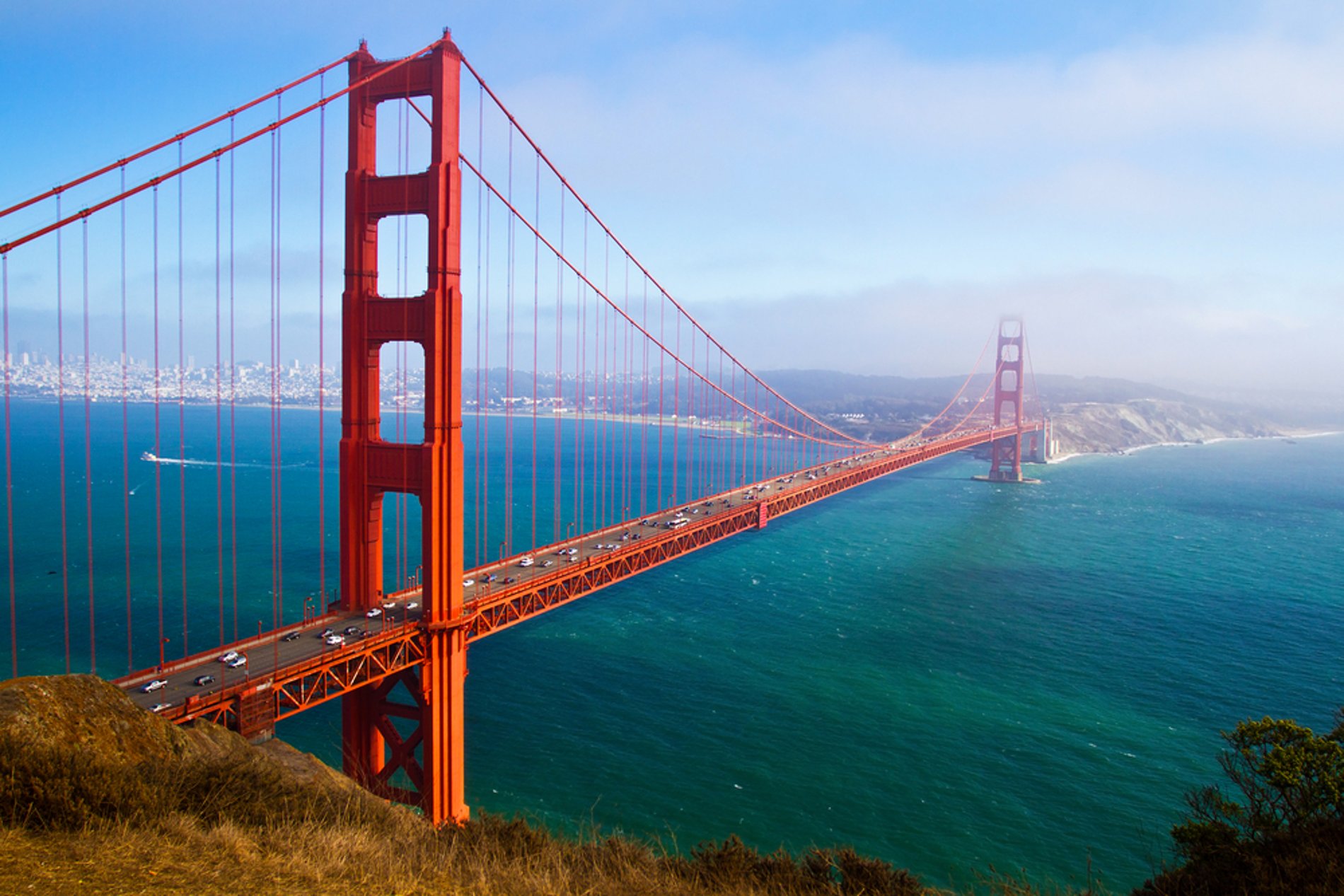 Seattle, USA
Marked by the large Space Needle, Seattle is a futuristic city that is forward-thinking and boundary-pushing. Third-wave coffee shops, microbreweries with tasting rooms and specialist piemakers are just some of the weird and wonderful treats that Seattle's streets have to offer. Just walking through the main city centre, visitors on North America cruises will come across all kinds of strange entities, from a rocket sticking out of a building to fish-tossing market traders and a mural made of chewing gum.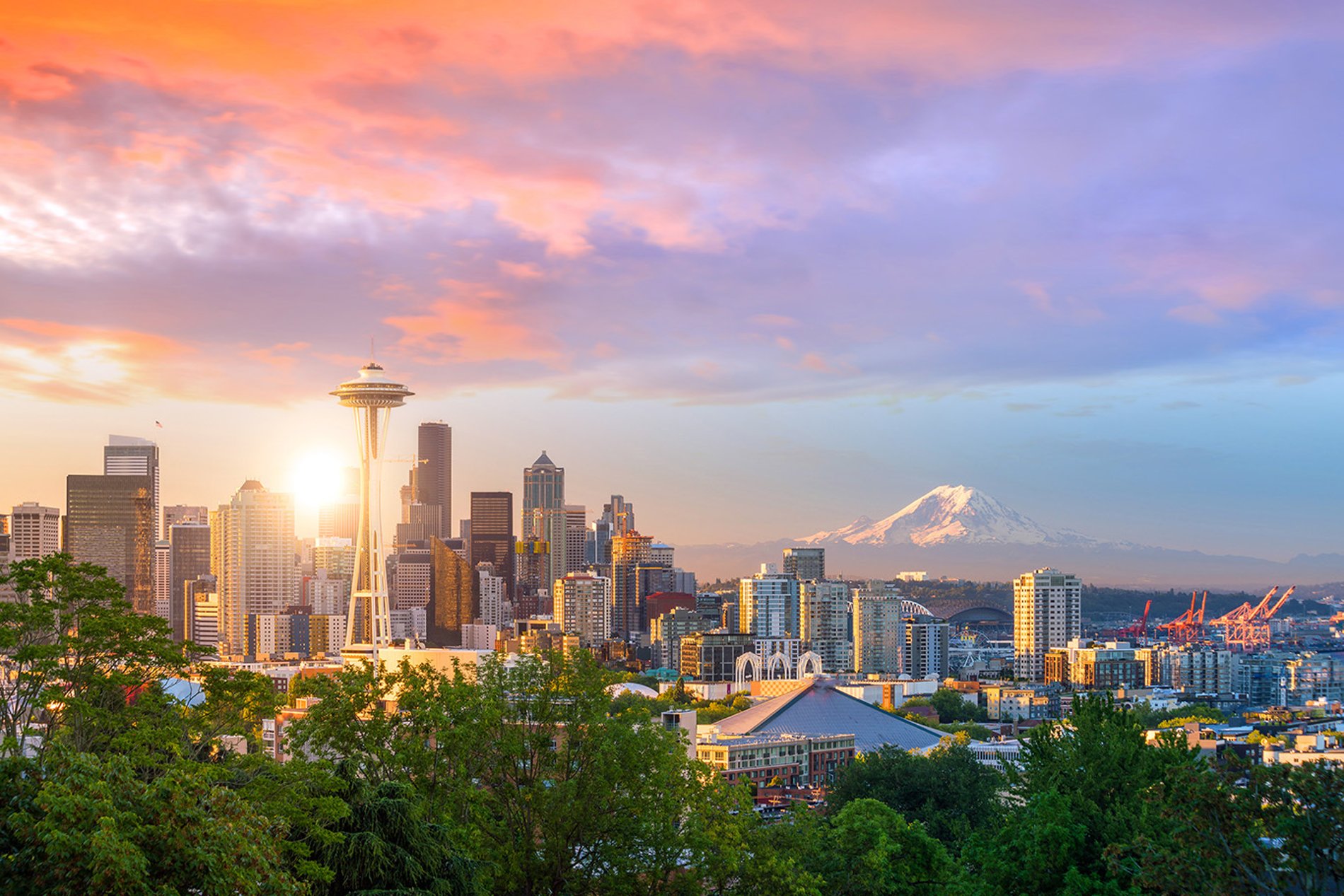 Alaska, USA
The wintery wilderness of Alaska is an intriguing place for those on cruises around North America. There are few places in the world that can offer visitors the opportunity to see brown bears on the hunt, moose strolling by the road and grey wolves skulking in the distance. Alaska is largely devoid of human residents and visitors are scarce, but that is just one of the things that makes it so magical. Imagine climbing a mountain on which no one else has ever set foot or hiking in unguarded backcountry surrounded by Alaska's native creatures. With glaciers, mountains and gallons of snow, Alaska is one of the world's most ethereal places and serves up some of the best cruises in North America.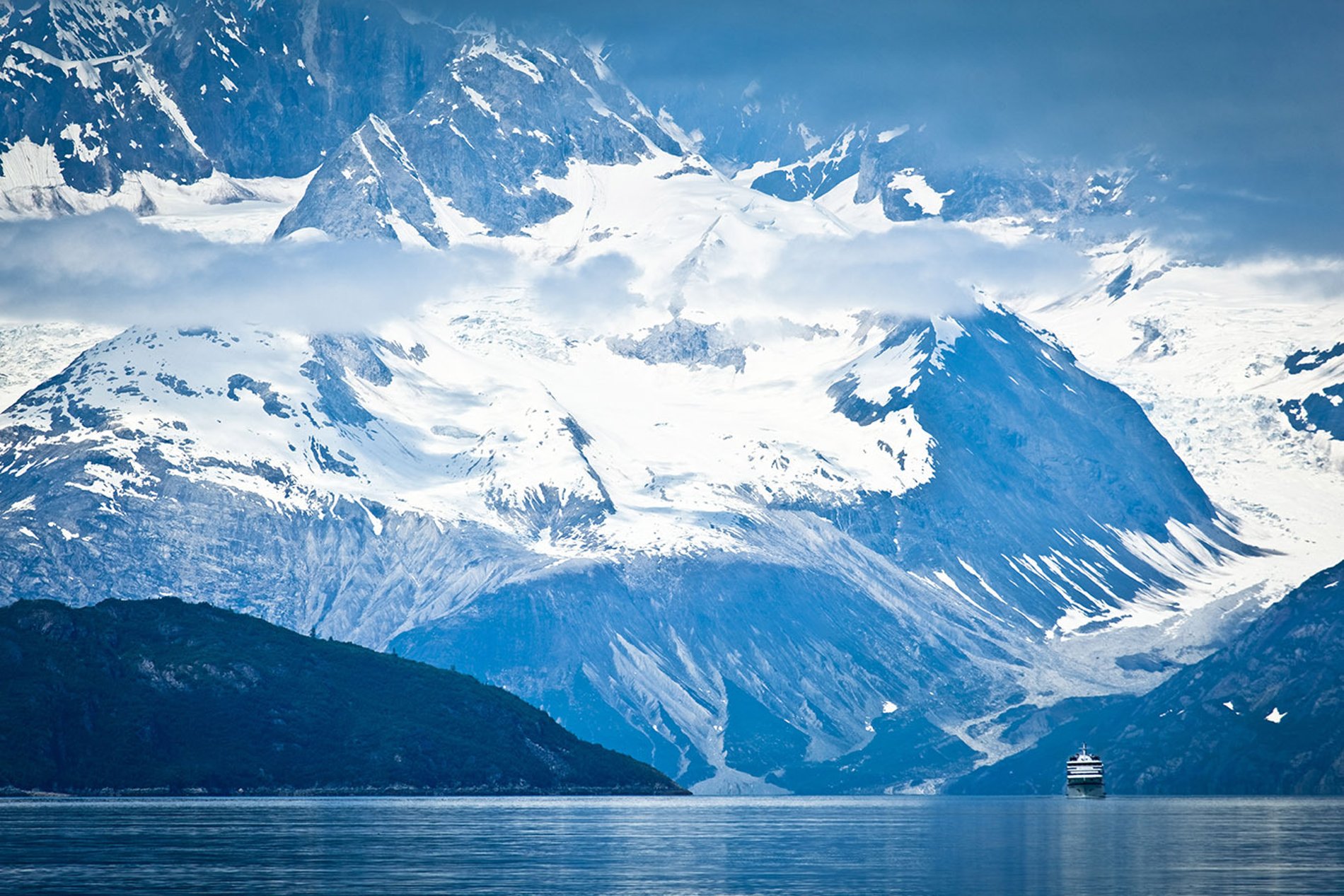 USA and Canada cruises: Best North America cruise experiences
Explore epic landscapes
USA cruises take travellers to some of the most varied natural landscapes in the world. Everglades National Park in Florida is home to a wide marsh that extends south from Lake Okeechobee. Taking a trip up the river on an 'airboat' can expose visitors to alligators, panthers and hundreds of species of birds. In contrast, Glacier Bay National Park in Alaska shows off striking blue glaciers surrounded by rainforest vegetation. For a more autumnal feel on cruises from North America, head into Vermont in New England. The rich mural of trees bursts forth in different 'fall' colours and envelops a variety of quaint towns. For something really spectacular, Yellowstone National Park in Wyoming is boasts waterfalls, geysers and hot springs. As the world's first designated national park, it also holds a special place in the hearts of Americans.
Similarly, Canada cruise holidays can offer all sorts of natural gems, including Jasper National Park and Queen Charlotte Islands. Take a ride on the Jasper Skytram to reach dizzying heights up Whistlers Mountain where you will be enchanted by the scenic views. Visit Haida Gwaii on Queen Charlotte Islands to find summer festivals, undertake birdwatching and take in the Delkatla Wildlife Sanctuary. Another standout location is Banff National Park which borders Alberta and British Columbia. Lake Louise stands in the middle, a sparkling blue delight against a rocky mountain backdrop.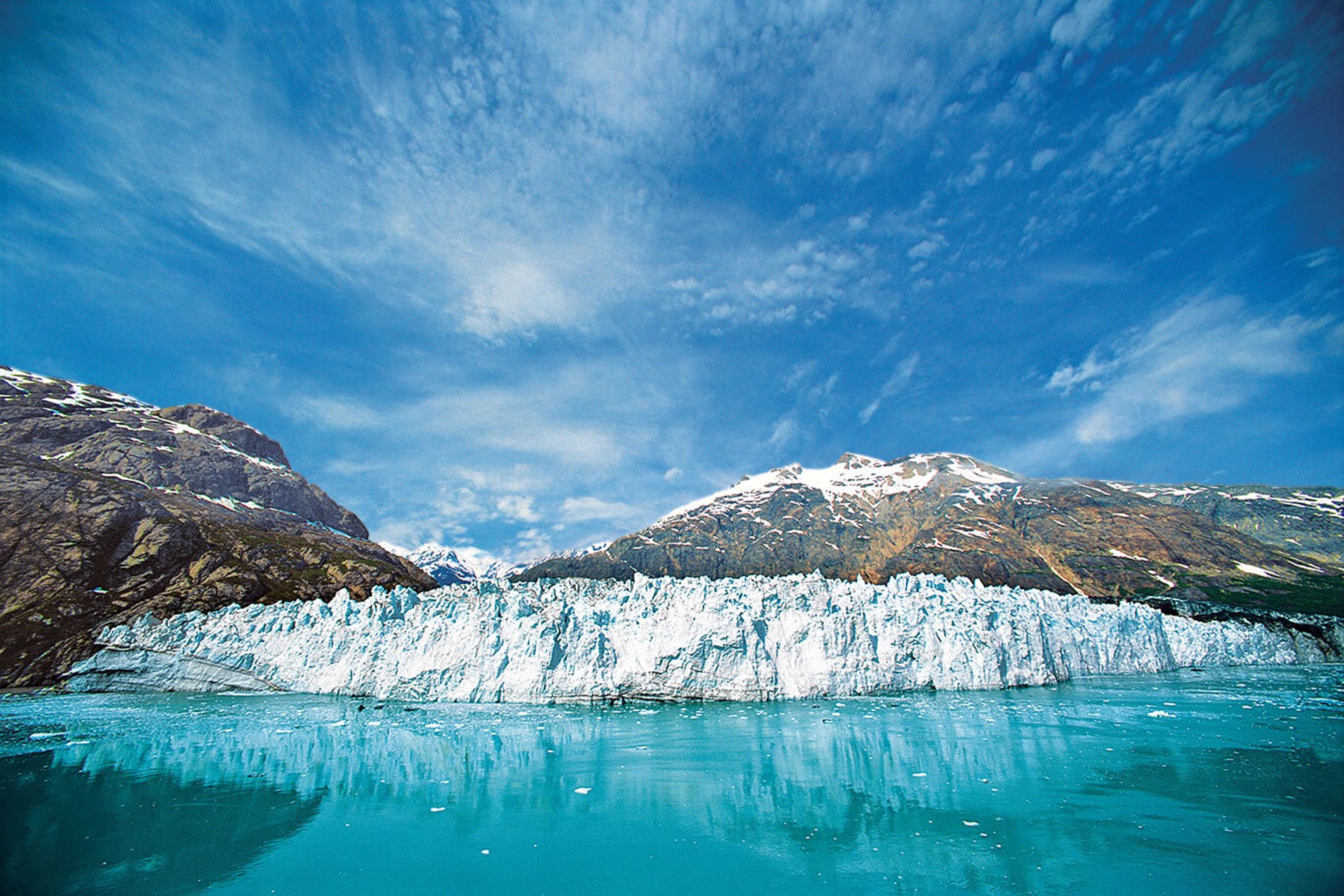 Try local cuisine
The endless choice of local cuisine on North America's menu reflects the varying heritage of each area within the region. One evening you might be enjoying a classic deep-dish Chicago Pizza and New York cheesecake, and the next a meal of Texas smoky barbecue, fried chicken and cornmeal in a traditional Southern diner during excursions on cruises around North America. The United States is also home to the world-renowned apple pie, hence the phrase 'American as Apple Pie'. Although it may not have the international recognition of Italian or French cuisines, Canada does in fact offer its own unique range of delicious delicacies. Wild salmon and scallops are a must-eat in British Columbia, while Québec is home to poutine, French fries topped with gravy and cheese curds. Ontario and British Colombia are also the two largest wine-producing provinces in Canada, so make sure to treat yourself to a little tipple when visiting their great vineyards.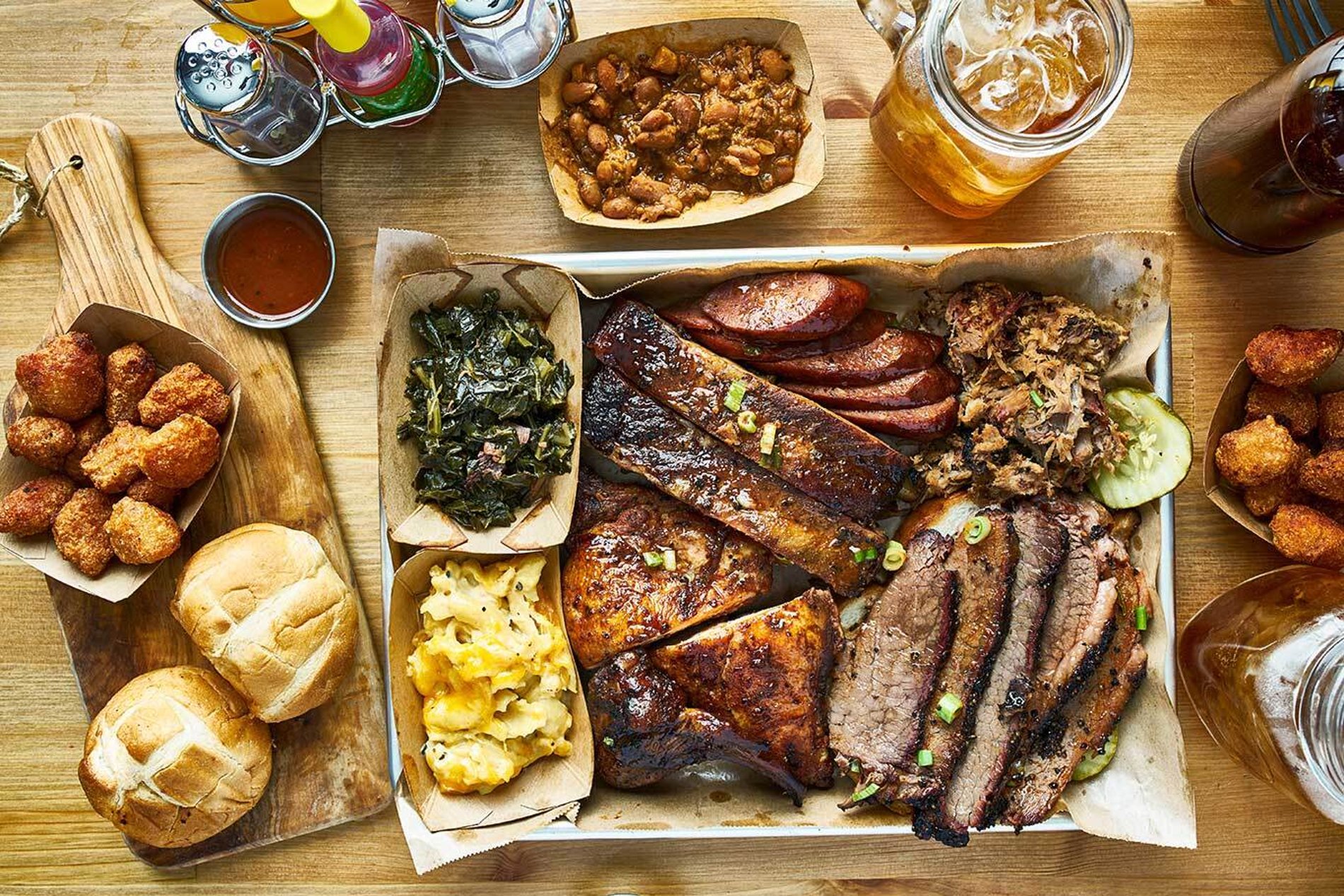 Take part in adventurous activities
Canada's soft, snowy terrain makes it the ideal home for several ski resorts. In Vancouver, cruise visitors will find Cypress and Grouse Mountain, both perfect locations for a single day trip on the slopes. If you're enjoying a North America lake cruise, there are also countless opportunities to hire a canoe and take a trip around Canada's stunning lakes and rivers. In the waters of the North-west territories, you can paddle down the South Nahanni river and even dip your toes in the Nahanni Canyon. For thrill-seekers, bungee-jumping is also a popular sport in Canada, with Great Canadian Bungee offering the highest jump in the whole country. If the idea of free-falling off a cliff does not quite appeal but you're still up for a little adventure, try climbing the Canadian Rockies instead. The jagged mountain tops are sprinkled with beautiful turquoise lakes, swathes of forest and unique wildlife.
The United States also offers plentiful activities for enthusiastic travellers. The Grand Canyon's Skywalk and Eagle Point bridge extend over the rim of the Grand Canyon. Walking onto this glassy walkway allows visitors to see the deep canyon below them, although those not keen on heights might want to take a back seat on this one. Another fabulous find is Lake Powell, which straddles Utah and Arizona. It provides kayaking, scuba diving, water skiing and hiking, and the lake's winding path makes it an exciting experience. If you find yourself at the popular tourist site of Yosemite Valley, look out for the Mist Trail Route that leads to the top of the cliff face. This hike is the perfect activity for avid climbers, and the aerial view of the park from the top is a fabulous reward for the nerve-jingling climb.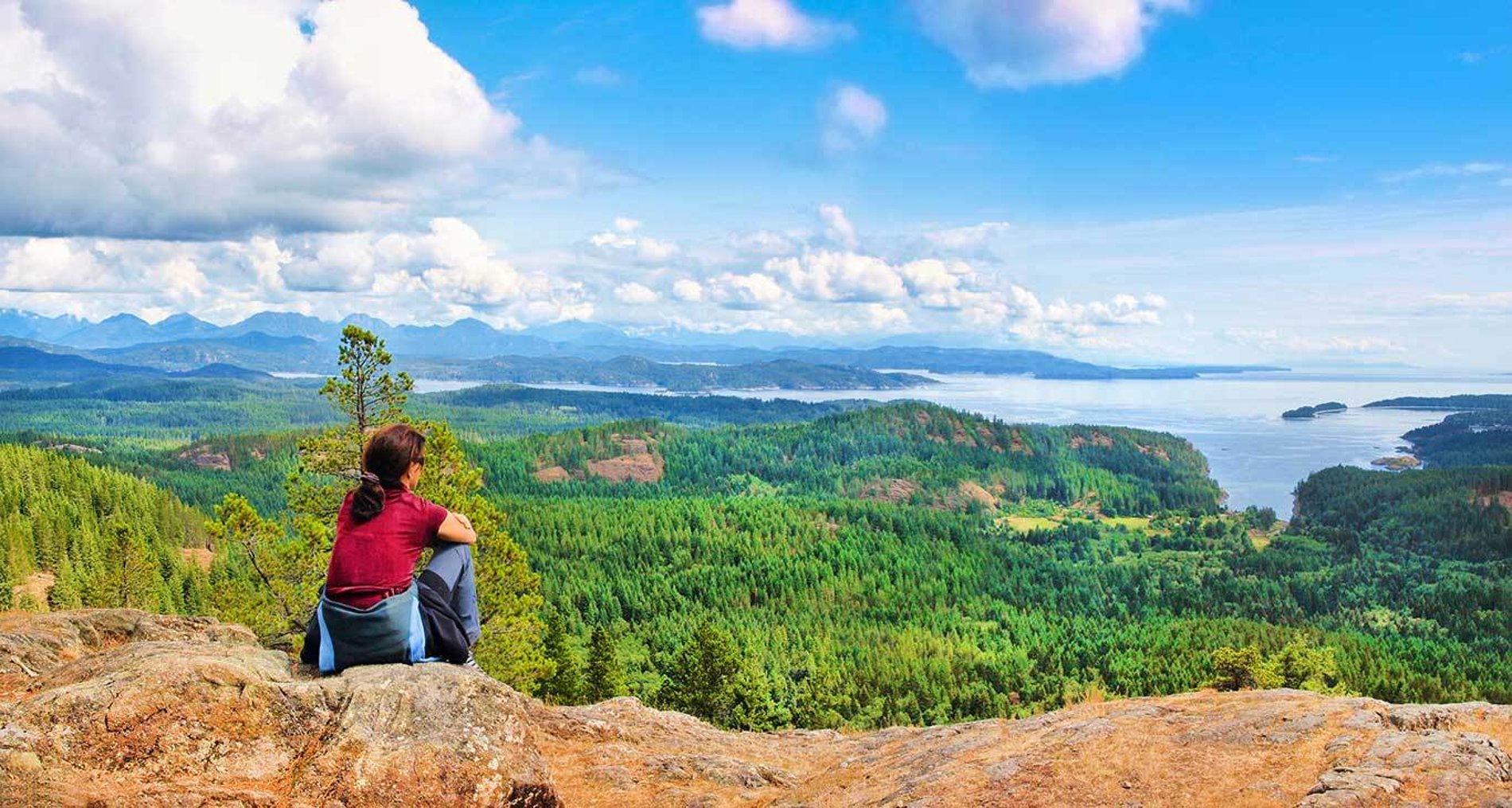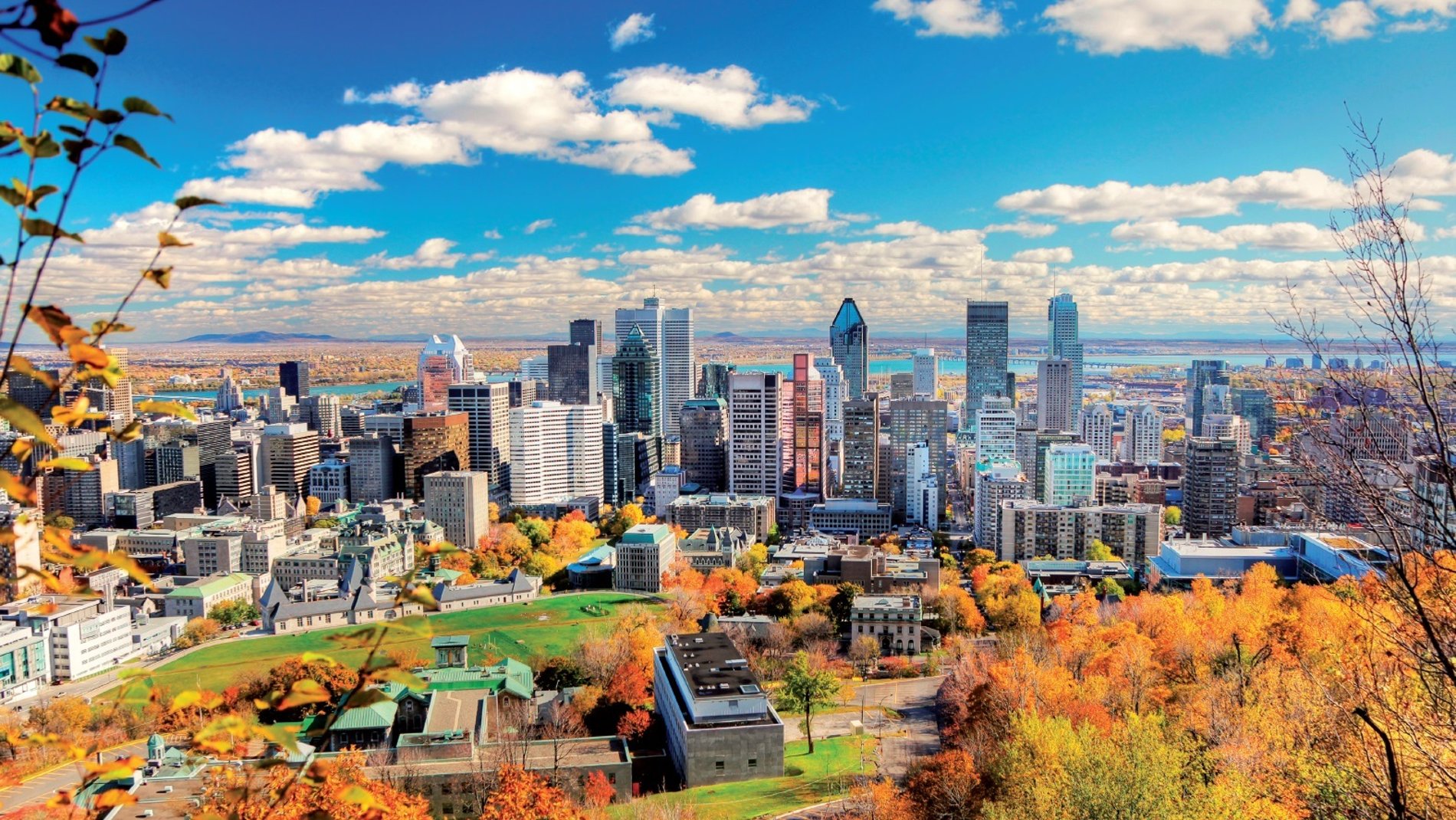 Montreal is a winning mix of French and Canadian. Credit: Shutterstock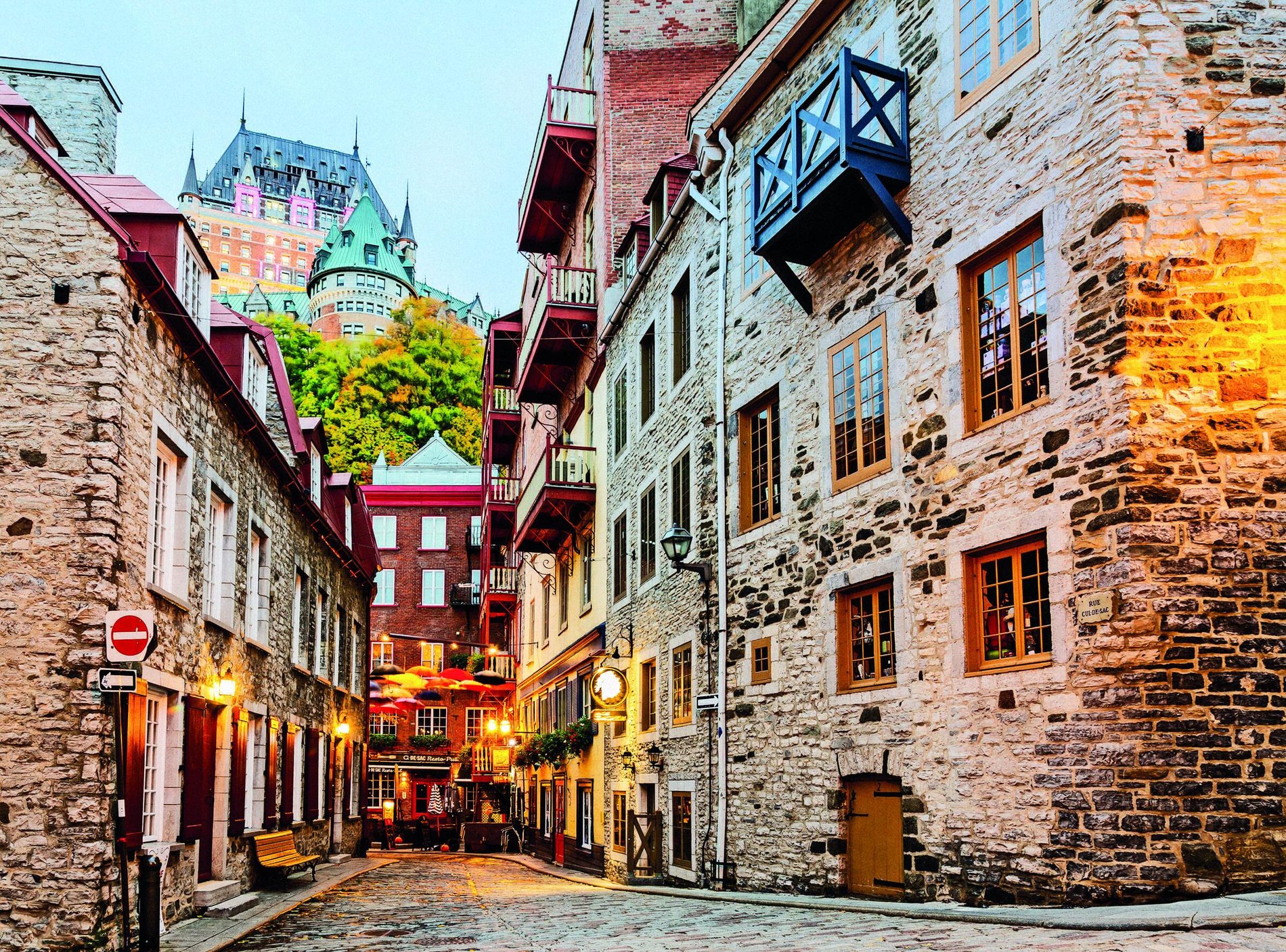 Lose yourself in the historic quarter's maze of streets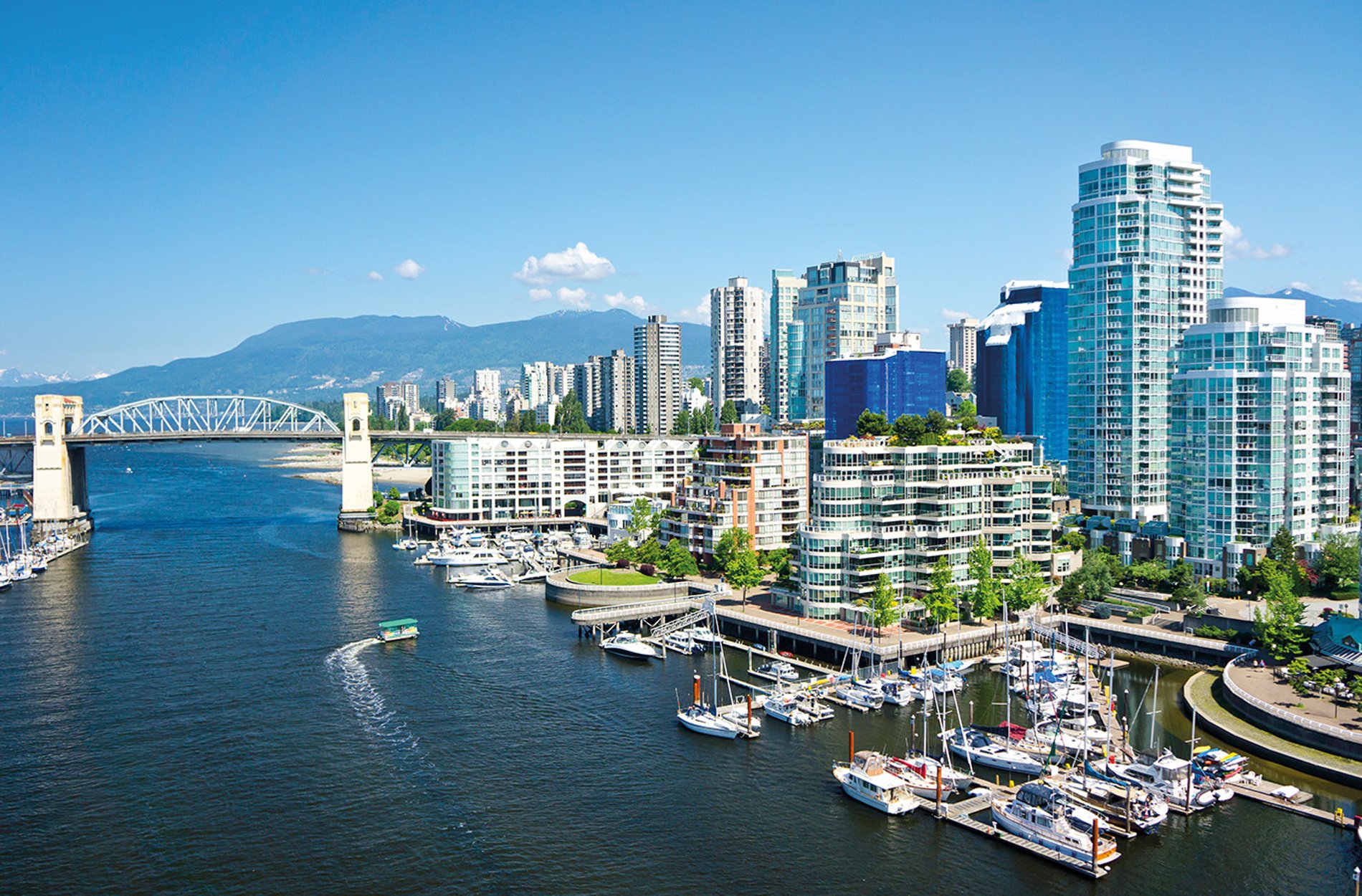 Vancouver, British Columbia, Canada