Cruising in South America
From the Andean peaks to the urban centres, South America cruises explore a region of astounding natural beauty, vibrant culture and gritty metropolises. The subcontinent is bordered by the Pacific Ocean on the west and the Atlantic on the east and has twelve sovereign nations: Argentina, Bolivia, Brazil, Chile, Colombia, Ecuador, Guyana, Paraguay, Peru, Suriname, Uruguay and Venezuela. Western South America is dominated by the Andes mountain range, while large rivers such as the Amazon, Orinoco and Paraná flow through the east. The climate is largely tropical, although temperatures tend to oscillate to become much cooler in the southern Patagonian area due to its proximity to Antarctica.

Why choose South America cruises
A South American cruise allows travellers to explore one of the most mysterious and exotic regions in the world. From colourful cityscapes to pre-Colombian and colonial ruins, the diversity of this region is truly captivating. The subcontinent is home to some exquisite scenery, and many cruise lines will take travellers from the magnificent mountains to the raging rivers and pristine lakes that line the region. The continent's variation in the landscape has also given rise to striking biodiversity, full of rare and ethereal creatures such as jaguars and unique breeds of monkeys in the region's rainforests, and penguins and sea lions inhabit surrounding islands. Cruise companies that make their way around this sublime subcontinent include Celebrity Cruises, MSC Cruises, Cunard Line and Royal Caribbean.

Find your ideal South America cruise
South America culture
South America's history is heavily embedded in colonialism, with large swathes of the continent speaking either Spanish or Portuguese. Western influence is still strongly visible in many parts of South America, particularly in architecture. Colonial houses, quaint 19th-century towns and European-style churches are dotted all over the region and can be seen on South America cruises.
However, the continent nevertheless has forged its own identity through its unique Latin American music, dance and authentic cuisine. Combined with the region's plethora of otherworldly landscapes and natural wonders, South America sets the bar high for rival cruise destinations.
South America cruises: Top cruising destinations in South America
Colombia
Colombia is South America's most ethnically and regionally diverse country. Its heritage is an amalgamation of European, African, Middle Eastern and American Indian cultures. Colombia is also a treasure trove of fascinating archaeological monuments and artefacts from ancient civilisations, such as the mysterious San Agustín sculptures and the labyrinth of underground tombs at Tierradentro, which make it a top destination for history lovers on a South American cruise. Split into six natural regions, Colombia's landscapes form distinctive bands across the country. Colombia's portion of the Andes mountain range offers snowy peaks and volcanic rocks, while the Los Llanos grasslands are made up of lush, fragrant vegetation. The country also boasts exquisite coastlines where divers and snorkelers can experience the mesmerising reefs of Providencia and the Caribbean Sea. For caffeine-fiends, you'll find arabica coffee grown all over Colombia in plantations that are accessible to visitors. Don't miss Colombia on a cruise around South America.
Ecuador
Home to the extraordinary wildlife haven of the Galapagos Islands, Ecuador is a picture-perfect country. Despite its small size, Ecuador is bursting with a dizzying variety of luscious landscapes, vibrant cultural traditions and gentle historical towns. On a stop during your cruise around South America, stroll through Afro-Ecuadorian towns, taste the local seafood delicacies, and seek out the architectural wonders of the old colonial streets in historic cities dotted around the country. Recharge at cloud-forest lodges the highlands, where you'll find humble mountain villages like Vilcabamba and Zaruma. Wildlife lovers will find paradise in the Galapagos Islands, where visitors can come within metres of blue-footed boobies, marine iguanas, majestic birds and so much more.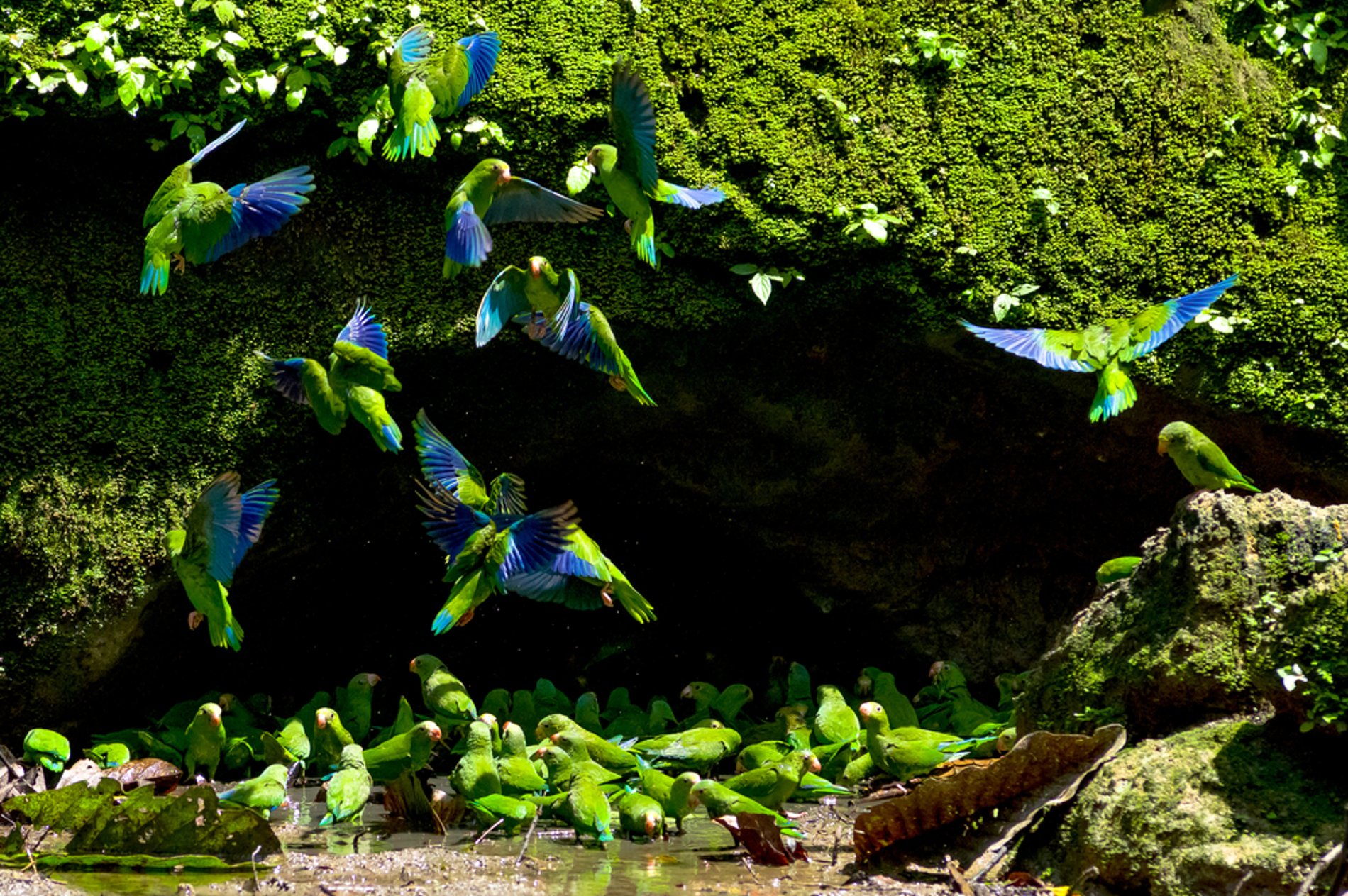 Peru
Whether it's the lively fast-paced urban centre of Lima that gets your juices flowing or the magical and mysterious Inca citadel of Machu Picchu, Peru has so much to offer on your South America cruise. The country boasts the largest pre-Columbian ruins in America at Chan Chan and remnants of lost civilisations are scattered at many national sites. Immerse yourself in the past by trying to decipher the geoglyphs of Nazca or by visiting one of Peru's many informative museums. Rich festivals take over Peru's many cities, a celebration of mythical beliefs with tributes both to reincarnated Christian saints and to Inca rulers. Follow the mysterious path of a Peruvian shaman or join pilgrims as they climb mountains during the night. Active travellers on South America cruises stopping in Peru will find a whole host of adventurous activities such as driving a buggy over the giant sand dunes of Huacachina or white-water rafting on the rivers of Urubamba or Cotahuasi.
Chile
Slithering slimly down South America's coast, Chile runs from the Atacama Desert in the north all the way down to the Magellan Straits in the south. The country is made up of a patchwork of diverse zones of natural beauty to take in on a cruise around South America. Head to Putre to see the Chungará Lake against the backdrop of the ferocious volcano Parinacota and step into an extraterrestrial dream at the bizarre Valley of the Moon. Wrap up warm to visit Glacier Valley near Punta Arenas and while you're down in the south, don't forget to drop by the picturesque World Heritage town of Valparaíso - a must-visit on a South America cruise.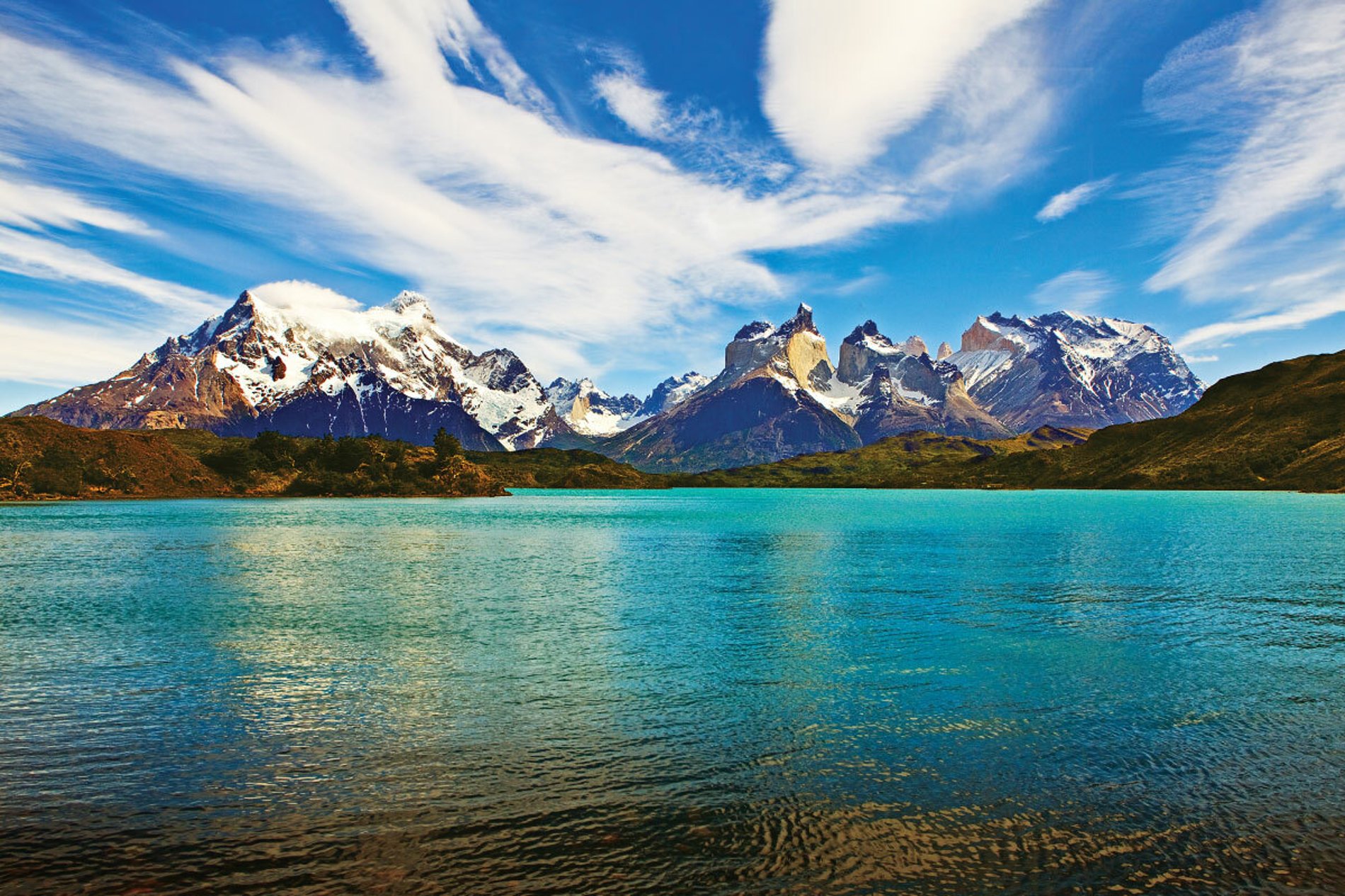 Argentina
Stepping onto the shores of Argentina from your South America cruise will take you on a whirlwind adventure of sultry sidewalk tangos, awe-inspiring natural wonders and delectable flame-grilled cuisine. Hit the ground running in Buenos Aires, the country's exuberant capital, which will send you into a wicked whirlwind around its rhythmic neighbourhoods and eclectic architecture. You'll find local sport-lovers everywhere, with many Argentines passionately devoted to fútbol. From the roaring Iguazu falls to the arid salt desert of Salinas Grandes, Argentina has a mishmash of marvellous landscapes. Venturing further south to the Tierra del Fuego you'll even find the Glaciar Perito Moreno, a 30 kilometre long and 60-metre-high glacier that might make you feel as though you've overshot the border of Argentina and arrived in Antarctica.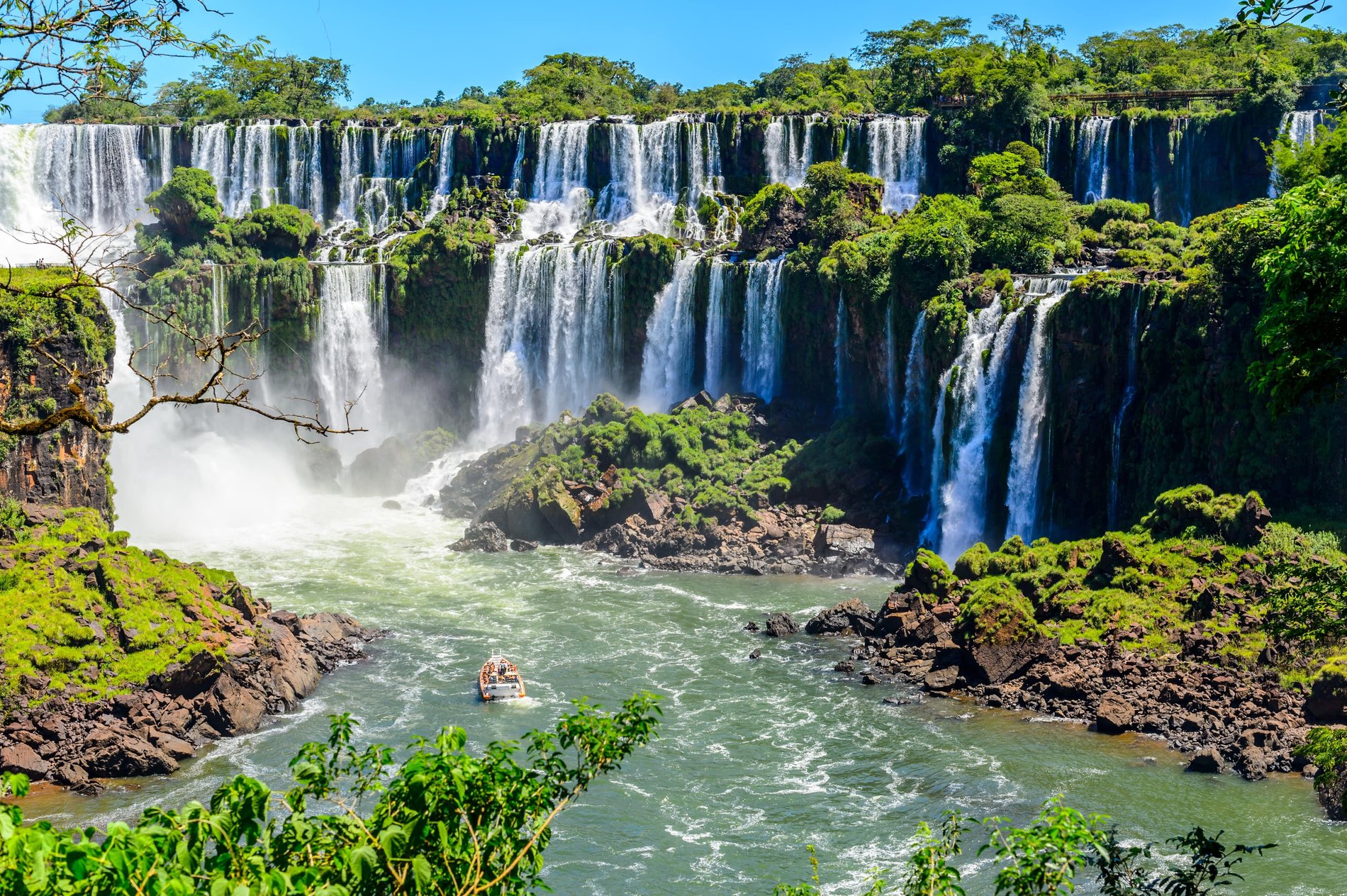 Uruguay
Overshadowed by its crowd-pleasing neighbours of Argentina and Brazil, Uruguay often goes unnoticed on the radars of the region's tourists on South America cruises. This understated underdog is an up-and-coming cruise destination that has all the charms of its surrounding countries, but with a distinct personality. Uruguay is the token progressive and stable country of the region and its cosmopolitan centre of Montevideo presents a mixture of historic neoclassical buildings and modern high-rise buildings. Walk the historic drawbridge of Puerta de la Ciudadela in Colonia and lounge about on the sun-drenched peninsula of Punta del Este. For a truly unforgettable experience, go on a South America cruise excursion to follow the hot springs up the Río Uruguay or go horseback riding around the country's unique quilt of fields.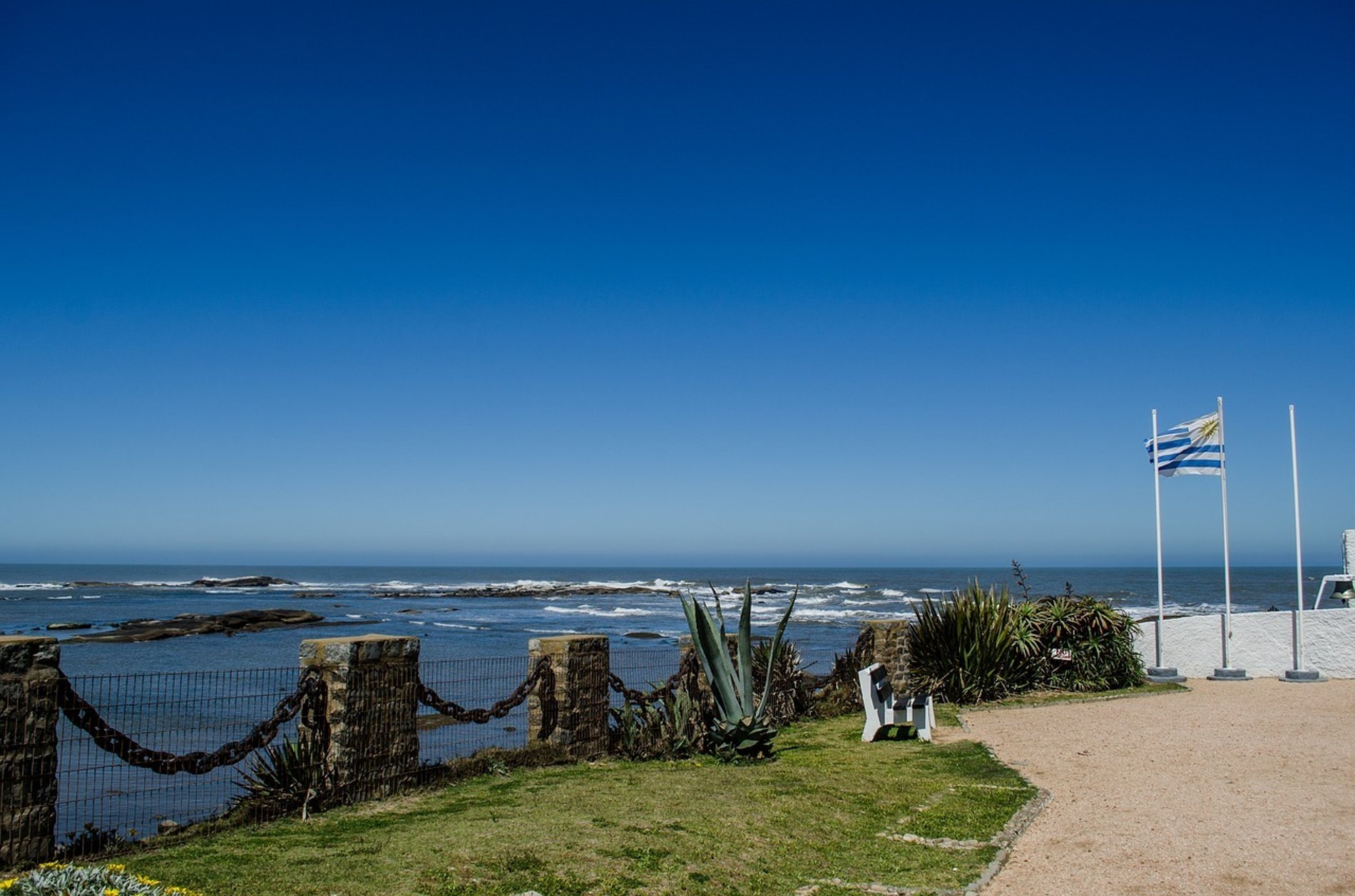 Brazil
Brazil truly understands the meaning of the phrase 'joie de vivre' with its colourful carnivals and spicy samba clubs. It is South America's principal Portuguese-speaking country and also it's most populated by a long stretch. Brazil teases tourists with its concoction of charismatic cities, such as Rio de Janeiro and São Paulo, and wild natural wonders of Iguaçu falls, Lençóis Maranhenses and, of course, the spectacular Amazon Rainforest. Sparkling beaches line Brazil's coasts, the most famous being the Copacabana in Rio, while weird and wonderful wildlife makes itself at home in the Amazon rainforest and across the country. With so much to offer, make sure Brazil is on your next South America cruise itinerary.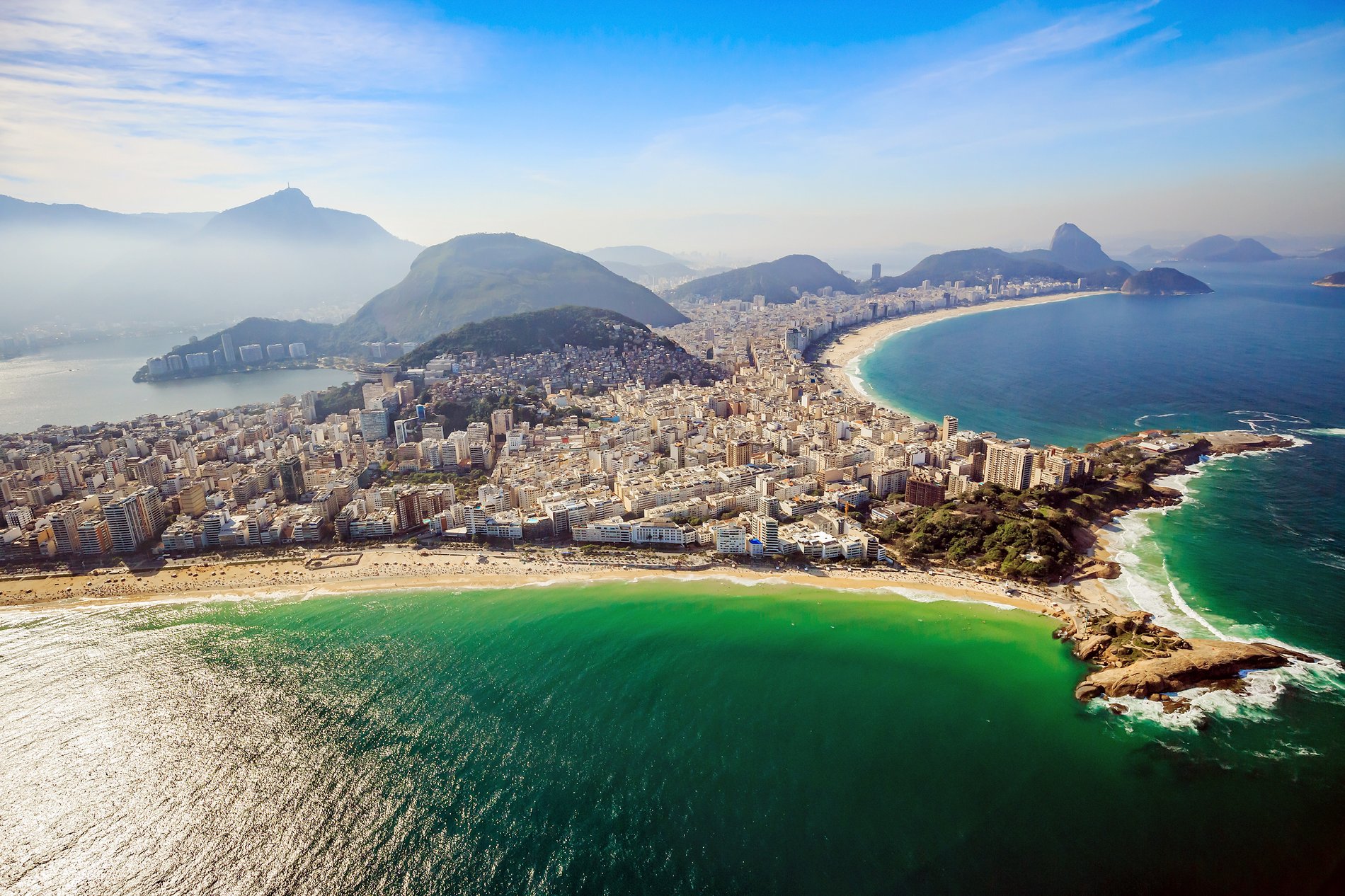 South America cruises: Iconic ports in South America
Cartagena, Colombia
With bougainvillaea-lined streets, massive Andalusian-style churches and vibrant multi-coloured houses, Cartagena is the champeta-beating heart of Colombia. Situated on the Caribbean coast, it has the largest port in Colombia and serves as a gateway to the north of the continent on a South America cruise. Cartagena's principal attraction is its old town, with picture-perfect cobbled streets and stunning squares covered in flowers. There are echoes of the city's colonial past in the large fortresses built by the Spanish, such as Castillo de San Felipe de Barajas, and in the hidden dungeons of Las Bóvedas. On a stop during your South America cruise, find religious sanctuary in the historical Iglesia de San Pedro Claver, and tantalise your tastebuds by walking through the Mercado Bazurto, with its labyrinth of market stalls selling endless supplies of local produce.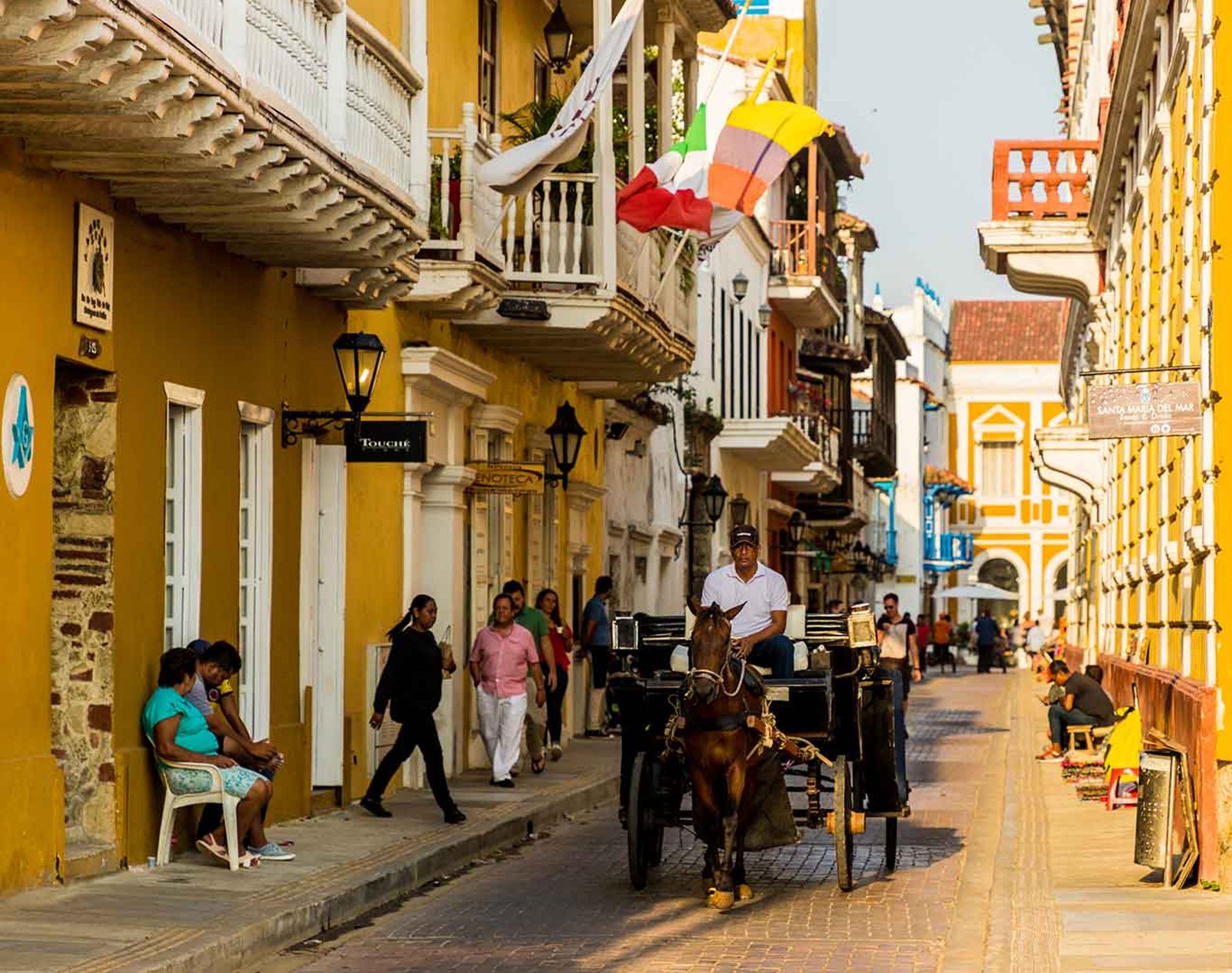 Guayaquil, Ecuador
A bustling and fast-paced town, contemporary Guayaquil has transformed from its former crime-ridden self to a fresh cool hub under the Malecon 2000 redevelopment project. The long waterfront promenade now boasts modern playgrounds, trendy restaurants and tropical gardens for you to check out on your next cruise around South America. There is still the opportunity to step into antiquity by wandering the old district of Las Penas, which offers an absorbing mixture of colonial wooden houses and brightly painted buildings holding neighbourhood restaurants and bars. Head over to the Parque Bolivar and search for the prehistoric-looking land iguana that roam it, or head south to find the Museo Municipal with its own library and collection of archaeological and artistic artefacts.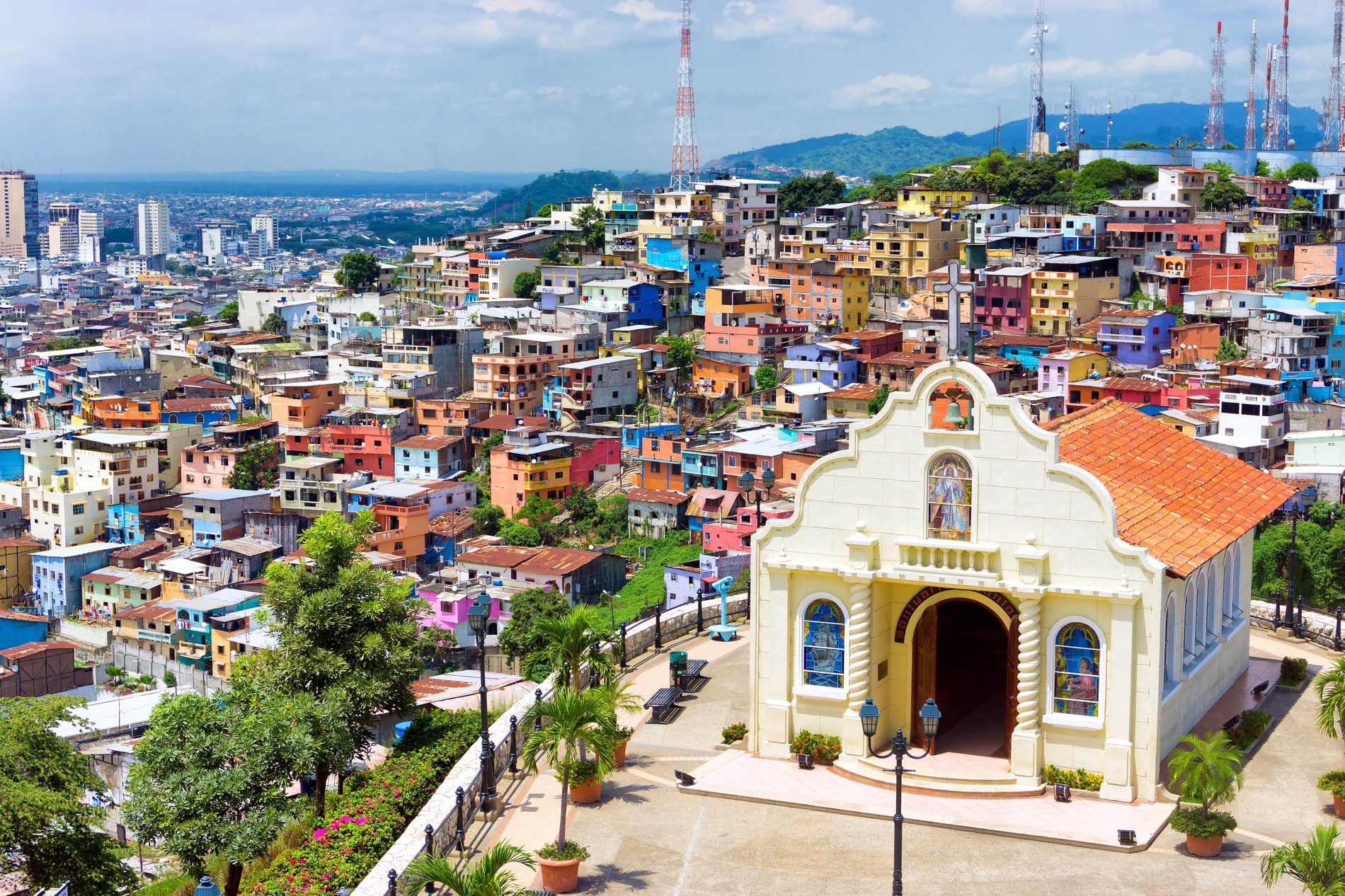 Lima, Peru
Originally christened the 'City of Kings', Lima is the dust-covered, energetic metropolis of Peru. As it is the second-driest city in the world, it can take a bit of time to adapt to what seems at first sight to be a gritty and chaotic town. However, by peeking underneath this rough exterior, visitors from South America cruises will find that Lima holds a wealth of splendid architecture, compelling museums and authentic cuisine. Feast your eyes on art from the Cupisnique, Nazca and Inca cultures found at the Museo Larco and compare these to the contemporary Peruvian works of the Museo Arte de Lima. Seek shelter from the blazing sun in the magnificent La Catedral de Lima or the dazzlingly yellow Monasterio de San Francisco, which is lined with catacombs said to be holding 70,000 remains. For a midday refreshment, the upmarket Miraflores neighbourhood offers a broad range of restaurants around Parque Kennedy. Travellers on a South America cruise seeking a more daring and unique culinary experience should stop by the restaurant Central on Santa Isabel, where reinvented Andean favourites meet traditional Peruvian cuisine.
Pisco, Peru
The earthquake-ravaged city of Pisco sits 235km south of Lima and serves as the principal base from which to see the wildlife-rich Islas Ballestas and the splendid beaches of the Peninsula de Paracas, all must-sees on South America cruises. Humboldt penguins, flamingos and dolphins are just some of the thriving species that can be seen from the Islas Ballestas, to which single-day excursions are available from the mainland. Although it is still under renovation, Pisco itself is an area of archaeological interest as it was the home of the pre-Inca Paracas civilisation. It is also the birthplace of the sublime Peruvian national liquor, Pisco, which visitors can sample in the popular Taberna de Don Jaime in a refreshing "pisco sour" cocktail.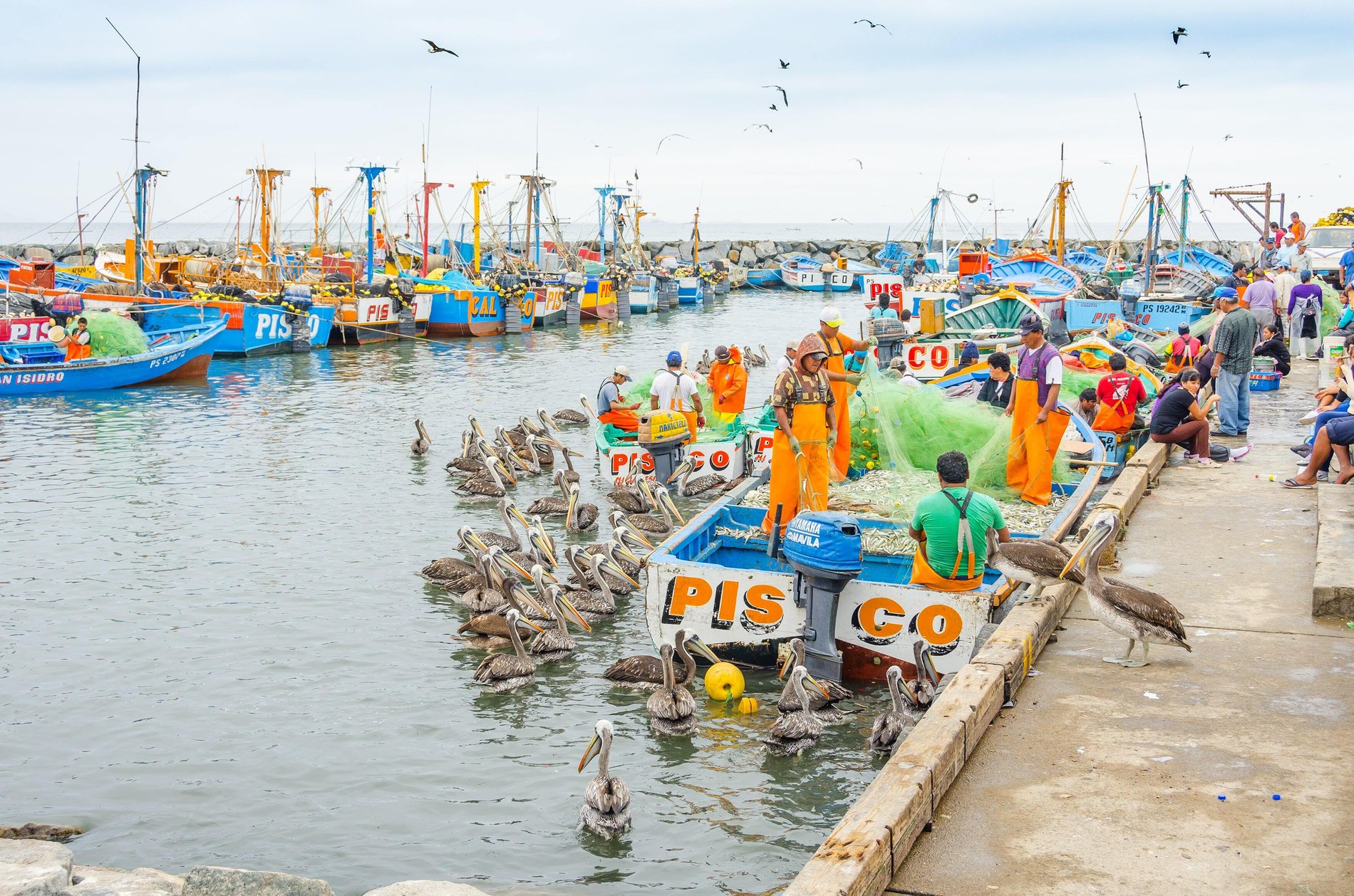 Punta Arenas, Chile
Balanced midway between the Atlantic and the Pacific Ocean on the Brunswick Peninsula, Puntas Arenas boasts magnificent panoramic views of the striking Magellan Straits. A former penal colony, the city is now one of the world's largest sheep-farming areas as a result of their importation from the Falkland Islands. Owing to its location, the port is the largest in the area and a popular stop on cruises around South America. In Plaza Munoz Gamero, you'll come across the extravagant mansions of the sheep barons of the late 19th century. The grandiose Palacio Sara Braun stands in tribute to the Chilean businesswoman who became one of the first women to run a business in Patagonia. What's more, nature-lovers on South America cruises will be thrilled to discover the Monumento Natural Los Pinguinos, which is home to 60,000 Magellanic penguins and is just a short boat ride from the mainland.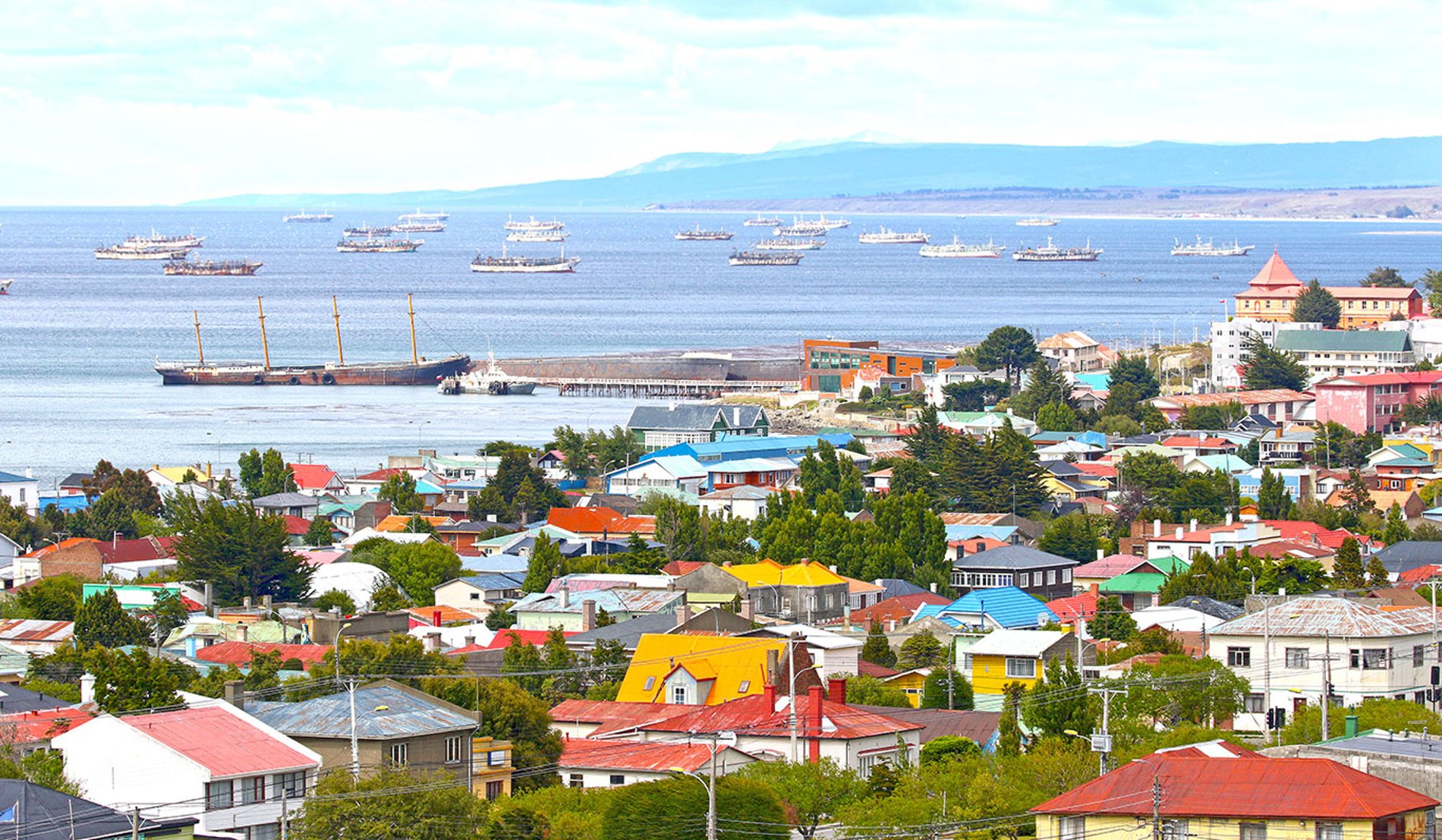 Valparaíso, Chile
The city of Valparaíso is an explosion of colour resting gloriously on a circle of chaotic hills, with the lower and upper districts connected via a maze of steep winding roads. Packed-in houses nestle, assembled one on top of the other and ancient, but fully operational, funicular lines run through the city. Valparaiso's finest accolade is that it holds some of the best street art in South America. Covering the city's walls are colourful murals ranging from graffiti-style landscape paintings to delicate portraits. Although Valparaíso was previously Chile's financial centre, earthquakes, pirates and fires destroyed large areas of the port, taking with them the remnants of the city's colonial past. However, a limited number of remains are still visible in the El Puerto area. The imperial Edificio de la Comandancia dominates the Plaza Sotomayor with its brilliant blue walls, while the Monumento a los Héroes de Iquique lies in the centre of the square in remembrance of Chile's naval warriors. Don't miss this great destination on your next South America cruises.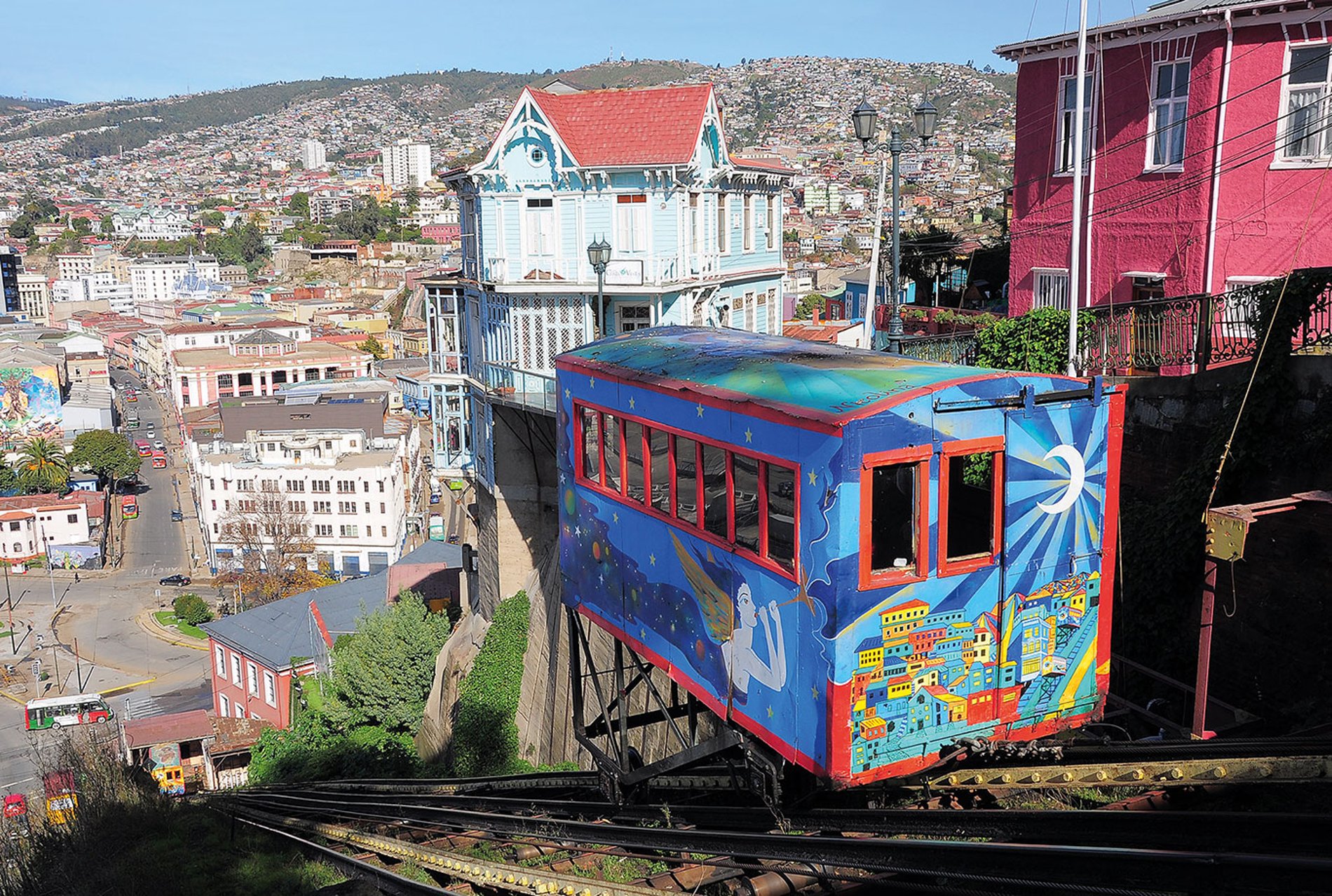 Ushuaia, Argentina
The world's southernmost town, situated on Isla Grande de Tierra del Fuego, Ushuaia is enclosed by the Martial mountain range in the North and the green Beagle Channel in the south. The Glacier Martial towers high over the town and can be accessed via chairlift, while boat tours wind around small islands hosting lighthouses, penguin colonies and birds, and travel across to Puerto Williams. A little further afield, visitors on South America cruises can experience the microclimate of the Lapataia National Park and Parque Nacional Tierra Fuego, inhabited by the majestic Andean condor. On the mainland, you'll find the former prison turned Maritime Museum, which exhibits collections on the region's indigenous people.
Buenos Aires, Argentina
Buenos Aires is the historical, cultural and architectural behemoth of South America. With its rich and dramatic political and colonial past, it is a dream for history buffs who are keen to learn about South America's heritage. The city centre feels surprisingly European, as it hosts a number of 19th-century buildings of the colonial era. Keen fans of the musical Evita will recognise Casa Rosada, the stately home on the eastern side of Plaza de Mayo from which Eva Peron preached to her masses. Plaza de Mayo itself acts as the stage for many Argentinian protests and in its centre stands the Piramide de Mayo, which marks the first anniversary of Buenos Aires' independence. Find a haven in the grassy parks of Palermo and lose yourself in the quirky architectural site of El Zanjón de Granados. The city is also brimming with tango shows, live music, fútbol matches and stylish restaurants and bars. You won't find yourself bored during a stop in Buenos Aires on a cruise around South America.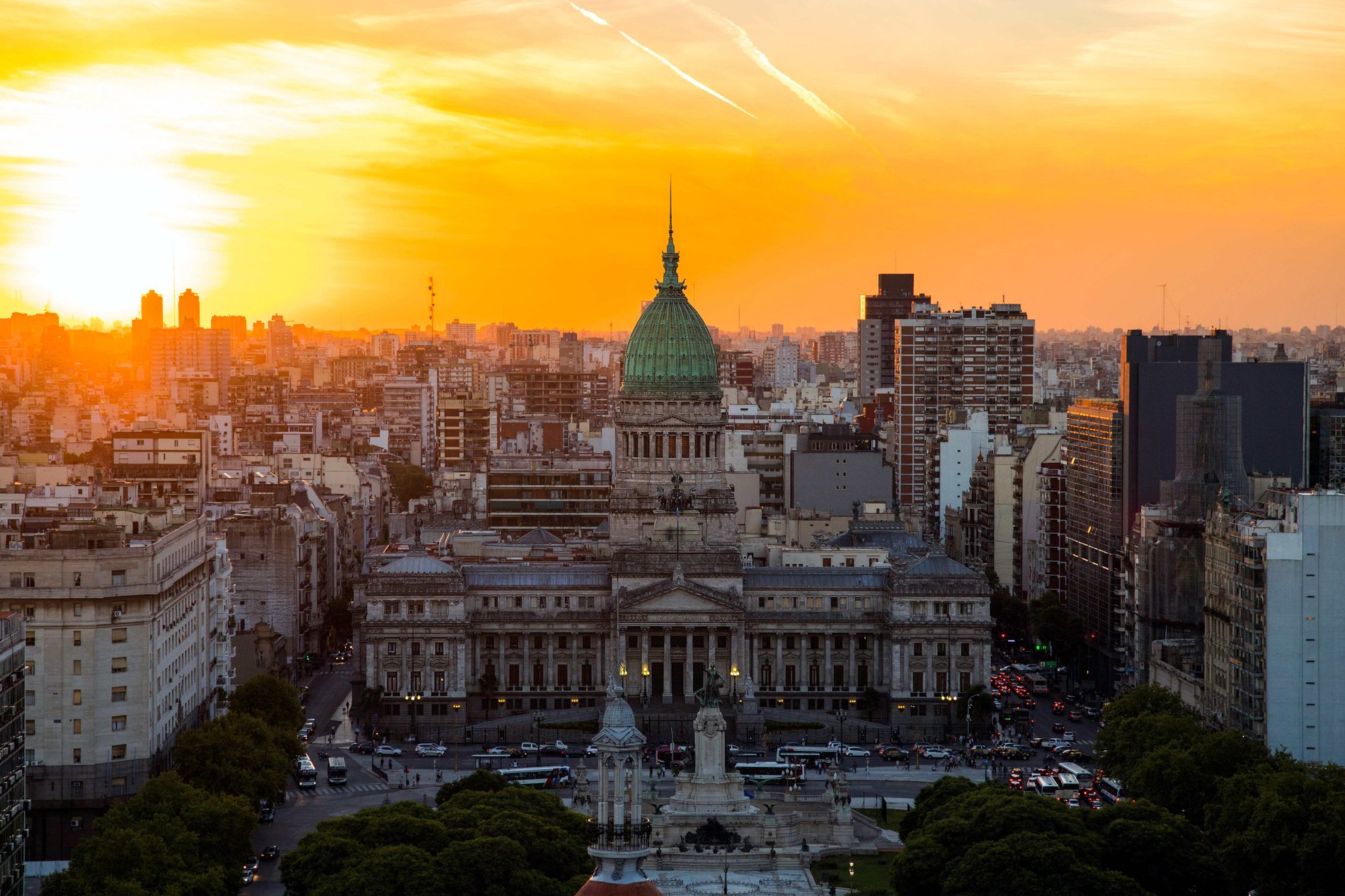 Montevideo, Uruguay
Uruguay's capital Montevideo is a popular cruise destination that has a youthful feel to it. Locals are rightfully proud of the city's art scene which comes to the fore principally in Montevideo's famous carnival through January, February and March. Desfile de las Llamadas is a two-night parade where city neighbourhoods compete with each other through dancing, music and theatre. Carnaval in Montevideo rivals those of Brazil and its history is exhibited in the Museo del Carnaval. Walking through the Cuidad Vieja from your South America cruise, you will also catch a glimpse of Uruguay's colonial past such as the Puerta de la Ciudadela, the sizeable stone gateway of the citadel. Illustrating an alternative style, however, is the nationally renowned Teatro Solis, built by an Italian architect and with neoclassical undertones.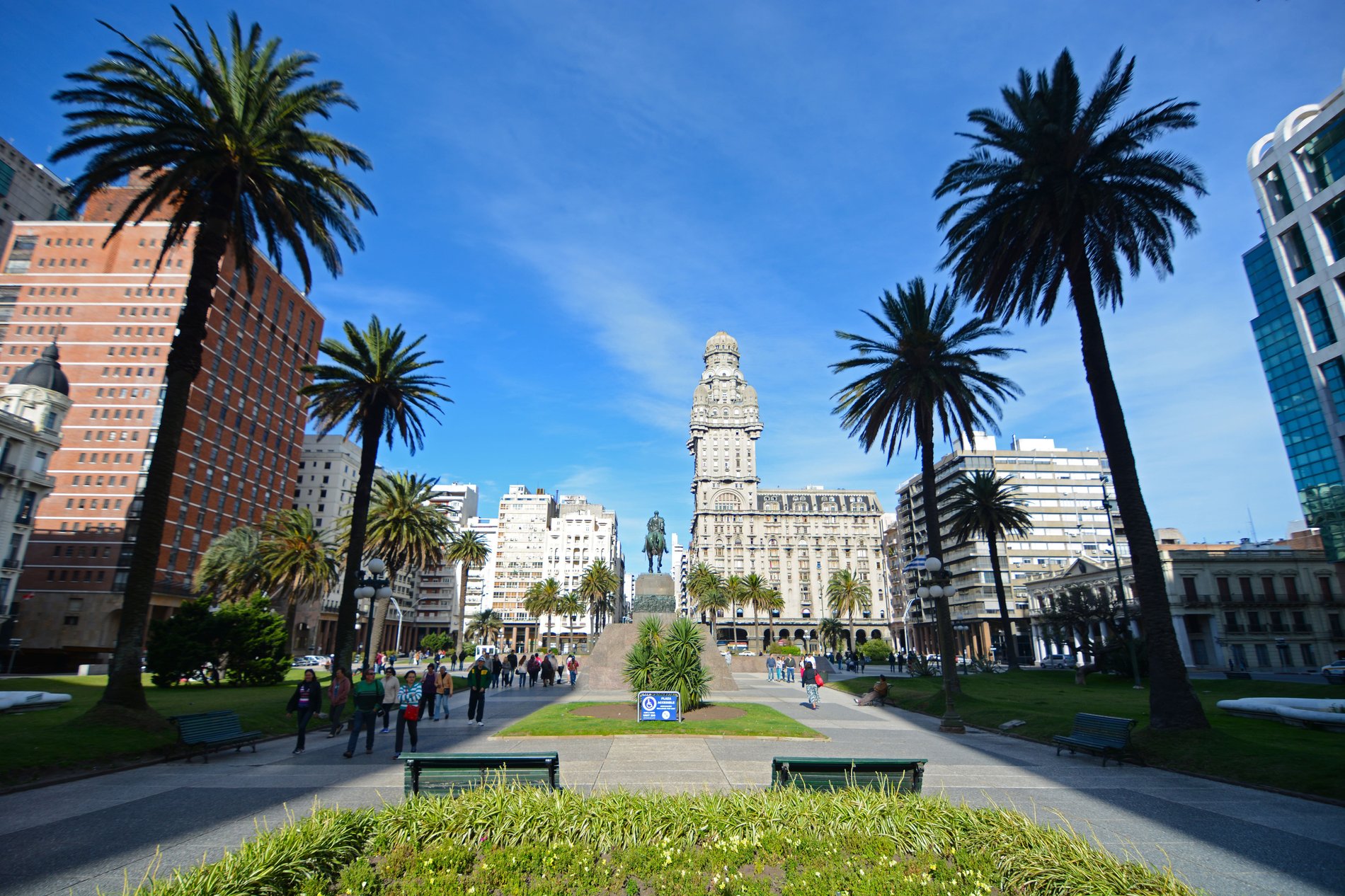 Rio de Janeiro, Brazil
For most of us, the name Rio de Janeiro summons up an immediate image of the monumental statue of Christ the Redeemer which watches over this frenetic city. The statue is truly iconic: but it is not all Rio has to offer on a cruise around South America. Flanked by beautiful mountains with glittering Atlantic waters gently lapping its coastline, the city is postcard perfect. From the world-famous beaches of Copacabana to the breathtaking views available from Corcovado point, visitors will truly feel they've reached paradise here. As if the stunning landscape weren't enough, exotic Rio also has a wealth of museums, churches and galleries. The Catedral de Sao Sebastiao is an absolute must on a stop during a South America cruise, while the Museu Chácara do Céu situated in a bohemian neighbourhood proudly displays its collection of masterpieces from Degas, Matisse and other prominent 20th century artists.
Recife, Brazil
Breaking with the overwhelmingly Portuguese tradition of Brazil, Recife was in fact founded by the Dutch Prince Maurice of Nassau. Dubbed the 'Venice of Brazil', Recife is characterised by the glistening waterways of Capibaribe, Beberibe and Pina and Canal Tacarun that thread through the city, all amazing sights on a South America cruise. Recife's architecture is a blend of the ancient with the modern. Large modern skyscrapers dominate much of the city centre, but further out you will find historic sites including the Forte do Brum and Forte das Cinco Pontas, both built-in colonial style by the Dutch. Not too far from here is Olinda, a charming little town with cobbled streets and quaint buildings which have earned it World Heritage Status.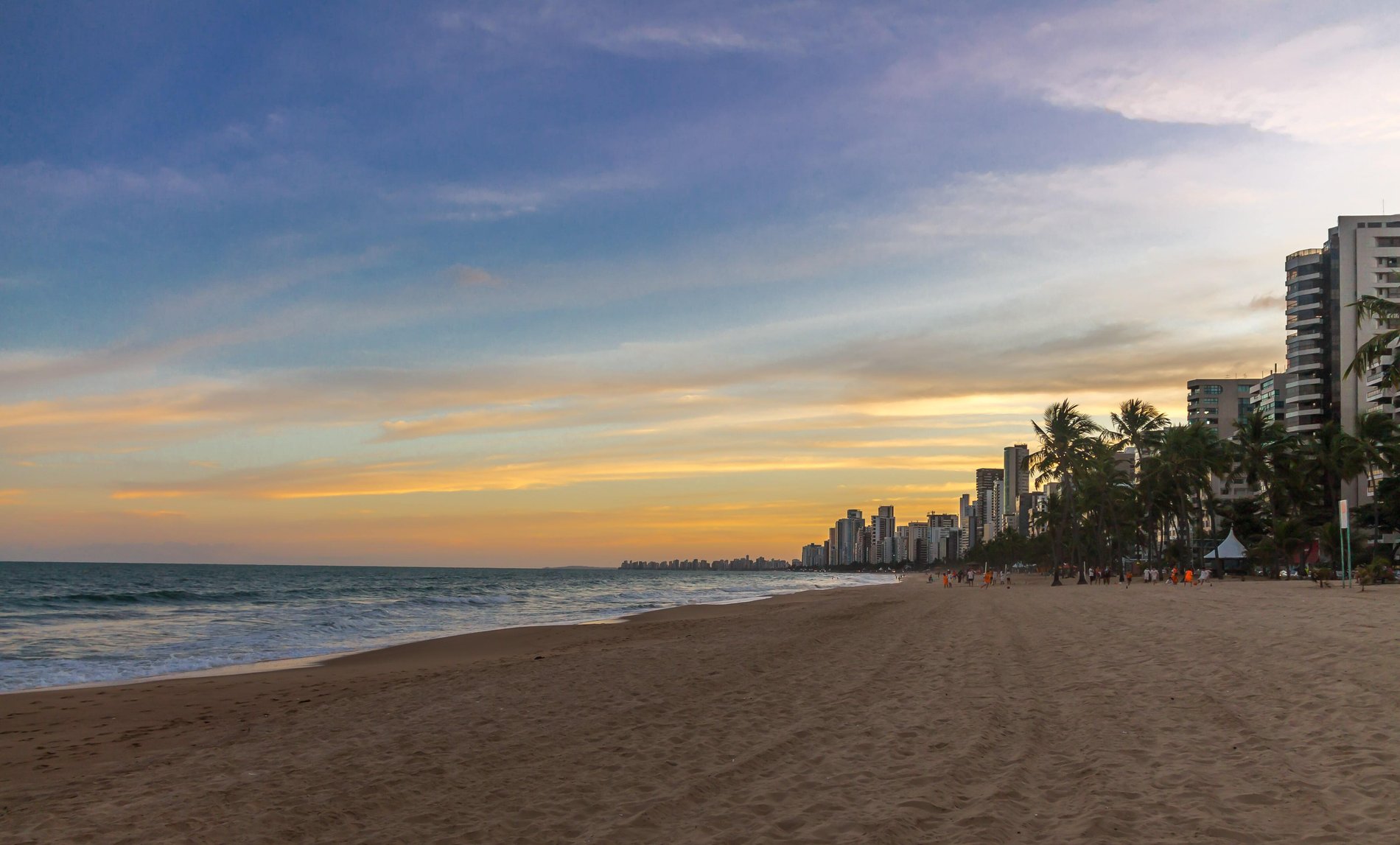 South America cruises: Best cruising experiences in South America
Get To Know The Music
Latin America has a rich variety of music, from the Nueva Cancion in Argentina and Chile, to the Samba and Bossa Nova of Brazil. The Tango has strong links with Buenos Aires, emerging in the late 19th century and retaining its place in contemporary Argentinian culture through bands such as Gotan Project Bajofondo Tango Club. Everywhere you go, your eardrums will resound with a different sound spilling out from a local bar or club, inviting you to move your hips and find your groove with the South American locals. Andean folk music is a slight but rewarding step away from the upbeat rhythms that tend to characterise the area. The songs date back to pre-Inca times, and tend to be gentler and more sombre.
Taste the local cuisine
The culinary classics vary across different nations along a cruise to South America, but all are sure to send your taste buds spinning. Treat yourself to some ceviche in Peru or Ecuador, a raw fish consisting of seafood soaked in citrus and spice and wash it down with a tart pisco sour. There is also always the speciality option of guinea pig to feast on, but fewer tourists tend to choose that! On the menu in Brazil is Feijoada, the national dish of bean and meat stew. Other options include Moqueca seafood stew, Picanha meat and Pao de Quéijo cheesebread. The Argentinians particularly enjoy their meat and have perfected the art of grilling beef. A slightly more odd but intriguing refreshment, particularly in the Andes region, is the bitter Maté tea. The Colombian national dish is Bandeja paisa, and is a mélange of sausage, beans, pork, avocado, egg plantains and rice. As you cruise around South America you'll be able to try many of these cuisines!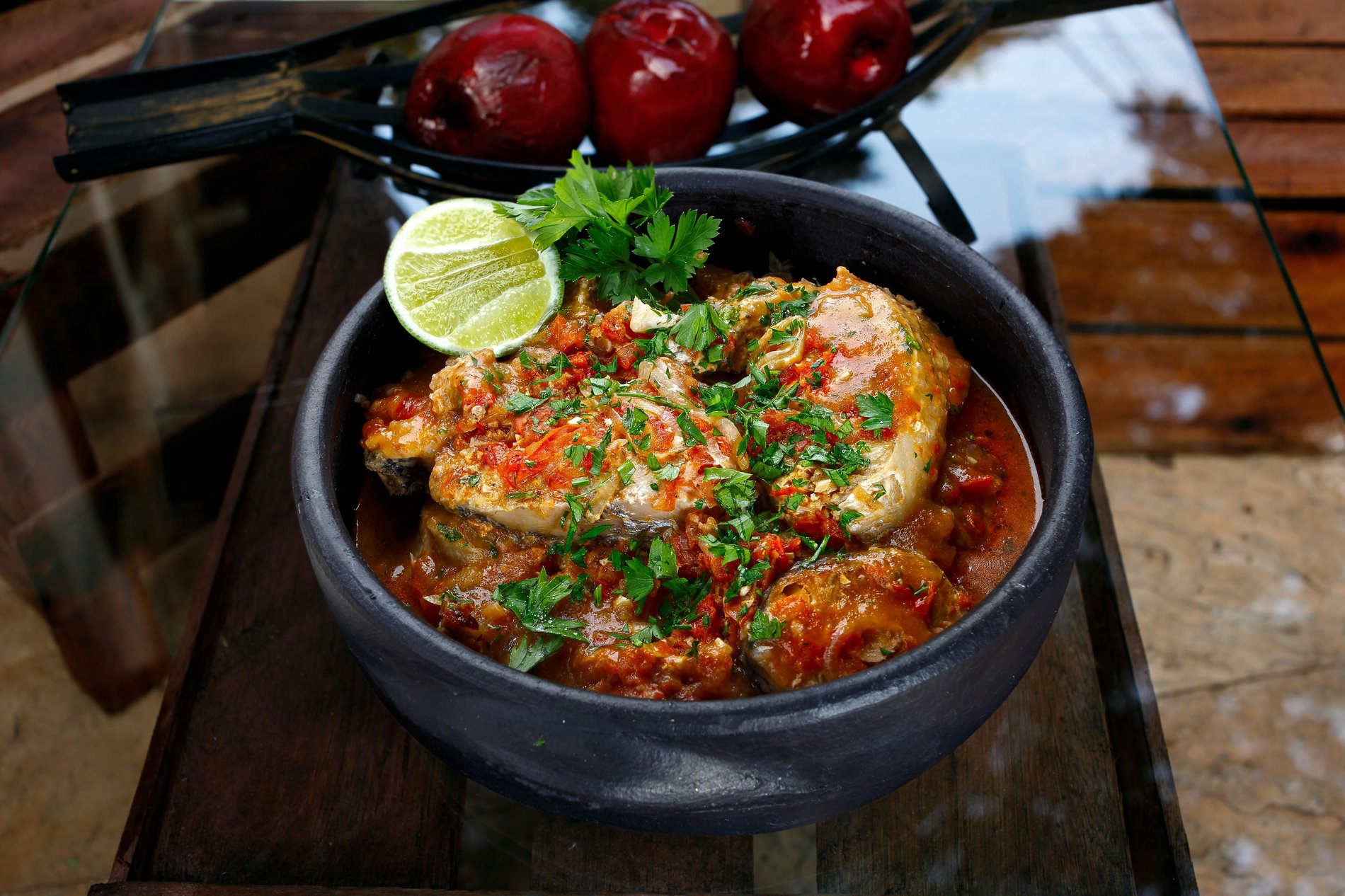 Discover the region's natural and archaeological wonders
From the dizzying heights of the Andes mountains, to the bitter glaciers of Patagonia, nature really has blessed South America with beauty. Brazil has rainforests and rivers galore, the most famous being the Amazon Rainforest which is accessible on some cruise lines from the port of Manaus. Some South America cruise itineraries also offer excursions to the exhilarating Iguazu Falls, which straddle Argentina and Brazil. Peppering the coastline down to Patagonia are lakes and Chilean fjords, while the Argentine side offers the Colorado and Barrancas rivers. Let's not forget Machu Picchu, the 15th century Inca citadel cut through by the Urubamba River. Following the Inca trail up to the top will unveil the majestic ruins with crumbling baths and ancient temples.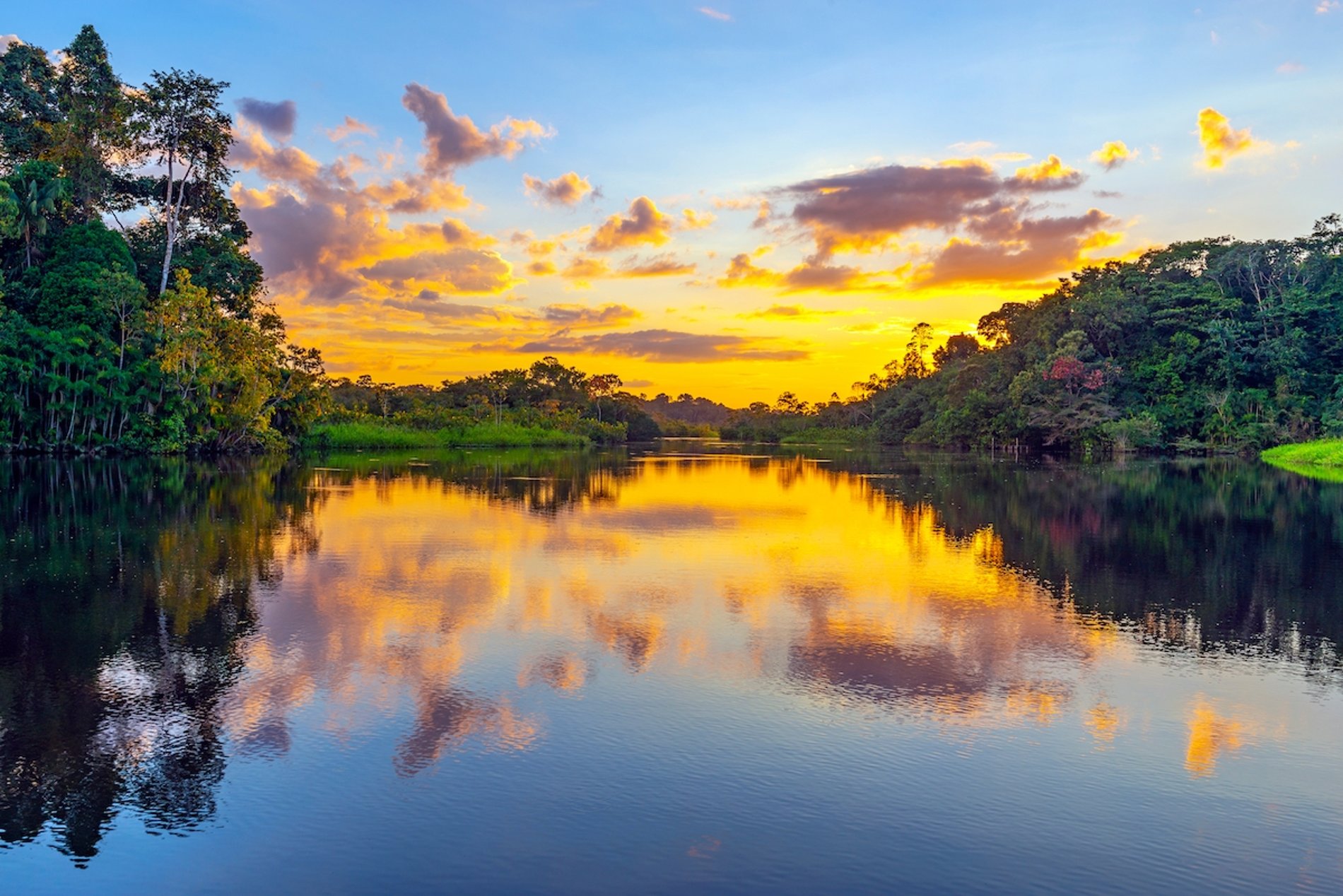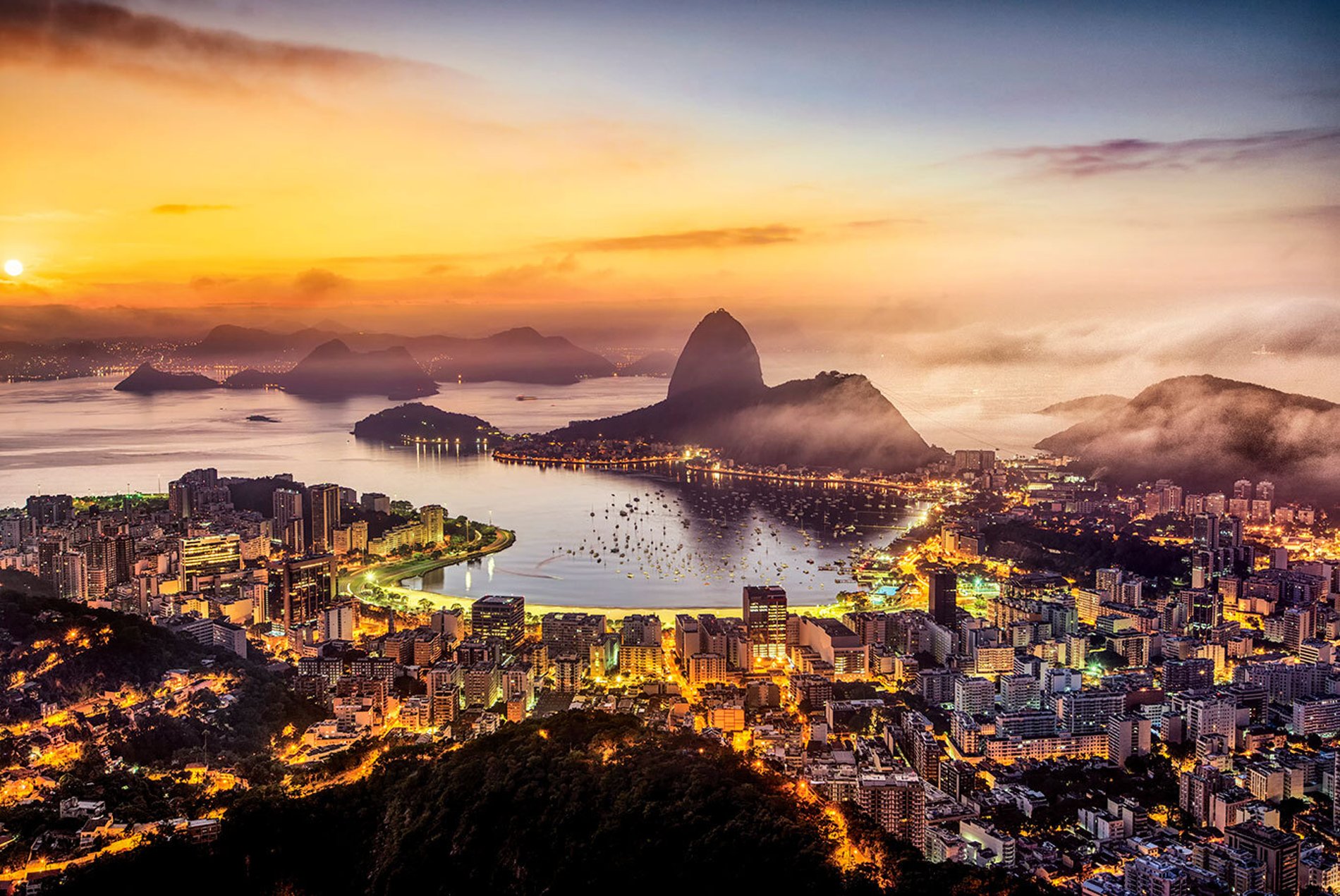 Rio is an intoxicating city of sun, samba, football, food, beaches and Bossa Nova.