Search for your ideal Cruise
Ocean Cruising in Rome, Italy
The Eternal City of Rome is often spoken of as one of the world's finest capital cities – and with good reason. Its long, incredible history dates back to 753BC and a glance across its amazing cityscape reveals bountiful treasures just begging to be explored. Yet a visit to Rome offers more than a chance to do some sightseeing, it is an opportunity to live that famous Roman saying: 'La Dolce Vita'. Lounge in piazzas, sup an espresso and dash between trendy bars in the early evening – life doesn't get much sweeter than this.
Why cruise Rome
Rome is one of the premier ports on a Mediterranean cruise. The capital's port provides access to the city's countless historical and cultural sites and attractions, from the world-famous Colosseum, Sistine Chapel and Trevi Fountain to a wealth of baroque palaces churches, Renaissance palaces and first-class museums. Rome also acts as a gateway to the rest of Italy and Europe's amazing cities on a Mediterranean cruise, including Naples, Florence, Barcelona, Marseille and Palma de Mallorca. Countless cruise lines offer Mediterranean voyages to and from Civitavecchia, including Royal Caribbean, MSC Cruises, Celebrity Cruises, Princess, Norwegian Cruise Line, Azamara and Oceania Cruises.
find your perfect cruise
What to see and do in Rome
Colosseum
It doesn't feel possible that a structure as advanced and impressive as the Colosseum could date back to 70AD – but somehow it does. Once the arena of gladiators and performers, its bloody past lingers in the air, but it's the well-preserved architecture that really takes your breath away. Make sure to visit with a guide (either through an excursion or your own booking) to really bring the history to life and, more importantly, to help skip the queues. And, yes, someone shouting lines from Gladiator is to be expected.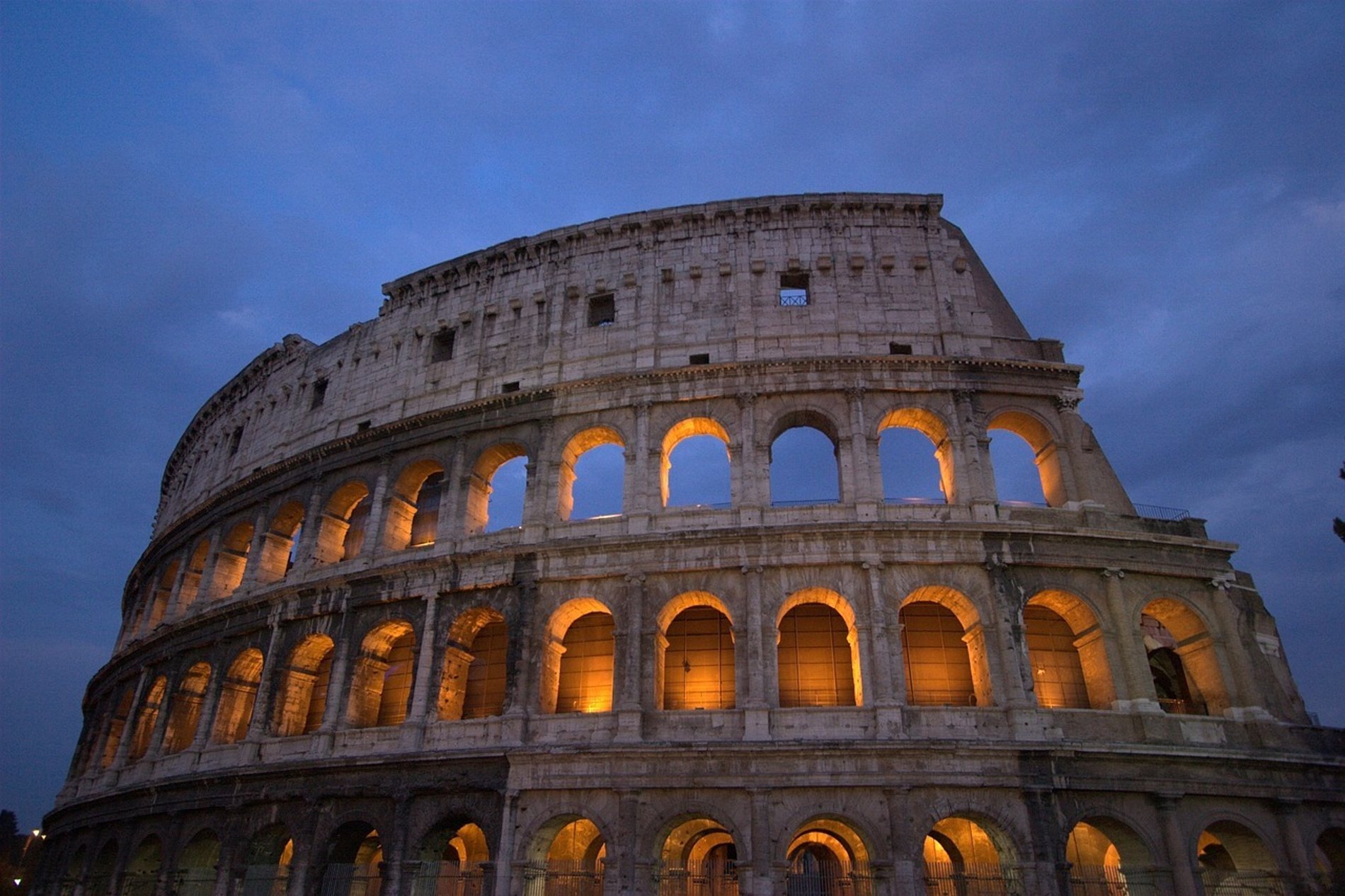 Trevi Fountain
Throw a coin over your left shoulder with your right hand into the Trevi Fountain and one day you'll return to Rome. It's a simple tradition but one that draws flocks of tourists to this baroque treasure (gleaming white galloping horses and powerful Gods abound) every year – and raises €1.5 million a year for a local catholic charity. Plus, film buffs will recognise it as the setting from the iconic fountain scene in Federico Fellini's 1960 masterpiece La Dolce Vita.
Vatican City
The world's smallest country is found in the heart of Rome and has been the seat of the Papacy since 1377. Although the queues of tourists may put you off, stick with it and you'll be treated to some of Rome's most treasured works of art. None more important, of course, than the Sistine Chapel – home to Michelangelo's iconic painted ceiling – but make sure to find time for a tour of the Vatican Museums where you'll find works from the likes of Caravaggio, Raphael and Leonardo da Vinci.
Need to know when travelling to Rome
Getting around in Rome
You are not short of options to make the journey from Civitavecchia to Rome. Most cruise passengers will choose to take a paid excursion with their cruise line, who will provide transport into the city as part of the cost. Looking to make your own way? Take a bus into the city (60-80 minute journey) or the train for a reasonable €5 one-way for a slow train, or pay a little more for a quicker Inter-City train. Be warned though, the walk from the port to the station (although quite pretty) could take you a solid 30 minutes depending on how far out you are docked. When in Rome, taxis typically operate from ranks. Day passes for buses and the metro are available at machines and some stores.
When to go to Rome
The best months to visit Rome during Mediterranean cruise season are April and May, with July and August being extremely hot and crowded. The city is very busy during big religious events such as Easter, but has a great atmosphere.
Currency
Italy uses the euro. You will find ATMS and Bureau de Change outlets dotted around the city.
Visas
If you hold a British Citizen passport, you don't need a visa to enter Italy.