Funchal
Often referred to as the 'Pearl of the Adriatic', the island of Madeira boasts a subtropical climate, lush gardens, flower-filled landscapes and superb wine. Cruise ships sail into its capital, Funchal, a beautiful city backed by hills and with a historic old quarter. There's plenty to keep cruise passengers occupied in Funchal itself, but you can choose to venture further afield and explore the rest of what the island has to offer. A favourite of Winston Churchill's, those who visit and get a taste of Madeiran life (and its delicious sweet wine) will no doubt find themselves, like Churchill, wishing to return again and again.
Why cruise Funchal
Often dubbed the Garden Island, Madeira is a dream destination for horticulturalists and nature lovers alike. The verdant landscape is awash with subtropical plants and flowers, and the archipelago is also renowned for its delicious Madeiran wine, seafood and subtropical climate. Cruise ships dock in the capital, Funchal, where cruise passengers will get to explore the market town, tour the island's botanical gardens and if they have time, visit the fishing village that inspired the late Winston Churchill to paint its beautiful surroundings.
find your perfect cruise
What to see and do in Funchal
Funchal Old Town
Start off your sightseeing tour in the heart of Funchal, the old town of Zona Velha. Its picturesque streets, blossoming with bougainvillea and jasmine, are lined with cafes, restaurants and bars. Stroll along the wonderfully vibrant and characterful Rua de Santa Maria and admire the beautifully painted doors, part of a local artists' initiative.
Monte
Take a cable car 1,837 feet above sea level to the hillside suburb of Monte for unbeatable views over Funchal bay. Green-fingered enthusiasts will love the Monte Palace Tropical Garden, featuring 100,000 exotic plants from all over the world. Another highlight is the Church of Our Lady of Monte; reached via a flight of steps, it is the most important pilgrimage site in Madeira. Following this, enjoy a glass of the island's famed wine before braving the iconic wicker basket sledges, which date back to the early 19th century, back down to the city centre.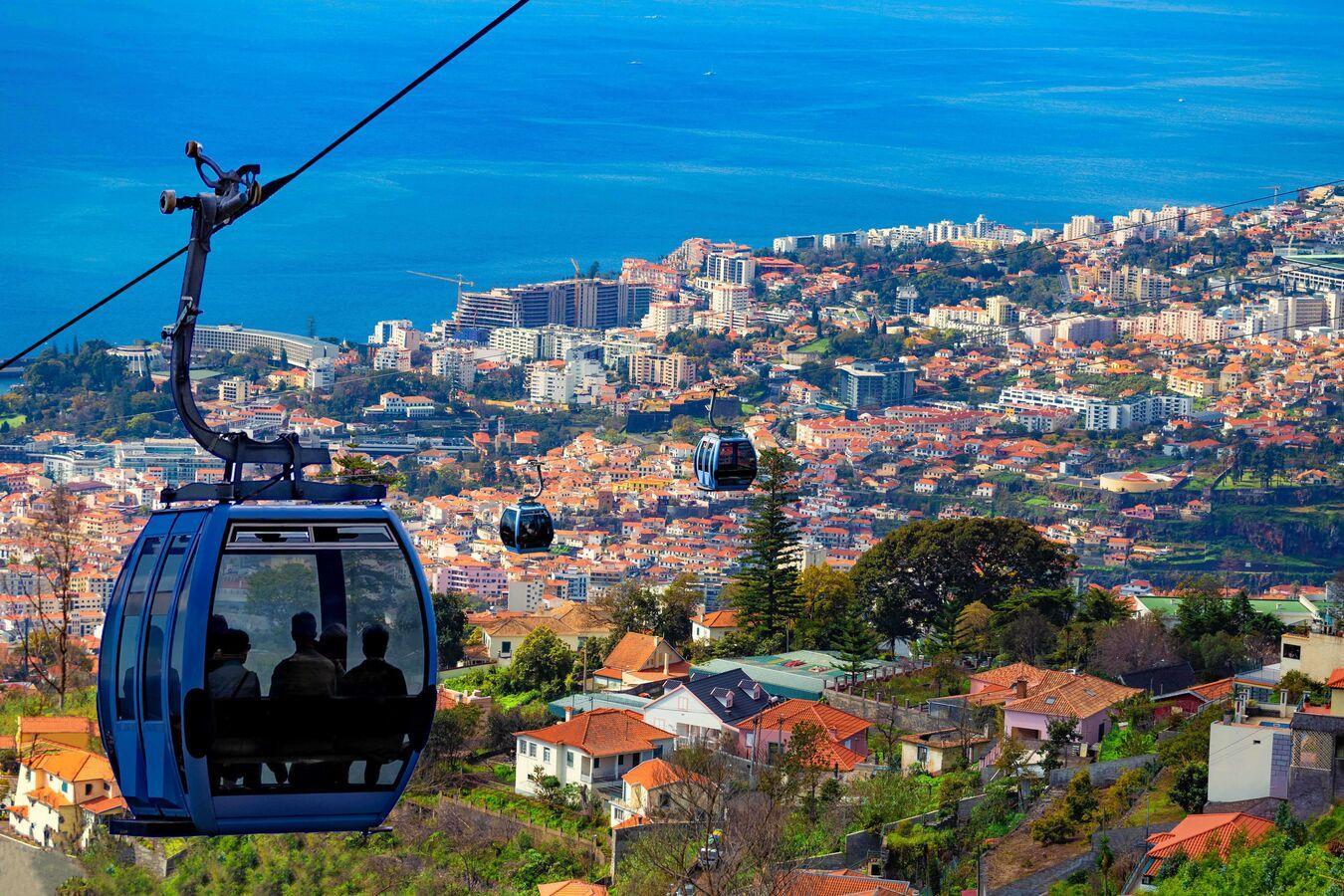 Madeira Botanical Garden
No visit to the island is complete without a trip to Funchal's famed Botanical Garden. With views overlooking the city, it is located on the Quinta do Bom Sucesso estate, which dates from 1881 and was created by the Reid family as their private park. Covering an impressive 80,000m² of land and home to a wide variety of plants, it is a horticulturalist's dream.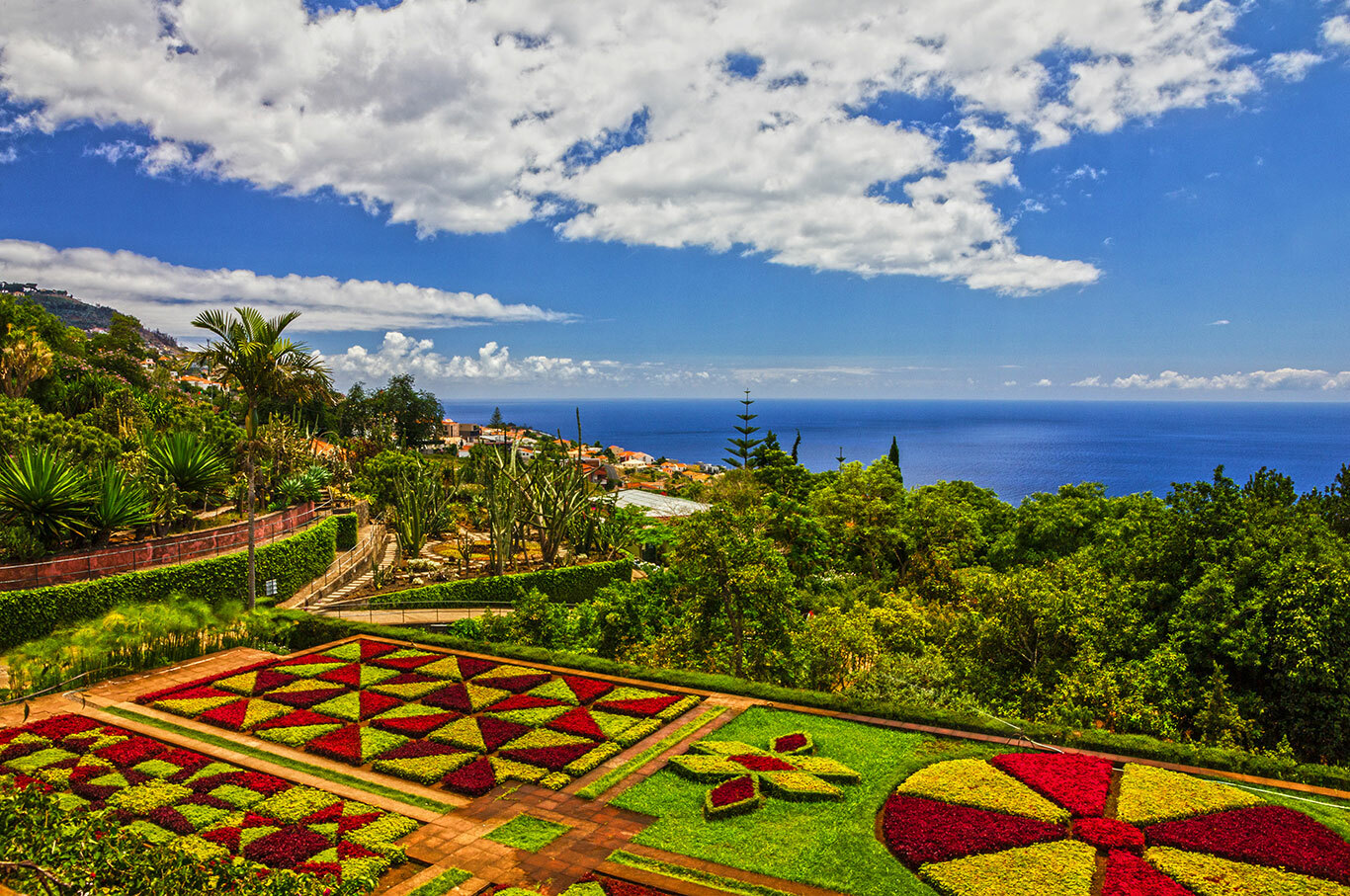 Câmara de Lobos
An old haunt of Winston Churchill's, who used to come here to paint, the fishing village of Câmara de Lobos is well-known not just for its famous visitors but also for its sensational seafood, which can be enjoyed in any of the restaurants on the harbour. For authentic maritime-inspired cooking combined with superb views of the bay, head to Vila do Peixe, where patrons get to pick the fish they want to eat, which is then weighed in front of them and cooked immediately on the grill.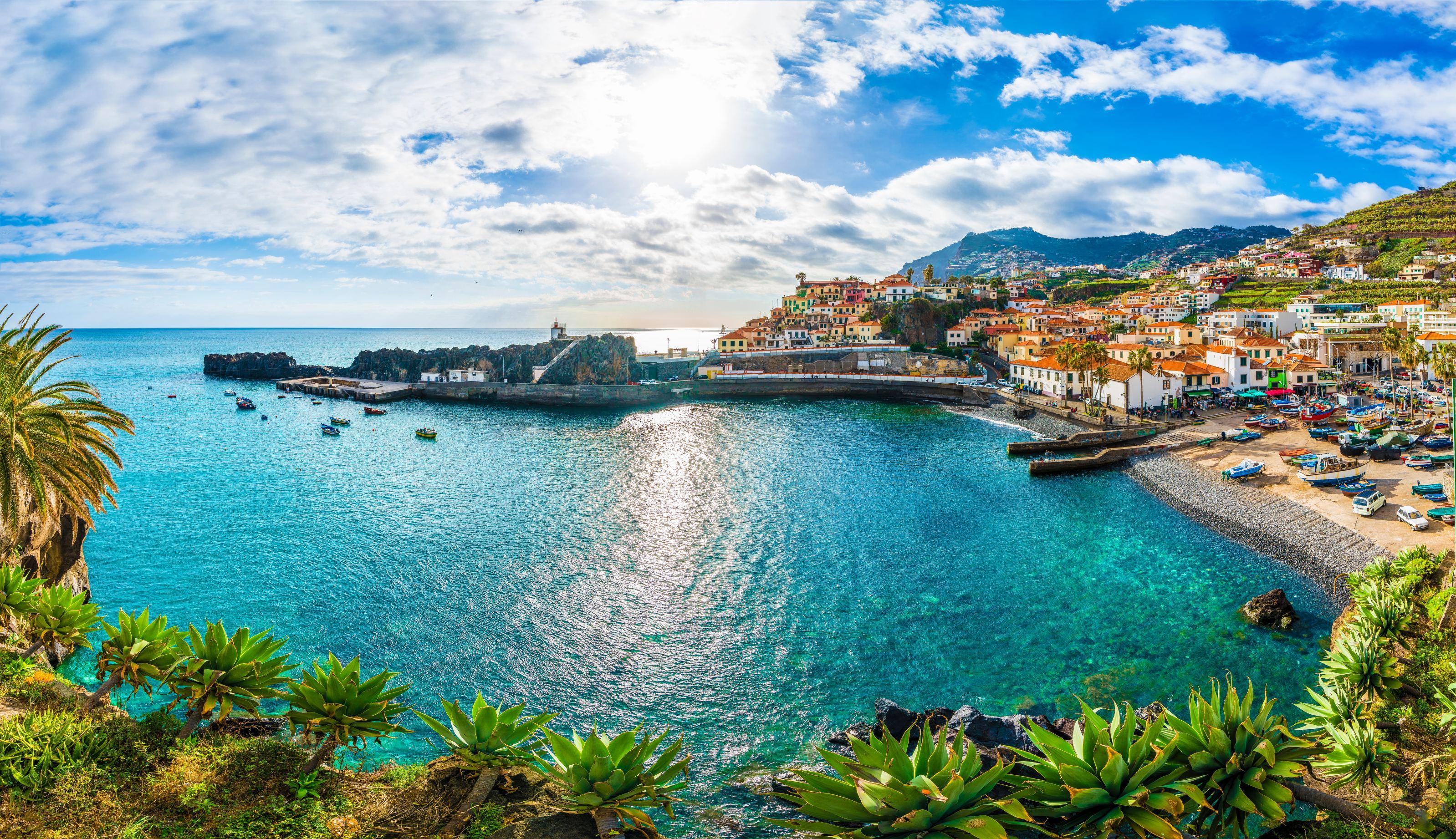 Need to know when travelling to Funchal
Getting around in Funchal
Cruise ships dock in the main harbour. The town's centre lies just a 20-minute walk away from the port. You can walk around the Funchal city centre, but as it gets steeper there are cable cars up to hilltop suburbs.
When to go to Funchal
The best time to visit Madeira is during the spring months, when the city's local flora is in bloom.
Currency
The currency in Funchal, Madeira is the euro. You can find various ATMs along the city.
Visas
If you hold a British Citizen passport, you don't need a visa to enter Portugal for less than 90 days.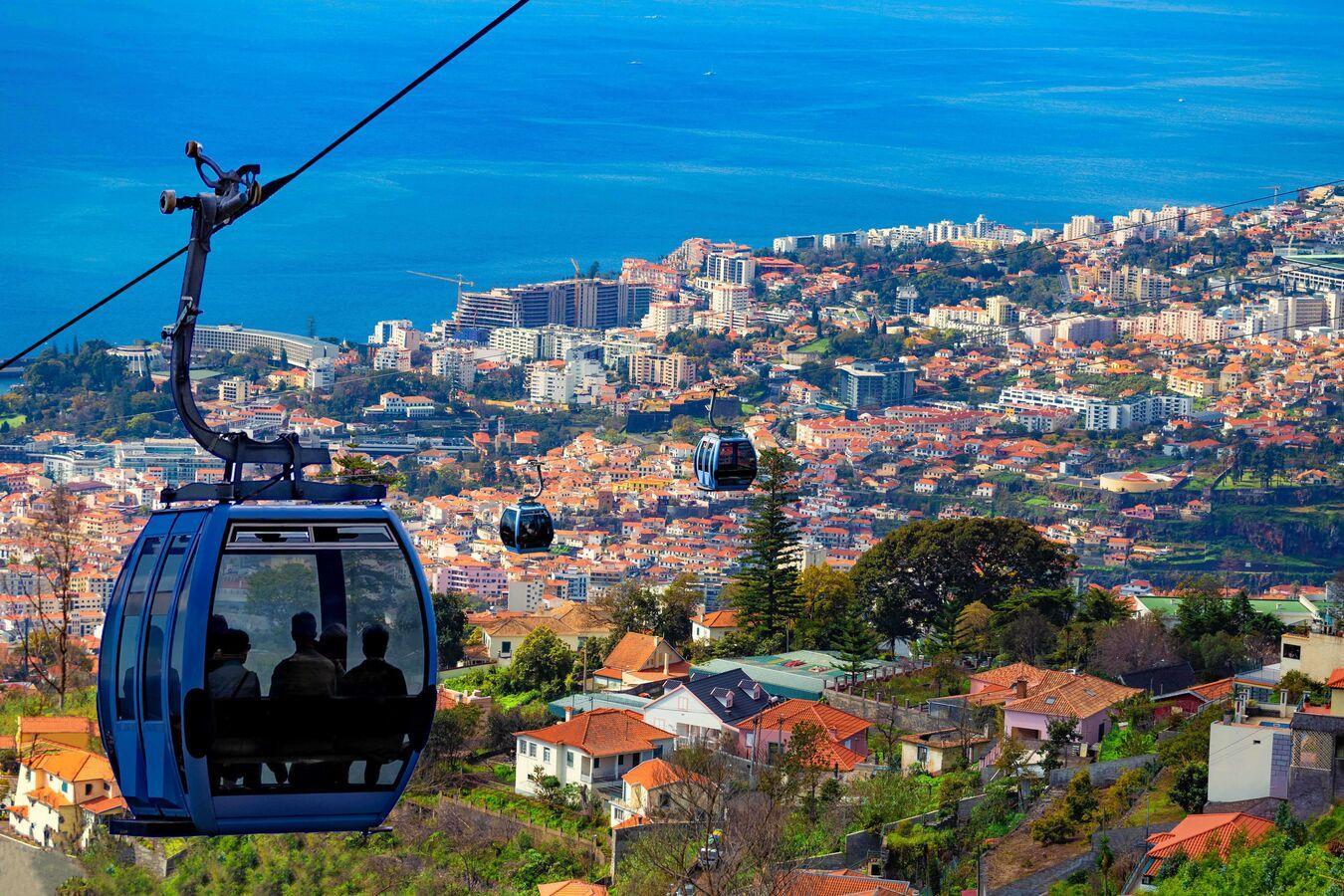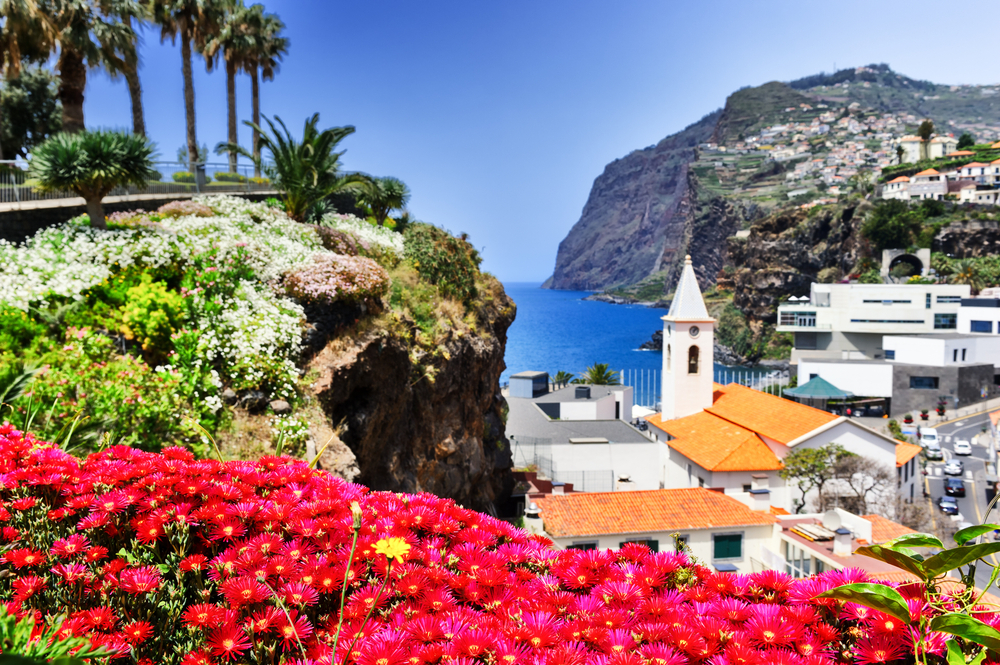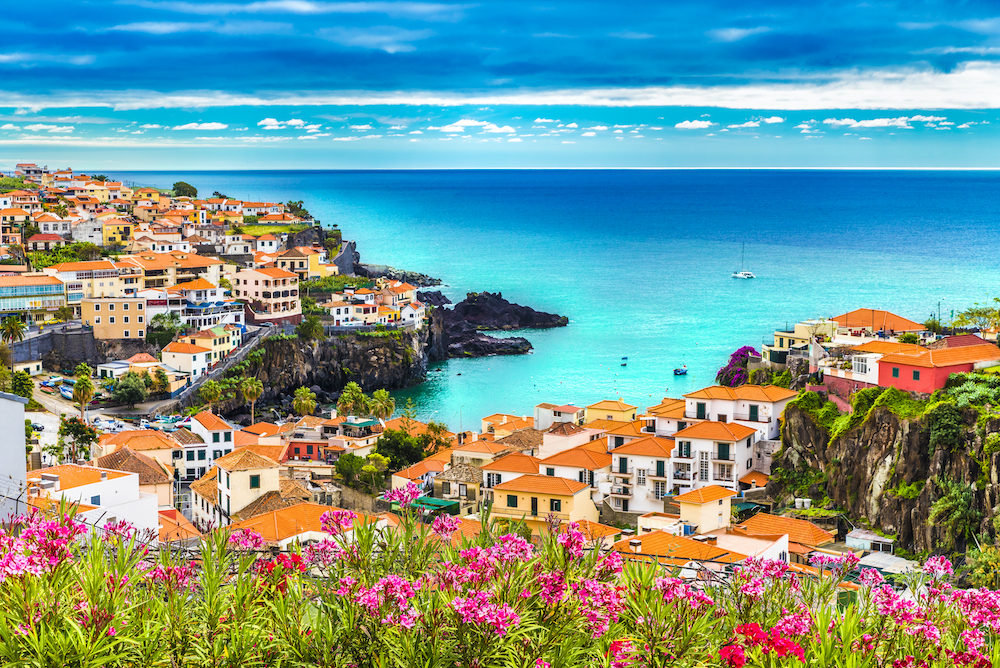 Portugal's territories like Madeira have also been left off the list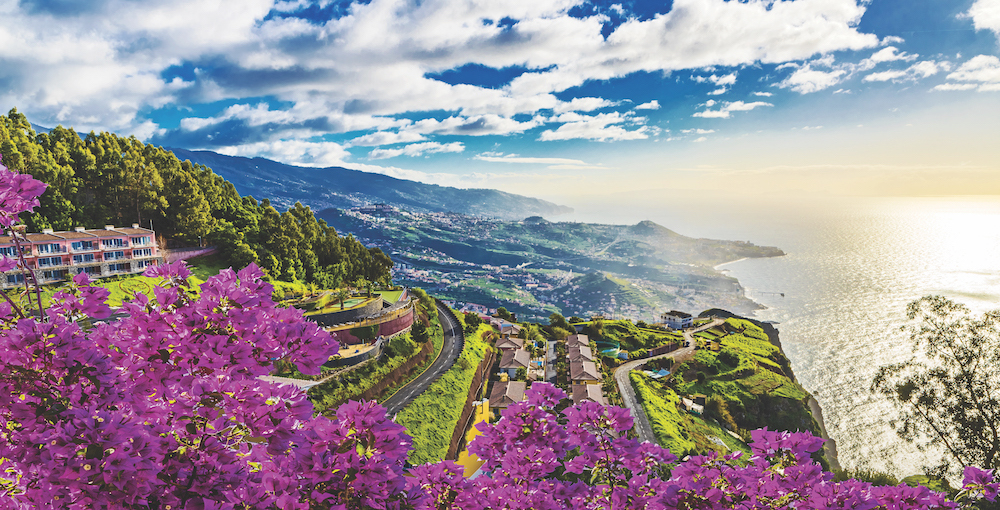 Beautiful Madeira in bloom