Ocean cruising in Portugal
Portugal cruises take passengers to the Iberian Peninsula on the far western reaches of the Mediterranean. Portugal is bordered by Spain and lapped by waters of the Atlantic Ocean. Portugal is a fantastic cruise destination, with the capital Lisbon one of the most stunning and cultural cities in the world and its coastline peppered with wine regions and beaches. Travel to Portugal and start your journey in Porto – home of Port wine – before heading south to vertiginous Lisbon. Portugal river cruises are also hugely popular along the Douro, enabling travellers to cruise Spain and Portugal.
Why choose Portugal cruises
Portugal cruises are world-class, with the country open to ocean ships on its western Atlantic coastline and river ships on its picturesque Douro valley. Food and wine is everything here, from fresh seafood sew and custardy pasteis de nata to sweet port wine and crisp Vino Verde so make the most of the culinary offerings when travelling to Portugal. Outside of the cities you'll medieval castles, the rugged hills of the Parque Nacional da Peneda-Gerês and the sun-bleached shores of the Algarve.
Find your dream Portugal cruise
Portugal cruises: Best places to visit in Portugal
Lisbon
When cruising to Portugal, jump ashore as soon as you can as there's so much to see in Lisbon, from Praça do Comércio, one of the world's most majestic squares, to the Moorish district of Aflama, with a narrow maze of streets, picturesque houses and fado restaurants where life still revolves around grocery stores and cellar-like tavernas. The imposing San Jorge Castle crowns Lisbon's eastern hill above, in fact, there are seven cinematic hillsides overlooking Lisbon's maze of white domes, terracotta roofs and gilded emporiums. A 40-minute journey on the No 28 tram covers sights including São Vincente de Fora Church, the city's cathedral and Portugal's parliament building, in the former São Bento Convent. Tickets are cheap and can be bought at the stops.
Porto
Cruise Porto, Portugal to discover more about this historic coastal city than its sweet namesake export. Set on the river Douro, Porto is a cinematic experience, as you approach a jumbled colourful harbour dotted with stately bridges connecting frozen-in-time streets and domed basilicas. While the Unesco listed neighbourhood of Ribeira is famed for its thriving foodie scene (pick up a pastéis de nata while you're there) across the Dom Luis bridge you'll find the famous port houses of Vila Nova de Gaia. Highlights of the alley-woven city include the gilded Baroque São Francisco Church with its lavish interiors and the gothic-cum-art nouveau Livraria Lello bookshop with its iconic red staircase and stained-glass windows said to have been the inspiration for Hogwarts.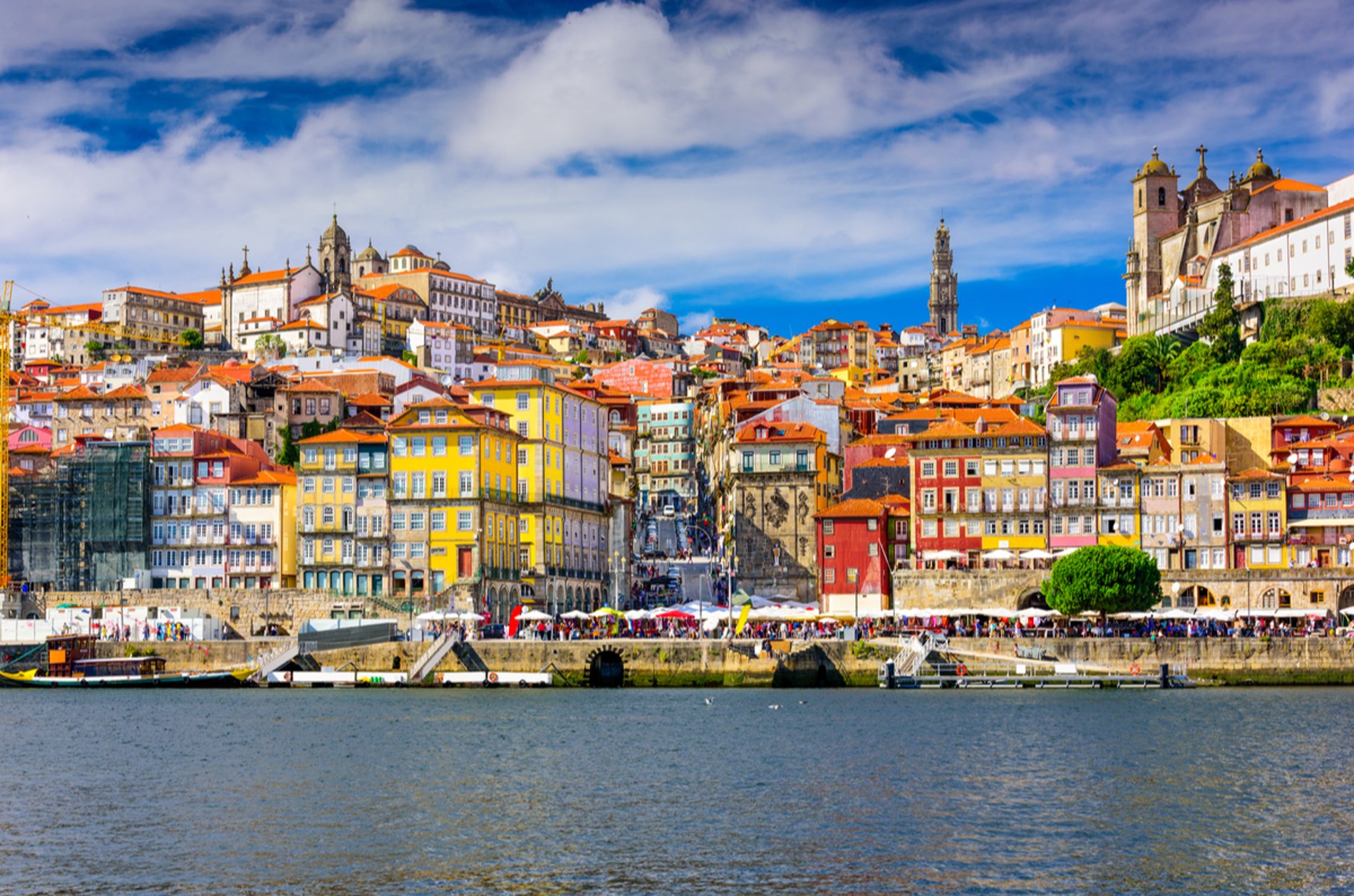 Vila Nova de Gaia
Across the bridge from Porto's Unesco-listed Ribeira lies the hub of the port wine industry, nestled on the south bank of the Douro and continuing down the coast - the perfect stop-off on Portugal river cruises. The area is an oenophile's paradise of wine bars, shops, cellars and tasting rooms, with most great cellars offering tours and tastings. Come to Vila Nova de Gaia to immerse yourself in port and visit world-famous Taylor's Port, Sandeman, Graham's and charming Quinta da Noval. Being on the coast, Vila Nova de Gaia also has lovely sandy beaches like Praia da Madalena, and is lined by the Cais de Gaia, a waterfront road peppered with cafes and restaurants and the perfect place for that iconic Porto photo.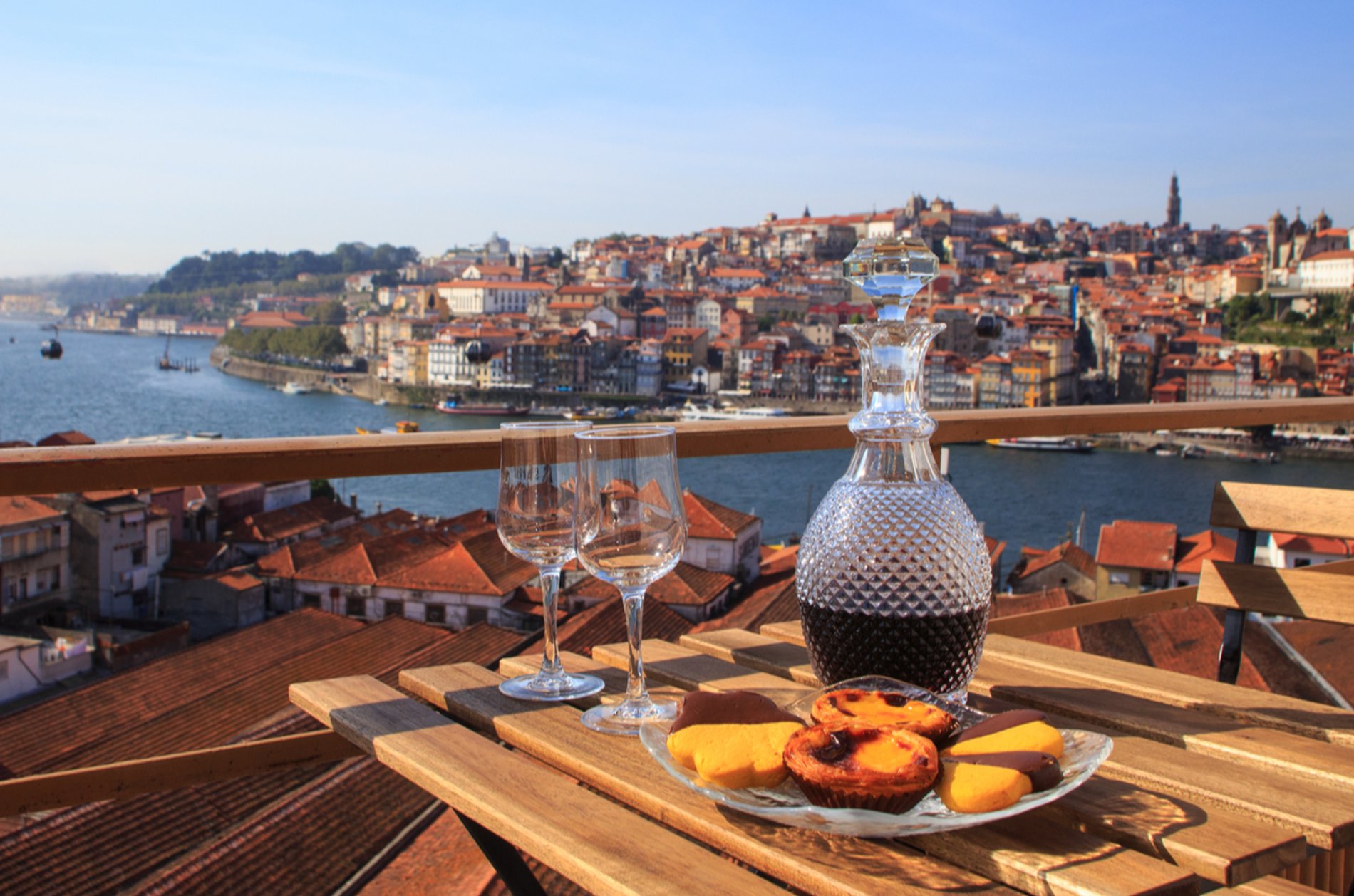 Sintra
When on a cruise around Portugal, daytrippers from Lisbon will want to head to Sintra, 30 kilometres northwest of the city centre and an easy train ride from Lisbon's Rissio station. Unesco-protected Sintra is a stunning resort town in the foothills of the Sintra Mountains, its most iconic site the mustard-yellow Palácio da Pena perched on a clifftop. Start in the old town with a visit to the Moorish- and Manueline-style Sintra National, known for its two chimneys. The palace was once the summer retreat of the Portuguese royal family, so allow plenty of time to explore its grand halls, saloons and ancient battlements. Make sure to also climb (or shuttle) to the fairytale Palácio da Pena, surrounded by woodland and offering lavish interiors and cinematic views.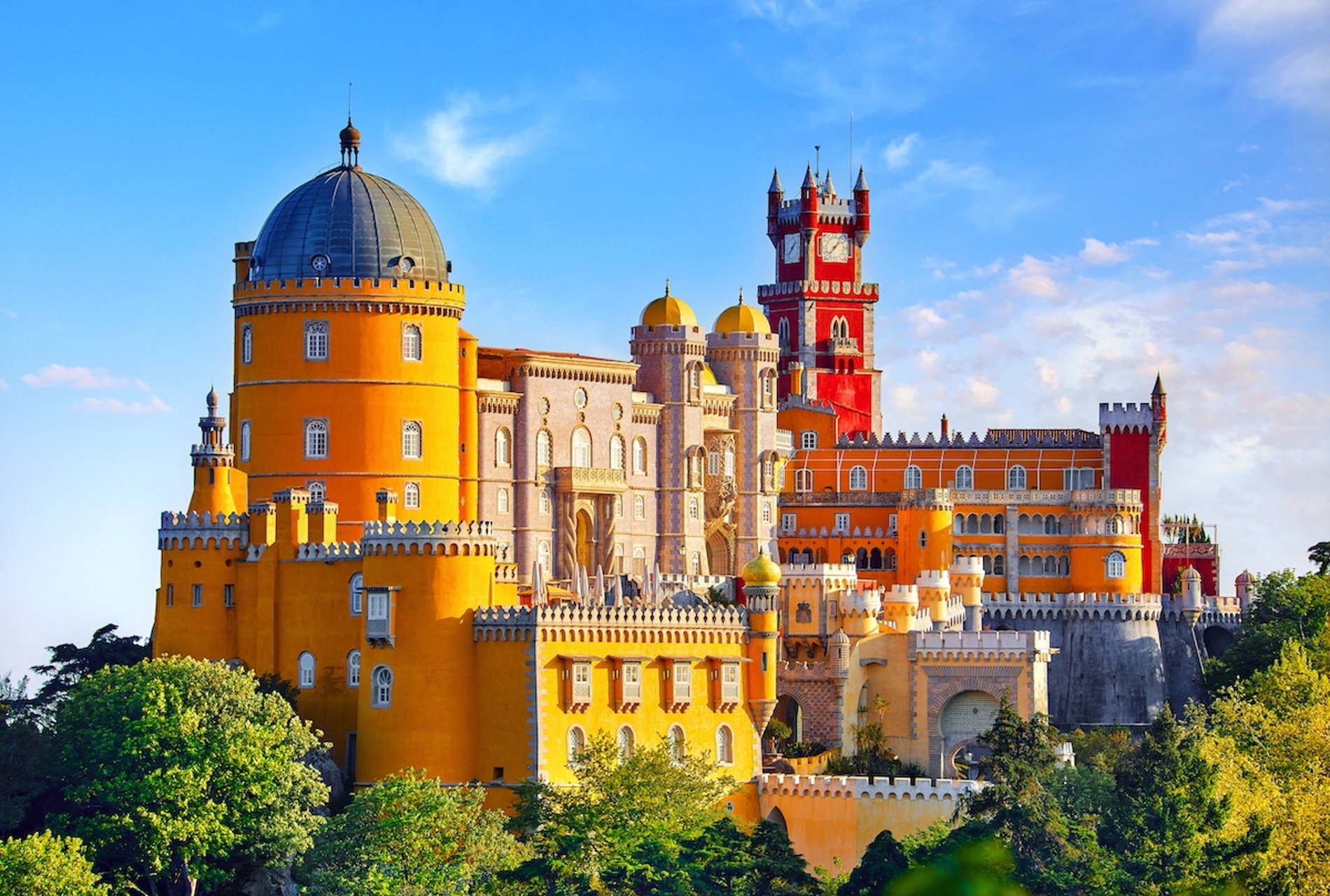 Cascais
Lisbon isn't often thought of as a beachy city, but 20 miles from the city cruise guests will be greeted with the white sands and coastal scenery of the Portuguese Rivera. One of the most beautiful spots is the pretty fishing village turned beach hotspot, Cascais. The village is all palm trees, promenades, dramatic natural scenery and luxurious former residences from its 19th-century heyday as the nobility's summer retreat (visit the Casa de Santa Maria). Today the town is full of illustrious heritage and has a fantastic historic centre with cobbled streets, fort and museums such as the Castro Guimaraes Museum and the Parque Marechal Carmona. Cascais' marina also hosts events including the world-famous America's Cup.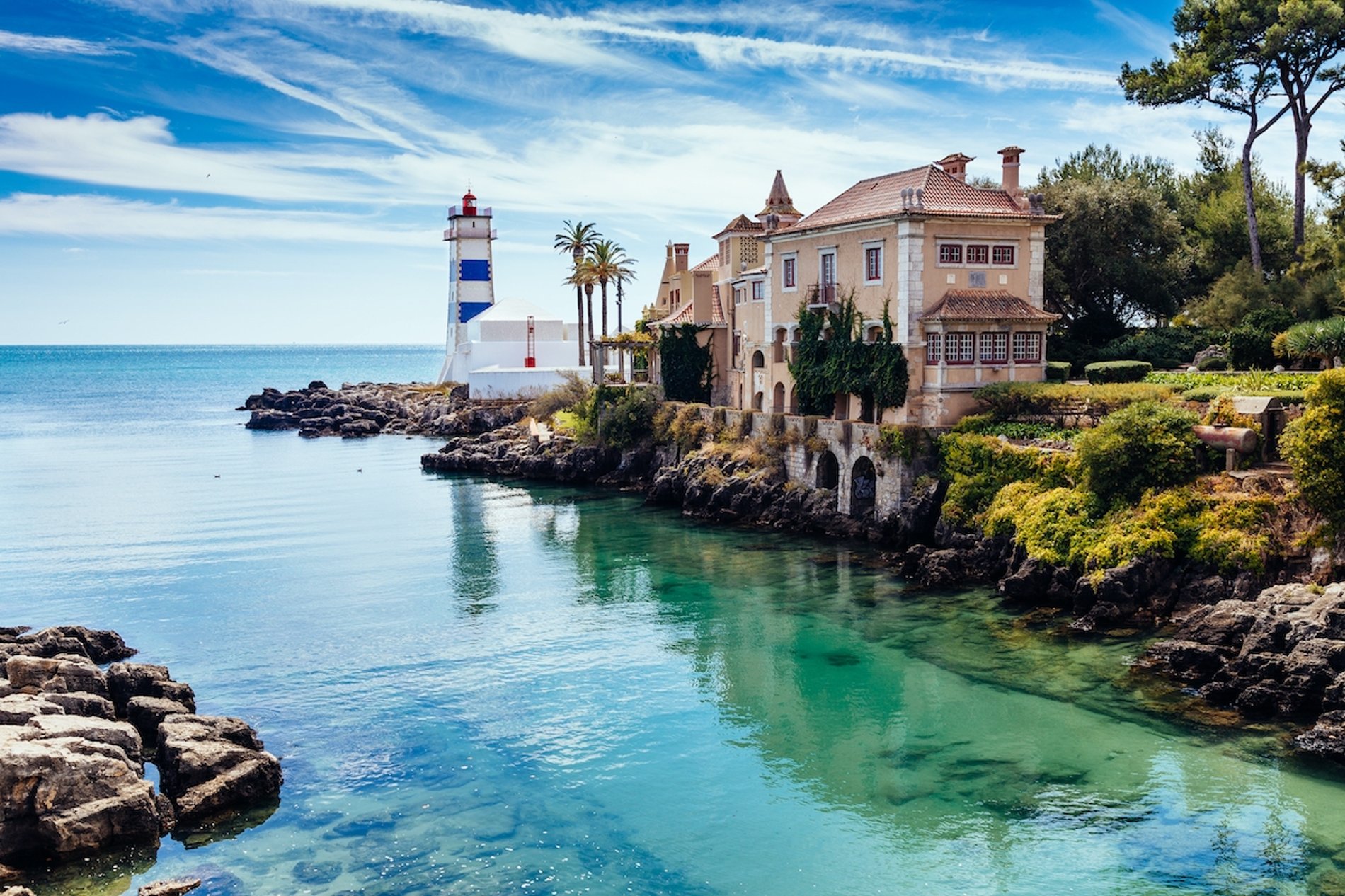 Évora
If your Portugal cruise stops at Lisbon then for a fantastic day trip head to Évora, the capital of the Alentejo region and a Unesco World Heritage Site. The city was chosen by the kings of Portugal in the 15th-century to serve as their royal residence, which subsequently led to its development as a cultural and historical centre. Evora today is packed with 16th- and 18th-century architecture as well as the ancient Roman Temple of Évora (also known as the Temple of Diana) and Gothic 12th-century Cathedral of Evora and the Baroque Igreja de São Francisco with its collection of royal skeletons – all must-see sights. The town is also home to the Museu de Évora with more than 20,000 objects from art to Roman artefacts.
Pinhão
Pretty little Pinhão is a charming town in the heart of Portugal's wine country and a popular stop on Duoro river cruises. Surrounded by sweeping hillsides and terraces of port wine and Vino Verde vineyards, the town is perfect for a day trip either as part of a Portugal river cruise or a trip from Porto. Visiting Pinhão is all about chilling out, eating and drinking and exploring charming sights like the charming train station with its hand-painted tiles (or azulejo) depicting the grape harvest. Pinhão is also a fantastic base for exploring the many surrounding vineyards and enjoying tours and tastings, for instance at nearby Quinta do Bomfim, Quinta da Foz and Quinta da Roêda.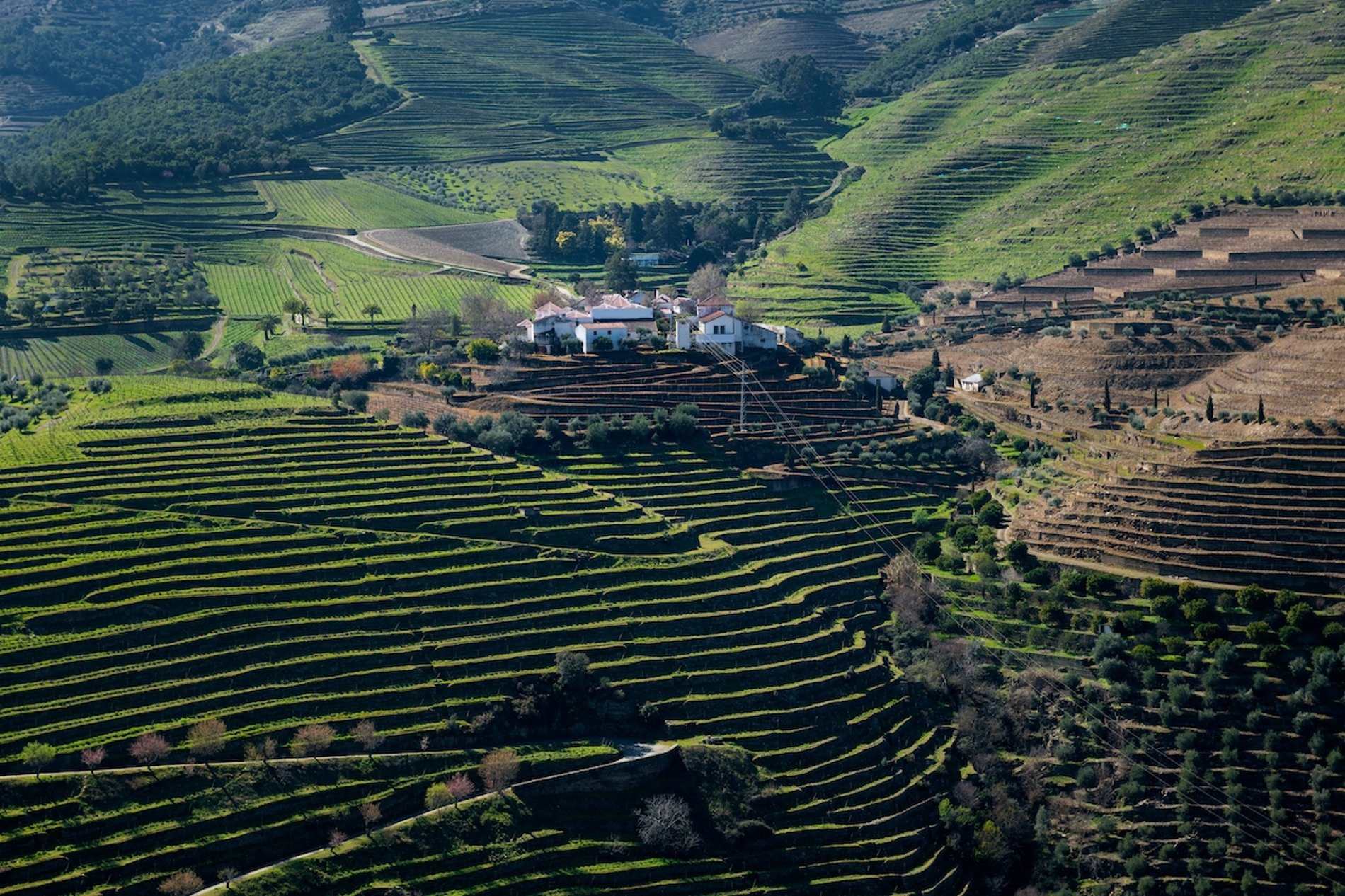 Guimarães
Guimarães is the oldest city in Portugal and possibly the best day trip from Porto. Located in northern Portugal, the city is a Unesco World Heritage Site and full of medieval and historical buildings and castles, so many in fact that the town feels like an open-air museum. Guimarães is a treasure trove of palaces and well-preserved medieval buildings, like the hilltop Guimarães Castle – an imposing 10th-century fortress – and the resorted Dukes of Bragança Palace, a leafy medieval estate built in the style of a French chateau. Inside the Dukes of Bragança Palace visitors will find a fascinating museum of weapons and tapestries.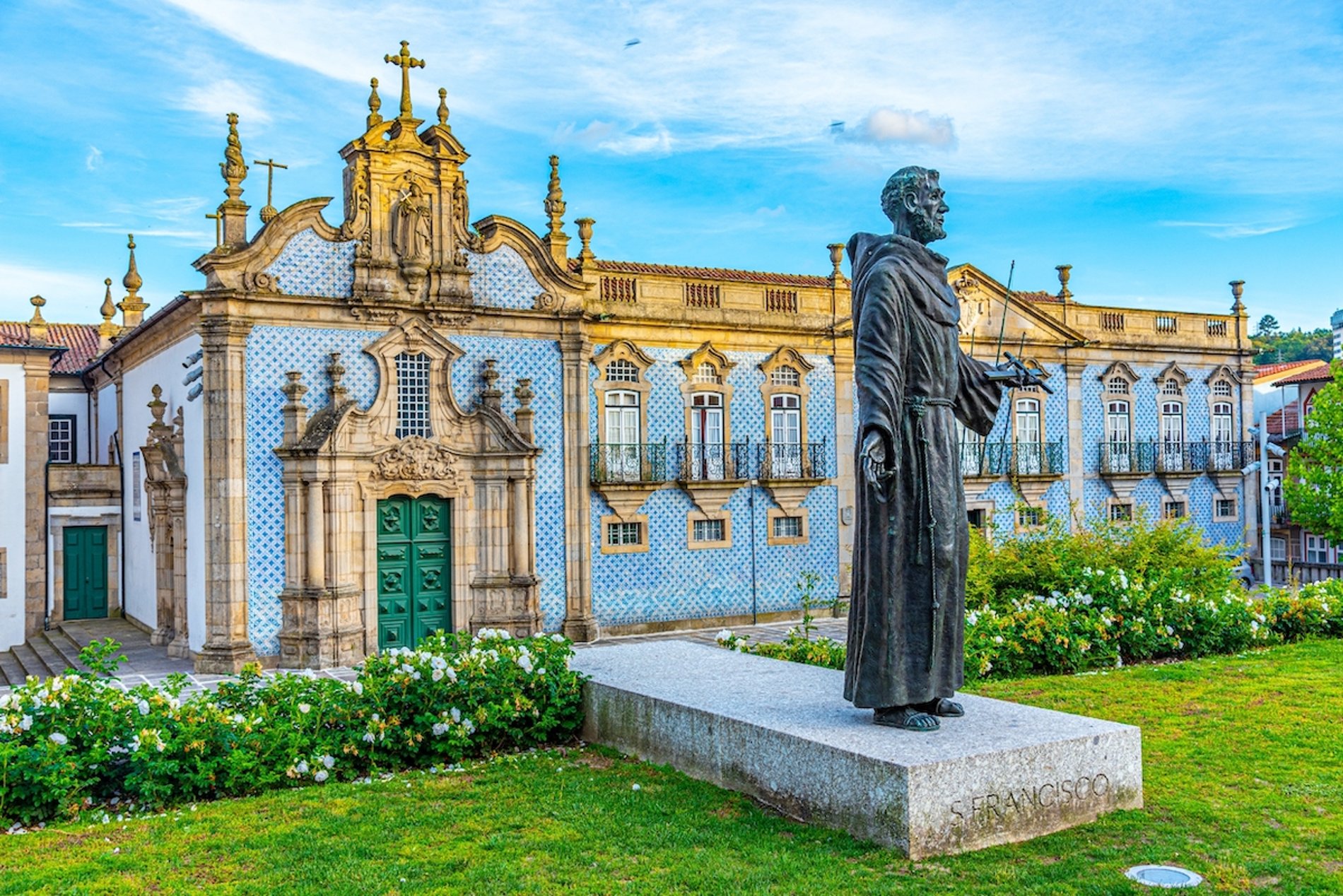 Iconic ports
Portugal cruises: Best things to do in Portugal
Extend your stay
Portugal is a fantastic and diverse country, but its coastline only has two major cruise ports – Lisbon and Leixoes. The south of Portugal and the Algarve have beaches, golf courses, fantastic coastal towns and are a great pre- or post-cruise destination.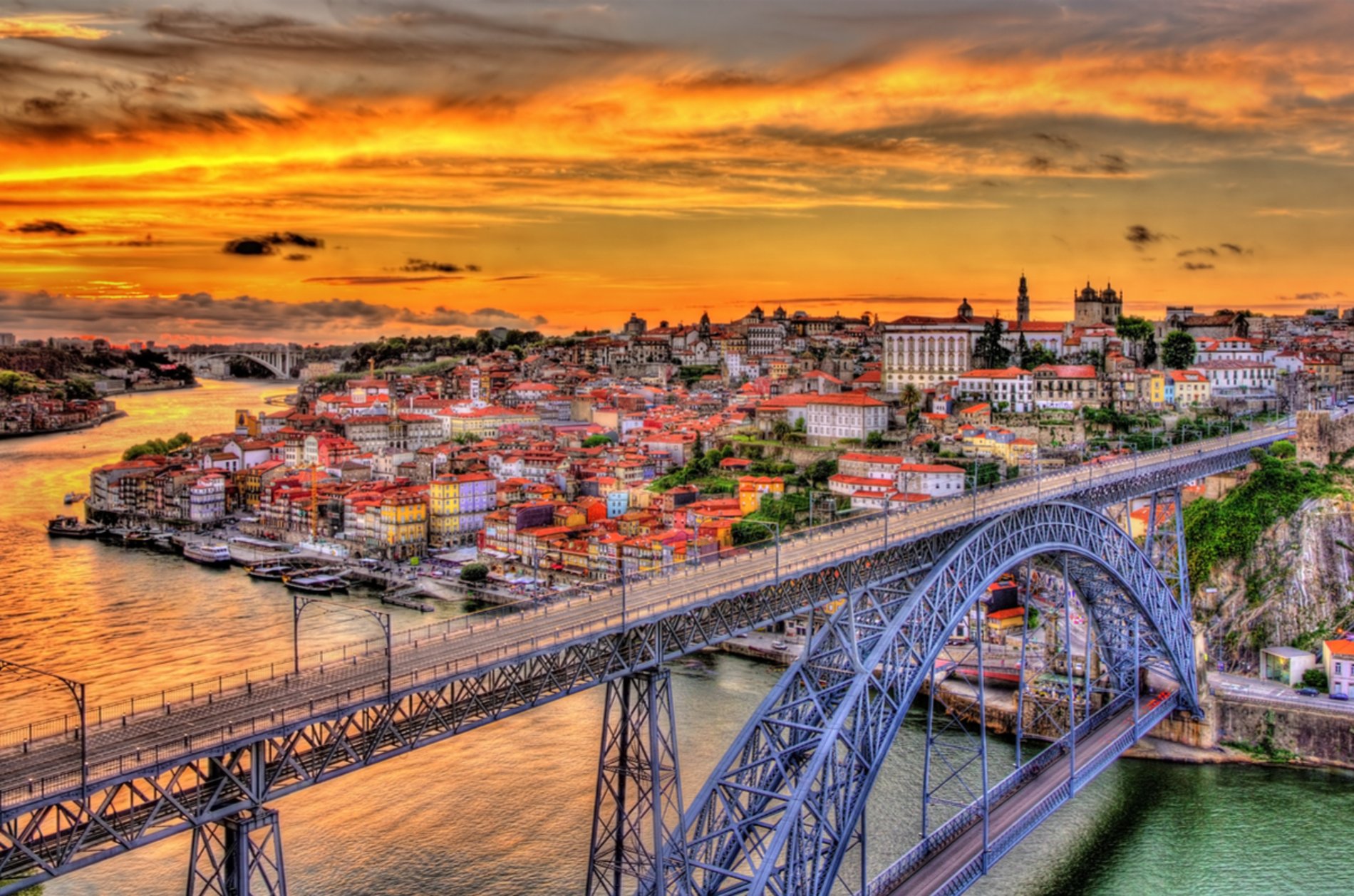 Explore its charming towns
Both Porto and Lisbon offer some fantastic day trips for cruisers to charming little towns packed with stunning architecture. Top picks include Amarante, Braga and medieval Sortelha.
Drink and eat
Portugal has one of the best food and wine scenes in the world, so it's worth skipping food on board your cruise ship and arriving hungry. Along with the famous port and pastéis de nata you should also try sardinhas assadas (grilled sardines) and porco preto (pork).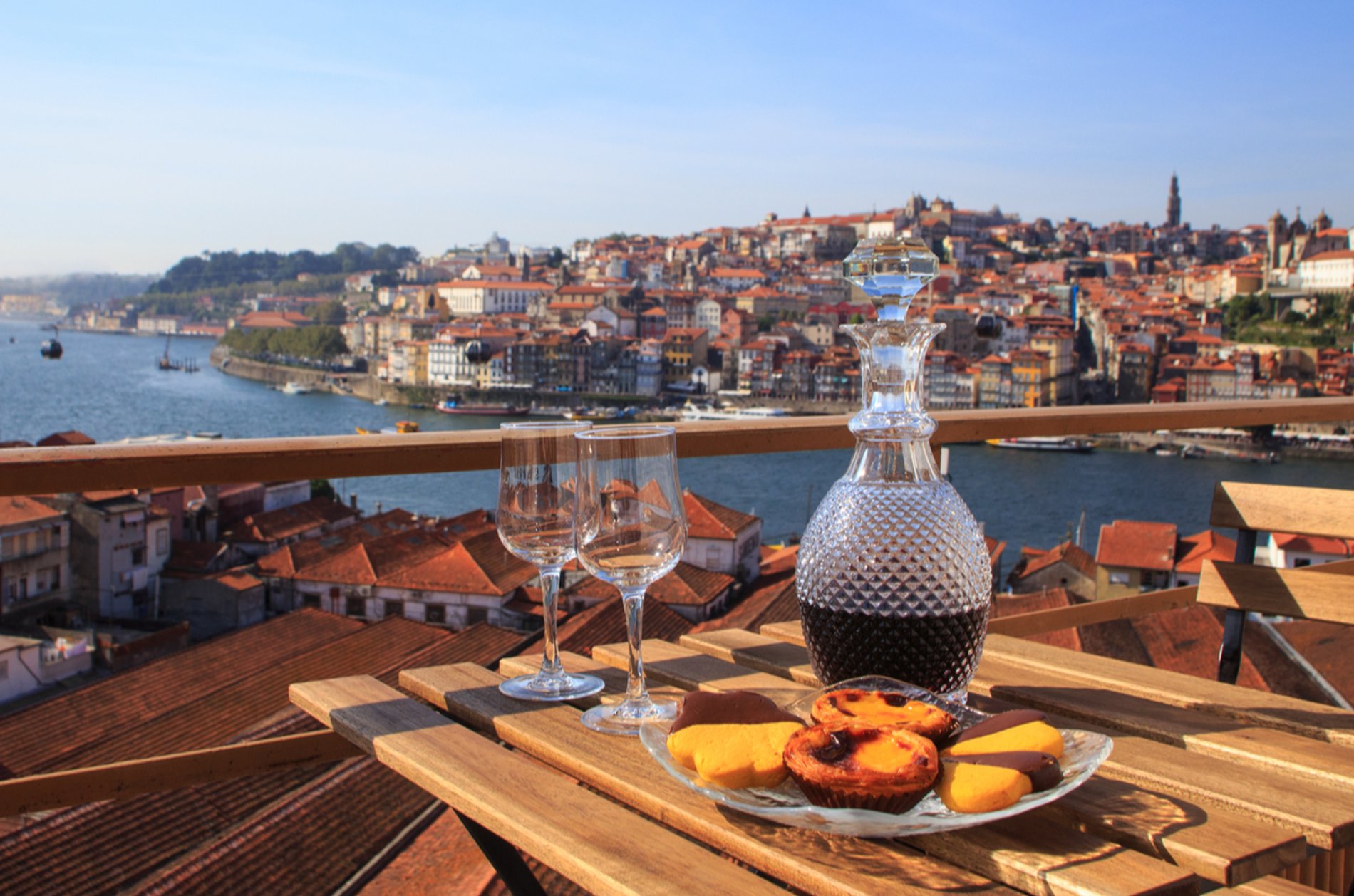 Visit a castle
Portugal has a long and illustrious royal history and the country is peppered with palaces and castles in its towns, cities and countryside. Must-sees on cruises from Portugal include the National Palace of Pena, Castle of the Moors and Óbidos Castle.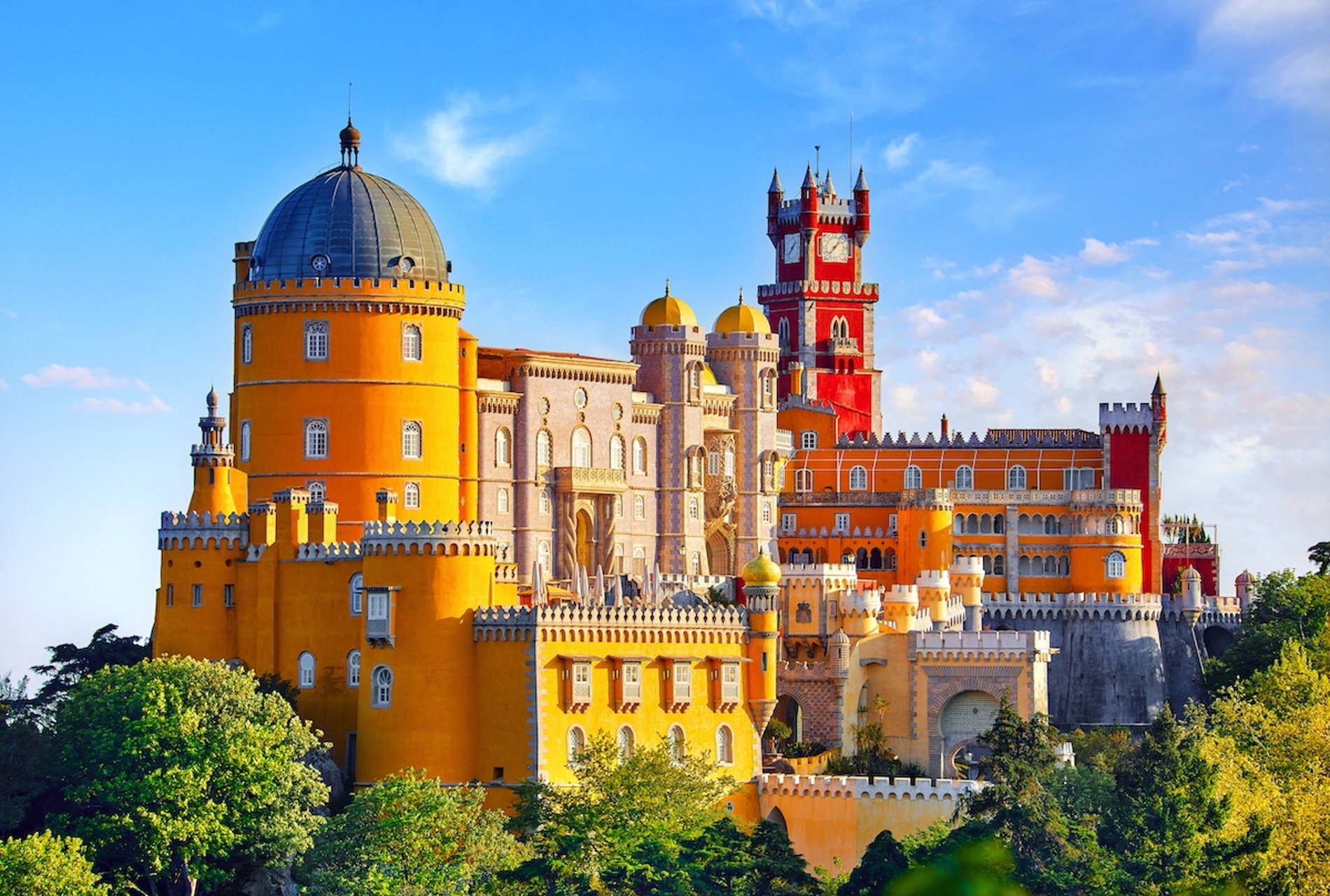 Ride a funicular
Lisbon is a very steep city, built on seven hills, and one of the most fun ways to explore the city is by riding on one of the city's old funicular railways. One of the most famous is the 19th-century Ascensor do Lavra and the Ascensor da Bica which winds up Largo do Calhariz.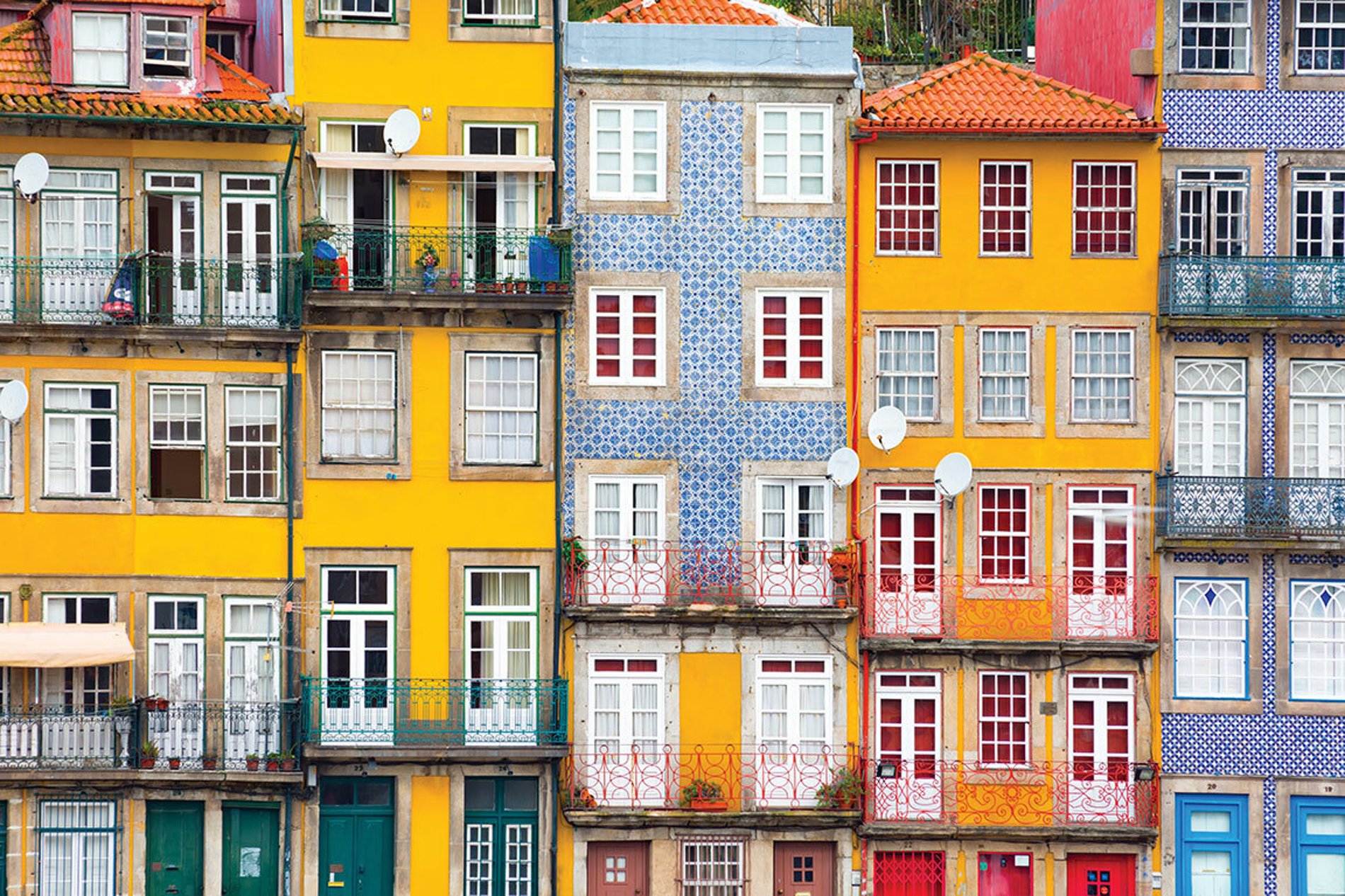 Portugal & Iceland cruise holidays: It was hoped holidays to Portugal could go ahead from next week. Credit: Shutterstock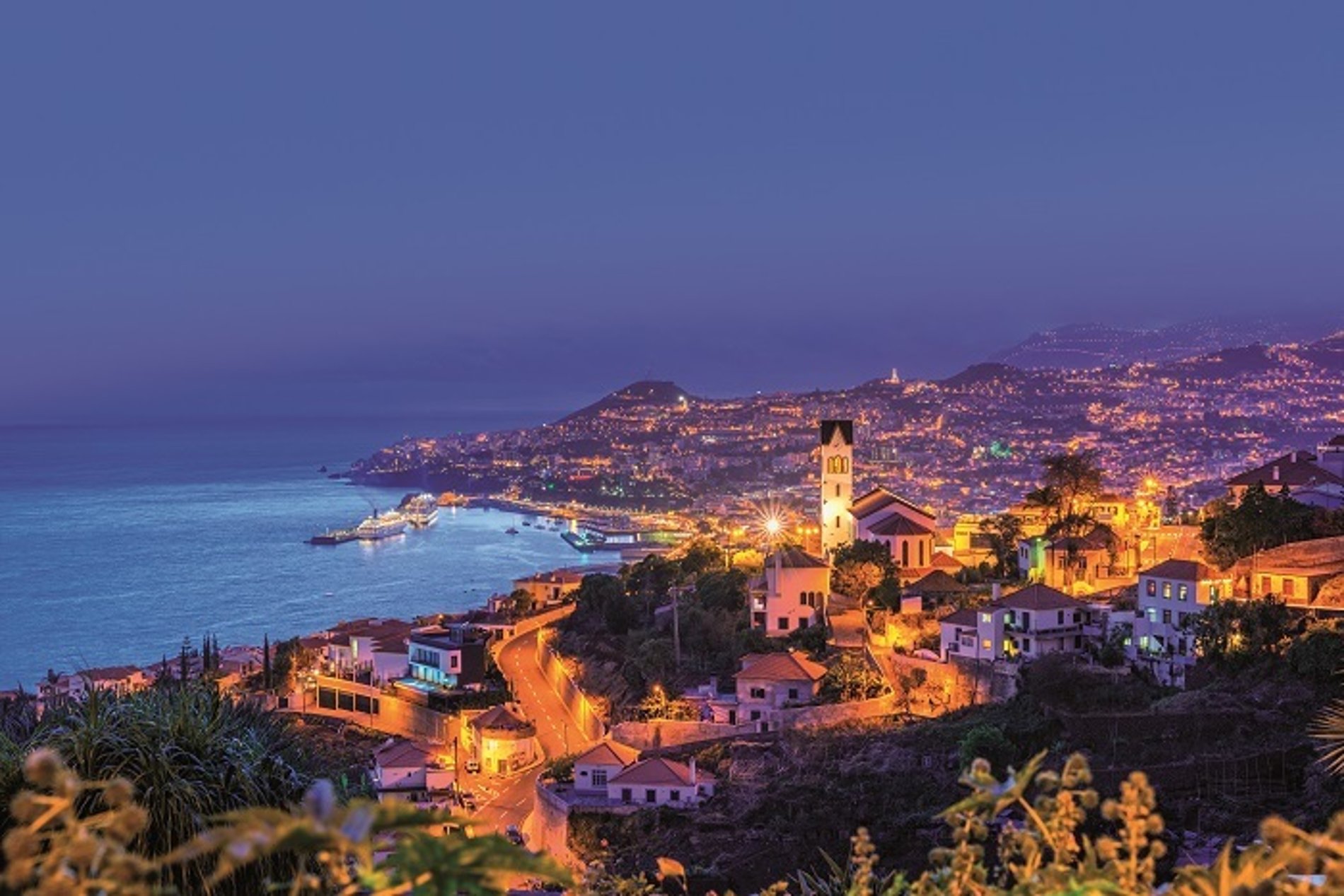 Night view on Funchal on Madeira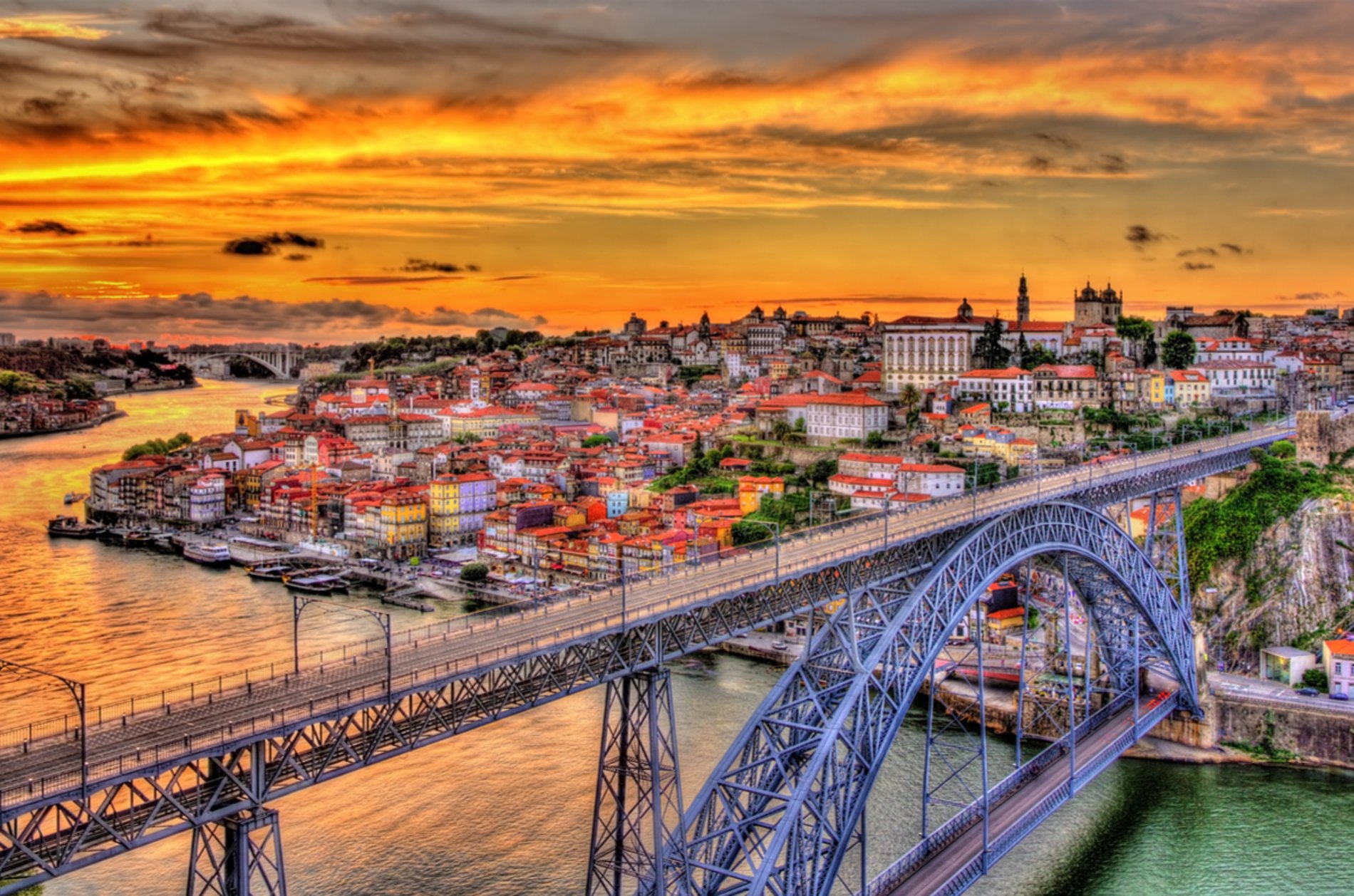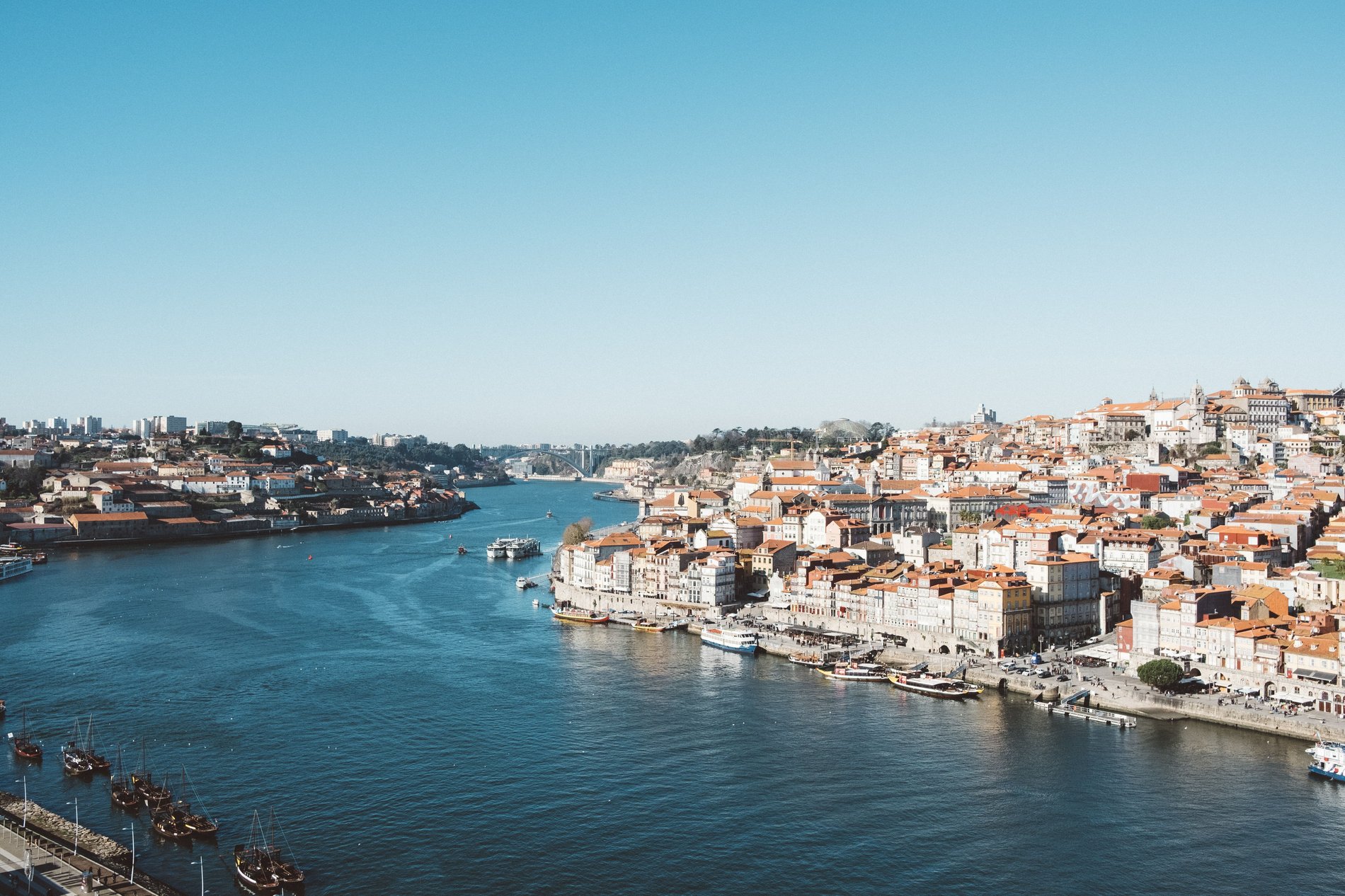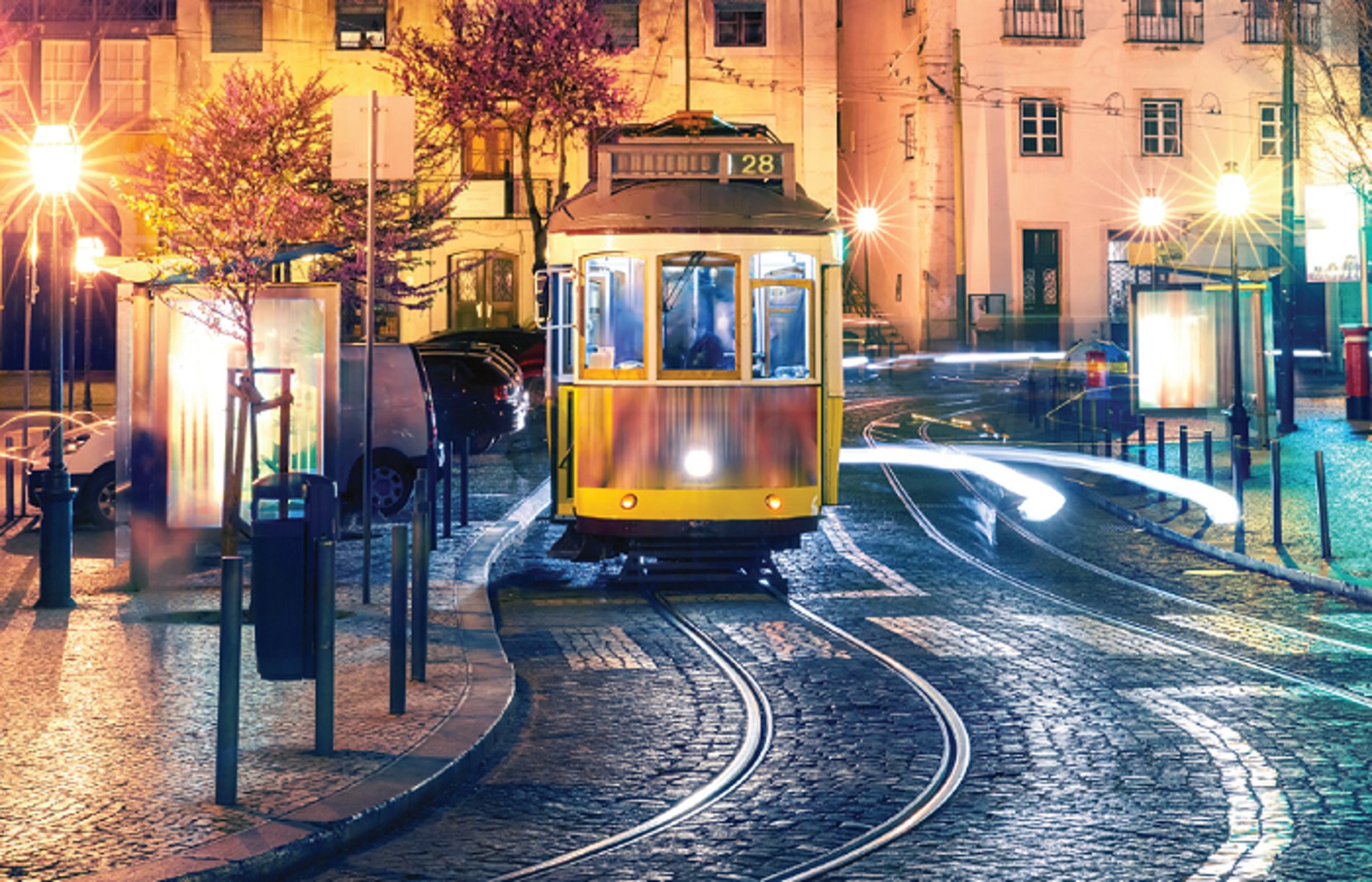 Cut the cost of excursions by taking advantage of local transport like Lisbon's trams to get around. Credit: Shutterstock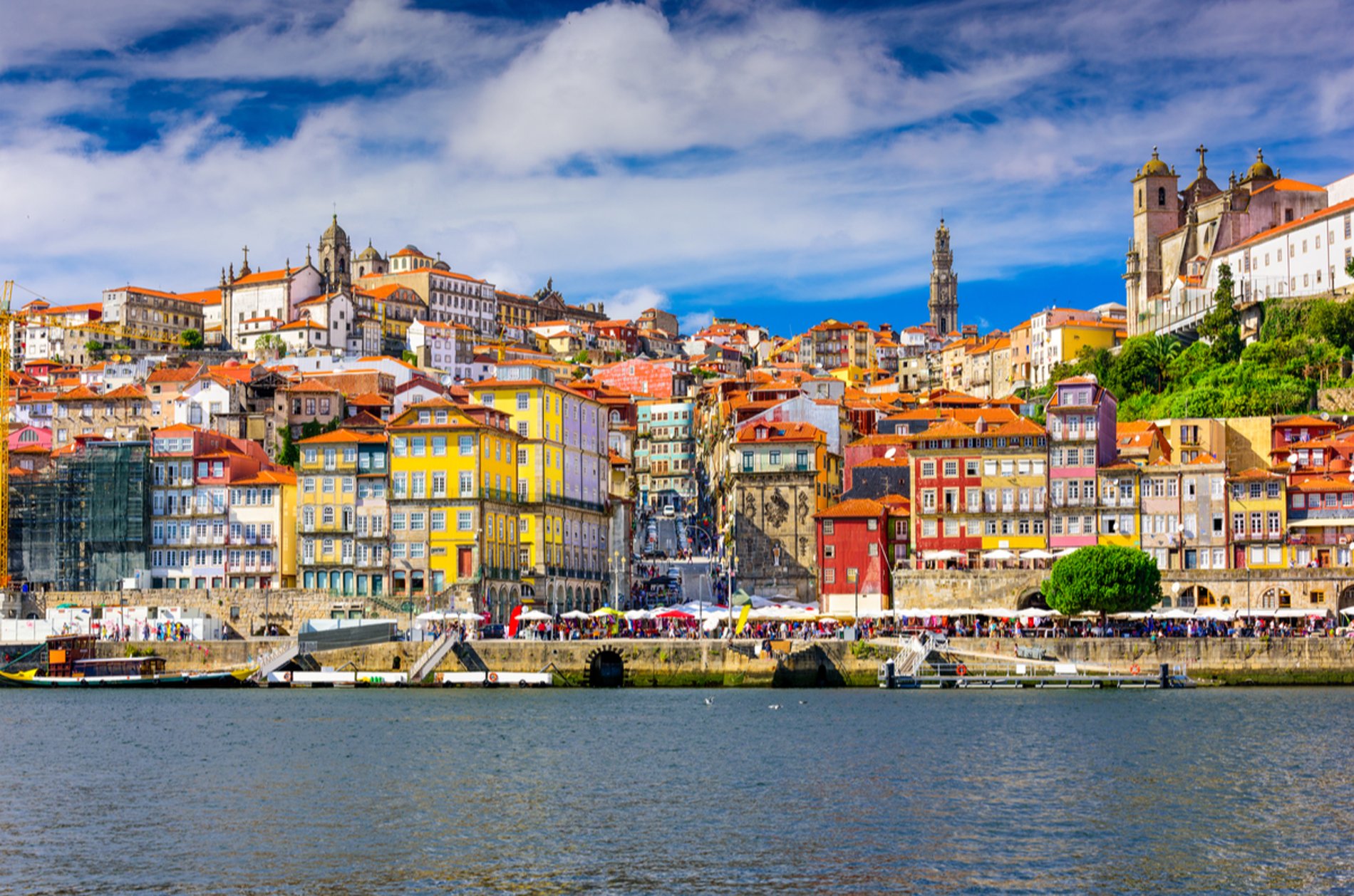 Dazzling in the warm sunshine, Porto old town hugs the bank of the Douro