Six Hidden Gem Destinations to Discover with Oceania Cruises
Think you've seen it all? The new Tropics and Exotics 2022-2023 collection unveils boutique ports we bet you've never heard of
There can be no denying the delicious sense of smugness that comes with having visited somewhere none of your friends and family have ever seen – or even heard of. With the new collection of extraordinary itineraries unfurled by Oceania Cruises for 2022-2023, even the most well-travelled cruisers will be able to find an unfamiliar spot to get their pulses racing.
Oceania Cruises' boutique, luxuriously-appointed ships are able to nip into smaller harbours that larger cruise ships can't squeeze into. From exclusive, off-grid boltholes favoured by the wealthy super-yacht set to unspoiled rugged islands inhabited by a cornucopia of creatures and with scenery right out of Jurassic Park, there's something to pique all interests.
Why not fuel your wanderlust by seeing how many of the below you've heard of?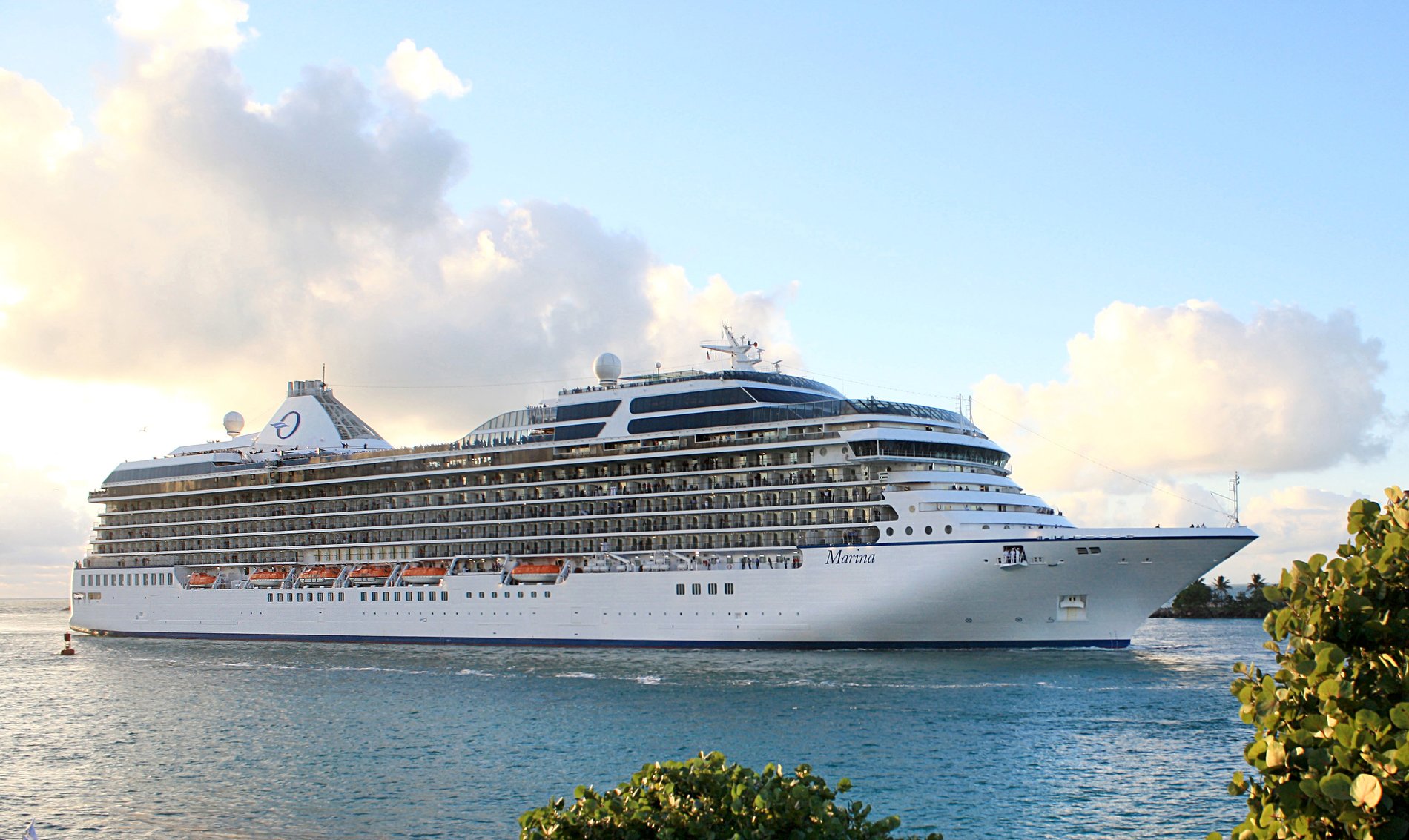 Hidden gem no. 1:
Gustavia, St Barts
Where in the world? On the island of Saint Barthemeley in the Caribbean, with its nearest neighbours being Anguilla, St Kitts and Bermuda.
Why? Home to the rich and famous, and rarely visited by cruise ships due to its petite harbour, Gustavia is the capital of St Barts and a tropical paradise full of French flair.
You'll love it for… The beautiful creamy-white beaches, superb snorkelling, high-end boutiques and red rooftops clustered on green hillsides. Known to be one of the chicest islands in the Caribbean, it's ideal for people-watchers as celebrities often stroll the town with their private yachts docked up in the harbour. Snorkel the vibrant coral reefs surrounding 'Les Petits Saints', a small rock jutting from the turquoise sea, for dizzying shoals of tropical fish in every colour of the rainbow. Or explore the ruins of Fort Gustav, built in 1787, with its glorious views over the harbour.
How can I visit? Explore Gustavia as part of the 10-day 'Enticing Caribbean' voyage, new to Oceania Cruises for 2023, roundtrip from Miami to Miami. Or join the longer, 22-day 'Caribbean Wanderlust' voyage from Bridgetown to Miami. These fab itineraries bypass the busiest Caribbean cruise destinations in favour of calling at stunning, lesser-known and uncrowded harbour ports such as Gustavia, St Barts; Basseterre, St Kitts; Kingstown, St Vincent; and Roseau, Dominica.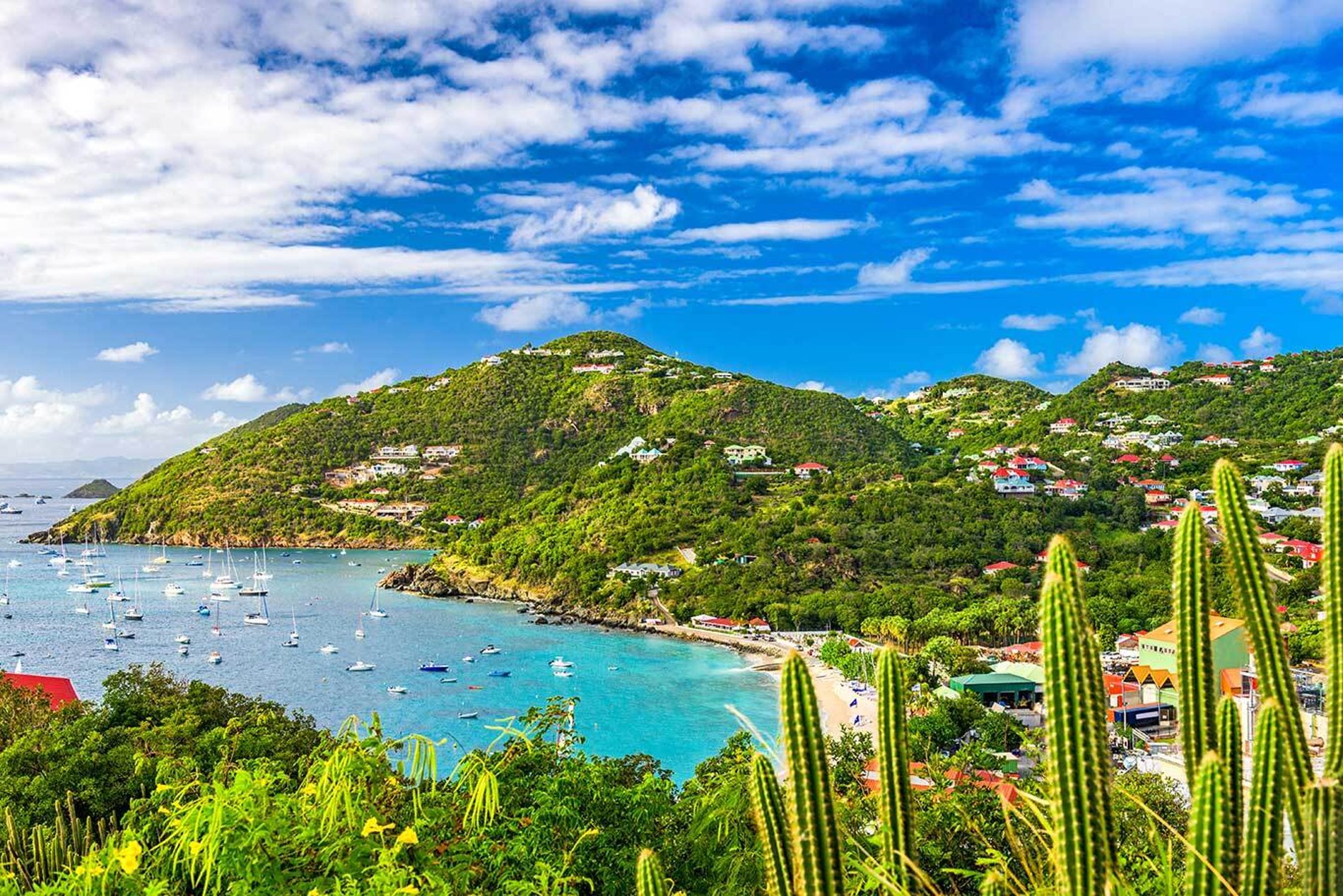 Hidden gem no. 2:
Zihuatanejo, Mexico
Where in the world? A resort city found on Mexico's Pacific Coast, northwest of Acapulco in the Mexican state of Guerrero.
Why? Zihua, as it's dubbed locally, is best known for its idyllic beaches, such as the sweeping, palm-fringed Playa La Ropa, and the impressively long Playa El Palmar, made famous after its sandy shoreline became the spot where character Andy escapes to in the acclaimed film, The Shawshank Redemption, to live out his post-prison days.
You'll love it for… The narrow, winding cobblestone streets hide brilliant local seafood restaurants, colourful bars, and a handful of wonderful artisan studios and galleries. Fishermen still meet every morning on the beach by Paseo del Pescador (Fishermen's Passage) to sell their catch of the day. And offshore, the sea teems with marine life such as dolphins and sea turtles.
How can I visit? Discover Zihuatanejo on a 44-day 'Skyscrapers and Gateways cruise' from Tokyo to New York on board elegant Insignia. Alongside larger Mexican resort towns such as Cabo San Lucas and Puerto Quetzal, and great American cities like Miami and San Francisco, guests will also get to call at destinations including Cartagena, Port Canaveral, Japan's Hakodate and Aomori, and Kodiak, Sitka and Juneau in Alaska.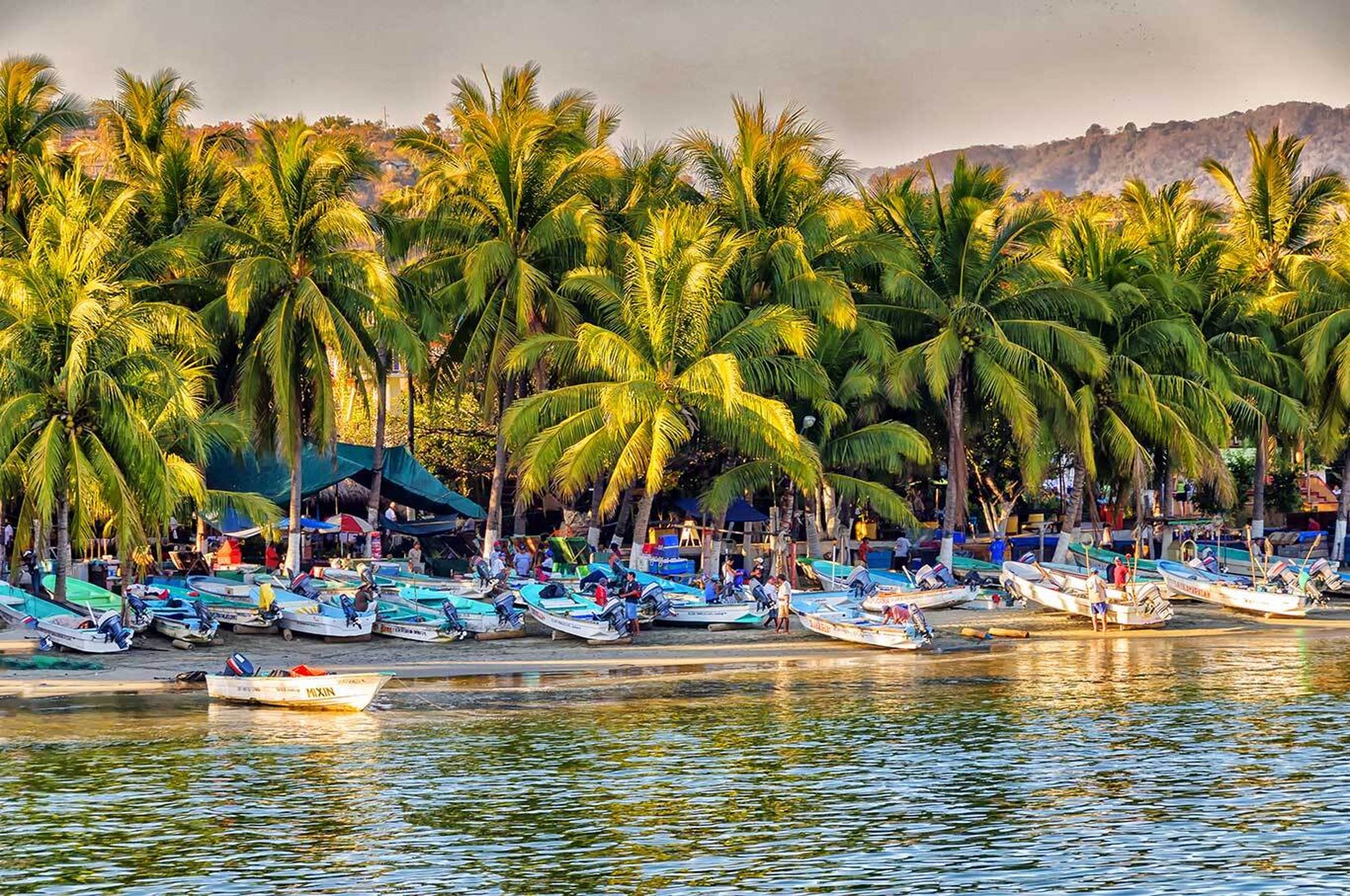 Hidden gem no. 3
Boracay Island, Philippines
Where in the world? A tiny, seven-kilometre-long sandy speck in the Western Visayas, around 315km south of Manila.
Why? One of the most beautiful beach and island destinations in the world. Visits here are strictly limited and Oceania Cruises, with its small ships, is one of the only companies allowed to visit. The island recently underwent a big regeneration to clean it up from the impact of over-tourism and has reopened greener and more pristine than ever, making now the perfect time to experience it.
You'll love it for… swimming, island-hopping, diving, snorkelling, parasailing, kayaking, dining and parties. Check out Willy's Rock, a teeny tidal island with a shrine containing a weathered statue of the Virgin Mary inside. Laze on the impossibly beautiful White Beach. Get an authentic Hilot Filipino Massage, using coconut oil. Or don a mermaid's tail and learn to swim like a mermaid in Ariel's Point, one of the most popular attractions in Boracay.
How can I visit? Unravel the secrets of Boracay Island during a 10-day 'East Asia Enclaves' cruise from Singapore to Hong Kong, also calling at Manila, Puerto Princess, Kota Kinabalu, Kaohsiung and Muara. Or cruise the longer 22-day 'East Asia Escapade' from Singapore to Tokyo, with additional stops in Kyoto, Hiroshima, Nagoya, Ishigaki, Shanghai and Taipei. Both voyages are on board Oceania Cruises' Nautica..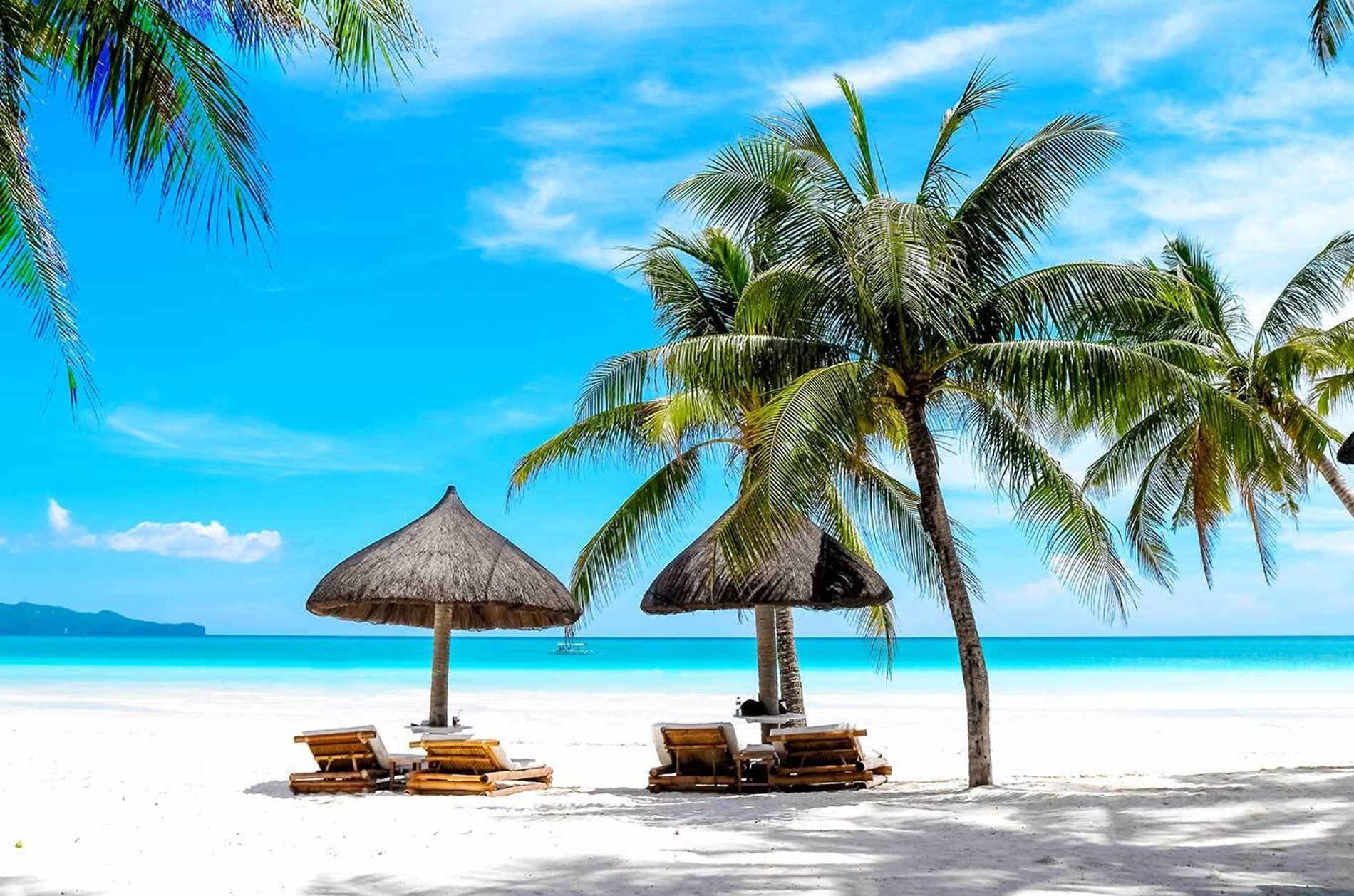 Hidden gem no. 4
Yangon, Myanmar
Where in the world? A port city in the south of Myanmar, formerly known as Burma. The nation is wedged between Thailand and Laos to the east and Bangladesh to the west.
Why? Many river cruises to the Far East call at Bagan in Myanmar, known as the 'City of Temples', reached by gliding upstream along the Irrawaddy River. However, the right ocean vessel can still unlock the country's incredible sights by docking in Yangon to the south of the nation.
You'll love it for… Its mystical temples, pagodas and glinting golden Buddhist statues. Life in Yangon revolves around the towering, gilded sixth-century Shwedagon temple, around which all the beautiful parks and walkways lie. The nearby Chaukhtatgyi Pagoda with its reclining 230-foot-long Buddha statue is a must-see. And downtown, Yangon's pavements are one vast open-air market, home to some of the most impressive colonial architecture in all Southeast Asia. Fascinating shore excursions with Oceania Cruises include the opportunity to watch a sacred 'novitiation' ceremony, in which novice Buddhists prepare for life in a monastery. During each Myanmar male's lifetime, he is expected to spend at least some time serving as a monk and learning the ways of Buddhism. The novice monks, followed by their families, will be led in a procession around the monastery and guests can participate by offering everyday items such as soap to help them on their spiritual journey.
How can I visit? See Yangon as part of 38-day 'Asian and Arabian Icons' cruise from Tokyo to Dubai on board Nautica, which includes a generous three days in the port of Yangon. On the same cruise you'll also get to visit Vietnam, Cambodia, Thailand, China, Singapore, India and the United Arab Emirates.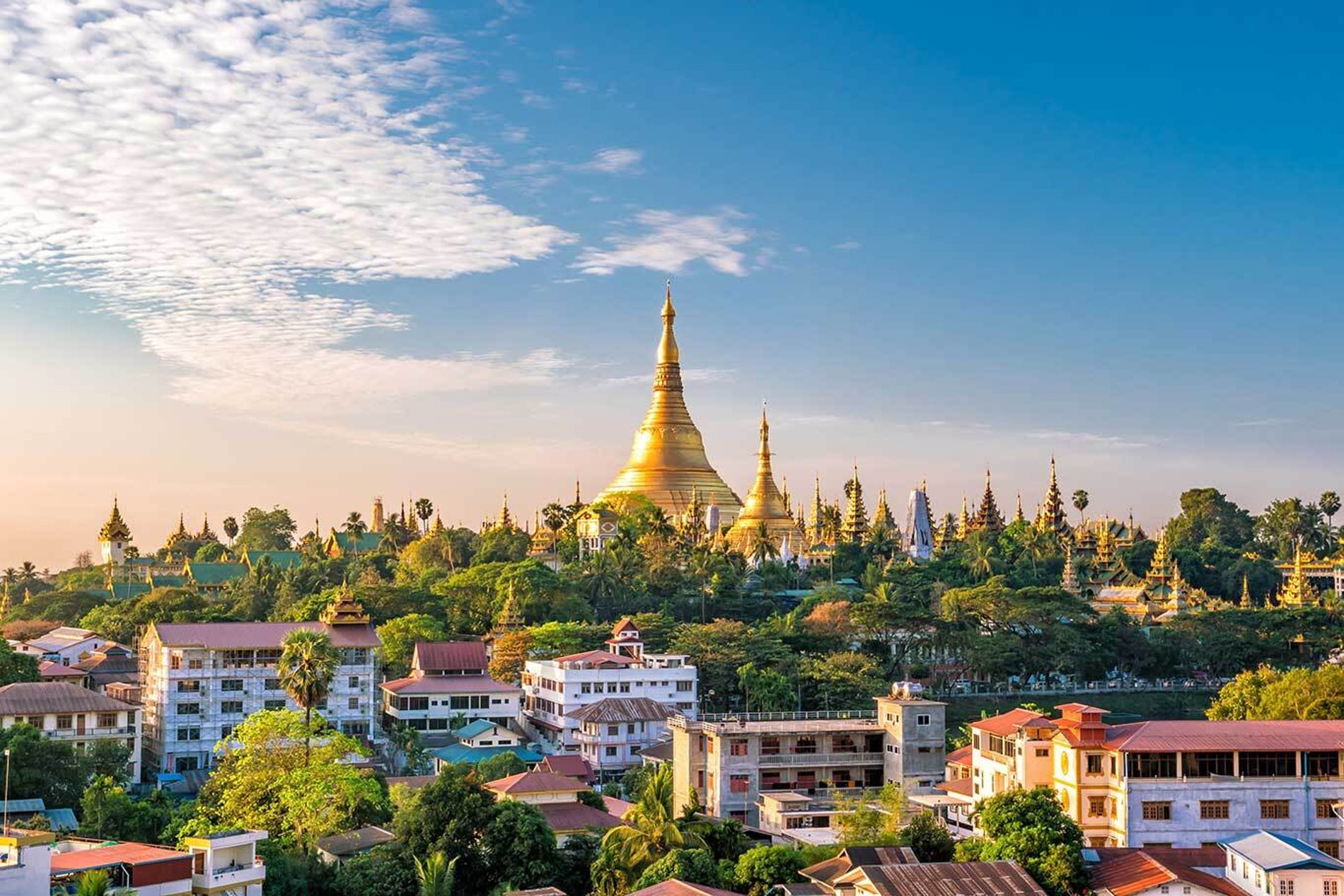 Hidden gem no. 5
Nuku Hiva, Marquesas
Where in the world? The largest of the Marquesas Islands in French Polynesia, an overseas territory of France in the Pacific.
Why? Most South Pacific cruise itineraries incorporate the islands of Tahiti, Moorea and Bora Bora in French Polynesia. Oceania Cruises goes one better by docking in the lesser-trodden Nuku Hiva. Friendly, inviting people, small villages to explore, beautiful beaches religious and archaeological sites, and wild rugged natural scenery are just some of the reasons to visit, and even those don't do it justice.
You'll love it for… Its remoteness. Sparsely-populated, indented by Robinson-Crusoe-like bays and with mountainous slopes carpeted in pine forests, Nuku Hiva is about as off-the-beaten-path as you're likely to find on a cruise. Visit the entrancing Vaipo Waterfalls and Cascade Tevaipo, one of the world's tallest at over 1,100 feet of thundering water. Wander black sand beaches, marvel at the giant tiki at Piki Vehini, or drive a 4x4 vehicle around the craggy island exploring spectacular spots like the lush Taipivai Valley. Oceania Cruises offers a culturally enriching 'Traditional Polynesian Culinary Experience' excursion, where you'll embark on a gastronomic journey to taro, manioc and breadfruit plantations on the island, accompanied by an Oceania Cruises Culinary Centre Chef. Watch your lunch being prepared and cooked in an underground oven that uses hot stones to cook the food and enjoy the spectacular scenery as you dine.
How can I visit? Experience Nuku Hiva during the 10-day 'Tahitian Legends' voyage on the sleek, redesigned Regatta sailing roundtrip from Papeete. You'll also enjoy stops at Fakarava, one of the lesser-visited French Polynesian atolls, as well as Moorea, Rangiroa, Bora Bora, Raiatea and Papeete.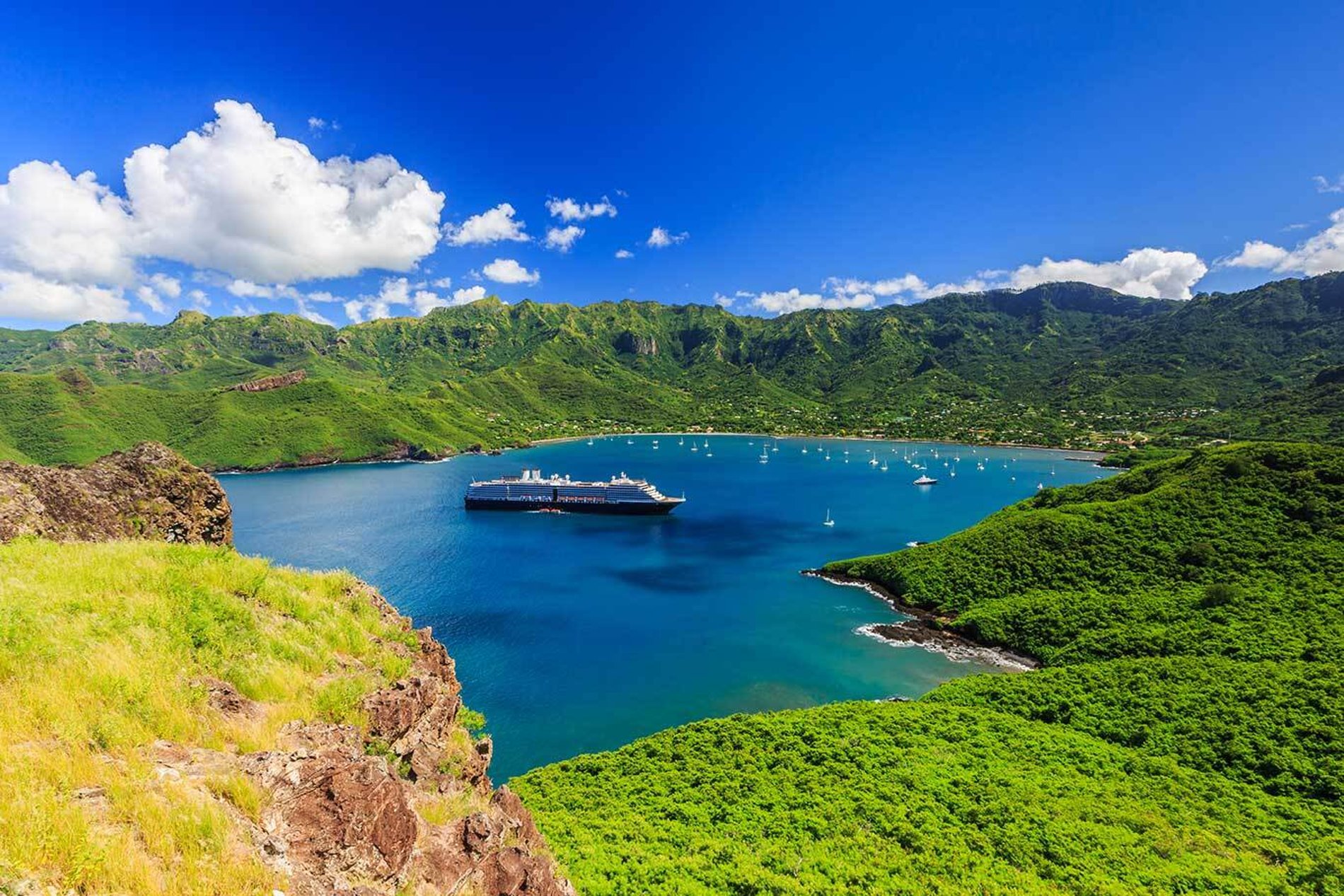 Hidden gem no. 6
Nosy Be, Madagascar
Where in the world? A fascinating volcanic island off Madagascar's north-east coast in the Mozambique Channel.
Why? Whilst the people here are very poor and it presents a different way of living, the main attraction is the once-in-a-lifetime chance to visit areas where wild lemurs and other wildlife and reptiles roam. Tourist facilities are very basic, making Nosy Be a true traveller's destination rather than a tourist destination, but you won't find an experience like it anywhere else on the planet.
You'll love it for… The opportunity to see incredible wildlife in its natural environment. Nosy Be is said to be a favourite location of David Attenborough and with good reason. The protected Lokobe Nature Reserve is home to the endangered black lemur as well as chameleons, camouflage geckos, various snakes and frogs including the world's smallest frog species. Watch the sunset from the top of extinct volcano Mt. Passot for panoramic views or scan the coastal waters for hawksbill turtles, humpback whales and whale sharks, depending on the time of year.
How can I visit? Delve into Nosy Be's wildlife during the 32-day 'Table to Temples' voyage from Cape Town to Bangkok aboard Nautica. Also calling at Mumbai, Goa, Mangalore, Cochim, Koh Samui, Phuket, Panang, Koala Lumpur, Singapore, Durban, Mossel's Bay and Richard's Bay, among others. You can also experience its wonders on the shorter 18-day Indian Ocean Escapade from Cape Town to Mumbai.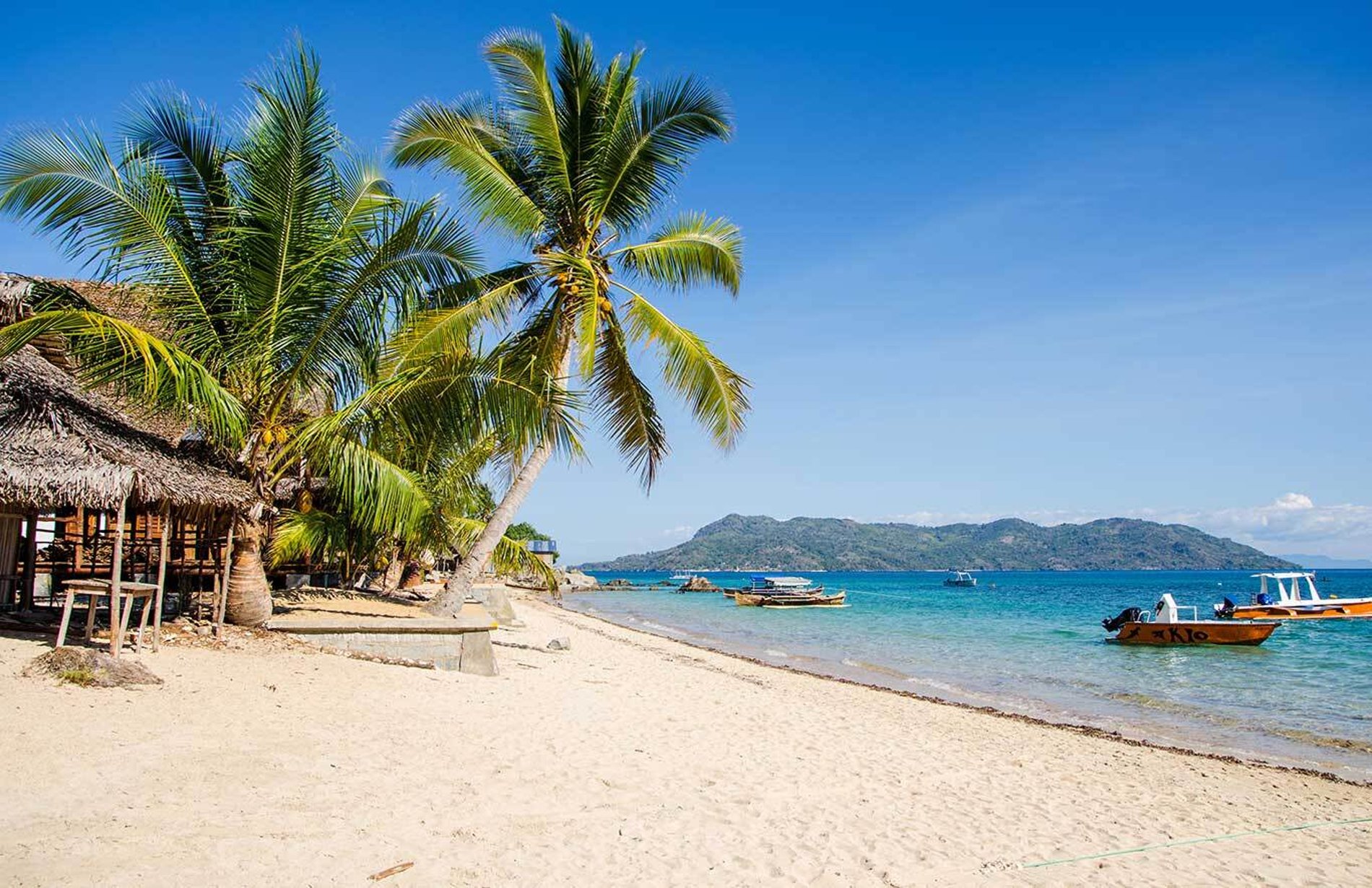 Special offer
For a limited time, enjoy an Early Booking Bonus of 50 per cent off deposits when you book a New Tropics & Exotics 2022/23 voyage with Oceania Cruises by 30 April 2021. Plus, take advantage of even more value with FREE Internet as well as a generous OLife Choice package that includes FREE Airfare* and your choice of one below FREE amenity:

FREE - Up to 16 Shore Excursions
FREE - Beverage Package
FREE - Up to $1,600 Shipboard Credit (around £1,132 GBP)
Amenities are per stateroom
Reservations Open 3rd March 2021
For additional information on Oceania Cruises' small-ship luxury product, exquisitely crafted cuisine, and expertly curated travel experiences, visit ​oceaniacruises.com​, call 0345-505-1920 or speak with a professional travel advisor.