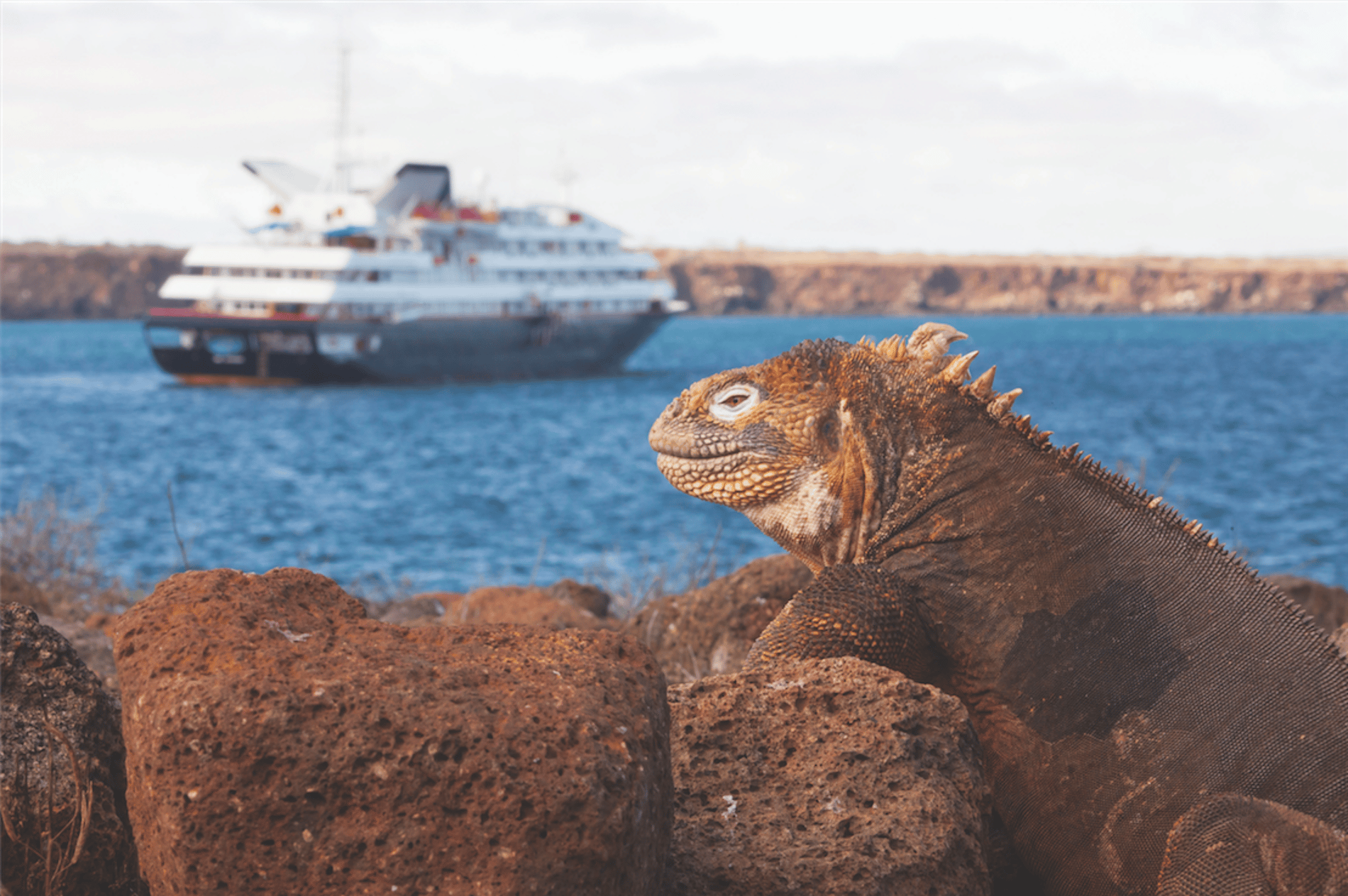 Why choose Silversea Cruises
Silversea's intimate luxury ships will show you the world in a far more personal, meaningful way. The ships can glide into small, secluded harbours not yet on the radar screen, or transport you on an expedition to some of the most remote regions of the globe.
At night, return to the gracious hospitality that reflects their Italian heritage - the relaxed, friendly camaraderie in the lounges and open bars where faces quickly become familiar and conversation strikes a common chord.
Silversea is passionate about service and with the experienced, highly trained personnel of a top luxury cruise line and a staff-to-guest ratio of nearly one-to-one, service excellence is guaranteed aboard the ships of Silversea.


Cruising with Silversea

Most ships offer a Casino, Connoisseur's Corner (a chance to visit a selection of cognac and premium cigars) and The Show Lounge (featuring a range of entertainment from production shows to live music).

Stop for a coffee in the Arts Café while observing paintings and sculptures. Find this on Silver Spirit, Silver Moon and Silver Dawn.
Delve into the culinary world with S.a.l.t. Lab, featured on Silver Moon and Silver Dawn. Here guests can join chefs to learn about local food, techniques and culture.
Cabins are well appointed, with the Owner's Cabin tipping the scale. A daily canape service, butler service and a pillow menu means you will be looked after throughout the cruise. You can also expect a large veranda, flat-screen television and Champagne on arrival.
Who should travel
Silversea cruises are aimed towards adults, and the rules vary for whether children are allowed on board. Silver Cloud, Silver Wind, Silver Shadow, Silver Whisper and Silver Spirit accommodate infants over six months of age. Silver Explorer allows children over the age of six years old.
Although Silversea permits children on board, the line does not provide for children's care, entertainment, and supervision. If you are seeking a cruise where entertainers keep the children occupied while you take a chance to unwind, then this is unlikely to be the cruise you want. Silversea offers relaxation and escape for adults and the young at heart. Solo travellers and groups are welcome, as are couples and well-behaved teens.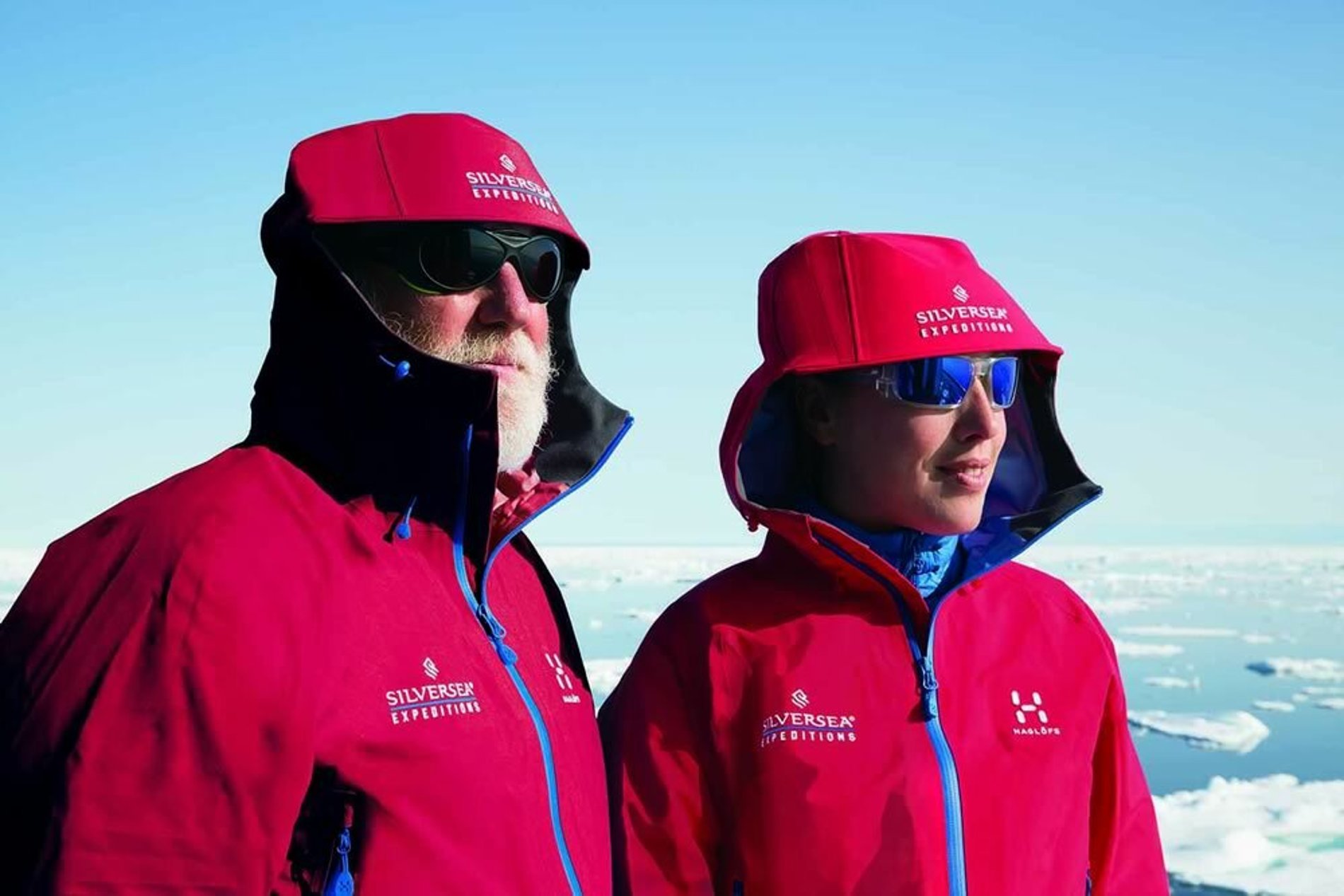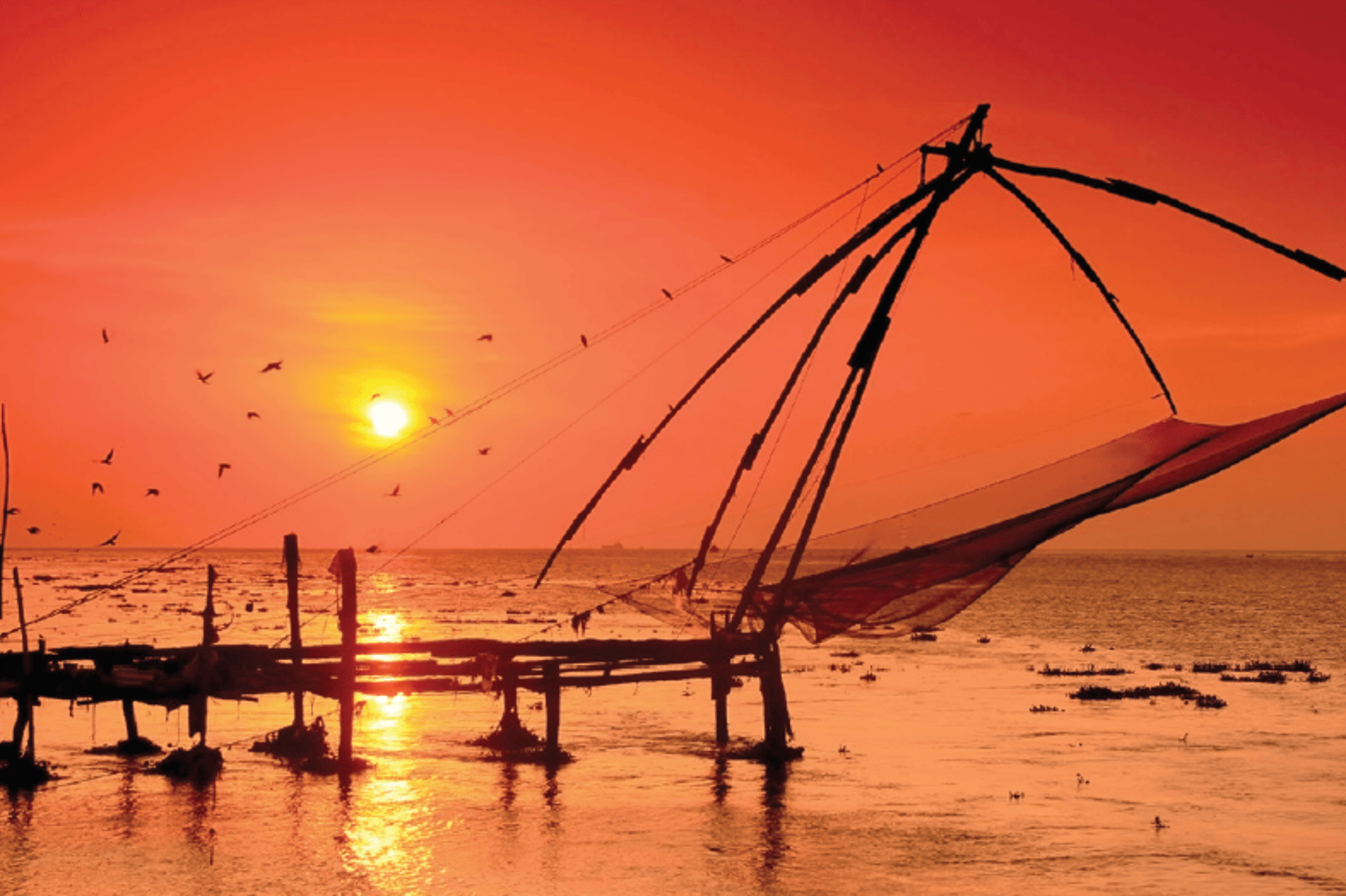 Destinations
From Antarctica to the gorgeous South Pacific Islands, you can't go wrong with a Silverseas itinerary. Fancy a Grand Voyage? How about a venture through Asia, Africa & Indian Ocean or the Mediterranean?
Cruises are also available to Northern Europe and around the British Isles, Arctic & Greenland, South America, Canada & New England, Canada and Central America. Head out to the Galápagos Islands, New Zealand, Australia, Alaska, the Caribbean or North America's icon west coast.
Global tours and transatlantic cruises will appease the urge to explore, while trips closer to home can be booked with ease. The best part? You'll be exploring the world in absolute comfort, leaving your mind open to new cultures.
Dining
Every ship has a variety of dining venues, meaning there is plenty to choose from. The main dining room, The Restaurant, is a relaxed, open-seating dining room, featuring Continental and regional specialities.
Seishin Restaurant, Kaiseki, and Indochine offer a taste of Asia, with Kaiseki offering a balanced menu of Japanese nutritional cuisine. Italian cuisine is also satisfied with Spaccanapoli and La Terrazza possessing a variety of pizza and pasta.
La Dame offers French dining, the decor featuring white linens and Parisian glass. For a healthier option, The Grill allows guests to cook food directly on their table on a grill stone.
Alternatively, live in the moment with S.A.L.T. Kitchen, where you can experience destination-focused cuisine.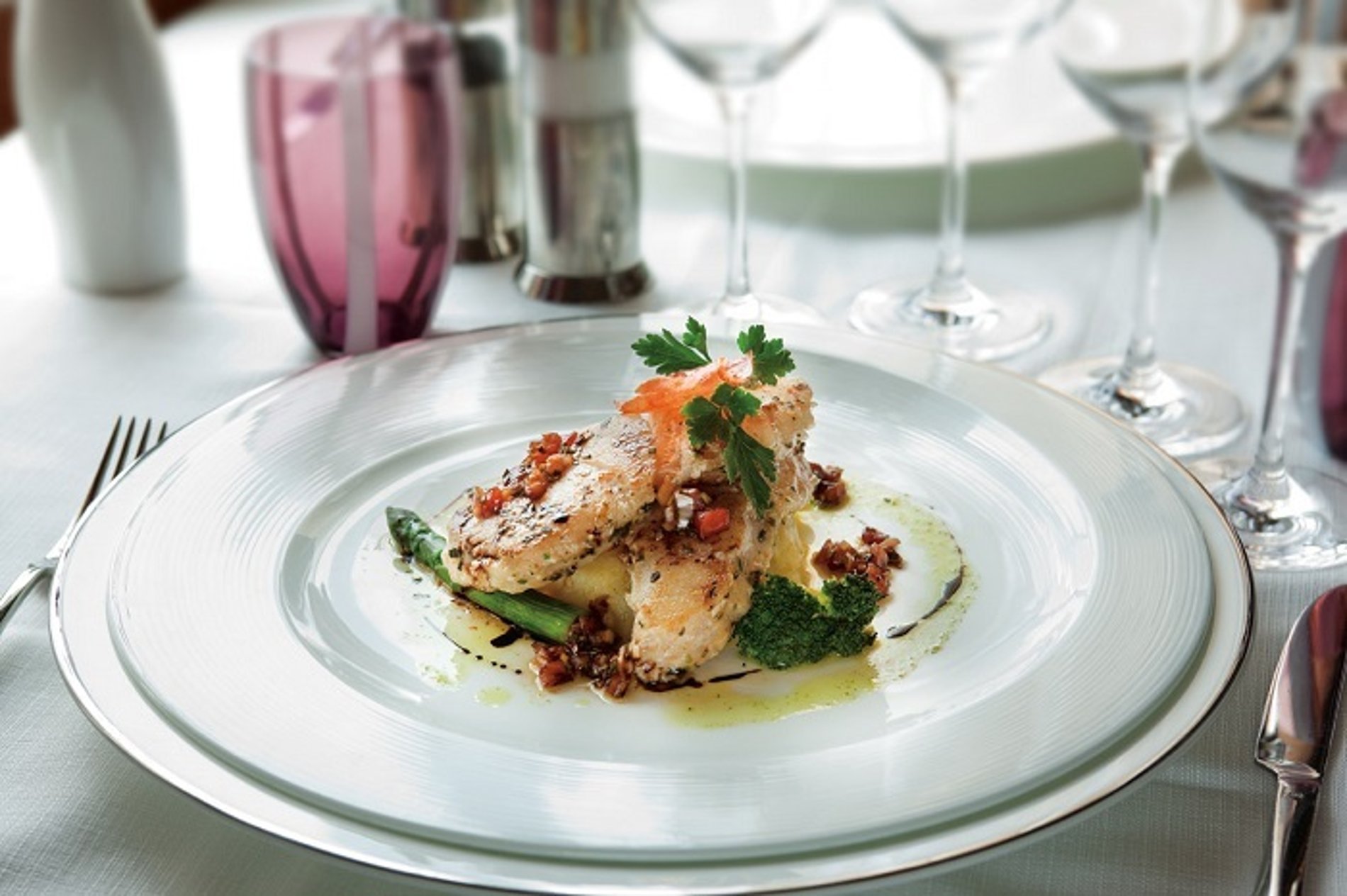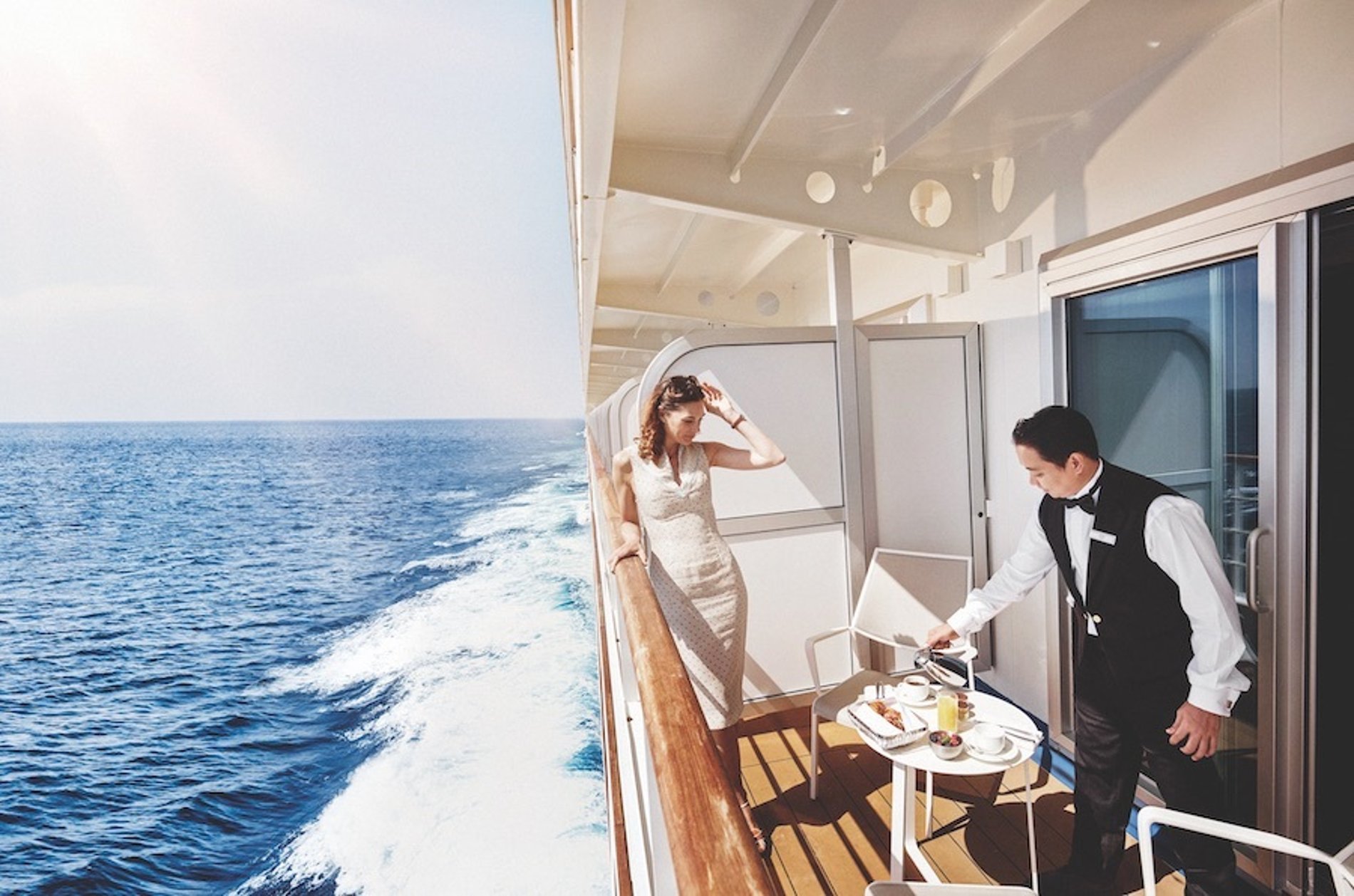 Inclusions
Your inclusions within the package cover door-to-door transfers and international roundtrip flights, along with Business-class upgrades in selected destinations. You can also look forward to pre- and post-cruise hotel nights, with a complimentary shore excursion while enjoying the port-bound itinerary.
While onboard, your dining experiences and alcoholic drinks are covered and include a butler service, while entertainment comes free.
The new Evolution-class is powered by hybrid technology that combines a fuel-cell system with batteries, and dual-fuel engines with LNG as the main power source, meaning your package fee is also helping the cruise industry to become greener - all at no extra cost!