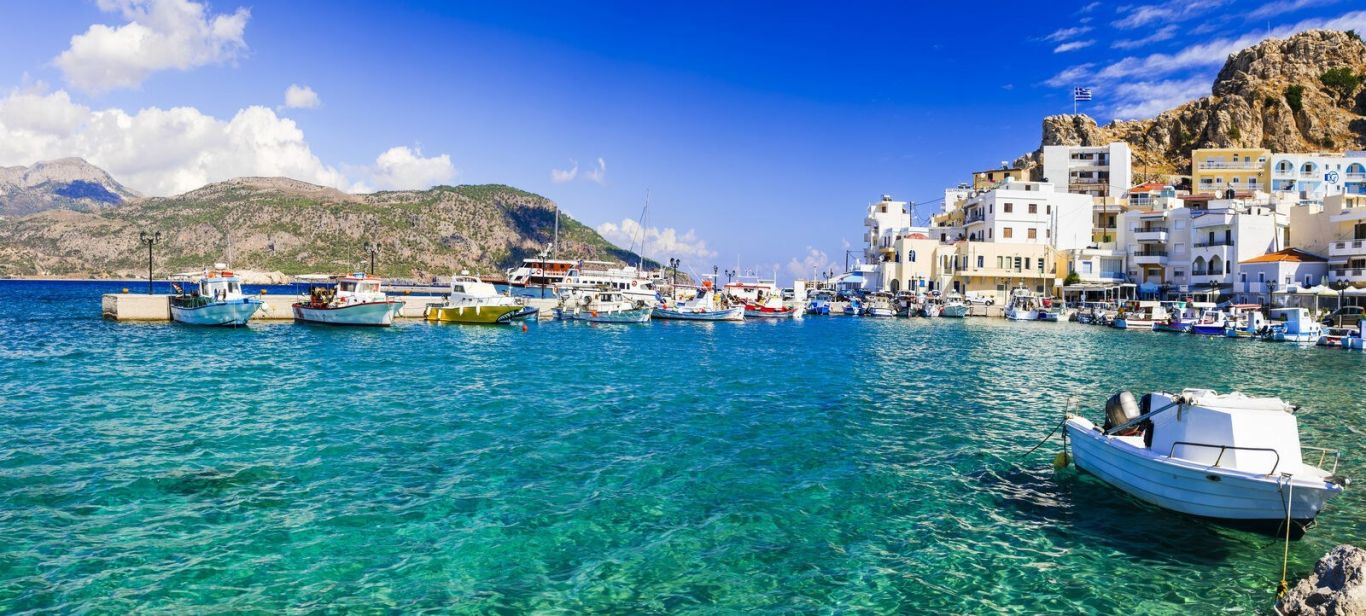 Greek Islands Cruise: Guide to Greece's Irresistible Islands
Think you know the Greek islands? Think again. Add these lesser known gems await, to your next Greek Islands Cruise
Greece has as many as 6,000 islands, around 200 of them inhabited and large enough to visit. Some fall in and out of fashion. ITV's The Durrells is inspiring fresh discovery of Corfu, whose magic, said Gerald Durrell, settles upon you "as gently and clingingly as pollen." All are lovely – yet the same 10 or so islands feature in almost every cruise-ship itinerary and holiday package. Perhaps that's as it should be. After all, you can never go wrong with a Greek islands cruise.
Additionally, first-time visitors should never miss the cliff-side whitewashed houses and sublime sunsets of Santorini. Or the Minoan ruins and wild beauty of Crete, or the enthralling Crusader history of Rhodes. But some cruise operators do offer more, dotting their highlights programmes with lesser-known gems and, in the process, revealing a more tranquil, traditional Greece.
Here are five islands to keep in mind when thinking of your next Greek islands cruise.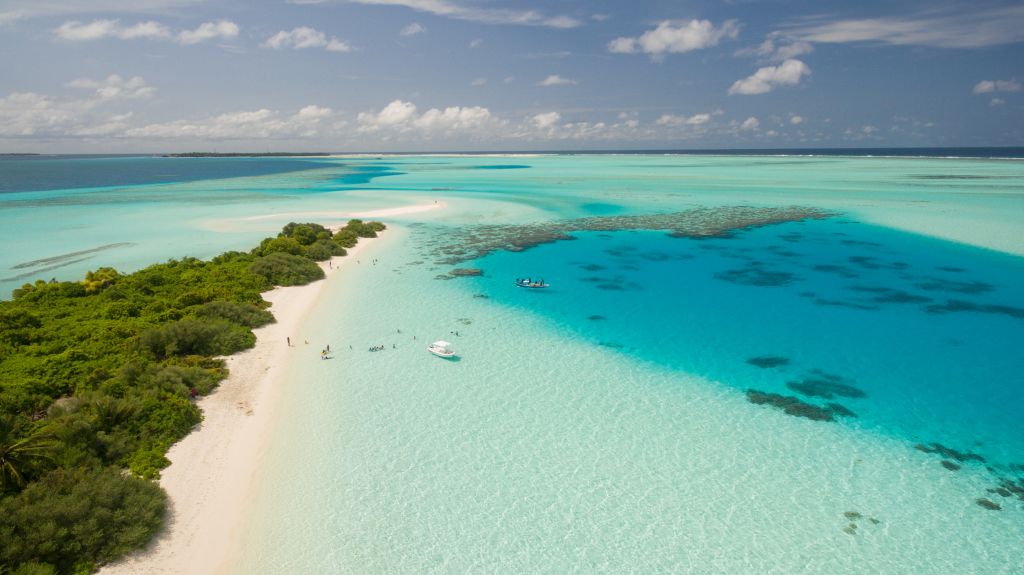 Nisyros (Dodecanese)
Best for spectacular landscapes. Legend has it that Nisyros was once a part of Kos, until Poseidon tore off a piece of the island to hurl at his foe, the giant Polybotes. Trapped beneath the rock, Polybotes still shakes and groans. It is a fittingly dramatic creation myth for such an isle – essentially just a great, five-mile-wide volcano rising sheer from the sea.
Though technically active, Nisyros has erupted only three times in the past 50,000 years. But the profits of volcanic rock are manifold. Colourful flowers flourish, hot springs feed natural spas with mineral-rich waters said to have medicinal properties, and otherworldly landscapes such as the Stefanos Crater, with its steaming fumaroles and bubbling sulphur pools, evoke the sense of stepping into the pages of a Jules Verne novel.
If you find yourself on Nisyros, be sure to visit the tiny village of Nikia. Perched on the lip of the caldera, with its population just over 1,000, its brightly painted houses, 15th century church and picturesque square of volcanic pebble mosaic.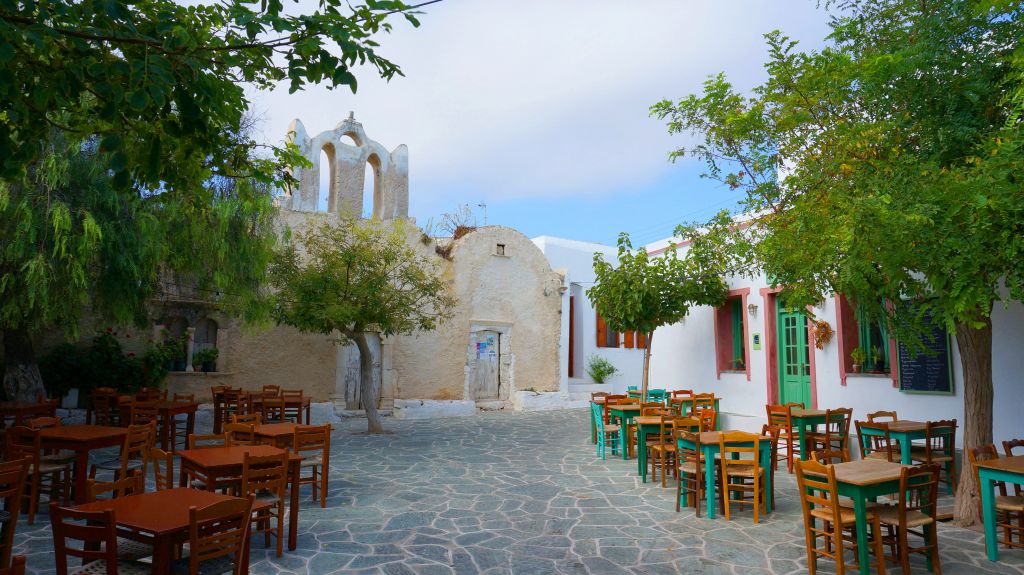 Karpathos (Dodecanese)
Best for authentic villages. Almost untouched by mainstream tourism, Karpathos is an island of pretty villages, little changed in centuries. Olympos, for example, is so traditional as to be almost a living museum, its women dressed in vibrantly coloured garments; its narrow stone streets lined with artisan workshops between pastel-coloured houses.
Founded more than a thousand years ago by coastal families fleeing Saracen raids, this fortified mountain village was, until recently, accessible only by sea and steep pathway – and indeed some cruise excursions recreate this original journey.
Elsewhere, the old capital, Aperi, has charming buildings, including the ruins of a 5,000-year-old tower, to admire. Othos, the highest village in the Dodecanese and home to a wonderful folklore museum, presents striking sea views. The open-air agricultural museum of Pyles, with a windmill, farmhouse and wine press, and the seafront village of Finiki, offer insights into the island's farming and fishing heritage. And in Arkasa, set on a turquoise bay fringed with golden sands, ancient ruins and one of the oldest Karpathian churches await discovery.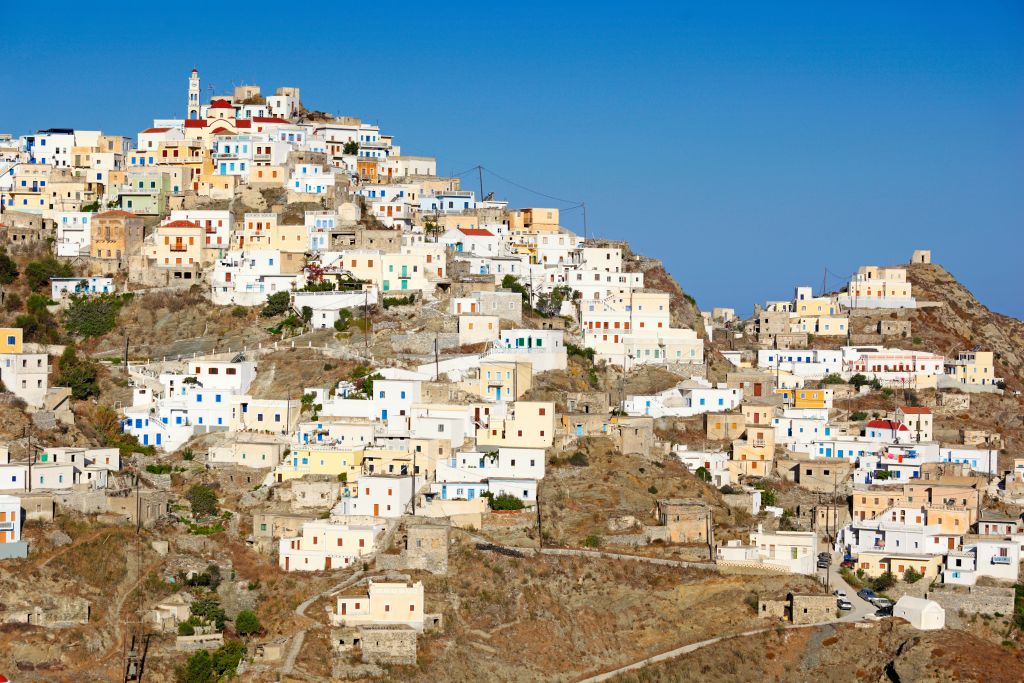 Folegandros (Cyclades)
Best for peace and quiet. Though it is located just 15 miles or so west of Santorini, at the southern edge of the Cyclades, Folegandros attracts only the tiniest fraction of the cruise passengers that flock to its more celebrated neighbour. There are no great ancient ruins here, no luxury hotels or Michelin- standard restaurants.
Instead, Folegandros is unspoiled, unpretentious and (for now) sublimely undiscovered. Step ashore here and you can look forward to relaxing on pristine beaches and swimming in azure waters. You can hike rocky trails, fragrant with the scent of oregano and wild thyme. Work up an appetite for matsata, the Folegandrian speciality of pasta ribbons with a rich rabbit stew, in a local taverna. But however you spend your time on this laid back isle, the likelihood is that you won't encounter another visitor.
Patmos (Dodecanese)
Best for spirituality. According to tradition, the apostle John was banished to this tiny, hourglass-shaped island. This is where he experienced the apocalyptic visions recorded in the Book of Revelation. As such, this "Jerusalem of the Aegean" has long attracted pilgrims, but relatively few cruise passengers. This has it to retain a distinct air of tranquility and spirituality.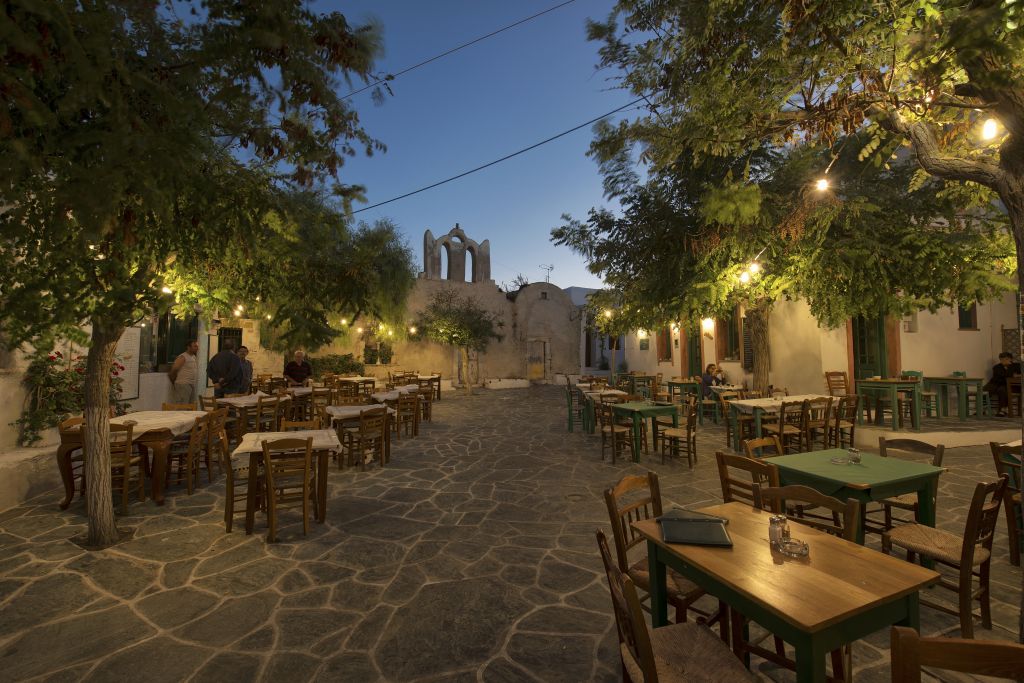 There is plenty to appeal to the inquisitive visitor, however. From the island's attractive port and largest settlement, Skala, has tavernas serving super-fresh fish and traditional bakeries packed with sweet treats. These narrow streets wind upwards to the historic centre of Hora. Here, you may visit the cave where John was said to have received his revelation, as well as the extraordinary fortress-like Monastery of St John the Theologian. A UNESCO World Heritage Site – standing on the site of a 4th century Grand Royal Basilica. One of a host of early Christian monuments to spring up in the
years after the disciple's death.
Sifnos (Cyclades)
Best for food and drink. Dreamy Sifnos ticks all the boxes of a perfect Greek islands cruise. Whitewashed villages, soft sand beaches, picturesque bays, traditional crafts. However, it is also claimed to be one of the best places to eat and drink in Greece, and indeed the whole Mediterranean.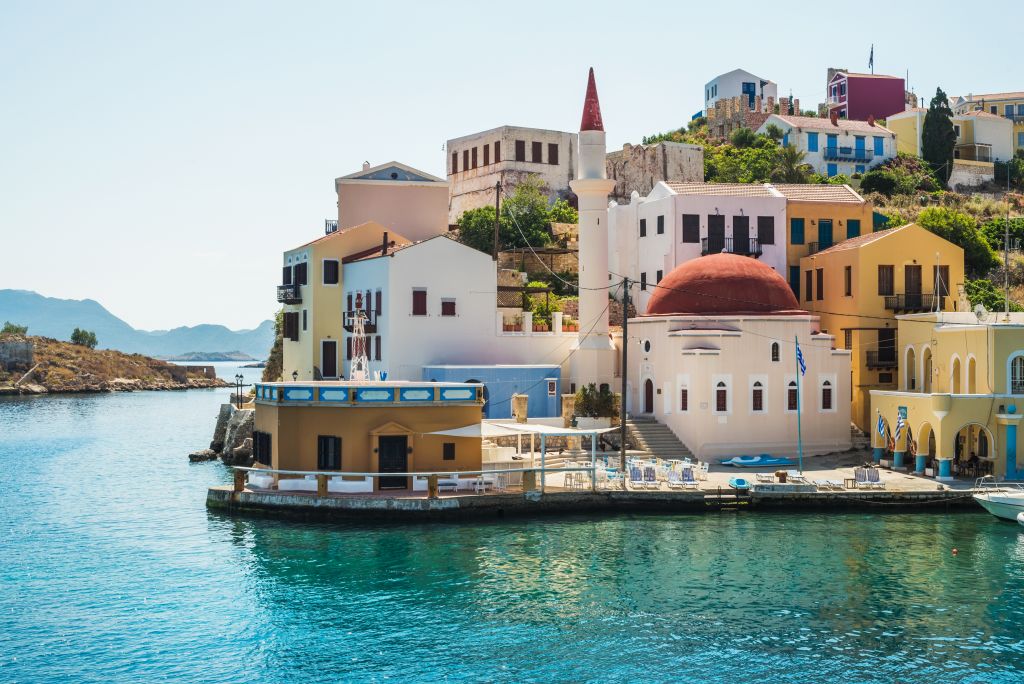 Befitting the birthplace of Nikolaos Tselementes, writer of Greece's first cookery book. The quality of cuisine is uniformly excellent, from the humblest taverna to the achingly à la mode molecular gastronomy of Omega 3, which counts Hollywood stars among its patrons.
Bountiful meze platters might include a zesty caper salad or tender grilled lamb. Goat's cheese steeped in red wine, manoura, pickled anchovies, and gossamer-light taramasalata. The staple chickpea comes in myriad forms, most memorably the traditional Sunday dish revithada. An earthenware-baked chickpea and onion soup and crispy chickpea croquettes.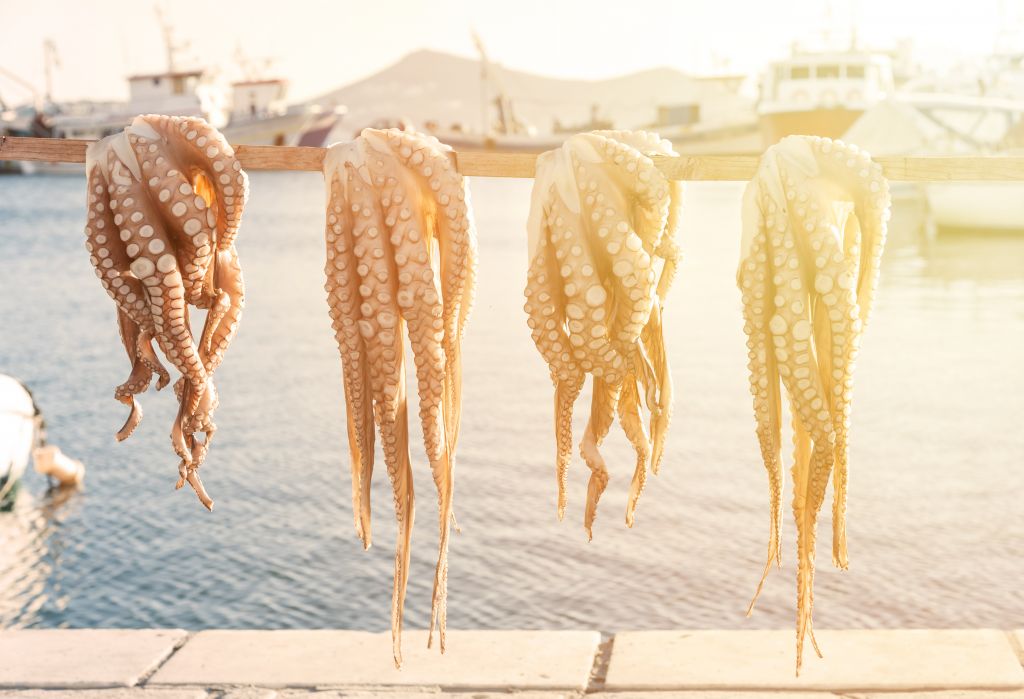 Sweets are irresistible. Sugar-dusted almond cakes, orange and anise cookies, and soft honeyed nougat. A fine accompaniment is the island's sweet, sun-dried Mavrodafni wine. Yamas!