Search for your ideal Cruise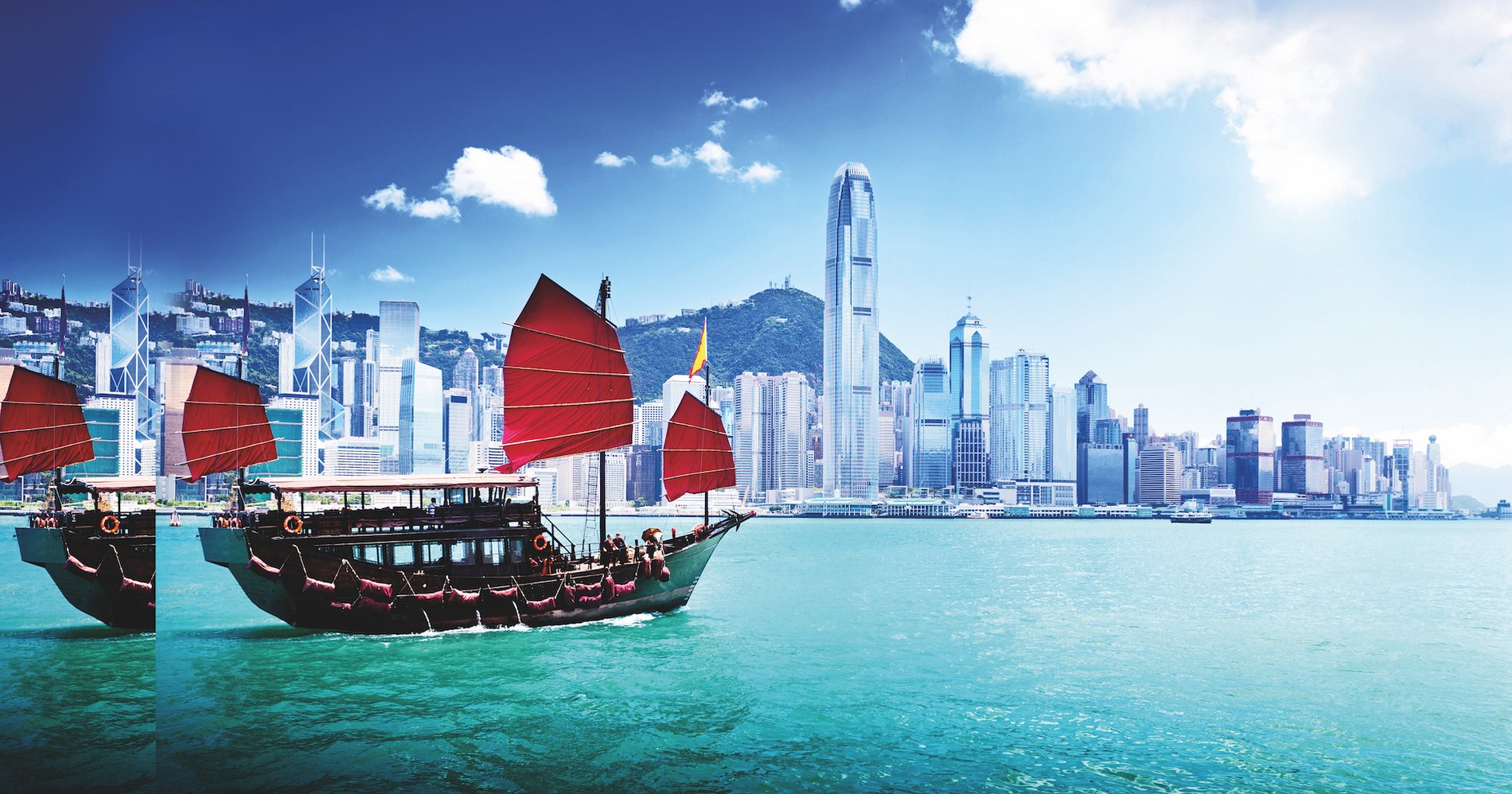 The Round the World Cruise: Going Full Circle on CMV's Columbus
A global circumnavigation is the ultimate in cruising – and it needn't cost the earth to make the dream come true
The Round the World Cruise. Just say it. It's instantly compelling, at once massively evocative of those epic explorations by seafarers of old. And in January this year, Cruise and Maritime Voyages' aptly named flagship Columbus set out on a 120-day circumnavigation that ranks right up there with the best of them.
Leaving both Tilbury docks and the bone- chilling British winter in their wake, her 1,400 passengers could look forward to the fair winds and balmier waters of the Caribbean. Next would come the Panama Canal, and then the fabled South Pacific playgrounds of French Polynesia, forever identified with the immortal works of Paul Gauguin. The sun-kissed beaches of Tahiti, Mo'orea and Bora Bora would give way to the stunning scenery of New Zealand, and then to cosmopolitan Sydney as Columbus made her stately progress towards the great cities of the Far East.
It was here that I joined the ship, boarding in Hong Kong for an eleven-night voyage to Singapore, via Thailand and Vietnam.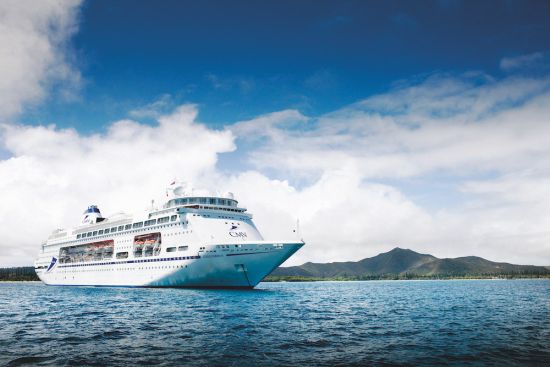 I was to experience only a fraction of this epic four-month global odyssey, but did I feel short-changed? Not a bit of it. Many passengers choose to dip in and out of a cruise like this – though plenty of others do the whole thing – and I still got to experience the incredible jagged rock formations of Halong Bay and the French colonial majesty of Saigon, a city steeped in the tragic history of the Vietnam War that somehow manages to feel ultra-modern, too.
Then there was impossibly exotic Bangkok, with its giant golden Buddhist shrines, the ever-present fragrance of incense, and swarms of ferries scurrying like maddened water beetles along the meandering river that bisects this tremendous, teeming city. Singapore was another delight, with its gleaming streets and fabulous Gardens by the Bay, topped by those astonishing 50-metre man-made 'Supertrees'.
For those lucky passengers who had signed up for the full voyage, yet more pleasures lay in store as Columbus sailed on to India and then, via the Bay of Bengal and the Arabian Sea, to Suez for a second transit through one of the world's most vital waterways.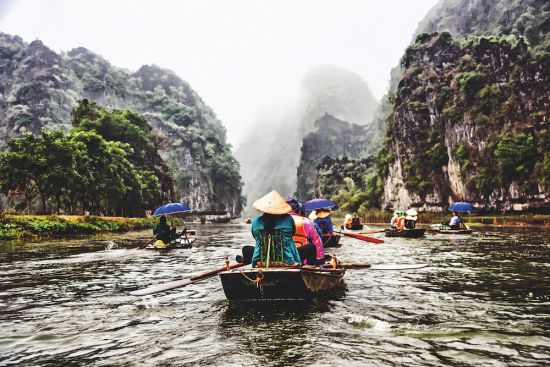 By the time Columbus nosed her way back into the Mediterranean, the timing would be perfect, with winter shrugged off like a damp overcoat but the tsunami of summer tourists yet to peak. Passengers would be able to take in a glut of ancient wonders – from the ruined majesty of Rome's Colosseum to the ageless majesty of the Acropolis – at a pace impossible to sustain in the long, hot days of summer.
Next would come Malta, with its grand harbour and weathered, historic battlements, followed by a quick call at Gibraltar before sailing out into the Atlantic via the Pillars of Hercules. Finally, in May, Columbus would return to Tilbury, her passengers – now firm friends – busy swapping email addresses and tales of their trip of a lifetime.
Sea survival guide
On a voyage of this magnitude, the ship is all-important, so how did Columbus measure up? Well, at 63,000 tons she offers more than enough room for her full passenger complement, so no one ever needs to feel crowded or hemmed in. There's plenty of open space, with a brace of sun-splashed promenade decks, well supplied with sun loungers. The public rooms are light, window-walled and airy, with no shortage of comfy chairs and sofas to sag gratefully into after a day spent exploring the highlights of Hong Kong or Hanoi.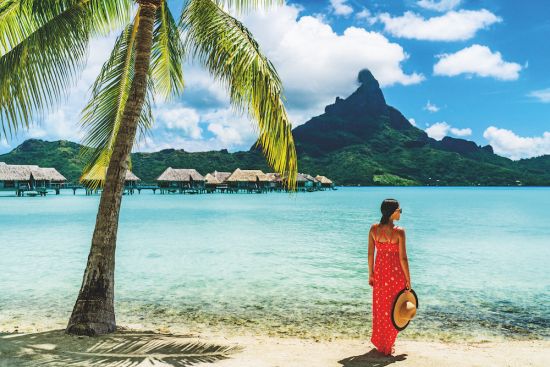 The onboard ambience is relaxed, though you can expect a sense of wellbeing before you even step aboard, thanks to embarkation procedures of admirable efficiency. For those doing the full journey, the process couldn't be easier: just turn up at Tilbury with as much baggage as you like, then let yourself be taken round the globe in the comfort of a very good four-star hotel. Fly-cruise passengers have the option of joining the ship (or, indeed, leaving her) in big ports such as Auckland, Sydney, Hong Kong or Singapore.
For these segments, passengers are offered the choice of bespoke flights and a transfer service that takes them directly to and from the ship, or the possibility of making their own flight and transfer arrangements. The latter is an especially alluring option for those with friends and relatives living Down Under, and gives these itineraries enormous scope and flexibility.
A room of your own
Generous public spaces and smooth embarkation are all very well, but on a world cruise what really matters is your own cabin. After all, it will be your home for a full four months, so it needs to be both pleasant and practical – a place to spend time, but one that comes with plenty of wardrobe space and stowage for your cases. Here again, Columbus scores well, though naturally the more you pay, the more you get.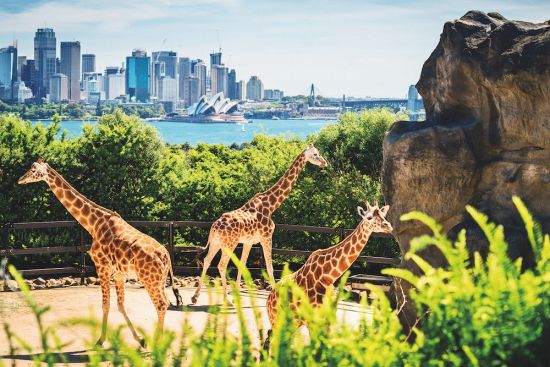 The ship has four grades of accommodation: inside and outside cabins, plus junior and deluxe suites. These span several decks of the ship, with the pricier cabins generally higher up. Inside and outside cabins come in at a uniform size of around 188sq ft each, with more wardrobe and drawer space than you might expect on a ship that was originally designed for seven-day cruises. What's more, because CMV's dress code is more relaxed than most, you won't need to cram in too much formal wear. There's also an excellent laundry and dry-cleaning service on board, so keeping clothes fresh won't be a concern.
Higher up, the suites offer more expansive floor and wardrobe space, together with lounging furniture, and generous balconies. Imagine watching the sunset over Tahiti from your very own grandstand seat, with a glass of something cold and bubbly at hand, and you get the allure of these gorgeous little private havens.
Home from home
The onboard cuisine is tailored to British tastes and fairly traditional in style – hardly surprising, given that the majority of passengers are older and English speaking, whether sailing the full route or just a segment or two. Dinner is served in two sittings at the main Waterfront Restaurant, though there is also the option to dine more casually in the upper deck buffet, or at one of two extra-charge restaurants where tables can be reserved on most nights.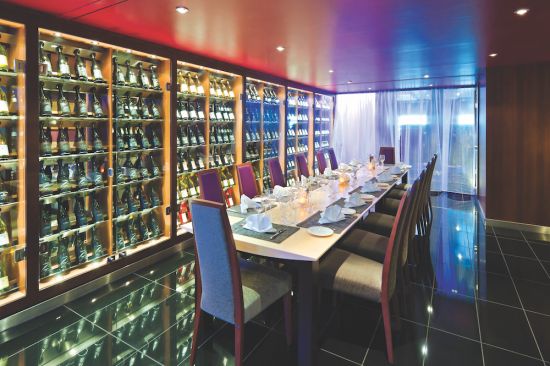 The standard struck me as very good, with an occasional touch of the exotic to give us a taste of the region we were sailing through – a nice, evocative little touch that the passengers really seemed to appreciate. Meanwhile, anyone missing the comforts of home could always retreat to their cabin, with its proper tea and coffee-making facilities in the approved British style.
Entertainment on Columbus is relatively low key – mostly cabaret acts in the Palladium Show Lounge – but that's just right for a ship where most guests are in bed before midnight, getting a good night's sleep in readiness for the cultural highlights of the next day.
If you're looking for high-octane excitement, this is not the cruise for you. But if you'd like to travel the globe in traditional style and comfort for a surprisingly reasonable price, Columbus is hard to beat. That's not to say fares are cheap – this is a 120-day cruise, after all – but the value is excellent, especially if you take advantage of generous discounts for booking well in advance. It's also worth noting that single passengers are charged just a twenty five per cent supplement on double fares, and many cabins are deliberately set aside for solo passengers.
So if you've always dreamed of telling your friends, 'We're off on a world cruise,' now could be the time to take the plunge. After all, what have you got to lose? Only a winter at home, and possibly – at least for a while – your grasp of everyday reality. After all, coming down from four months of pampered, indolent fun won't be easy – but then there is always the next adventure to look forward to.
Get on board
120-night 'Grand Round The World Cruise' aboard CMV Columbus, round trip from Tilbury via the Azores, Dutch Antilles, Colombia, Panama Canal, Tahiti, Bora Bora, Tonga, Fiji, New Zealand, Australia, Papua New Guinea, Japan, China, Hong Kong, Vietnam, Cambodia, Thailand, Singapore, Malaysia, Sri Lanka, India, Egypt, Jordan, Suez Canal, Holy Land and the Mediterranean, departing 6 January 2020, from £8,999. cruiseandmaritime.com