Search for your ideal Cruise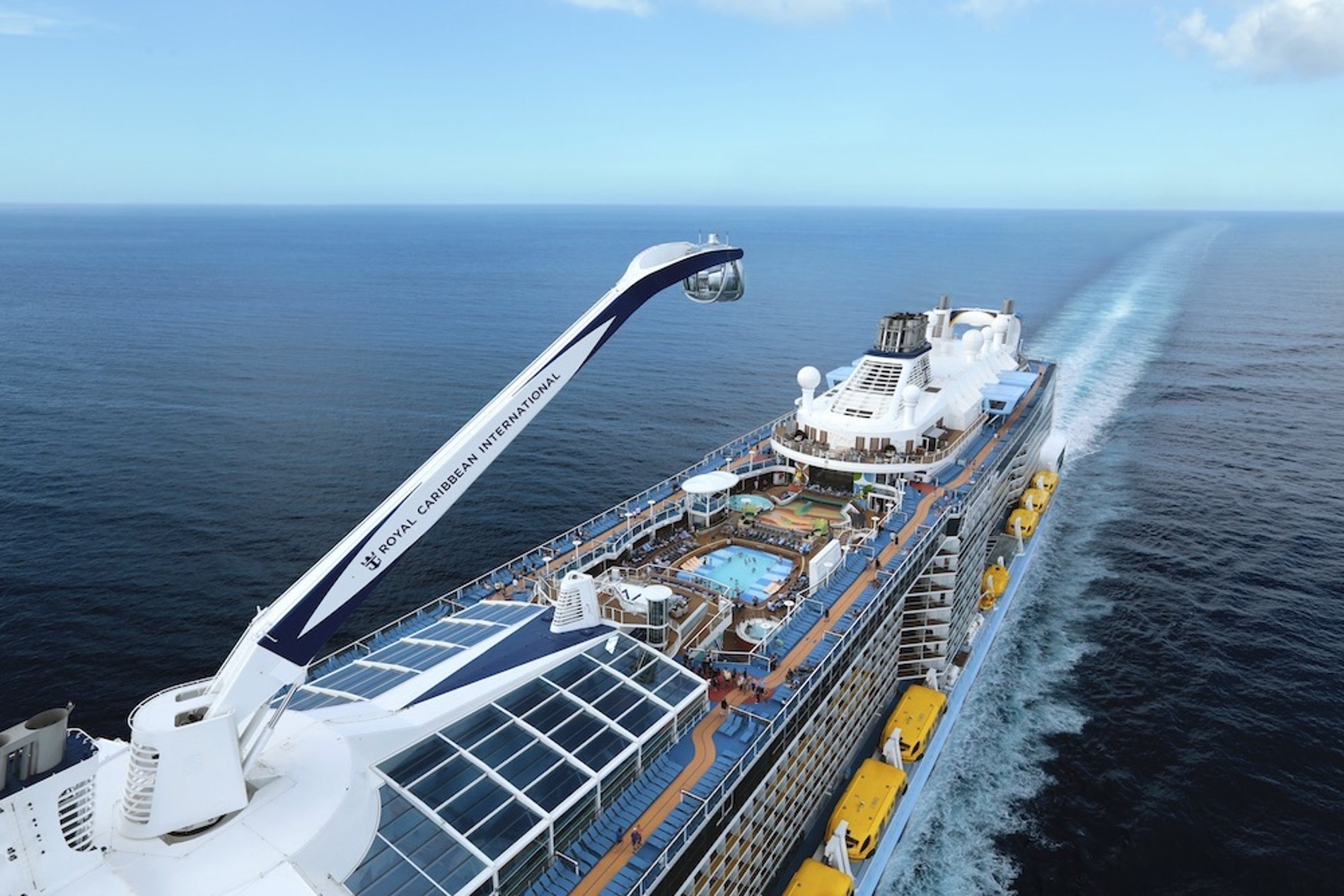 Why Royal Caribbean's Anthem of the Seas is the Perfect Ship for a Family Cruise in 2021
From surf simulators and dodgems to West End musicals and skydiving, Anthem of the Seas is the ship to choose for a family cruise in 2021

After a tough year with travel restrictions and not being able to see much of our families, most of us are itching to get cruising again, to enjoy long days aboard a floating resort where our every whim is catered for, and to explore sun-soaked and exciting destinations. A cruise is also the perfect place to catch up on much-missed family time, and one ship, in particular, is leading the way when it comes to family cruising – Royal Caribbean's beloved Quantum-class vessel, Anthem of the Seas.
The award-winning ship is perfect for kids and adults alike, a floating resort and holiday destination that caters perfectly to large families, from its apartment-like Royal Suites suites through to its incredible entertainment offering and world-class dining. The best news? Anthem of the Seas will be sailing from Southampton in 2021 and 2022, allowing you to holiday with the whole family and not even step foot in an airport.

Action-packed days
Anthem of the Seas delivers the ultimate family-friendly holiday experience, and passengers will get to spend their cruise embarking on a new adventure each day. Start your cruise off in the SeaPlex, the jaw-dropping largest activity space at sea and akin to a floating fairground.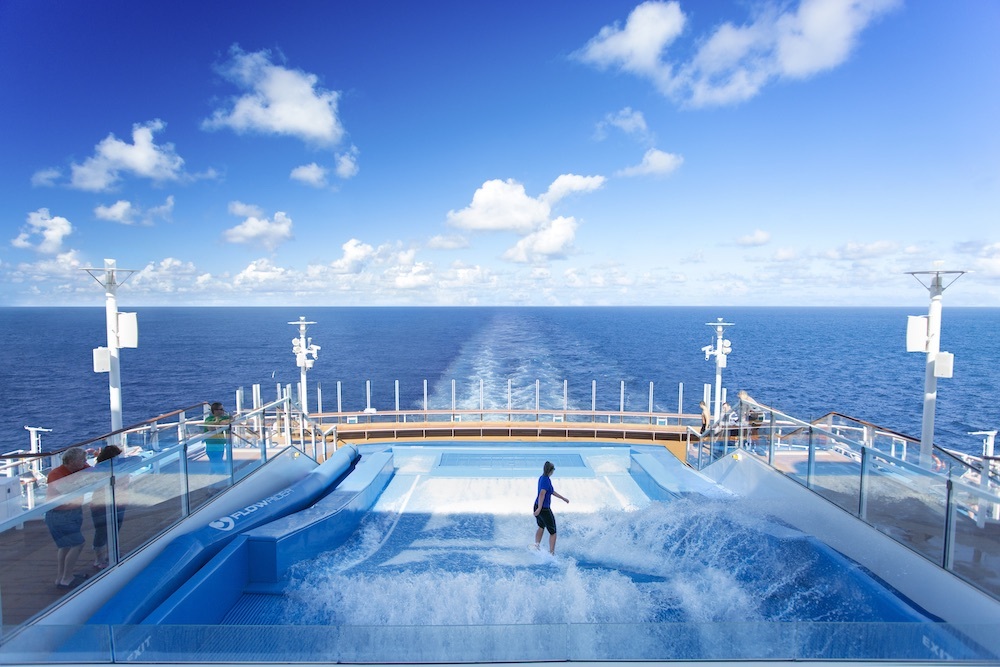 In the SeaPlex, kids will love the chance to bump into each other on the dodgems cars or zoom around the arena on rollerskates, and for the more brave cruisers, there's even a circus-style trapeze school. Live out your 'running away with the circus' dreams as you swing from a flying trapeze (with safety mats to cushion your landing).
But that's only just the surface when it comes to the incredible array of entertainment options aboard Anthem of the Seas, a ship where you can live a different holiday each day. For breathtaking views of the ocean, there's the famous North Star observation capsule, catapulting you to 100 metres above sea level for unrivalled views of the ocean, ship and destinations.
Albeit not as high, there's also the fantastic Rock Climbing Wall for intrepid cruisers, where everyone from beginners to speed climbers can scour the wall and climb to 12 metres above deck – with no reservations needed. Finish your action-packed day with a ride on the incredible 12-metre long FlowRider surf simulator, where 100,000 litres of rushing water head your way, or feel the wind in your face as you enter the RipCord by iFly sky-diving simulator – allowing you to freefall without leaving the deck.
Explore Royal Caribbean's ships
Family-friendly nights
What makes Anthem of the Seas so special is its ability to effortlessly entertain the whole family, be it during the day or come nightfall. For those who aren't exhausted after a day of roller-skating, climbing and surfing, a world of family-friendly entertainment awaits, from the iconic We Will Rock You musical to the fantastical 'The Gift' – a mesmerising show exclusive to Royal Caribbean.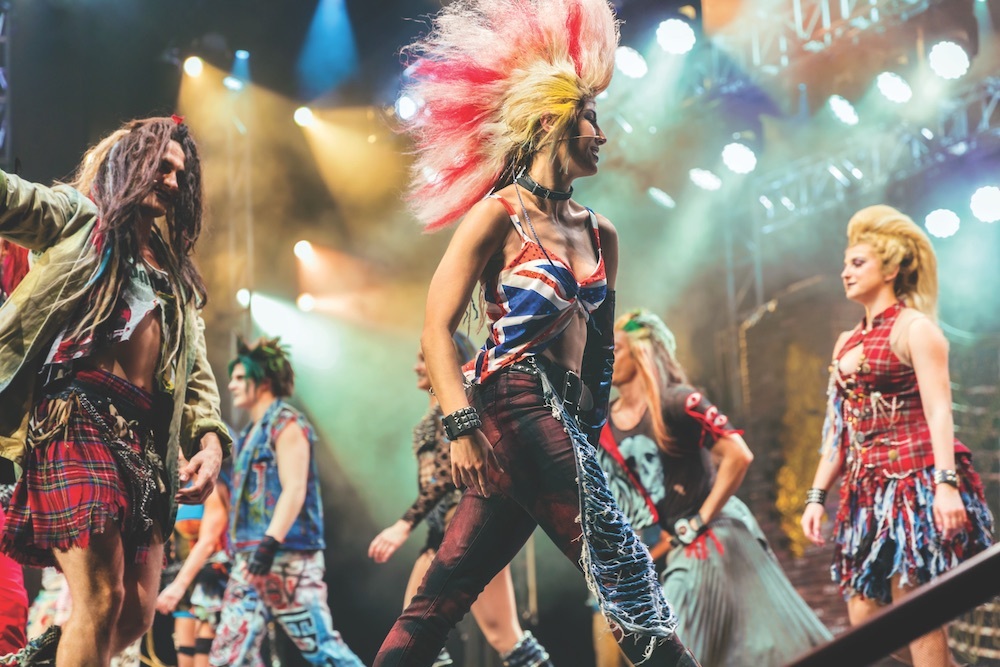 Sailing on Anthem of the Seas allows you and the family the chance to see an epic performance of Ben Elton's hit West End production We Will Rock You, where you and the kids can sing along to all the beloved Queen hits – at no extra cost. For something you can't see anywhere else in the world, then make sure to book a ticket to The Gift, Royal Caribbean's incredible original production of fantasy and illusion, telling a spellbinding story with soul-stirring music to match.
Another experience unique to Royal Caribbean, and even more specifically its Quantum-Class ships, is the ground-breaking Virtual Concert held in the high-tech Two70 theatre. Settle in with the family to embark on a visual and musical experience that uses high-resolution video footage of live performances, creating an immersive experience.
Adults-only
Anthem of the Seas is for families, and that means adults too – in fact, the ship offers so much that couples travelling alone would be in their element. A world of fine dining and discerning entertainment awaits adults on board the ship, and guests can dine on the finest Tuscan-inspired cuisine at Jamie's Italian by Jamie Oliver – the perfect spot for an on-board date night with sumptuous pastas, Italian classics and wines.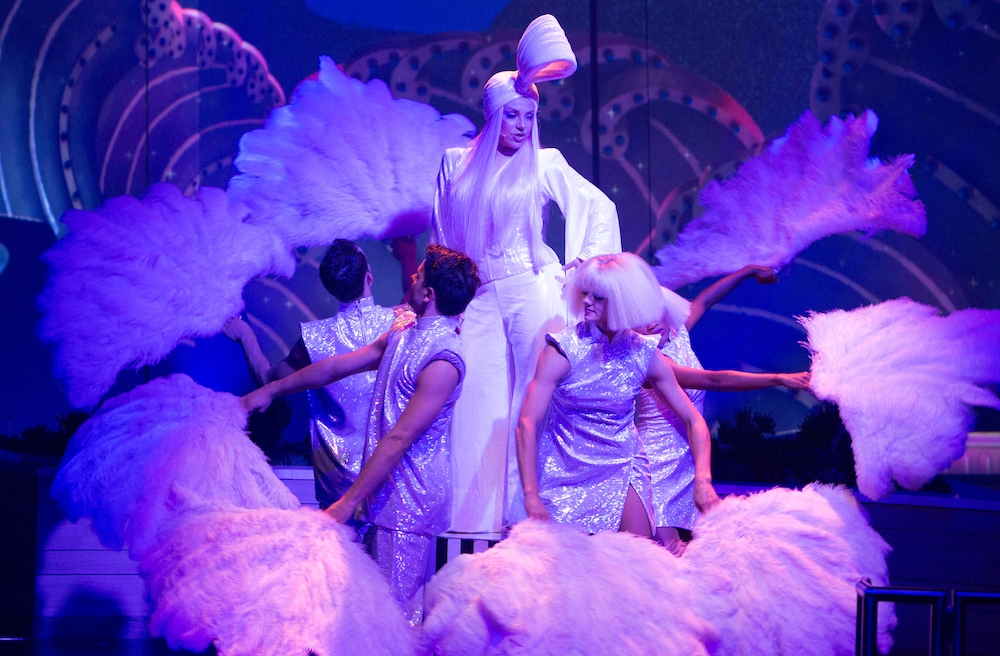 For lovers of fresh tongue-tingling flavours, then only Izumi will do, serving up Asian-inspired cuisine like the freshest sashimi and sushi rolls, along with fresh salads and noodle dishes. Also one for a date night, the visionary eatery that is Wonderland, where dishes push the boundaries and make you question everything you knew about flavour. Highlights include a fluffy avocado mousse, crispy crab cones, bread foam and pepper spheres. Wash them all down with a cocktail or two from the innovative mixology menu – the full sensory experience.
After dinner, a wealth of entertainment options await, like the sultry Spectra's Cabaret – a daring spectacle of live performance, experiential cinema and much-loved musical numbers. Without the kids, Two70 is also a whole different experience, where 270 degrees of window transform into a multimedia theatre, coming alive with aerialists, virtual shows and mind-boggling robotics.
Giving British cruisers the chance to step on board, Anthem of the Seas will be sailing from Southampton in 2021 and 2022, taking families and group to destinations like the sub-bleached Mediterranean, rugged Canary Islands and the historical shores of the Iberian Peninsula.
To book your cruise on Anthem of the Sea, visit royalcaribbean.com