Embracing Your Inner Spirit and Thriving Caribbean Cruise
28
Leaving from:
Philipsburg
Departure date:
16th October 2024
Leaving from:
Philipsburg
•
Gustavia
•
Deshaies
•
Saint Pierre
•
and 3 more stops
From
£5820
*pp for an Outside Cabin
Price shown provided by: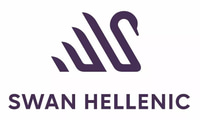 Swan Hellenic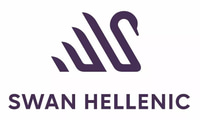 Swan Hellenic
Swan Hellenic cruise line takes pride in providing elegant cruises that sail their guests to far-flung destinations across the world such as New Zealand and the Arctic. With over 70 years of experience, enjoy a sophisticated and comfortable atmosphere onboard Swan Hellenic cruises, with some truly remarkable visits to less-accessible polar regions and plenty of lesser-visited ports worth seeing.
Day 1
Philipsburg, Sint Maarten (Dutch part)
Day 2
Gustavia, Saint Barthélemy
Day 3
Deshaies, Guadeloupe
Day 4
Saint Pierre, Martinique
Day 5
Soufrière, Saint Lucia
Day 6
Mayreau Island, Saint Vincent and the Grenadines
Day 7
Bridgetown, Barbados
Day 1
Philipsburg, Sint Maarten (Dutch part)
The capital of Dutch St. Maarten stretches about a mile (1½ km) along an isthmus between Great Bay and the Salt Pond and has five parallel streets. Most of the village's dozens of shops and restaurants are on Front Street, narrow and cobblestone, closest to Great Bay. It's generally congested when cruise ships are in port, because of its many duty-free shops and several casinos. Little lanes called steegjes connect Front Street with Back Street, which has fewer shops and considerably less congestion. Along the beach is a ½-mile-long (1-km-long) boardwalk with restaurants and several Wi-Fi hot spots.Wathey Square (pronounced watty) is in the heart of the village. Directly across from the square are the town hall and the courthouse, in a striking white building with cupola. The structure was built in 1793 and has served as the commander's home, a fire station, a jail, and a post office. The streets surrounding the square are lined with hotels, duty-free shops, restaurants, and cafés. The Captain Hodge Pier, just off the square, is a good spot to view Great Bay and the beach that stretches alongside.
Day 2
Gustavia, Saint Barthélemy
You can easily explore all of Gustavia during a two-hour stroll. Some shops close from noon to 3 or 4, so plan lunch accordingly, but stores stay open past 7 in the evening. Parking in Gustavia is a challenge, especially during vacation times. A good spot to park is rue de la République, alongside the catamarans, yachts, and sailboats.
Day 5
The oldest town in St. Lucia and the island's former French colonial capital, Soufrière was founded by the French in 1746 and named for its proximity to the volcano of the same name. The wharf is the center of activity in this sleepy town (population, 9,000), particularly when a cruise ship anchors in pretty Soufrière Bay. French colonial influences are evident in the second-story verandahs, gingerbread trim, and other appointments of the wooden buildings that surround the market square. The market building itself is decorated with colorful murals. Soufrière, the site of much of St. Lucia's renowned natural beauty, is the destination of most sightseeing trips. This is where you can get up close to the iconic Pitons and visit colonial capital of St. Lucia, with its "drive-in" volcano, botanical gardens, working plantations, waterfalls, and countless other examples of the natural beauty for which St. Lucia is deservedly famous.
Day 6
Mayreau Island, Saint Vincent and the Grenadines
The small island of Mayreau, just one and 1/2 square miles in area (3.9 square kilometres) is the smallest inhabited island of The Grenadines, and is part of the independent state of St.Vincent in the eastern Caribbean Sea. Two of the best known islands in The Grenadines are Mustique and Bequia, the second largest island in this group. The Grenadine Islands are strung out in a gentle sweep between St.Vincent and Grenada. Most visitors to Mayreau arrive from cruise ships, on the regular ferry, or by yacht. There are no proper roads on the island, only a few vehicles, no airport and only a single unnamed village. Mayreau and the neighboring Tobago Cays are very popular for divers and snorkellers. Saline Bay, on the west coast of the island, has a wonderful broad beach and a few local vendors selling T-shirts and local craft. A climb up the road to the hilltop village on the island provides breathtaking views across Mayreau, Canouan, the Tobago Cays and Carriacou.
Day 7
Located beside the island's only natural harbour, the capital of Barbados combines modern and colonial architecture with glorious palm tree-lined beaches and a number of historical attractions. Experience the relaxed culture of the city renowned for its British-style parliament buildings and vibrant beach life, and seek out the Anglican church and the 19th-century Barbados Garrison. The distance between the ship and your tour vehicle may vary. This distance is not included in the excursion grades.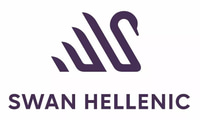 Swan Hellenic
SH Vega
Making her maiden voyage in July 2022, our 5 star elegant Scandi-design boutique ship offers you an intimate setting from which you will be fully immersed in all the sights and scenery of your voyage.
For now, sit back, relax and take a moment to get to know your expedition ship.