Festive Season on the Legendary Danube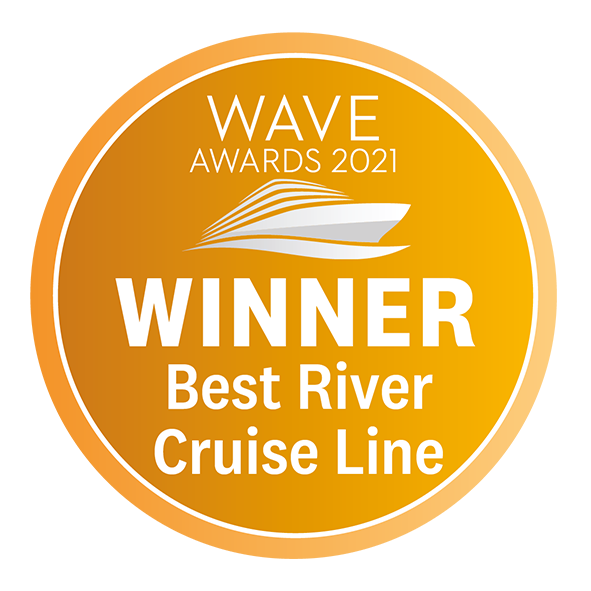 This Danube River cruise at Christmastime delights with the shining sights and sounds of the holiday season. Experience the beautiful traditions of the festive season amid 14th-century architecture and towns virtually unchanged since Roman times. Walk down narrow cobblestone streets lined with beautiful patrician houses and Christkindlmarkt stalls alight with glowing atmosphere of three beautiful countries. Sail through a winter wonderland and revel in the Advent season as each town is festively decorated, offering holiday wares and delicious fare to warm the heart.
Board your ship in Nuremberg, Germany, and visit this 1000-year-old city with a Local Guide. Browse Nuremberg's Christmas market—one of Europe's oldest. Be sure to try the city's traditional gingerbread! Next, visit Regensburg—the only German city not bombed during WWII. Here, you'll taste some of Germany's famous beers and sausages. Next stop is Passau, known for its narrow winding streets lined with patrician houses, and the magnificent Italian baroque St. Stephen's Cathedral which forms a perfect backdrop for the delightful Christkindlmarkt. In Melk, visit Austria's majestic Benedictine Abbey, and enjoy a traditional Austrian cookie tasting as you cruise through a winter wonderland from the Wachau Valley to romantic Vienna. Here, where Christmas markets are scattered around the city, enjoy a culinary walk through the markets to taste some of the local traditional specialties.
Your European Christmas river cruise vacation ends in Budapest, the capital of Hungary, with guided sightseeing and free time to explore one more Christmas market and buy one-of-a-kind gifts.
Cruise ship:
Avalon Impression
Departure date:
10th December 2025
Leaving from:
Nuremberg
•
Nuremberg
•
Regensburg
•
Passau
•
and 4 more stops
From
£3116
*pp for an Outside Cabin
Price shown provided by:

Avalon Waterways

Avalon Waterways
Avalon's suite ships in Europe and Southeast Asia boast wall-to-wall windows that transform cabins into open-air balconies, and there are also river-facing beds to make the most of passing views.
The line's Active & Discovery sailings have optional action-packed experiences alongside traditional shore tours.
Avalon Waterways also offers short-break cruises of three and four nights.
Days 1 - 2
Nuremberg, Germany
Day 3
Regensburg, Germany
Days 7 - 8
Budapest, Hungary
Days 1 - 2
Nuremberg is a medieval city located in northern Bavaria in Germany. It is Bavaria's second largest city and is noted for its iconic red roofed buildings and medieval architecture. The imperial Castle overlooks Nuremberg and was one of the most important fortifications of the Roman Empire. For more significant cultural history, the Germanisches Nationalmuseum, one of the largest cultural history museums in the German speaking world, offers visitors exhibitions from Prehistoric all the way to present day. Walking tours around the city offer an enjoyable and active way to learn of Nuremberg's history and culture. Through Old Town, discover fountains, wells, churches, and art treasures, as well as learning of the colourful past and cosmopolitan present of the city and its people. Nuremberg is also home to one of the oldest Christmas markets in Germany, the Nuremberg Christkindlesmarkt, where visitors can purchase traditional handmade decorations and enjoy the famous gingerbread, mulled wine, and grilled sausage from over one hundred and eighty wooden stalls.
Day 3
Regensburg is a medieval city of Bavaria in southeast Germany. It is situated on the northern point of the Danube River at its confluence with the Regen and Naab rivers. The city is famous for its iconic 12th Century stone bridge and sixteen arches, crossing the Danube into Old Town and is the oldest preserved bridge in Germany. Regensburg is also noted for its 13th Century Regensburg Cathedral and Gothic twin spires that feature prominently on the city's skyline. Recently awarded UNESCO World Heritage status, the city is home to many preserved sites. Visit the the 2nd Century Porta Praetoria which served as the north gate to a Roman camp and St Peter's Cathedral, with its French Gothic architecture. Also the 18th Century Thurn and Taxis Palace and the Old Town Hall, which is now home to the Imperial Diet Museum, are also worth a visit. Regensburg benefits from lots of parks and gardens for visitors to relax in, as well as walks and cycle paths along the banks of the rivers.
Day 4
Passau is a German city located in the Southeast of Germany on the Austrian border. It is situated at the confluence of the rivers Danube, Inn and Ilz. The Three Rivers City, as it's also known, is unique for its three contrasting currents of blue, green and black. Old Town of Passau is home to towering buildings of striking architecture: the majestic fortress Veste Oberhaus, the Pilgrimage Church Mariahilf and St Stephen's Cathedral. Many of Passau's attractions can be found in this area, including the New Bishop's Residence, the Gothic Town Hall, as well as many churches and museums. Visitors can stroll along the riverfront promenades and romantic lanes whilst enjoying the picturesque landscape. For modern art, The Museum of Modern Art and Glass Museum Passau are recommended as they offer something a bit different. Theatre and cabaret are a popular evening pastime, with performances at the former Prince Bishopric Theatre or some lively cabaret and Jazz at the Scharfrichterhaus. Visitors will also find many traditional local Bavarian and Austrian cafes and restaurants offering a cosy atmosphere with home cooked food from local produce.
Day 5
Melk is an Austrian town situated on the River Danube. Located west of Vienna, the town is mostly famous for its 11th Century Melk Abbey, a magnificent monastery built high above the town. Melk Abbey is the largest example of Baroque architecture in the Wachau Valley, with the valley itself awarded UNESCO World Heritage Site status in 2000. Its steep terraced vineyards mean vinters cultivate with traditional manual practices and the springtime sees this unique landscape covered in apricot tree blossoms. Strolling around the streets of Melk Old Town, visitors will find the Town Hall Square, the Main Square, the old Post Office, now a local museum, Old Abbey Tavern, and Kremser Strasse. River cruises, self-guided walking tours and cycle tours are also extremely popular around Melk, as the Wachau Valley offers unique landscape to be explored and enjoyed. Art festivals and Baroque music is celebrated each year with the Melk Baroque Days, an international festival.
Day 6
Vienna is the capital and largest city of Austria. Located on the Danube River in the East of the country, the city is renowned for its strong music heritage and rich culture, and is the largest German speaking city in the world, outside of Berlin. In 2001, Vienna was designated a UNESCO World Heritage Site and boasts magnificent architecture. The city is home to over 27 castles and 150 palaces including the symbolic Gothic St Stephen's Cathedral and the iconic Schönbrunn Palace. Art and music are in abundance and all tastes are catered for. Live music venues offer everything from Rock to Opera. Enjoy world class performances at Vienna State Opera and experience the epicentre of international concert life at Musikverein. Modern and historical art can be found in indoor and outdoor spaces around the city, and a visit to the famous Kunsthistorisches Museum (KHM) is highly recommended. Enjoy views of the city from the Danube Tower and the Giant Ferris Wheel, then relax in the ample cosy coffee houses, cafes, bars and restaurants where traditional and international cuisines are served, as well as the locally produced wines.
Days 7 - 8
Budapest is the capital city of Hungary and is located over the River Danube. It is one of the largest cities in the European Union and much of its historical sites have been awarded UNESCO World Heritage Site status. Originally formed in 1873 by the joining of Buda, Pest and Old Buda, the city suffered heavy destruction during World War II and was rebuilt into the country's political, cultural and commercial hub it is now. Bridges and railways connect the city over the Danube, including the six small islands situated on the river themselves. Some of Budapest's UNESCO World Heritage sites include Chain Bridge, Budapest Parliament, the striking Matthias church and the iconic Royal Palace visible from every location within Budapest City. The Castle Hills district architecture represents over a thousand years of the city's history with examples of Roman, Turkish, Gothic, Renaissance and Art Nouveau styles. Budapest also has a rich Jewish heritage and is home to the largest synagogue in Europe. The city has an abundance of restaurants offering international cuisines, as well as traditional Hungarian dishes ,including goulash soup, a very popular lunchtime dish. Hungarians enjoy their coffee so a traditional cafe is never hard to find.

Avalon Waterways
Avalon Impression
Part of Avalon's award-winning fleet of Suite Ships, the Avalon Impression features two full decks of Panorama Suites with wall-to-wall, floor-to-ceiling panoramic windows that transform the living space into river cruising's only Open-Air Balcony.



Avalon Waterways
From
£3,116
*pp for an Outside Cabin