Search for your ideal Cruise
Ocean cruising in Tortola
The largest of the British Virgin Islands, the volcanic island of Tortola is home to world-class beaches, charming coastal towns and luscious, forest covered mountaintops. Despite the devastation caused to Tortola by Hurricane Irma in 2017, this exquisite, tropical island has bounced back with vibrant energy. Its name comes from the Spanish word tórtola, which means turtle dove and the island was once a hotspot for swashbuckling pirates, the most notable being Blackbeard and Captain Kidd, who landed on the island in search of treasure. Tortola's mixed heritage accounts for its hybrid culture, which is made up of European, African, Arawak Indian and Caribbean influences. Colonial landmarks such as Fort Recovery, the Dungeon and Old Government House still pepper the island and Tortola is also home to the Sunday Morning Well, the site where the 1834 Emancipation Proclamation was first read. A mountainous island, Tortola's highest peak is Mount Sage, which is covered in dense rainforest. The gentle waves of the Caribbean Sea lap Tortola's stunning beaches, creating a sense of paradise for visitors on a Tortola cruise.
Why choose Tortola cruises
Famous for its rum-making traditions and feisty pirate legacy, Tortola is a cruiser's dream with its striking, long coastlines and gorgeous mountainside vistas. Cruises to Tortola are able to dock easily at Road Town on Tortola, thanks to its deep port. From there, Tortola shore excursions transport cruisers to the island's top inland attractions such as Mountain Sage National Park, and to the island's East and West Ends. Cruise companies such as Royal Caribbean, Norwegian Cruise Line, PO Cruises, Carnival, Marella Cruises, Costa Cruises and Princess Cruises offer tailored trips that allow tourists to experience Tortola's highlights by boat.
find your perfect cruise
Find your ideal Caribbean cruise
Showing 10 of 6451 results
Sponsored listing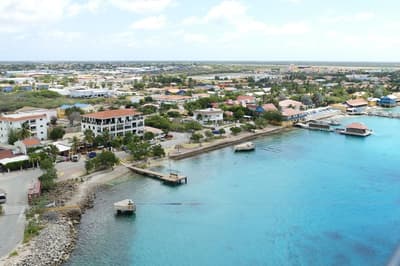 7 nights
Departs on the 18 Mar 2024
Norwegian Cruise Line, Norwegian Sky
La Romana, Catalina Island, Willemstad, + 5 more
Starts at: La Romana
Tortola cruises: Best Places to visit in Tortola
Road Town
Road Town is Tortola's vivacious capital and the principal port of call for cruise ships. This thriving marine town winds around the bay in the shape of an amphitheatre, with streets packed full of international eateries, rum-themed bars and old historical buildings. At the Tortola cruise port, immerse yourself in history at the Old Government House Museum, which was once the official residence of the Governor of the British Virgin Islands. It has now been transformed into a museum hosting collections which provide insight into the heritage and culture of the British Virgin Islands. Stop for some light lunch at Island Roots Café for an authentic taste of the Caribbean, before having a look round the 1780 Lower Estate Sugar Works Museum. This museum, situated inside an old sugar well, will teach you about the McClevery slaves who built it 1780 and produced rum and sugar here. If you're looking for a break from cultural activities, wander into the J.R. O'Neal Botanic Garden. Here, you will find four acres of beautiful indigenous and exotic tropical plants, along with lily ponds, waterfalls, tropical birdhouses and miniature rainforests. After a long day of exploring, find refuge from the sun in Pusser's Pub where you can sample one of Tortola's many rum cocktails. If you're up for a spot of shopping, stroll around Crafts Alive Village where local vendors sell handmade clothes and keepsakes, or head over to Tortola Pier Park, which is full to the brim with both local and designer shops. This is also a great area to stop for an evening meal, with its trendy restaurants including Seven at the Pier Restaurant or Mac's Restaurant.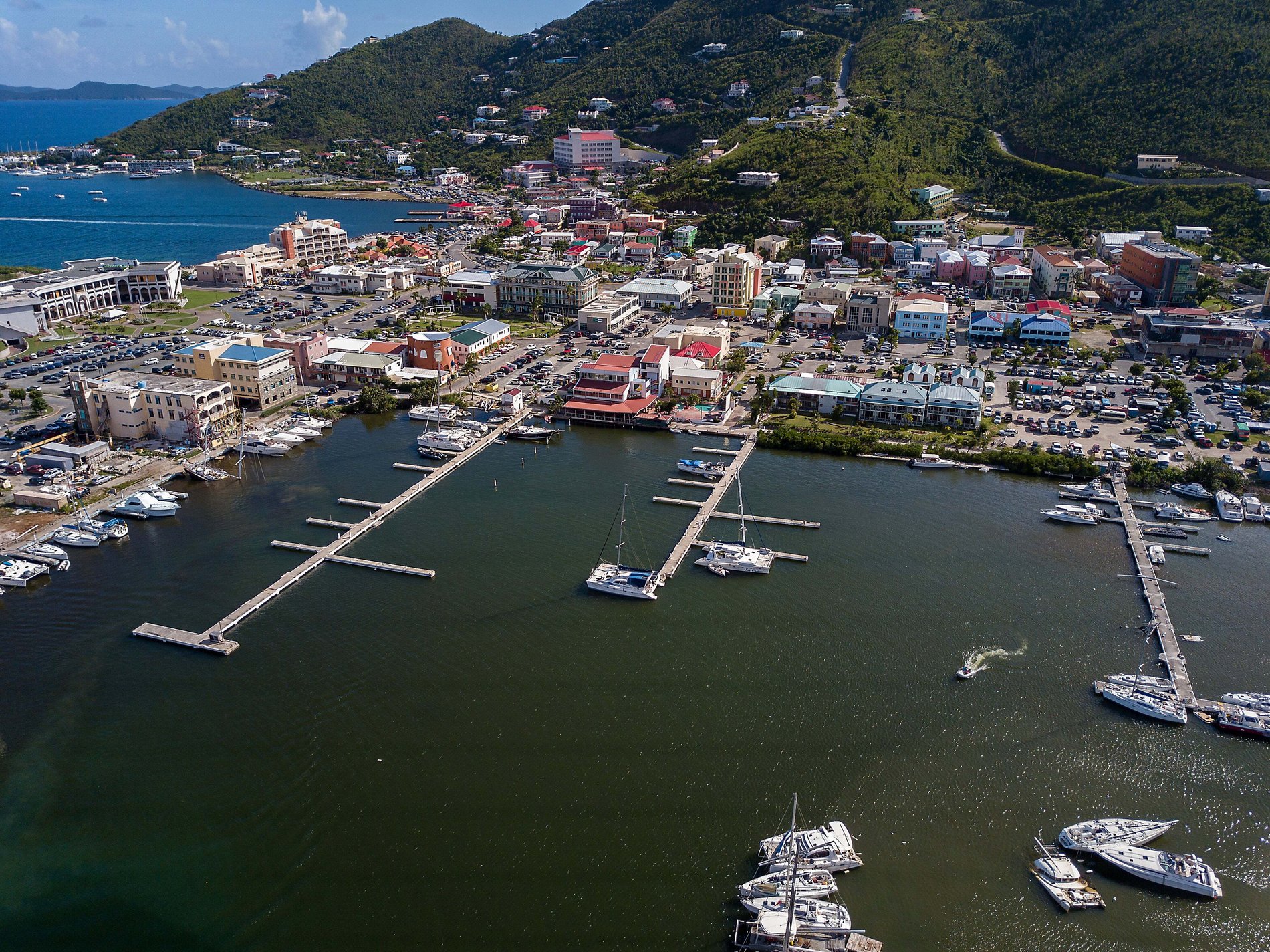 Cane Garden Bay
The hauntingly beautiful Cane Garden Bay boasts the most idyllic beach on Tortola, sheltered from the wind and blessed with shimmering, limpid waters and soft, sun-drenched sand. A day's activities at the beach requires very little energy, whether you're lounging in the sun or kayaking or snorkelling along the gentle shores along cruises to Tortola. As evening comes, Cane Garden Bay lights up with energy as live music hums inside animated, beachfront bars. Once you feel fully revitalised by your beach break, take a trip to Callwood Distillery, which is just a short walk from the bay. This ramshackle, stone building is significant in the rum-making world, as it dates back about 400 years. Pure distilled rum is produced here, using cane juice grown on the plantation itself. Learn more about the process on one of the distillery's interactive tours before sampling the fresh, lively taste of the spirit yourself.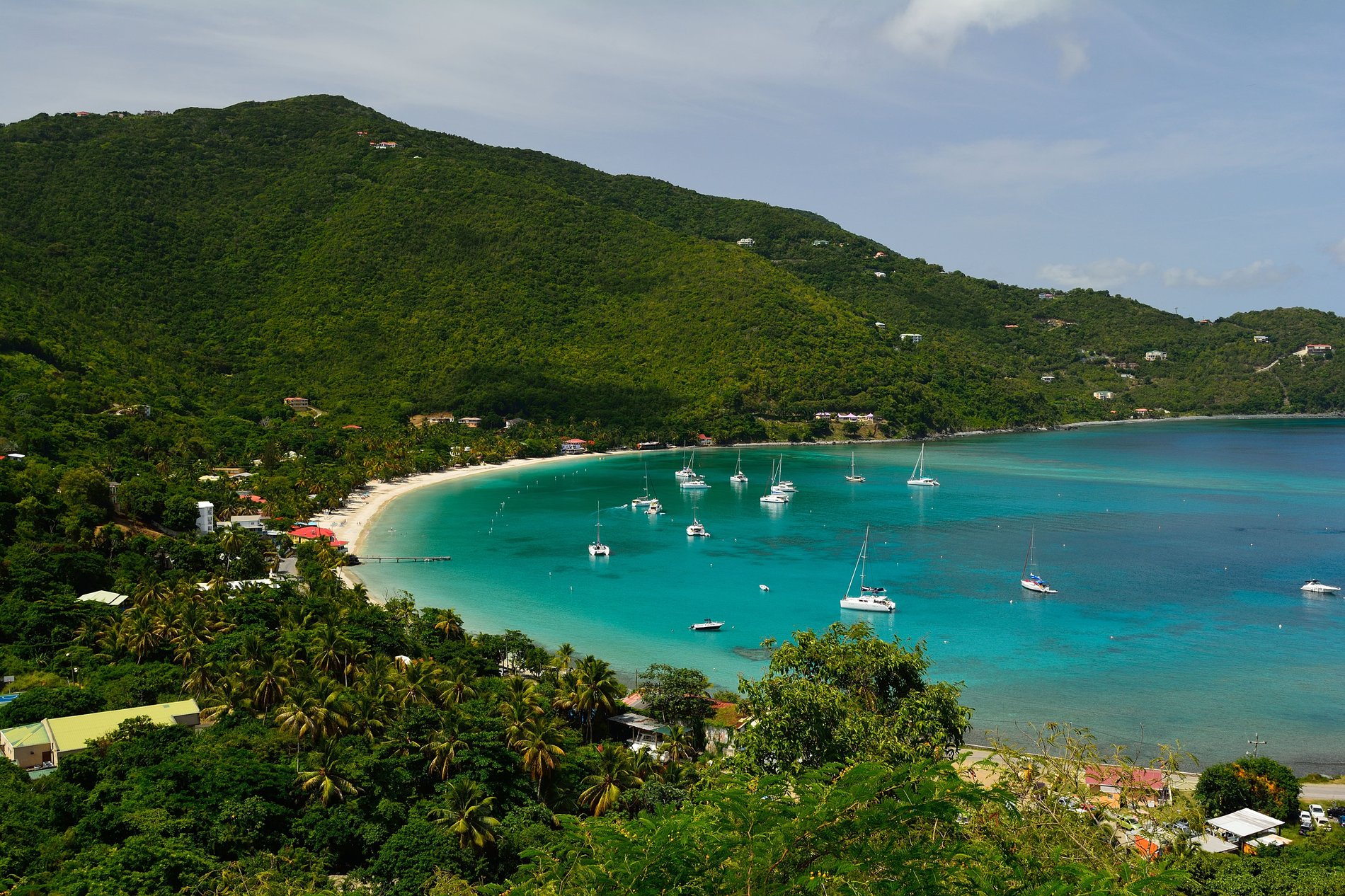 Brewer's Bay and Mount Healthy National Park
Another historically significant site in the history of rum-making, the appropriately-named Brewer's Bay was once rich with sugar plantations and distilleries. Fascinating ruins of old sugar mills are peppered around the area, the most famous being the Mount Healthy windmill situated in Mount Healthy National Park. Explore this 18th-century stone windmill, which was used to grind raw cane, then to be harvested and processed by slaves into sugar; and take in the remaining ruins on the property, which include the boiling house, animal mill round and distillery. Head back towards Brewer's Bay beach for some afternoon snorkelling in the bay's crystal-clear waters. Characterised by the large boulders puncturing the reef, this is one of the best places for seeing exotic fish and colourful corals.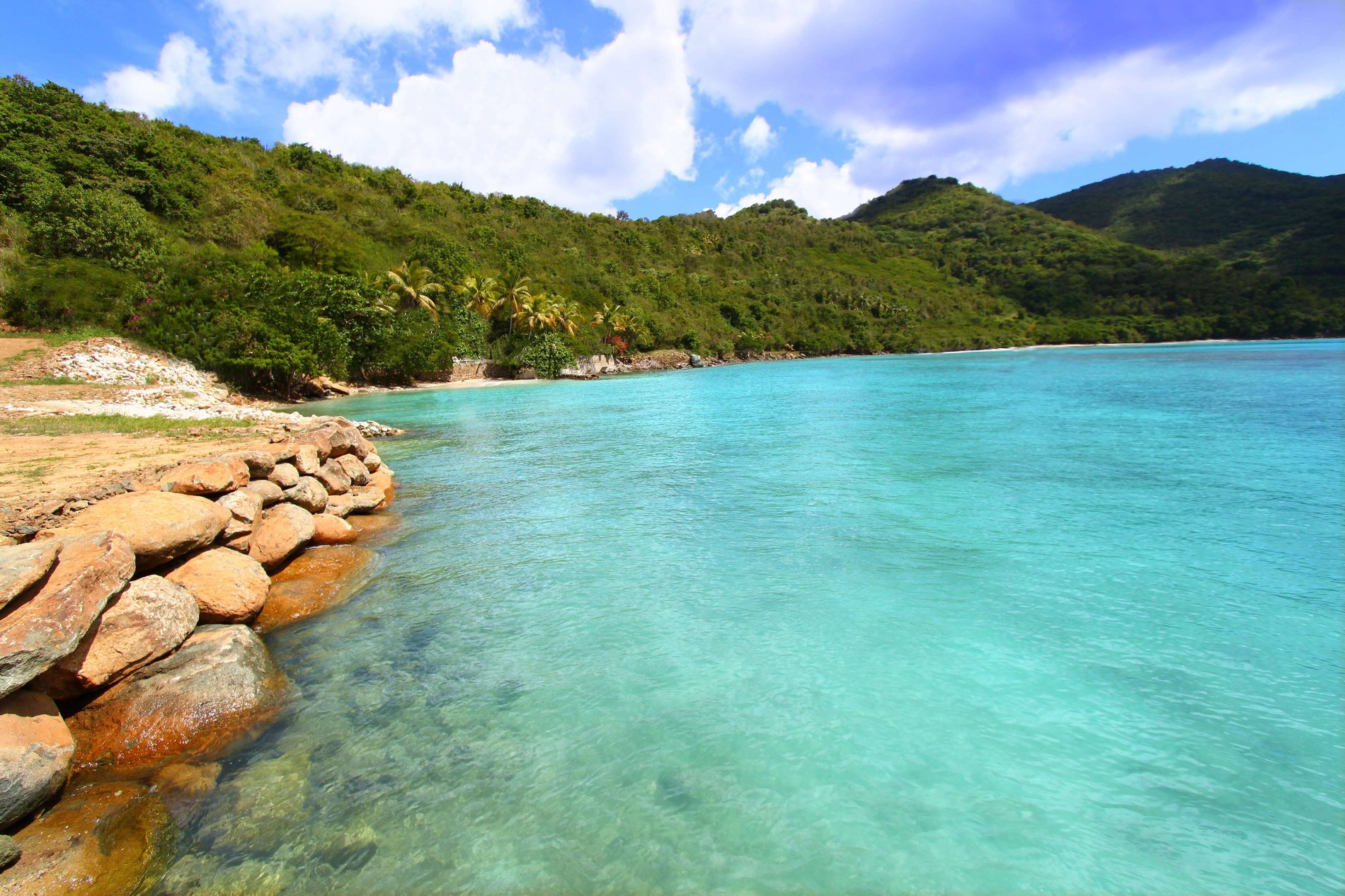 Sage Mountain National Park
Covered in acres of thick, dense rainforest, Sage Mountain National Park is a truly spectacular natural wonder. Standing tall in the centre is the grand Mount Sage, a volcanic peak which rises up high above the trees. Follow one of the twelve trails that weave through the verdant trees, home to rare animals and birds such as hermit crabs, red-tailed hawks, Caribbean martins, mountain doves and pearly-eyed thrashers. Breathe in the rich rainforest smell and feast your eyes on the beautiful flora that surrounds you, from mahogany trees to mountain guava and swathes of moss and mammee apple. Follow the Mahogany Forest Trail up to the top of Mount Sage to experience extraordinary views across the island as far as Anegada island.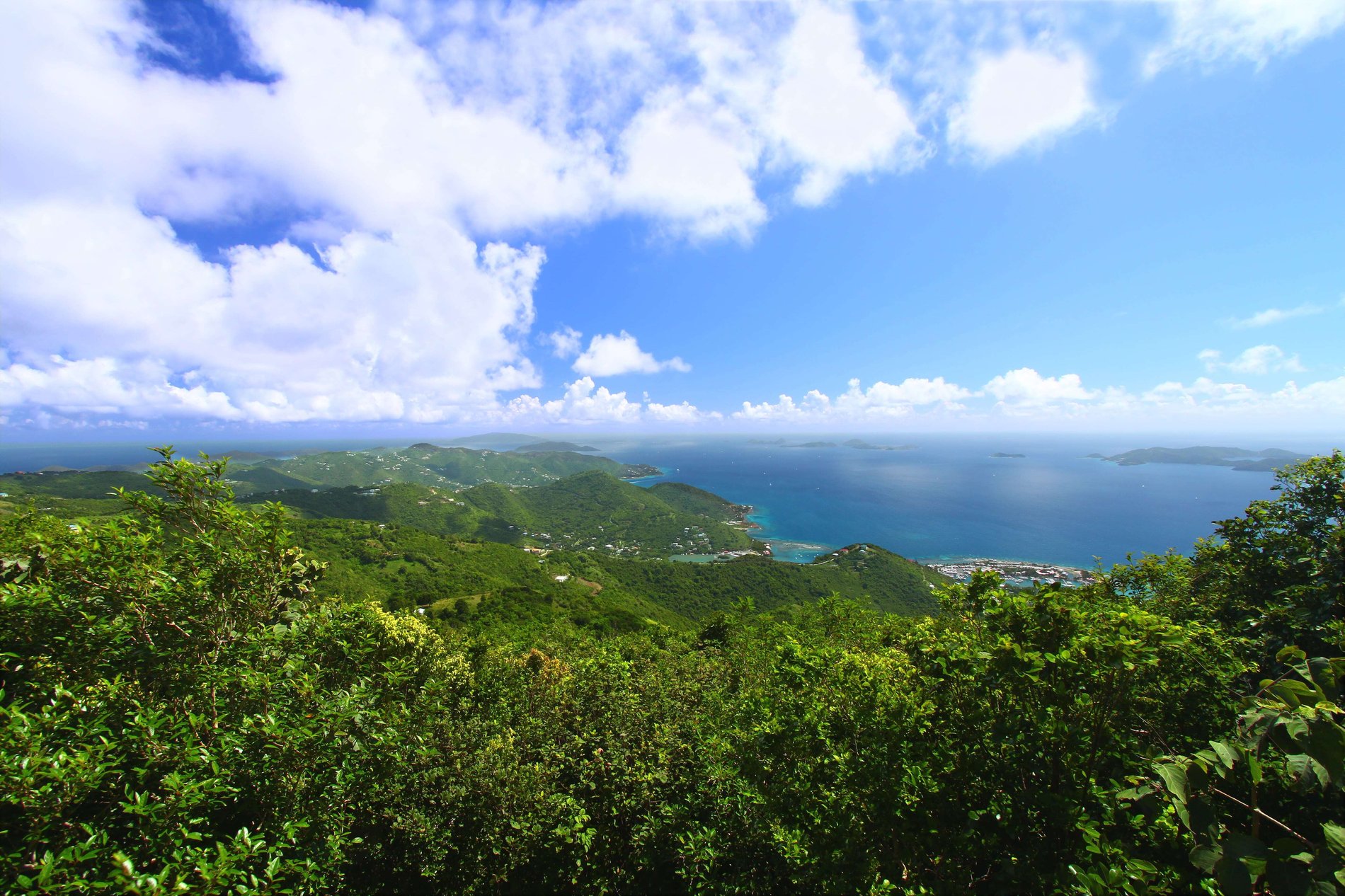 Smuggler's Cove and Soper's Hole
Walking down to the tranquil and secluded beach at Smuggler's Cove will feel as though you're entering realms of paradise along a Tortola cruise. This ravishingly beautiful and unspoiled beach boasts glittering sapphire waters and soft white sands. Its remote location has protected the cove from tourist crowds, preserving the area's natural beauty. Snorkelling in these calm, shallow waters uncovers an aquatic world of multi-coloured fish and even the odd sea turtle. Further along from Smuggler's Bay you'll find Soper's Hole, a compact harbour located just off the western tip of Tortola. Here, the Caribbean influence is strong, and the waterfront offers a myriad of Caribbean craft shops selling authentic spices, gemstones and jams. Make sure you pay a visit to Pusser's Landing, the legendary bar that offers some of Tortola's best food as well as the island's famous 'Painkiller' cocktail – a concoction of Pusser's Rum, pineapple juice, orange juice, cream of coconut and a dash of nutmeg.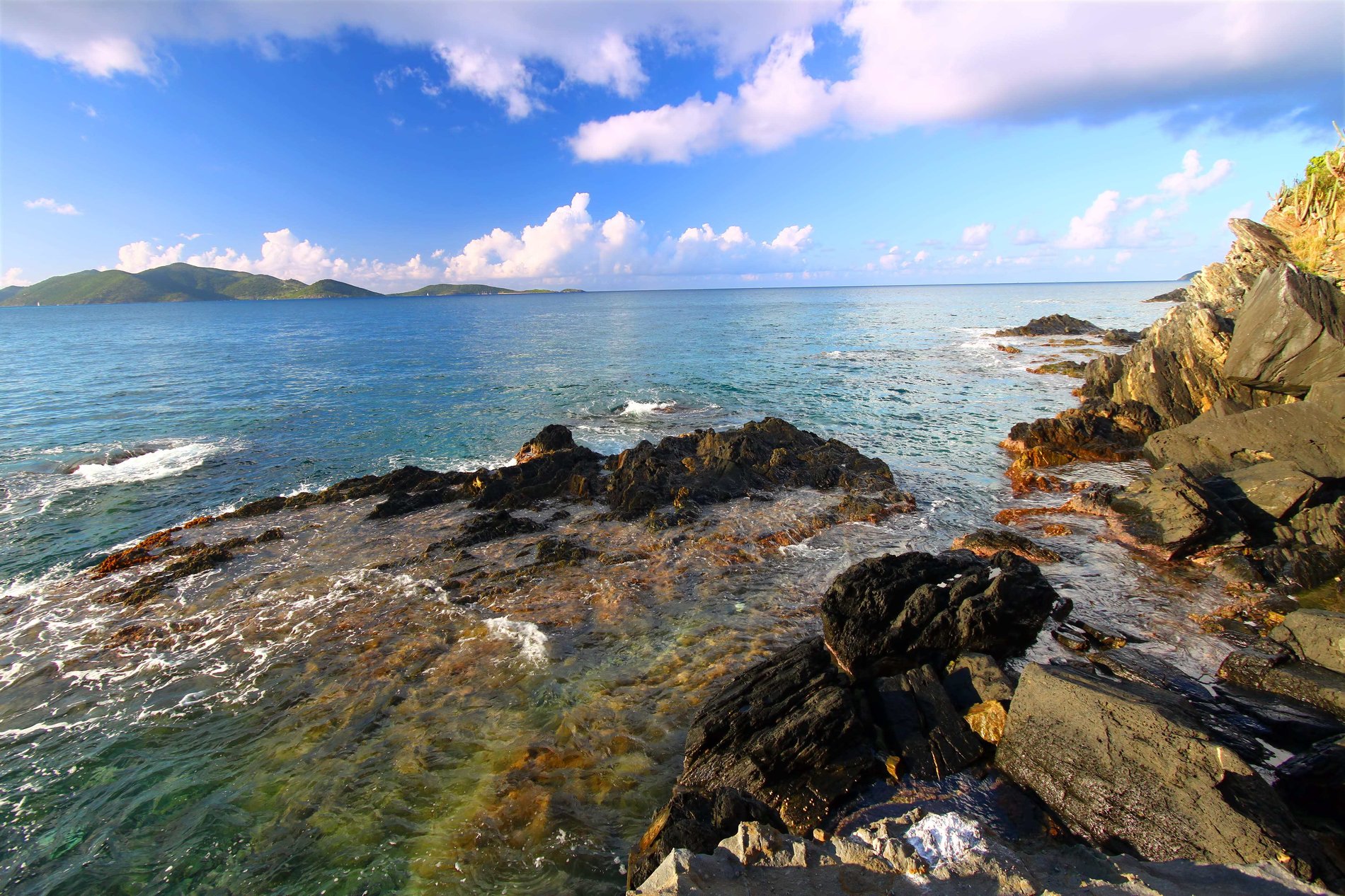 Trellis Bay
A marine paradise, the gorgeous Trellis Bay is Beef Island's focal point in the East End. The beach's shores are brimming with shimmering coral and dazzling tropical fish, which dart around small rocky outcroppings and weave in between the dense seagrass. Lucky snorkellers might even spot a turtle or a ray, drifting through the translucent waters. The area's limited boat traffic has made it a watersports-lover's paradise and activities such as windsurfing, kayaking and kiteboarding are available at the Trellis Bay Watersports centre. Explore the streets of Trellis Bay itself, by wandering into the numerous art galleries and quaint shops that pepper the town. Make sure you stop at Trellis Bay Market Bar and Grill for a light evening refreshment or delicious Caribbean meal.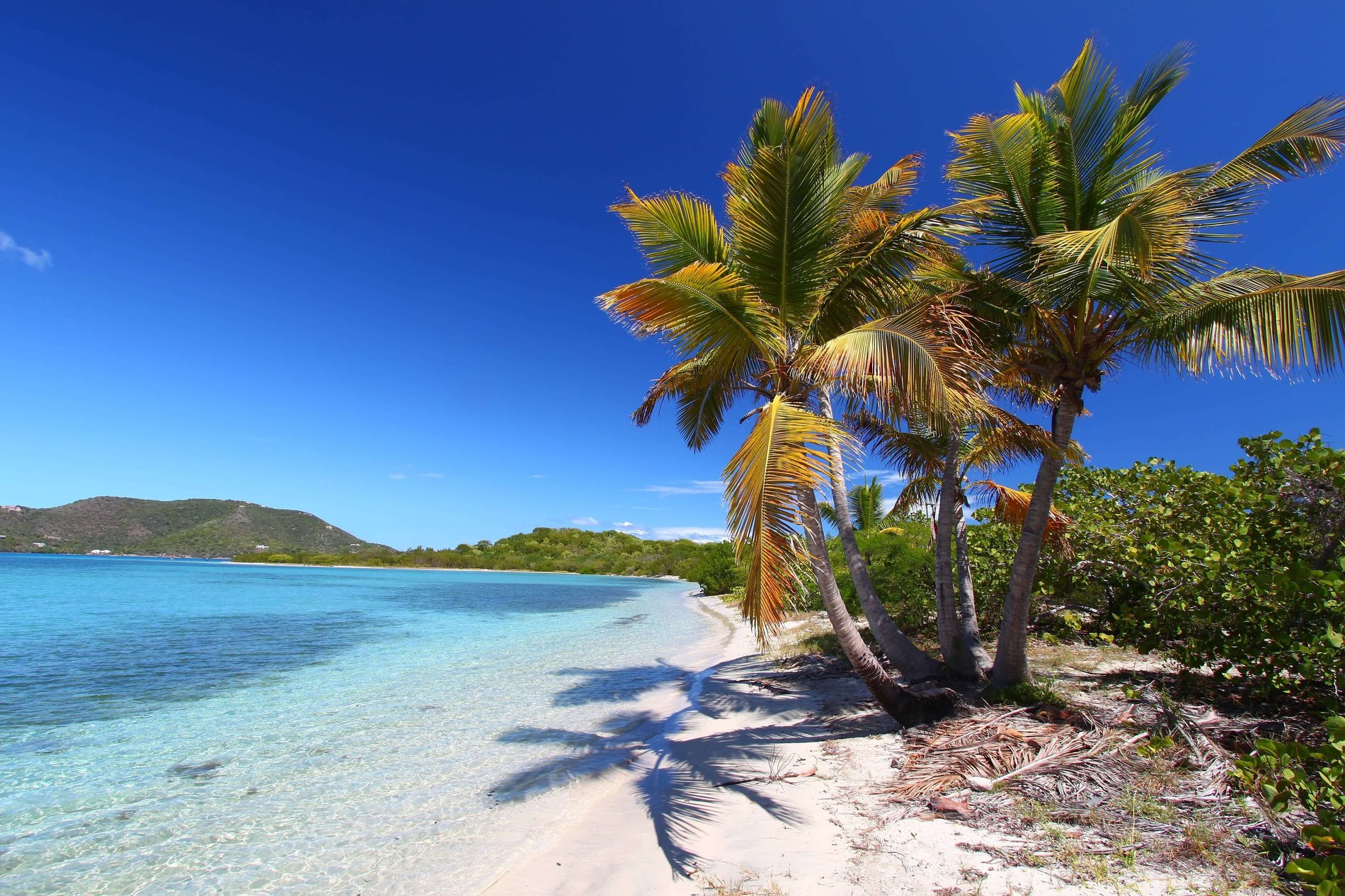 Iconic ports
Tortola cruises: Best things to do in Tortola
Try the local cuisine
Tortola's cuisine offers a fusion of Caribbean, African, Indian and European flavours. However, you will find that the island has its own menu of speciality dishes unique to Tortola. Tuck into some roti – a savoury pastry filled with spiced curried meats or callaloo – a local stew made with taro leaves, okra, meats or fish, onions and spices. While you're wandering the streets, treat yourself to a Johnny Cake – a baked or fried dough made with cornmeal. If you're feeling parched, why not try some Sorrel Tea, made from a herb local to the island. Don't be surprised to find soursop, a spiky fruit native to Tortola, sold by local street vendors everywhere. This citrus-type fruit grows in abundance on the island.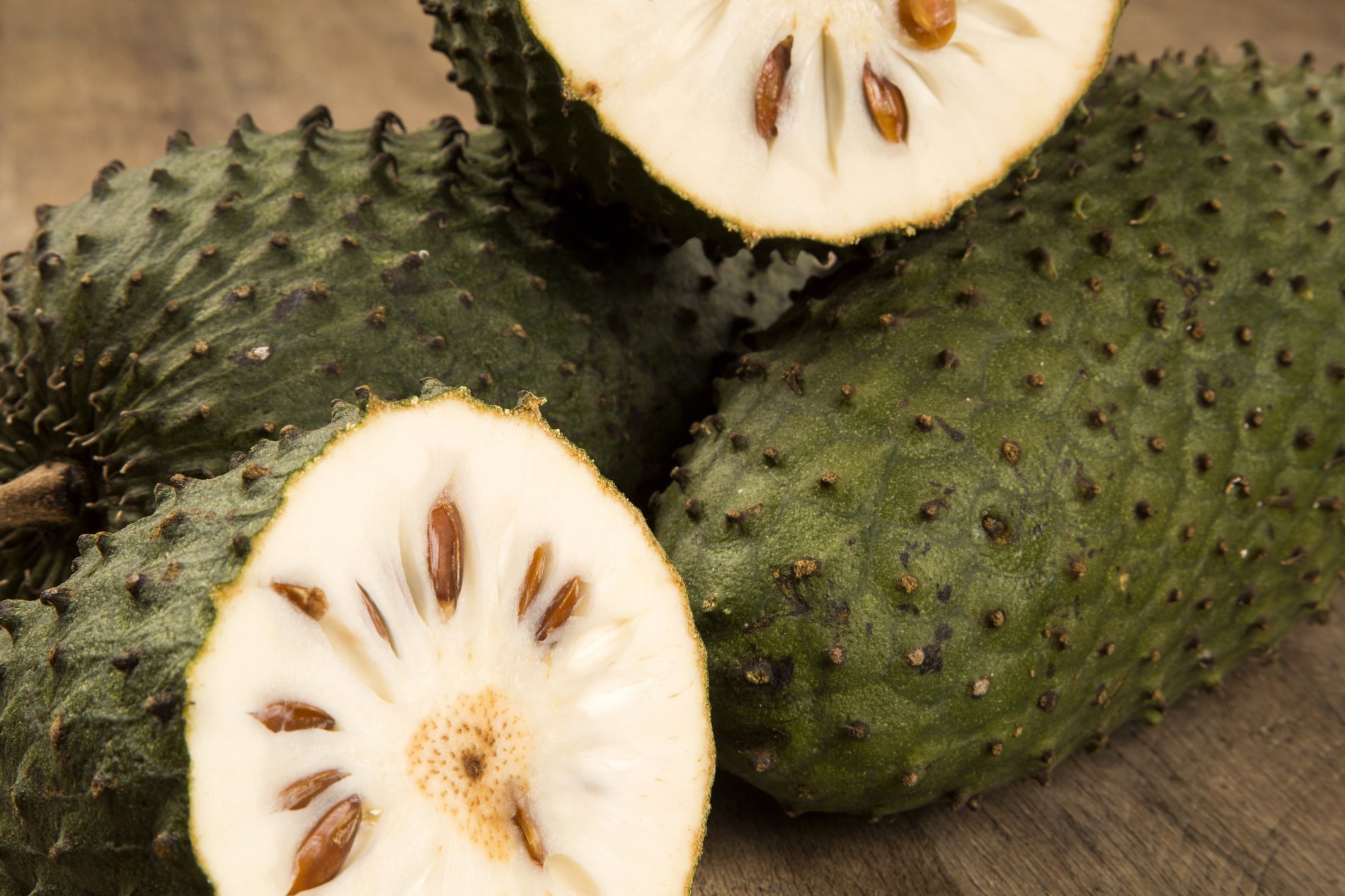 Explore different beaches
Tortola is blessed with fabulous beaches that can found at all corners of the island. Smuggler's Cove is of course one of Tortola's best, but there are countless other bays with tempting beaches. Long Bay Beach, Josiah's Bay and Apple Bay are all prime sunbathing locations, while Nanny Cay, situated just off the shores of Road Town, is home to some more secluded, less-visited sandy shores.
Go snorkelling and diving
Coral-covered reefs, clear blue waters and extraordinarily biodiverse marine life has made Tortola a top diving and snorkelling destination. You will find dive centres around Nanny Cay, Smuggler's Cove and Brewer's Bay. Dive among schools of colourful fish, nurse sharks and lobsters here. History buffs along a Tortola cruise will find wreck-diving a satisfying experience. Chikuzen and RMS Rhone are both sites of sunken ships, which have since become inhabited by swarms of aquatic creatures.
Attend a full moon party
When you hear the phrase 'full moon party', some travellers' minds might jump straight to Thailand. However, the British Virgin Islands also frequently host sumptuous full moon parties, which take place monthly in some areas of the island. These parties originated in the idea that when the moon is at its fullest, humans and animals begin to act strangely. Trellis Bay and the Paradise Club at Cane Garden Bay are both popular venues for full moon parties during which revellers dance to live music on the beach, watch fire-breathing acts in awe and, at Trellis Bay, gather around for performances by Moko Jumbies – local stilt dancers.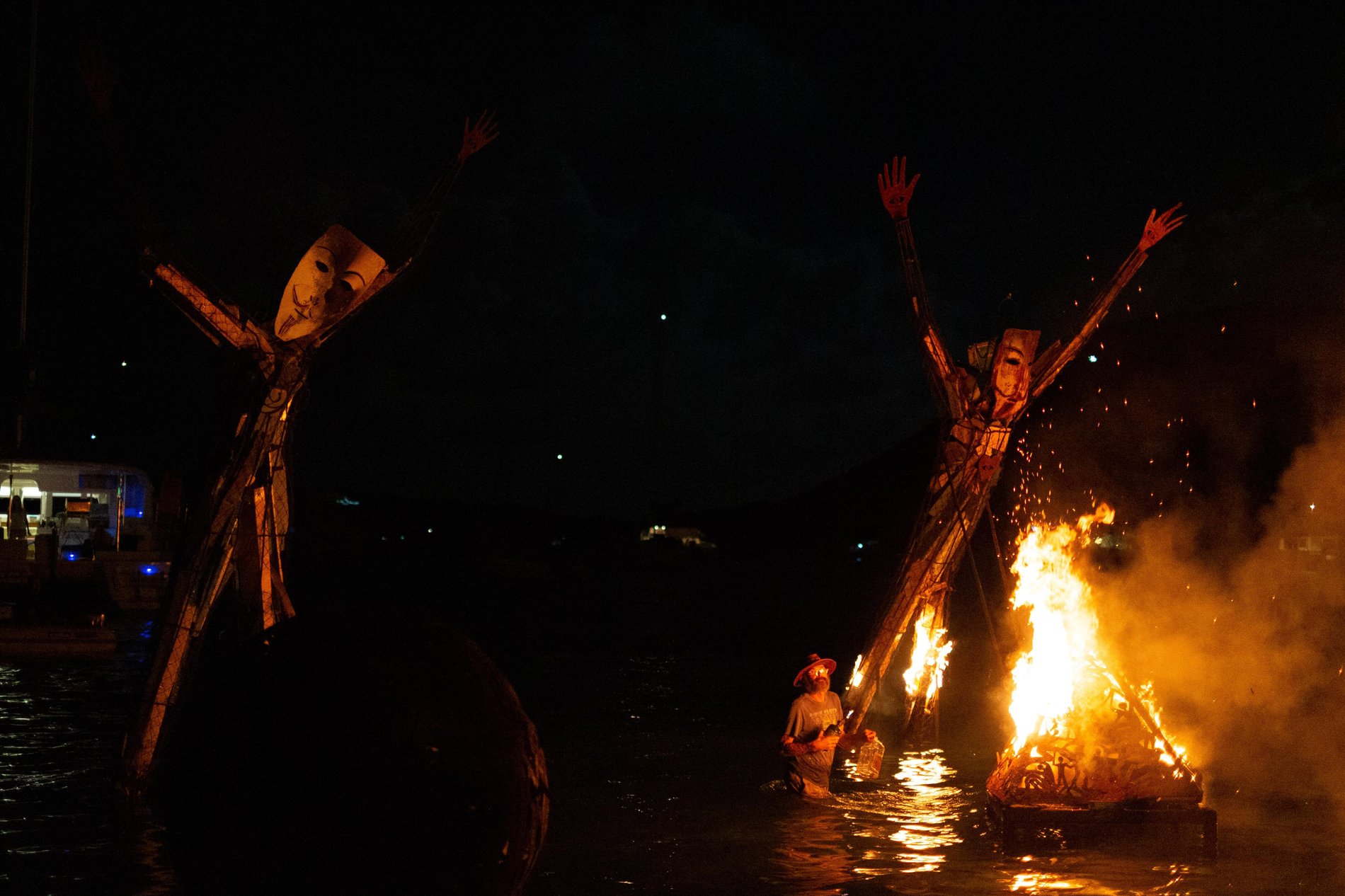 Explore Tortola's historical sites
Tortola has a richly mixed history of piracy and colonial rule and this can be seen at the many historical sites across the island. Explore the old Dutch and British defence fortifications at Fort Recovery, Fort Burt, Fort Purcell and Fort Charlotte. Catch a glimpse of what life might have been like for 18th century-prisoners at the HM Prison on Main Street which is also the oldest building in the town, and discover the ruins of the old St Michael's Church which was once used as a spying post for a pirate priest.