Latvia Cruise Guides and Deals
Hidden behind the Iron Curtain until 1990, Latvia is a country still shrouded in mystery to many travellers, but with the curtain lifted has transformed into a vibrant Euro destination. The country is mostly parkland and stunning scenery, cloaked in lakes, sandy unspoilt beaches and pristine pine forests.
Why choose Latvia cruises
Latvia has a sprawling coastline fringed by the Baltic Sea and Gulf of Finland, so a cruise is a great way to visit this country. Cruise ships dock at the terminal on the Daugava river, which is very close to the city and the old town. A wide variety of cruise ships and cruise lines dock in Riga, from the mega-ships of Royal Caribbean, NCL, MSC Cruises and Princess Cruise through to smaller, more boutique luxury lines like Azamara, Hapag-Lloyd Cruises and Regent Seven Seas.
The best Latvia cruise deals
Best places to visit on a Latvia cruise
Riga
In 30 years, Riga has transformed from a Soviet city to a flamboyant metropolis embracing the European Union. The city delights tourist with its storybook old town, art nouveau buildings and friendly café culture spilling out onto the cobbled streets. Over a third of Latvia's residents live in Riga, a city that has been referred to as both the Paris and Prague of the East – but with fewer swathes of tourists and cheaper prices. Along a Latvia cruise, make sure to walk the pedestrian-only old town and visit some of its many world-class museums – like the KGB and Motormuseum. Three decades of freedom look good on this city, which has birthed a culture of hip cocktail bars, concert halls and restaurants experimenting with local produce foraged in the surrounding forests.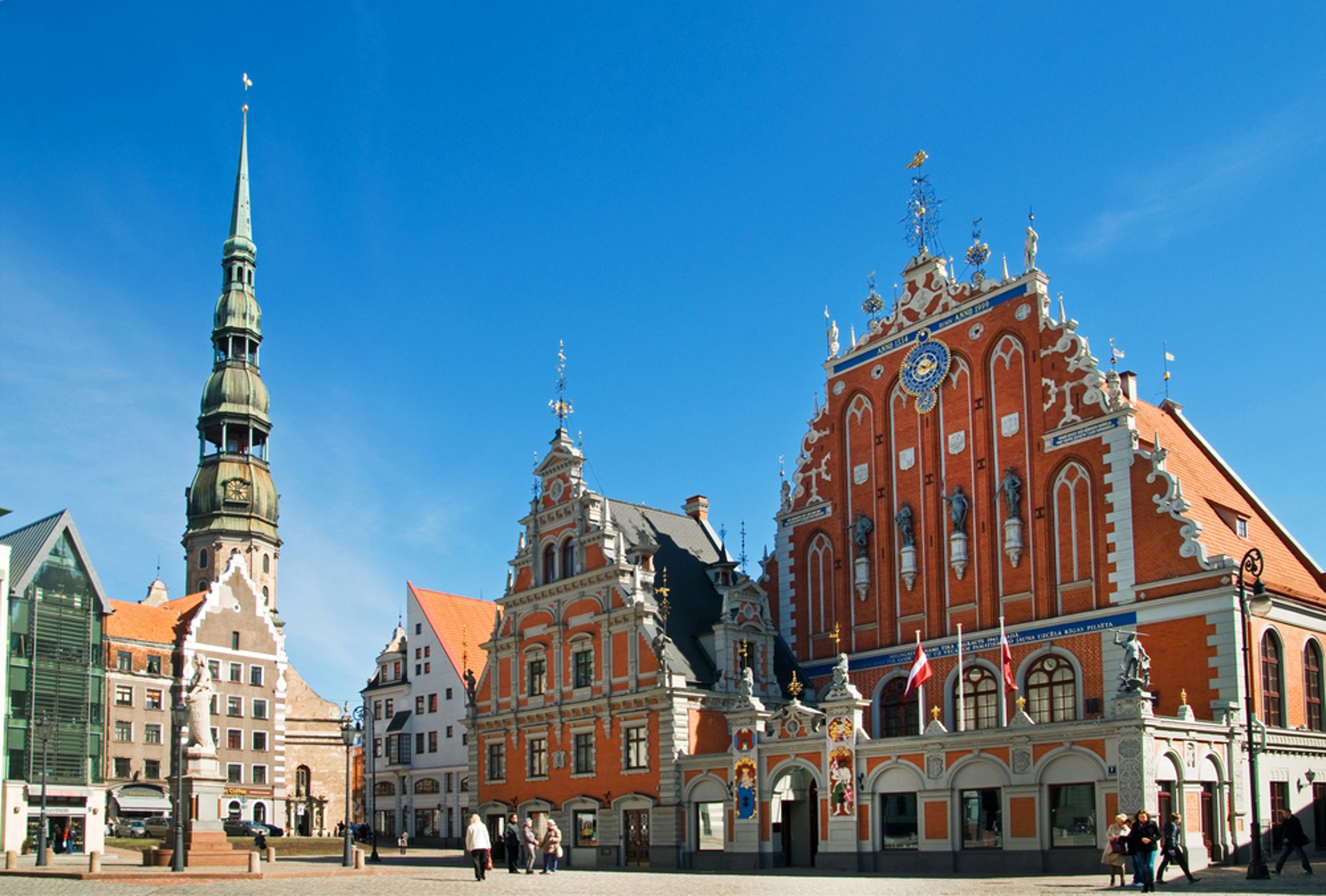 Jūrmala
Day-trippers should make time for a visit to Jūrmala which lies 25km east of the capital and is a favourite summertime getaway for Latvians. Jūrmala is the only official resort in Latvia and is a little seaside city with Art Nouveau villas, great museums and a lively town centre with great cafes, shops and bars. Top museums to visit include the Jūrmala City Museum, the Jūrmala Open-Air Museum and gallery Art Studio 'Inner Light'. Despite its bevy of culture spots, the city is mostly known for its natural resources like curative mud and mineral waters, and most travellers come to enjoy their time in the city on the 25km-long white sandy beach.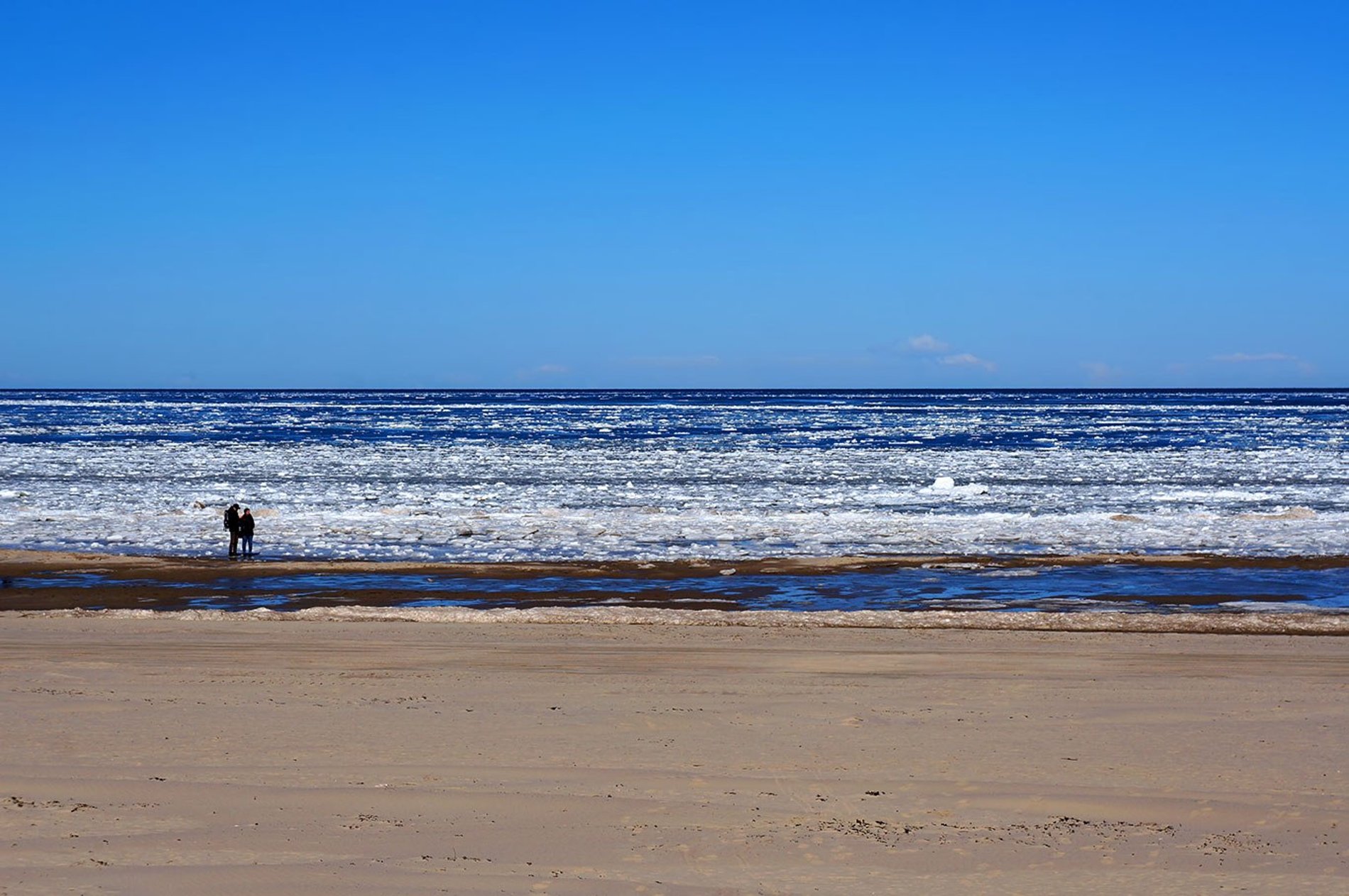 Rundāle Palace
Latvia is littered with the ruins of medieval castles, so it's a breath of fresh air to visit one of the country's grand palaces, the Rundāle Palace. The Baroque-style palace lies in Pilsrundāle, around an hour and a half's drive from Riga, and was built in the 18th-century for the Dukes of Courland. Many have nicknamed it the 'Versailles of the Baltic' thanks to its grand lemon-yellow exterior, colourful gardens and ornate interiors with frescoed ceilings. Visitors along a Latvia cruise can tour the palace – once in the hands of the Imperial Russian court – and even get married in its verdant, manicured grounds.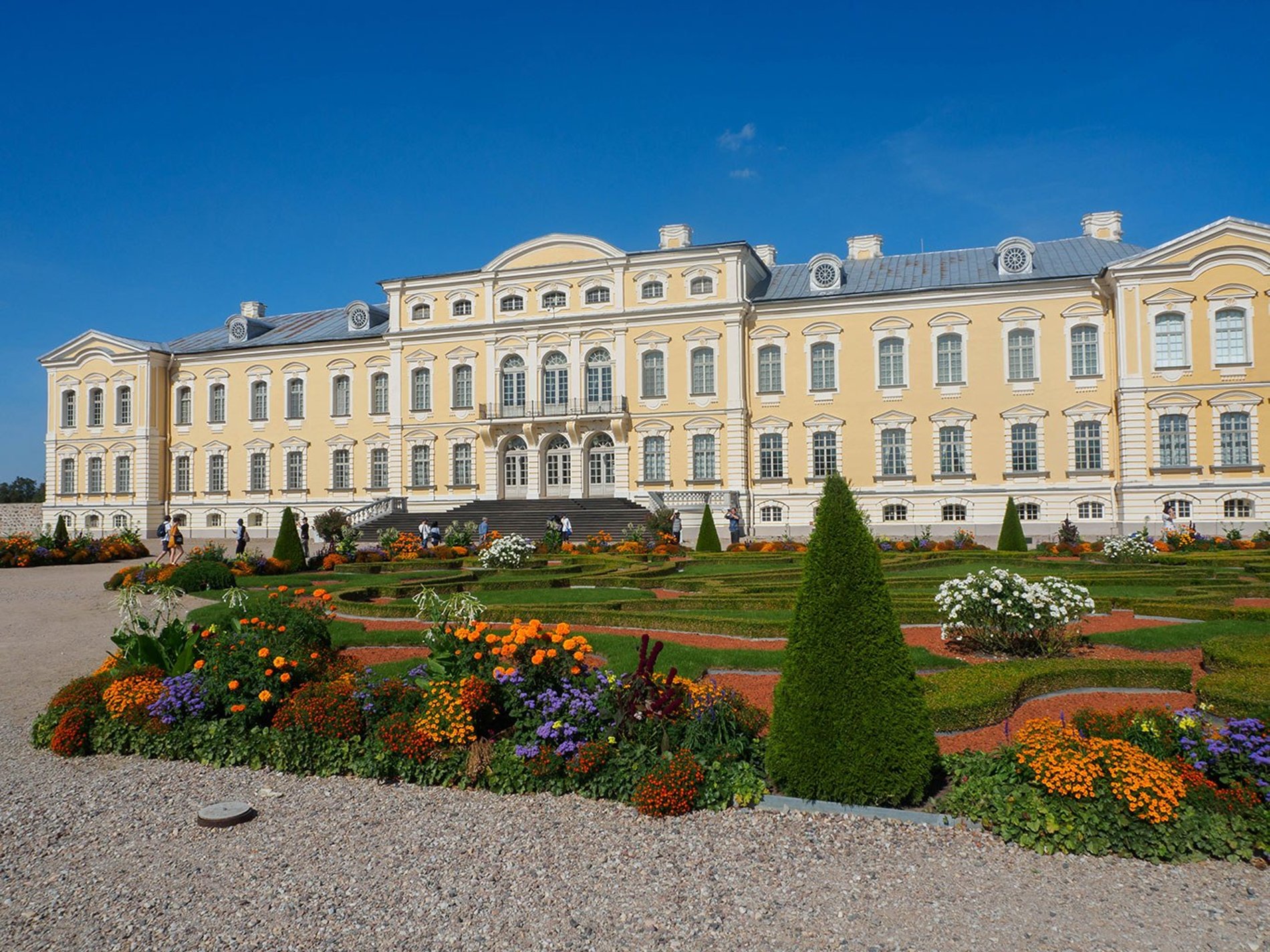 Sigulda
Sigulda is an adventure lover's paradise, located in the Vidzeme Region of Latvia and easy accessed from Riga. The picturesque town is set on the banks of the primeval Gauja River and has even coined the nickname of the 'Switzerland of Latvia'. Travellers come to Sigulda for sweeping forests, great outdoor activities, handfuls of historical and cultural monuments and ruined medieval castles – the most popular being the Sigulda Castle ruins, turreted Medieval Castle of Turaida and Krimulda Medieval Castle. Open-air concerts are played in castle ruins during summers and the town is also famous for cave exploration, bungee jumping and forest zip wiring.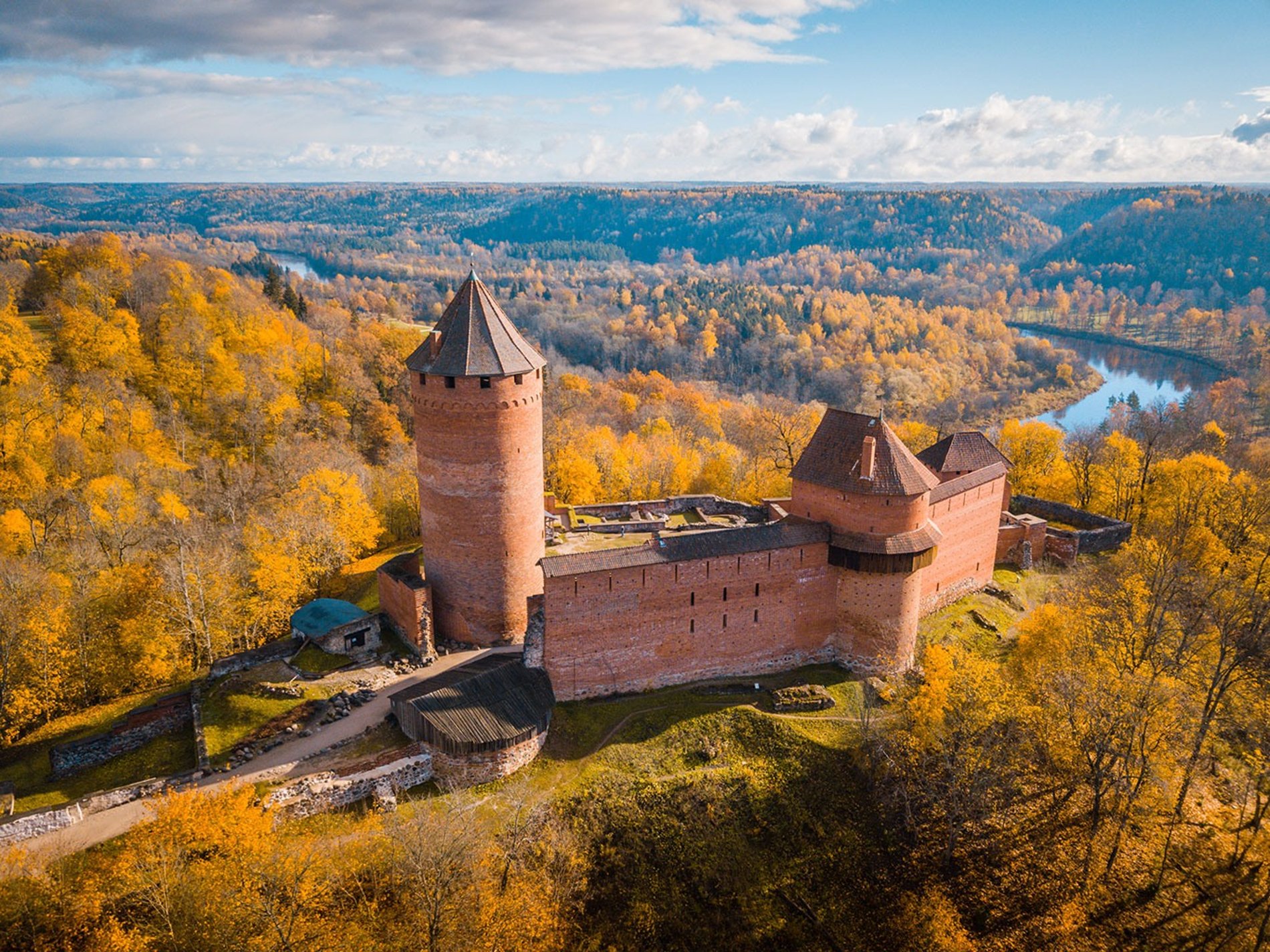 Cesis Castle
Cesis Castle is not just an uber-impressive medieval castle, but a cultural hotspot and educational centre, as well. The castle is one of the most well-preserved and striking in the whole country, almost 800 years old and home to the Livonian Brothers of the Sword and the Teutonic Order before being besieged by Ivan the Terrible. Today the castle is open all year-round luring tourists with the chance to explore the castle, but also summertime artisan workshops – think blacksmith and medicinal plants classes – and great flora and fauna. In accordance with tradition, each visitor is even given a candle lantern to explore the castle's dimly lit Western Tower. A truly immersive historical experience along a Latvia cruise.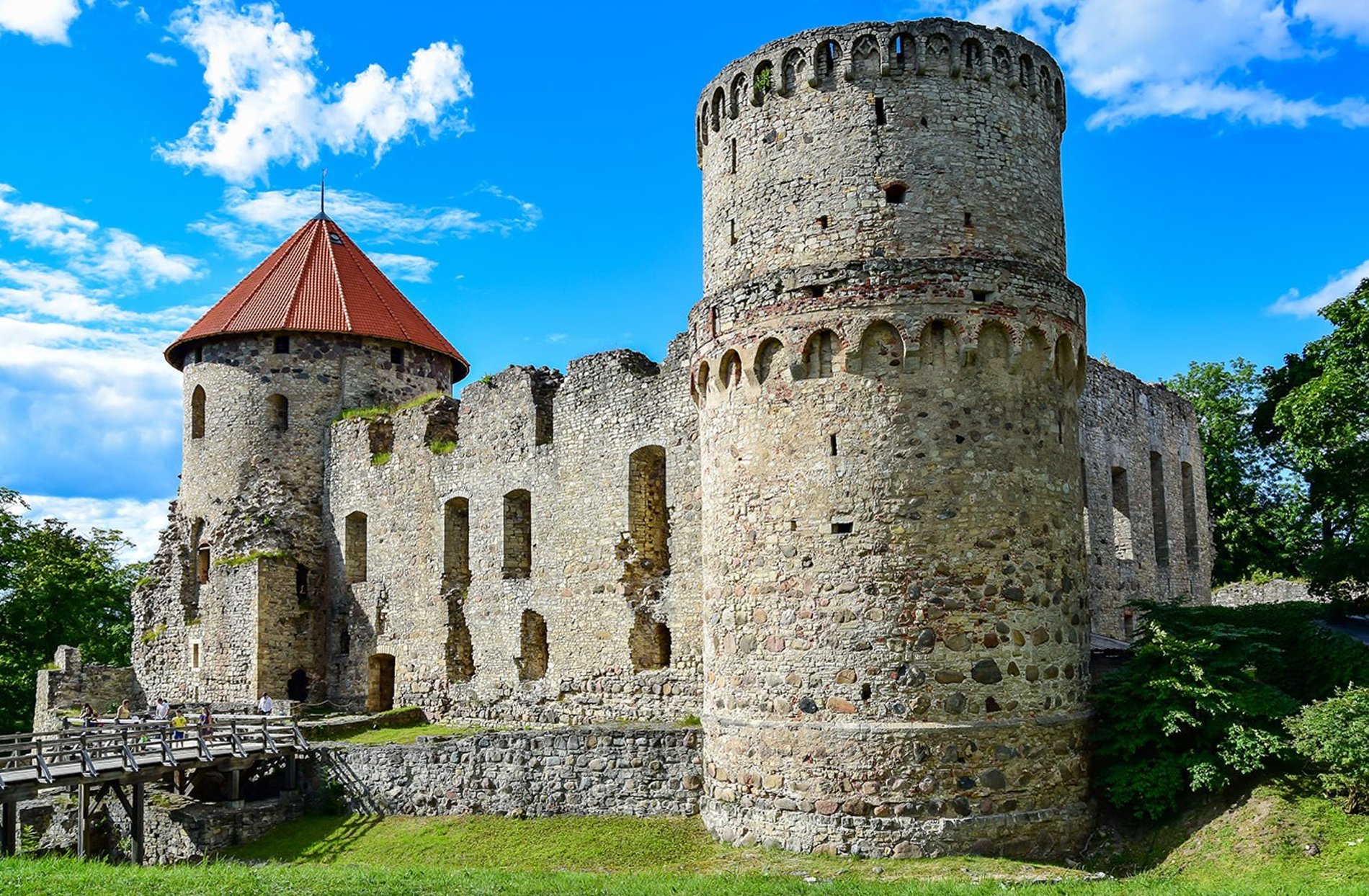 Liepaja
Latvia's 'windy city' is an interesting one, located on the gusty sand banks of the Baltic Sea and once a powerful Russian naval base. The town's most famous attractions are its abandoned, now partially submerged bunkers, moored torpedo boats and its eerie military prison once used by both the Soviets and Nazis – but scratch beneath the grey exterior and you'll find an emerging, edgy city on the cusp of a cultural renaissance. In the town wander streets of faded Art Nouveau mansions and traditional wooden buildings to find artisan chocolatiers, the onion-domed St Nicholas Orthodox Maritime Cathedral and a babble of hipster coffee shops and restaurants.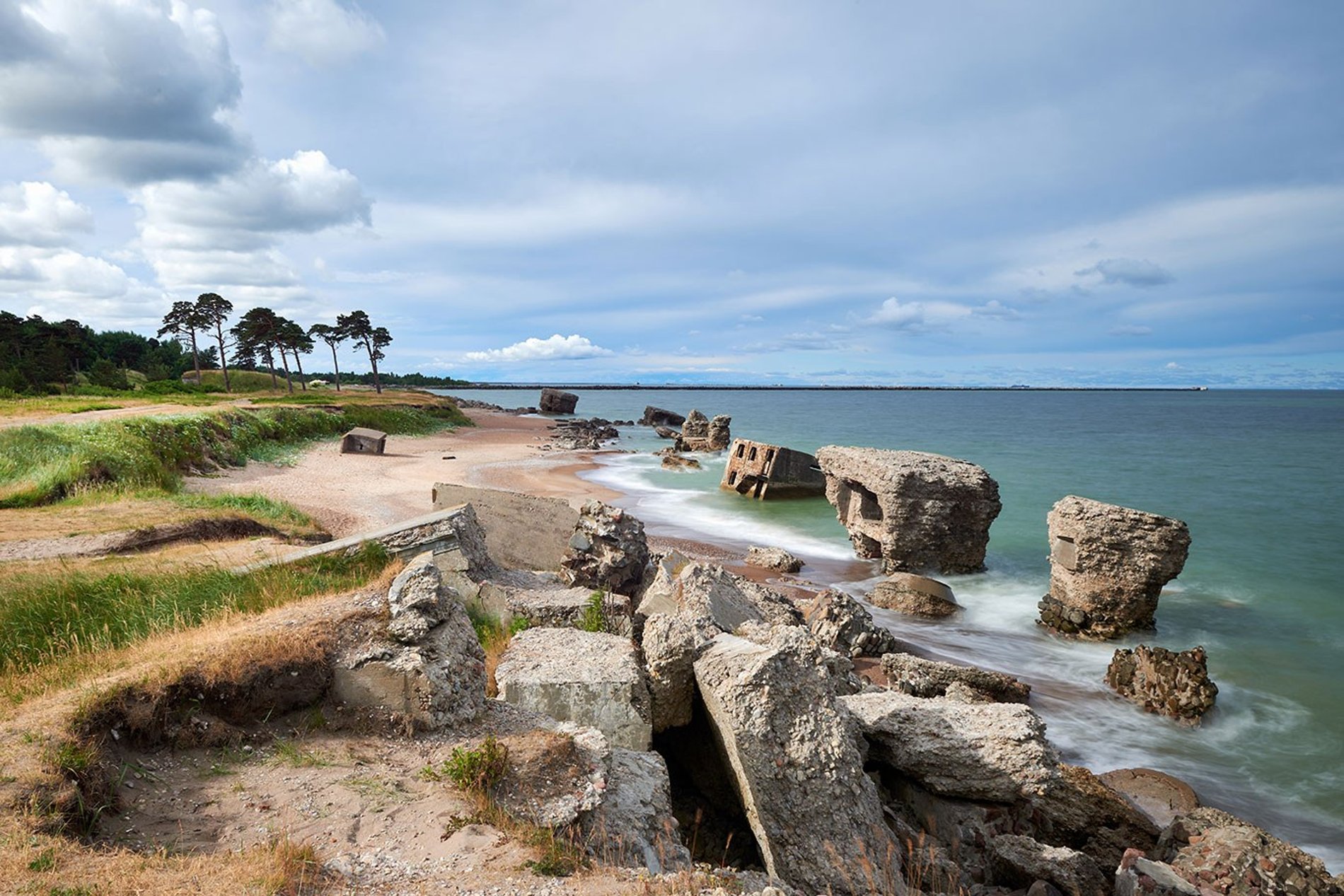 Salaspils Concentration Camp
To understand the struggles faced by German, Austria, Czech and Latvian Jews during WWII, head to the heart-wrenching Salaspils Concentration Camp – established by the Nazis in 1941. The camp is now a poignant memorial standing alone in the woods, paying tribute to one of the darkest periods in human history. There are no information or facilities at the site, so read up on the camp before arriving and make sure to check train times to return to Riga. The Rumbula Forest Massacre Memorial, erected to also remember the thousands of lives lost, is also located nearby.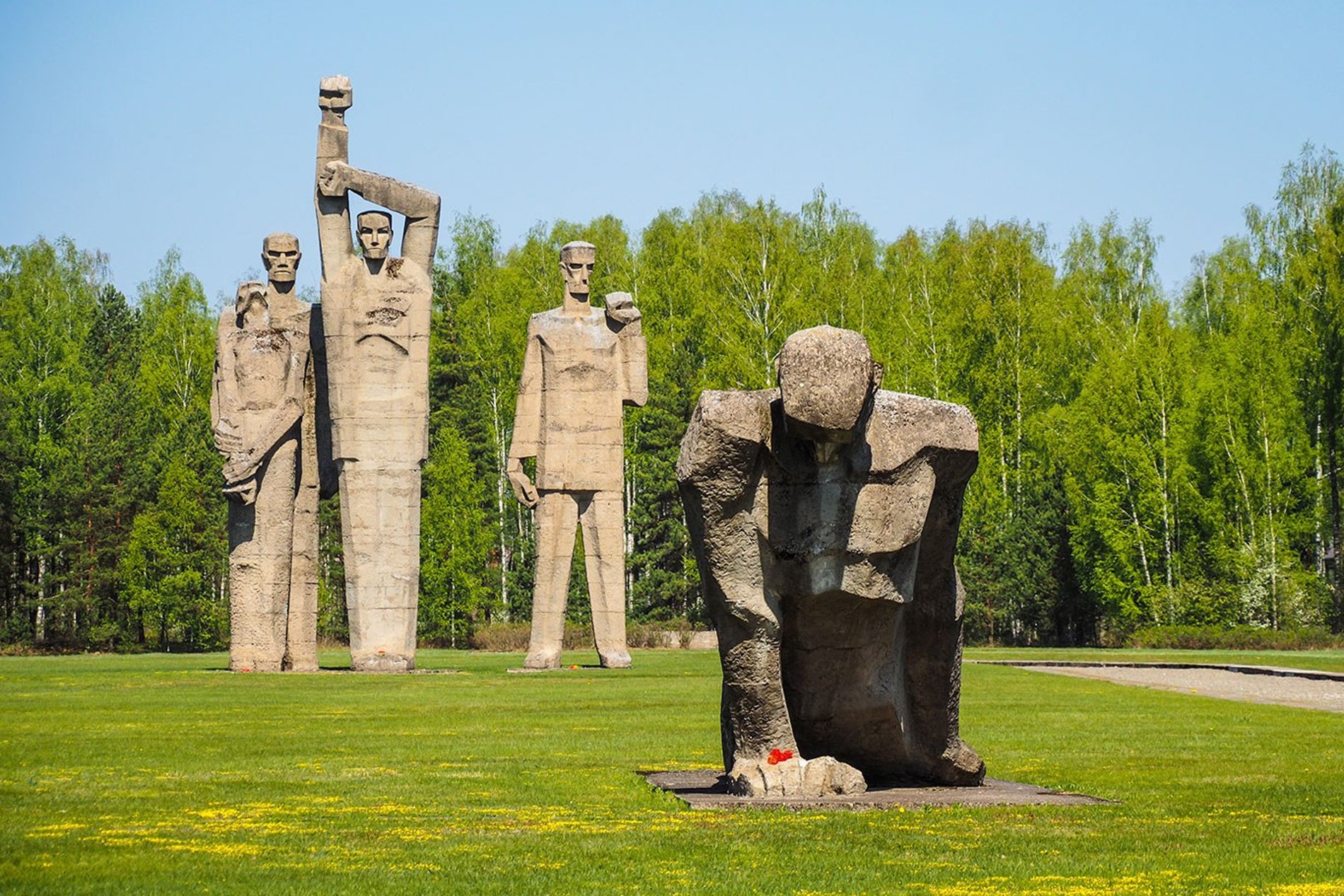 Kemeri National Park
Travel just west of Riga and you'll be greeted with the serene natural beauty of the Kemeri National Park. The park is rich in biodiversity thanks to its sprawling wetlands (mostly bogs), complemented by thick forests to make an area rich in biodiversity. Visitors can hike the nature trails at Lake Sloka, Forest House and Lake Kanieris or rent bikes and go cycling around the Green Dune cycling path. Those who want to relax can sample the national park's healing therapeutic mud in the Kemeri Resort's sulphur and mud baths. The park is also the best place in the whole country for birdwatching, and there is a dedicated birdwatching boardwalk and birdwatching tour.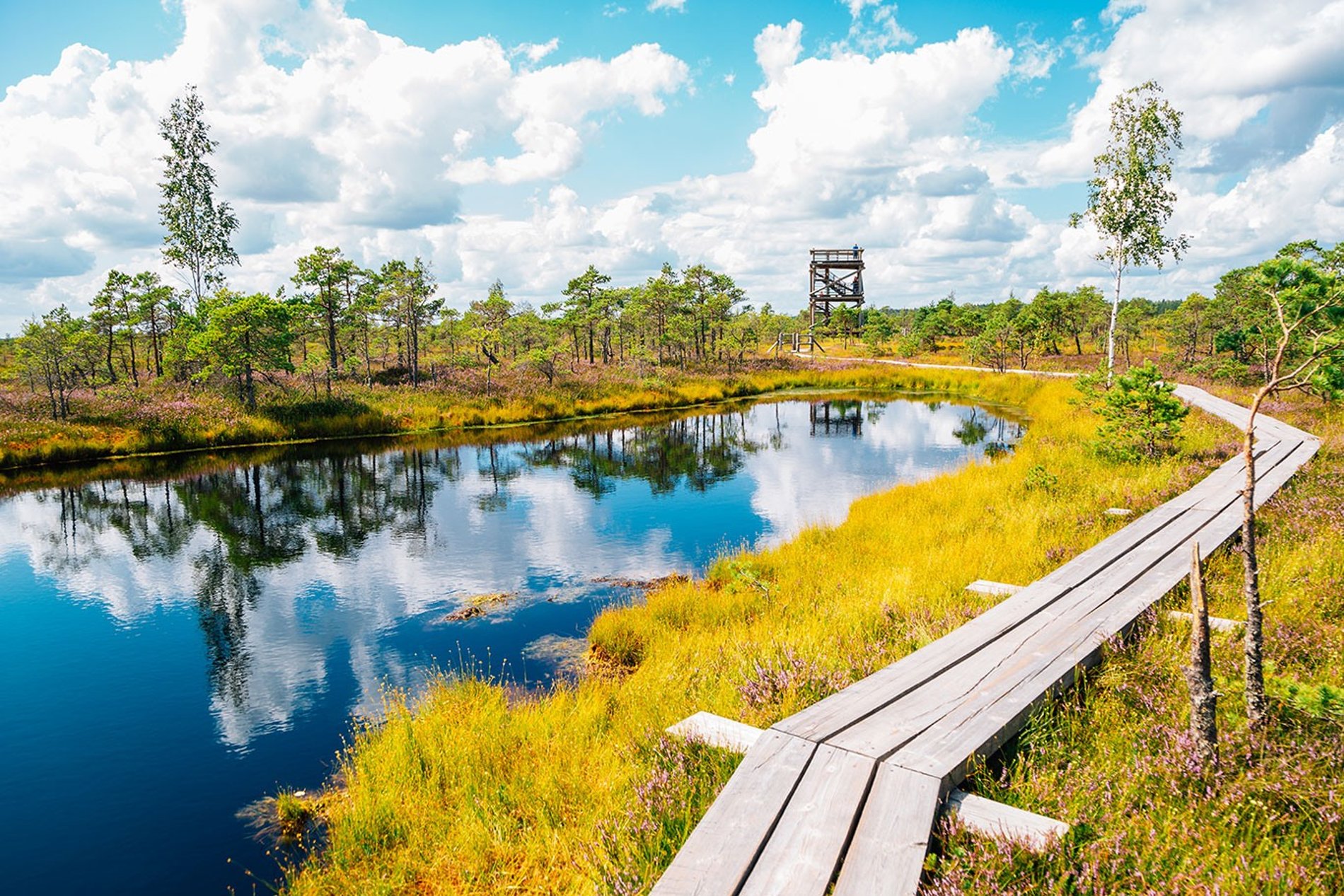 Iconic ports
Best things to do in Latvia
Wander Riga's old town
Riga's old town is akin to a gingerbread village, and simply wandering it streets is a feast for the eyes. Make sure to stop at the House of the Black Heads, St Peter's Church and the historic Three Brothers gabled houses and architecture museum along your cruise to Latvia.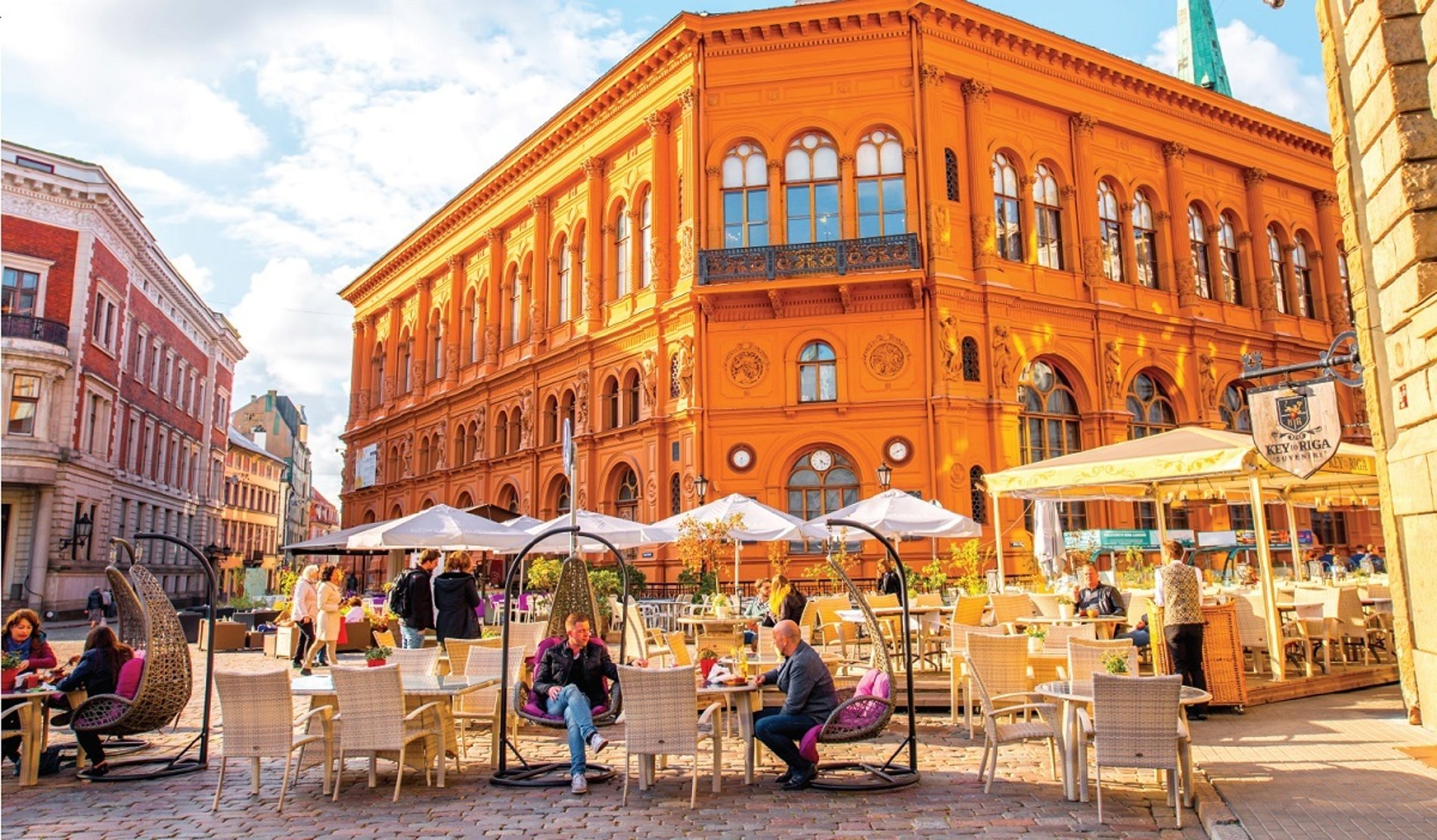 Enjoy a mud spa
Some of Latvia's mud is known for its therapeutic and healing properties, particularly the mud found in the Kemeri National Park. The Kemeri Resort has a spa which utilises this mud in the form of beauty treatments – well worth the hour's drive from Riga.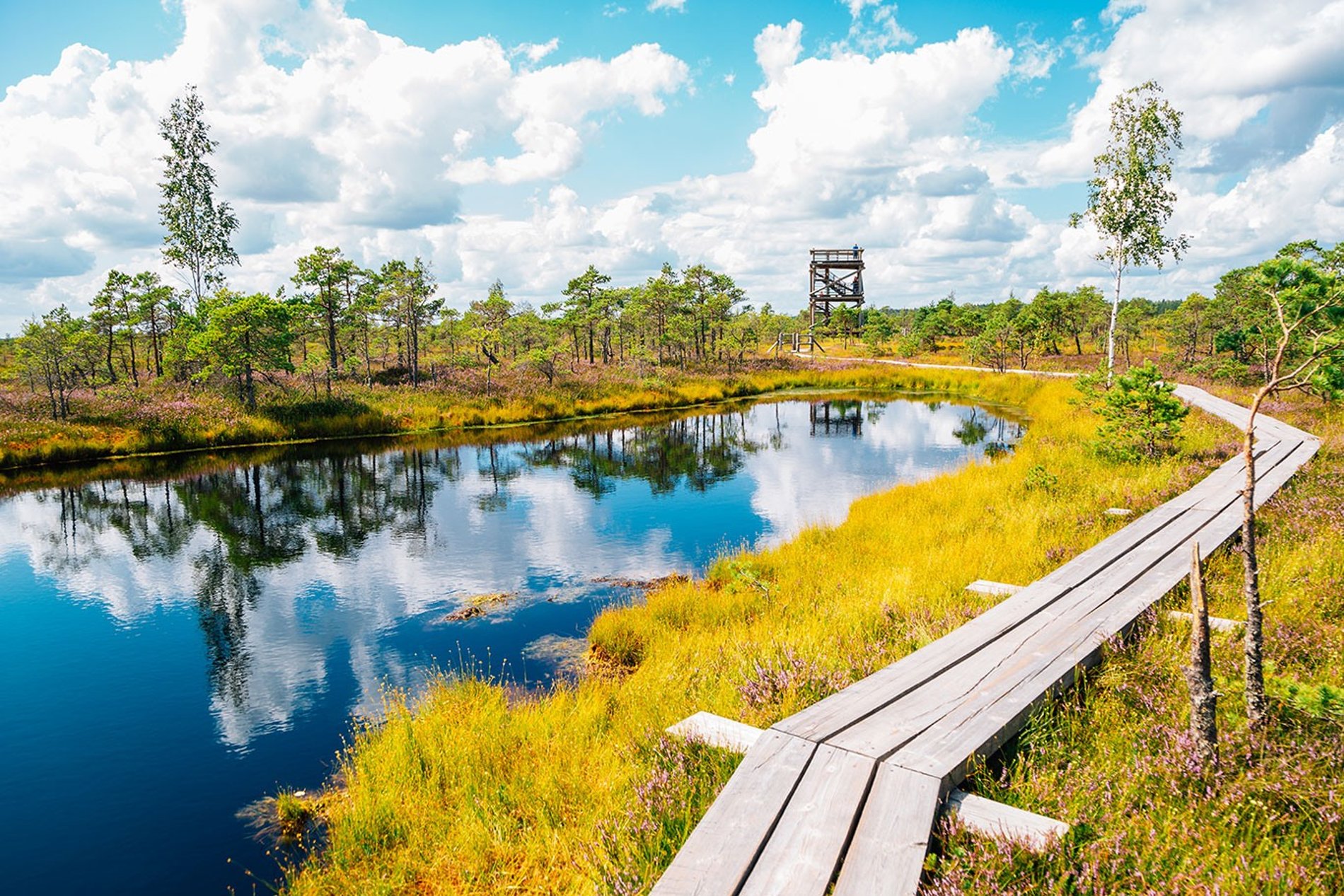 Brave a prison
Learn about Latvia's dark history with an informative and eerie visit to a prison. The most infamous being the Naval Port Prison in Karosta. It's the only former military prison open to the public in Europe and tourists can visit cells, torture blocks and even spend an 'Extreme Night' in a prison cell.
Visit the Seaside Open Air Museum in Ventspils
Those who love all things maritime will love the Seaside Open Air Museum which has 24,000 exhibitions on display both indoors and outdoors. Dedicated to fishing and boating it teaches visitors ancient fishing techniques and allows them to tour real life historical buildings like windmills and farmhouses.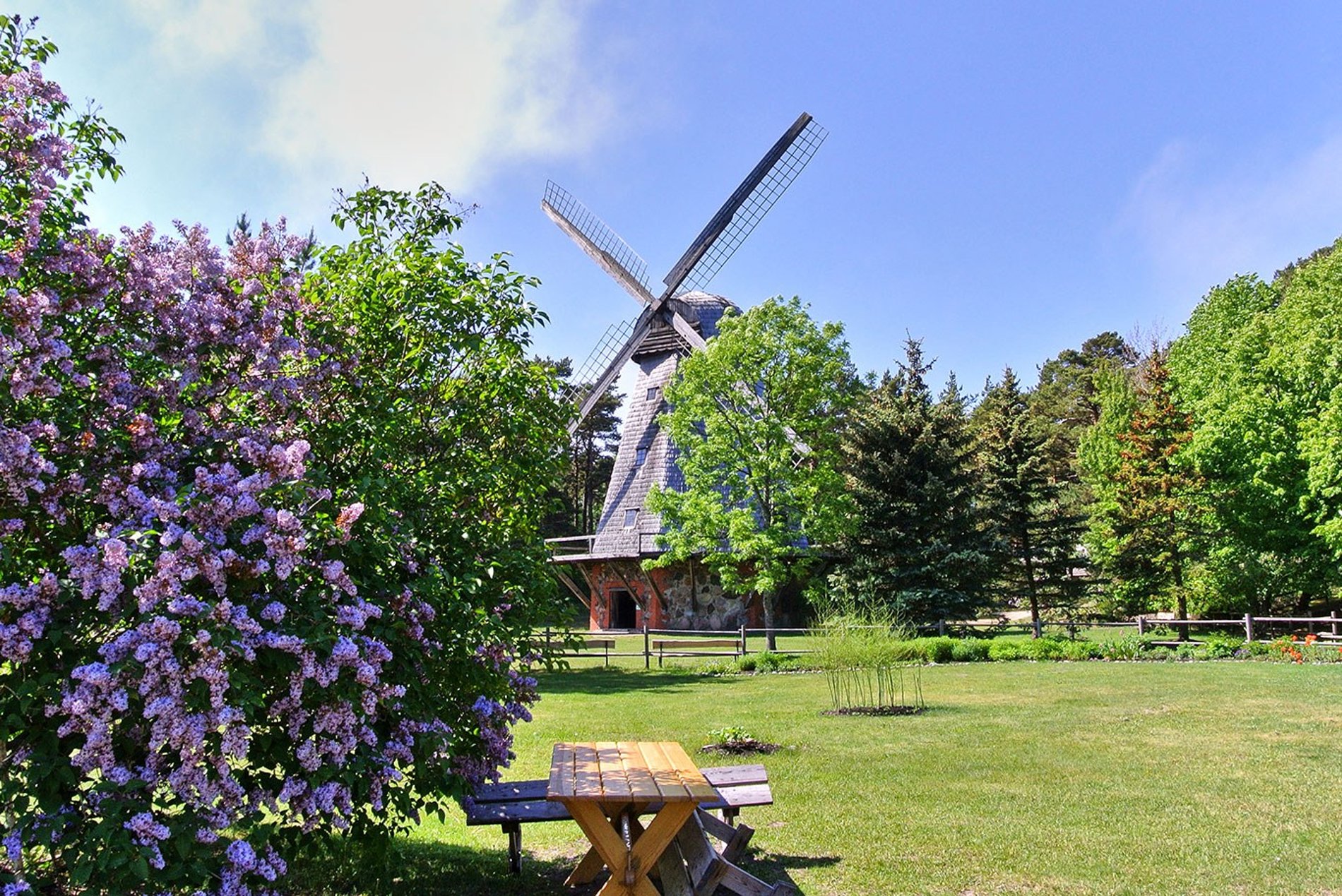 Head to a beach
Latvia isn't known for its beaches, but the country has its fair share of stunning white sand beaches. Swept by the fresh Baltic sea air they make for a great rejuvenating walk, or even sunbathing session in the summer along a Latvia cruise. Some of the most accessible from Riga include Jūrmala, Vecaki and Vakarbulli.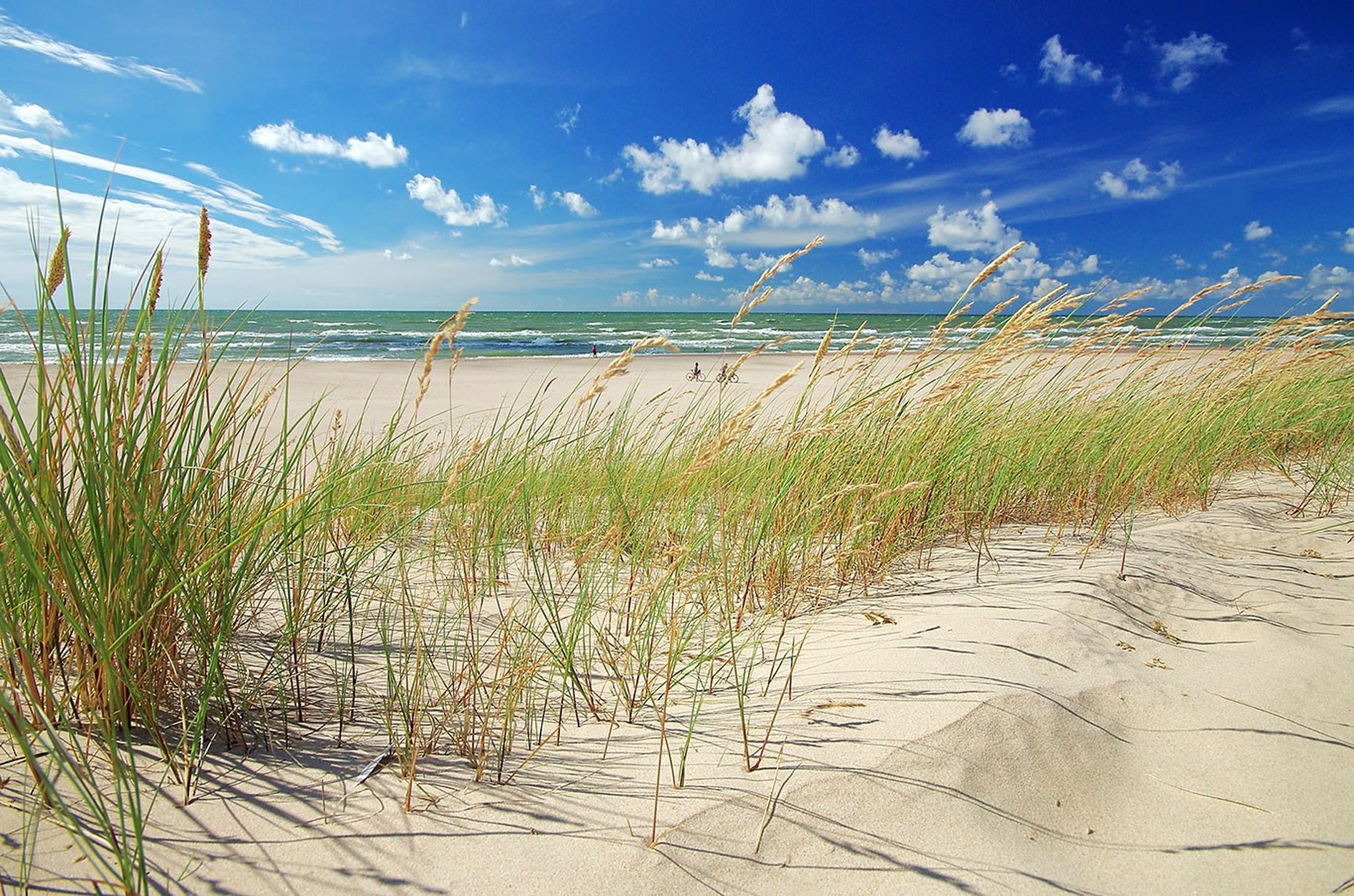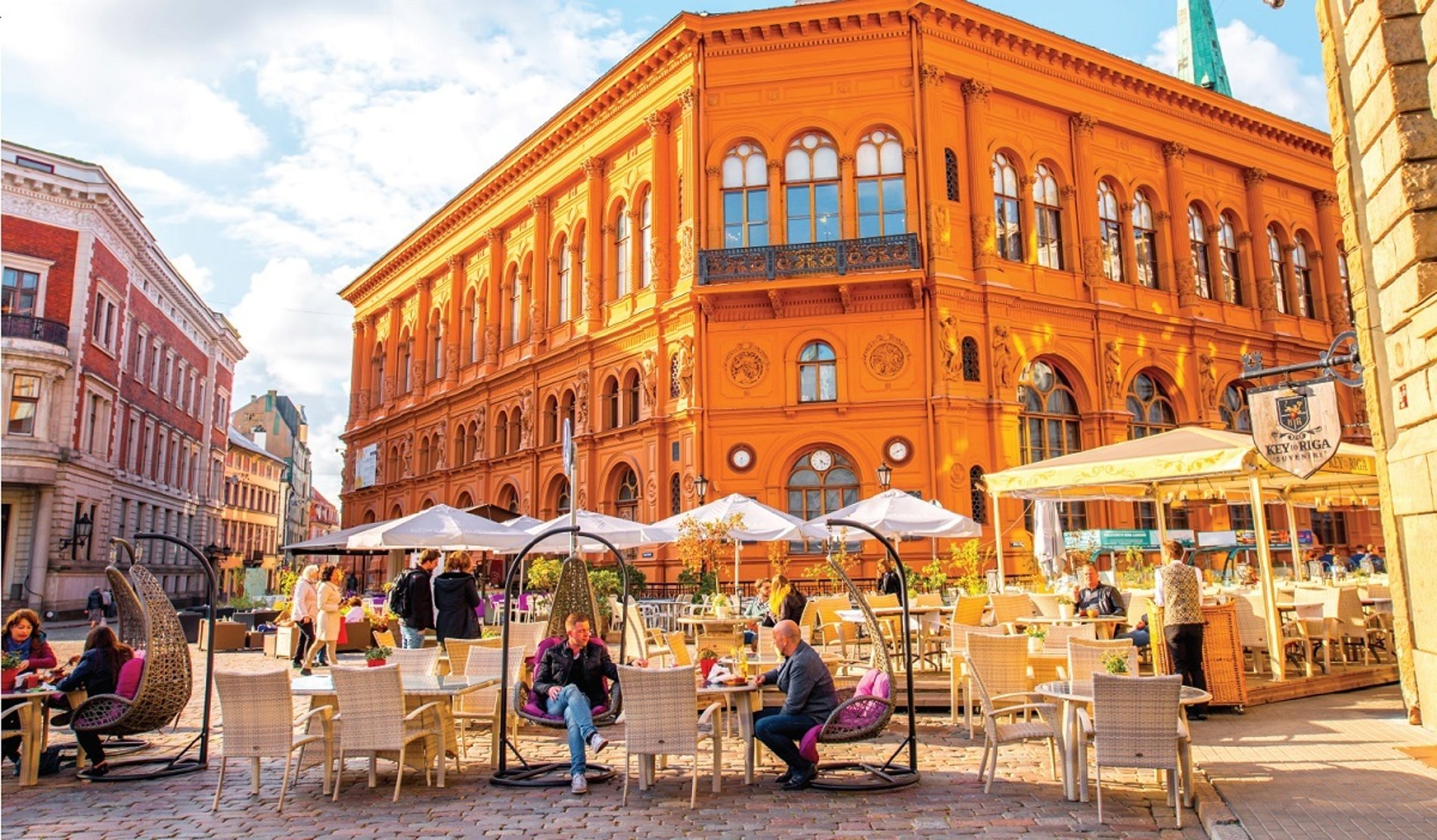 Alfresco dining in Riga – Latvia's architectural gem