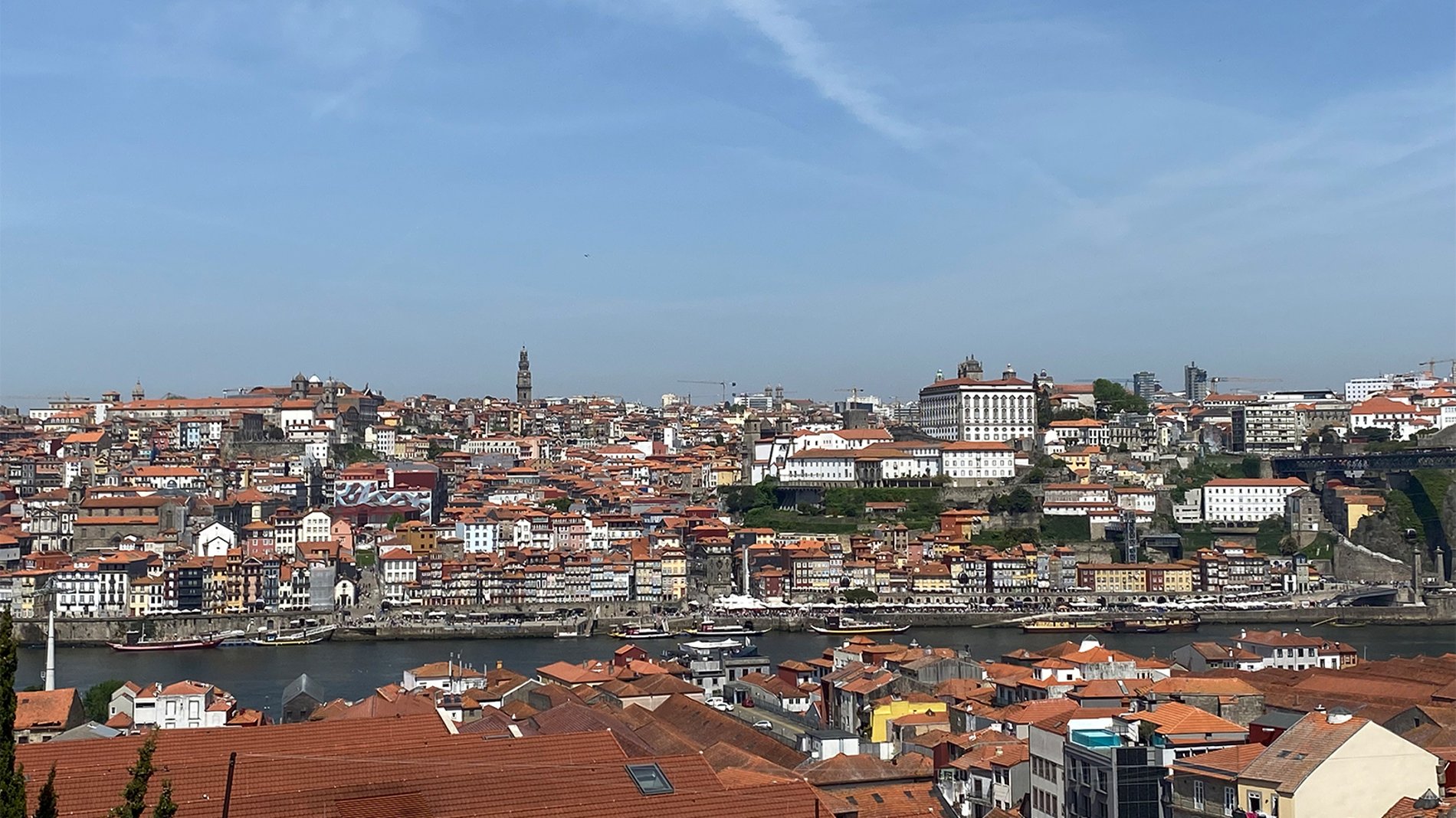 An expert cruise port guide to Porto
Positioned at the mouth of the Douro River, Porto has been mesmerising river cruisers for years with its baroque churches, cobblestone streets, and attractive plazas
Why go
Porto may be Portugal's second city in name but it's definitely not second best. Lose yourself in the labyrinthine streets of Ribeira, the Unesco-listed old town, stopping off for salt cod fritters or a signature Francesinha sandwich – a heart attack-inducing concoction of, ham, beef, and sausage topped with a beer and cheese sauce, and served with a fried egg and a side of fries.

Refuelled? Cross the Eiffel-inspired Dom Luis I bridge to Gaia where you admire the city's blue azulejo tiles while sipping the world's best port.

MUST SEE

Sao Bento station
Even if you don't have a train to catch, be sure to seek out the beaux-arts Sao Bento which surely ranks as one of the most spectacular railway stations in the world.

São Bento's front hall is decorated with dramatic Jorge Colcao-designed azulejos (hand-painted tiles). The 20,000-plus azulejos depict historic battles – such as the battle of Valdeve (1140); the arrival of King Joao 1 and Philippa of Lancaster in Porto (1387); and Henry the Navigator's conquest of Ceuta (1415) – which took around 10 years to paint.

Livraria Lello
Even if you aren't a book lover, Livraria Lello rewards a visit. Built in 1906, this neo-Gothic artifice boasts a stained glass skylight. Its twisting staircase is said to have provided JK Rowling, who lived and worked as an English teacher in Porto between 1991-93, with the inspiration for the Harry Potter series.

As such, Livraria Lello is invariably packed with Potter fans all trying to snap a selfie on the famous stairs. It costs eight Euros to enter (the fee is deductible from book purchases) and tickets can be purchased in advance online. World of Cruising tip: Visit at the start or end of the day to beat the crowds.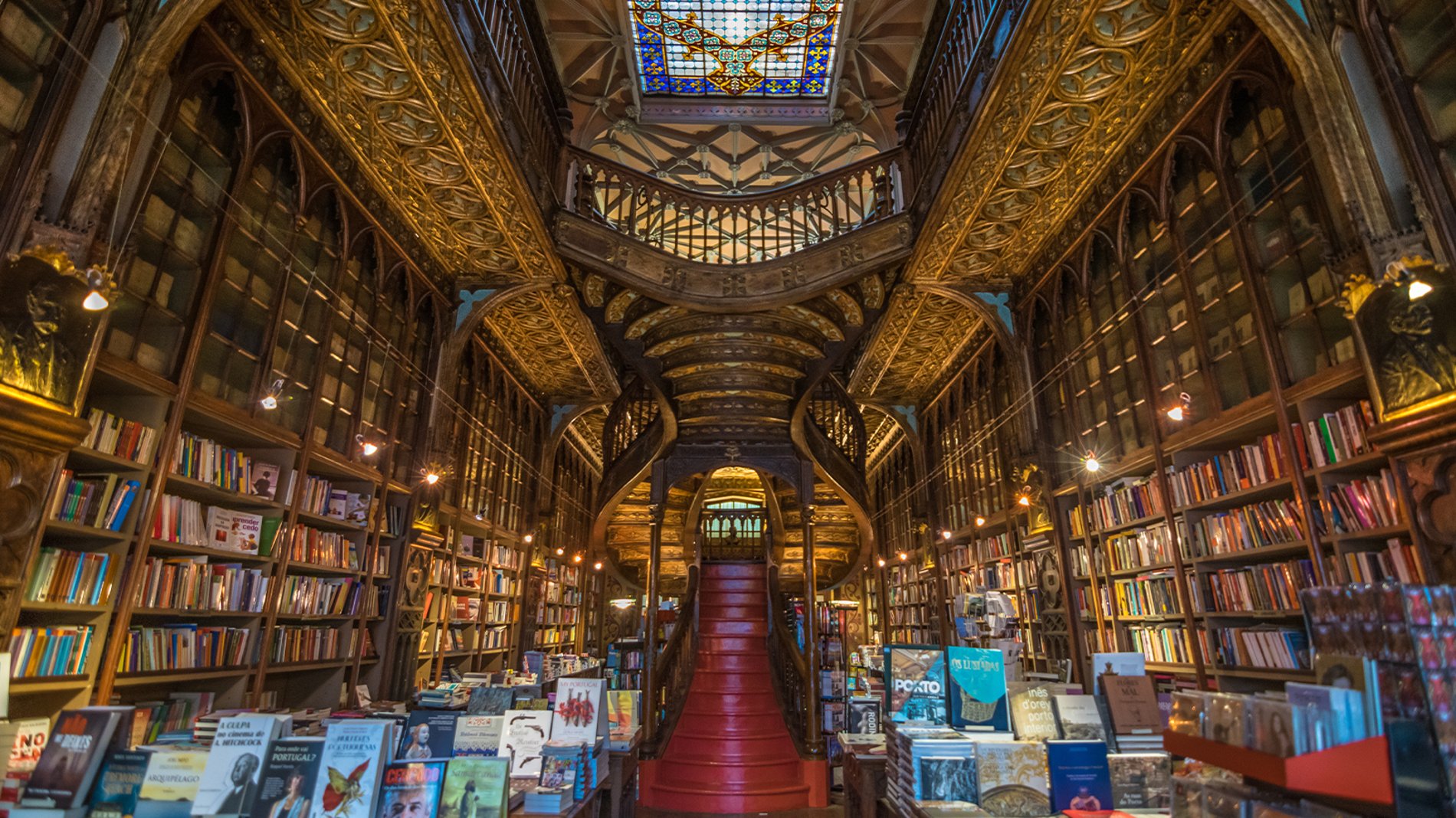 Palácio da Bolsa
The city's stunning neoclassical former stock exchange pays tribute to Porto's past and present money merchants. Half-hour guided tours set off every 30 minutes and take in the glass-domed Patio das Nacoes (Hall of Nations) and Saloa Arabe (Arabian Hall) with its sensational stucco walls.

Next door, you'll find the 15th-century São Francisco Church whose altar is encrusted with more than 200kg of gold.

Ponte de Dom Luis 1 bridge
Designed by a pupil of Gustave Eiffel, the 56ft Dom Luis 1 bridge was the world's longest iron arch bridge when it opened in 1886. The bridge's top deck is reserved for the metro while the lower level is for regular vehicles. Pedestrians can cross both.

Gaia
In Vila Nova de Gaia, port houses and wine cellars line the picturesque waterfront, and half the fun is taking a chance on one you like the look of – although we have a soft spot for Taylor's which is enviably situated at the top of the hill.

All offer guided tours that talk you through the fascinating history of port, the ageing process, and the different styles produced – and, of course, there's the chance to sample white, tawny, and ruby versions.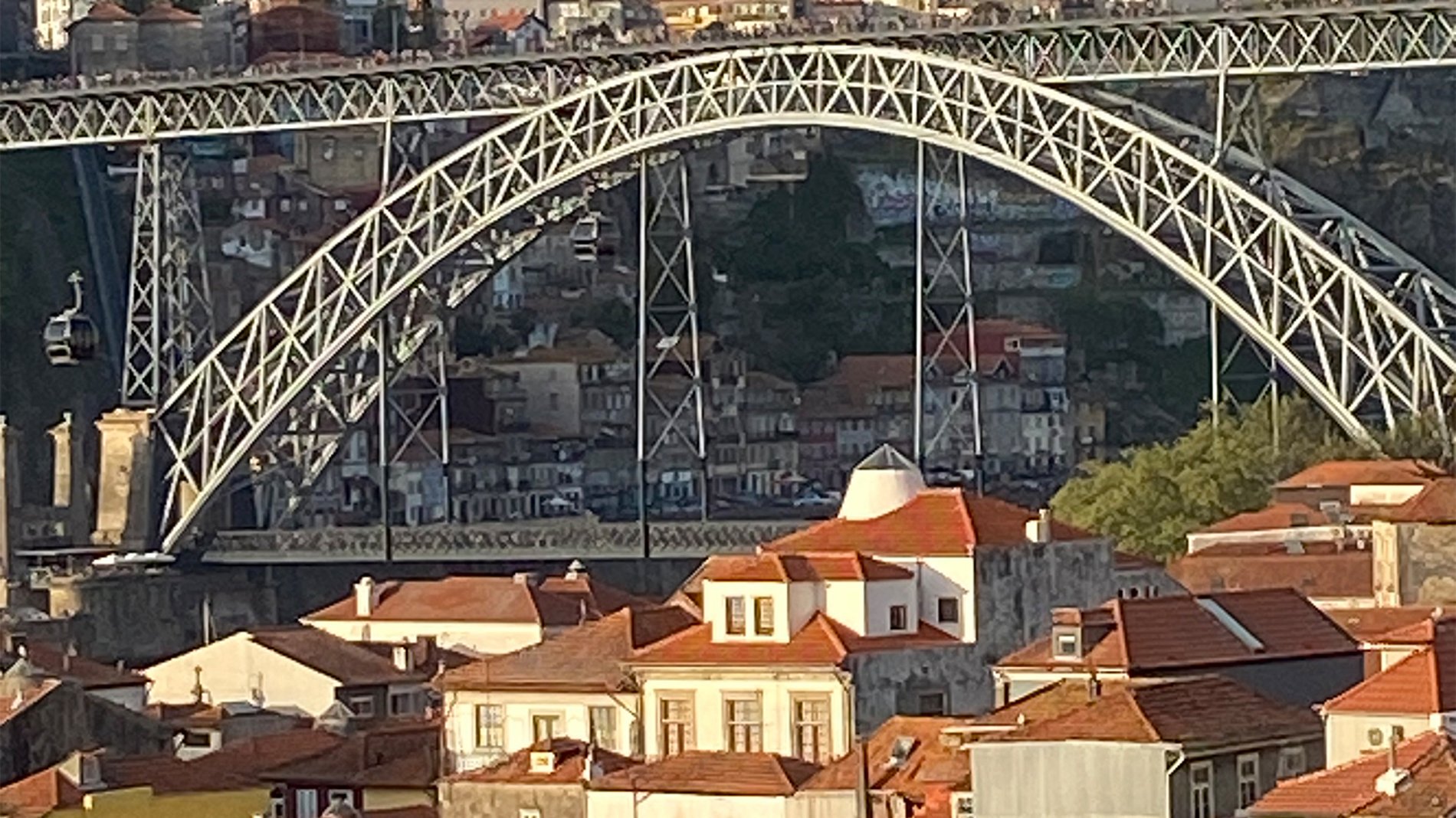 World of Wine (WOW)
The World of Wine – a sprawling £100m development on the Gaia side of the Rio Douro which opened in the middle of the pandemic – certainly has the WOW factor.

Spearheaded by the Fladgate Partnership, the company behind Port wine brands such as Taylor, Croft and Krohn, WOW consists of seven museums and around a dozen bars and restaurants (more of later). All are housed in atmospheric warehouses that were once used to store wine and look down on Porto's pretty terracotta rooftops and iconic bridges.

Of the myriad museums, we like the Pink Palace, which explores the world of rosé wines – tastings are offered against an array of backdrops, including a pink Cadillac and pink ball pool – and the Wine Experience. Here, highly-trained pros will teach you how to taste five different wines.

Further highlights include the Chocolate Story Museum which explores the origins of cacao and Porto Region Across the Ages. As the name suggests, this museum traces the history of the Porto region through the ages and its relationship to wine.

You could easily while away a week in this sprawling cultural district that certainly, ahem, WOW'ed us.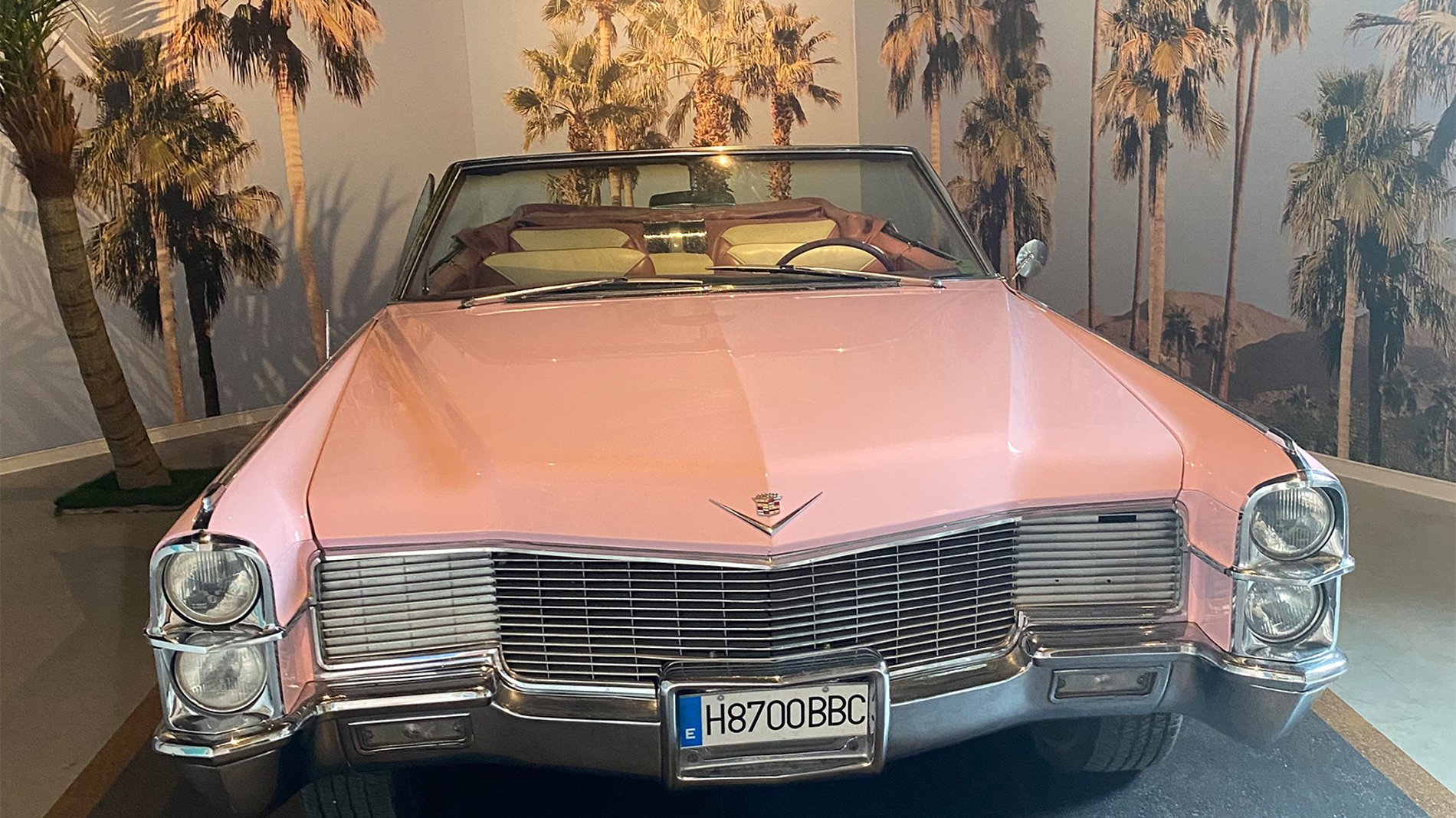 DINE AND DRINK

Pastel de natas (flaky custard tarts dusted with cinnamon) can be found in bakeries – Manteigaria gets our vote – all across Porto and are best served piping hot. Feeling famished? Porto's famous francesinha sandwich will fill the hole in your stomach. Try it at Café Santiago near the Mercado do Bolhão.

Or, for a far more elegant experience, book a table at The Yeatman's two-Michelin-star restaurant where talented chef Ricardo Costa's creative tasting menu showcases Portugal's huge range of fish and other fresh produce.

The new World of Wine attraction also offers a wide choice of drinking and dining venues with, the icing on the cake, great views of Ribeira's red rooftops. Top picks include Barão Fladgate, where you can enjoy typical Portuguese cuisine on the gorgeous terrace, and upscale steakhouse 1828.

Elsewhere vegetarians will love Root & Vine where the menu offers creative meat-free dishes. For pre or post-dinner drinks, head to Angel's Share – a bona fide destination in and of itself where you'll be treated to one of the best cocktail lists that Porto has to offer.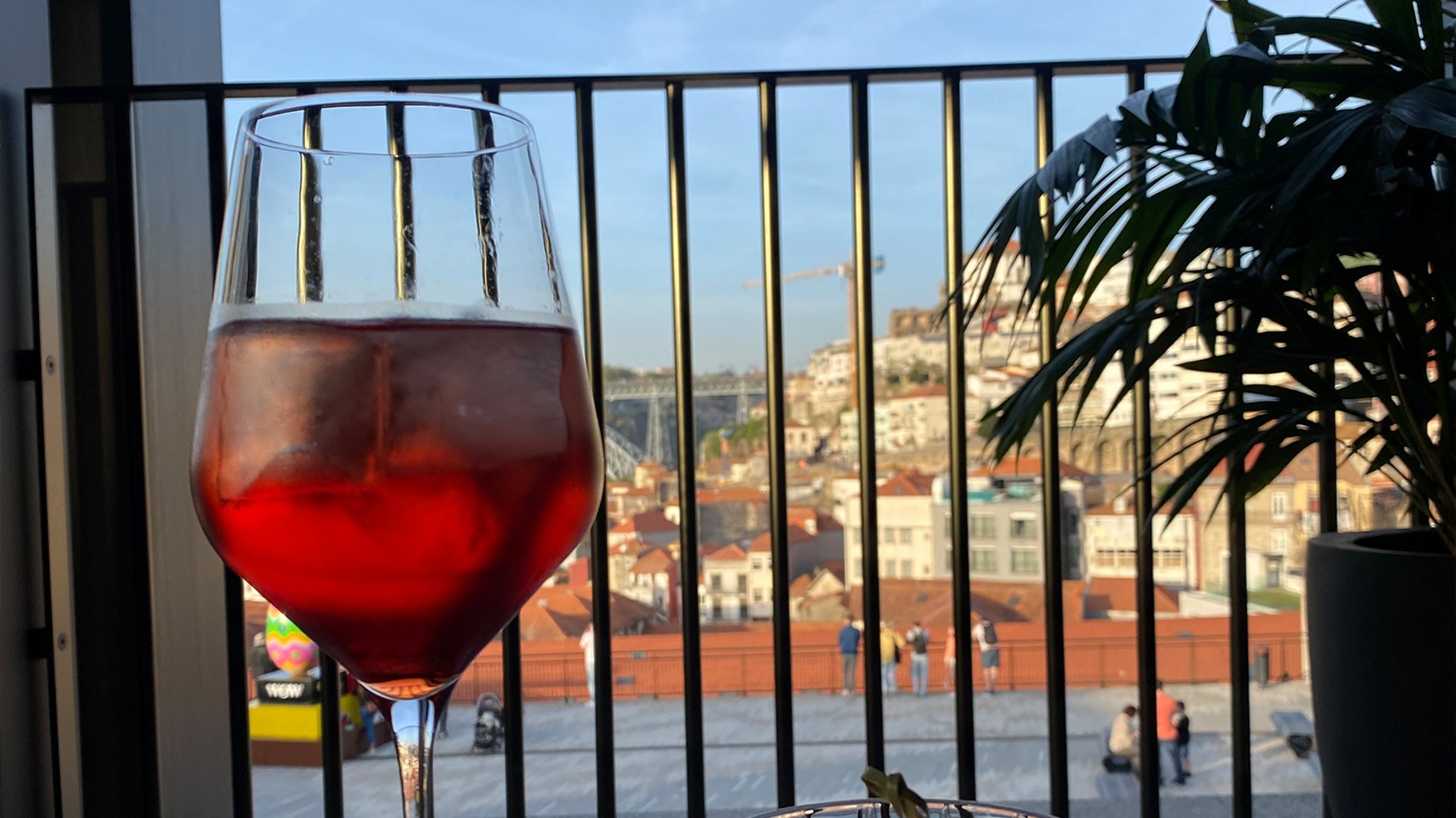 SHOPPING
Ready for a bit of retail therapy? You won't leave empty-handed. There's port – the city's signature dessert wine, obviously – but Portugal is the largest producer of cork which is made into products including wallets, and handbags. Brightly coloured cans of sardines also make a fun souvenir as do hand-crafted azulejos (the ceramic tiles you'll see around the city.)

WHERE TO STAY
Despite a string of fabulous new openings over the last few years, The Yeatman – which opened in 2010 – remains Porto's top place to stay. Situated in Vila Nova de Gaia, the property offers unparalleled views of the city's multicoloured medieval houses while onsite, you'll find Porto's only two-Michelin-starred restaurant, a decanter-shaped swimming pool, and spacious, light rooms that open out onto vast balconies. Checking in is easy… the hard part is leaving.

NEED TO KNOW
Travel hack
If you're planning on spending a couple of days in Porto, consider purchasing the Porto Card. Benefits include unlimited public transport, complimentary entry to the city's main museums and monuments and more. The Porto Card can be purchased online, on arrival at the airport or in tourist offices around town.

Getting around
Porto is well served by public transport – think metro, bus, trams and a funicular – but walking is the best way to get around: everywhere has something of interest. Just don't forget to pack a pair of flat shoes so as to cope with the cobblestone streets and hills.

Travel hack
If you're planning on spending a couple of days in Porto, consider purchasing the Porto Card. Benefits include unlimited public transport, complimentary entry to the city's main museums, monuments, and more. The Porto Card can be purchased online, on arrival at the airport or in tourist offices around town.

Who calls there
APT, Celebrity Cruises, Uniworld, Emerald Cruises and Scenic are just some of the cruise lines that call at Porto. Sister companies, Emerald and Scenic, have an exclusive docking spot by Ribeira but most ships moor across the river in Vila Nova de Gaia.

When to go
Most Douro cruises start in March and run through late November, though a growing number of cruise lines offer itineraries into December as well. If you can, aim to coincide your river cruise with the Feast of São João. It's Porto's biggest party and it takes place every June 23.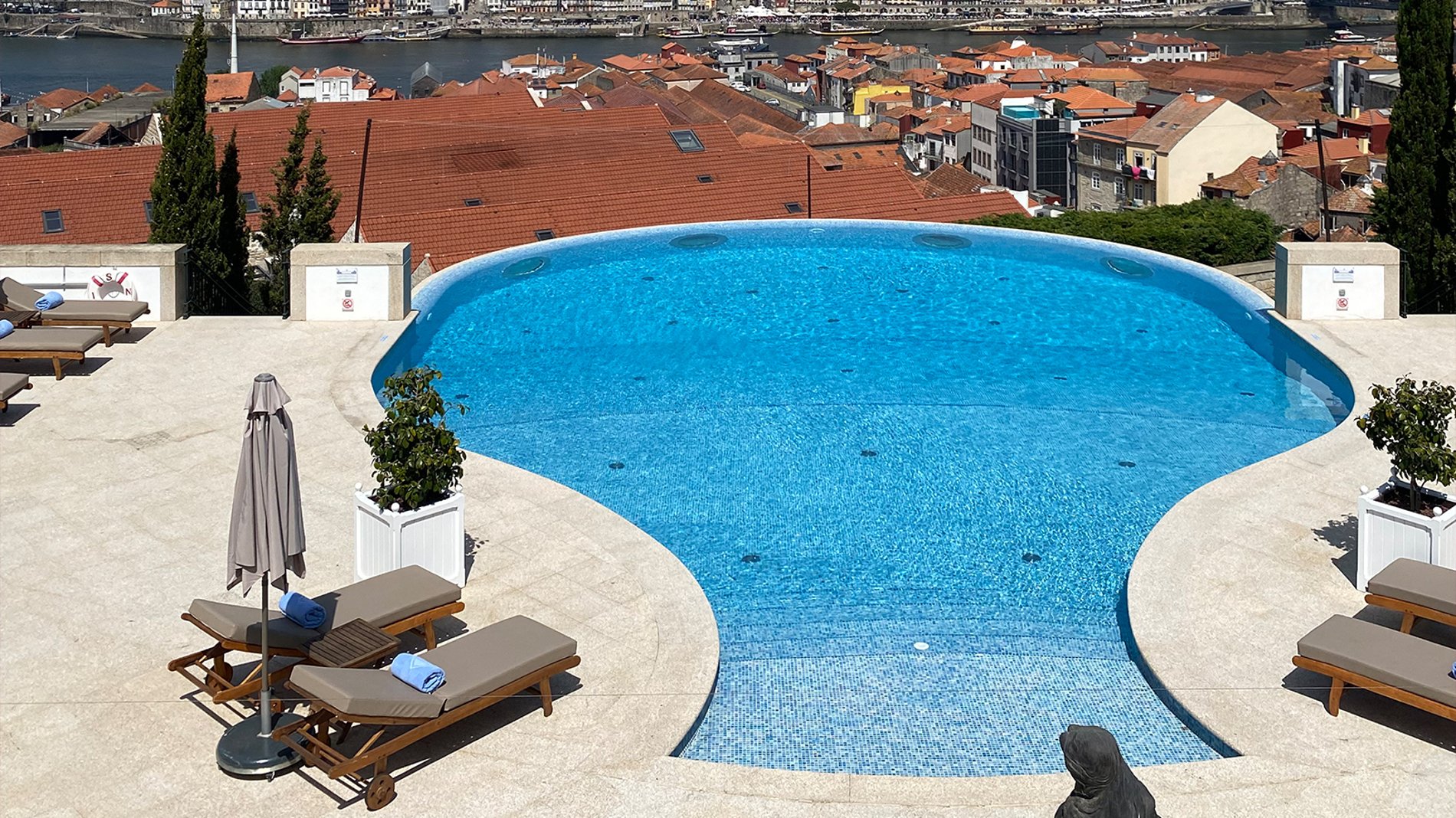 Follow us on socials