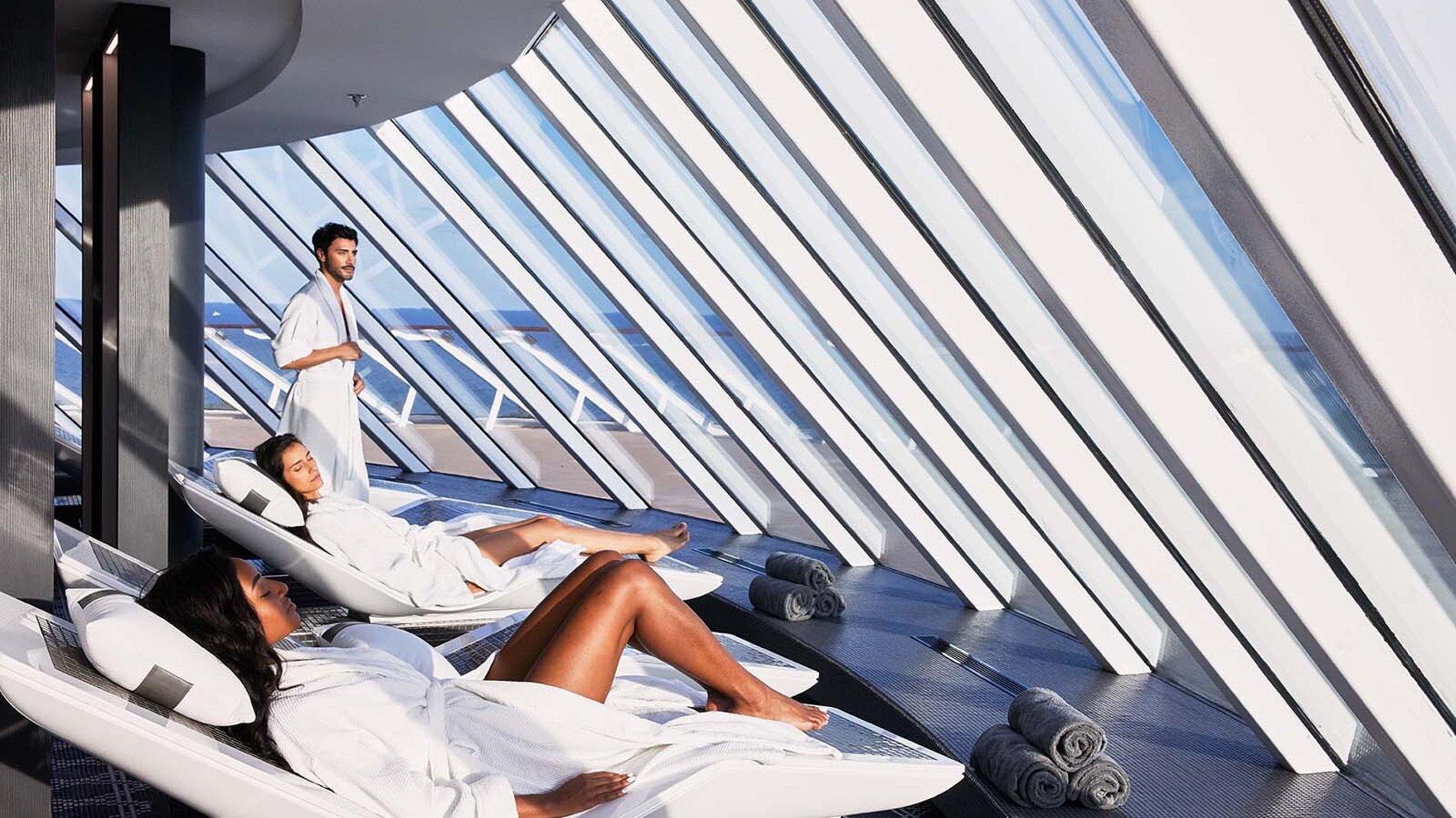 What to expect on your first cruise with Celebrity Cruises - spa & wellness offerings
Celebrity Cruises offers you the chance to truly relax with no distractions as soon as you step onboard with an array of spa and wellness options for first-time cruisers to dive into.
Switch off and relax with Celebrity Cruises' carefully tailored spa and wellness offerings and make your first cruise all about you.
What better way to start your wellness journey than miles away at sea, surrounded by fresh air and new experiences? This is the ultimate way to clear your head and come away from your cruise feeling refreshed.
Celebrity Cruises offers a host of spa options onboard, encompassing the five pillars of holistic wellness: mental, physical, emotional, spiritual and social wellbeing.
Grab the chance to truly connect with each port you visit thanks to a range of destination-inspired treatments which are just as unique as the location itself - and this is just the beginning of the staggering 120 rejuvenating treatments Celebrity Cruises offers.
Read on to discover how to tune into your spiritual self and relax…
The Spa
Experience innovative spa treatments at The Spa, across Celebrity Cruises' fleet, with a host of luxurious offerings.
Destination-inspired treatments such as Caribbean body treatments which utilise local ingredients or skincare rituals normally reserved for Far-Eastern royalty allow you to truly experience something brand new while never stepping foot offboard.

- READ MORE: How to win a 7-night cruise with Celebrity Cruises -
For your physical health, acupuncture is offered onboard which can be used as a standalone service or part of a pain management programme - whatever you are looking to achieve, a certified acupuncturist and pain management specialist will help you leave your cruise feeling physically healthier.

Who doesn't want to look 10 years younger? Celebrity Cruises features Elemis Biotic Facials onboard, which uses facial technology to increase your skin's natural cellular energy through Oxygen, light therapy and galvanic stimuli. Every skin issue is catered for, from anti-ageing to pigmentation.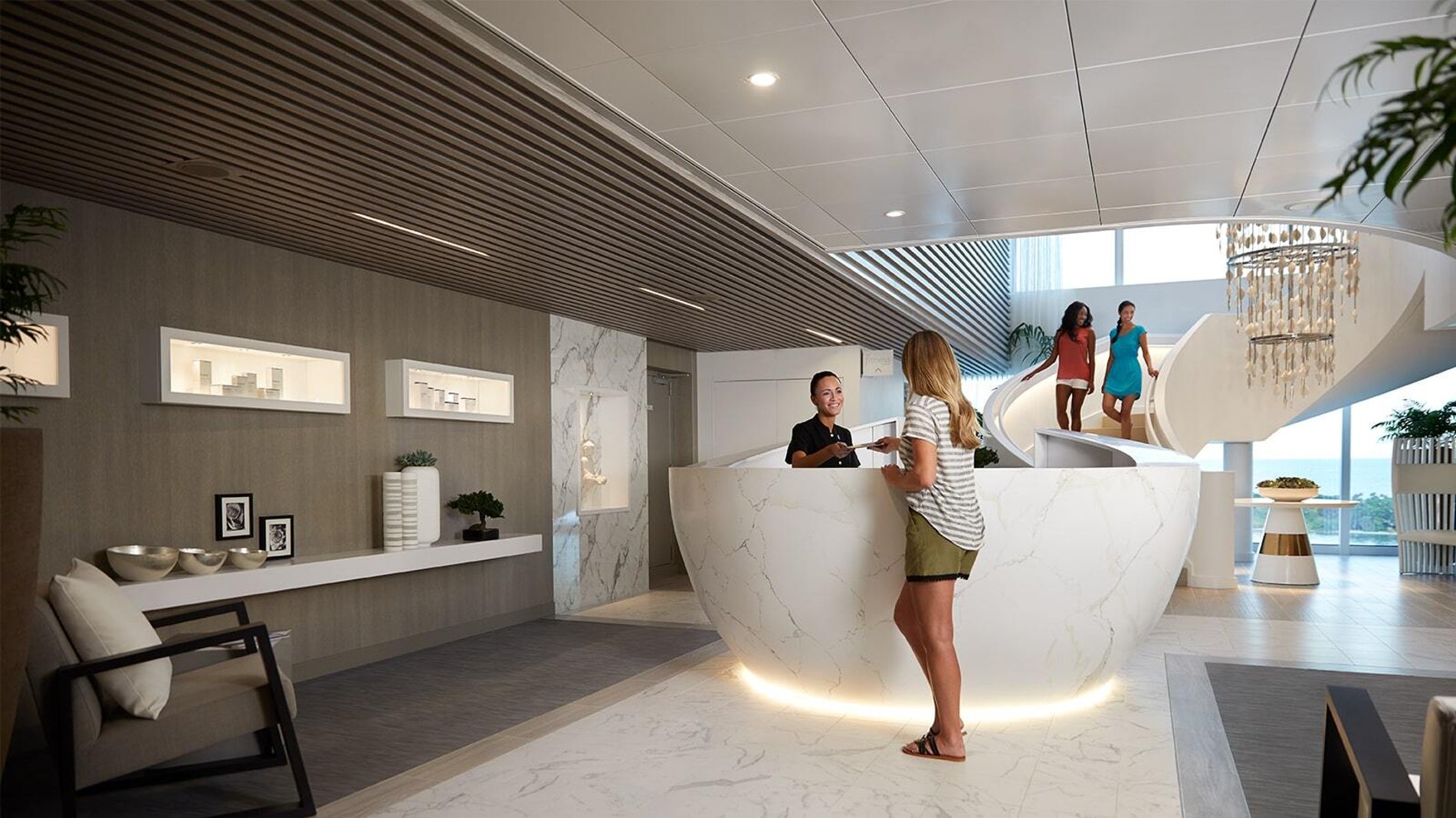 Feel so relaxed it seems as though you are floating in mid-air on the Zero Gravity Immersion Massage table - using the advanced technology of the specialised table you will feel as if you are levitating while receiving a massage that targets every muscle group.
All these treatments are available on most ships, simply check the Celebrity Cruises website to find out if they are available on yours.

Sea Thermal Suite
As an extension of the ever-popular Persian Garden onboard Millennium and Solstice series ships, the Sea Thermal Suite truly encompasses everything that a spa and wellness area should include on a cruise.

Available onboard Celebrity Apex, Beyond and Edge, the Sea Thermal Suite is complimentary to guests in AquaClass staterooms, but also available to everyone onboard to book as an extra-charge activity.

The suite boasts a number of distinct spaces; you will quickly get used to the luxurious extensive relaxation opportunities - and sorely miss them when you are home, here is a selection of these special spaces.

The Hammam is first up and is a modern take on the traditional Turkish bath, featuring stunning tile mosaics. Let yourself float away into tranquillity while your muscles loosen with a body polish that will leave you glowing from the outside in - a true treat for the body.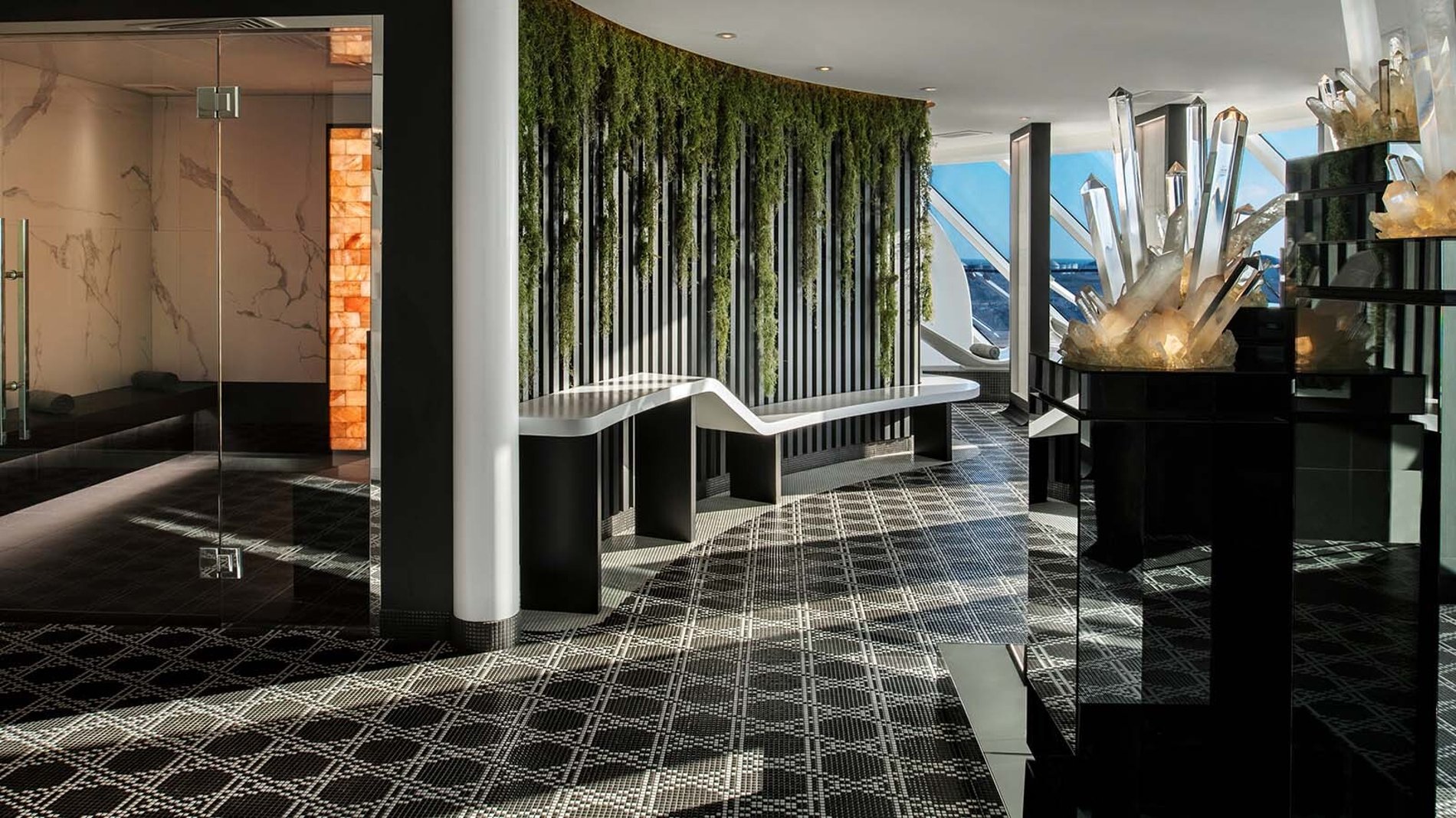 To truly connect with the spiritual pillar of holistic wellness, visit the Crystalarium, made up of gorgeous natural stone walls featuring the healing Amethyst crystal.
Embrace the restorative energy of the crystal while taking a moment to practice mindfulness. You can also check in with your spirituality in the Salt Room, a simulated salt cave environment presenting all the elements of water, earth and air believed to help your respiratory system as well as skin conditions.
Both the Steam Room and Infrared Sauna Room help stress to simply float away, with the former opening up your airways and melting away toxins from your body as you sweat.
- READ MORE: What to expect from Celebrity Cruises newest ship -
The Infrared Sauna Room features a special technology to heat the air to the perfect degree to calm the body and release endorphins, with the infrared lighting system offering the benefits of sunlight without UV light impact.
Your shower at home will seem, let's face it, slightly lacklustre, compared to the Rainfall Water Therapy Room which features an ultra-refreshing spring shower with a waterfall setting that massages the entire body as well as leaving you feeling mentally revitalized.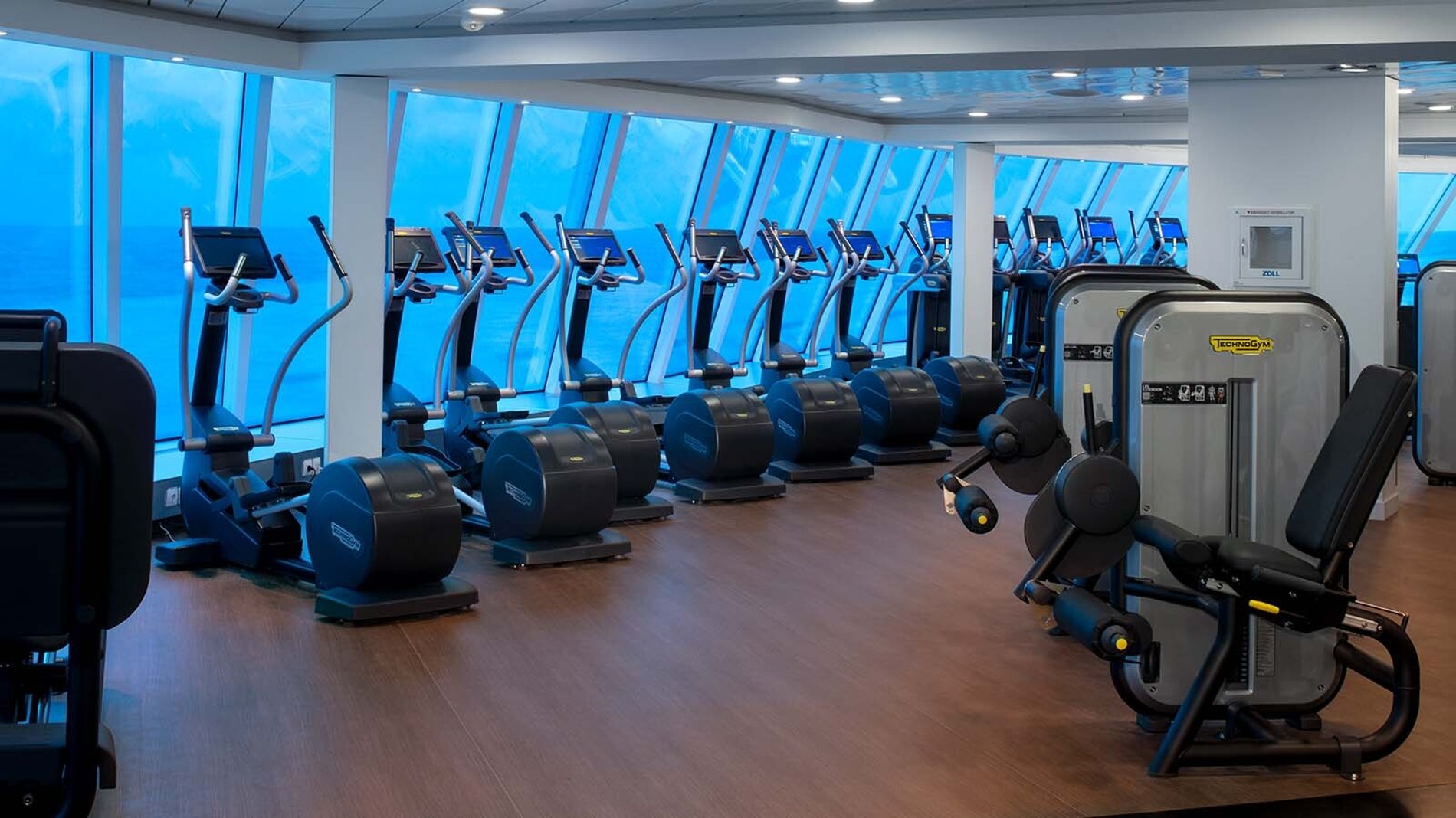 The Fitness Center
Working out may be the last thing cruise newbies think a cruise revolves around - but surprise yourself by jumping at the opportunity to explore The Fitness Center, with a plethora of weight machines and cardio equipment alongside the trendiest fitness classes - a perfect way to balance out your upcoming evening meal!
The F45 fitness studio encompasses one of the fasting growing fitness networks around the globe and is available onboard Celebrity Apex and Beyond. Take part in high-intensity group workouts to get your heart pumping.
The famed Peloton bikes are also available onboard with live-streamed classes, offered on Celebrity Edge, Millennium, and Solstice.
For a fun workout, try your hand at a LIT Bungee Fitness low impact session or, for some strength training, increase your stamina at The Contender Cardio Boxing, available on Celebrity Edge.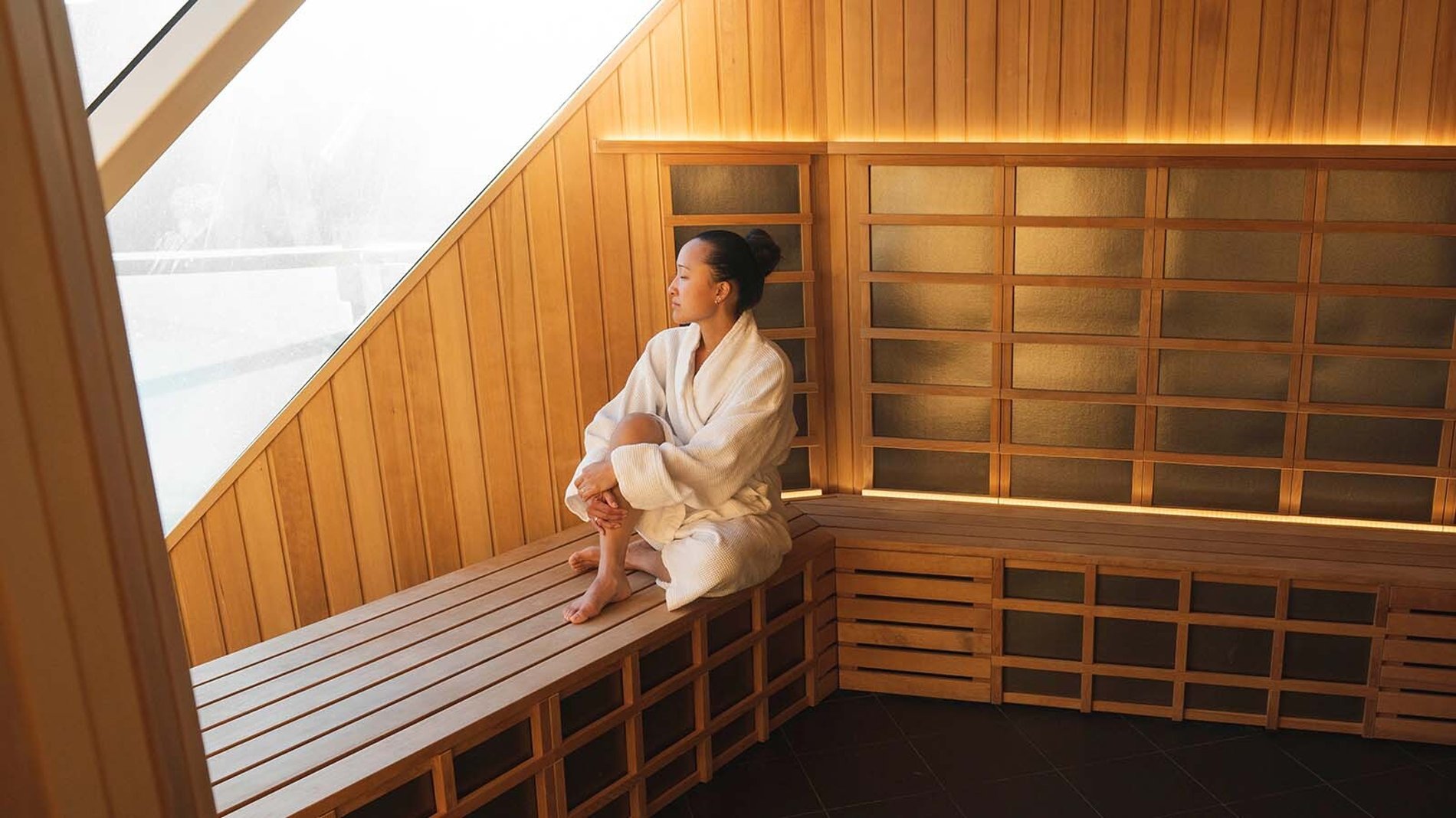 Women in Wellness
Be inspired by powerful women such as the co-founder of Elemis, Noella Gabriel, and Olympian and F45 training athlete, Morgan Mitchell, who are behind the stunning wellness offerings onboard.
- READ MORE: Dream cruises for 2022: Where to go and who to cruise with -
Every point of Celebrity Cruises' wellness offerings is infused with wisdom from these women so you can be sure that your wellness journey is in accordance with the very best.
Be excited to continue your wellness journey at home and feel empowered to be a better version of yourself - talk about a mind, body and soul transformation!