Ocean cruising in Dubrovnik, Croatia
Nothing can prepare you for your first sight of Dubrovnik. Lying 216 km (135 miles) southeast of Split and commanding a jaw-dropping coastal location, it is one of the world's most beautiful fortified cities. Its massive stone ramparts and fortress towers curve around a tiny harbor, enclosing graduated ridges of sun-bleached orange-tiled roofs, copper domes, and elegant bell towers. Your imagination will run wild picturing what it looked like seven centuries ago when the walls were built, without any suburbs or highways around it, just this magnificent stone city rising out of the sea.In the 7th century AD, residents of the Roman city Epidaurum (now Cavtat) fled the Avars and Slavs of the north and founded a new settlement on a small rocky island, which they named Laus, and later Ragusa. On the mainland hillside opposite the island, the Slav settlement called Dubrovnik grew up. In the 12th century the narrow channel separating the two settlements was filled in (now the main street through the Old Town, called Stradun), and Ragusa and Dubrovnik became one. The city was surrounded by defensive walls during the 13th century, and these were reinforced with towers and bastions in the late 15th century.From 1358 to 1808 the city thrived as a powerful and remarkably sophisticated independent republic, reaching its golden age during the 16th century. In 1667 many of its splendid Gothic and Renaissance buildings were destroyed by an earthquake. The defensive walls survived the disaster, and the city was rebuilt in baroque style.Dubrovnik lost its independence to Napoléon in 1808, and in 1815 passed to Austria-Hungary. During the 20th century, as part of Yugoslavia, the city became a popular tourist destination, and in 1979 it was listed as a UNESCO World Heritage Site. During the war for independence, it came under heavy siege. Thanks to careful restoration, few traces of damage remain; however, there are maps inside the Pile and Ploče Gates illustrating the points around the city where damage was done. It's only when you experience Dubrovnik yourself that you can understand what a treasure the world nearly lost
Why cruise Dubrovnik
It was George Bernard Shaw who once said: "Those who seek paradise on earth should come to Dubrovnik." Such a ringing endorsement makes perfect sense to anyone who visits this town of approximately 40,000 people. Croatia's hottest tourism hotspot – also known as the 'Pearl of the Adriatic' – is famous for its walled old town, architecture, beaches, cuisine and cultural heritage. Dubrovnik also has an interesting place in history. As the capital of the Republic of Ragusa, it traded with the newly-independent USA. It has also been reported that Dubrovnik was the first state to recognise the USA, in 1783. And, of course, to a more modern audience it is known as one of the filming locations for the popular TV series Game of Thrones. Leading cruise lines including Royal Caribbean, Celebrity, P&O Cruises and Norwegian Cruise Line all sail to the Croatian walled city as part of their Eastern Mediterranean cruise itineraries. Alternatively, arguably one of the best ways to see Dubrovnik and the other gems of the Adriatic is on a small-ship cruise with the likes of Ponant, Silversea, Crystal, Star Clippers, Windstar and SeaDream Yacht Club.

What to see and do in Dubrovnik
The Rector's Palace
Under the 15th century Republic of Ragusa, the chief citizen, otherwise known as the Rector, would reside on the first floor of this Gothic-Renaissance palace. Now it hosts Dubrovnik's Cultural History Museum, crammed with period furniture and artefacts. And if you think the atrium looks familiar, that's probably because it doubles as the Spice King's palace in Game of Thrones. How Instagrammable is that?
Lokrum Island
If a lush landscape of pines, cypresses, palms, eucalyptus and agave is more your thing, visit Lokrum Island. There you'll find an abandoned 11th-century Benedictine monastery, surrounded by a botanical garden with promenades, exotic plants and strutting peacocks. Don't miss the 19th-century Fort Royal for jaw-dropping panoramic views over the Adriatic. There's just one catch… you'll need to leave before sunset.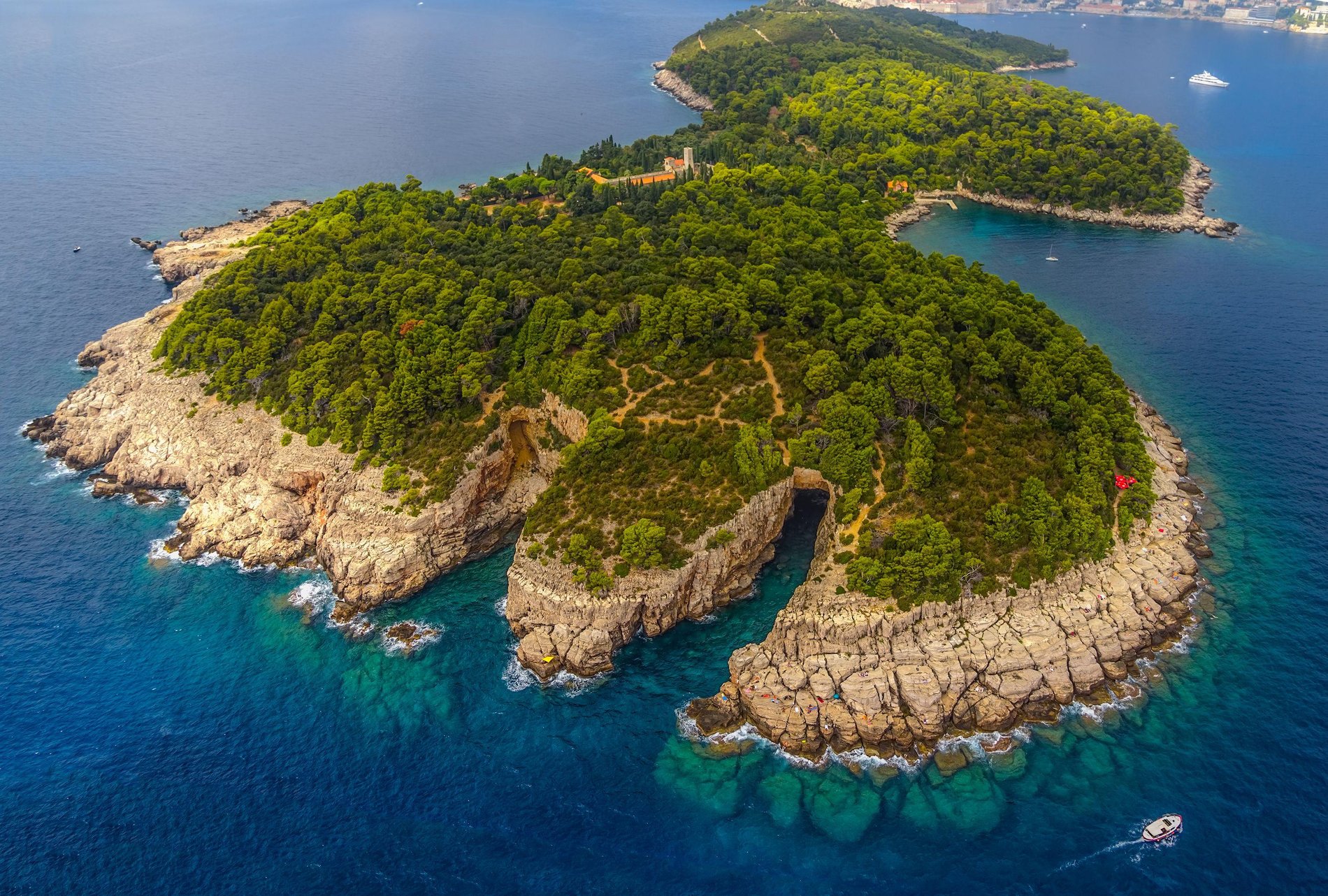 Maritime Museum
Discover Dubrovnik's seafaring past at the museum in St John's Fortress, which guards the entrance to the old harbour. Here you'll learn about this former republic's naval might, with exhibits including model ships, sailors' uniforms, navigational equipment, flags and maps. The aquarium on the ground floor also offers a captivating display of Adriatic underwater life, including loggerhead turtles, conger eels and octopuses.
Dubrovnik's best restaurants and bars


Buza Bar

Whether you're a cocktail sipper or a beer drinker, Buza is the perfect watering hole. Perched on the rocks beneath the famous old town walls, its terraces cling to the cliff face, offering gorgeous panoramic views. Did we mention that you're also free to jump into the sparkling waters for a different kind of refreshment? While Buza means 'hole in the wall', this bar is extremely popular, so head there early to guarantee yourself a seat.


Klarisa

Located in the very heart of Dubrovnik's old town, just in front of Great Onofrio's Fountain, this classy restaurant offers a full range of fresh Adriatic fish, clams and crabs, along with locally grown vegetables from just outside the city in Konavle. Succulent and substantial main dishes can be enjoyed casually on the courtyard terrace, with the oven-baked turbot fillet a firm local favourite.


Banje Beach Club

Occupying a picturesque setting, this is a fine-dining seafood restaurant by day, but by night it transforms into a clubby beachside cocktail bar that's often hired for fashion parties. Arriving by sea? No problem – there's a private pier to moor your yacht. Yes, it's uber-trendy, but the vibe is friendly rather than intimidating, and prices are fairly reasonable.


Azur

Handily located by the entrance to Buza Bar, Azur offers a feast of reasonably priced Asian-Mediterranean fusion fare (think mussels in beer butter and chilli, Dalmatian tom yum soup, fragrant meatballs in a chicken-coconut broth, and Adriatic prawn pouches in red curry sauce). It's the perfect place for lunch before an afternoon's sunbathing, or for a romantic supper overlooking the waves.
Dubrovnik's best buys


Lavender

Looking for a practical but authentic souvenir? Pick up a bottle of local lavender oil. It's the traditional cure-all for headaches, flu, high blood pressure, burns and bites. Find it at the Gunduliceva Poljana open-air market.


Local wine

Take a taste of Dubrovnik home to impress the guests at your next dinner party. Croatia's wines now win plaudits all over the world – and if you book yourself a vineyard visit dubrovnikwinetours.com, where you can try before you buy.


Sestine umbrellas

Part of the folk costume of the Sestine region, these traditional umbrellas (pictured top), with their red cotton canopy and naturally crooked chestnut handle, make an ideal gift to take home. You can find them all over the city.
Need to know when travelling to Dubrovnik
Getting around in Dubrovnik
Most cruise ships dock at Port Gruz – about a half an hour walk from the old town – which can take several larger vessels. Regular buses and taxis leave from the cruise terminal to the edge of the old town walls. Cruise lines also offer a shuttle service, which takes passengers close to the Pile Gate, the city's main entrance, where you'll find the tourist information office.
When to go to Dubrovnik
Avoid the crowds and scorching heat by visiting in autumn, when air temperatures have fallen but the sea is still warm. The Late Summer Music Festival draws visitors to the city in September, and there's the Good Food Festival to look forward to in October.
Currency
Croatia still uses its own currency, the kuna, and not the euro. But there are cash machines all over the city, and Visa/Mastercard can be used in most shops, restaurants and bars.
Visas
UK citizens can visit Croatia without a visa, providing their visit is less than 90 days. But don't forget your passport.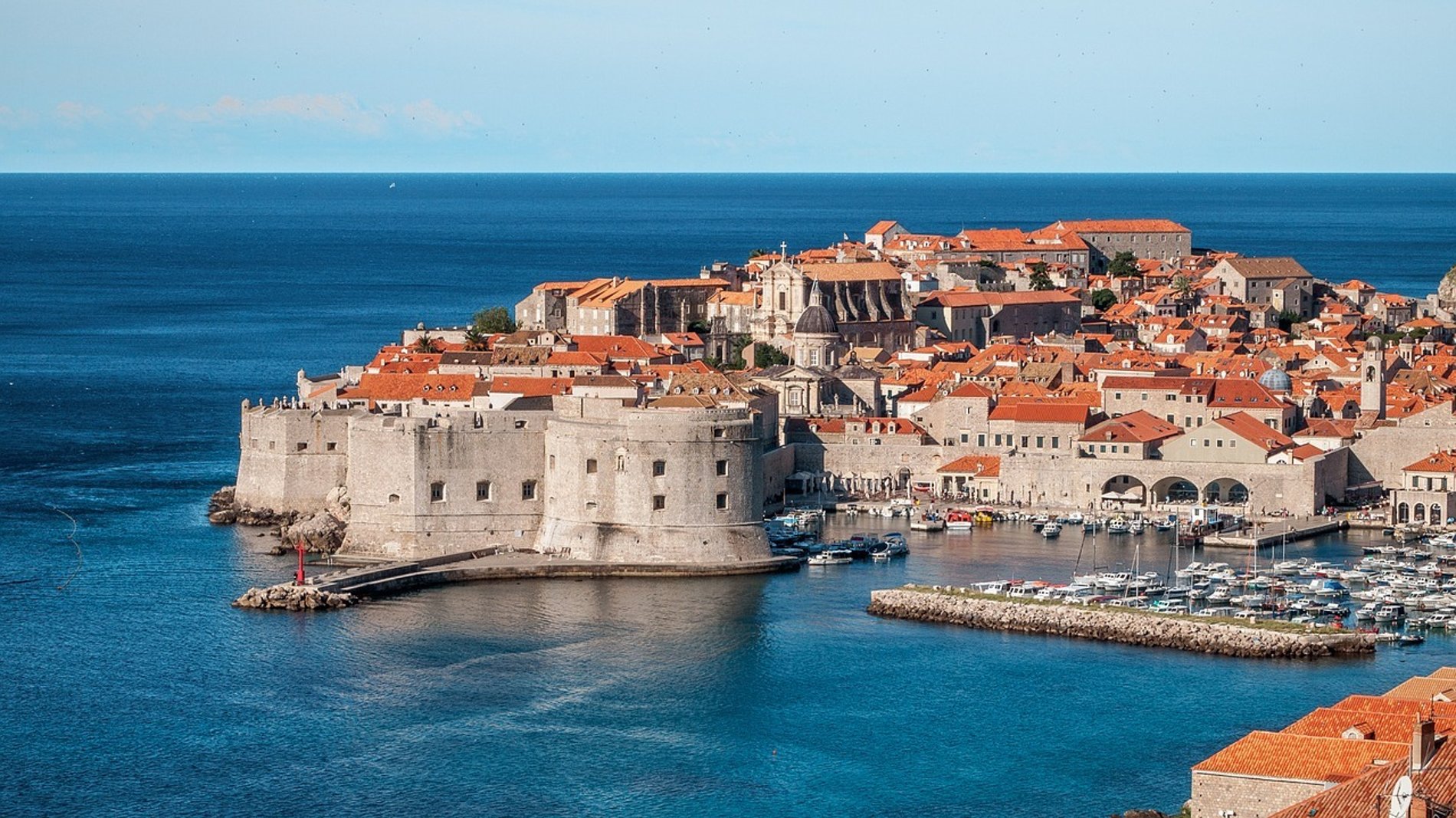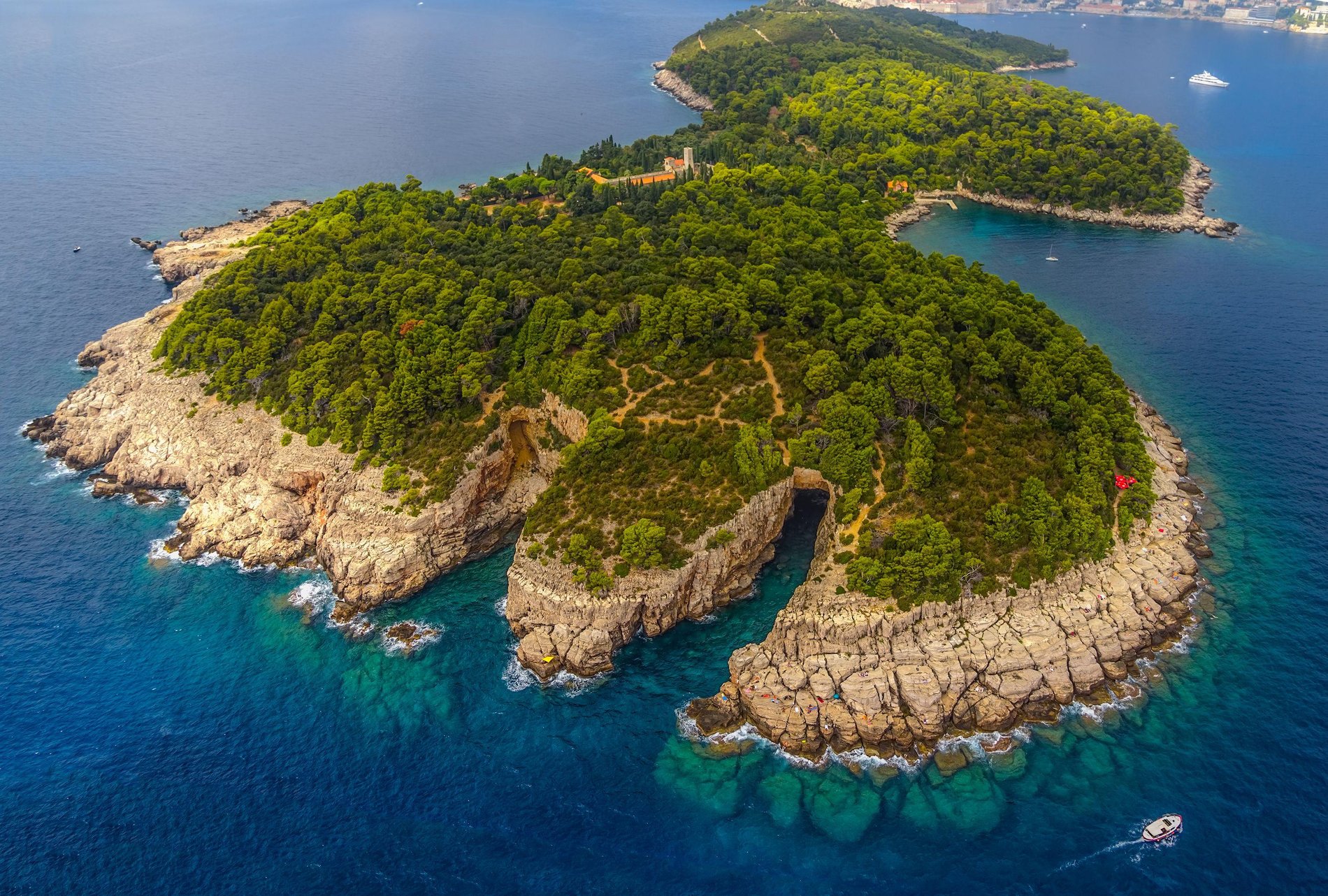 Dubrovnik, the magnificent walled city on the Adriatic, features on Saga's 22-night itinerary.